Valentino Rossi suggested moving to the satellite Petronas SRT Yamaha team is his "best option" for his post-factory MotoGP career as he spoke publicly for the first time about his works squad exit.
The news comes after the factory confirmed last week that 2019 rookie sensation Fabio Quartararo will move from the Petronas team to take Rossi's place next year.
Expected by many to try to bring his own championship-winning VR46 team from Moto2 to the premier class – a prospect made easier by Yamaha's pledge of unconditional support for whatever the nine-time world champion decides to do – Rossi instead admitted that finances might make the Petronas idea an easier deal to organise.
"A VR46 team with Yamaha is an idea that I like, but we don't have the money to do it" :: Valentino Rossi
"Petronas is the best option for me, because the situation there is very good and they have a great young team," he said.
"They have money and they are serious about what they are doing too.
"But the most important thing for me would be to continue with the M1, because changing manufacturers is never easy, but it would be even harder at this point in my career.
"A VR46 team with Yamaha is an idea that I like, but we don't have the money to do it. That's always a big problem, so maybe it's better that I go with Petronas!"
Before the decision is made about which team route to proceed with, however, Rossi has a far bigger decision to make.
He piled more pressure on Yamaha's engineers by once again clarifying that his results – and his feeling with the new 2020 M1 he'll ride for the first time in testing on Friday – will be the key factor in whether or not to call it quits after this season's Valencia Grand Prix in November.
"I made some good races last season, especially in the second half of the year at places like Misano and Sepang," said Rossi.
"But there were also races where I struggled a lot, and when you've been racing for 25 years that isn't easy to do.
"When you're 40 it takes a big effort to stay at the top level, and the effort lasts all year. You get a month of holidays, but the rest of the time 85% of your life is devoted to racing, with riding, time at the gym, PR events.
"You need to have the right motivation, and for me motivation comes from results.
"If I can fight for the podium and be competitive, then I'll have the motivation to continue.
"My target right now is to try and continue in 2021, but it'll be difficult to do that if the results aren't there."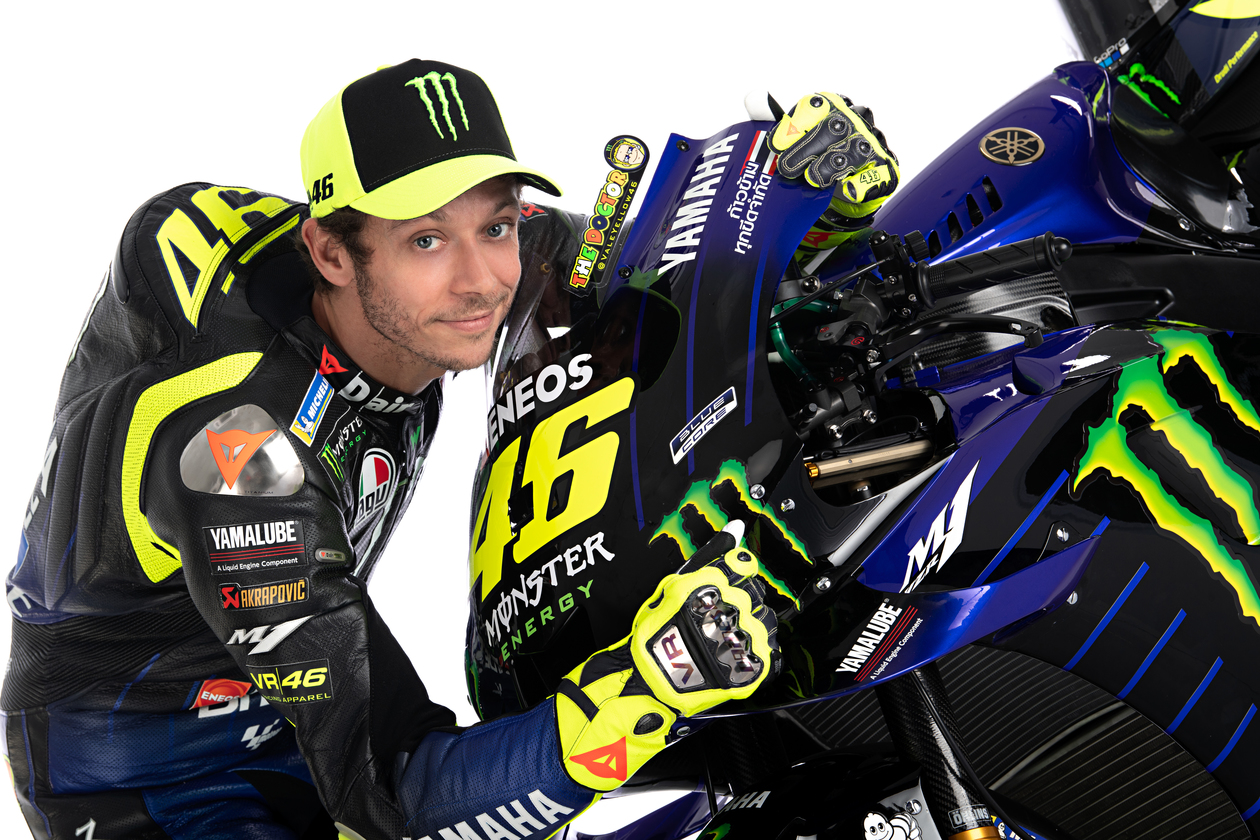 He also clarified the timeline on making a decision on his future. Having originally hinted that such a call might some around the time of the Italian GP in early June, he said it's more likely that his decision will come during MotoGP's summer break in mid-July.
"I don't want to put an exact time on it, but I'll make the decision during the summer break, around the halfway point of the year," Rossi added.
"I have to speak more deeply with Yamaha, but now I have more time. I don't want to make the decision by a certain day, but I want to be able to decide when I'm ready to and when I know how I feel in my heart."
Timing has played a key role in all of the decision-making processes at both Yamaha and Rossi's VR46 camp, with the call to bring Quartararo into the factory team made by Yamaha's desire to secure its future competitiveness – even at the expense of having Rossi in the factory squad.
"If I said in Valencia that I was 99% sure I wasn't coming back, maybe the test reduced that to 98%…" :: Jorge Lorenzo
"Two years ago, I was sure [about the future] and I signed my contract before the first race of the year in Qatar," Rossi explained.
"But I wasn't surprised when Yamaha came to me with their decision.
"I knew already from October that it was possible because the performance of Quartararo changed the situation for me. If they didn't have him, I might have had more time.
"But I didn't want to say yes to keep my factory team [ride] at this point of the season and then find that I'm not competitive, because that would have been the worst thing imaginable for me.
"It's strange knowing that it's the last year with the factory team, but if I want to continue then changing the colour of the bike won't make much difference…"
Rossi might face some opposition in securing a Petronas spot for 2021 should he decide to continue – or he might even be lining up alongside a former team-mate and fierce rival.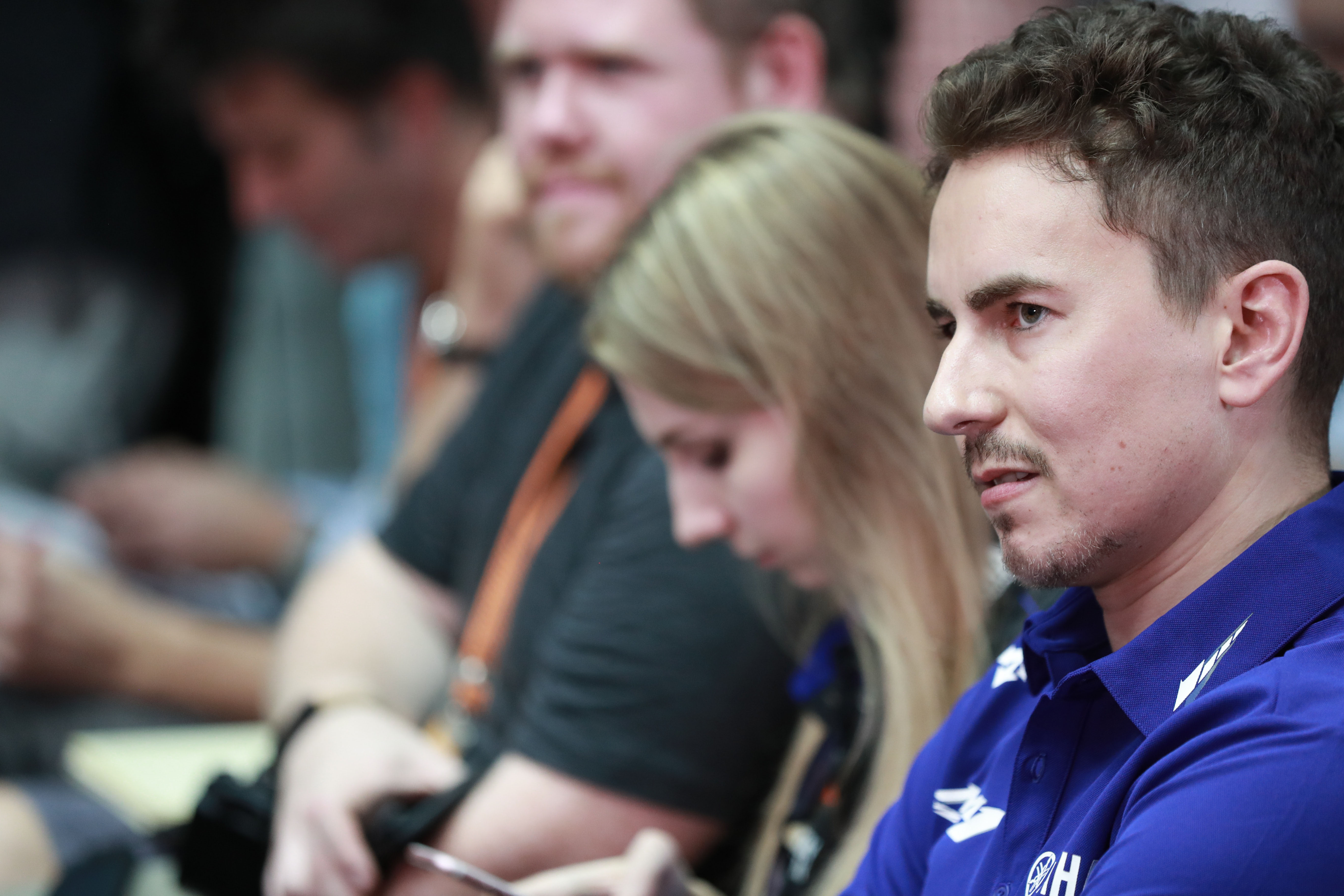 Present at the team presentation in his new role as Yamaha test rider, Jorge Lorenzo dropped a bombshell by admitting that despite retiring from the works Honda team and from MotoGP at the end of 2019, he could be coaxed back onto the grid full time by the right offer.
"My first idea when I retired was that I'd retired completely," he said at Thursday's presentation.
"I spent 18 years of my life fully committed to winning and competing, and I'm in a different stage of my life now.
"But coming back to ride the Yamaha at Sepang, I really enjoyed the experience and felt the happiness that I haven't felt for a long time.
"It might be the first time I've felt that sort of professional happiness since I won three races out of four at Ducati in 2018. Unfortunately, with injuries I couldn't feel that way for the past year and a half.
"If I said in Valencia that I was 99% sure I wasn't coming back, maybe the test reduced that to 98%…"