Suzuki replacement rider Danilo Petrucci has admitted that the Japanese team's GSX-RR machine is so good that if he had the money he'd try and buy one for his own pleasure, after getting the chance to make his debut on it on the opening day of practice for the Thai Grand Prix.
The former MotoGP race winner, Dakar stage winner and 2022 MotoAmerica runner-up is deputising for the injured Joan Mir with the team, getting dropped straight in at the deep end after flying directly from the final round of the American domestic superbike season to Buriram for his first grand prix appearance in over a year.
But, despite not setting any goals on his opening day, he immediately was able to gel with the machine to finish less than 2.5 seconds from fastest man Johann Zarco – and explained afterwards that the feeling from the Suzuki was so good that had he had one in 2021 instead of a difficult-to-ride KTM RC16, there's every possibility he would still be a MotoGP racer now.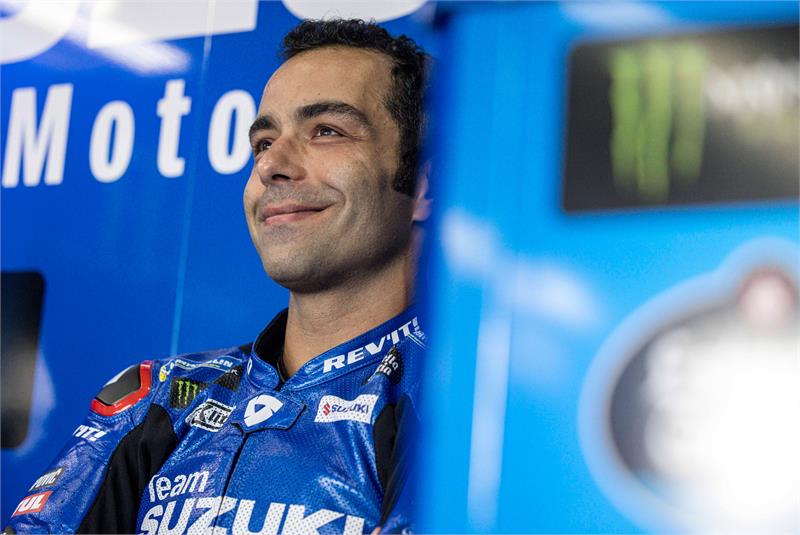 "The bike is so different from what I'm used to in the previous years," Petrucci explained, "not only the Ducati but also the KTM. it's incredible how much you can carry the speed inside the corner. This is something that you need to understand, because you're always thinking 'I'm going too fast, too fast, too fast!' then you realise you're staying on the line and it's OK. I'm always trying to brake as hard as possible, but it's not the way this bike wants to ride.
"The only thing that I missed is the time attack, but it's OK because this morning I was just so happy I was not last, and this afternoon I think I could have finished one second from the lead [if not for a mistake and yellow flags].
"I'm still struggling, especially in the first two sectors where there is hard braking, but in the other parts, where it's really flowing, the bike is simply unbelievable.
"It's more or less the position where I left last year, and I think this bike has more potential to stay in front. Maybe not with me today, but I'm happy.
"Maybe if I had raced with this bike last year, I wouldn't have quit my career in MotoGP. This is for sure, because I'm really enjoying riding it."
There's still plenty of work to be done, of course, working through the process of learning how to ride a radically different machine from the V4-engined Ducatis and KTMs he spent most of his MotoGP career on.
The GSX-RR requires a totally different riding style through the turns thanks to the higher corner speed that the inline-four engine is able to accommodate, and it's not something that Petrucci has experience of – and, as a result, he admits that he's far from unlocking the machine's full potential.
"You have big lean angle, big corner speed. For sure I still need to know the bike, the team needs to know me, because compared to the other riders I am quite different, with weight and size. But I'm so happy.
"I was so scared, so excited, so curious – but I'm happy because I thought I was slower than I was. When I saw it was not raining, I thought I wouldn't qualify for the race, and in the end I was just two seconds from the lead.
"I was used to squaring more the corner, to brake hard, but this bike is not like this. You can carry a lot of speed. I'm used to picking up the bike when you get on the throttle, but with this bike you can stay on the maximum lean angle. You have good corner speed and you can stay tight to the kerb. It's something that I've never tried in my life and I need to get used to it, and there are still come corners where I was not able to put together a lap."
Despite that, it's obvious from his post-practice comments that the inline-four machine is (as many riders have said in the past) an absolute joy to ride – so much so, in fact that Petrucci says that the initial feeling from the bike is so good that he might have to enter negotiations with Suzuki to set a purchase price.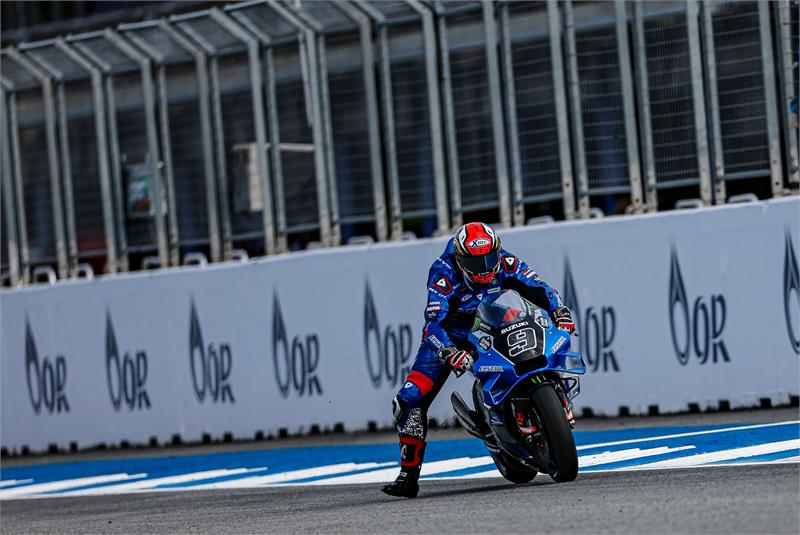 "The position, the ergonomics – it's my first Japanese bike, and it's so different, but it's so good," he said.
"It's good that I have no money, because if I had, I would buy this bike! At the Dakar, I bought my [KTM] bike, but it was only €15,000. I think this one would cost a little bit more and I don't have all this money!"