MotoGP was incredibly unpredictable last season, and with a host of rider moves for 2021 and the continuing uncertainty over when Marc Marquez will return, this year is even harder to call.
Our writers have done their best to make some predictions.
Who will win the titles?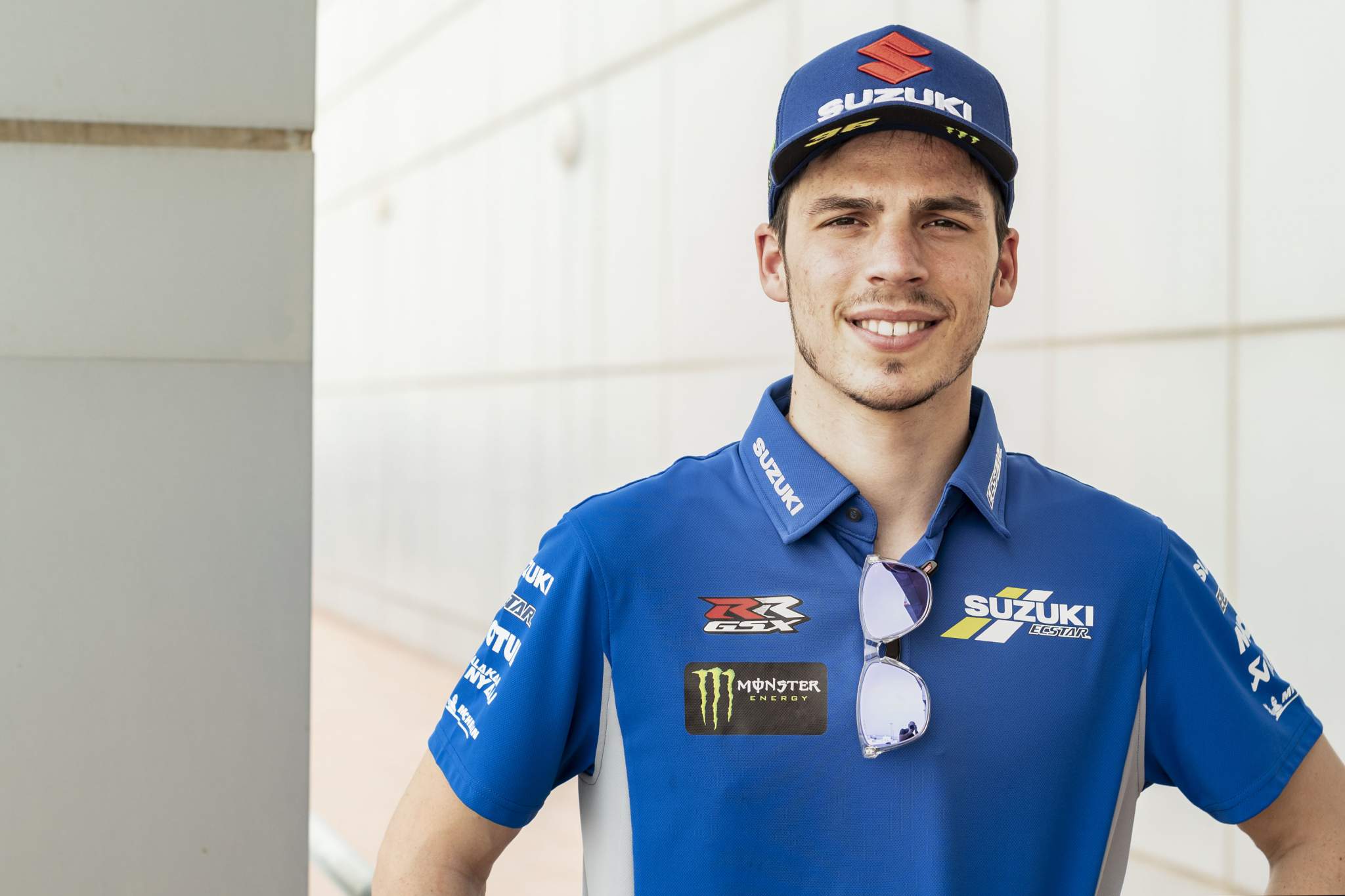 Simon Patterson: Mir and Suzuki
I'm fully confident that Joan Mir and Suzuki can pull off a remarkable second title to go with last year's breakthrough success.
The Spaniard is fast, he's consistent, he's super intelligent – and he's onboard a bike that simply doesn't have a weakness.
He's also got great motivation not only in wanting to defend his title and silence the critics who still dismiss his success as a fluke, but also in the shape of super-hungry team-mate Alex Rins, who is one of the key favourites to dethrone his countryman.
Valentin Khorounzhiy: Marquez, Yamaha, Repsol Honda
Every time I've tipped someone other than Marquez for the MotoGP title it's not gone well.
When he was fit, the six-time operated on a different level to the rest of his peers, and the gulf between him and the rest is not something that can just completely disappear over a year.
Even with two races on the sidelines, I think he can pull it off, and combine with Pol Espargaro (and stand-in Stefan Bradl) to give the Honda works team the teams' title, too.
But as for the manufacturers' championship, Yamaha having a quartet of elite riders is not something that's easily countered, especially if the 2019 bike and the 2021 bike are good in different places.
Fatema Chowdhury: Mir and Suzuki
Mir's a whole year wiser (as if he could display any more wisdom) and in his third season of MotoGP, we'll see more of the Mir-esque approach of being consistent, level-headed, and using a race day and data-driven mentality that will see him through to a second title.
And it's hard to see any team other than Suzuki winning the teams' titles really. I fully expect to see consistency from both riders to deliver another title this year.
With so many rider changes up and down the grid, there's a lot of rider-bike-team adjustment that Suzuki simply doesn't have to go through. It's got nothing but experience and championship-winning experience at that.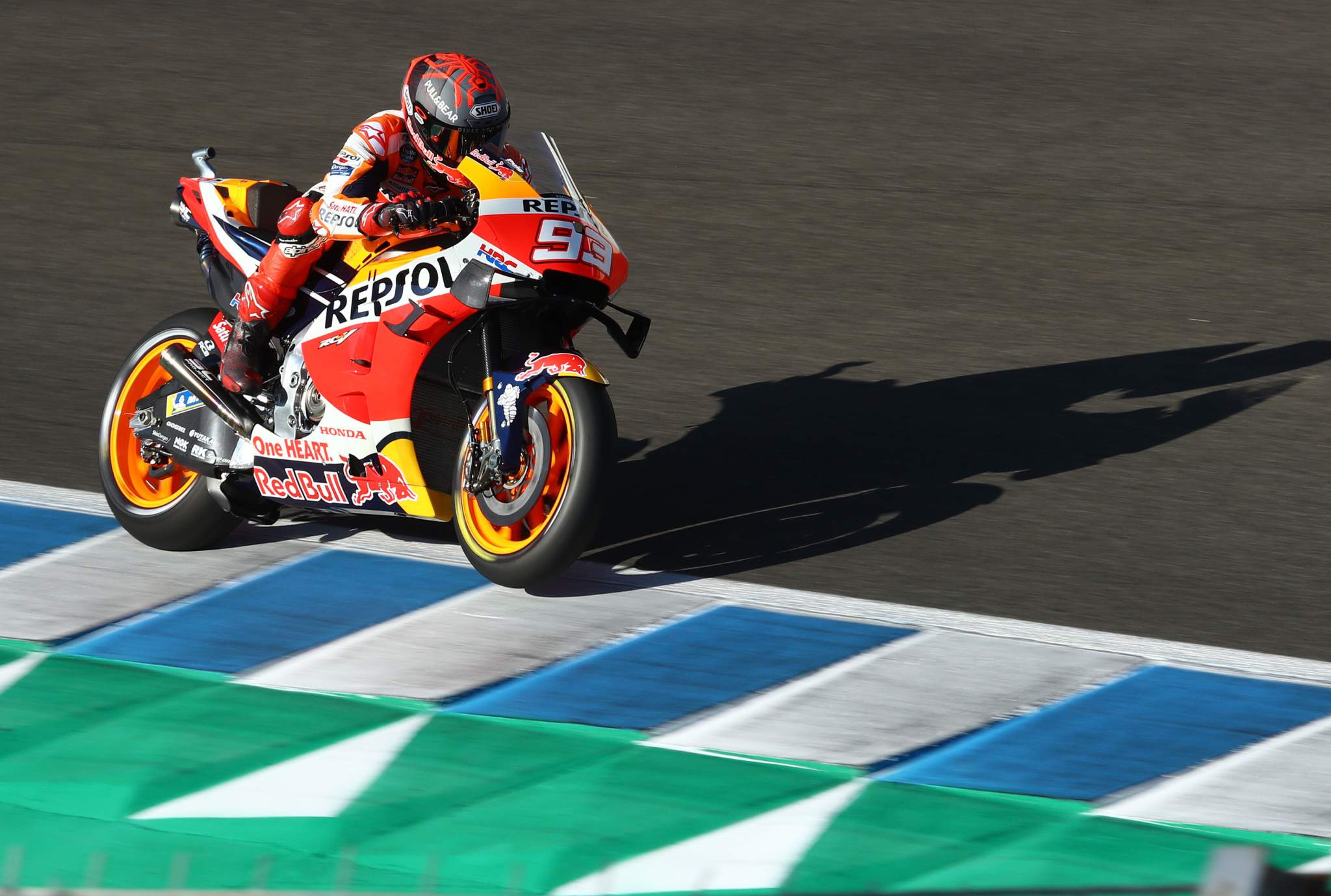 Matt Beer: Marc Marquez
I'm taking inspiration here from the amount of times in his pre-MotoGP career and his first season on the grid when I thought there was no way Marquez could pull off a particular achievement and he still did it. After that, I stopped ever doubting him.
But the other factor is that Marquez still had a significant margin over the competition before his injury, and no single new star took proper control of 2020 in his absence. There are plenty of people on the grid who can beat Marquez to race wins but even Mir benefitted from others making a mess of things and would've needed to win more (and qualify better) to get near the title in a normal year.
I'll give myself a get-out clause and declare that if Marquez misses any more races, Franco Morbidelli will be champion. But that might be more a bit of hopeful expectation because I like some of the ways he thinks about the universe than a 100% genuine conviction that his slightly circumstantial runner-up spot last year is the launchpad for a 2021 title.
Glenn Freeman: Marquez and Suzuki
This is on the assumption that Marc Marquez comes back early enough in the season. If the competitive picture is as jumbled in his absence as it was last year, then no-one will have made a break for it before he returns. Even if he starts off slowly (by his standards), he'll have everyone in range for when he feels comfortable enough to unleash his full potential again.
Suzuki can win another manufacturers' crown because we know the bike will be pretty consistent and it has two riders capable of bagging solid points on a regular basis. Yamaha is the next-best set in terms of racking up big points across more than one rider, but its patchy 2020 form leaves too many question marks to assume it will be consistent enough over the full season.
Disappointment of the season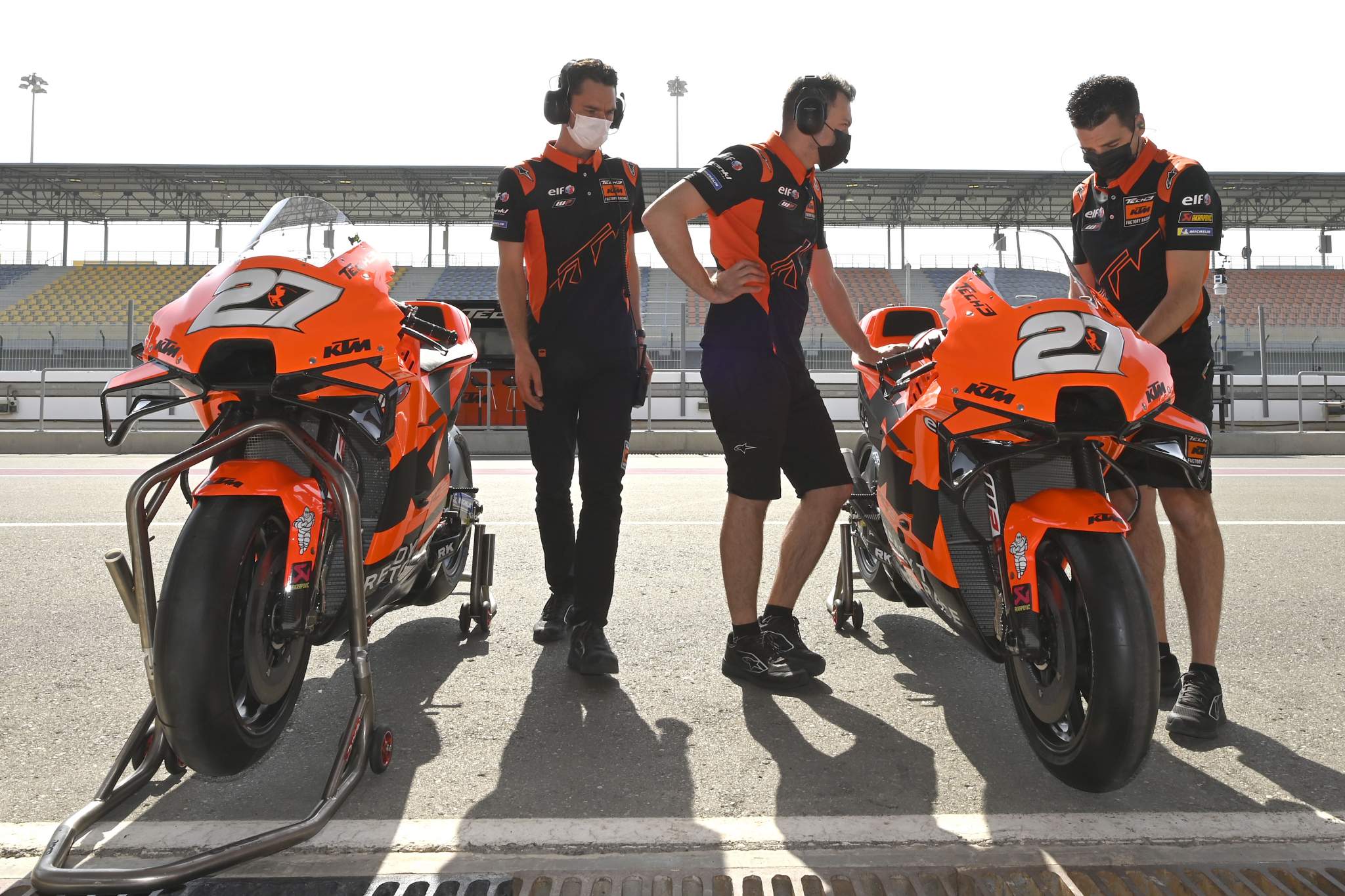 Valentin Khorounzhiy: KTM
There's a bit of recency bias going on here, but I don't expect to see KTM match its 2020 form. It did lose its on-average quickest rider (Espargaro), after all.
So, while I'm not expecting either of Miguel Oliveira or Brad Binder to flop particularly or anything like that, I'd be surprised to see an RC16 on the top step this year.
Simon Patterson: Factory Yamaha
On paper, the factory Yamaha team has an excellent rider line-up for the coming year, mixing youth and experience with Fabio Quartararo and Maverick Vinales.
Yet there's something missing, even if it's hard to put a finger on exactly what it is.
Both have shown in the past that they're not quite able to seal the deal when it comes down to the wire, and despite the massive potential they share, I think smart money should once again be on satellite rider Franco Morbidelli of Petronas SRT ending the season as top Yamaha.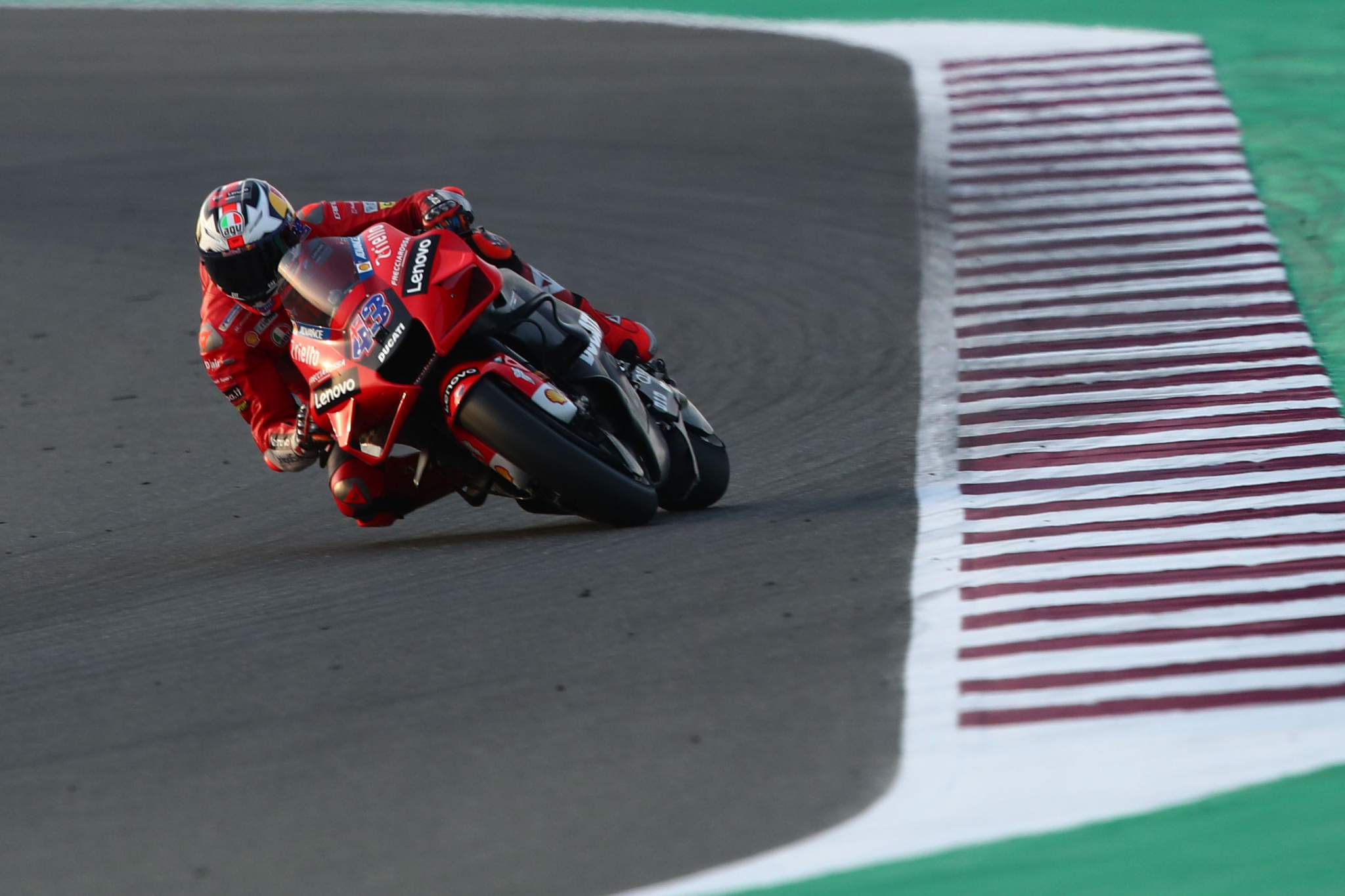 Glenn Freeman: The works Ducati team
The prospect of Jack Miller finally leading the red army is tantalising. But I have a nagging feeling that all the furore around Andrea Dovizioso's exit last year was slightly masking some wider problems at Ducati.
Regardless of what's going on behind the scenes, there wasn't enough evidence last year of the Italian bikes being mega-quick from race to race. Without so many political distractions this year, we'll get a better idea of if Ducati has lost its way on track as well.
Matt Beer: Valentino Rossi
Can't believe I'm saying this, but I'm doing it from the perspective of someone who genuinely wants to see the fairytale exit-from-the-top-step finale happening. I just fear he's too far past his prime and his pre-season happiness has raised expectations too much. But gosh I would love to be wrong.
Fatema Chowdhury: Fabio Quartararo
I desperately want to be proved wrong but Fabio Quartararo. He started off last year so strong but wilted to end it in eighth place. I think the pressure of a factory ride and being a Valentino Rossi replacement may be his undoing this year.
Yamaha's works team only got one win from its temperamental M1 last year, whereas satellite Petronas SRT split six between Quartararo's 2020 kit and Morbidelli's older bike.
A fired-up Morbidelli and a re-energised Valentino Rossi will undoubtedly be looking to overshadow the factory guys at any opportunity too.
How Marquez will perform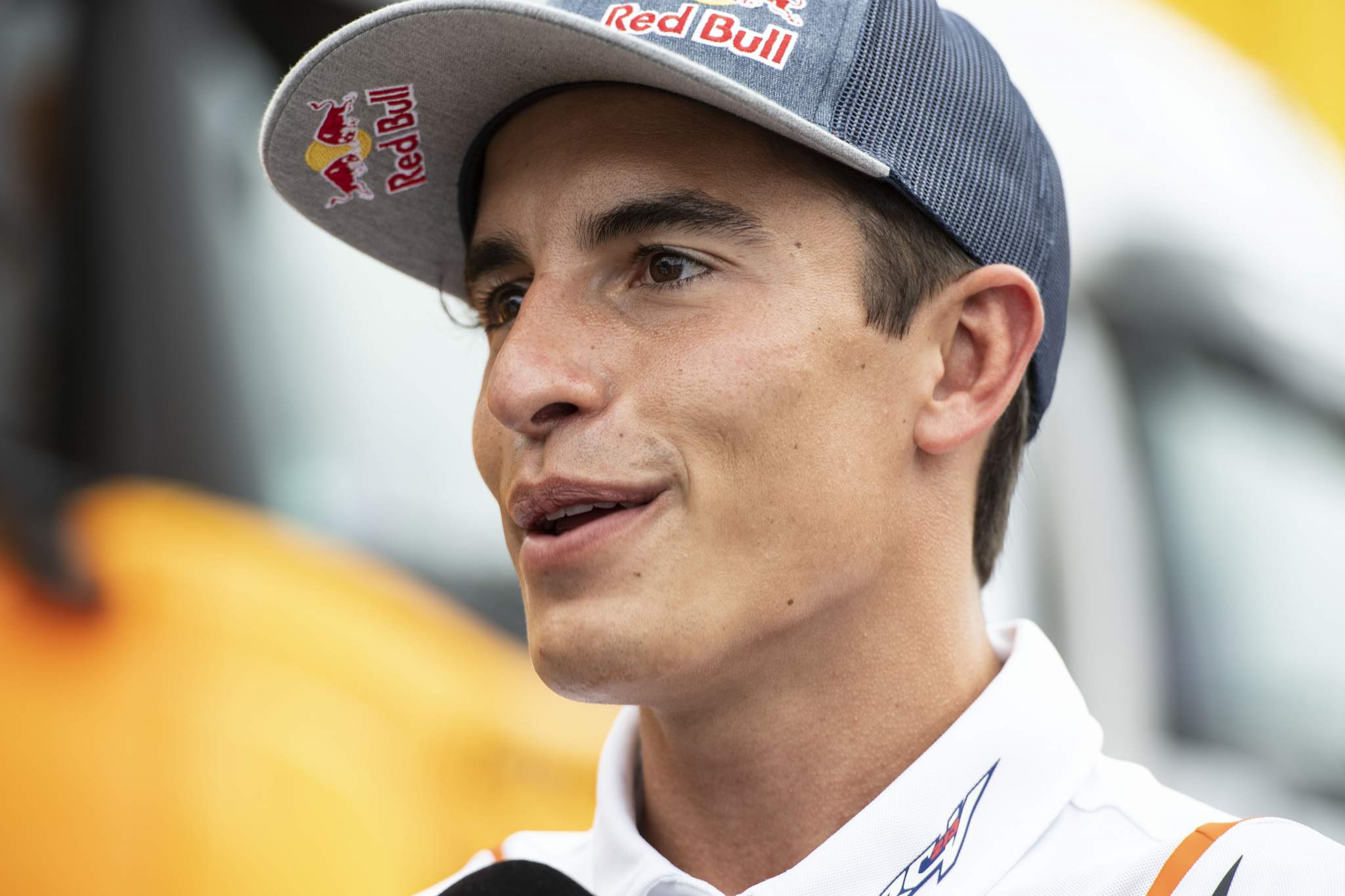 Simon Patterson: He'll need time
I'm convinced that Marc Marquez won't simply rock up at a race in the near future and get back to his old ways of domination, despite what many both inside and outside the paddock believe.
Don't get me wrong – he will win again, and he'll surely challenge for titles as well. But such a long break from racing has sharpened his opponents as much as it's dulled his own abilities, and there'll be a period of adjustment.
He'll win races in 2021, but he won't win a title.
Valentin Khorounzhiy: Exceptionally well
Before he'd pulled out of his ill-conceived Andalucian Grand Prix comeback last year, Marquez looked like he was going to score points with relative ease – despite having been half a week removed from surgery.
Yeah, he's out of practice, but he's had a lot of time to prepare, he has a ton of performance margin to lean on (going by 2019 and the 2020 opener). And really, betting against Marquez just doesn't work out in MotoGP.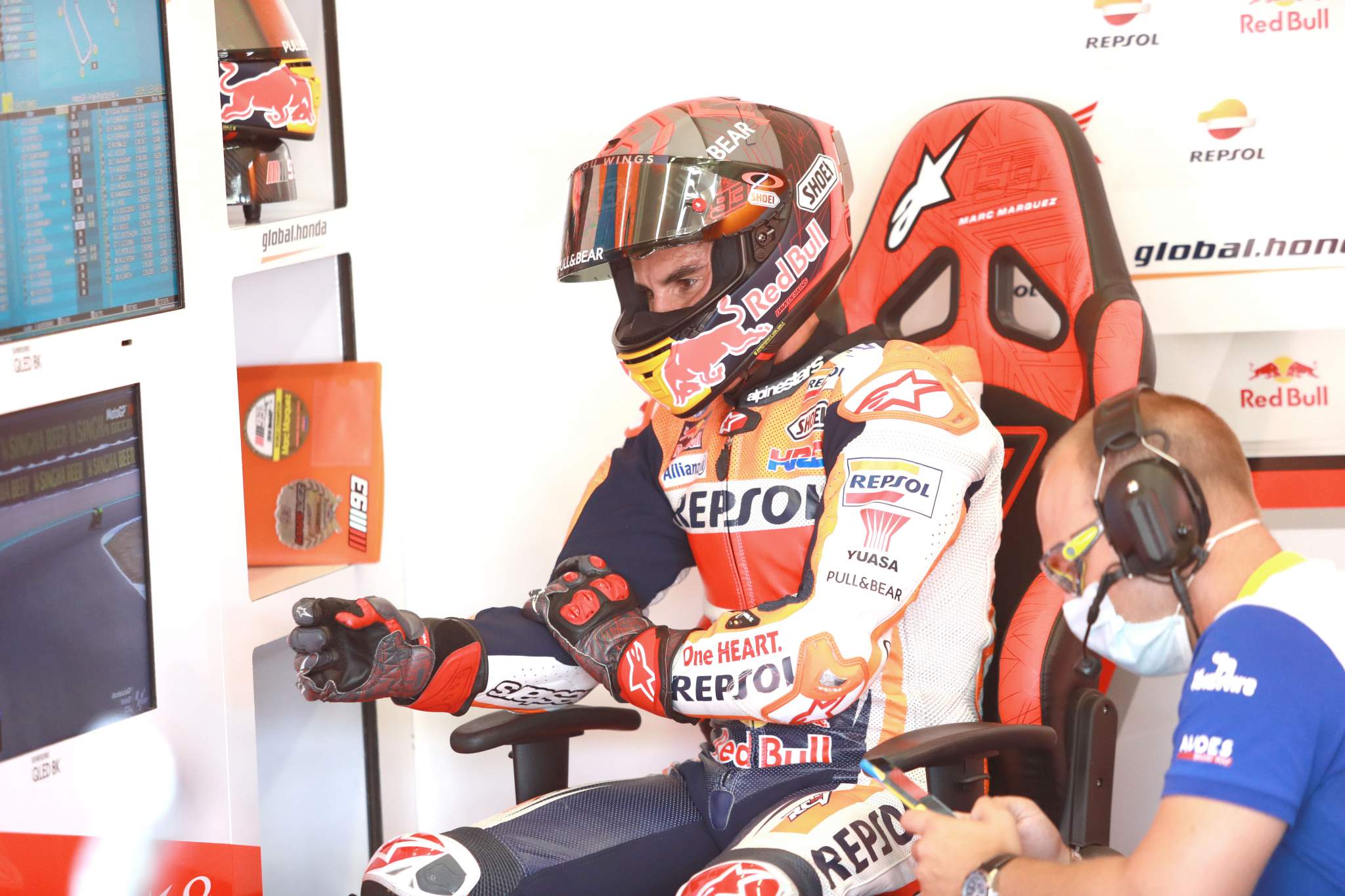 Glenn Freeman: Champion!
Easing his way back in seems like the last thing Marc Marquez would do, but it's what he has to do. If he spent 6 months testing and waited until he was back to 100% then it's a different story.
But if he can get back early enough in the year to have a sniff of a title shot, he'll surely return to racing at 80-90% and will know he needs to stay upright and bag some mileage and points finishes.
It'll only be a couple of races before he's back to his full potential, and he'll be winning again before we know it.
Fatema Chowdhury: Cautiously
Well, I was going to say that Marquez was going to start the season cautiously… turns out he's going super-cautious and sitting out the first two races, which is ultimately the best decision for him.
But I still stand by those words. When he does eventually return, I expect a more measured and considered approach to his riding than his usual jump on and full gas.
Matt Beer: An even wiser champion
The last time Marquez wasn't MotoGP champion, he learned from the errors that prompted his 2015 defeat and added a bit more savvy to all his other extraordinary attributes. Then won the next four championships as a result.
That's exactly what I expect to see happen this time. His 2020 experience will make him even more calculating, and even more determined. I think those factors will outweigh the disadvantage of starting with two zero scores.
Breakthrough winner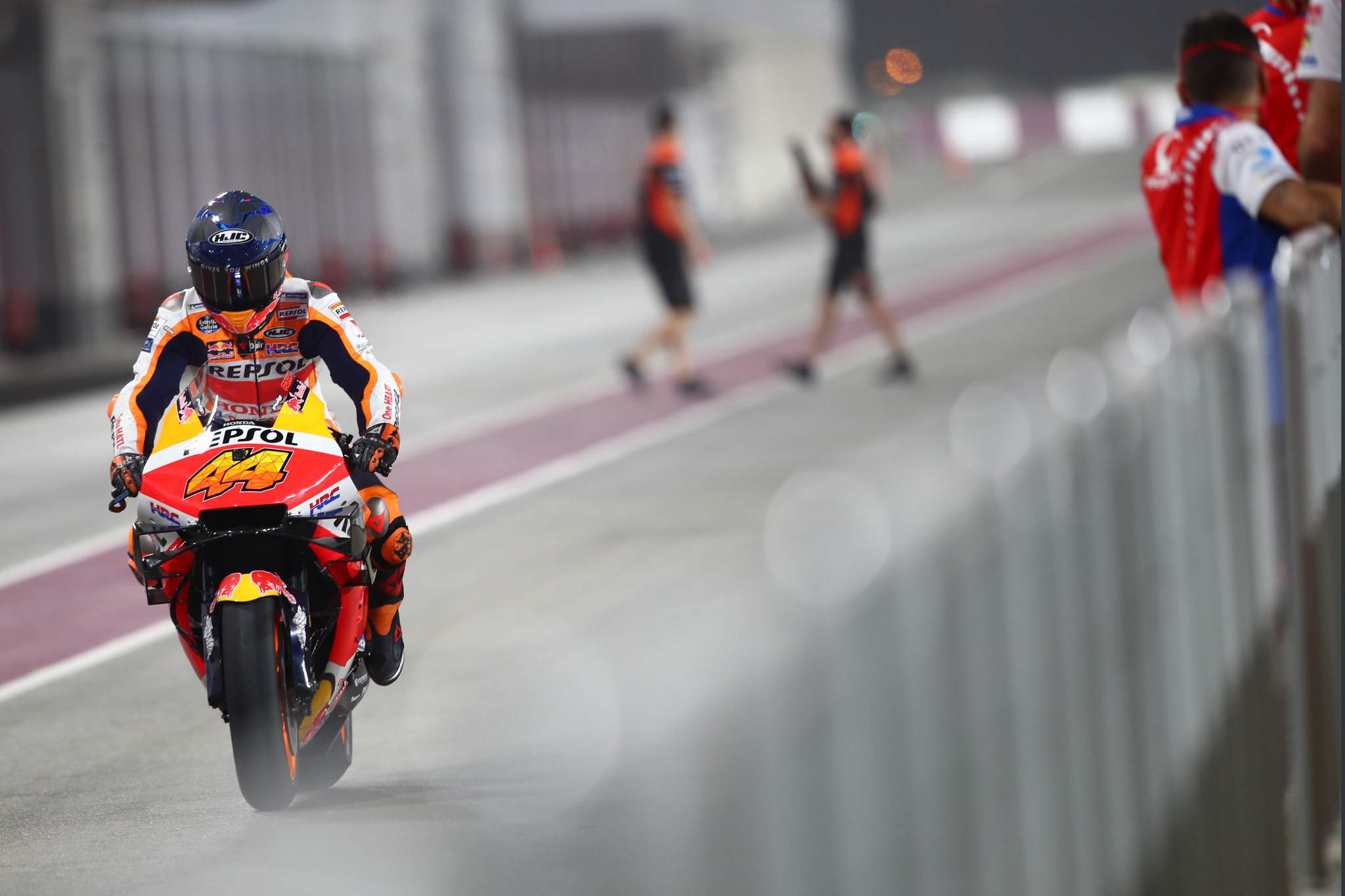 Valentin Khorounzhiy: Pol Espargaro
There are three obvious contenders to score a maiden win this year – Francesco Bagnaia, Johann Zarco, and Pol Espargaro.
It's not that difficult to envision a scenario where all three get it done, but Espargaro's super-fast acclimatisation at Honda suggests he's the surest bet of the three.
Also, he's already got an Assen win in the wet from 2016, but Jack Miller's bound to finally get a MotoGP win in the dry/with Ducati.
Simon Patterson: Johann Zarco
Pramac Racing's notably absent first MotoGP win is something we've discussed at length on The Race previously, but with Johann Zarco onboard for 2021, it could finally be the year that duck is broken for both of them.
Really fast in testing and someone who showed last year what he's capable of on a third-tier Ducati, Zarco's two-step jump in machinery could well be the final piece of the puzzle that he needs.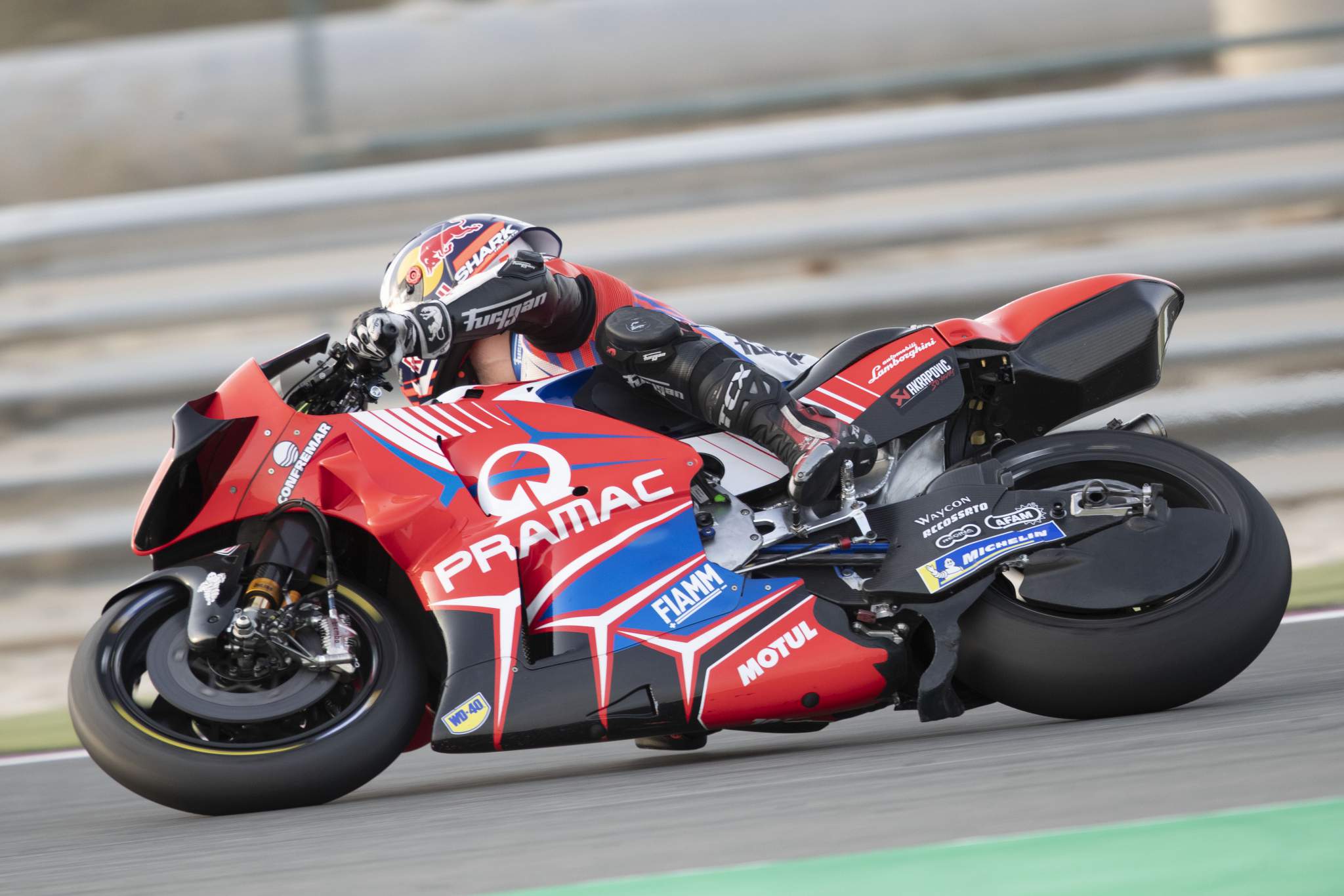 Matt Beer: Francesco Bagnaia
Though Miller's getting all the early headlines at Ducati, his team-mate Bagnaia has some very high peaks. The bits in between remain something of a concern, but I'd expect one or two at least.
Glenn Freeman: No-one!
If Marc Marquez was sitting out another season, I'd pick a Honda rider. But when Marquez is back, then on any day the Honda is capable of winning, he'll be ahead of new team-mate Pol Espargaro or even occasional 2020 star Takaaki Nakagami.
Unfortunately, 2020 swept up most of the other candidates so they are all winners already!
How Rossi will perform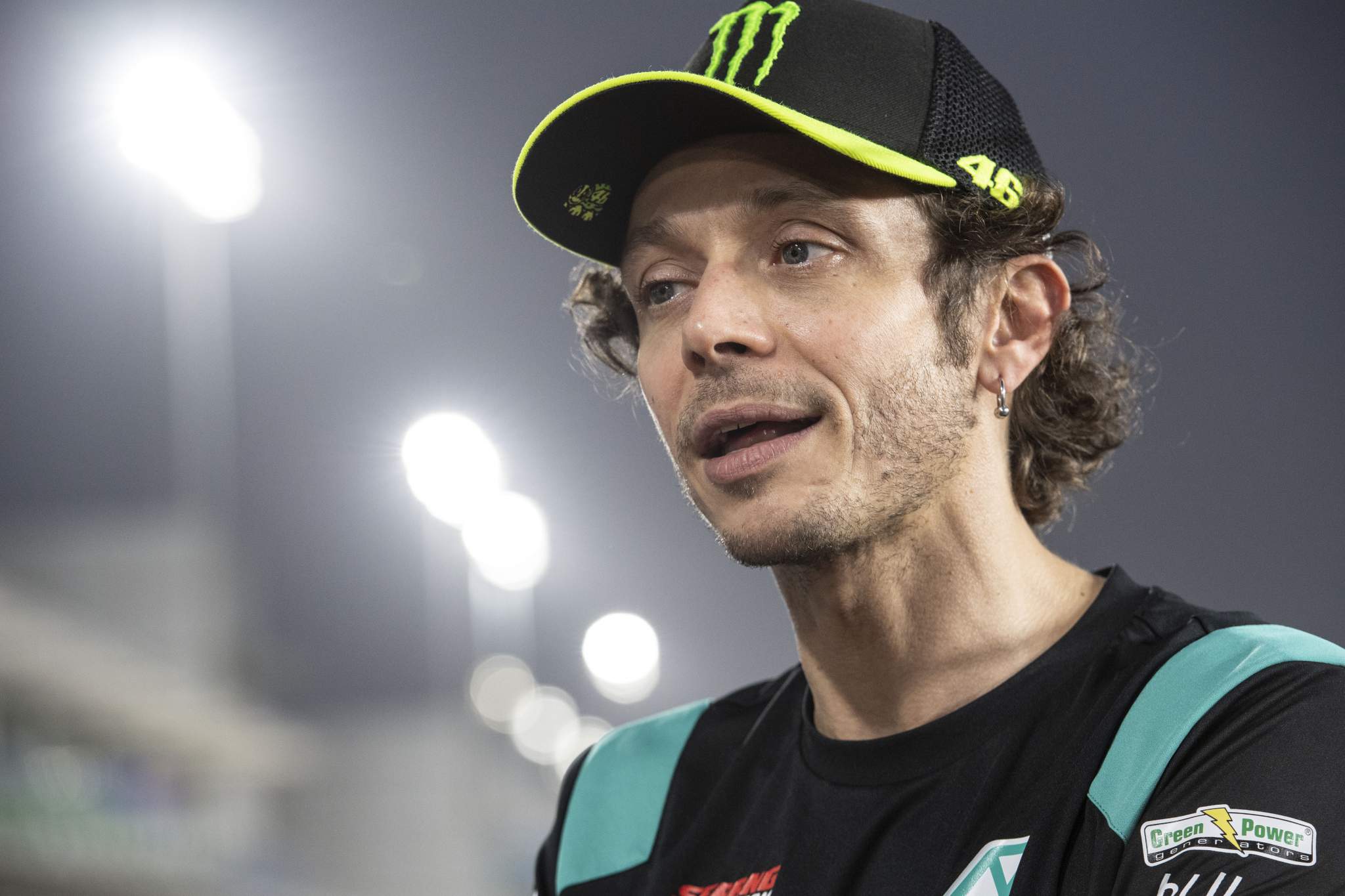 Simon Patterson: Completely rejuvenated
The move to Petronas SRT Yamaha – and even the realities of a COVID scare late last year – seem to have given Rossi something of a change in perspective, and it's for the best for the now 42-year-old.
He's fired up with more motivation than ever and in a team where he's going to be able to do his own thing on the Yamaha M1 to make it work the way he wants with little interference from the guys who built the bike. That's the way he likes to work and he can turn it into race-winning form this year if luck helps him out.
Valentin Khorounzhiy: He'll be fine
My post-launch, pre-test prediction on our MotoGP podcast was "10th place, no wins", and I haven't seen anything in testing to make me deviate from that.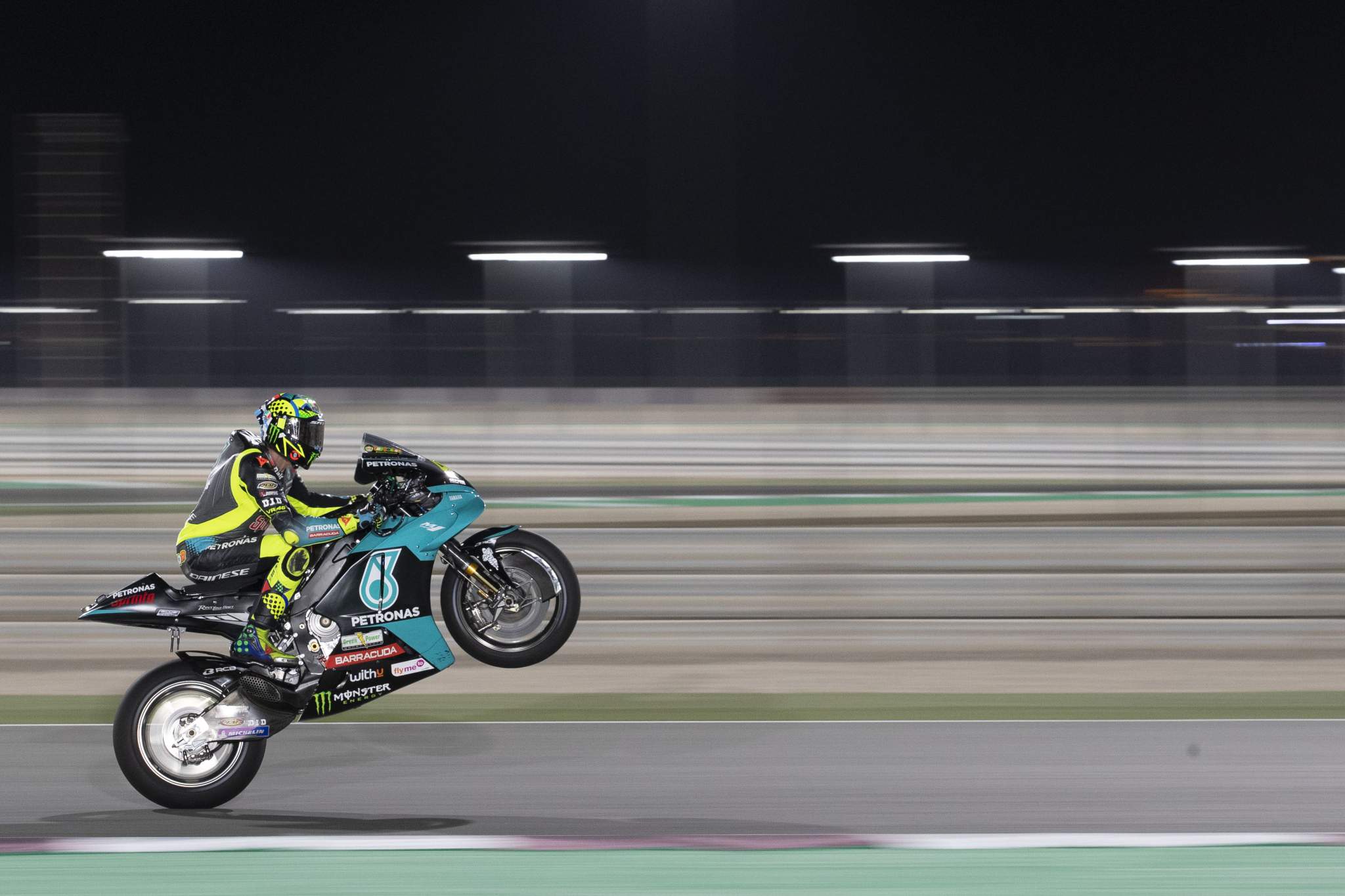 Fatema Chowdhury: He'll win races
I'm going out on a limb here but hear me out; Rossi's going to end his nearly four-year win drought.
I'm not expecting a full-blown championship contention but the odd win and podiums in a return to a decent competitive form. He just seems so much more confident and motivated and it's surely got to translate on track.
Glenn Freeman: Rejuvenated, more podiums
This is the right move for Rossi. He'll be rejuvenated away from the factory Yamaha set-up, and he's going to love the atmosphere alongside a team-mate he's so close to personally.
Wins are probably beyond him now, but he can score more podiums than the three he's managed over the last two seasons.
Best signing by a team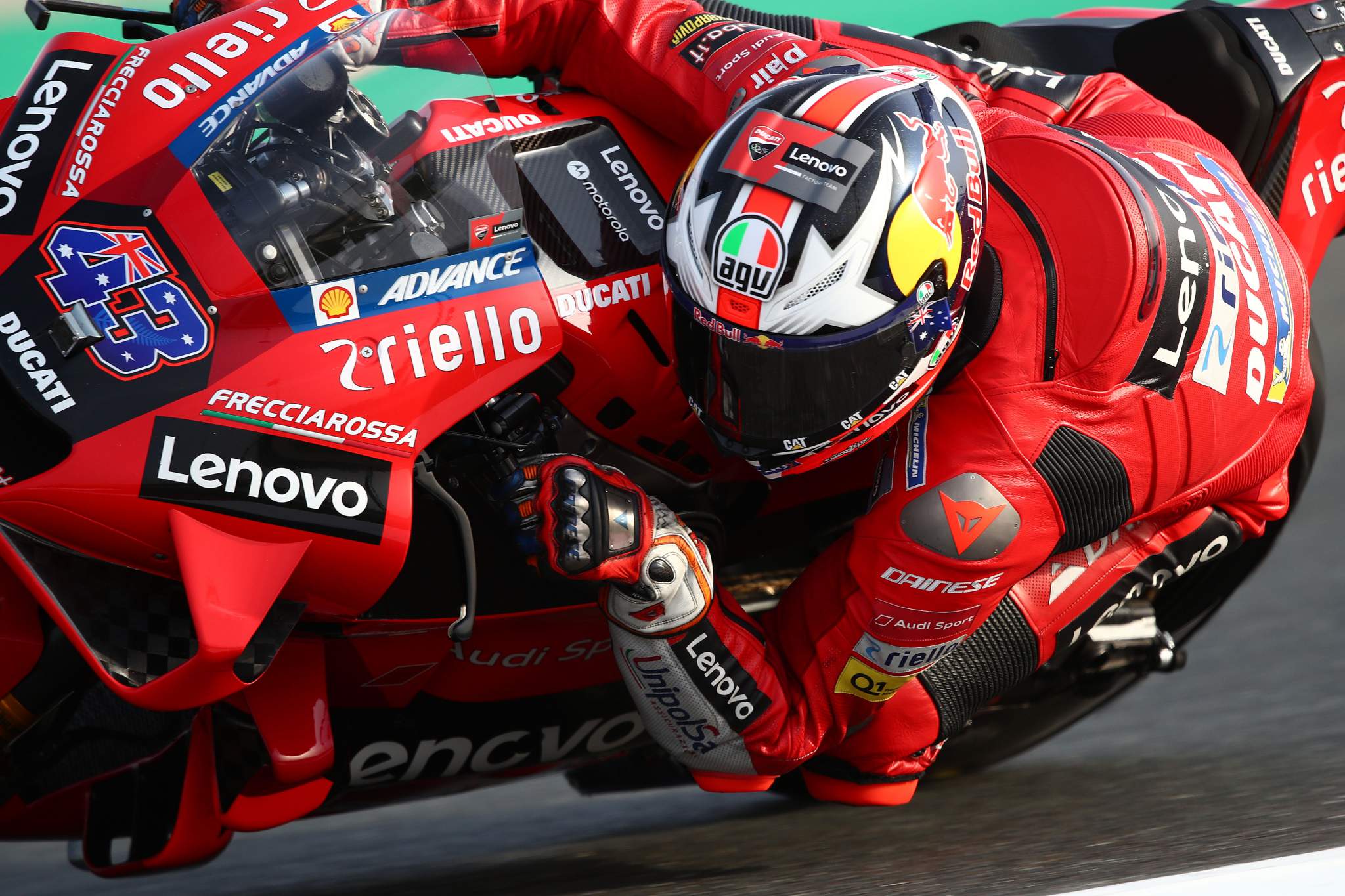 Valentin Khorounzhiy: Jack Miller, Ducati
Espargaro is the best 'risky' signing, but as far as no-brainers go, Ducati really did itself a favour by committing to Miller before even the start of last season.
We couldn't be further away from that mid-2019 talk that Ducati was pondering replacing Jack Miller with Honda-contracted Jorge Lorenzo in the Pramac set-up – not only because Lorenzo has retired, but because Miller is so clearly indispensable.
He can seamlessly replace Andrea Dovizioso as the frontman of Ducati's title challenge, as though he's a bigger crash risk, he's also just clearly quicker on the Desmosedici at this point than 2020-spec Dovi was.
Simon Patterson: Pol Espargaro, Honda
Honda drew a bit of fire its way last year when it replaced Alex Marquez for 2021 with Pol Espargaro before Marquez had even raced the bike – but even at the time, it looked like a genius signing.
An ultra-aggressive rider with a style that mimics Marc Marquez's aggressiveness, Espargaro + Honda always looked like a great combination.
And so far after testing, it's paid out. Espargaro hasn't wasted any time in gelling with the RC213V, and he's going to be a serious threat for race wins from the start of the season. A title might be a bit of a stretch in year one, but only time will tell.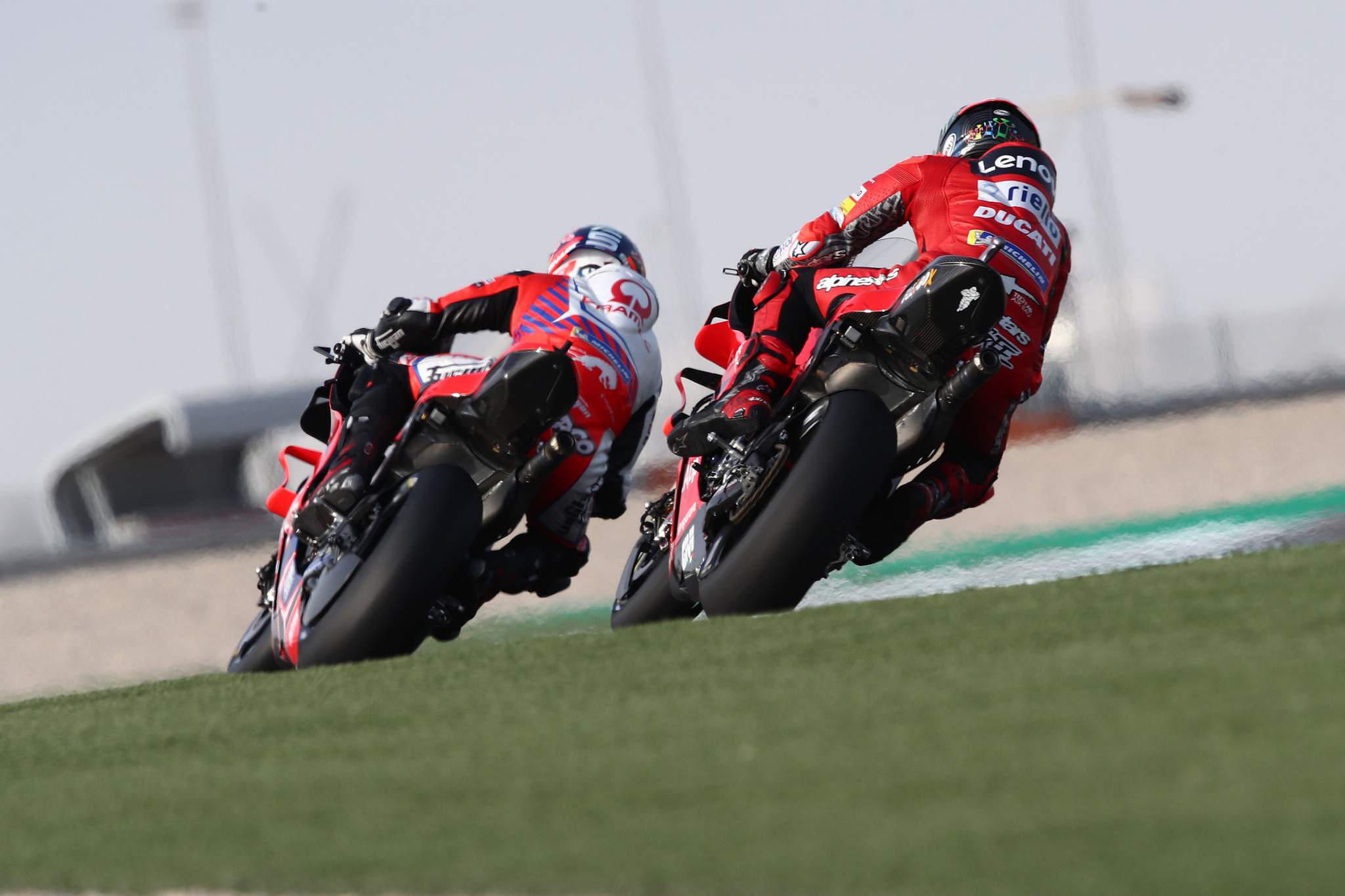 Glenn Freeman: Johann Zarco, Pramac Ducati
This year is a big one in the ongoing rejuvenation of Johann Zarco. Is he still the same man who won back-to-back Moto2 titles and then regularly starred on satellite Yamaha machinery when he burst onto the scene in MotoGP?
We know the Pramac team gets decent kit and support from Ducati, and it's up to Zarco to continue its recent run of mixing it with the factory teams. He should be super-motivated.
Fatema Chowdhury: Jack Miller, Ducati
He's finally been given a factory ride and I don't think he'll waste this opportunity to show what he can really do.
He ended last season with some jaw-dropping battles for race wins as the rest of Ducati struggled and he'll carry that momentum with him into 2021.
Top rookie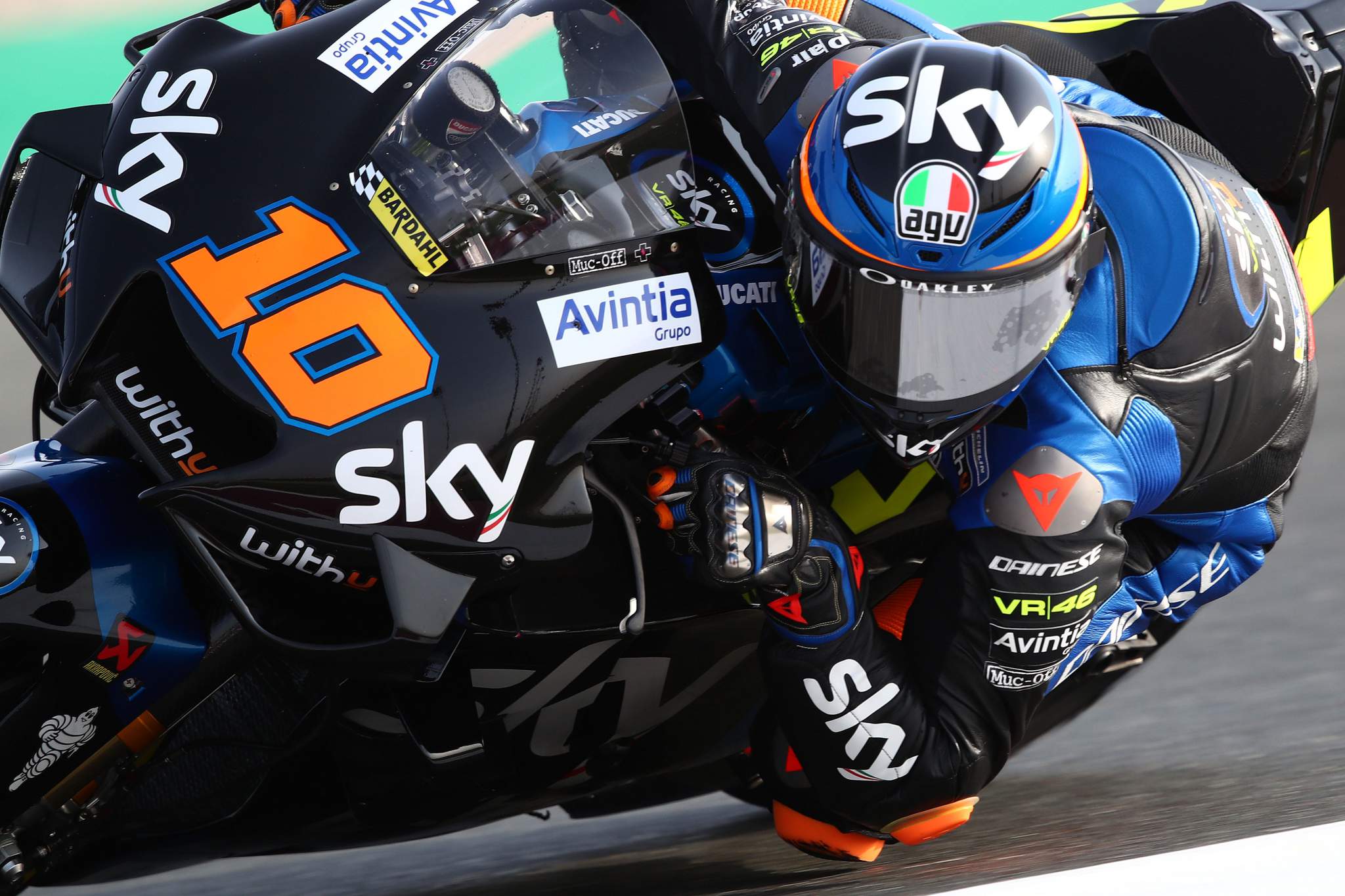 Simon Patterson: Luca Marini
Perhaps the least-rated out of the three rookies this year is Moto2 runner-up Luca Marini – but Valentino Rossi's half-brother shares many of the talents that made Rossi a legend of the sport, and the premier class is the right platform to show them.
He's intelligent and he has a keen analytical mind, and his attention to detail, top quality feedback and preciseness will be key in getting his Team Sky Esponsorama Ducati dialled in just so.
He won't set the world on fire, but he's a diesel engine who will achieve good things in 2021.
Valentin Khorounzhiy: Enea Bastianini
This is going solely by what I saw in the pre-season more than anything else.
Bastianini looked quicker than Martin and Marini for much of the test, and though it did even out between him and Martin in the end, I expect the latter to crash more.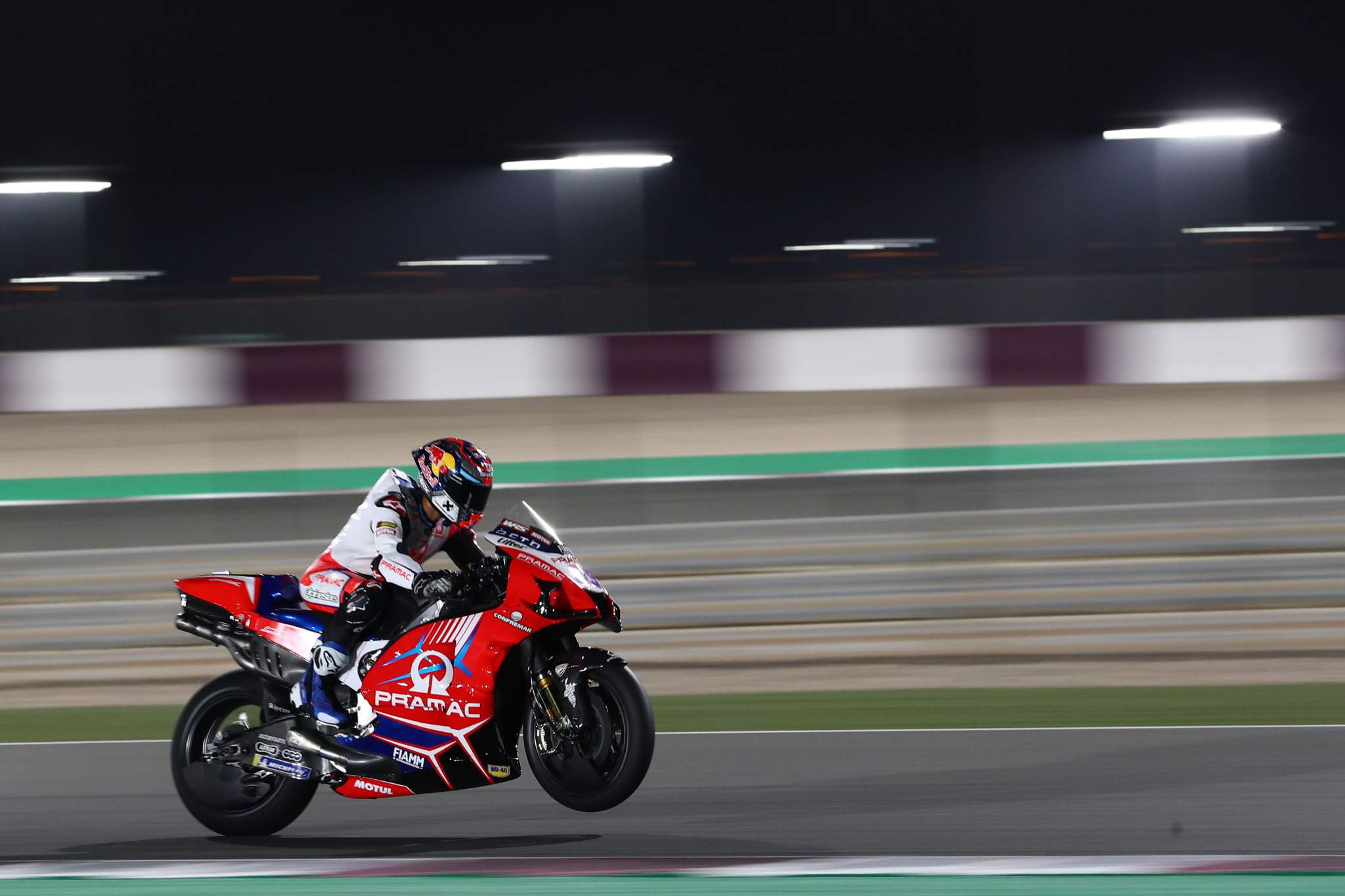 Fatema Chowdhury: Jorge Martin
His Moto2 title hopes were significantly dented last year by sitting out two rounds after testing positive for COVID and retiring from another two so fifth place in his 2020 campaign is not representative.
His experience and wily racecraft on a 2021-spec bike might just allow him to pip the other rookies, who just happen to his former Moto2 rivals.