Over the past decade, the MotoGP world championship has gone from strength to strength thanks to a competitive grid and a well-crafted set of rules – but, with that momentum stalling somewhat in recent years as other series enjoy a considerable boom, is it now time for a changing of the guard at series promoter Dorna if the growth is set to continue?
There's no question that MotoGP has undergone a period of significant growth. Bigger-than-ever grids, peaking in 2022 with 24 bikes and six manufacturers, is a long way away from the darkest post-recession days when simply turning up and finishing a race guaranteed that you would score points.
The domination of the class by a handful of bikes (Hondas and Yamahas, mainly) has also been broken by a rulebook that has ensured that all six manufacturers can be competitive, something perhaps uniquely evidenced by Aleix Espargaro's 2022 title challenge for Aprilia.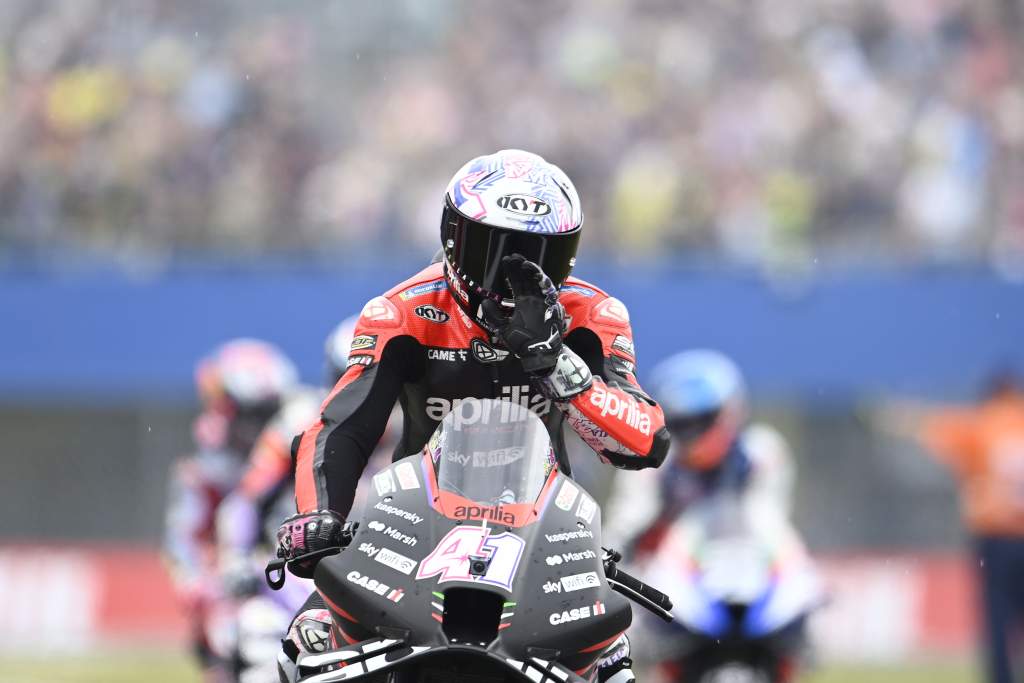 That success has come in the face of considerable hurdles, too, with the series successfully managing to put on two full seasons of racing at the height of the COVID-19 pandemic and with Dorna's financial payment structure for supporting satellite teams a resounding success in ensuring the health of the grid.
However, while in some regards things look rosy, the bigger picture is that the sport may well be facing something of a crisis that no one in senior roles appears to be doing much to put the brakes on.
The most obvious way to examine that is to look at TV viewing figures, where there's been a colossal drop in the number of people tuning in since the move from free-to-air to pay-per-view across most of their markets.
With the figures plummeting in the UK from an average viewership of a million people every race to well under a fifth of that at some races so far this year, that's something that has been reflected across the huge traditional markets in Spain and Italy, too.
On one hand, the injection of TV money (with channels paying millions for the right to show races) has funded the majority of Dorna's cash injection to teams – but it's also meant fewer eyes watching on TV, a number that sponsors care deeply about. With less audience comes less money, something that in particular has hit the Moto2 and Moto3 teams.
And while there are ways to have the best of both worlds, that's something that requires work – and somewhere where Dorna has dropped the ball recently.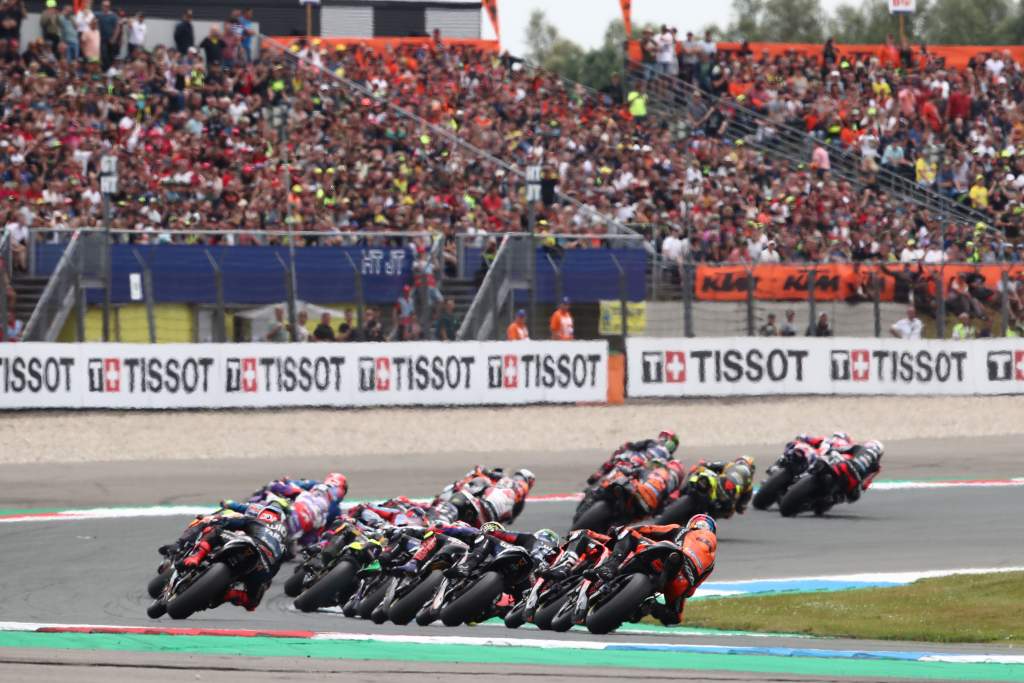 Its Amazon Prime documentary series, billed as a rival to F1's hugely successful Drive to Survive, was a flop, failing to bring in new audiences amid a bungled launch and the failure to secure a deal to air it in Latin America and East Asia, the series' biggest markets.
While F1 has sucked in new fans with their Netflix series, they've also worked hard to engage those fans and keep them once they're tuned in, mainly through the use of social media channels that deliver not just good content but excellent engagement from the series and the teams.
MotoGP also fails there too, though, with the series' official streams all too often regurgitating the same posts and relying all too heavily on redirecting fans to behind the subscription wall on their website in order to monetise interactions rather than looking at the big picture of eyes on screens.
In fact, a lot of the criticisms that can be levelled right now at Dorna should be familiar to longer-term fans of F1 – because they by and large seem to be the same criticisms that were directed at the four-wheeled series under its old management headed up by Bernie Ecclestone.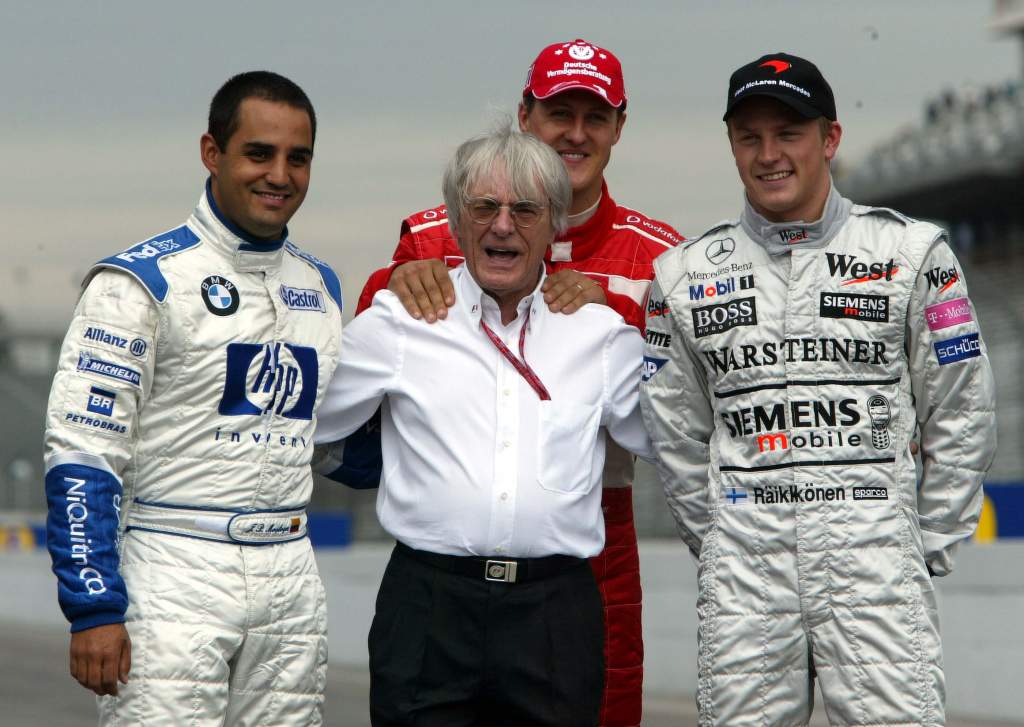 Dorna, like F1 under the former boss, doesn't seem to be able to make the next step that it needs to keep up with the modern world, to jump from a company focused on putting on a sporting event to one that's in the business of sports entertainment.
In its defence, it's something that Europeans have traditionally lagged behind the USA on – and it's no coincidence that the wholesale change that came in F1 arrived with an American company taking over from Ecclestone in the form of Liberty Media.
Yet Dorna remains not just European but almost painfully Catalan, run out of Barcelona with little in the way of a global perspective, something that's been reinforced recently by some peculiar decisions like inviting bullfighters along as VIP guests and refusing to remove footage of fatal crashes from its own TV streaming platform.
But while the F1 handover from Ecclestone to Liberty Media happened in part thanks to the Englishman's advancing age (he was 87 when he was ousted), the odds of something similar happening in MotoGP look slim.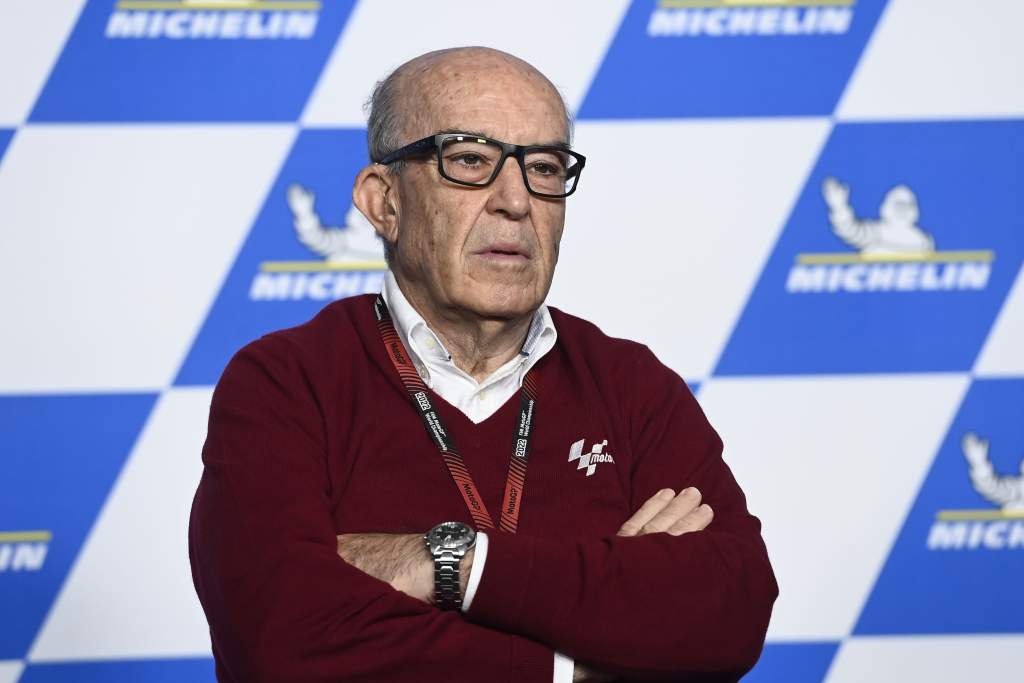 'CEO Carmelo Ezpeleta has been the boss since 1993, and it's his son Carlos who has been groomed to take over and now holds the title of Chief Sporting Officer, while daughter Ana runs the talent development programmes.
Second-in-command Manel Arroyo negotiates TV rights in his role as chief commercial officer, and it was him along with son Alex who appeared in the credits of the ultimately-failed MotoGP Unlimited series as executive producers. His other son David was media director for World Superbikes, another Dorna entity.
The 2022 fan survey, following in the footsteps of other series like F1 by partnering up with the same people to conduct it, featured questions that were in themselves telling about why the championship needs some new blood at the top, too.
Instead of looking at anything truly innovative for the future of the series, it instead throws ideas already being trialled by F1, like sprint races. If we've learned anything from MotoGP Unlimited, it's that copying things from MotoGP's four-wheeled opposition and hoping for the best simply isn't good enough.
The announcement from Suzuki that it's intending to unexpectedly step away from the series at the end of 2022 should come as a huge warning sign not only to Dorna but to its financial overlords at investment group Bridgepoint, the series' overall owners.
At a time when teams are queuing up to find a way onto the F1 grid despite the $150 million admission price, the fact that a championship-winning MotoGP team sees so little value in remaining in the series that it can just walk away is a bigger red flag about the sport's future than anything else – and it seems increasingly likely that it's going to take new blood and new ideas to reverse that change.