Jorge Martin's march towards the MotoGP championship lead continued with another win - his third consecutive sprint triumph, this time at Motegi - and another considerable reduction in Pecco Bagnaia's championship lead.
Though Bagnaia was outscored just by five points through his third-place finish, his advantage had been eroded enough as of late to where even swings like these feel very meaningful - as Martin's sprint triumph put him within single-digit points of Bagnaia for the first time since the Portimao opener.
"From 65 points to eight - it's quite interesting," said Martin, referencing the change in the points gap between them from the end of the Barcelona sprint less than a month ago to now.
---
Gap from Bagnaia to Martin after every round
Portimao: 28
Termas: 19
COTA: 24
Jerez: 39
Le Mans: 14
Mugello: 24
Sachsenring: 16
Assen: 35
Silverstone: 41
Red Bull Ring: 62
Barcelona: 50
Misano: 36
Buddh: 13
Currently 8 pts
---
"It's like a dream. I wouldn't expect three or four months ago to be now in this situation. But I think I don't have to change the mentality.
"As I said in Misano, I want to enjoy the moment, I feel that I don't have that responsibility. For sure I want to win but I don't have the responsibility, and Pecco does. Because he's in the factory team."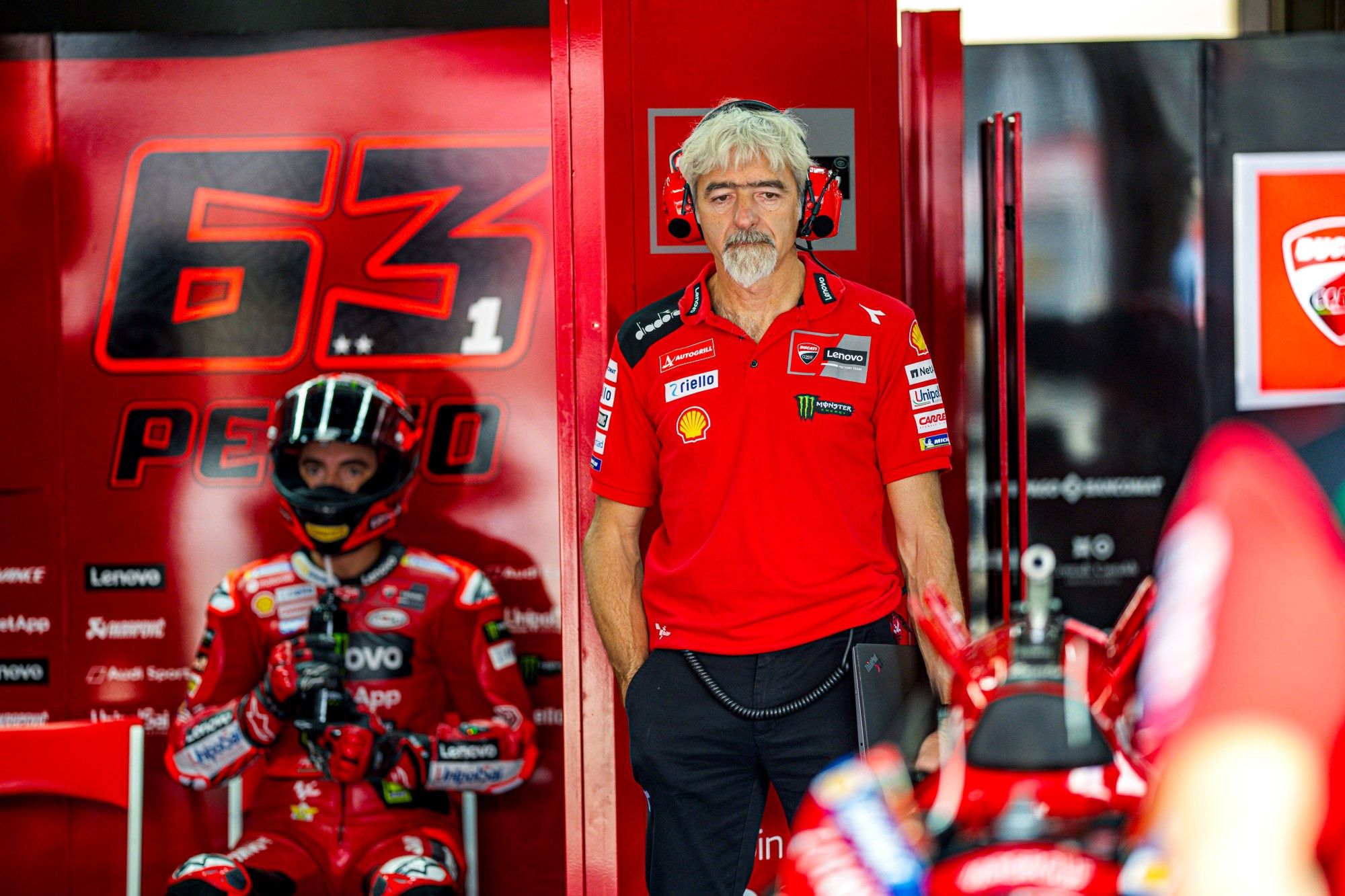 Martin has wheeled out that 'responsibility' line on multiple occasions. In one way, it is accurate - 'responsibility' is maybe the wrong word, as even if Bagnaia falls short a Ducati rider will win the title this season, but certainly the expectation, due to the Italian's position as the factory team spearhead and his late-2022 and early-2023 form, is that it's his championship to lose, and that losing it would represent a massive fumble.
At the same time, Bagnaia can at least be serene in the knowledge he already has a premier-class title, whereas Martin is still chasing that particular immortality-guaranteeing status.
But the 2023 title race isn't to be decided by mind games, but on track. And, though there's still a deficit, is there firm evidence now that Martin on recent form has to be considered the championship favourite?
How Bagnaia sees it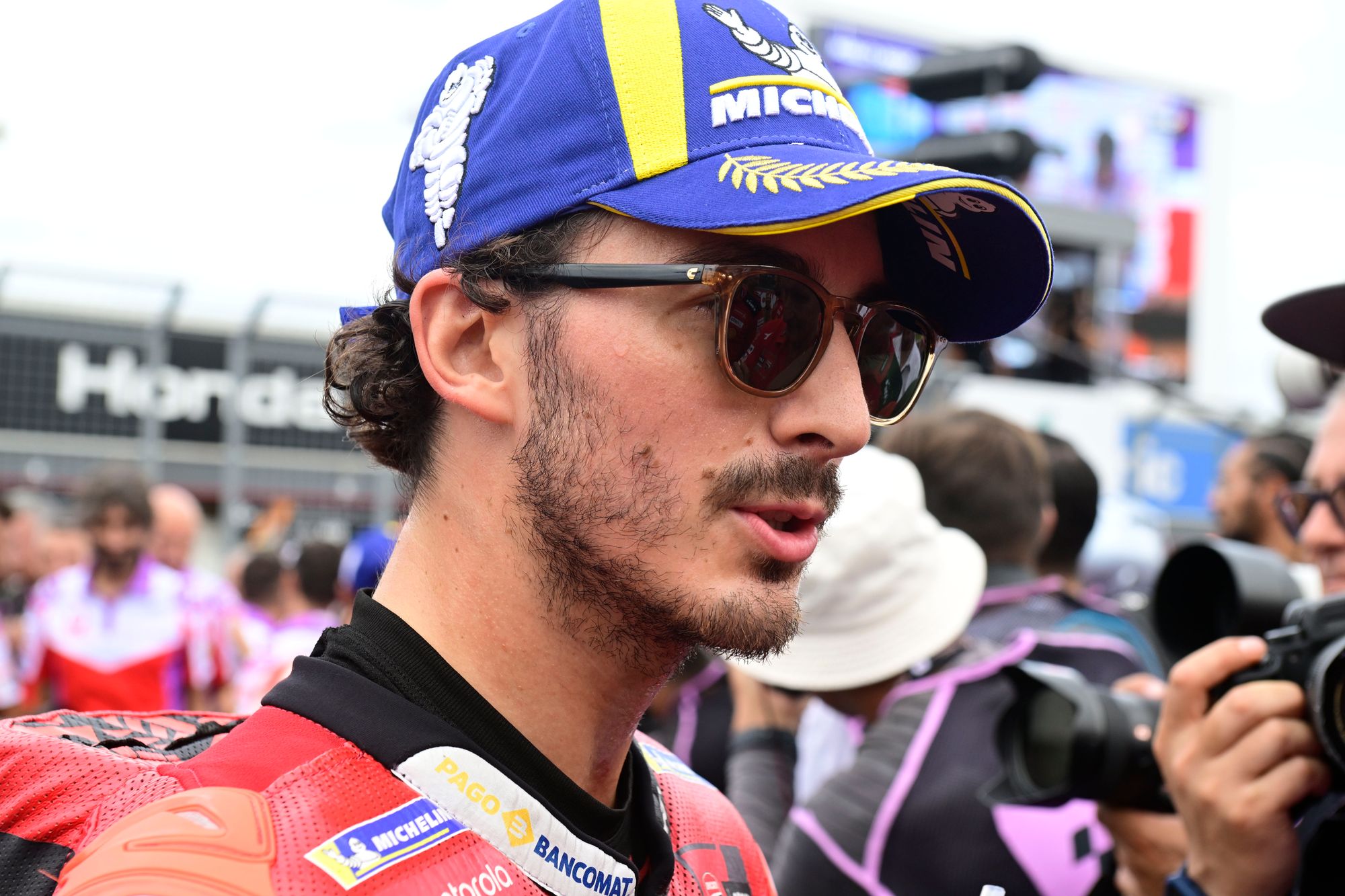 "Jorge in this moment is riding so well. He's very smooth and he's working well with his team. Maybe better than us," said Bagnaia after a day on which Martin beat him to pole, then got away well and was never headed while Bagnaia laboured to overtake Jack Miller for the final podium spot.
"My main thing is not to think on the championship, on the gap. It's closing. But it's true that in this moment he's stronger. We have to work, we have to be calm."
Bagnaia is not accustomed to being second-best within Ducati, and continues to suggest that he's just not as comfortable as he had been before everything that went on in September - from his terrifying, leg-injuring Barcelona crash to the needless unforced error in India.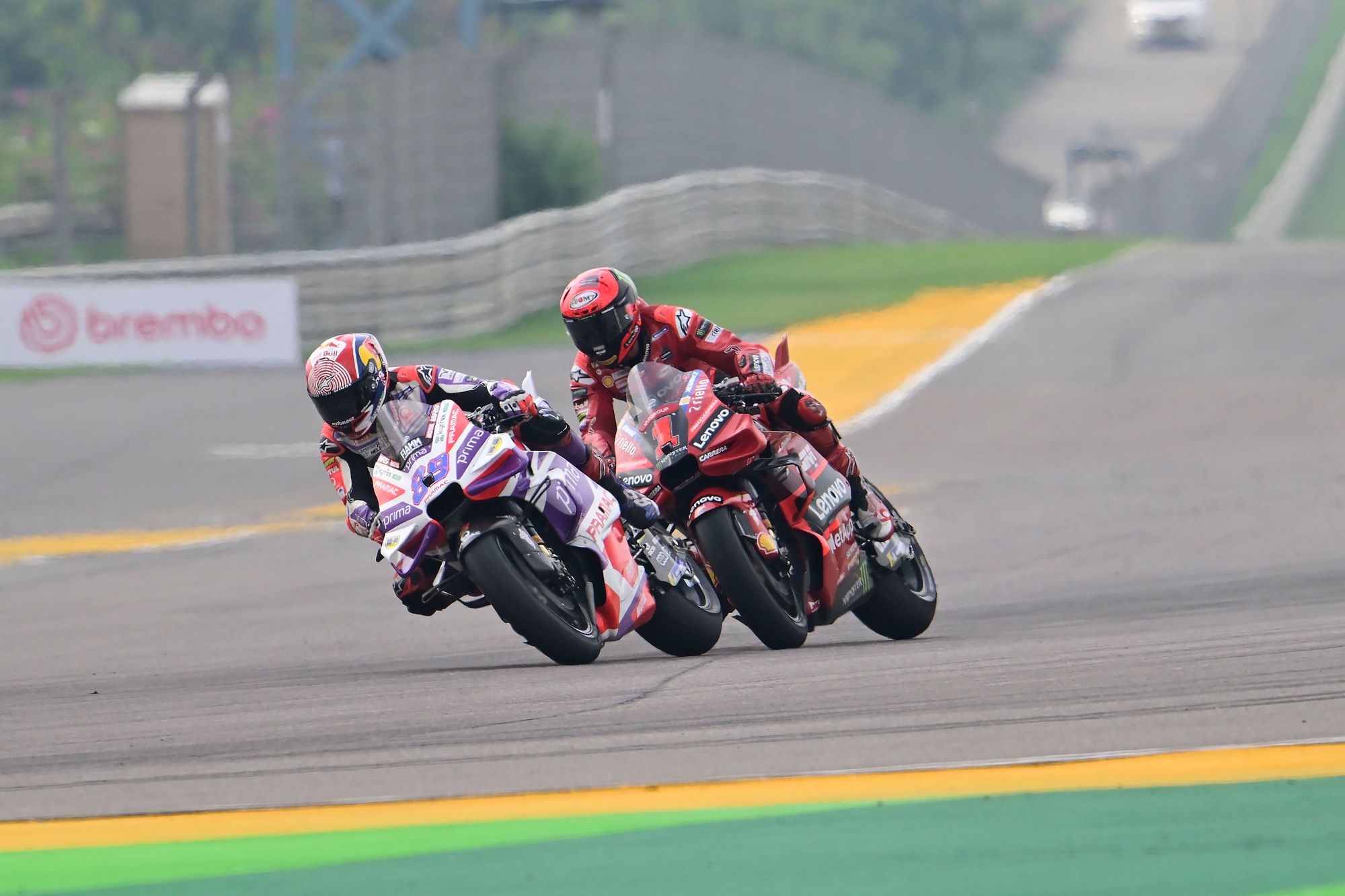 "Still some work to do in terms of grip," he said after the Motegi sprint.
"Because I already checked the data compared to Jorge during the race, and my rear [tyre] spin was really high compared to him. Also on the straight. So this is not normal. So we have to understand how to improve that."
Except, well, you don't really get the feeling that Bagnaia actively sees himself as second-best right now, despite him saying Martin is "stronger".
"Tomorrow for sure will be different, I am quite sure about it.
"For sure Jorge, when he starts at the front, and he's leading already in the first corner, is very strong on the sprint race. On pushing to the maximum limit and being there for many laps. On that he is very competitive.
"I don't think I have to change my strategy for the races because I have to continue being like this. Our strategy made us do 20 podiums in 27 races, we have to focus on being more competitive and just being more in the front. Today I lost two positions in the start - we have to improve that and then see what will happen tomorrow.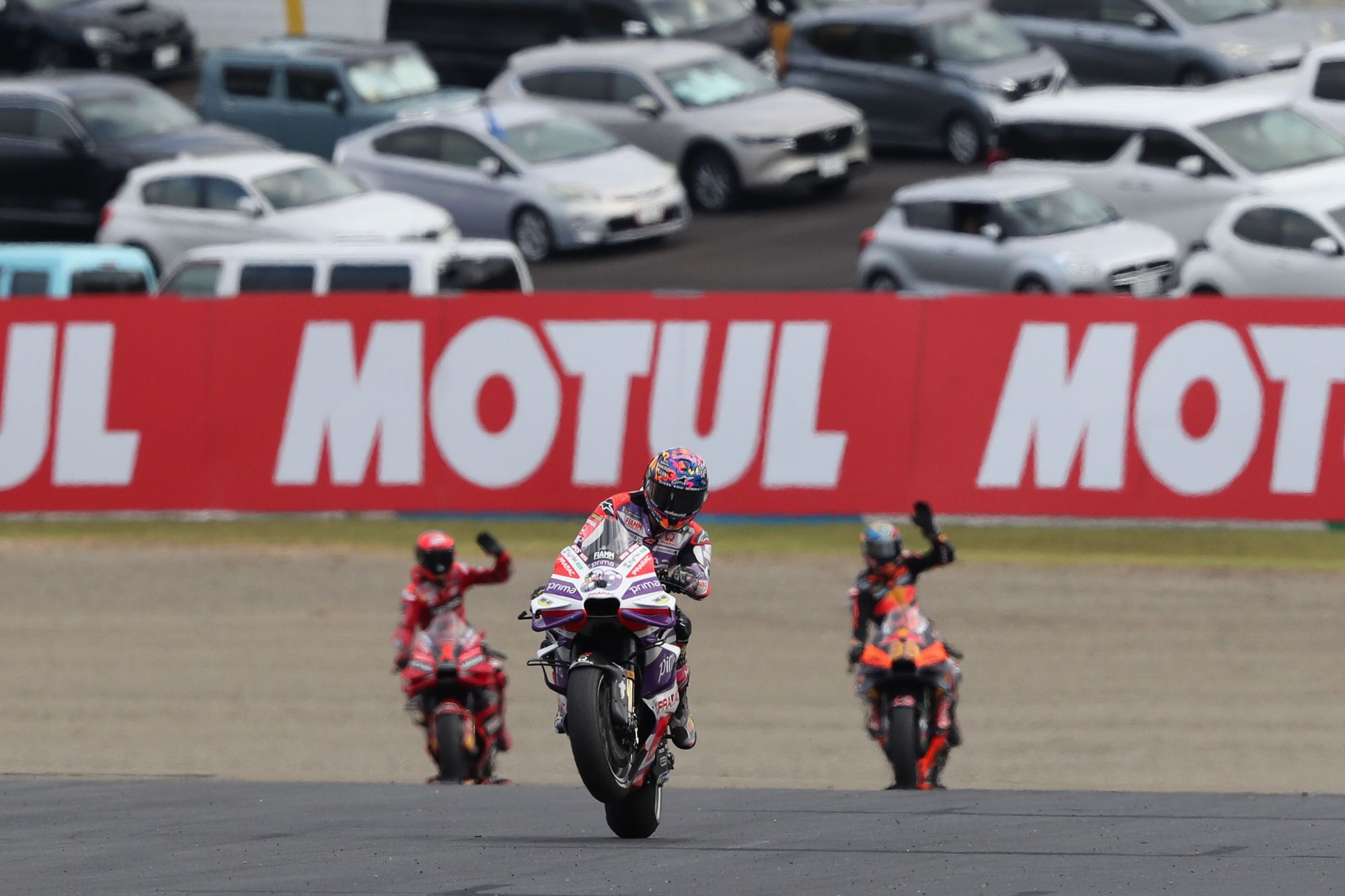 "It will be important to try something on the warm-up and then in the race. Pushing to block him a bit, because I'm quite sure that if we can block him in the first two-three laps, I can have more chance to fight."
Read between the lines and the message is clear - Martin will continue to smash lap records and his three straight sprint wins reflect his strength, but the big points come on Sunday. And on Sunday is where Bagnaia feels particularly in his element - strategising through the race, pacing himself just right to maximise his position.
For all his recent troubles, Martin hasn't really seen Bagnaia off in a straight Saturday fight in this recent stretch. At Misano Bagnaia was still riding hampered by injury, at Buddh he got ahead and looked nailed on to stay there before falling off.
Martin's ascension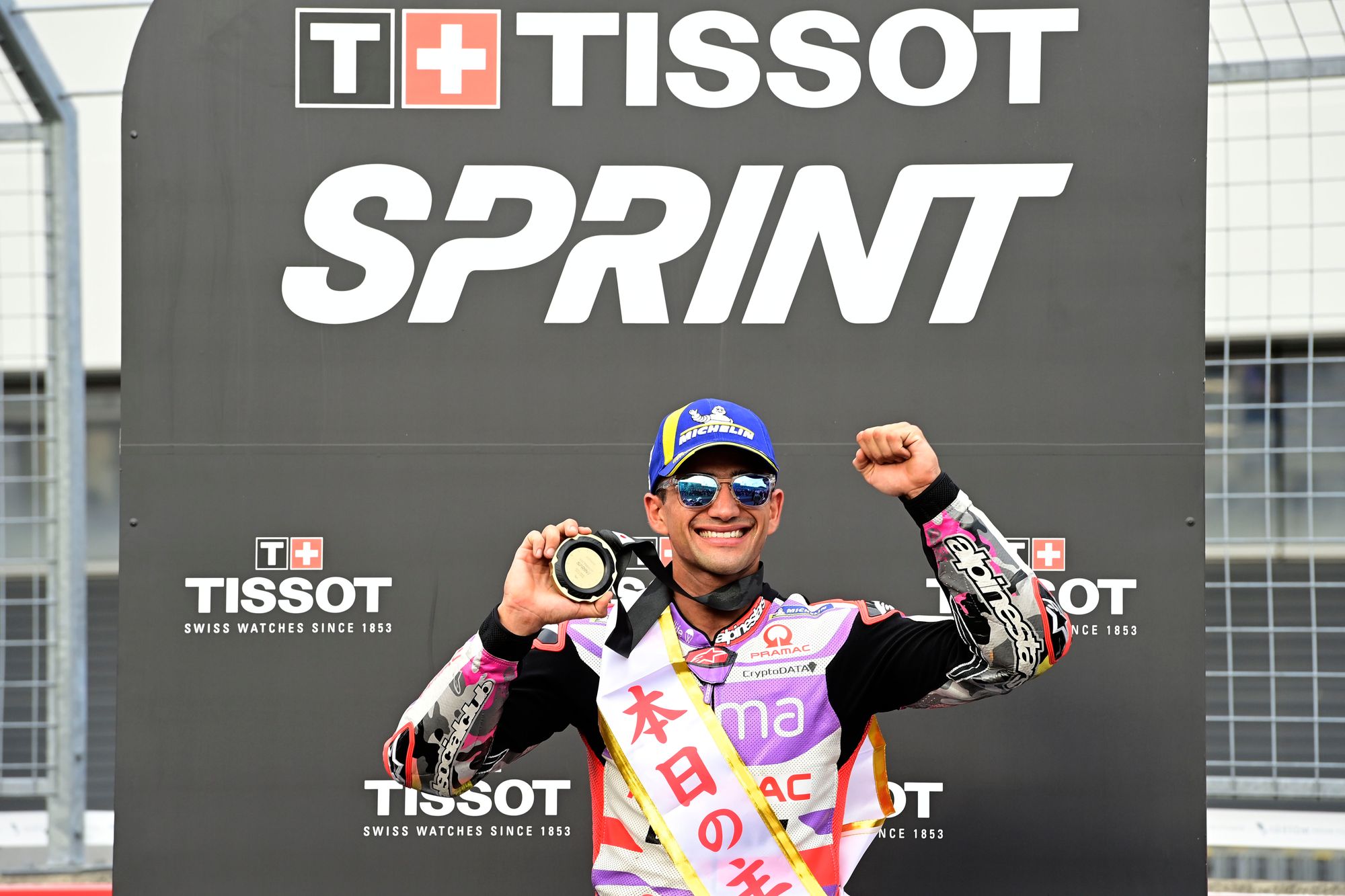 Martin's recent rate of scoring - he's picked up 83% of the available points in the last seven starts across sprints and grands prix - speaks for itself, though, and there is clearly a strong case to be made for him bringing home this title.
Yamaha tester Cal Crutchlow named him as the championship favourite on Thursday. Martin's good friend Aleix Esparagro backed this up on Saturday.
"He's like in a bubble now," said Martin's Pramac team-mate Johann Zarco.
"Everything he's doing is working well. So, when a rider touches this, you cannot really explain what he's doing better. He's just doing what he loves to do, in the way he wants. And everything works."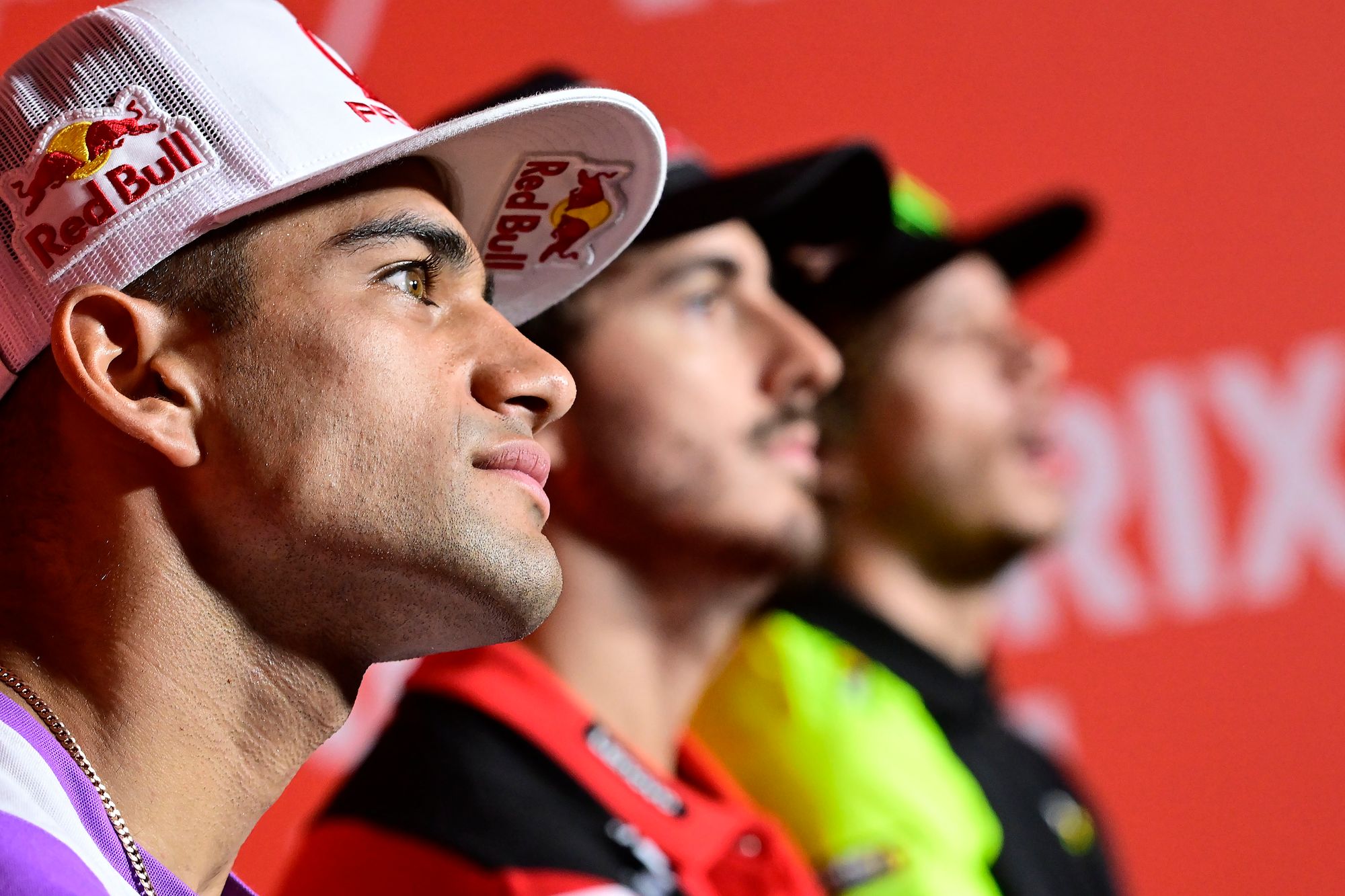 For Martin, the key difference is simply that he's not starting weekends like he did last year, scrambling for any set-up that worked with a 2022 engine that he just flatly didn't gel with.
"I was struggling to get used to the new tracks. Now as soon as I arrive the bike is working.
"So I have to do really small adjustments. And most of the time I go back to my base.
"I think this is the key. It means I adapt to the track, I don't adapt the bike to the track. It's me to the bike and to the situation.
"I think this is the key maybe, that's why now I know very well my bike and I know where is the limit."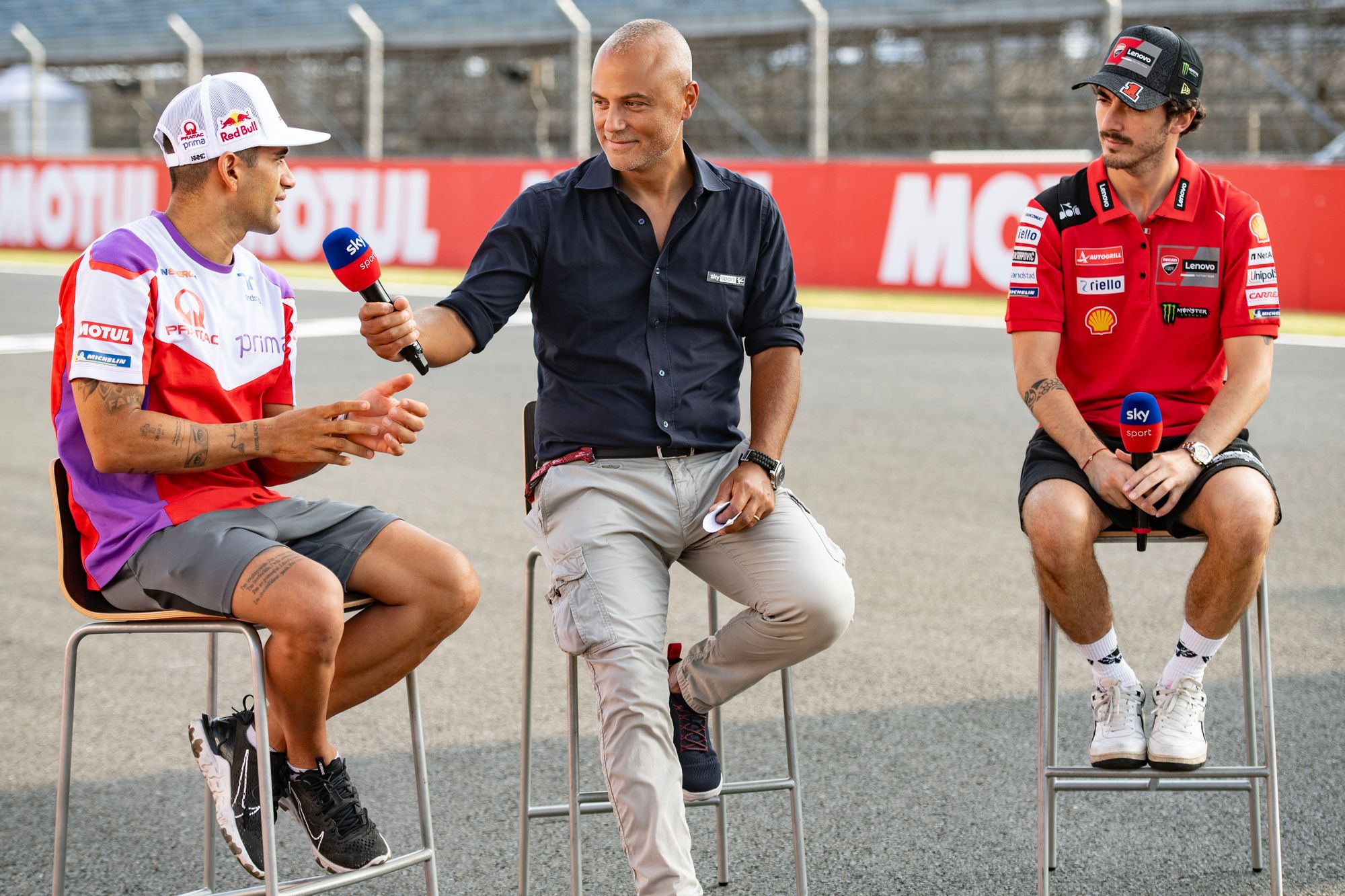 And as for the specific difference to other Ducatis, though he feels it's "difficult to say', his explanation is ultimately an obvious one - braking, where Bagnaia used to make the difference but currently can't assert himself over Martin.
"I think normally I was more strong in acceleration than Pecco, but I was losing a lot on braking. And now I reached his point and maybe sometimes even stronger on braking.
"At the end in the overall it's faster. So, today I saw that [Brad] Binder was super close and the only point I was able to put something else was on braking. I started to brake really really hard and I started to make this difference.
"Normally we used to look for one tenth or two tenths, now we look for milliseconds. It's only details, I think, the difference."
"You can say 'he's feeling good on the brakes and so on'," acknowledged Zarco about Martin, "but the brakes are the strong point of the Ducati, when you are able to use it, you destroy everyone.
"As Pecco did, as [Marco] Bezzecchi is doing also when everything goes right. Martin is doing it. Plus also his style of the corner speed. Everything works. Even when he chose the wrong tyre [medium rear] in India, he was still second."
---
The Race says
Simon Patterson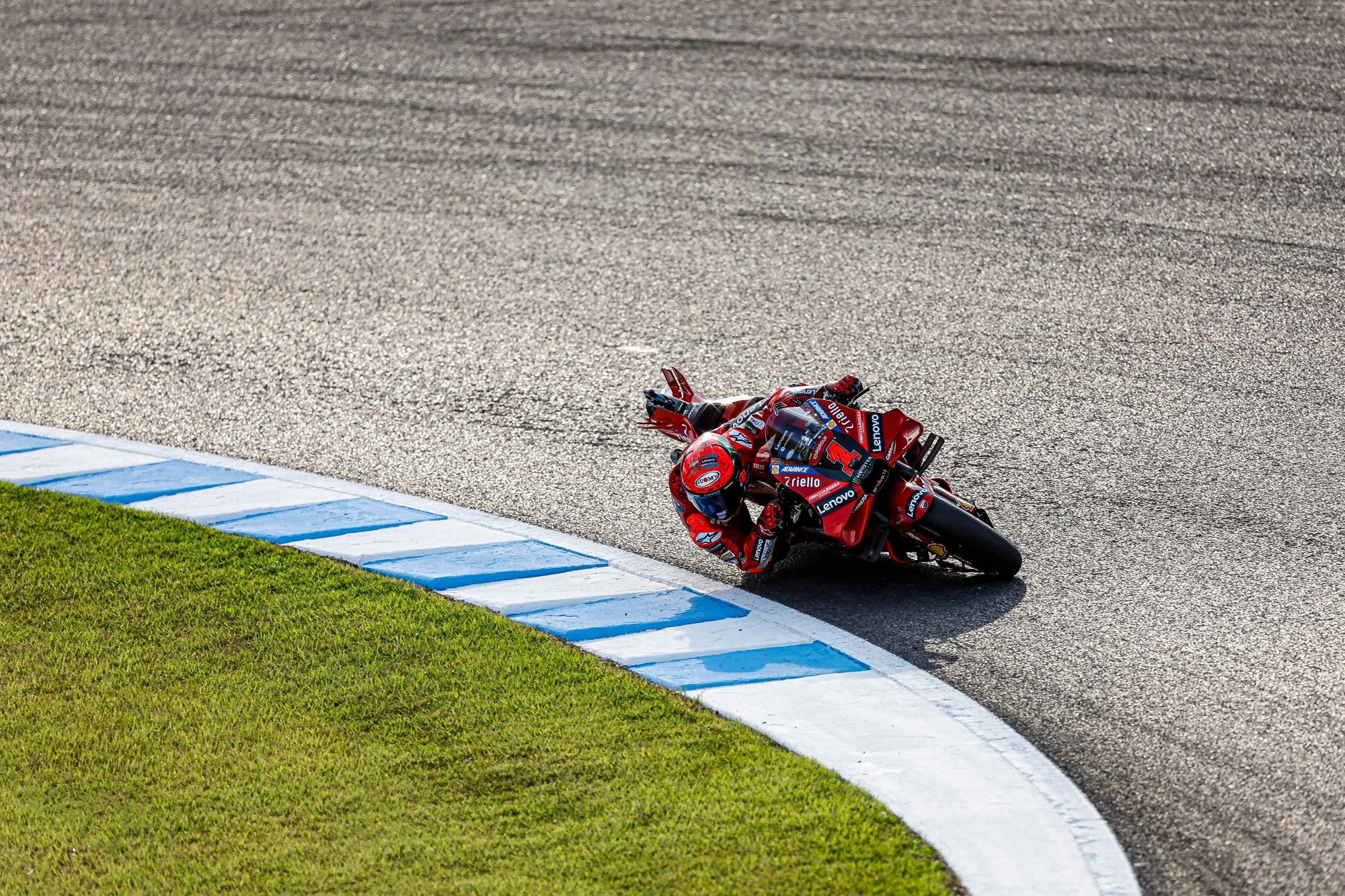 As far as I'm concerned, my title bet is still very much with the reigning world champion - even as we see his title lead eroded to single figures for the first time in months.
That's because, while momentum might be on the side of Martin, in an attritional battle where both tactics and talent are both going to play a role in the coming weeks, Bagnaia is the one who's demonstrated that he's now able to keep his cool even in tough circumstances.
Right now, everything is rosy for Martin. He's on cloud nine, barely putting a foot wrong - in a 'bubble', as Zarco put it. But, given the nature of MotoGP right now and the fact that something always seems to find a way to go wrong, even that high can't last forever - and it's how Martin will deal with the comedown that makes me think Bagnaia still has an advantage.
We've seen the world champion at his lowest recently. Beaten up in a terrifying crash in Barcelona then returning to action on a bike that didn't work the way it used to, the old Pecco would have crumbled there and then. But the new, more confident Bagnaia is powering through it, never losing his cool and now, it seems, finally coming out the other side again as fast as always.
You'd have to believe that after the last few weekends, his bad luck is now behind him, too - and while he might have struggled in San Marino and India, it's worth remembering that when he's dominant this season, he's been almost impossible to beat. With this weekend out of the way, another weekend's break to fully recover from what happened at Montmelo, and 12 individual races left after Motegi, he's got more than enough time to stretch that lead out again.