Reigning MotoGP world champion Marc Marquez will miss this weekend's third round of the 2020 championship as he continues to recover from a second surgery on his broken right arm, with factory test rider Stefan Bradl instead stepping into the Repsol Honda team.
The news that Marquez will sit out his second of the season comes as no surprise after he underwent surgery to have the titanium plate in his arm re-fitted after it was damaged, which may have happened during his attempt to ride in the second round of the championship only three days after surgery.
Bradl's confirmation as replacement comes as no surprise either, with the German being the most familiar rider with the RC213V that Honda has available. He rode four races in 2019 as replacement for the injured Jorge Lorenzo.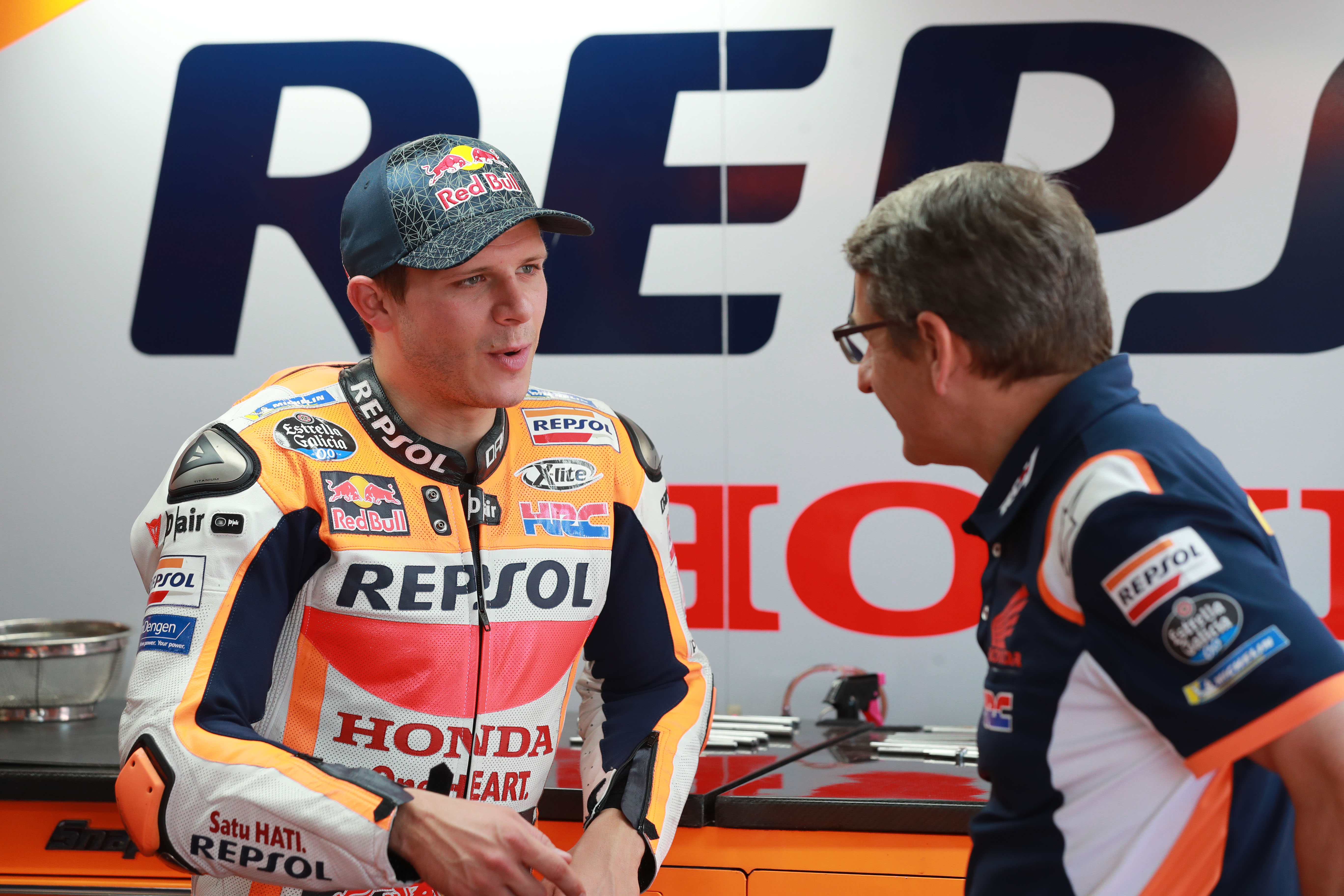 "First of all I want to wish Marc a speedy recovery, what he did in Jerez was incredible and he showed that he has the true spirit of a champion," the German said as his appearance was confirmed.
"I am looking forward to riding the Honda RC213V again, due to the global pandemic we have not been able to test as we would normally so it will take some time to adjust to the bike and MotoGP again but I have ridden the superbike a few times so I know my fitness is good.
"It's a challenge I'm looking forward to, competing with the Repsol Honda Team is always a great honour and I am pleased to help Honda. Let's see how the weekend goes."
The news throws into doubt whether Marquez will be fit to race at rounds four and five at the Red Bull Ring, the first of which comes only seven days after Brno.
Should that be the case and with 40% of the season's points missed out on, a title defence would be all but impossible.