Marc Marquez has been declared fit to 'gradually' return to MotoGP action with Honda after a satisfactory check-up this week on his broken arm.
But no timeline has been set for when he'll be back on the grid, throwing doubt on the chances of him racing in the 2021 season-opening Qatar Grand Prix in a fortnight.
Marquez hasn't ridden a motorbike since Jerez last July, when he returned to action only five days after smashing his right humerus during the 2020 season-opener.
Doing extensive damage to the still-healing bone in that effort, he has subsequently faced a series of problems that have kept him out of action since.
He underwent major surgery in early December to graft a piece of bone from his pelvis to his arm to aid regrowth, and the Repsol Honda team today confirmed in a statement that progress has been as predicted following that operation.
"In the medical review performed on Marc Marquez 14 weeks after surgery for an infected pseudoarthrosis of the right humerus, the medical team led by Doctors Samuel Antuna and Ignacio Roger de Ona have clinically and radiographically verified satisfactory progression of bone consolidation," said the statement issued ahead of the final day of pre-season testing.
But no timeline has been put on the six-time MotoGP world champion's return to racing, with the team simply saying that he "can now intensify his strength and mobility recovery programme with a view to gradually returning to competitive racing".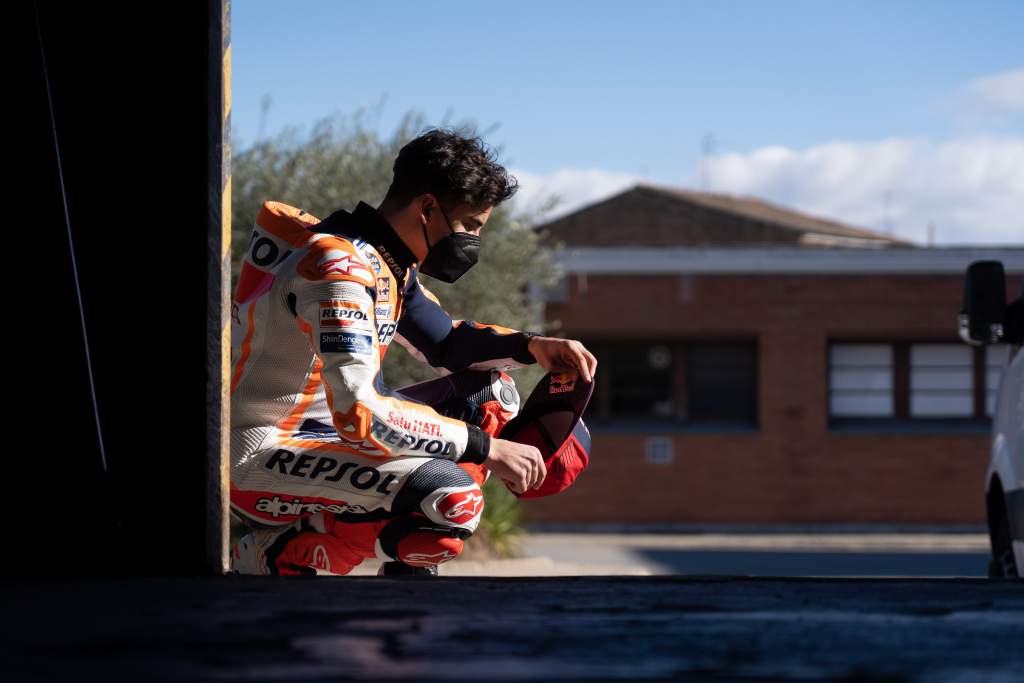 Marquez admitted at last month's team launch (the first time he has spoken to the media since last July) that he has learned a lesson about rushing back into action too soon, and that he would attempt to return to MotoGP only when he felt able to and not simply as soon as his doctors tell him he's able to.
"First of all, the most important thing is to make sure in the doctor's check that the bone consolidation is going in a good way," he said of this week's check-up, "and when he says that it is fixed then I'll continue with the rehabilitation.
"It will take time, though. I am already working, but not in an aggressive way.
"When the bone consolidation is OK and it is fixed in a good way then I'll try to continue working in a good way to recover the muscles and be in a good way to ride the bike.
"When I feel that the bone is fine and the muscles are in a correct way to ride a MotoGP bike I will do it."
Marquez has also suggested he will begin training on a production bike before trying to tackle a MotoGP machine again.
The 2021 MotoGP season kicks off later this month in Qatar, with the first of two back-to-back race weekends running across March 26-28.