When Aleix Espargaro became a MotoGP race winner for the very first time at this year's Argentine Grand Prix – and handed Aprilia its first ever premier class success in the process – few expected any world in which the two sides couldn't agree on contractual terms for 2023.
Yet the process since then has been far from plain sailing, with the Spaniard admitting after qualifying third for Sunday's French Grand Prix (his fourth front row start from five races) that he's been left 'a bit sad' over how difficult the contract negotiations have been up until this point.
And, speaking afterwards exclusively to The Race, his long-time manager and close friend and confidant Albert Valera added more detail, stressing that they haven't asked for an excessive salary raise from Aprilia so far in their negotiations.
Instead, looking only for a modest raise that they believe reflects Espargaro's newfound status as a race winner and title contender, the experienced racer manager says he can't understand why it's been as tough as it has so far.
"Of course, we were thinking that it was going to be easier," he admitted, "basically with all that Aleix is delivering to the company. We are a bit surprised and disappointed that so far we still haven't arrived to an agreement.
"We're not asking for such a big increase, just something that makes Aleix feel a bit more valued. They call him the captain and they need to prove that he is the captain on paper. That's all. We're aware of the market and of the budget limitations of Aprilia, but we are just asking for something that makes sense for both sides.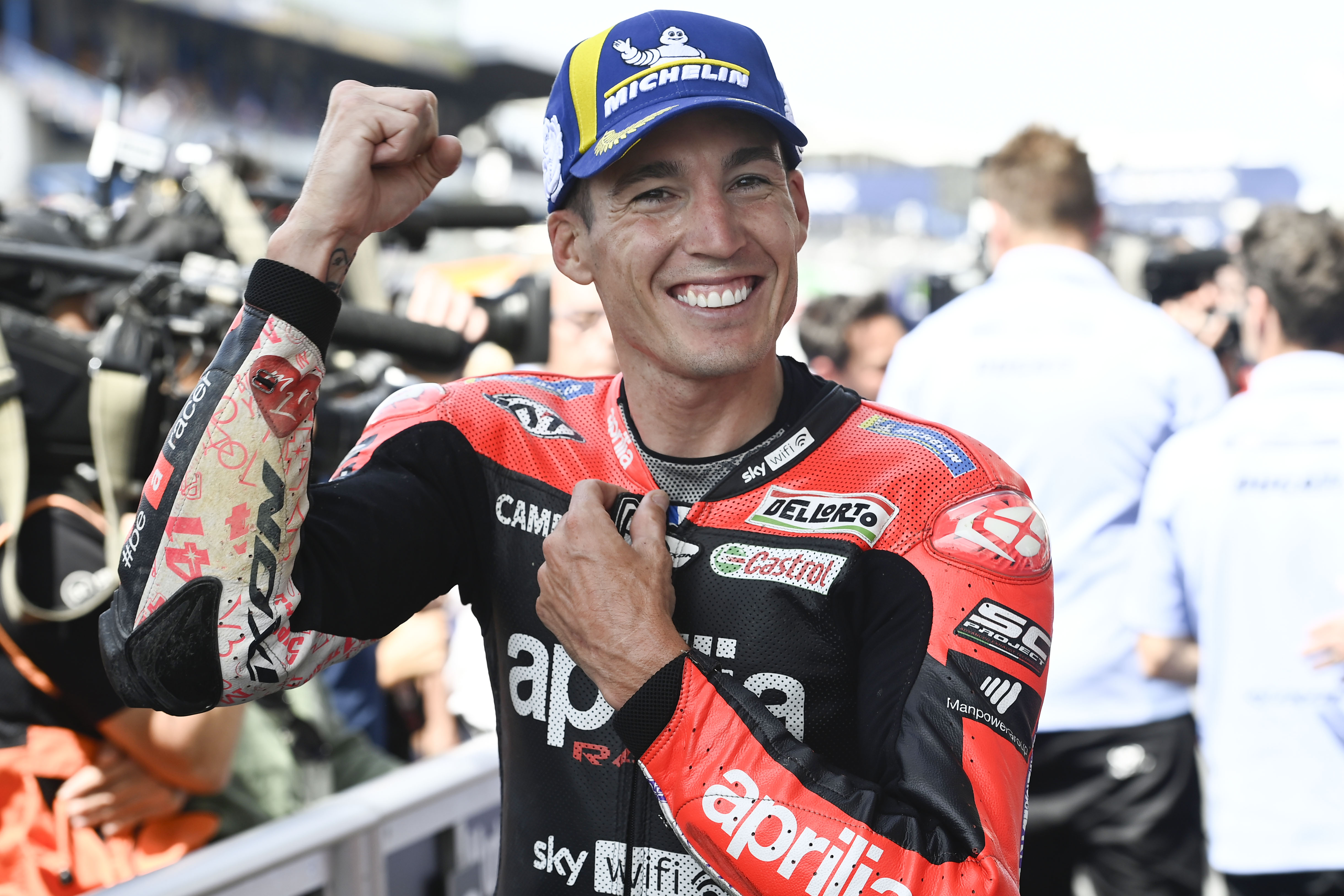 "I do believe that it's very fair, what Aleix is asking for, not something crazy like some people could believe. For sure the people that know a bit about it all day 'fuck, you're asking for something low according to what Aleix is going.' But still we are suffering to arrive to an agreement.
"I hope that Aprilia would realise that at least one year without Aleix would cause them to struggle, and that it is worth it to keep him happy and keep him in work."
There have been repeated rumours in recent months that teams are trying hard to cut back on rider salaries for 2023 and beyond, as they attempt to cope with the financial repercussions of not only the coronavirus pandemic but also the ongoing Russian-launched war in Ukraine, with multiple riders hinting that so far this year that they've been offered less than in 2020 when the last major round of MotoGP contract negotiations took place.
Despite that, though, Valera (who also manages Pramac Racing's Jorge Martin plus a number of Moto2 stars like Pedro Acosta and Jorge Navarro) says that given the loyalty that the riders have shown to their teams, it's unfair to significantly cap their new salaries.
"I would say that if you are really a good team," he told The Race, "a team that really cares about your riders, then you should not take advantage of such a situation. That is what a real team would do, a leader in the championship."
However, while Espargaro's management might not be delighted by Aprilia's reticence in offering them a new deal that meets their criteria, the team themselves were slightly more bullish about it when questioned by The Race, instead insisting that negotiating a deal is simply all part of contract negotiations.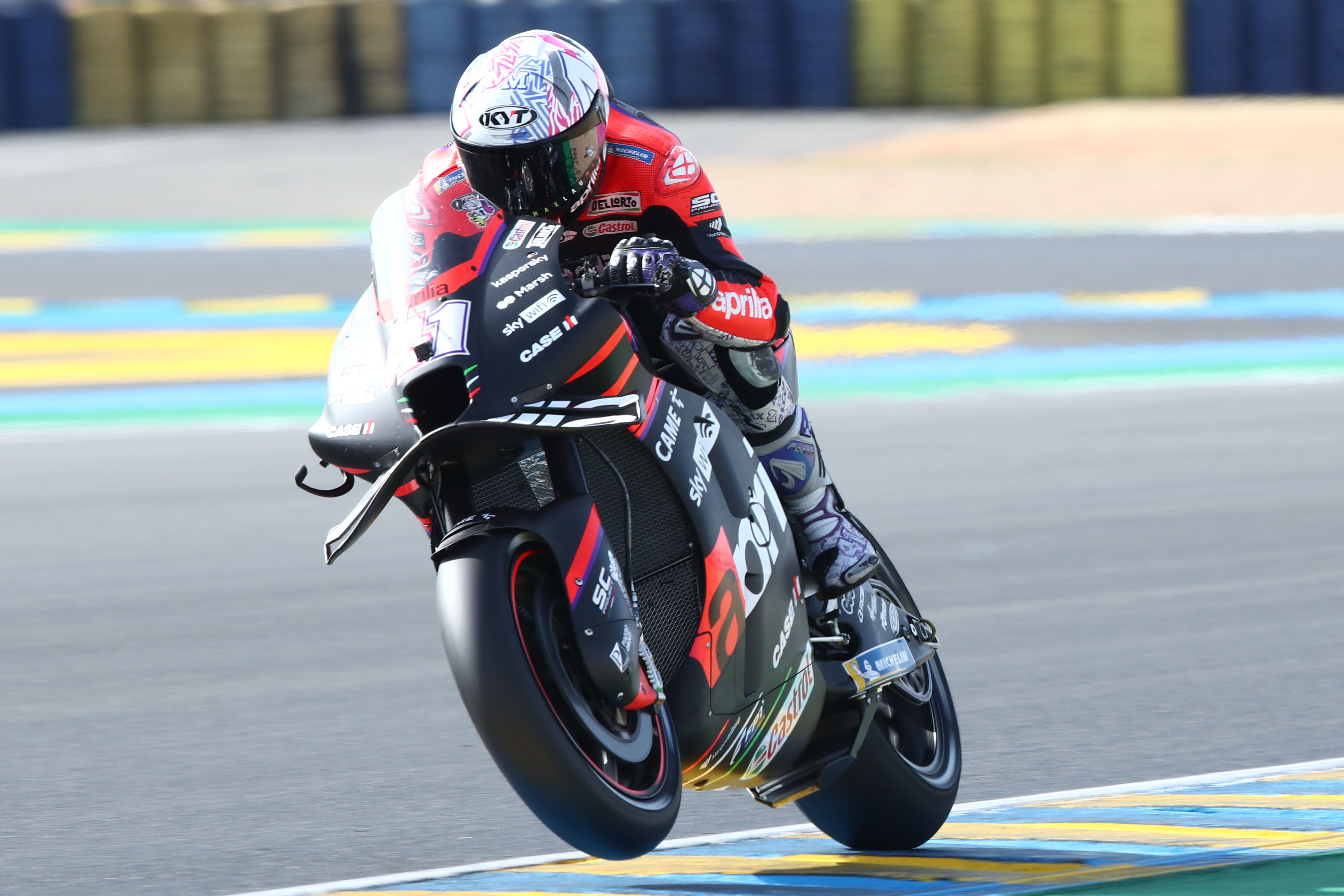 "It's all part of the game," team boss Massimo Rivola said. "That's all I can say. I think he deserves something better because he brought us to where we are now – but still, our philosophy is always to do small steps forward, not big ones.
"It is just a matter to find the right balance of what we can and what we cannot, that's all."