The inaugural trip to the new Mandalika Bay circuit was certainly a memorable one for MotoGP, as the Indonesian Grand Prix returned to the calendar for the first time in 25 years with a race weekend that few are likely to forget in a hurry – for both good reasons and bad.
With issues with tyres and with the newly-constructed surface falling apart beneath the riders, we expected an attritional dry race on Sunday – but instead got to see KTM rider Miguel Oliveira take an exceptional fourth premier class victory in torrential rain.
As always, the result of that is plenty of winners and losers, and plenty to talk about when it comes to our rider ratings.
Our MotoGP ranking system is simple: the riders who we believe performed the best in every race are at the top, and the ones who underperformed are at the bottom and scored appropriately.
It isn't just about the end result though, with pre-race expectation and form going into a race and a weekend heavily influencing their eventual score, not just the points they scored every Sunday afternoon.
Fabio Quartararo – 9.5
Started 1st Finished: 2nd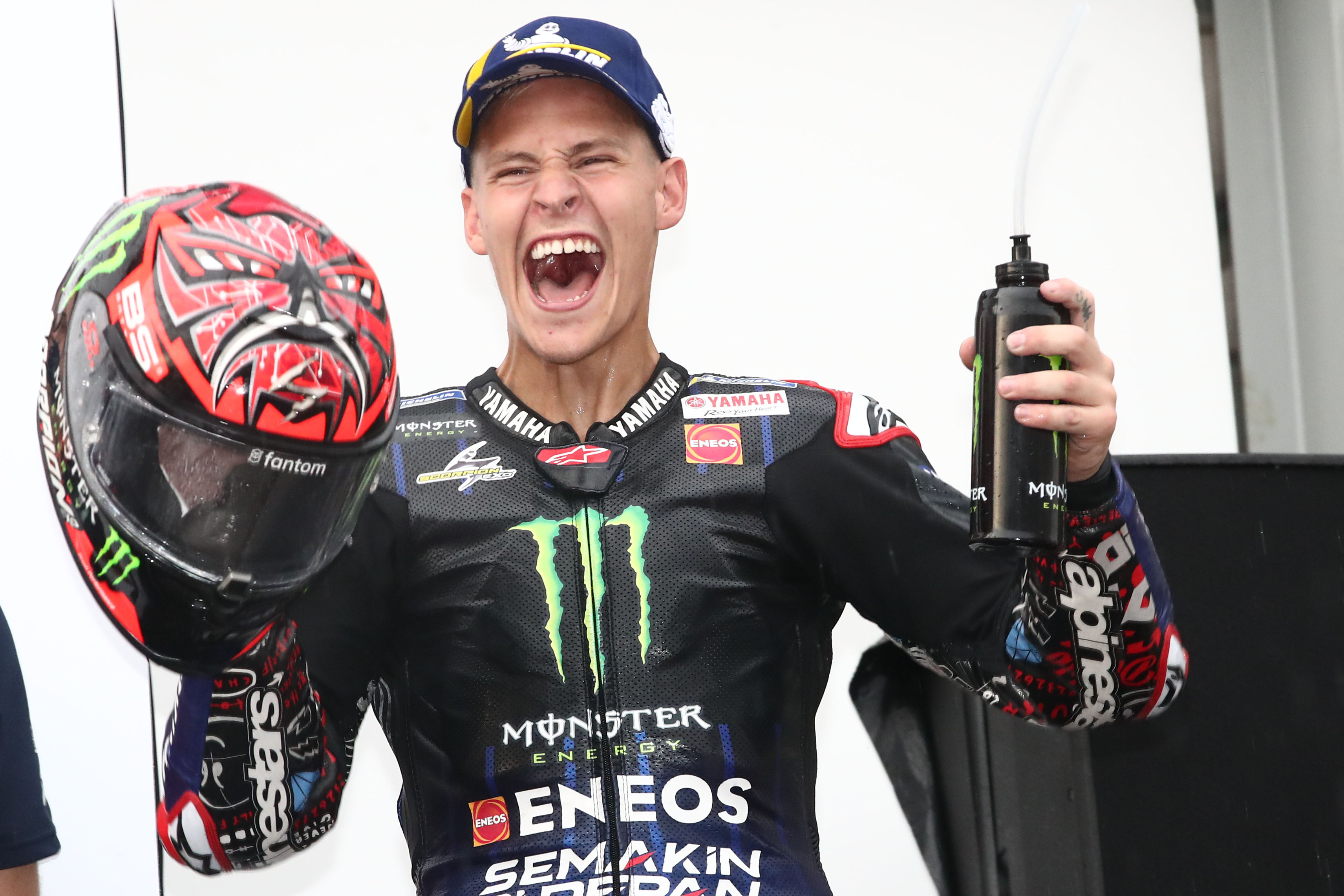 It's rare that the race winner doesn't finish top ranked – but for a rider with Quartararo's perceived dislike of the rain, to ride so well on Sunday is nothing short of remarkable – and will go a long way to silencing some critics.
The way he calmed himself down after a tricky start, found his rhythm and started hunting down first a podium and then a win (which only a shortened race denied him) is the sort of ride which wins championships.
Miguel Oliveira – 9
Started: 7th Finished: 1st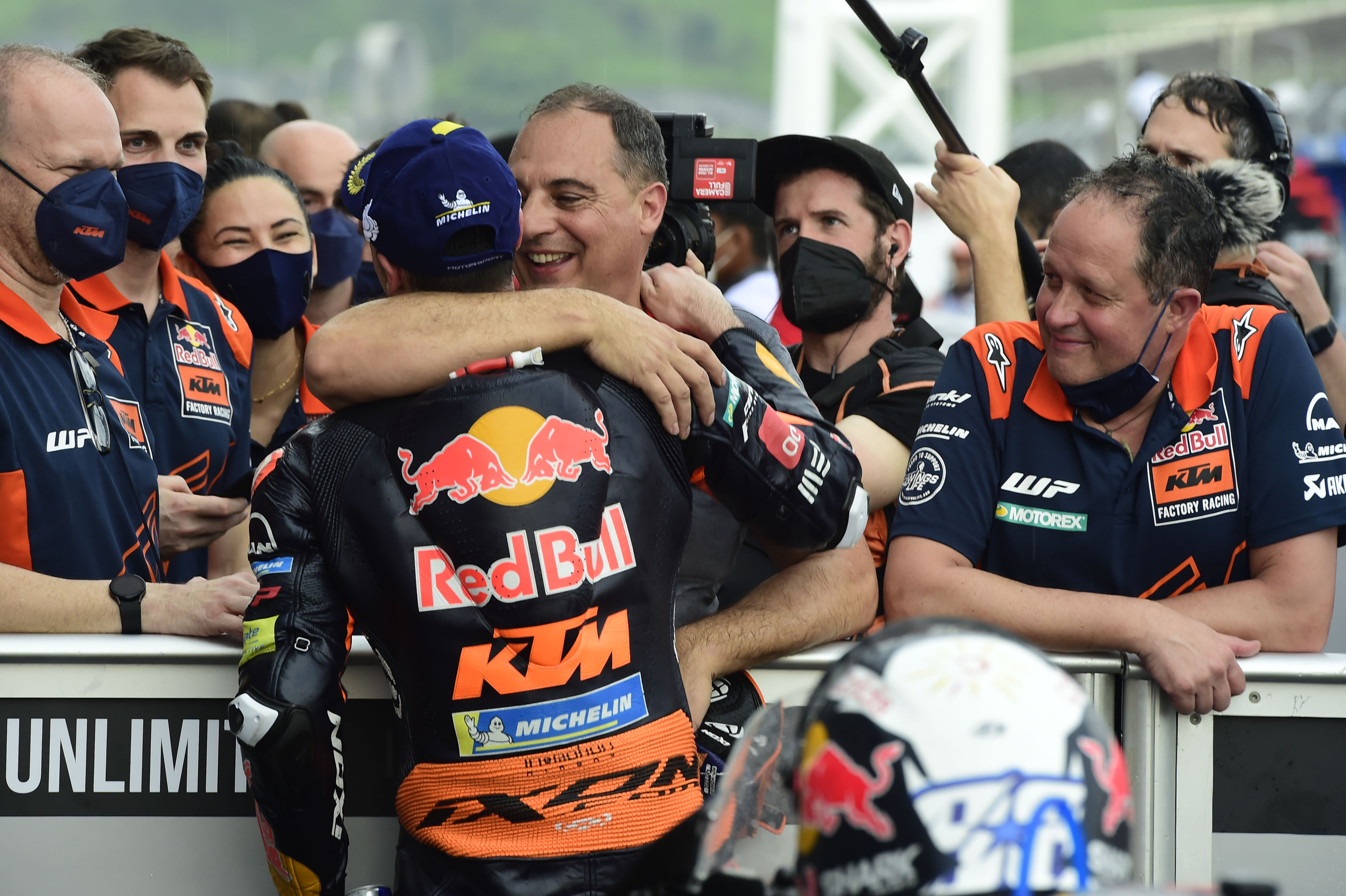 With no real wet track time at the new Indonesian circuit, Oliveira obviously realised the secret to success on Sunday: putting full confidence in a grippy surface and Michelin's exceptional rain tyres, and striking early.
He made a fantastic start, used Jack Miller as a marker early on, and then capitalised on what he'd learned to ride off into the distance – and while a longer race distance might have handed Quartararo a win, that's irrelevant. This was a textbook wet win for the Portuguese rider.
Darryn Binder – 8.5
Started: 23rd Finished: 10th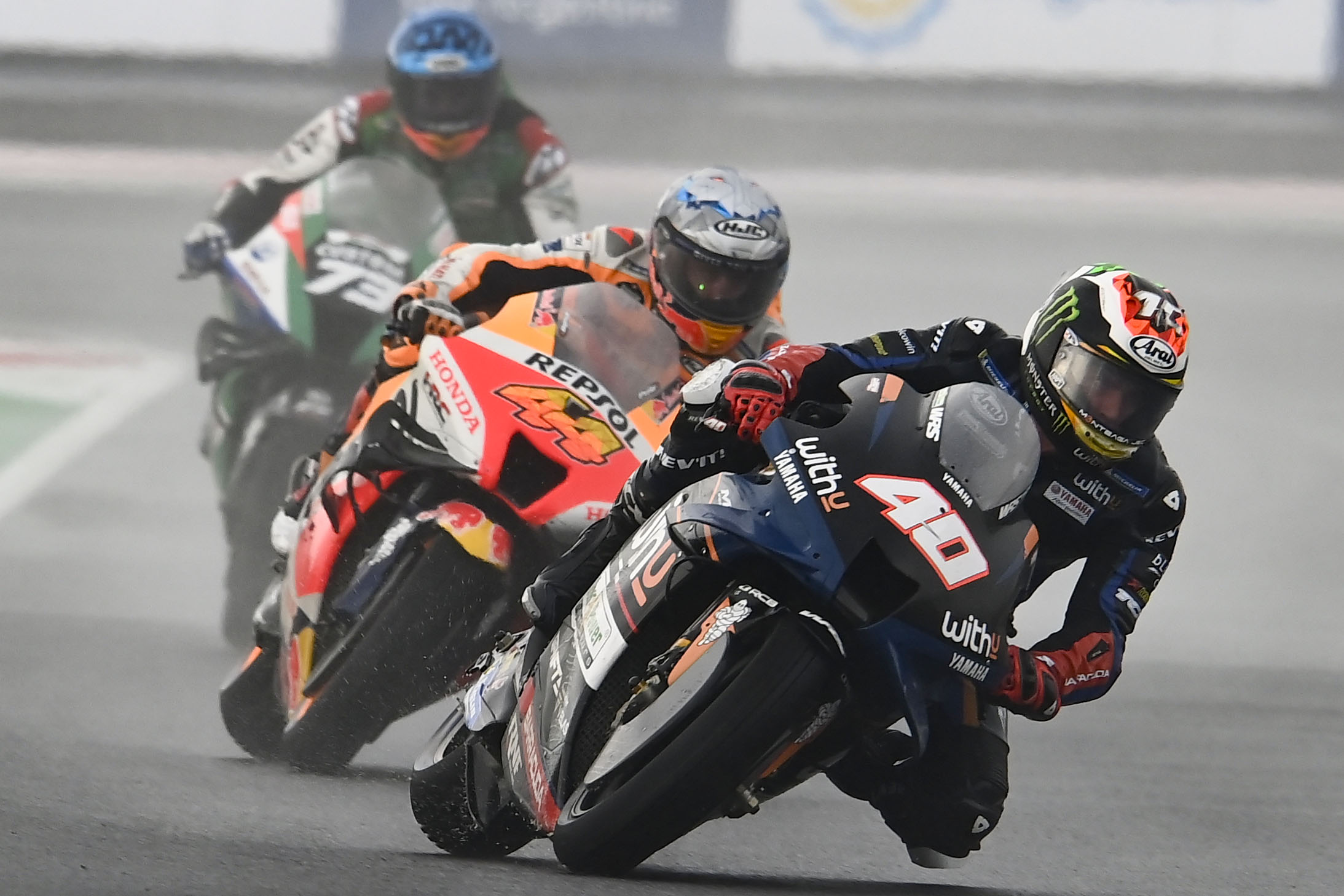 Possibly the performance of the whole race. Sure sure, the Yamaha is an easy bike to ride, and that helps in the wet – but that takes nothing at all away from the exceptional job done by rookie Darryn Binder to fight for the top eight at Mandalika.
Clearly aggressive yet fully in control, it's remarkable how quickly he managed to find the grip levels needed to absolutely carve his way through the field.
Had it been a full wet weekend with similar conditions in qualifying, it's not hard to believe he might have been a podium threat.
Johann Zarco – 8
Started: 3rd Finished: 3rd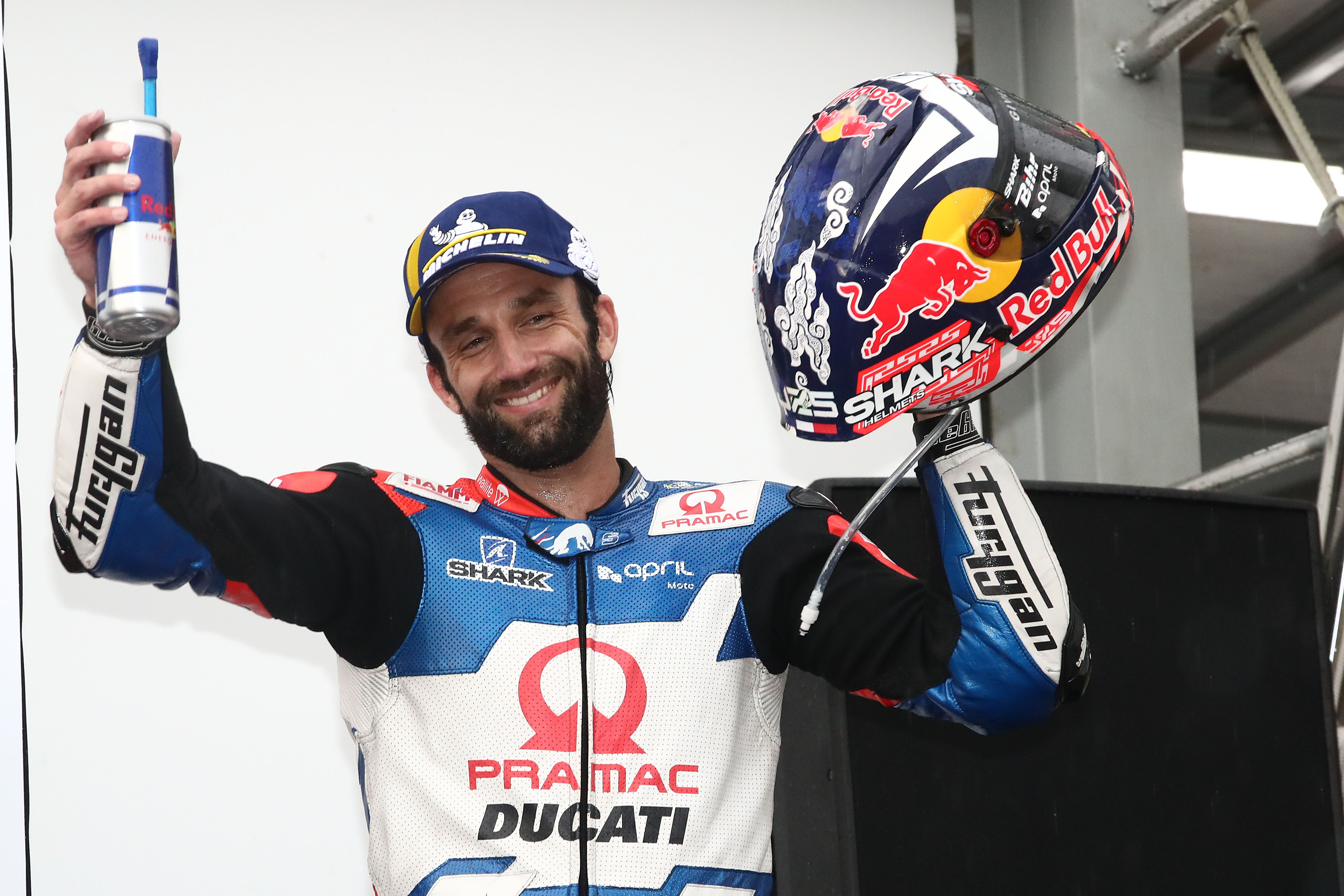 There are two ways to see Johann Zarco's performance. On one hand, had he been a little more aggressive in the early stages, there's an argument to be made that a higher position or even a race win were on the cards.
But, sometimes safety is the smarter approach, and top Ducati and a return to the podium are nothing to be sniffed at, especially when it involves handily dispatching rain master Miller.
Joan Mir – 7.5
Started: 18th Finished: 6th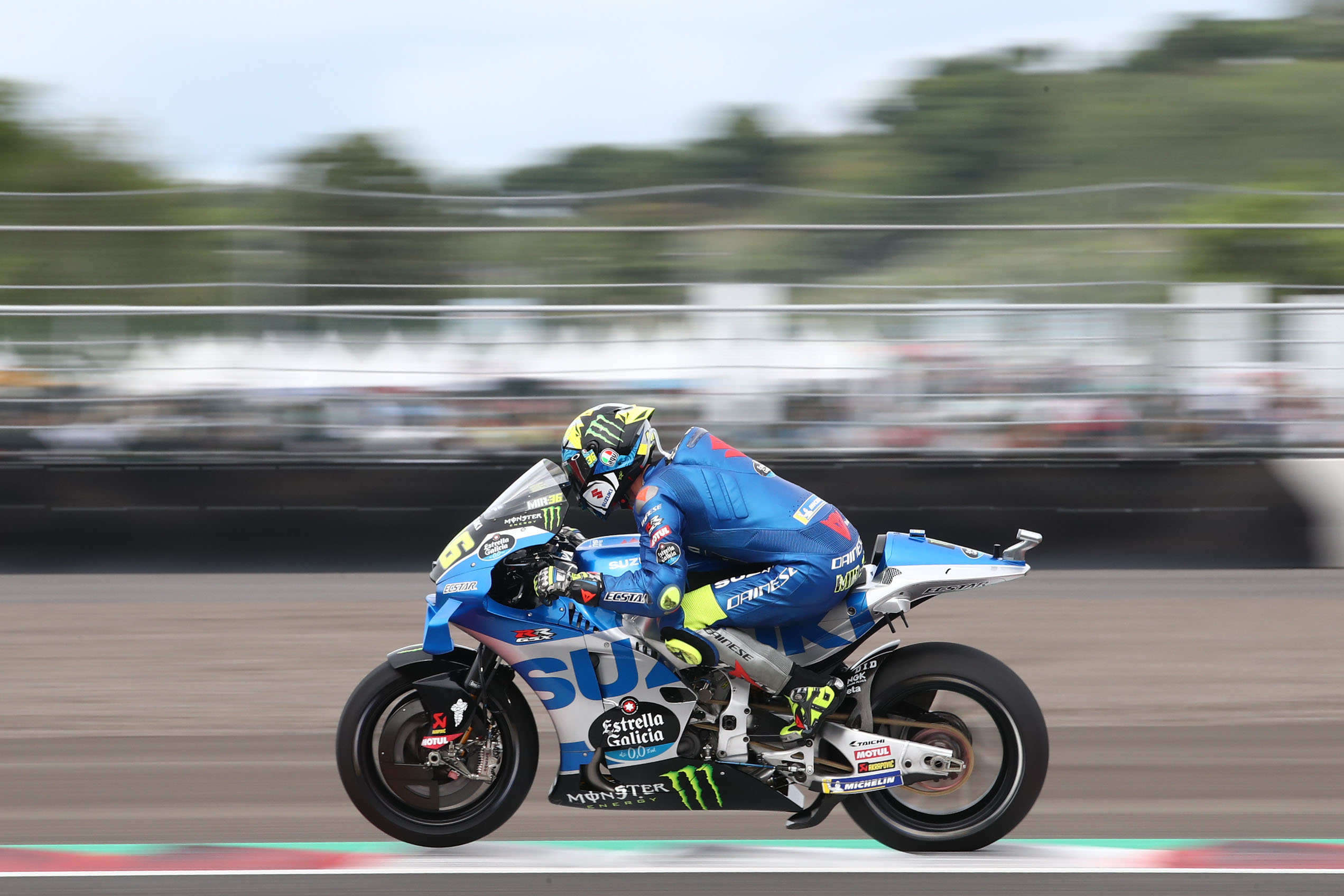 There's a part of Joan Mir that must be celebrating sixth at Mandalika like a win, given that 24 hours before the race he admitted that he wasn't sure he'd even be able to finish it in dry conditions.
Absolutely hamstrung by Michenlin's decision to alter the dry tyre allocation to cope with the heat, the rain very much saved him – and the only negative for the 2020 world champion was that a terrible qualifying position denied him any chance of a race win.
Alex Rins – 7.5
Started: 8th Finished: 5th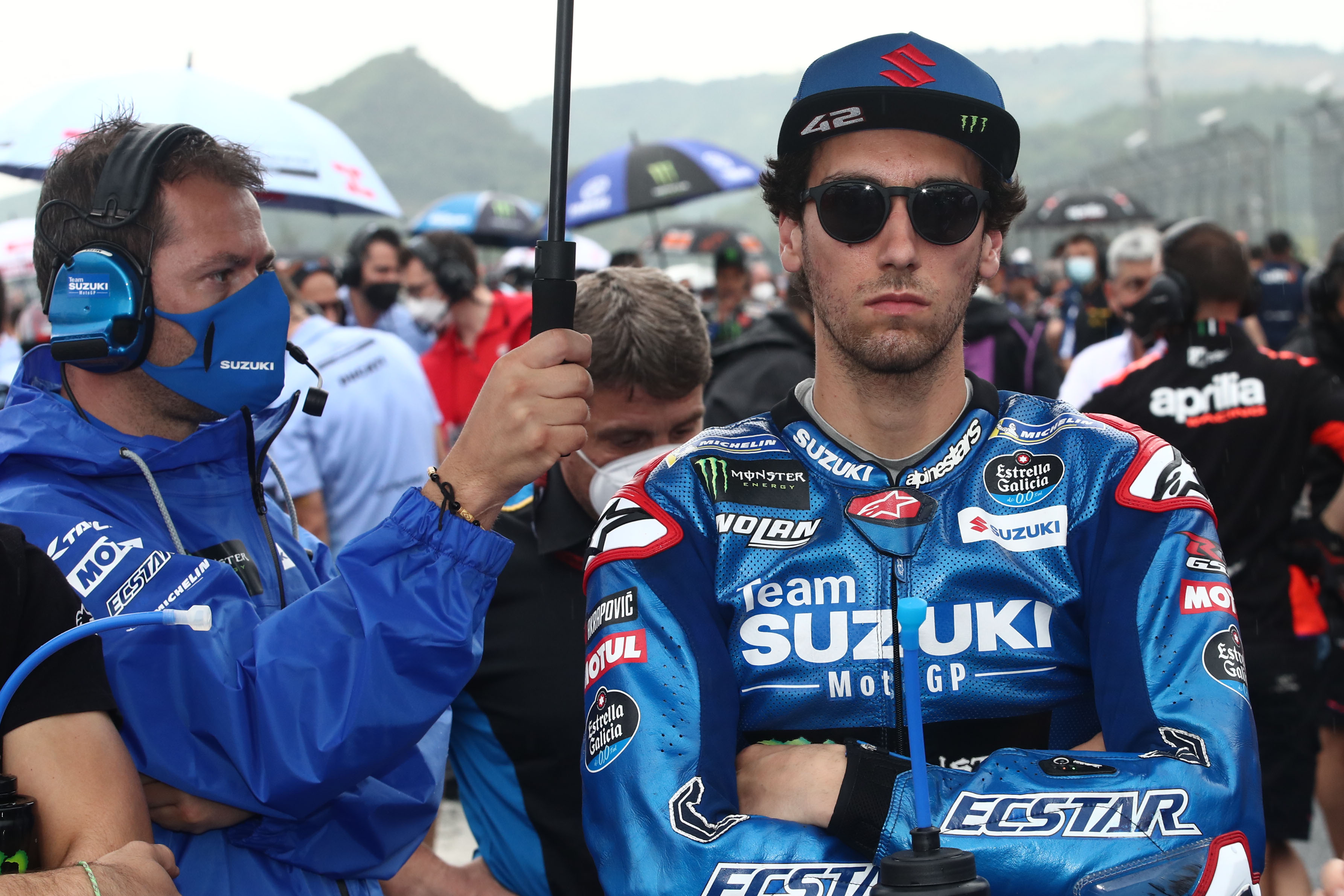 There's no easy way to say this: Alex Rins has a reputation as a crasher. And, in conditions on Sunday where it would have been very easy to make a mistake, he didn't – not just seeing the chequered but doing it ahead of his team-mate Mir and in a very respectable positio.
A second solid result in a row that he can hopefully build on as the season gets into its swing.
Franco Morbidelli – 7
Started: 12th Finished: 7th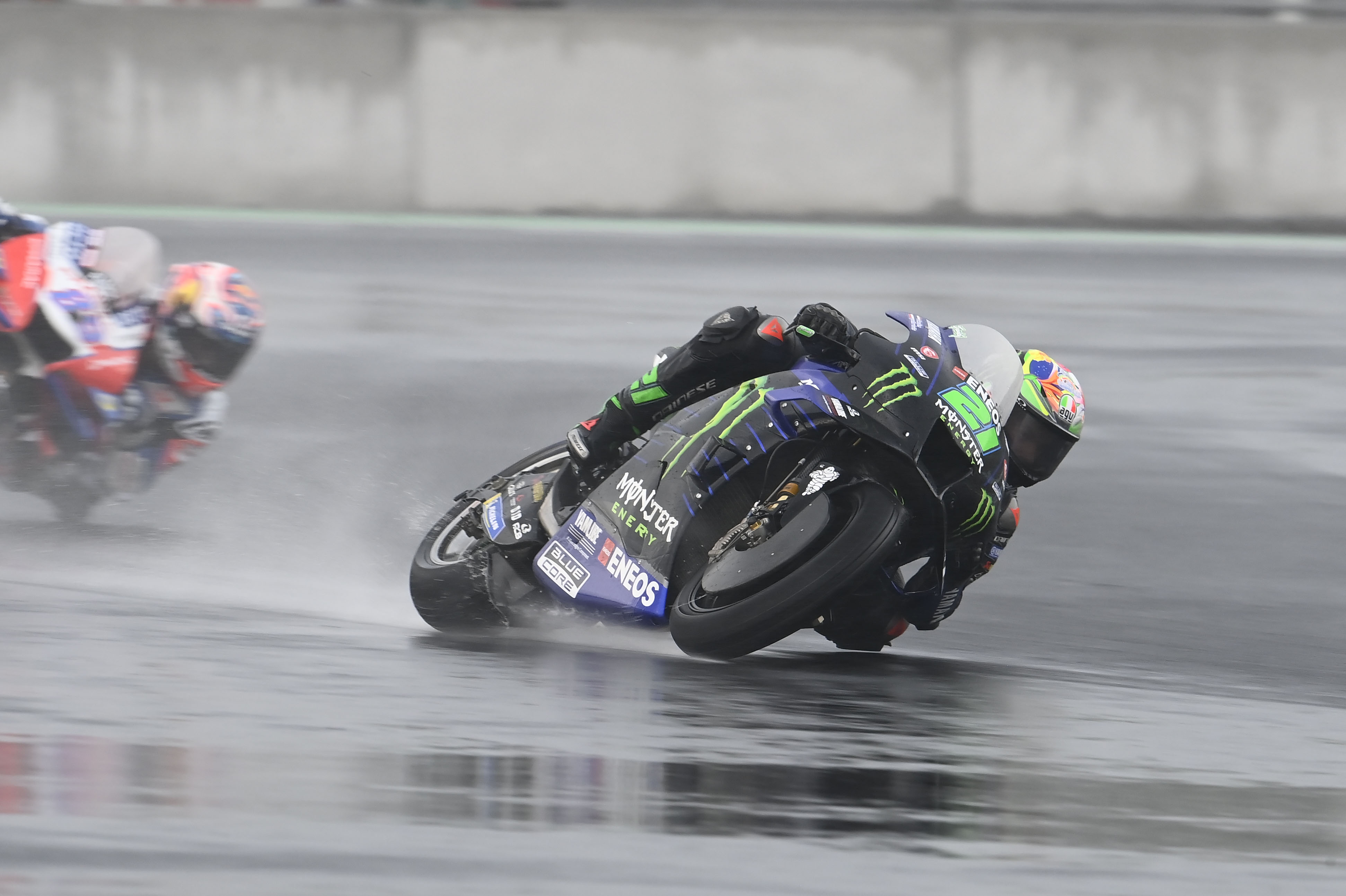 There was definitely real potential in Sunday's race for Franco Morbidelli to have a good result, based on how good both he and his fellow Yamahas looked.
But the real damage for his chances was done on Saturday, when a crash in Q2 sent him to the back of the pack.
He salvaged something with seventh, but a few rows further forward without the mistake and it could have been very different.
Aleix Espargaro – 6.5
Started: 10th Finished: 9th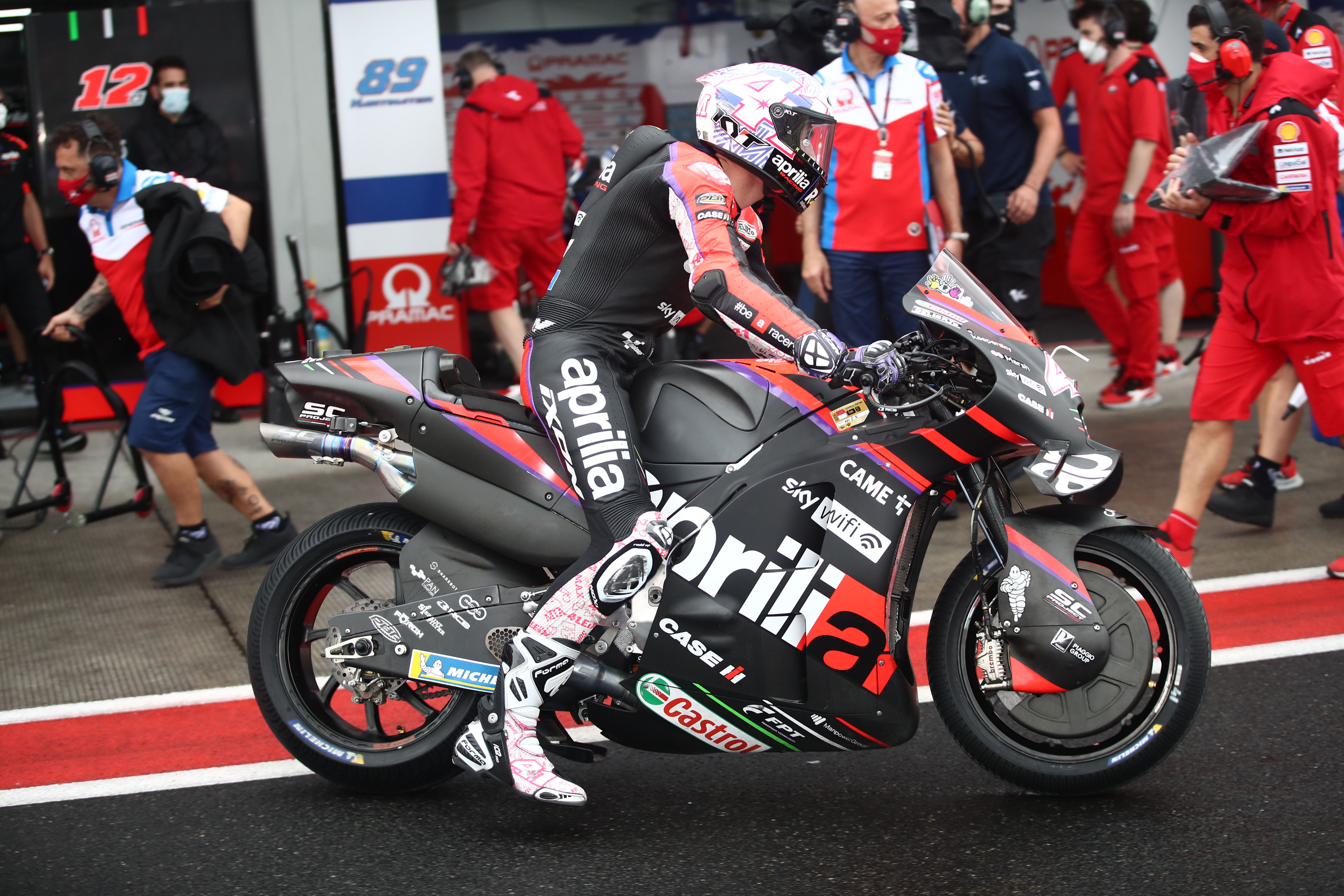 A few years ago, any top 10 position for Espargaro's Aprilia was no disappointment.
But it's not just the improvements of the past few months that make ninth a little 'meh' for him. It's because if there's one thing that test rider-turned-racer Lorenzo Savadori demonstrated last year, it's that the RS-GP is an exceptional rain bike.
Espargaro isn't the strongest rider in those conditions, though, and it's reflected in his result.
Jack Miller – 6
Started: 9th Finished: 4th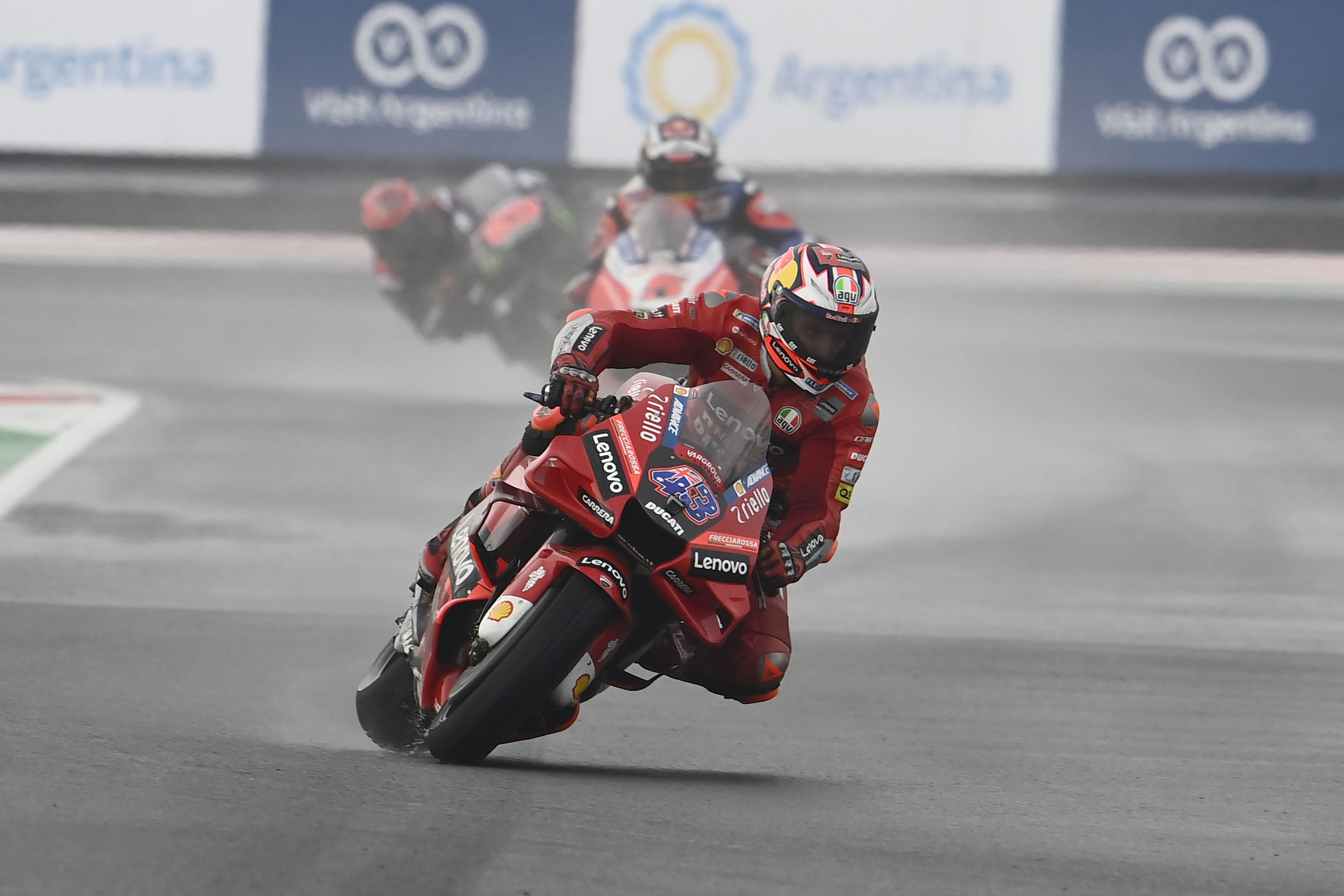 When the rain started on Sunday, everyone's favourite for race victory was immediately Miller.
Very much the championship's number one wet conditions specialist now following the departure of Danilo Petrucci, it looked like his race to lose – but that's exactly what he managed to do.
He never looked as fast as those around him despite a lightning start. Fourth would have been considered a good result in the dry for the Australian – but in his favoured conditions, it's a big disappointment.
Enea Bastianini – 5
Started: 5th Finished: 11th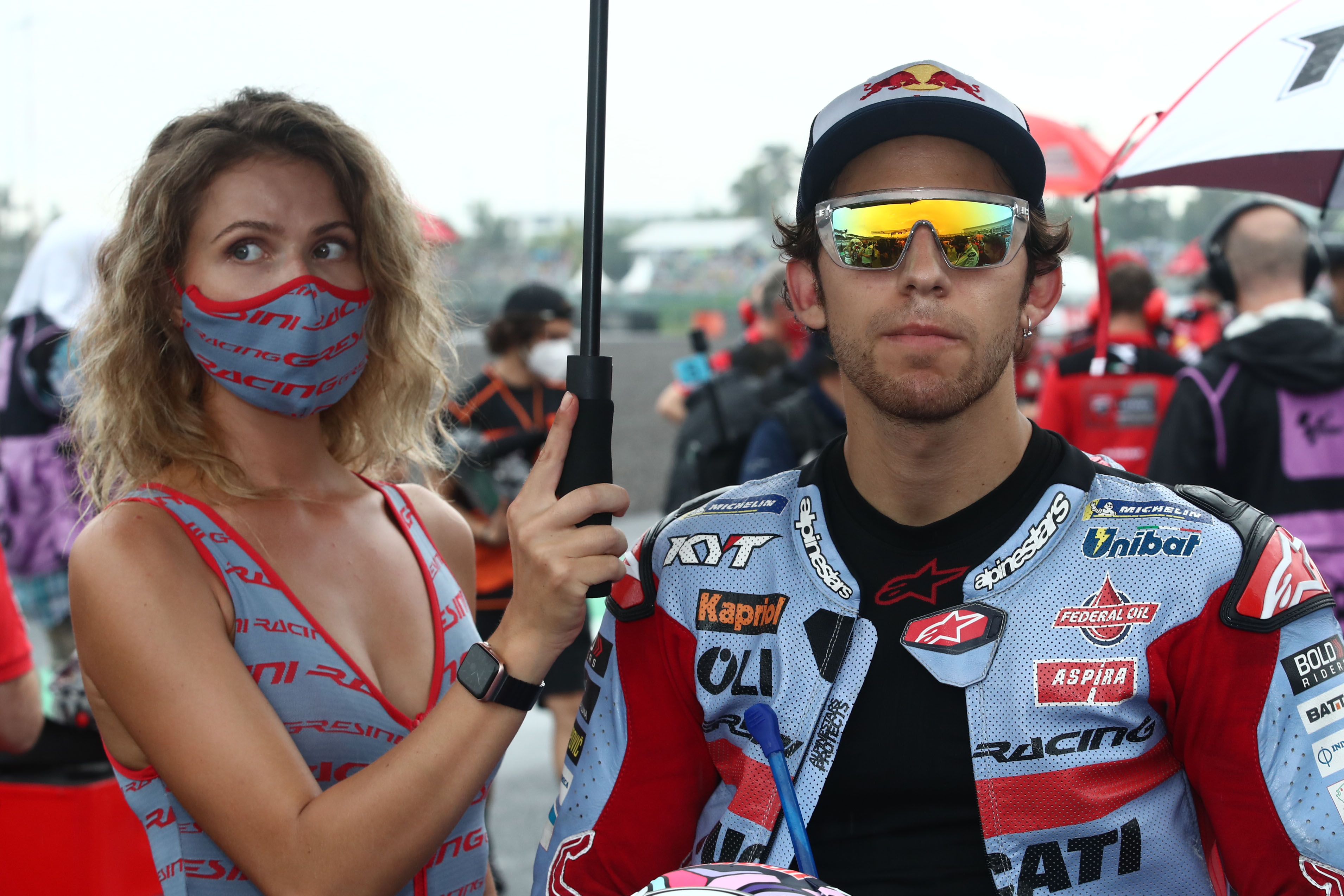 It's worth remembering that despite now being a MotoGP race winner, Enea Bastianini isn't exactly hugely familiar with Michelin's amazing wet tyres – something that showed on Sunday based on how long it took him to find his pace on them.
Impressive at the end with a late surge forward, he nonetheless failed to finish ahead of the likes of rookie Darryn Binder, which definitely takes some of the gloss out of any salvage job he accomplished.
Brad Binder – 5
Started: 4th Finished: 8th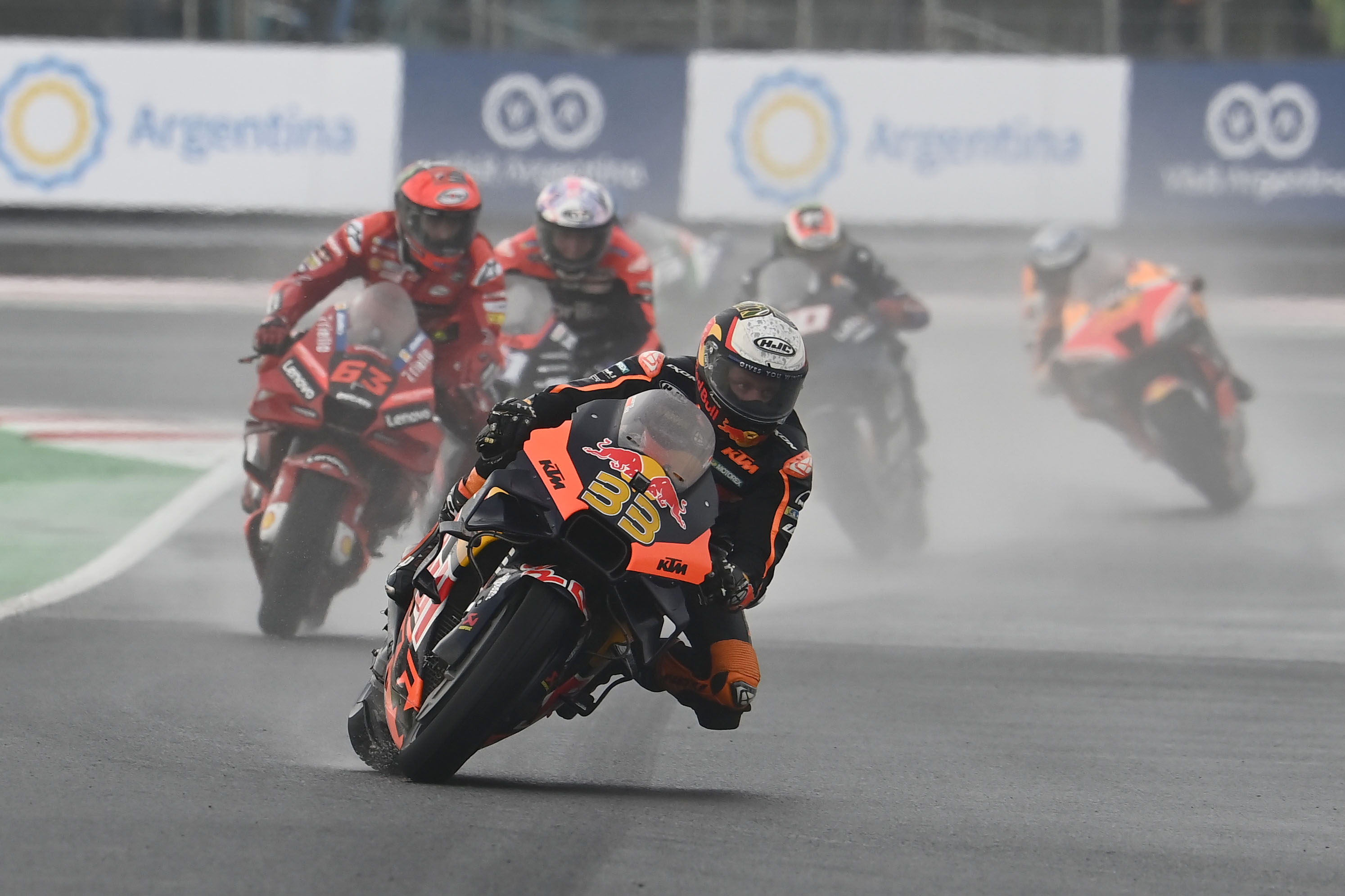 Given how used we are to seeing Brad Binder go forwards from a bad qualifying position, it was perhaps something of a shock to instead see the KTM racer fail to capitalise on a great starting spot.
We know he's something of a rain master after his performances in Austria last year, so while he salvaged something with an aggressive last lap, eighth still isn't an amazing result considering his team-mate won the race.
Raul Fernandez – 5
Started: 21st Finished: 17th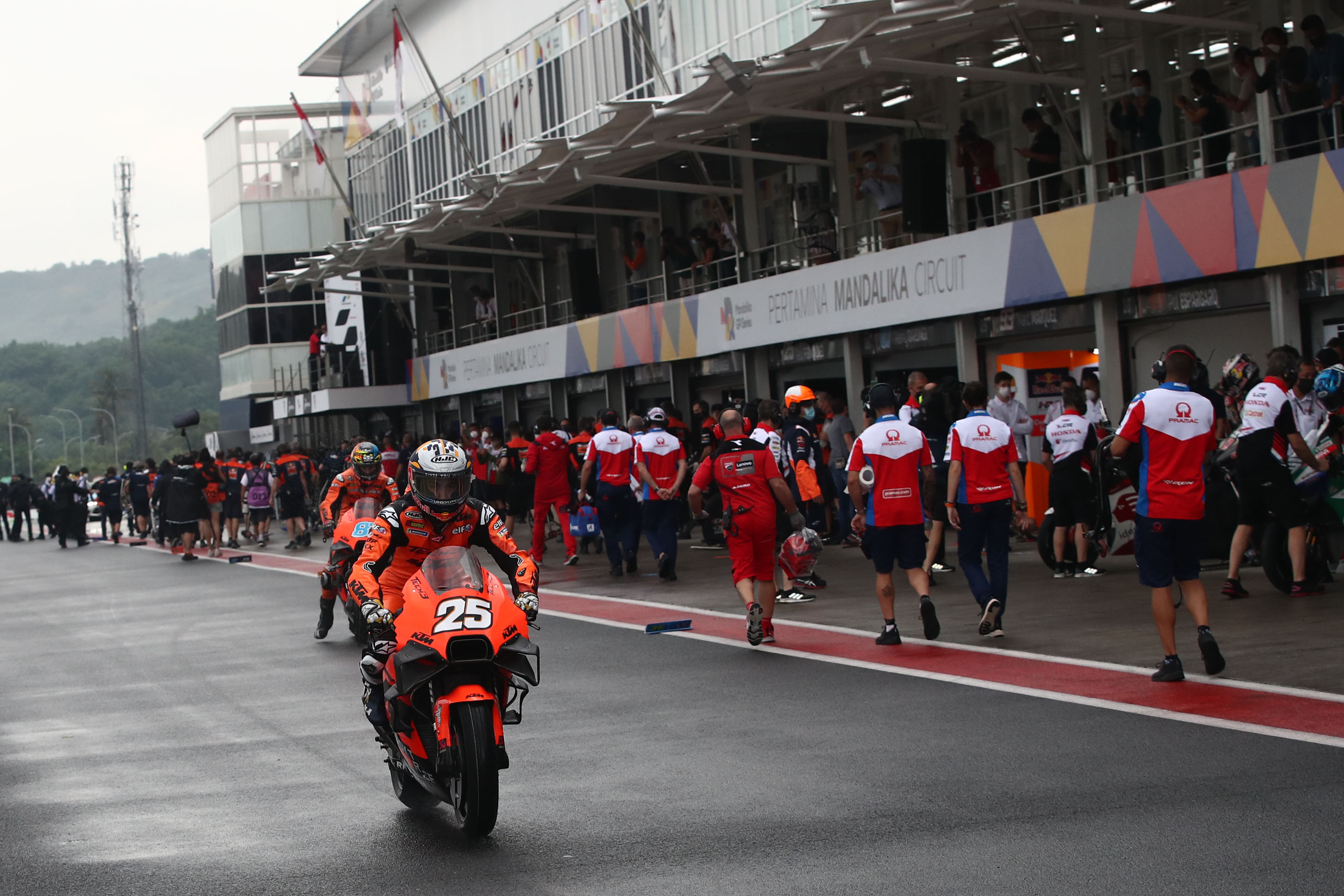 The best of the rest of the rookies, on a day when no one expected too much of any of them thanks to a relative lack of experience with wet conditions.
Yet Fernandez did seem to get to grips with it better than most of the others in that position, especially relative to his more experienced team-mate Remy Gardner's performance. Fernandez insisted afterwards that it was his first wet race in nearly a decade!
Andrea Dovizioso – 5
Started: 17th Finished: DNF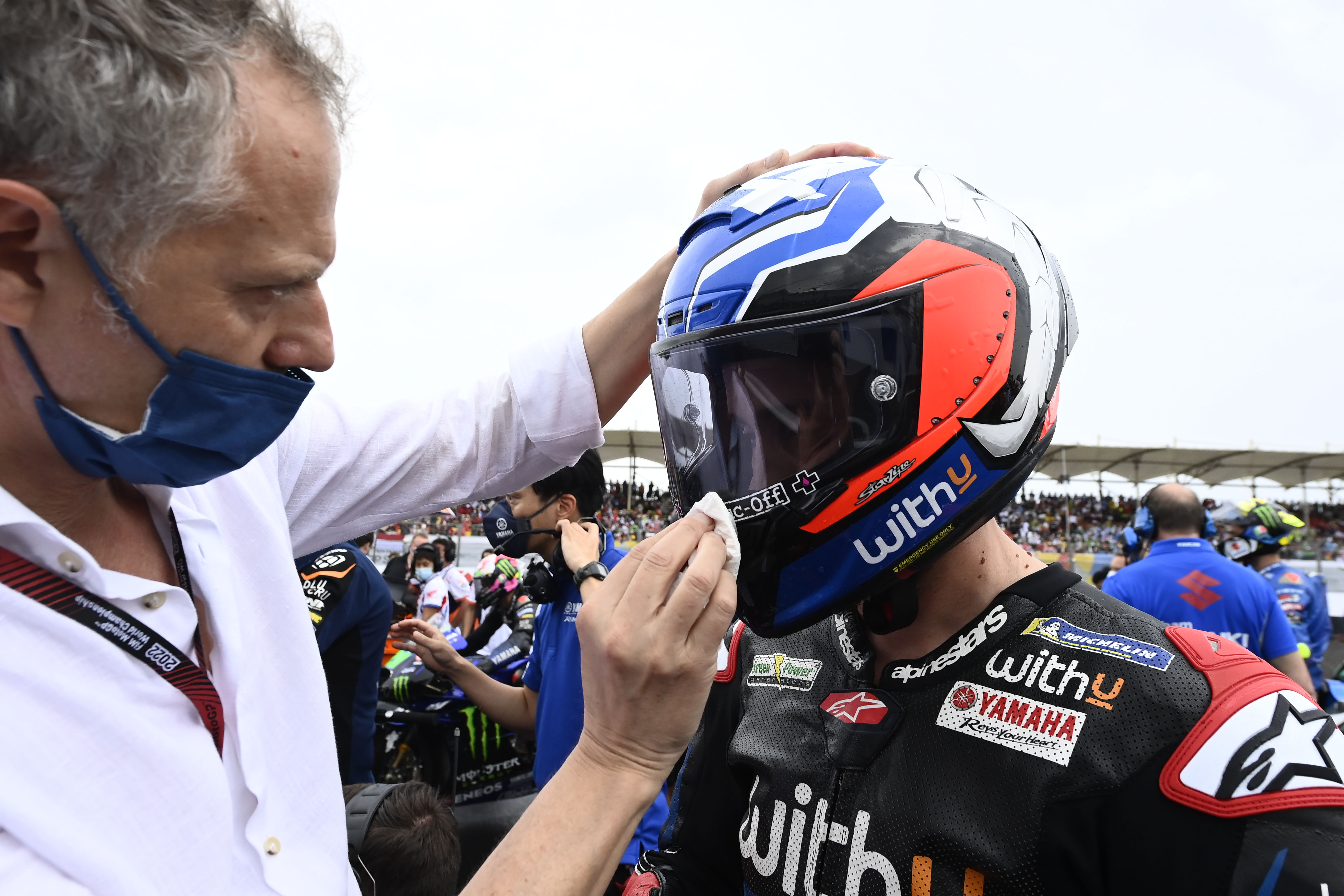 Due to a mechanical problem early on in the race, it's hard to gauge Andrea Dovizioso's performance too much.
Obviously struggling compared to the other factory-spec Yamahas in qualifying, his grid position means he was never going to be a frontrunner, but maybe his first top 10 in a while could have been there for him.
Fabio Di Giannantonio – 5
Started: 11th Finished: 18th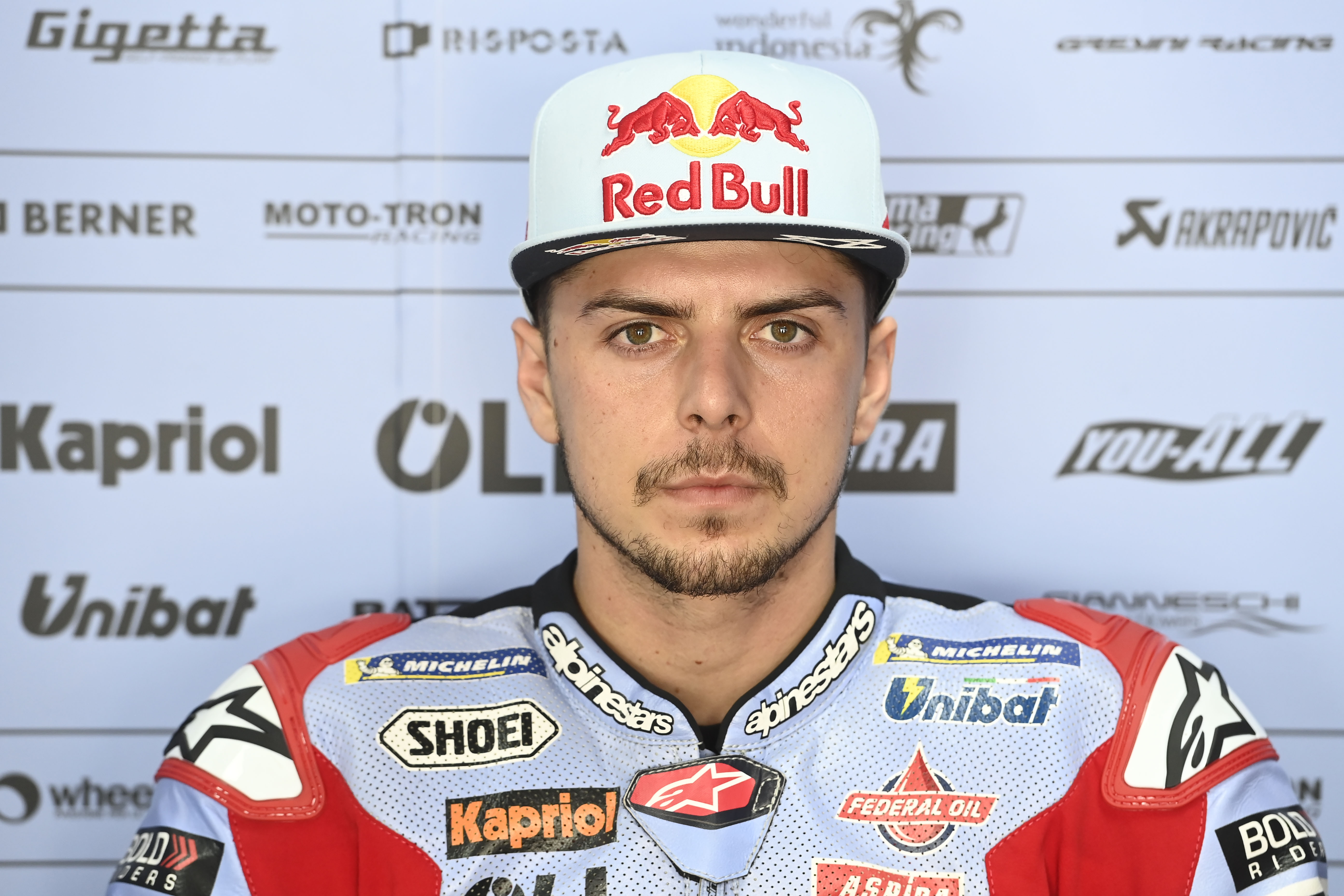 Another decent rookie performance that didn't do much more or less than expected, maybe there could have been a bit more expected from Di Giannantonio given a very strong qualifying performance. But, with no time on wets even this weekend, it's not a huge disappointment for the newcomer.
Marco Bezzecchi – 4.5
Started: 14th Finished: 20th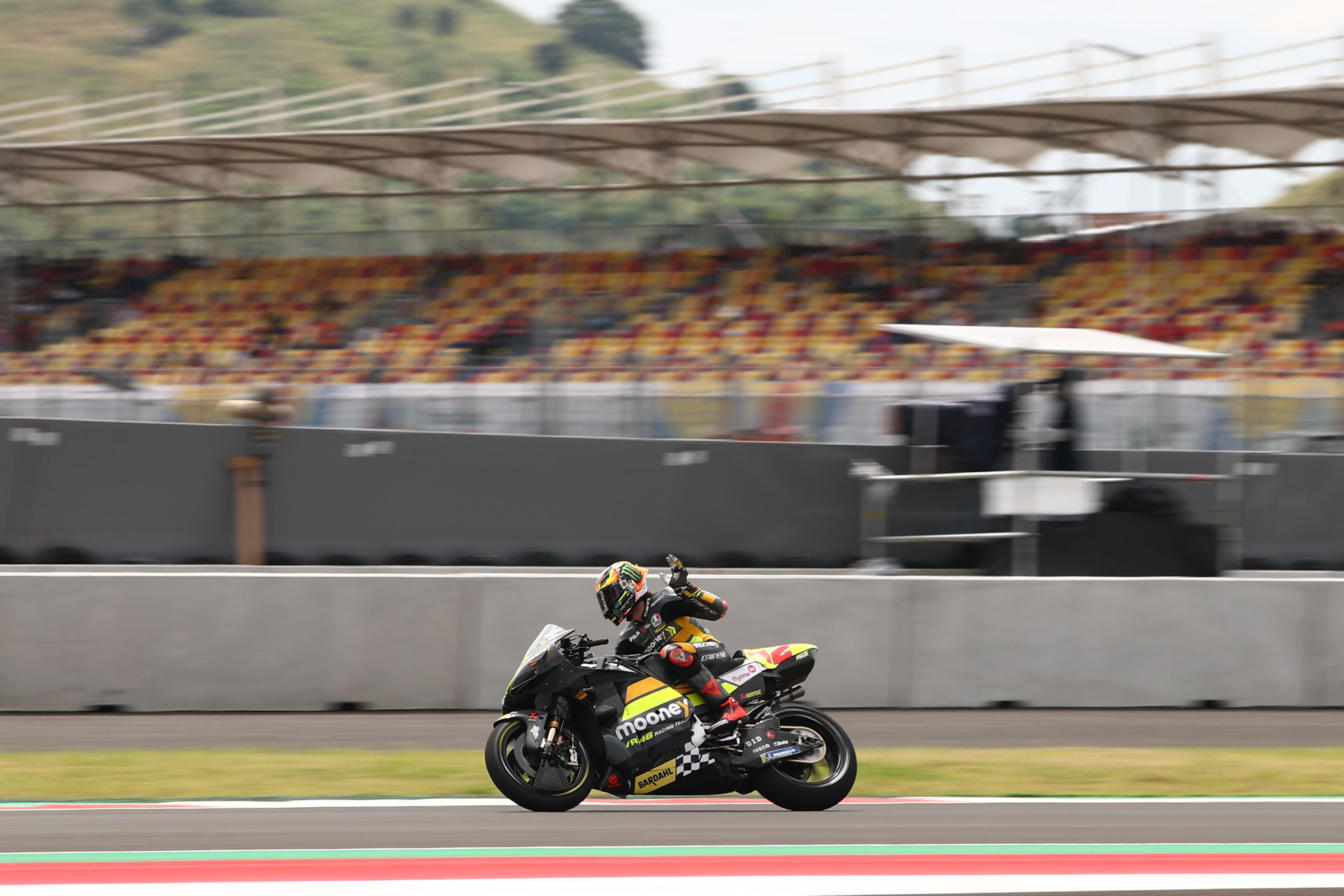 Much like his fellow rookies, Bezzecchi's prime mission for the race had to be to complete it and to learn the ropes on Michelin's incredible wet tyres and to see the finish line – and while he didn't do anything spectacular and was mid pack in the rookie battle, he did everything expected of him.
Jorge Martin – 4
Started: 2nd Finished: DNF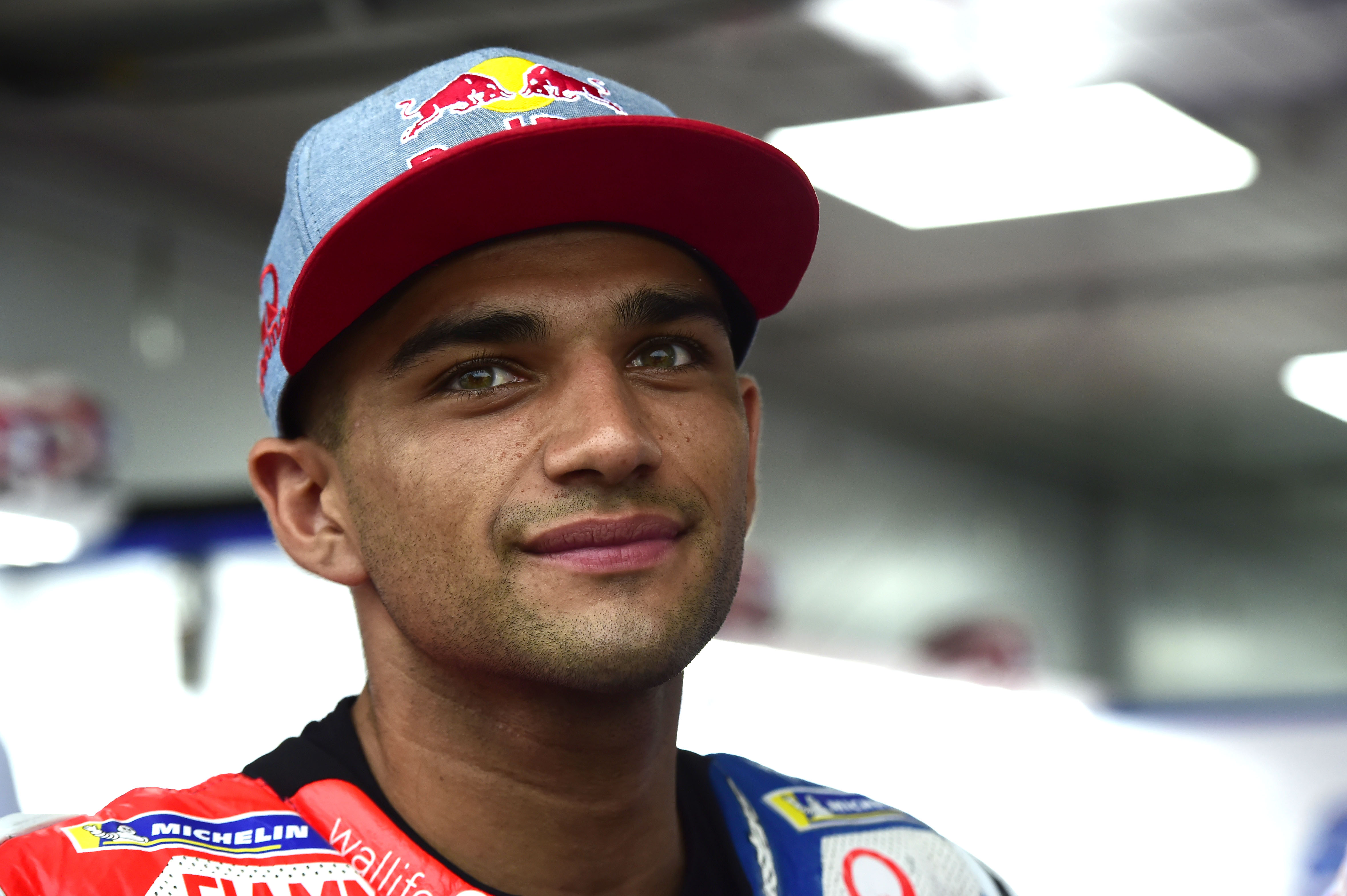 It definitely looks like Ducati's 2022 bike, despite other well-discussed issues in the dry, might have revealed another issue on Sunday: the loss of its previously exceptional wet performance.
Nonetheless, though, that's not what went wrong for Jorge Martin, with a bit of a rookie error aquaplaning intoTurn 1 meaning it's now two DNFs from two races in 2022. You've got to think it could have been avoided, but it's also worth remembering how little wet experience he has too.
Alex Marquez – 3.5
Started: 19th Finished: 13th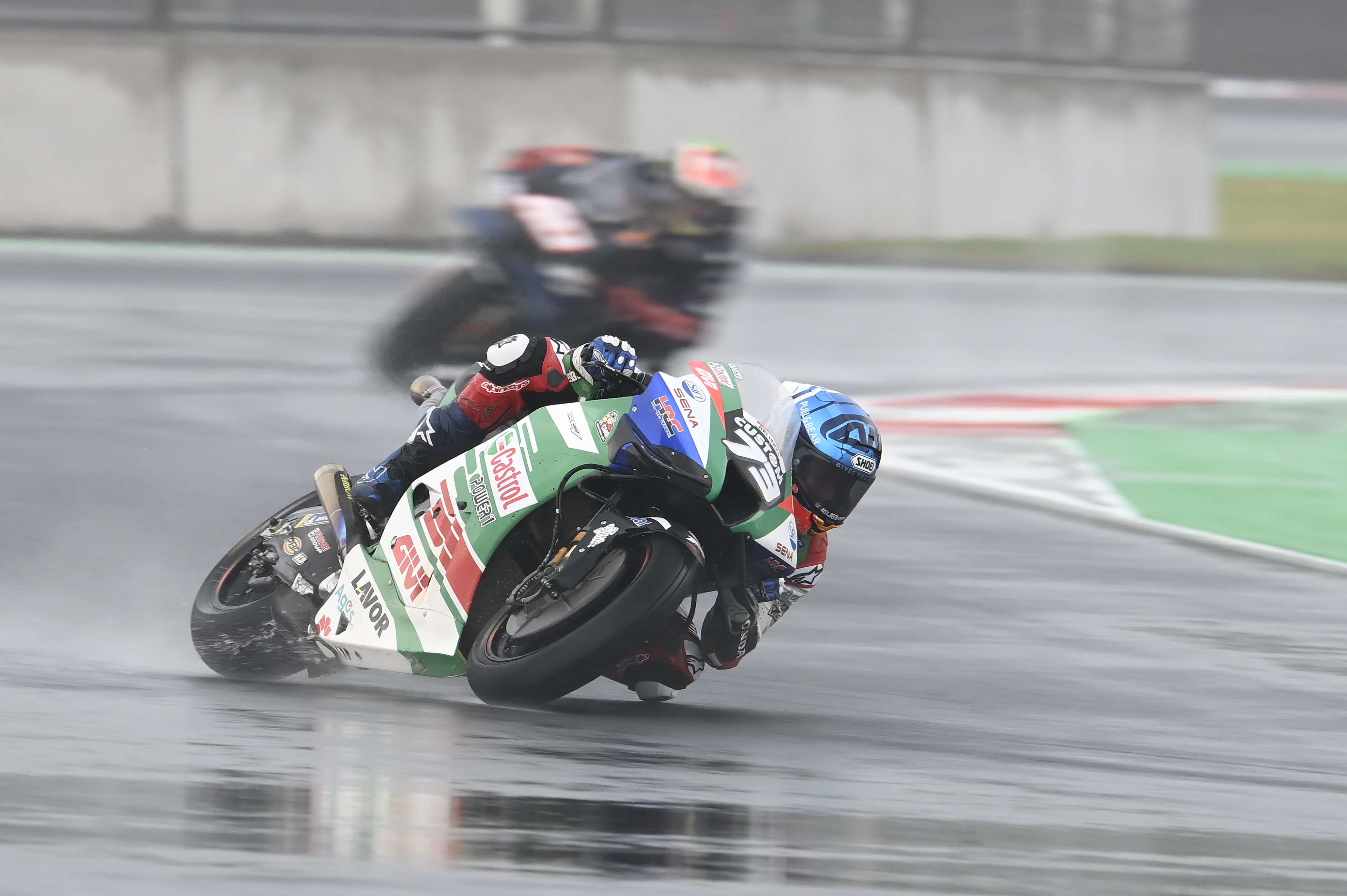 Definitely not the worst Honda performance of the day, even if it wasn't exactly an amazing race, it's a little hard to assess the younger Marquez's weekend given how tough a weekend the whole Honda line-up had.
But, finishing and doing so just behind the factory bike of Pol Espargaro is worth something for him, especially considering team-mate Nakagami's weekend.
Remy Gardner – 3.5
Started: 22nd Finished: 21st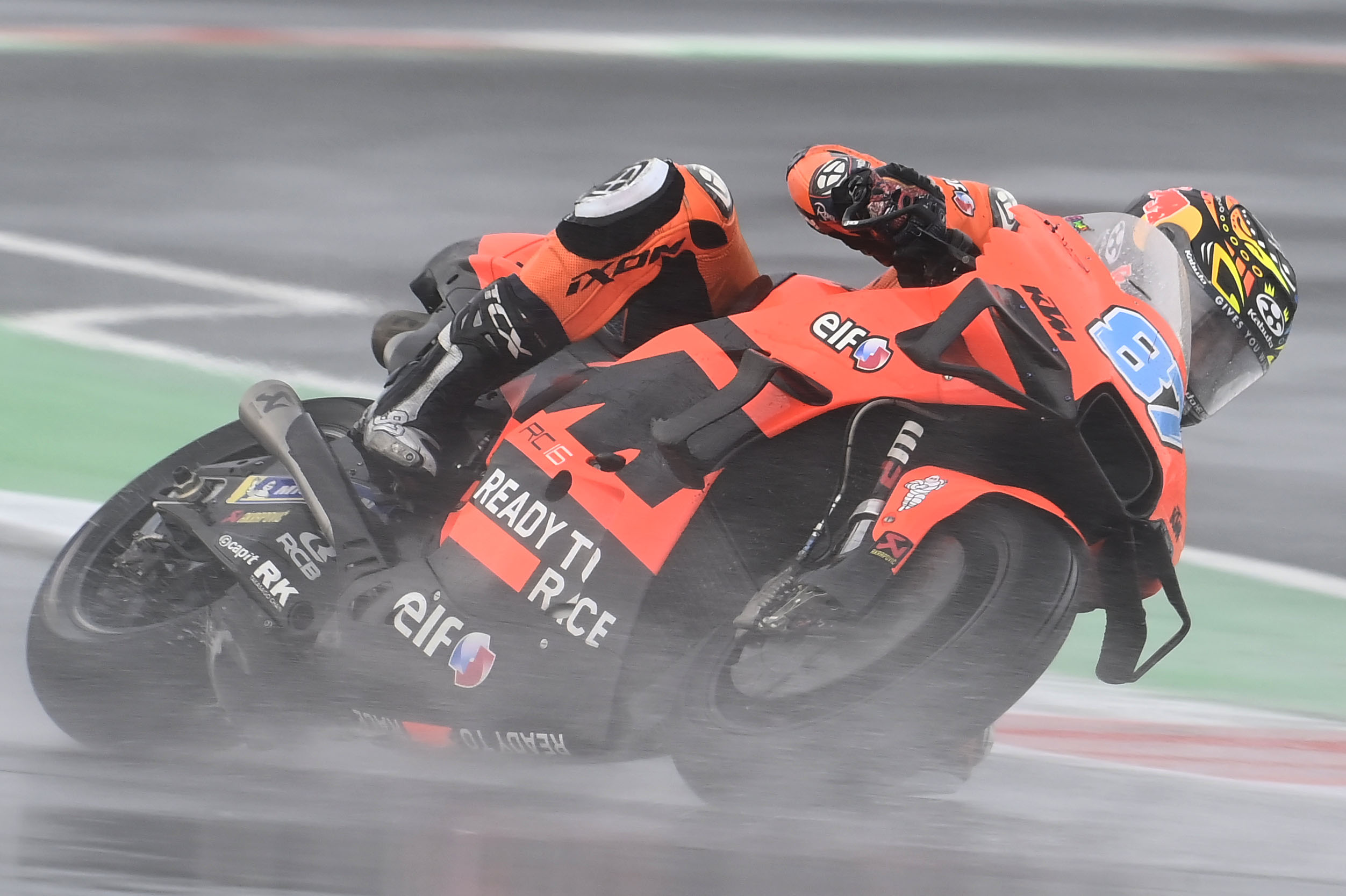 Another rookie with limited wet weather experience, the only thing that significantly degrades Gardner's score is that out of all the 2022 rookies, the KTM rider is arguably the most experienced in tricky conditions and low grip situations thanks to a healthy Australian upbringing on flat track circuits.
Coming last not just in the race but in the rookie battle isn't exactly a result he would have expected.
Pol Espargaro – 3
Started: 16th Finished: 12th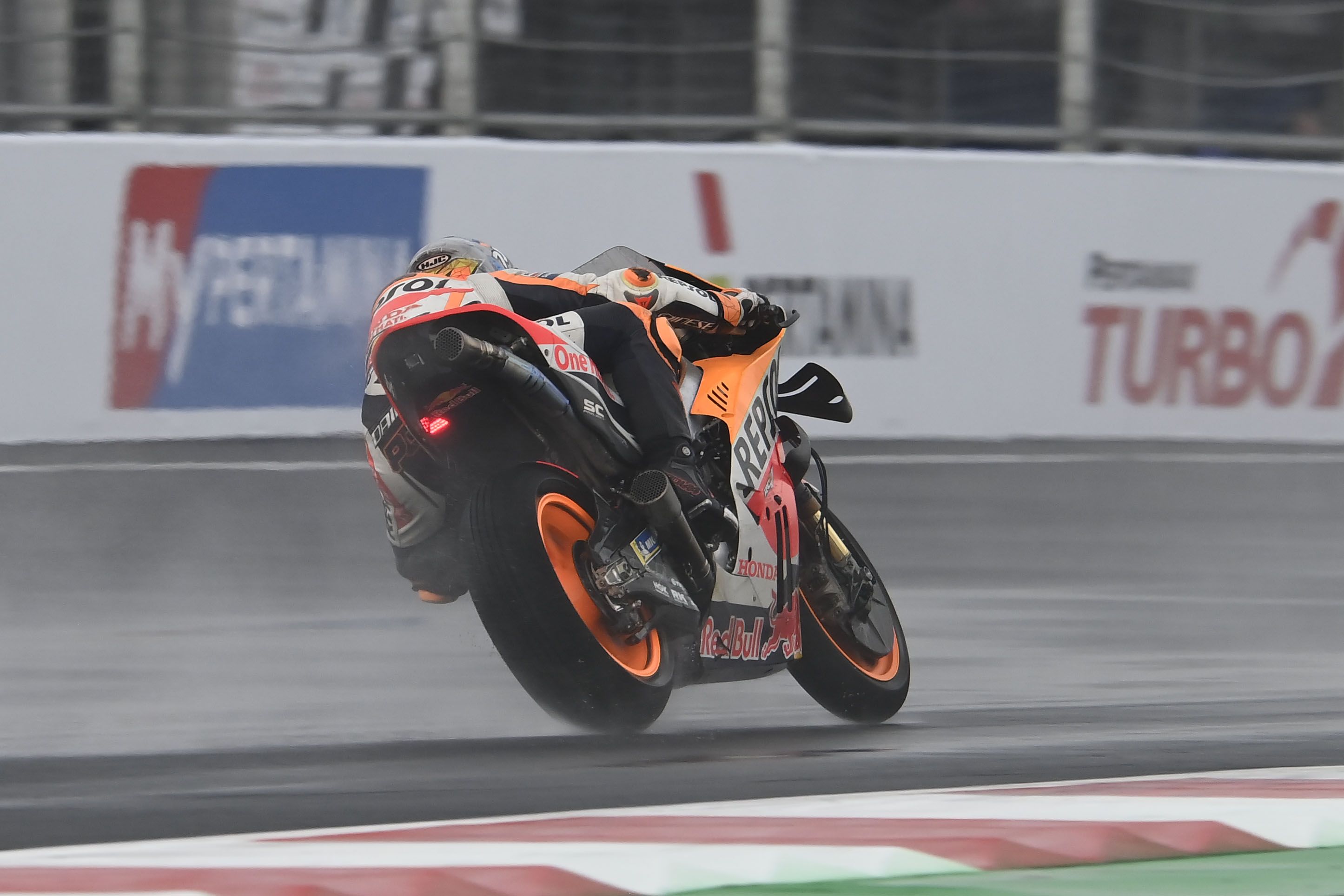 Obviously there were Honda problems this weekend, but those problems were all in dry conditions – and everyone else who had similar issues fixed them in wet conditions.
Yet Pol Espargaro was still left frustrated with a disappointing 12th, mainly, it seems, thanks to not being brave enough in the early stages of the race. Boxed in and unable to see, there wasn't much he could do – but whatever the cause, the end result is still not what he wanted.
Luca Marini – 2.5
Started: 13th Finished: 14th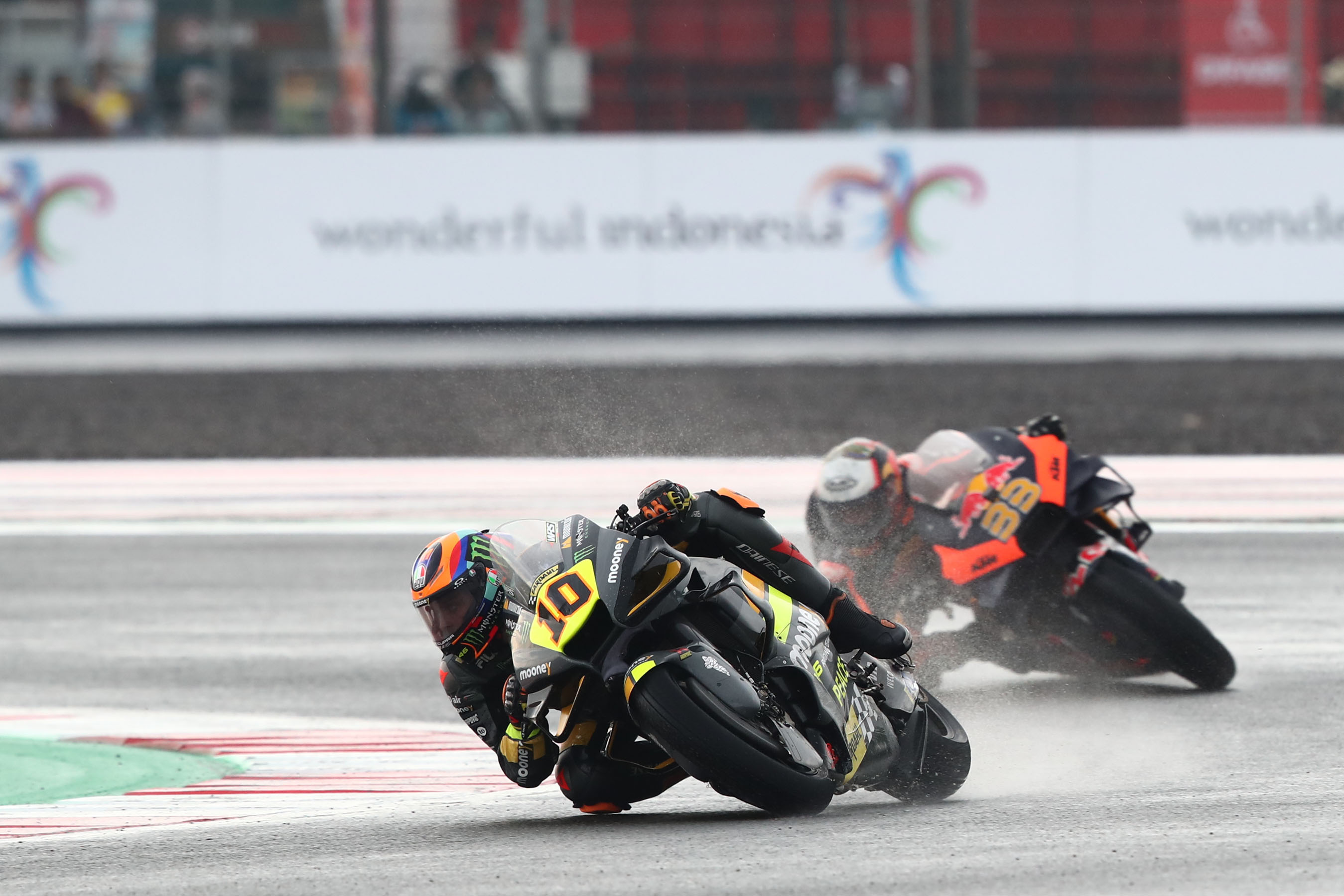 Ducati definitely didn't have the wet race it expected, and, like the rest of the class of 2021 rookies, Marini isn't the most experienced wet racer on the grid.
Yet you'd still expect him to be closer to the front of the grid than the back, and the performances of some of the actual rookies this weekend (in both the wet race and dry qualifying) doesn't make him look particularly good.
Maverick Vinales – 2
Started: 20th Finished: 16th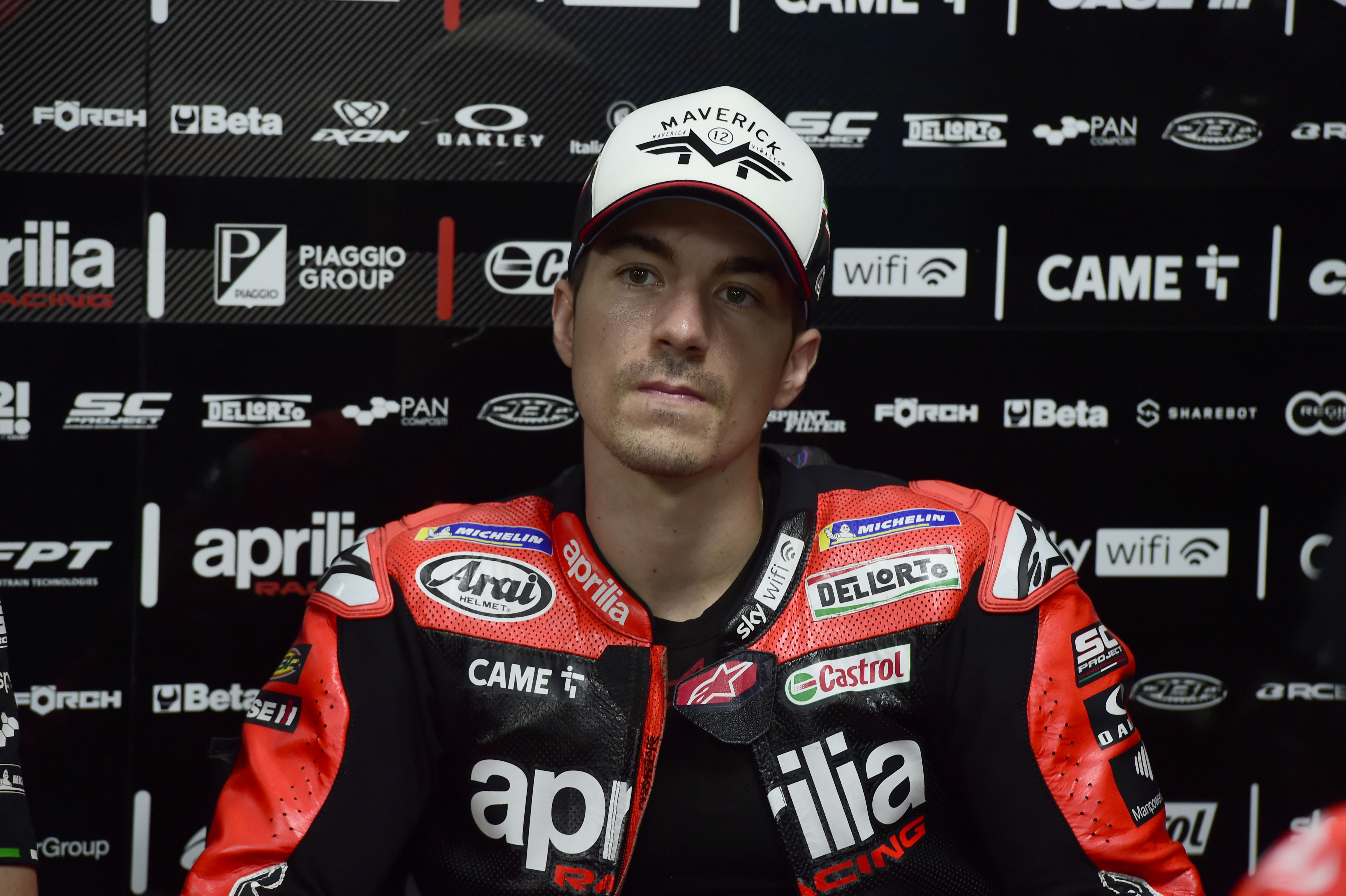 Given how strong Maverick Vinales was in testing at Mandalika, it's very hard not to think that, rather unfortunately, the pre-season form we saw from him was the bad old Vinales testing pace, something he was completely unable to convert into race pace at Yamaha either.
A poor result as the culmination of a poor weekend.
Pecco Bagnaia – 1
Started: 6th Finished: 15th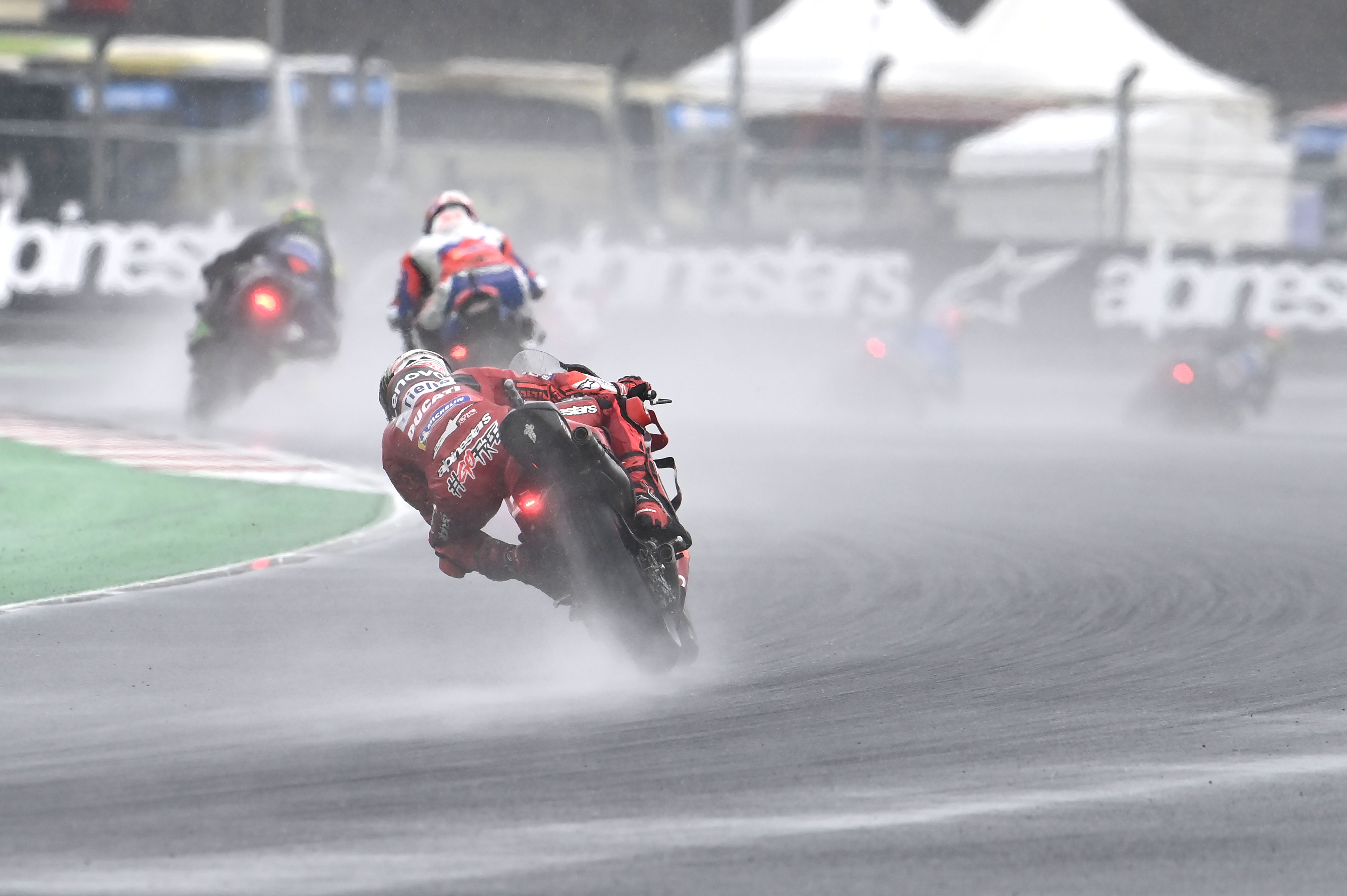 Never really looking comfortable in the race, the real damage to Pecco Bagnaia's race was done with his own version of the same error as Jorge Martin, aquaplaning at T1 after missing the warning signs.
While he stayed on and Martin didn't, it's still a disappointing end for someone of his experience – and one point from two races is not the start to the year anyone expected for the 2021 championship runner-up.
Taka Nakagami – 1
Started: 24th Finished: 19th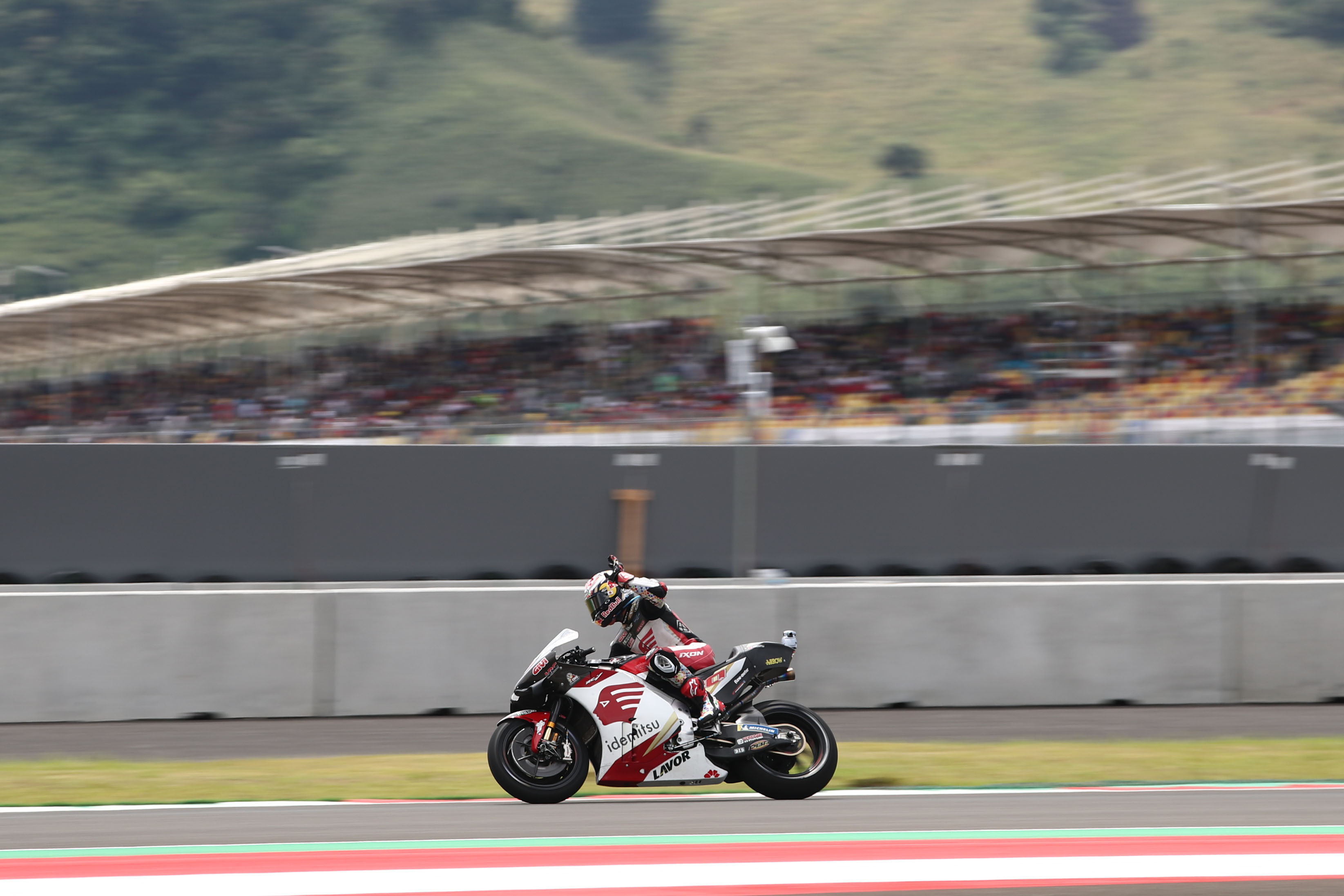 Given the performances of the other Hondas in Sunday's race, it's perhaps difficult to assess too much how much of Nakagami's result was of his own making – but the harsh reality for him is that of he continues to scrape home so far off the pace, the time is looming when Honda decide that someone else deserves the chance to ride his bike more than he does.