This weekend's Indian Grand Prix will be cut short by three laps following an agreement between riders, teams, organisers and tyre suppliers, with the extreme weather conditions at the Buddh International Circuit taking their toll on everyone thanks to unexpectedly high temperature and humidity has left the racers in particular struggling physically.
Unexpectedly even more draining than other high-temperature races like Malaysia, Indonesia and Thailand thanks in particular to the humidity, it means that this weekend's four races across the three classes will be cut short by a number of laps to help riders manage the conditions and their physical exertion.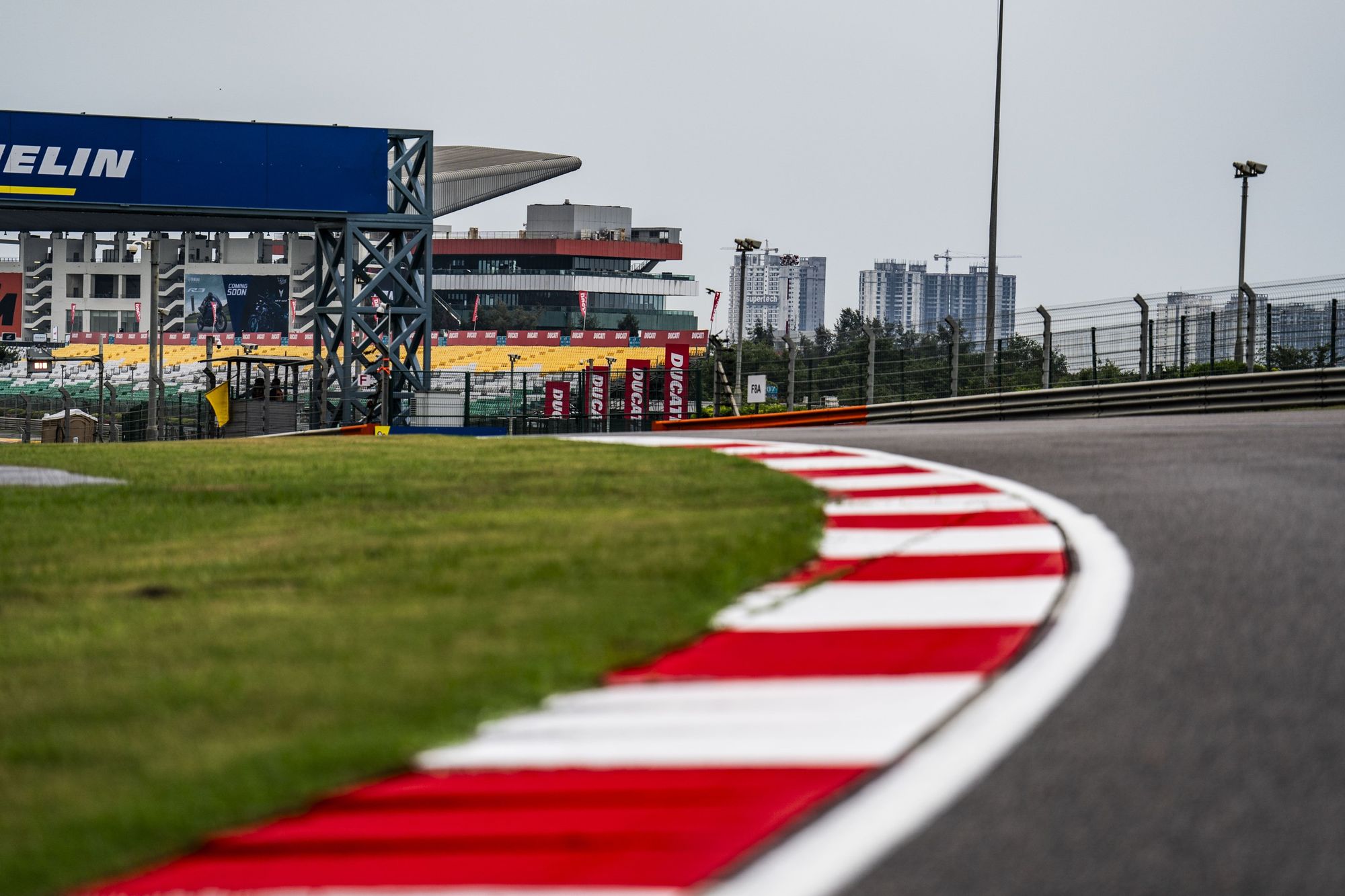 "The inaugural IndianOil Grand Prix of India is now well underway," said series organiser Dorna in a statement, "and has already set the scene for some incredible competition this weekend, with just 0.008s deciding the fastest rider on Friday.
"Now, after gaining a first full day of experience in the hot and humid conditions – both of which are forecast to continue – riders have asked for race distances to be adjusted.
"Following their feedback and that of official tyre suppliers, one lap will therefore be taken off the Tissot Sprint, Moto2 and Moto3 races, and the MotoGP Grand Prix race will be shortened by three laps."
The new distances will be as follows:
Saturday's MotoGP sprint will be cut from 12 laps to 11 laps
the Moto3 race from 17 laps to 16 laps
the Moto2 race from 19 laps to 18 laps
Sunday's MotoGP race from 24 laps to 21 laps
That'll come as welcome news to a number of the MotoGP grid who were struggling with the conditions during Friday's two extended-length 70-minute sessions on the Buddh circuit, with RNF Aprilia rider Raul Fernandez among those concerned about how much hotter it would be during a pack race.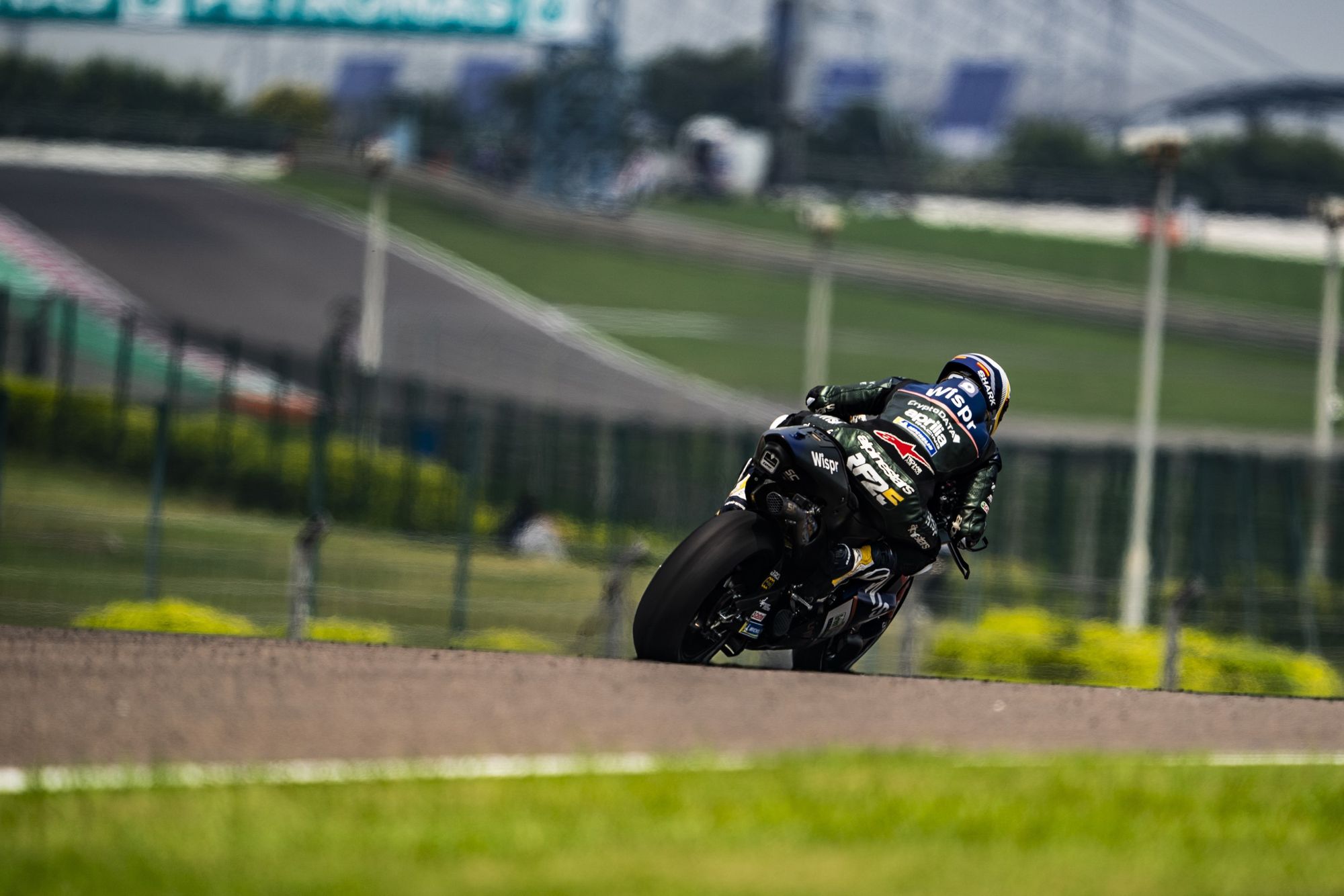 "It's horrible. Sorry, but it's horrible," he joked to Indian journalists at his media debrief. "You cannot imagine on the bike. And... I cannot imagine when we have to do the race with 20 riders. Will be difficult to manage, eh? Will be difficult. But anyway, I think we are very professional and we have to not think of that and try to do our maximum."
"You feel your throat burning on the back straight," added Ducati's reigning world champion Pecco Bagnaia. "Your throat is burning, your legs are burning - and our bike is normally good for that [in terms of producing heat]."
"The conditions, I don't know for the rest of the riders, but for us, it's over the limit," admitted Aleix Espargaro. "The heat that the bike produces is crazy. We couldn't really breathe after eight or nine laps so tomorrow I don't know how we'll do to finish the race, [and] I don't want to think about Sunday!"
While the decision might have been taken in consultation with control tyre manufacturer Michelin, its two-wheel motorsport boss Piero Taramasso told The Race that it wasn't a suggestion made on tyre safety grounds but rather one that Michelin simply agreed with given what it had seen.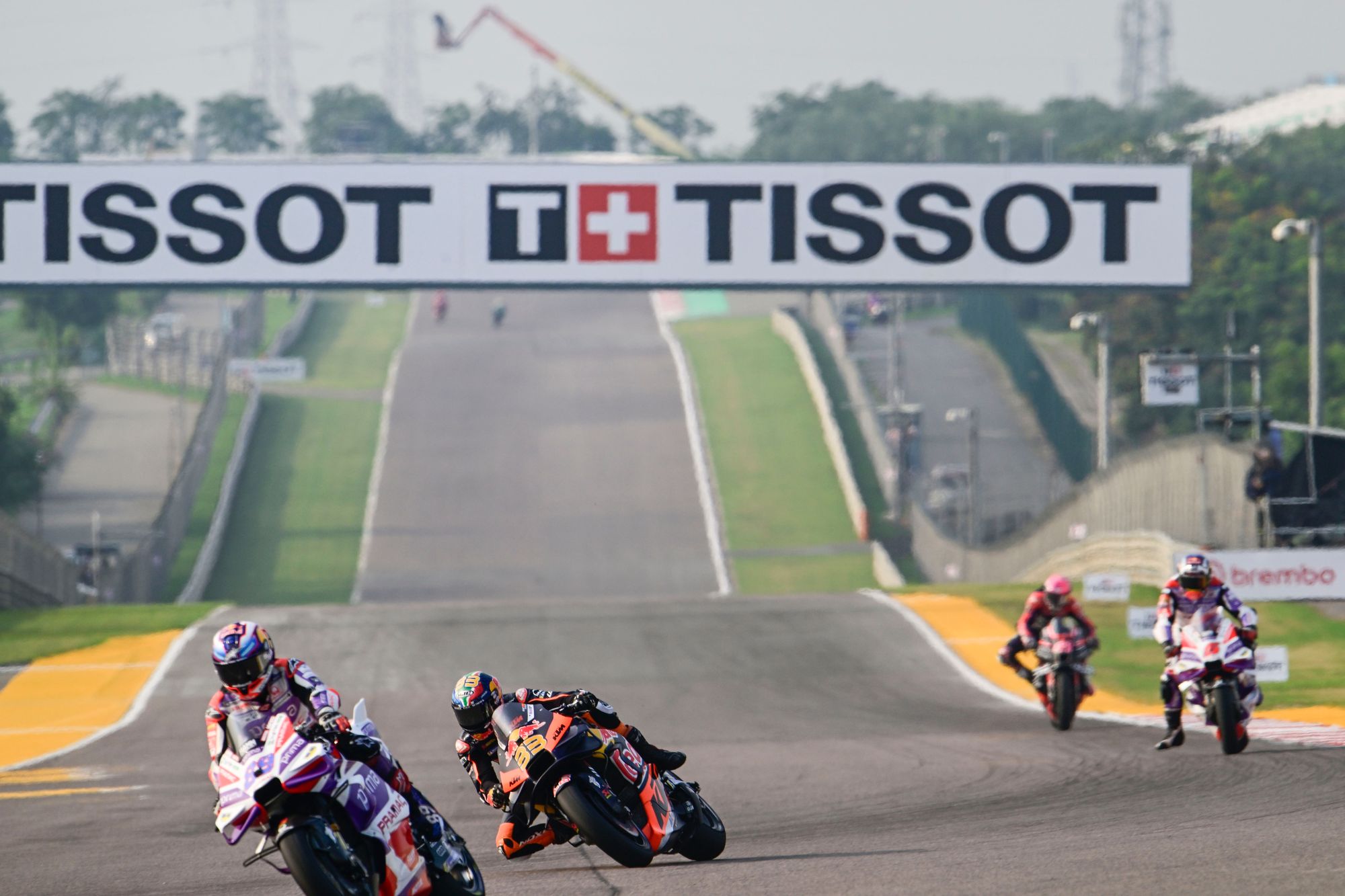 Bringing its special high-temperature rear construction tyre normally reserved for tracks like Thailand's Buriram and the Red Bull Ring in Austria, there's been no concerns about tyre safety so far from riders, even if Michelin nonetheless supports the decision to shorten the races.
"Yesterday the track was green," Taramasso said, "and the performance was good but because it's a new track and we had no tests at all, they asked what was our position. We saw all the riders very tired when they came in - we spoke with them and sometimes they didn't want to talk because they were so hot, because it was so hard for them physically.
"They asked our position and we said that for us, it wasn't a big problem because the tyres were working well, the performance was there. Temperature wise, we had no alerts, and we were expecting more because of the configuration. But it was under control.
"Tyre consumption was high, because here, in Asian tracks, because of the high temperatures you always have a lot of spinning at every track. Thailand, Mandalika, the consumption is quite high, and here was also the case, but we know that this is the way that it is and normally it improves day by day with more rubber down. Yesterday wasn't critical, but it was high.
"For us in the end, two or three laps less was a good choice for everybody."