Repsol Honda team boss Alberto Puig has offered some reassurances on the condition of eight-time world champion Marc Marquez, following this week's news that the concussion suffered by the Spaniard while training ahead of last weekend's Portuguese Grand Prix has ruled him out of not only the Valencia finale but also the key post-season Jerez test next week.
Marquez sustained a recurrence of the eye condition that derailed his 2011 Moto2 championship campaign in a crash suffered while training on an enduro bike with factory KTM racer Josep Garcia, with an uncertain timeline for his return to action initially announced.
"The examination carried out on Marc Marquez today after the accident that occurred has confirmed that the rider has diplopia and has revealed a paralysis of the fourth right nerve with involvement of the right superior oblique muscle," said ophthalmologist Dr. Sanchez Dalmau.
"A conservative treatment with periodic updates has been chosen to follow with the clinical evolution. This fourth right nerve is the one that was already injured in 2011."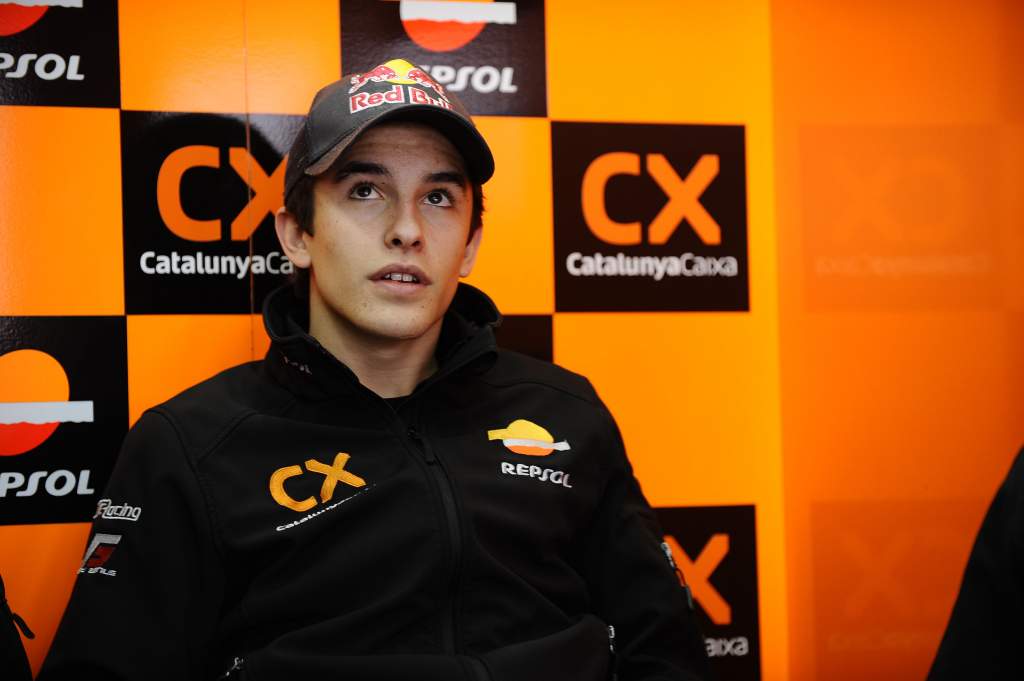 However, team boss Puig clarified that diagnosis today during MotoGP's annual end-of-season managers' press conference, admitting that the injury is a complicated one that will take careful management to see Marquez's eyesight return to normal.
"This is a very similar injury to the one he had in 2011 with the Moto2 bike in Sepang," the former grand prix winner confirmed. "Of course this is not a bone [injury], that's clear – it's something more complicated, more delicate. It's something that you have to be calm with, to see how it goes.
"On the doctor's word, it's not so easy to know how a nerve can react or how the eye will react, but the doctor was positive and of course what he mentioned the most is that we have to be patient. This is not like many times when a rider crashes [that] they put in a plate and they race the next week.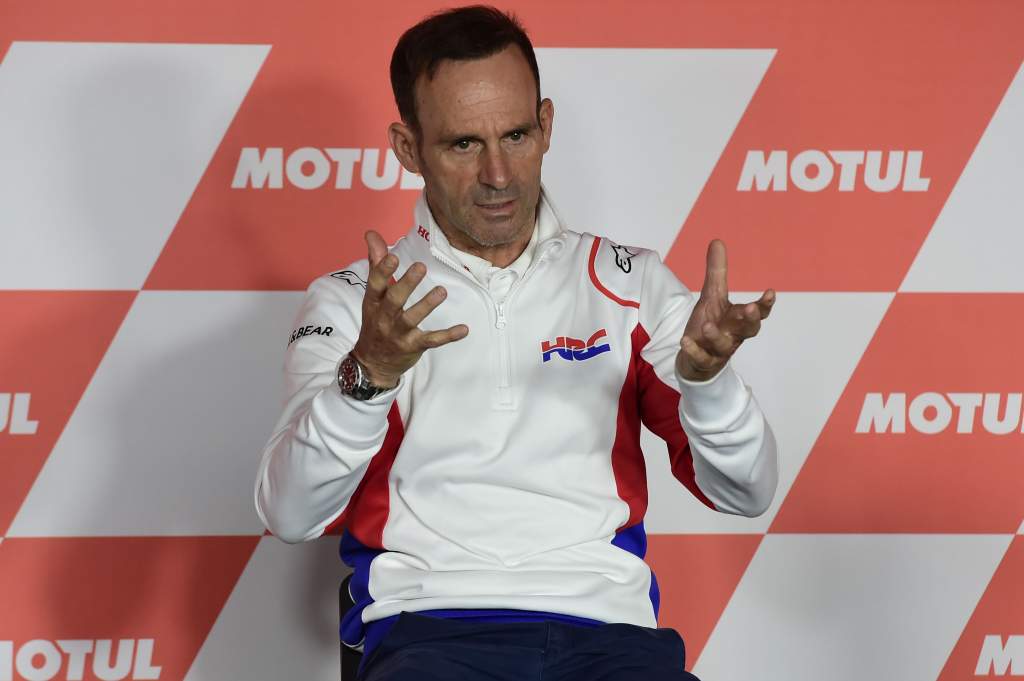 "It's more serious, and it will need more time. I'm not a doctor but I want to be confident, and I've heard what the doctor says. They sound positive, and they key point from this, the very difficult thing, is that we have to be patient. It's not much a thing in our sport, but let's wait, and be lucky and hope that he can come back to full fitness."
He also admitted that he believes Marquez is treating the injury with an abundance of caution, given both the risk of permanent damage to his eyes and the lessons learned by rushing back into action too soon last year.
"I think that sometimes life brings you to situations where you have to be patient," he explained, "because you don't have other options, and understanding that Marc is a clever guy I think he knows it is like this. Many times you try and it is not possible, because sportsmen are always trying to do things that are outside the book.
"But when you are talking about the vision, of course he will try to be patient and take attention of the situation he has right now, and have a lot of calm. If we were talking about a wrist or an arm it would be different."
The news means that Marquez will miss next week's Jerez test, one that has been highlighted as a key step for Honda in radically revising its RC213V machine into a more rider-friendly package following the disastrous 2020 season without its flagship rider.
"The test is very important for everyone," Puig said. "We had a test in Misano, and normally you try things, the engineers go back to Japan, and now what we've asked for should be tested in Jerez – so I think it is important for everyone. It's probably the last opportunity to bring a package to Sepang [the first pre-season test of 2020]."