LCR Honda rider Alex Rins will not continue with the Australian Grand Prix weekend at Phillip Island, with further pain and complications from the leg injury he sustained at Mugello five months ago ruling him out of yet another 2023 MotoGP round.
And he must now await the result of further checks to discover if his absence is going to go on even longer.
Rins crashed heavily during the sprint race at the Italian Grand Prix back in May, shattering his lower right leg in the fall.
Suffering not just two badly broken bones in the highside, he also did major nerve damage that has so far been the biggest complication of his return to MotoGP action.
He's so far tried to return to action three times, initially lapping on Friday at the Japanese Grand Prix three weeks ago before withdrawing.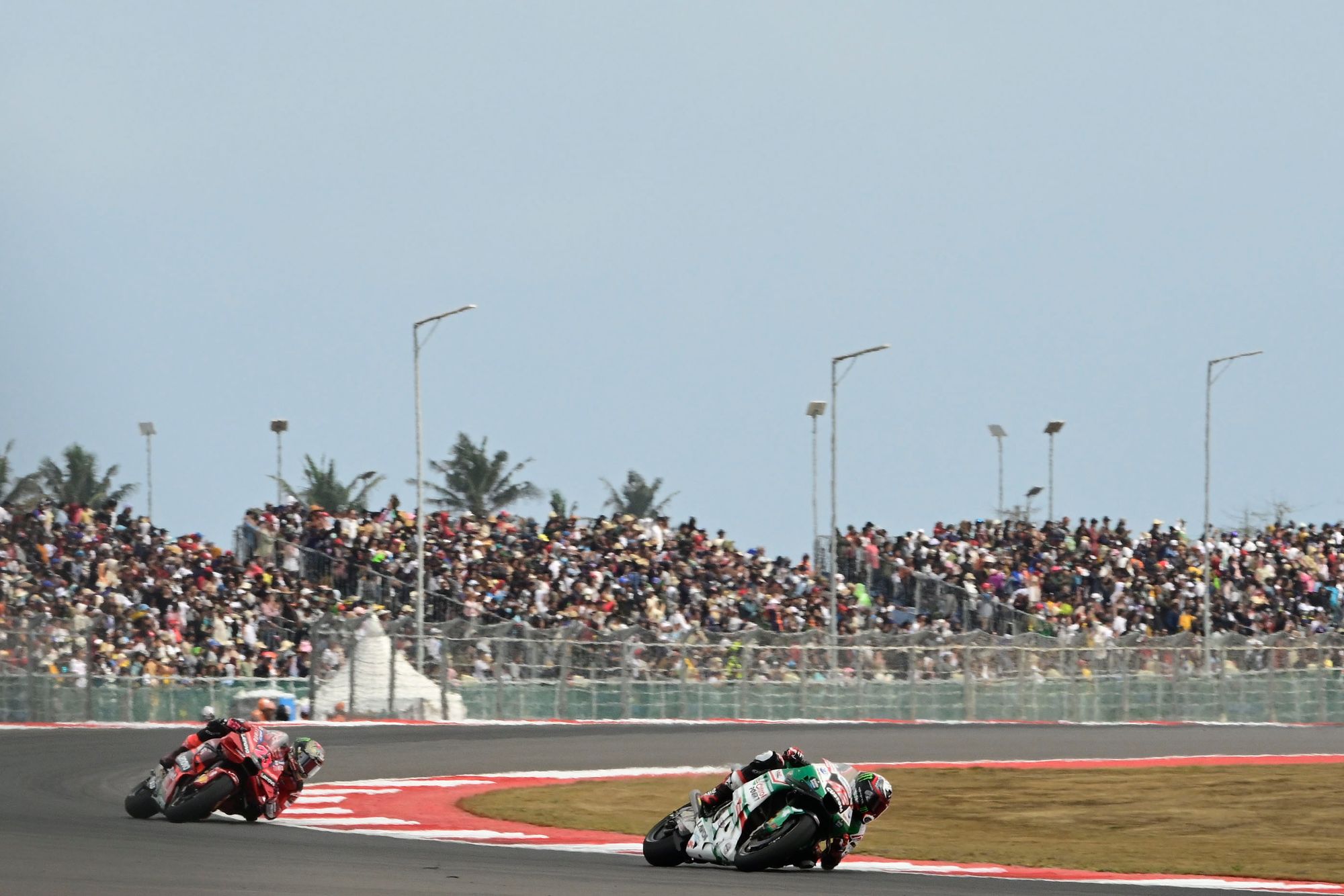 He then returned again 10 days later in Indonesia, where he was able to complete his first race since the French GP in May in an impressive ninth place.
However, with Phillip Island a more demanding circuit than Mandalika thanks to its high-speed direction changes, Rins - who won last year's Australian GP for Suzuki - admitted after the opening day of practice that he was struggling, a situation not helped by a high speed crash in FP2.
"Honestly, on the bike I'm feeling a lot of pain," he admitted afterwards.
"More pain than I expected before I arrived, maybe because there's a lot of fast changes of direction and corner 10 is braking downhill.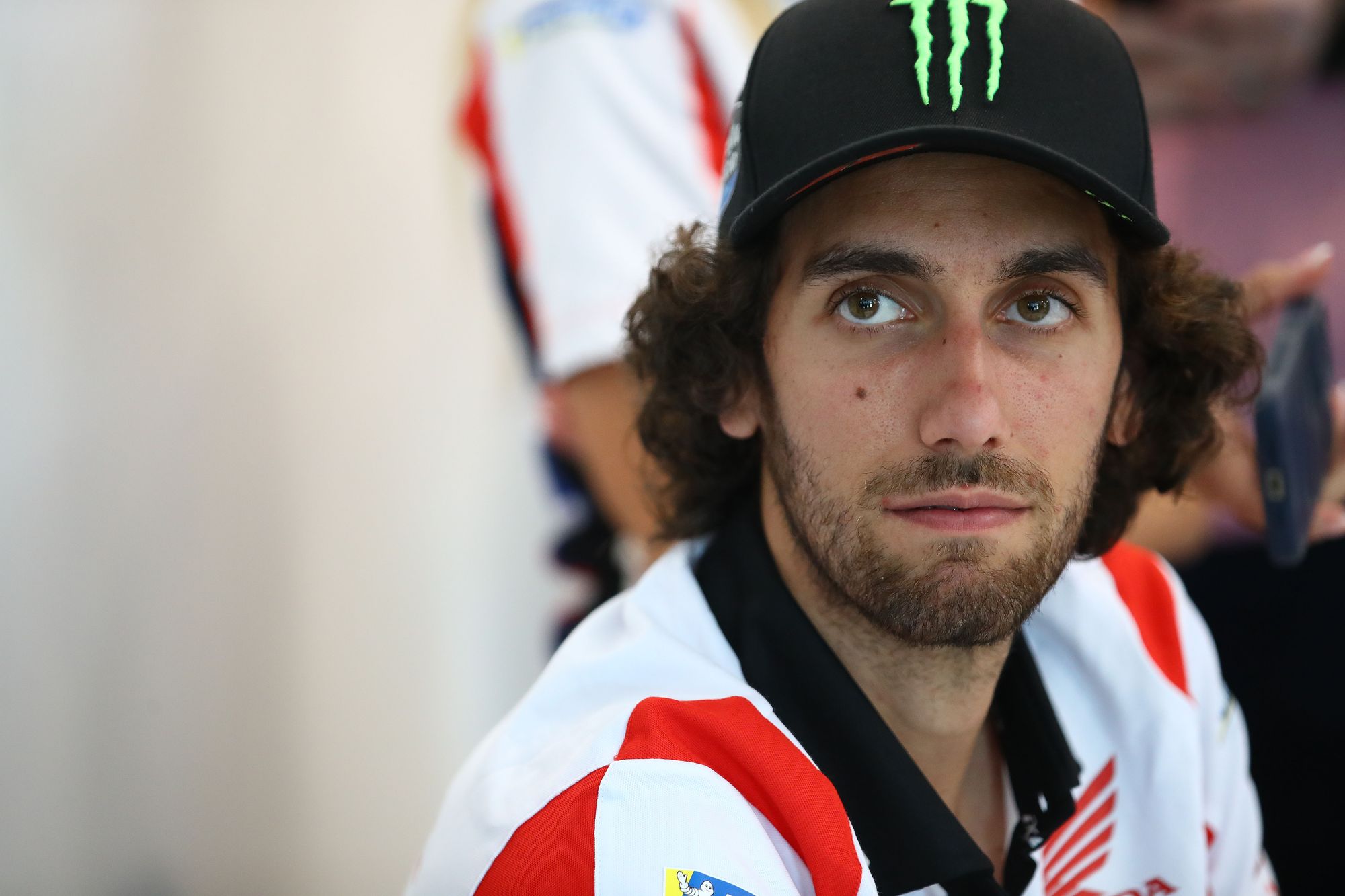 "We are working a lot with all the staff in the health centre, all my personal staff, to have less pain and to see if we can ride in an easier way.
"Now, I'm riding super tight on the bike and I cannot have any angle, and here in corner three, corner eight, you need this to turn the bike. We did a great job today, and let's see what works for tomorrow."
Rins explained last weekend in Indonesia that part of the problem was a piece of bone that seems to be digging into his nerves and triggering the pain he's suffering.
Further examination on Saturday morning at Phillip Island led to MotoGP's medical director Doctor Angel Chartre deciding that more investigation was needed.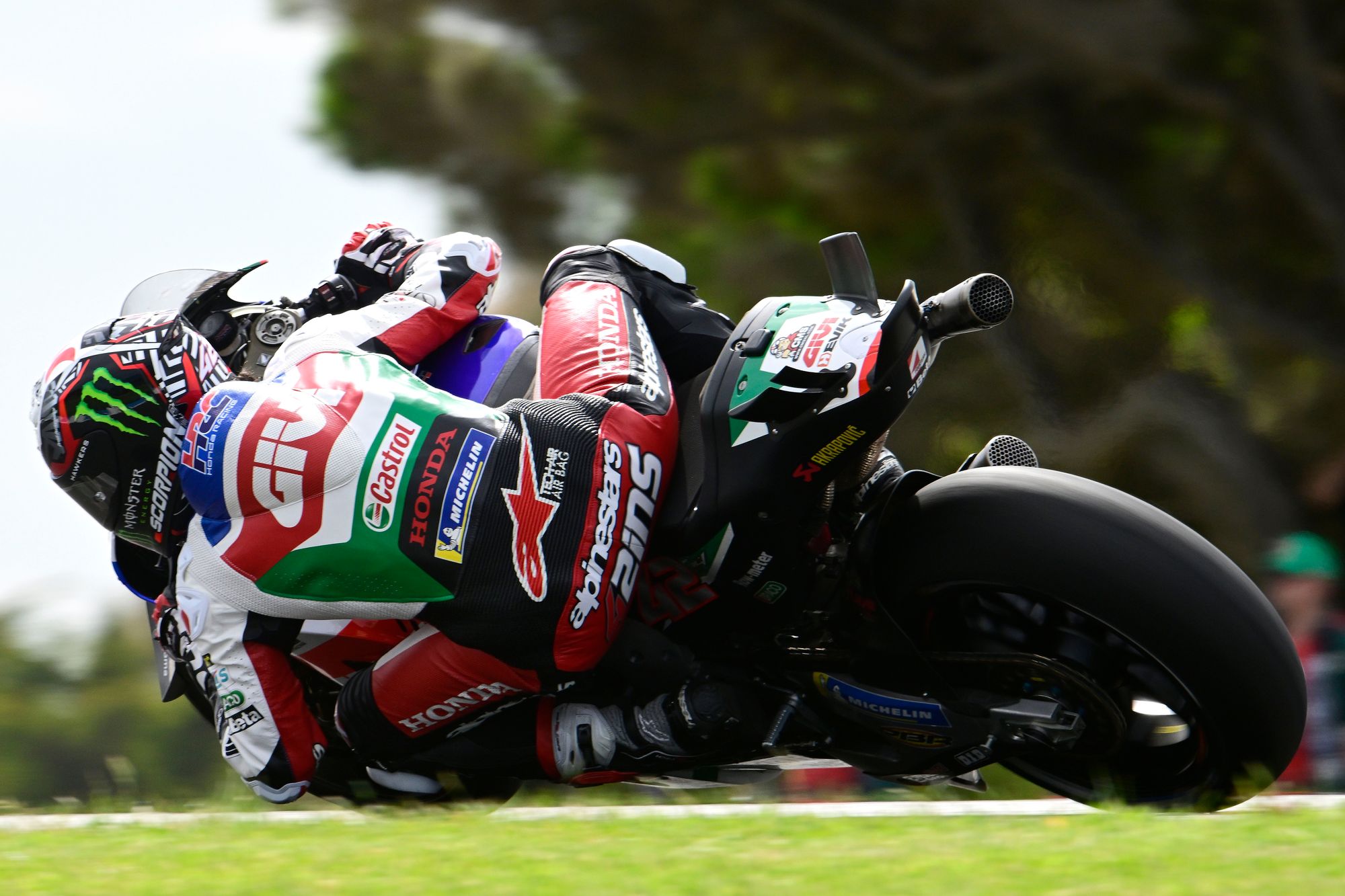 "I'm so disappointed," Rins explained to Dorna's TV coverage after withdrawing, "but in the end the pain hasn't improved.
"This morning Doctor Charte made an exploration, touched the leg, and decided to make a CT scan today in Melbourne to analyse everything and understand where this pain is coming from.
"We don't know exactly from where the pain comes from, so we will make the CT scan and see if it's coming from the tibia or the fibula."
Having travelled the two hours to Melbourne to undergo a CT scan on his damaged right leg while his fellow MotoGP racers were lining up on the grid at Phillip Island, Rins admitted upon his return to the circuit that he wasn't much the wiser about the source of his ongoing pain.
Further consultation with his medical team back in Madrid will be called for, a process that means an unplanned flight to Europe this week ahead of next weekend's Thai Grand Prix.
In reality it's likely to mean that he misses the race at Buriram to go back into recuperation mode as the bones in his leg continue to knit together.
So there's potential for more time on the series' long 2023 injury list for Rins as he focuses on healing with one eye on perhaps the most important remaining day of the season: the post-race Valencia test where he'll finally jump onto a factory Yamaha M1 for the first time ahead of his 2024 team switch.
Rins' extra time sidelined means that incredibly we still have yet to see the full 22-rider MotoGP line-up on a single Saturday or Sunday this season, despite now being 16 rounds into the championship, as this year's injury rate means there has always been at least one regular rider absent.