With eight Ducatis on the 2022 MotoGP grid, it was largely expected that the Italian manufacturer would absolutely dominate the constructors' championship race this year – and would surely be a factor in the riders' title too, given the form in which Pecco Bagnaia ended 2021.
But halfway through year, and despite the fact it does indeed look like manufacturers' championship favourite, it may well be that the surplus of Desmosedicis on the grid is hurting not helping, as Ducati Corse under technical boss Gigi Dall'Igna struggles to find common ground upon which to build and develop.
The year hasn't by any stretch been a complete disaster for Ducati, of course. It's won over half of the season's races so far and comfortably leads the manufacturers' title race by a huge 74 points over Yamaha, something not to be sniffed at.
But that's not why it goes racing. It's not a secret that the one thing Ducati really aches for is to repeat its sole riders' world championship, something that hasn't come home to Bologna since Casey Stoner triumphed in 2007 – now 15 years in the past.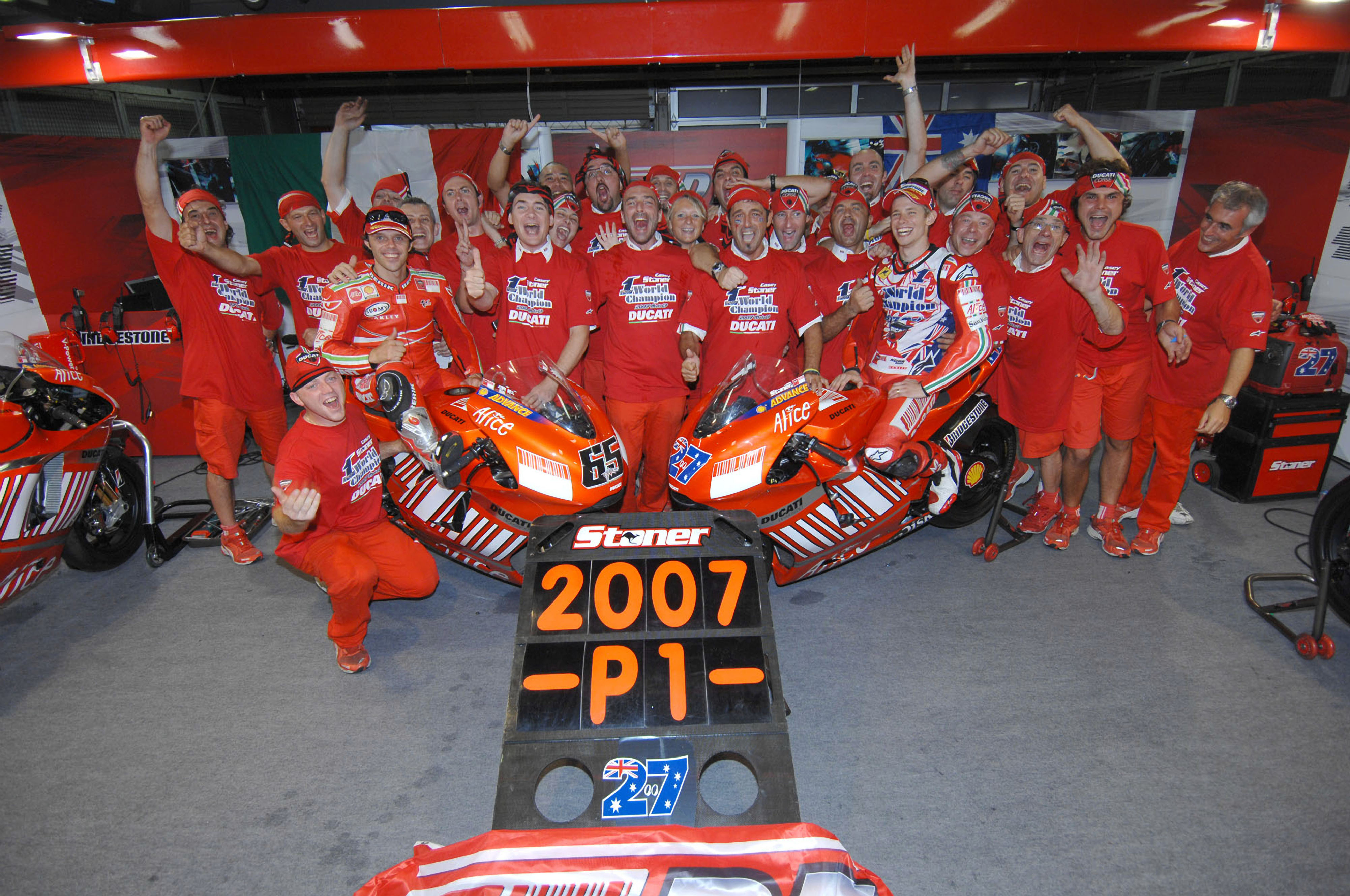 And the 2022 standings are very different there. It's Pramac Racing's satellite racer Johann Zarco who is best Ducati in third, just ahead of the first of the factory bikes of Bagnaia – but with the Frenchman more than two race wins worth of points behind his championship-leading compatriot Fabio Quartararo, it's unlikely that gap will close in the latter part of the season.
The tale of 2022 for Ducati has very much been one of mixed performances not just for Bagnaia but for all of its riders. Of the eight on the grid, six of them have already been on the podium this year. The other two, Luca Marini and Fabio Di Giannantonio, have fought for wins and started from the front row.
Yet it seems none of them can do it consistently enough to fight for the championship – and that's where Ducati's massively stacked pack might actually be working against it.
Of the eight machines on the grid, there are at least three different specifications that we know of. The latest spec isn't even in the factory garage, either, with Marini (VR46), Zarco and Jorge Martin (both Pramac) the only three on a 2022 chassis coupled with the last spec of engine developed before the engine freeze rules came into play for the first race.
Bagnaia and works team-mate Jack Miller are running 2022 frames coupled with an old engine, somewhere between the 2021 machine and the one their three fellow GP22 riders have, after Bagnaia's complaints about the feel the new one gave on initial throttle couldn't be resolved before there was time to come up with a mark III model.
Then, of course, three-time race winner Bastianini, his Gresini team-mate Di Giannantonio and fellow rookie Marco Bezzecchi (VR46) are on last year's hand-me-down 2021 machines – bikes that can accept some of 2022's new parts but are largely useless in terms of contributing development data to the factory.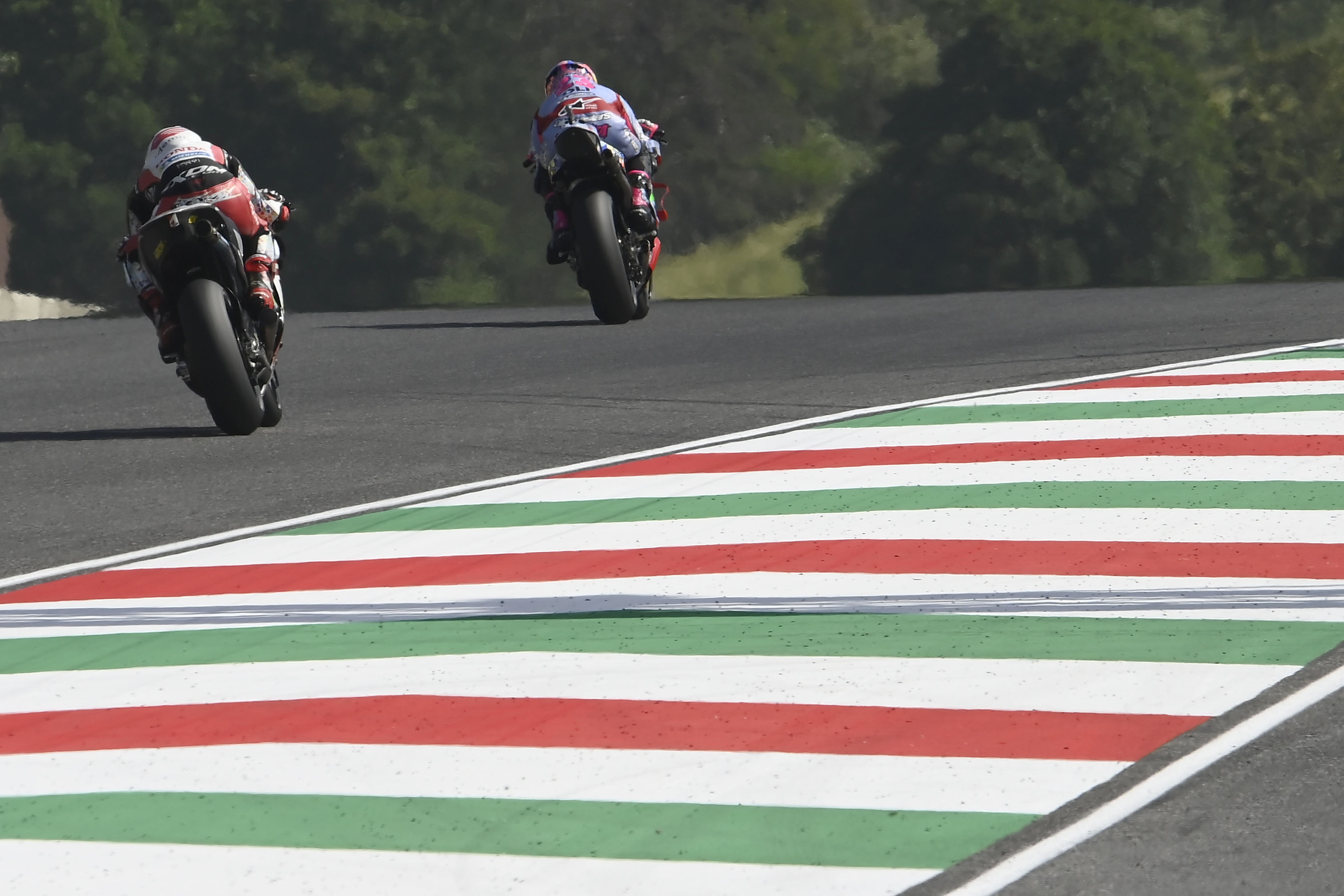 And even within the 2022 bikes of the same spec, there's variation, with riders experimenting on and off with various parts like the banned-for-2023 front ride height devices, as well as having different specifications of aero packages, something that teams can homologate on an individual basis rather than per bike.
The end result? What can only be a rather conflicting and contradictory collection of amassed data, information that doesn't in any way provide a clear picture of any one of the bikes' strengths and weaknesses.
That's reflected in the results, too. Want a machine that suits a particular type of track? Need a bike that's as fast as Ducati always has been in wet conditions? Odds are, there's going to be a Ducati that can do everything you need it to – it's just less certain that it's going to be the same machine every weekend. And, of course, being fast every weekend is how you win titles.
It's not new to see Ducati struggling at certain circuits – it's been a hallmark of the bike's development for quite some time, and arguably ended any chance that Andrea Dovizioso ever had of beating Marc Marquez to a title during the Italian rider's golden years from 2017 to 2019.
It's just that right now, that rollercoaster form is less pronounced – not because Ducati tends to have great weekends and terrible ones as a whole brand, but rather because there seems to always be a Ducati having a great weekend and another at the back.
It's not something that can be fixed in time to salvage 2022, but it's something that has to be addressed going forward if Ducati is really going to capitalise on its numerical dominance of the grid (it produces a third of the bikes that line up every weekend) by making sure that in 2023 it's at least got its development racers at Pramac on the same machinery as the factory duo, whoever that may be.