Ducati MotoGP team boss Paolo Ciabatti praised Jack Miller for the excellent work he did during Sunday's San Marino Grand Prix to help his title-chasing team-mate Pecco Bagnaia secure his second win in seven days.
A valiant ride in the opening laps of the race from Miller allowed Bagnaia to escape to victory.
Miller admitted going into the race that his intention, if he wasn't able to win himself, would be to slot in behind his team-mate and do whatever he could to ensure a Ducati victory one way or another.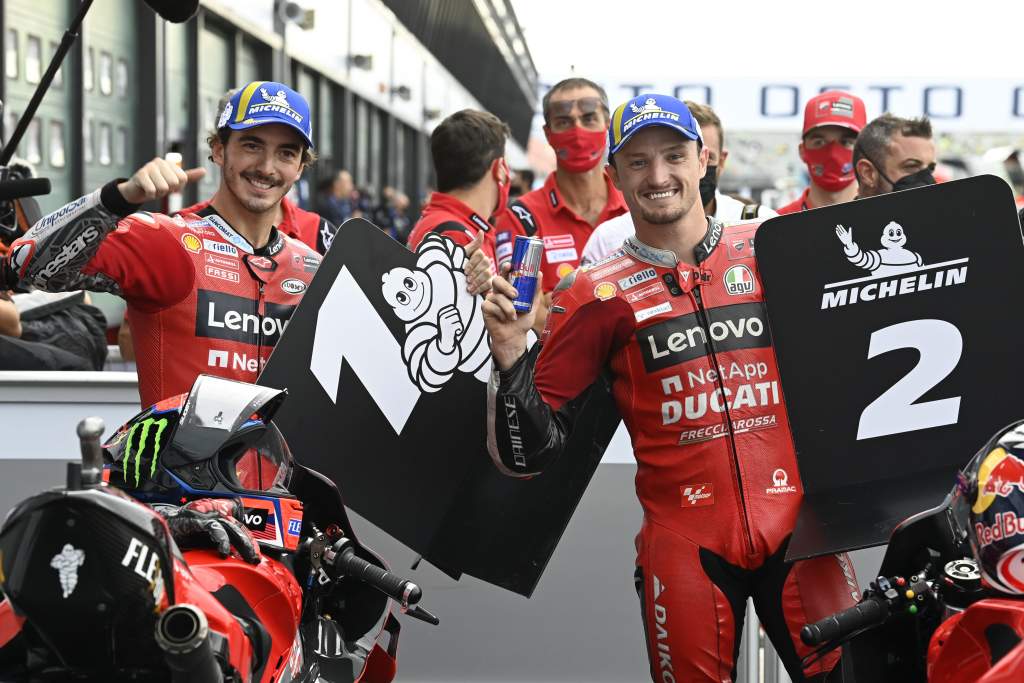 "On paper and in history," he said on Saturday after qualifying in second, "Pecco is probably the strongest one on the grid, so if he wants to check out I'm quite happy to sit in his wake and play blocker as much as I can."
That's exactly how it played out, with Bagnaia able to make an early break and Miller getting in the way of championship leader Fabio Quartararo's Yamaha.
Though unable to stay in second all race long as he dropped back through the field in the closing laps, Miller's early intervention still meant he achieved his objective of ensuring a Ducati victory as Bagnaia held off Quartararo's late charge to win by 0.3s.
With Miller very much showing his role as a team player in Ducati's infrastructure, team boss Ciabatti was full of praise for the Australian's performance afterwards when he spoke exclusively to The Race.
"Jack did a great job and I'm really sorry for him," he said of Miller's eventual drop back to fifth.
"I think he had some problems, he said that there was some vibration in the rear, and we need to find out what happened.
"I think he probably deserved to be second, with the rhythm he had, but he couldn't really fight with the guys coming from the back.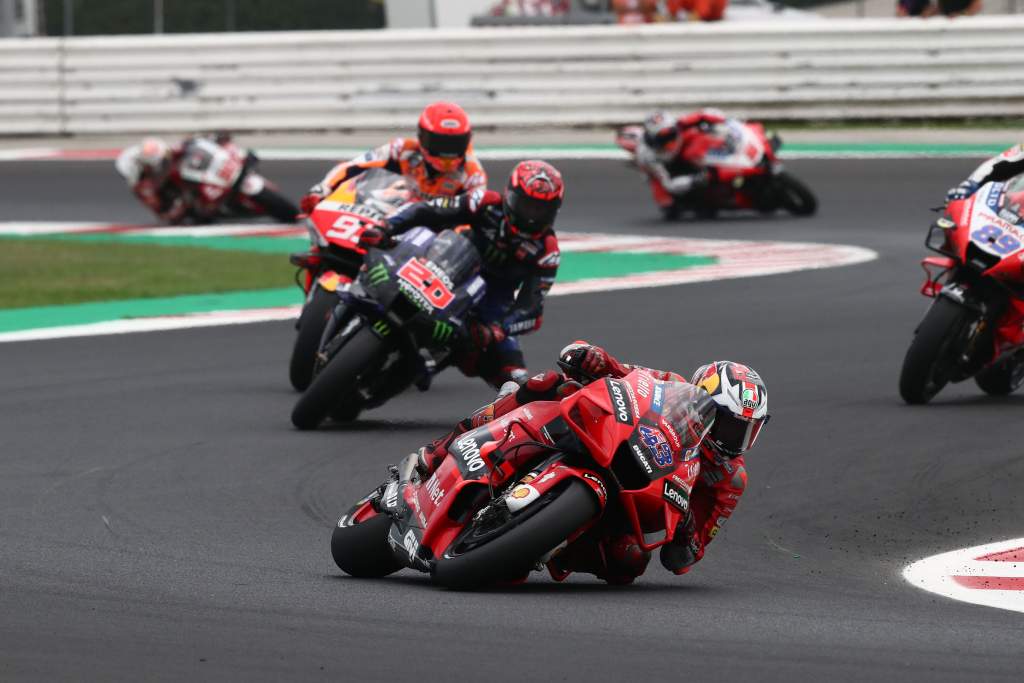 "He is a great team player; he is a great guy in general. He is a really loyal, honest, straightforward person, and we know that in his heart now if he can help Pecco when it is needed, he will do it."
That could well be important in Miller's Ducati future too.
The Misano race came just a week after Ciabatti's fellow Ducati team leader Davide Tardozzi gave an ominous hint about Miller's future within the factory team by noting his "up and down" form and that he "must be a title competitor in the future".
That came as Ducati works to make sure it retains rookie race winner Jorge Martin – currently at its secondary team Pramac – when deals come up for renegotiation at the end of the 2022 season.
It had initially looked like Miller was on somewhat rocky ground despite winning two races this year for Ducati, with Martin tipped as the next big thing in MotoGP and with Bagnaia emerging as something of a surprise title contender in 2021 – a role that Miller himself was originally supposed to fill for Ducati following the departure of Andrea Dovizioso at the end of last year.
However, it could well be now that if Miller plays his cards right, the role he maintains going forward is not that of Dovizioso replacement but rather fulfilling the purpose Danilo Petrucci was supposed to when he was promoted to factory status as Dovizioso's team-mate in 2019.
Hired to essentially be a number two man for Dovizioso, Petrucci never quite clicked with the Desmosedici at the factory team despite two race wins for the team, first in front of a home crowd at Mugello in his debut season and then again in the rain last year at Le Mans.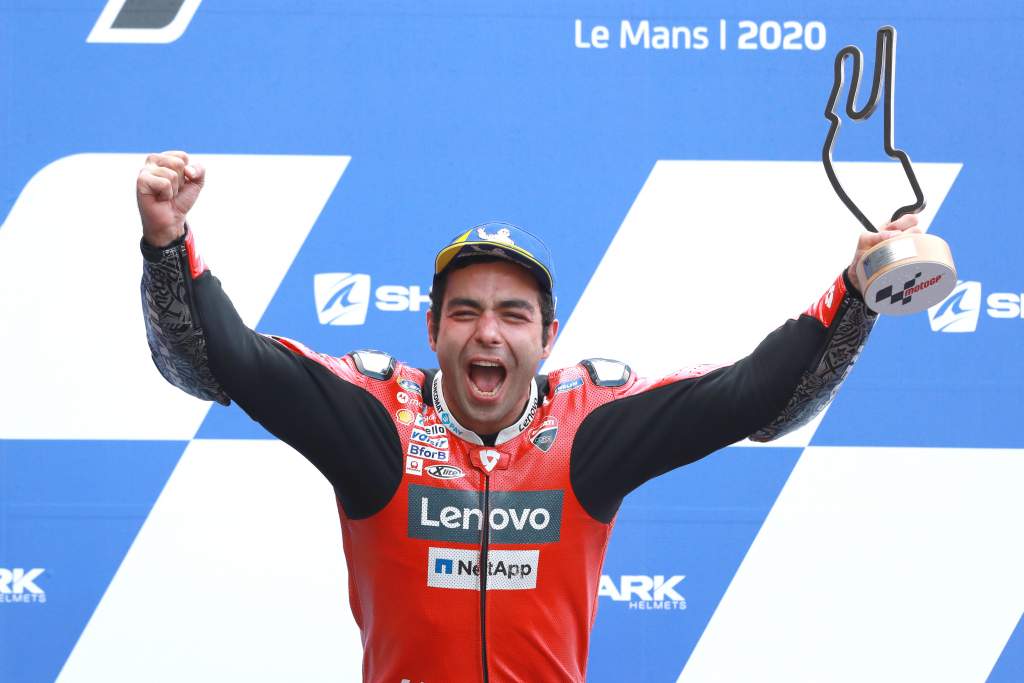 But should Miller continue prove his worth to Bagnaia as well as to Ducati's technical department as bike development begins to return to normal in a post-COVID paddock, then there's a real chance that he can do enough to make himself worth his wages and his seat.
Whether that's with the factory team or back with top-tier satellite squad Pramac Racing remains to be seen – but it's clear that while there might be some internal discussions about where exactly Miller slots in, Ducati is keen to continue to work with him.
For his own part, despite his role in helping his team-mate take the win on Sunday, Miller was left disappointed afterwards, with his vibration issues meaning that he lost out on a solid chance to finish in podium contention.
"I was on the same tyre choice as the winner, so I don't think that's what caused the problem, but towards the end of the race I was struggling with some vibrations," he explained.
"It was the biggest issue I was getting, and that was pretty much it.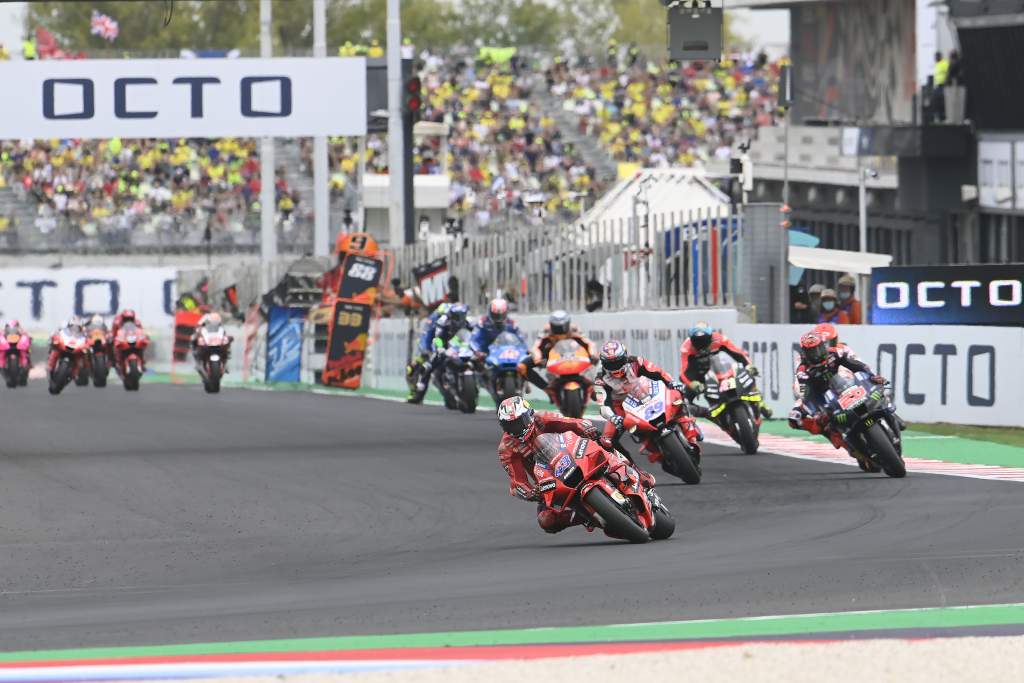 "I felt really confident and comfortable at the beginning, with Pecco, but then I had that bit of a moment and after that I struggled a bit.
"I was just trying to do everything the best I could, as smooth as I could, but I didn't have much edge grip towards the end.
"It was a vibration, but due to what exactly I don't know, and we'll have to do some analysis to see what happened."