Multiple world champion and Moto3 team owner Max Biaggi has confirmed that his eponymous Max Racing Team has parted ways with the two staff members who attempted to prevent rival rider Adrian Fernandez from leaving pitlane behind their bike during qualifying at the Aragon Grand Prix two weeks ago.
The incident, caught on camera by both Fernandez's Tech3 team and by MotoGP's own roving pitlane cameras, led to swift retribution for the team's two data engineers, with the pair both handed two-race bans for the upcoming Australian and Malaysian rounds of the championship as well as hefty personal fines of €2000.
Speaking exclusively to The Race shortly after the incident, even before the sanction announced by the series' stewards, Biaggi promised that action would be taken against the pair once he had a chance to ascertain all the details of what exactly had happened in what appeared to be an attempt to activate the kill switch of Fernandez's bike as he tried to exit pitlane behind Max Racing's Ayumu Sasaki.
"It's clear for me!" Biaggi fumed to The Race at the time.
"I was there. I was speaking with [pitlane reporter Antonio] Boselli from Sky. I didn't notice because it was quick – I noticed when someone sent me the tweet. I saw. I want to speak with the mechanics what happened.
"They were speaking very [quiet mumbles]… why? This is unbelievable.
"I went to Tech3 and I asked what happened. They explained to me. I said sorry, I said this is unacceptable, and I will make some action.
"So, from my point of view, it's unacceptable. Any aspect, any class, anything.
"And… [even] if Dorna or IRTA will, I don't know, punish somehow or say this is something… I will do by my own, on the team. There will be a punishment for the behaviour. It doesn't mean anything if they did it on purpose or not. It was clear to me. And unacceptable."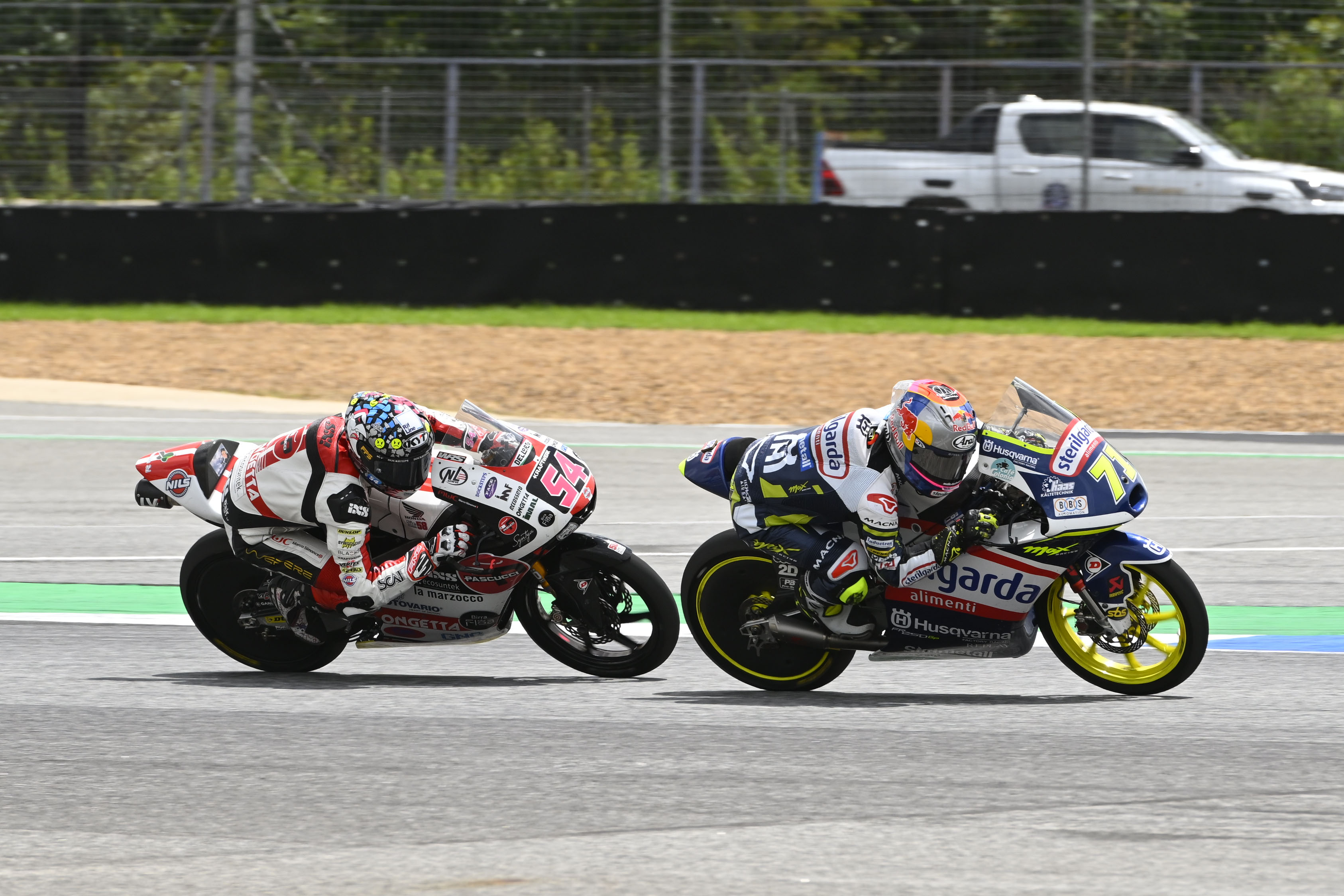 That punishment has now been clarified by his team in a statement released shortly before Sunday's Thai Grand Prix, where Sasaki finished second, with Biaggi confirming that he took the personal action he had promised and the pair no longer work for his team.
"I personally followed and coordinated the procedure of formal notice [on] the two members of my team, responsible for the events against the rider Adrian Fernandez and team Tech3 KTM," said Biaggi in a statement.
"After officially asking the interested parties for clarifications and justifications for what happened, in compliance with the contractual prescriptions, we arrived at the unpleasant, but necessary epilogue.
"As a team, we believe we must completely separate our road from those guilty of unsportsmanlike behaviour, as well as being against rules and regulations.
"Such an action cannot and must not remain unpunished, nor unnoticed. The damage to our name is immeasurable."
However, while action has now been taken by Biaggi regarding this incident, it comes as his team is dragged into another issue of exceptionally unsporting behaviour.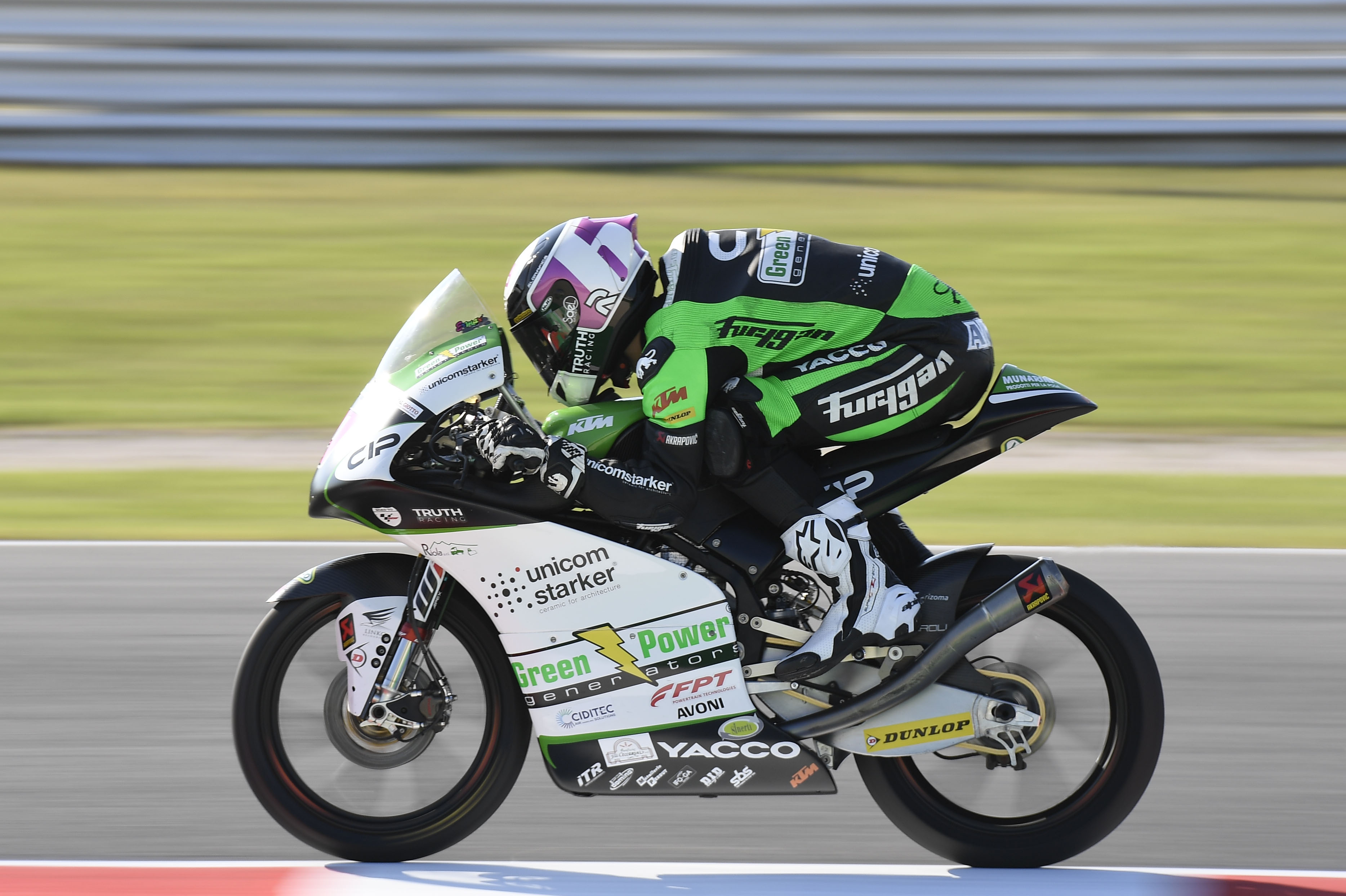 Video appeared online this week showing British racer Tom Booth-Amos being physically assaulted by his crew chief during the Thai round of the 2019 Moto3 championship.
Booth-Amos was then a racer for the CIP Moto KTM team, which immediately issued a statement condemning the behaviour and apologising to Booth-Amos for it.
CIP made clear that the chief technician involved no longer works for it.
But he is now believed to hold a senior position at the Max Racing Team.
Team manager Peter Oettl declined to comment on the situation when asked by The Race while Biaggi, who is not in attendance at the Buriram circuit, couldn't be reached.