Speak to any journalist or series insider about who they think will win the IndyCar championship in 2022 and one name appears to crop up more than any other – Colton Herta.
He therefore has to be the biggest blockade in the way of a Romain Grosjean fairytale this year as he sets out to turn his first season with Andretti Autosport and Herta into a success.
No driver won more races than Herta last year and he had the best average starting position in the series for drivers who did more than one race. However, a gluttony of bad luck derailed his campaign, coming fifth in the championship.
---
Where Herta's 2021 went wrong
Barber – Caught in Josef Newgarden's accident after qualifying seventh
Texas – Right-rear bearing issue in race one
Indy road course – Contact with Marcus Ericsson, finished 13th
Indy 500 – struggled on scuffed tyres, finished 16th after qualifying second
Detroit – Started sixth in race one but went off strategy, finished 14th
Mid-Ohio – In victory contention before a fuel hose issue, late stop halted recovery drive, finished 13th
Nashville – Robbed on strategy then crashed going for the win
Gateway – Driveshaft broke while leading
---
While races such as Nashville showed Herta isn't flawless, dominant performances including in St Petersburg, at Laguna Seca and in Long Beach showed he can be, and his title bid was ultimately foiled by things outside of his control.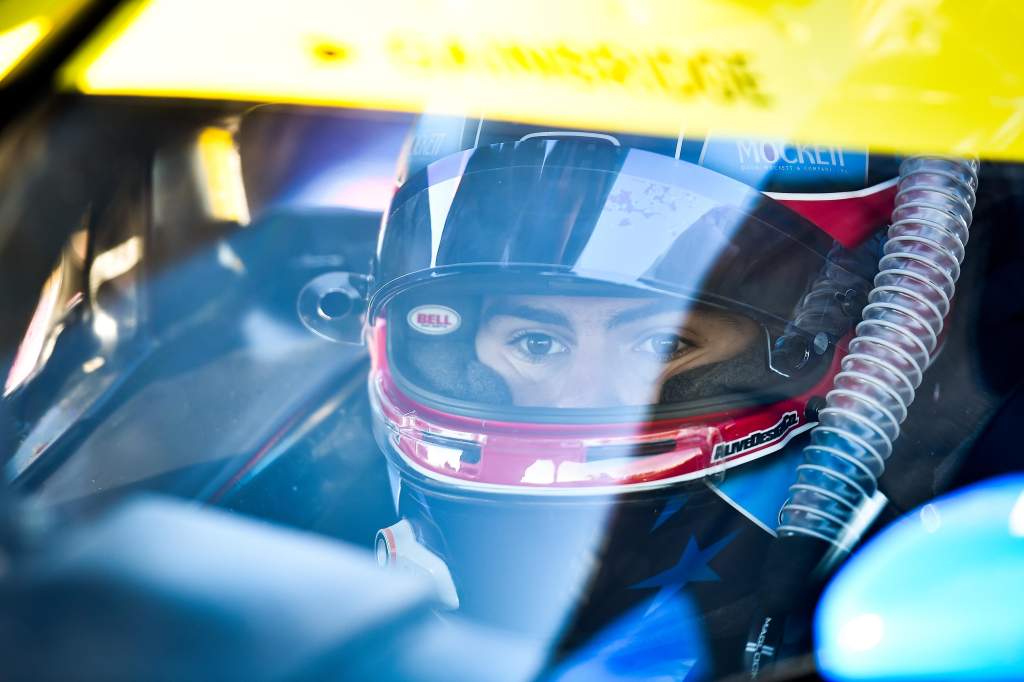 What's made Herta so, so impressive is his ability to learn and adapt. In his first season in 2019 he was fast but inconsistent, yet in 2020 he was the most consistent among his struggling Andretti team.
You could argue that in 2020 he went too far the other way and lacked those days where he appeared undeniable in victory contention, so in 2021 he altered that, too.
Again, in 2021, he also worked on his fuel saving and tyre management and made gains here, too.
You have to believe that a failed bid to engineer a Formula 1 move, when Andretti's purchase of Sauber's Alfa Romeo entry fell through, has only lit the fire under Herta to make 2022 a success.
This leads to an excellent prospect of Grosjean versus Herta. Will Grosjean be better off because he can learn from what Herta's doing on these dominant days in a bid to overcome him? Or is being his team-mate futile as you're trying to beat Herta in the same machinery?
We thought we'd ask the man himself the question.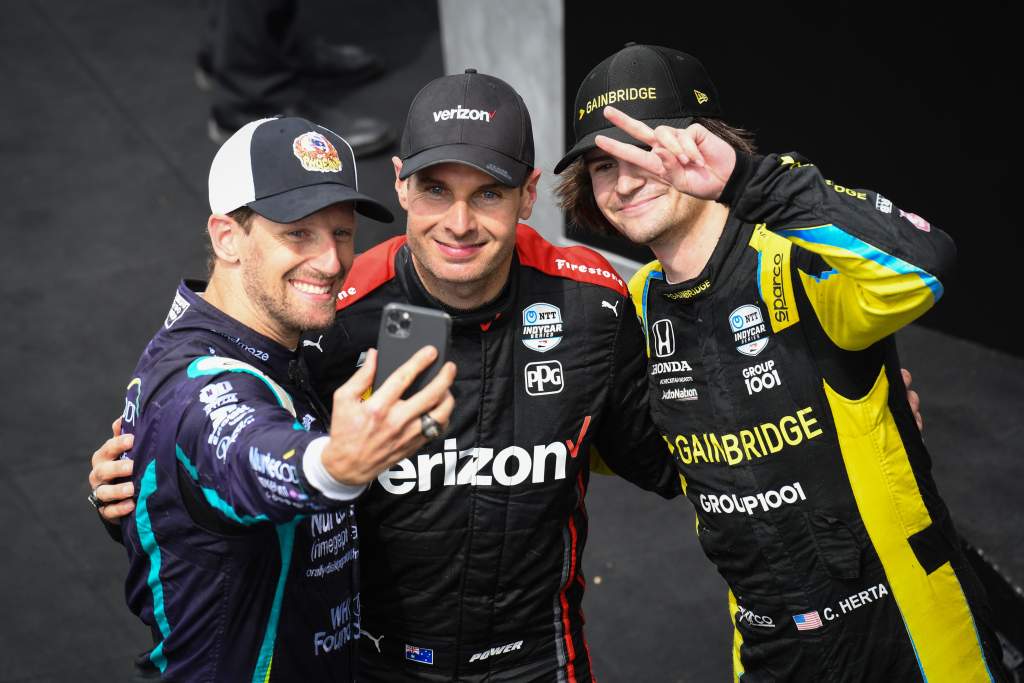 "Oh, no, I see it as a positive," Grosjean responded to The Race's question.
"Colton is a great guy that's done really well last year. He was very impressive in many places, so I'm actually looking forward to discovering what he does and what I can learn from his driving style.
"He's been doing IndyCar for a few years now so he's got some good experience. So I'm definitely gonna try to use some of that.
"And I believe he's also going to look at my data and try to see what experience I can bring to the team."
This has certainly been the case. As much as this move has been about Grosjean joining a team with top-level resources in IndyCar – something he didn't always have in his rookie year with Dale Coyne, despite their strong results together – it works the other way.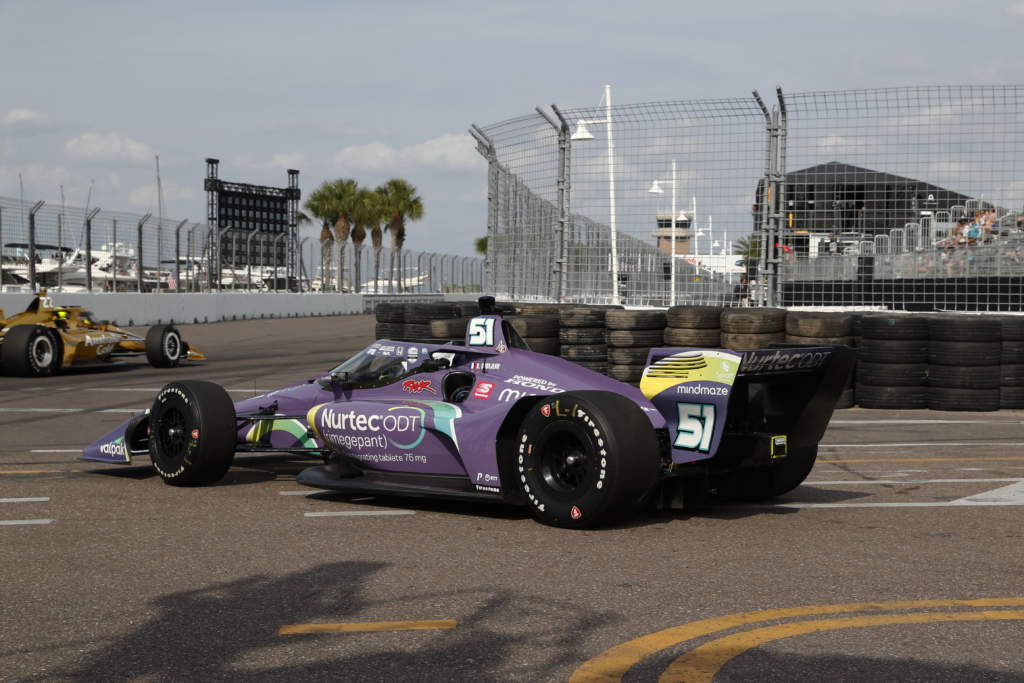 The drivers already at Andretti have been keen to learn what Grosjean has been doing with his braking at Coyne, where he was able to pull off audacious overtaking moves, so they're interested in him, too.
Perhaps if we're to answer the question of whether it's a positive or negative for Grosjean, an anecdote he told while answering The Race's question will provide some clarity.
"I met Colton here at the media content day last year, and I asked him a question," adds Grosjean.
"I said, 'Why don't you weave [to warm tyres and brakes] under the safety car like we do everywhere else?'
"He was very, very honest in his answer, he says, 'Weaving doesn't work. There's too many marbles on the track, just use the brake and the throttle together to warm up the tyres'.
"First restart of the year, I gained three positions. So I was like, 'Thanks, Colton, that worked!'.
"I asked him, I said, 'Why do you tell me that?'
"He says, 'Just because we want the best driver to win and we don't care about keeping secrets from each other'.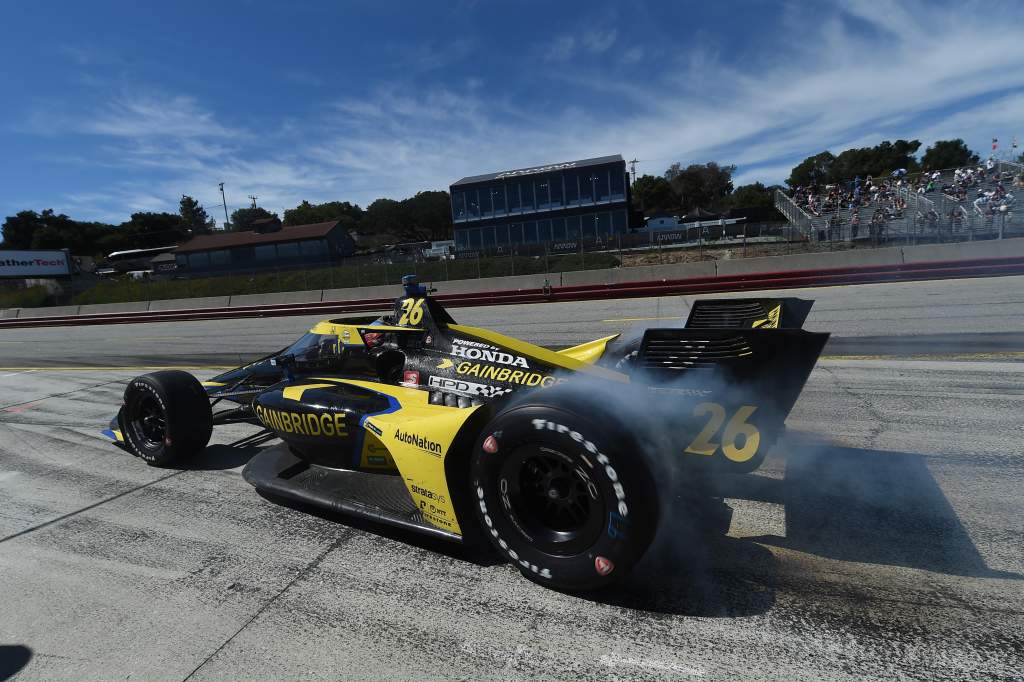 "That's a positive attitude that I really like, and I'm going to be the same and if he's faster than me, if he's better than me, absolutely awesome.
"If I'm better than him, great. Some days it will be one way, some other days will be the other way."
If Herta is willing to be that open with a driver from another team, who knows how much he will help Grosjean this year? A lot, you have to assume.
But however helpful Herta is, he won't happily move aside for Grosjean. A quick reminder of the wheel-banging between Herta and team-mate Alexander Rossi at Laguna Seca last year gives evidence of that.
'@AlexanderRossi is OFF!

Racing with teammate Colton Herta from second place! #INDYCAR x NBC x @peacockTV pic.twitter.com/mltI6RQbXq

— IndyCar on NBC (@IndyCaronNBC) September 19, 2021
Whatever happens, there's a lot of big personalities in the Andretti driver pool but also a lot of talent and, if it can be well managed, it's poised to be one of the best line-ups on the grid.
Herta and Grosjean will be key in that battle to get the most from team and driver in 2022. Who will emerge on top is anyone's guess.
Where everything is already going to plan for Grosjean is in his move Stateside. Last year – with only a partial schedule – he toured the races in an RV he nicknamed Raoul, but now he and the Grosjean family have fully moved to Miami ready for the next chapter in the adventure.
"Yeah, life is great," he said on his move, before quickly adding: "Apart from all the administrative stuff that is not fun when you move to a new place!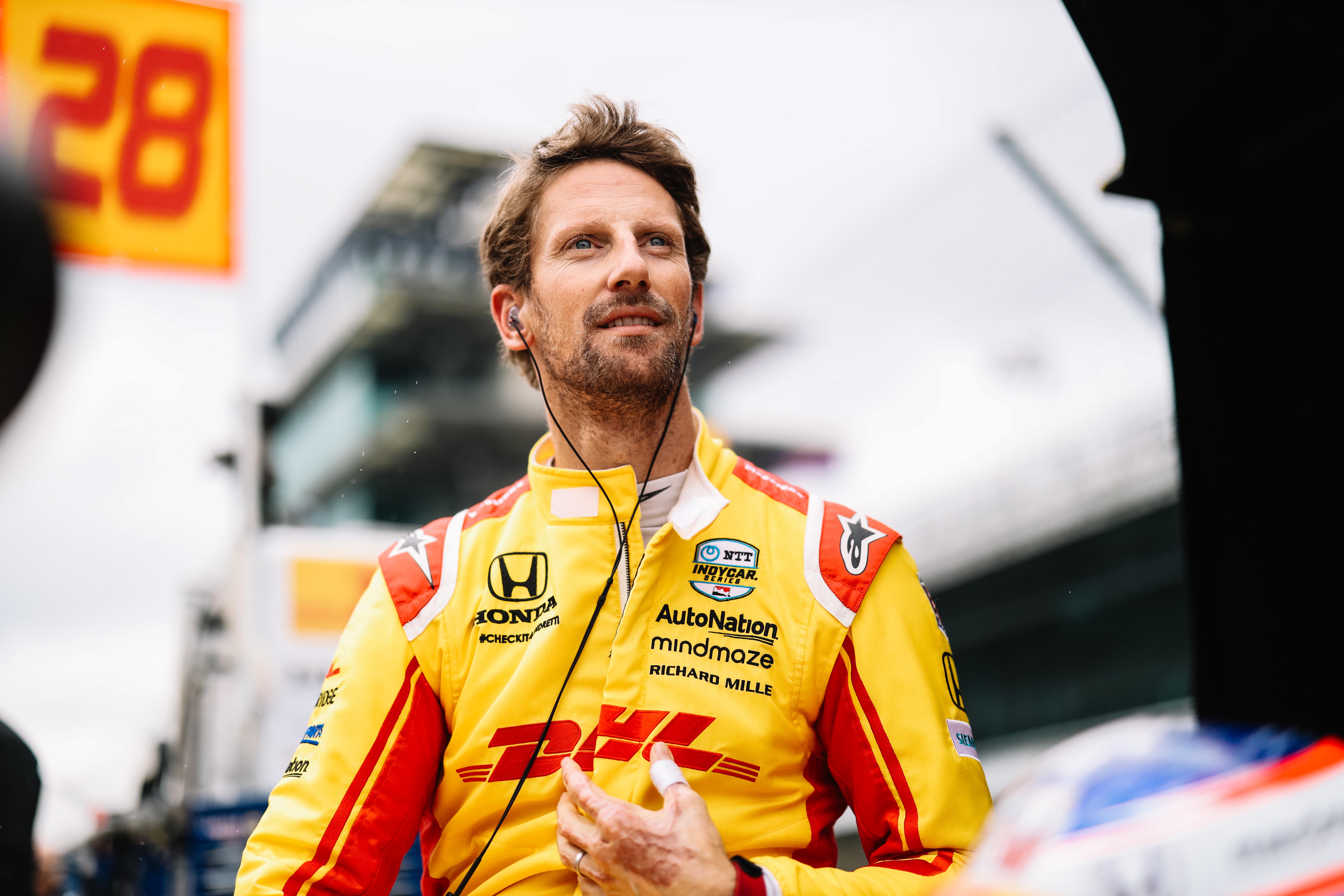 "The rest has been pretty good," he said.
"We picked up a really nice area that we're happy with. It was not easy to do that via WhatsApp or FaceTime, choosing a house, but we picked up well and did everything we have to do, and now the kids are happy.
"They go to school. The boys are playing baseball, not something you can do back in Europe, so they're loving it. My daughter goes dancing.
"Everyone is having fun and can enjoy the sun of Florida and get to the training routine that I like to have before the season."