The history books will tell you that the Indianapolis 500 was won by a female team owner as early as 1929, and women have been a huge part of the event's early history circa 1970.
Perspective will inform you that Maude Yagle had to use her initials instead of her forename when entering that car in the 1929 event – and she had to watch from the grandstands, as women weren't allowed in the paddock area until 1971!
Obviously perspective leads to opinion and judgment and people will allow both of those for Paretta Autosport, the new team of women taking on the Indy 500 in 2021 backed by Penske and the Race for Equality & Change initiative. The Race went behind the scenes with the two names firmly in place, team founder Beth Paretta, and driver Simona de Silvestro, to find out more.
Paretta has worked for the Fiat Chrysler Group, SRT (which included winning the NASCAR Cup title with Penske in 2012) and Aston Martin in numerous roles both in and outside of motorsport in what has been a varied career that started with a college education in communications.
But really, she feels she missed her calling and perhaps that's behind her drive to see a more welcoming environment for women to enter motorsport in different roles.
"Knowing what I know now, typical hindsight, I probably should have been a mechanical engineer or should have pursued that course of study," Paretta tells The Race.
"There wasn't really an engineer in my realm, we always say that's one of the things, why it is important for kids to have examples.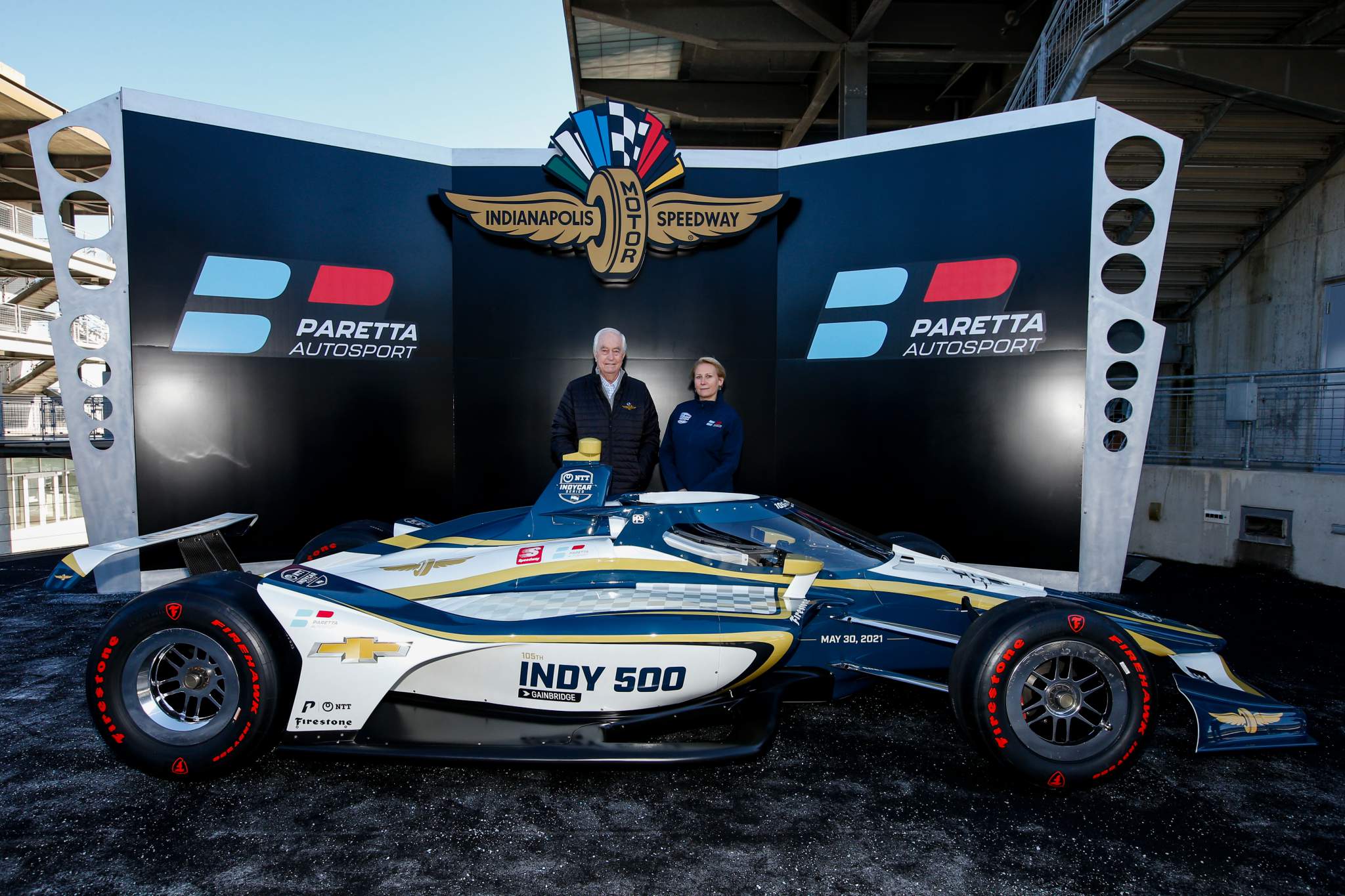 "I say this respectfully of course because my parents were amazing people. They didn't really think, with the way my brain was working, to say, let's encourage this with the fact that she's reading car magazines or building models or watching racing all the time, that maybe this is a place where she could go. And in fairness that was also a generational thing.
"My mother's generation, women were either teachers, nurses, or secretaries, that was kind of what was available to them so that was sort of her framework when she was raising me.
"When we say about not knowing what's available to us as women or any minority group, that doesn't always mean that there was a man on the other side of the door who was keeping that door shut. It's more nuanced than that.
If we are to see more women competing, the grassroots must be stimulated too
"That person in power or that person that held that control is living life through their lens. They didn't know that someone didn't feel welcome and again it's not that they were made to feel unwelcome it's just that extra leap."
She explains how that fits into race team roles, too.
"I think as a sport, we have left the opportunity to tell the stories about the other people on the team because we all know everybody on a race team and anyone who is a proper race fan knows that a team is prized of several key roles," Paretta elaborates.
"The idea of being a high-level engineer or being a high-level mechanic, working on the aerodynamics of a car, that's a real thing.
"And those are also skills that you can take and be employable in other places. So, showing people that those roles exist and what that person does all day or what that person does across a race weekend, that's really kind of cool information that somebody could relate to beyond the driver because not everybody wants to be a racing driver."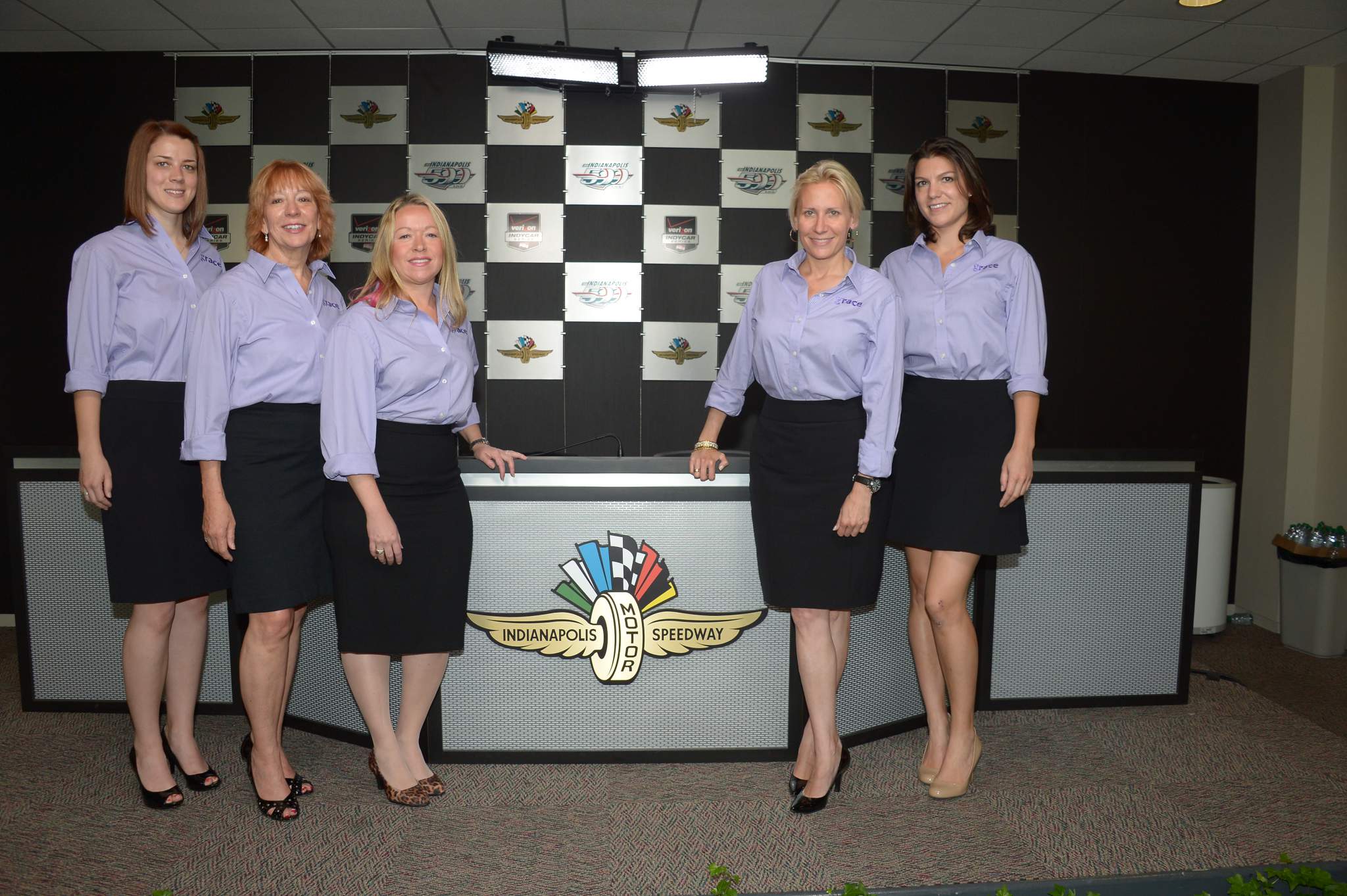 In many ways, it's been the sum of Paretta's work outside of her 'day jobs' with big brands. She launched Grace Autosport back in 2015 with the aim of encouraging young women into STEM programmes, at the grassroots, if you will, and now she has made it to the very summit with a team in the top single-seater championship in North America.
It's interesting, but the two don't usually come hand in hand. Teams like Paretta Autosport and all-women championships like W Series are great for paving the way for young women, showing that they are welcome and that there are roles across the board for them in motorsport at a high level. Whether that's driving, marketing, sponsorship or in engineering.
However, it is still a niche sport and if we are to see more women competing, the grassroots must be stimulated too. Young children must be made aware that the career path is there, as not all people will be able to gravitate towards motorsport as Paretta has later in her career.
This is why her work with Grace Autosport, getting into schools and introducing children to racing, is just as important as having a headline team in the Indy 500.
It will continue, too, as Paretta intends to help link her Grace Autosport work with the likes of IndyCar and IMSA where she hopes to provide a framework for getting young people into the paddock to experience a race weekend.
"I'm kind of serving it up on a platter to any of those other teams in the IndyCar paddock and IMSA paddock, because there's a lot of appetite among teams to help and to give back, but they don't necessarily have the bandwidth to do it on their own," explains Paretta.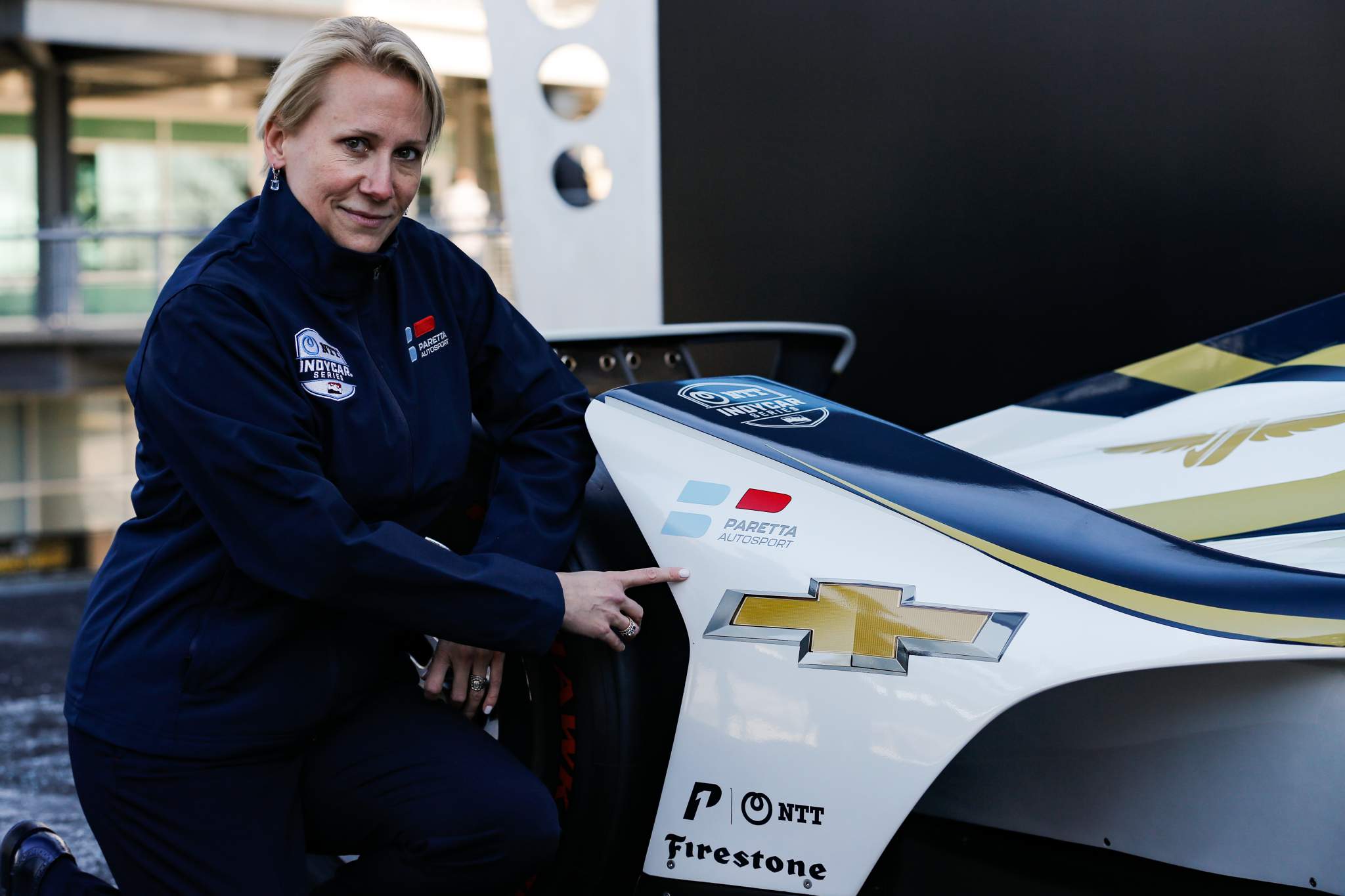 Paretta Autosport has been presented by many as an 'all-female' team, but that won't be the case at least initially as the intention is not to try and poach from all of the other IndyCar teams.
But any criticism of that process would just be plain wrong. It's necessary.
"I've said this before, in 2015, and it's worth repeating in '21," Paretta adds.
"Are there enough women right now to have a turnkey team of all women at the highest level of IndyCar. No.
"Therefore, the team will be co-ed to start, and I have no shame in that because if we don't start that way we may never get to 100%.
"Will it ever be 100% women? Maybe.
"But because you kind of have turnover, it could be 80% women.
"I wouldn't do this if I didn't think it was the right way to do it" :: Simona de Silvestro
"But you want to have the idea, the place for them to know that they are welcome, have a ladder. Across five years I'd love to even have an Indy Lights team because then you have the ladder, not just for the driver but for all of the roles. I'm talking about, yes, mechanics, engineers but quite literally marketing, PR business, all of that stuff, kind of cut your teeth there, climb up."
With the backing of Penske, a number of its personnel will come onboard to help. But what's wrong with that? As a race team, you always strive to work with the best and if you're training young personnel regardless of their gender, they should be rubbing shoulders with the might of American motorsport in order to improve.
It's perspective again. Paretta could bring in 80 female personnel from grassroots motorsport and throw them in at IndyCar level and wonder why they are struggling. Or, use a technical partnership, like with Penske, to educate the people coming in to compete at that level and graduate to the point the original Penske person was in the first place.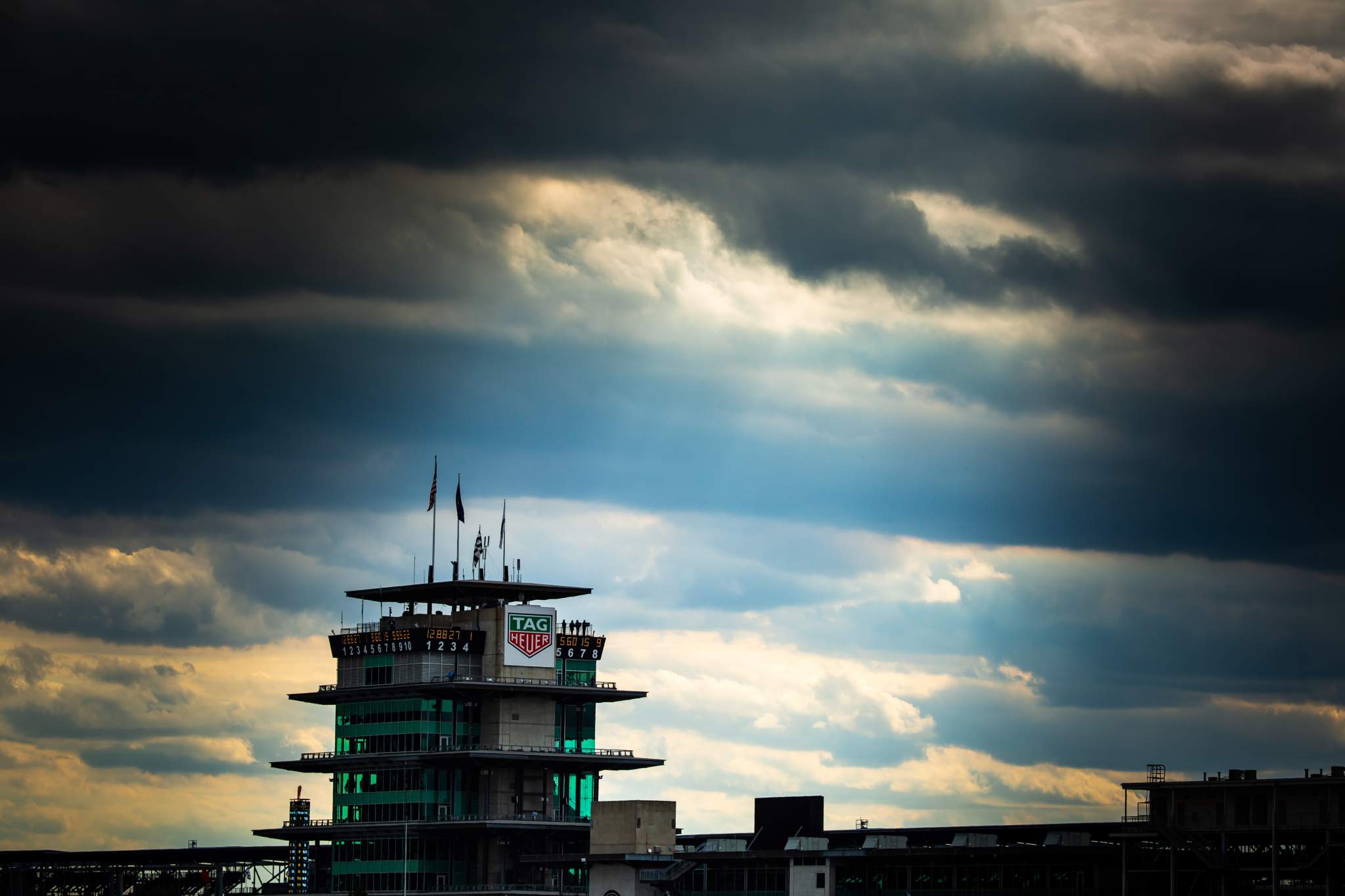 "Other teams start with partnerships," adds Paretta. "People looking at this like it's any different, that's incorrect.
"You look at any small teams, like look at the affiliations like Michael Shank has had or when Herta joined up with Andretti – a technical partnership is exactly that – it's sometimes sharing shop space, it's sharing set-up information, and sometimes you know of course it can go both ways and whatever feedback we have goes back to them.
"So, there are benefits to working, having any sort of alliance and that's no different here."
Meyer Shank Racing is the perfect example. No one is obsessing over which personnel it takes from Andretti or how that relationship works. It's a way for a smaller team to get a foot on the ladder and it's no different with Paretta.
Developing the staff won't be the work of a day with this method, but as much as this operation is here to provide a framework for encouraging female participation in motorsport, it's also here to win.
"I wouldn't do this if I didn't think it was the right way to do it," says de Silvestro, speaking to The Race shortly after the team's announcement.
"Having Penske behind it is massive.
"For any driver to go to the speedway in affiliated Penske cars, it's a dream come true.
"So for me, I know that everyone who is involved in the project at the moment really believes in me and really believes we can be successful.
"I think that's why this is also so powerful and I think that's why it's really getting a lot of attention because it's really done right in my eyes.
"I think all the puzzle pieces are really here to be successful.
"I'm going to have really good team-mates who have won championships and won the 500. The team that I'm affiliated with has won it [the Indy 500] 18 times, so those are all like ingredients that are really positive.
"But I think the big thing in a sense is having Beth, having Roger [Penske], having Bud Denker, everyone really believing in it.
"I feel like that's something that has been missing in my career for a long time. Yes, I did get opportunities, but right now I feel like this can be something really good because everyone has a belief in it."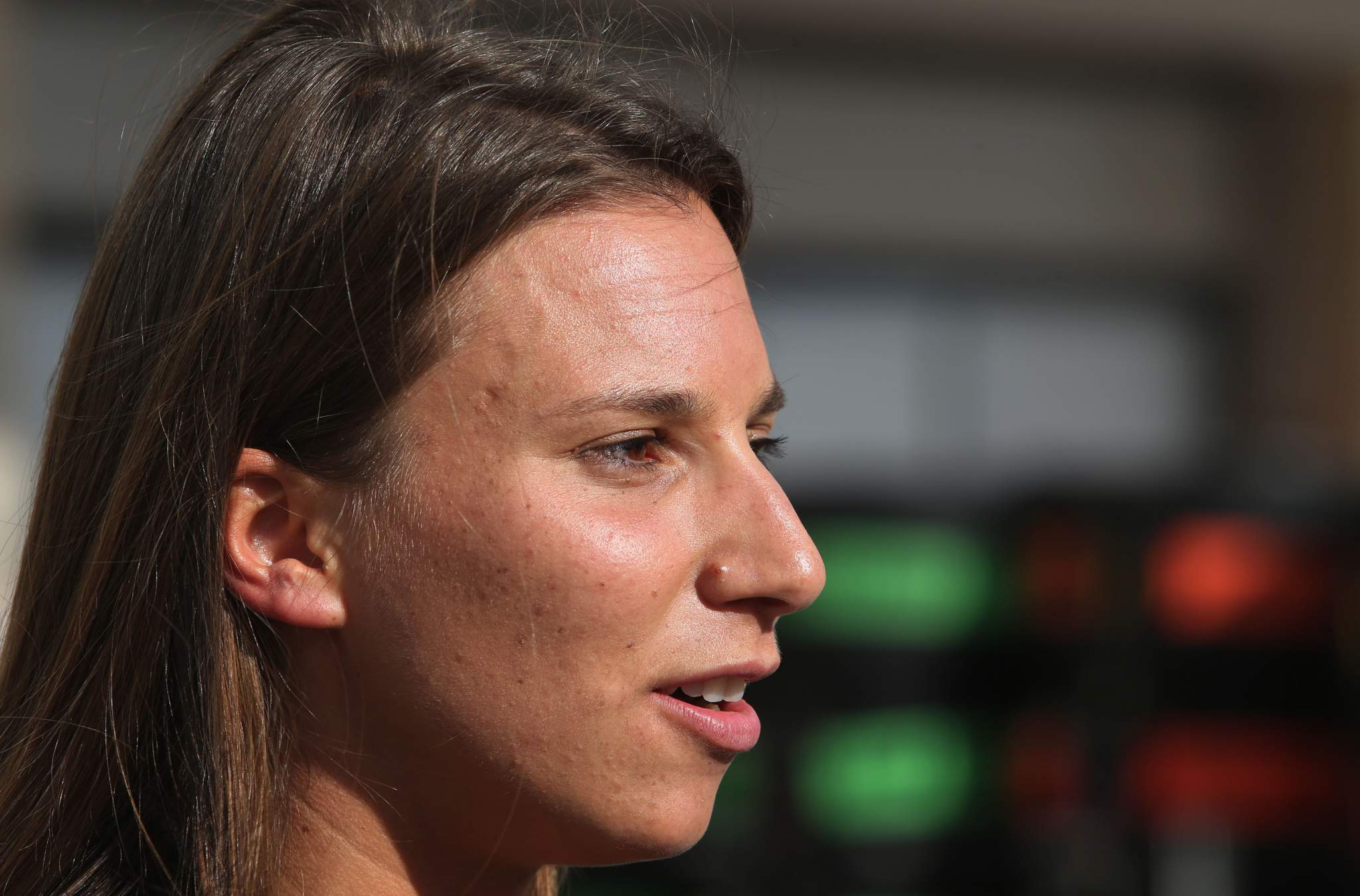 For de Silvestro, it's London busses. Her original IndyCar career just felt like it was reaching a point where she was making ground and becoming a fan-favourite when she had to move away at the end of 2013, in a stint where she had been rookie of the year at Indy on her debut in 2010.
Now she's scored a Porsche factory GT deal and a Penske-engineered IndyCar for a new attack on the 500. All her chances have come at once!
It means there's work to do if Paretta gets her way and the team is able to do one or two more races as well as the 500 in 2021, as it will have to fit in with de Silvestro's Porsche commitments. But that's a 'cross the bridge when you come to it' deal for the pair.
"I'm in a really lucky position," adds de Silvestro.
"Having Porsche behind me which really believes in me, having Beth and Roger believing in me as well.
"It's really something super positive and when I look at my career, it's something that I've fought for pretty much my entire life to be in a position like that.
"And that is finally coming to fruition, it's super special.
"Right now I'm taking it as it comes, my focus right now is the 500. I have the green light from Porsche to do that race and my other programme with Porsche is going to start as well.
"So right now, really focused on what I have to do this year, and what I have to do this year is be really successful and then we will see where the journey goes. At the moment the focus is really on what is happening now."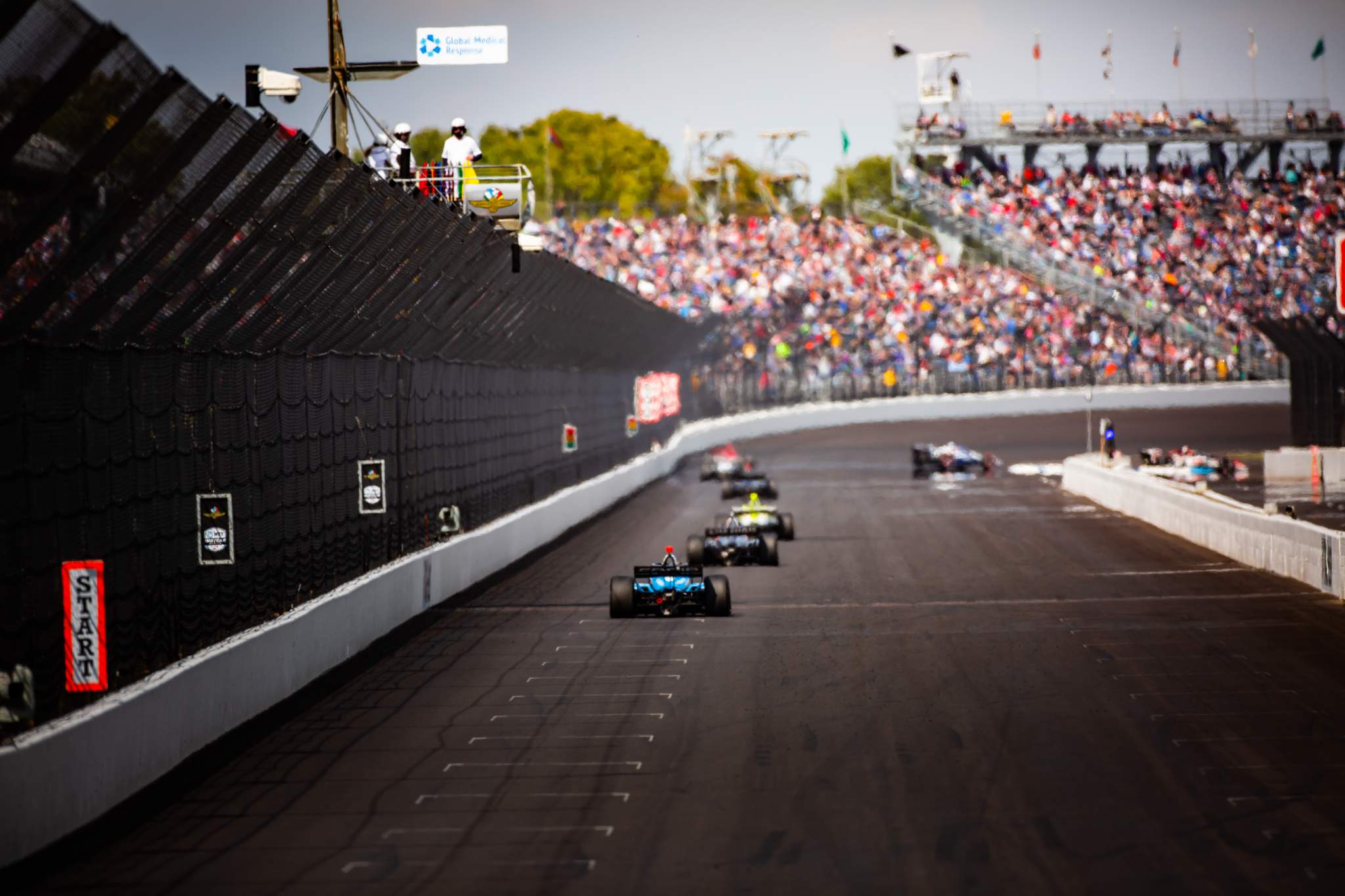 There's still so much to be decided in terms of testing and personnel, but de Silvestro is confident that with the team's affiliation with Penske and with Paretta in charge, she can get up to speed quickly with the lengthy Month of May to prepare.
Perspective is always going to be important with this project. It has been launched as a way to get more women in motorsport, so it will always be judged and seen as such. But that doesn't mean that its success is relative or that because it has the help of Penske, it doesn't deserve its results.
At the end of the day, we strive for a world where women compete, are paid and treated the same as anybody else.
For now, a team advertising that women can reach and perform at this level is necessary, but they are still here to compete and deserve to be praised and rewarded for their performance on and off the track, just like men are.