The year 2020 was when minorities, the oppressed and those rendered 'unequal' stood up stronger than perhaps ever before and refused to accept the cycle of repeated acts of discrimination.
Of course, such a united movement inspired a number of sports, companies and brands to throw their weight behind these movements, but many fell short of the action required to back up those initial statements of intent.
A hashtag, a tweet, a strongly-worded statement. These things are not enough anymore. The world requires action if equality is to be achieved.
That's why IndyCar, and especially its 'new' owner Roger Penske, deserve special commendation in this area.
Tuesday capped off a phenomenal moment in the history of IndyCar as Paretta Autosport – a female entry into the Indianapolis 500 – was launched ahead of its first race in 2021.
When IndyCar – in partnership with IMS – announced its Race for Equality & Change initiative in July last year – which is backing the Paretta Autosport project – I was excited at the prospect of the series making strides towards doing more to help stimulate equality, the feeling of belonging and being welcome for people from diverse backgrounds.
But publicly at least, visible developments on this project were initially scarce.
It launched with a $1 million fund "to fuel internal and external programs and initiatives that will create fundamental change".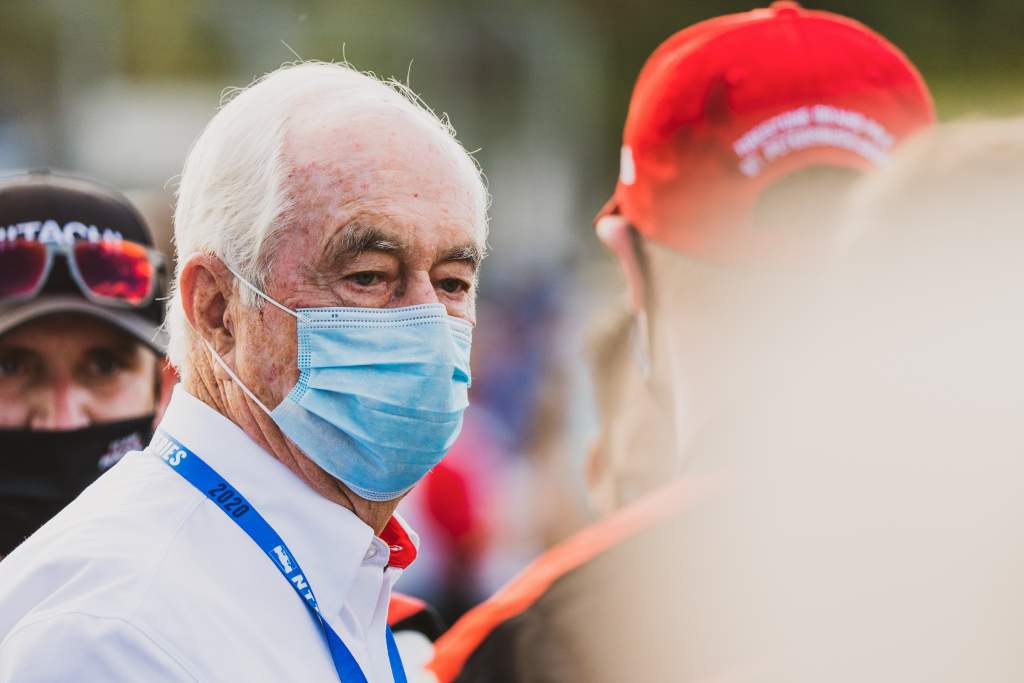 But months down the line and this project felt like another statement of intent, without details of the action required to back it up. It's a cynical view but it's a path the public has been led down by countless organisations in and outside of sports. Luckily, in this case, how wrong this cynical view was.
Behind the scenes – as well as floating an event in the Indianapolis 500 that lost not far off 400,000 ticket sales and helping IndyCar teams survive after purchasing both early last year before the pandemic hit – Roger Penske was doing his usual string-pulling.
A master of puppets behind the scenes, bringing things together with little fanfare for himself or his company. Anchored in just getting things done instead of shouting about them. I should have known better than to be suspicious of the project with Roger behind it.
"This is also a big step in our social construct for providing equality and equal opportunity for people of color in all areas of our lives" :: Jimmie McMillan
First came the news that African American Jimmie McMillan – an inspiring individual, the kind of person you can't help hanging on his every word – installed as Chief Diversity Officer for Penske Entertainment Corp. Alongside that announcement, the promise of a major expansion of its relationship with NXG Youth Motorsports came. That's an organisation that introduces minority students to racing.
Then, in December, it revealed the new Force Indy team competing on the Road to Indy's third tier, USF2000. Run by African Americans, for African Americans, led by former team owner Rod Reid.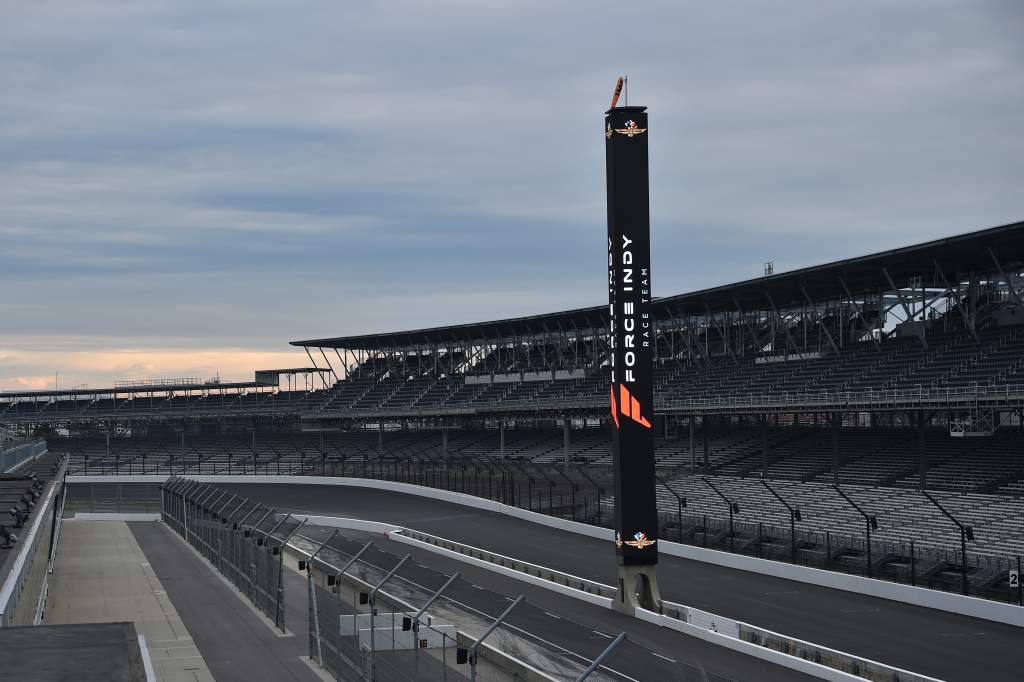 "I started a race team in 1984, and I have always had a desire to have a team of talented individuals who look like me in the professional ranks of the sport," Reid said.
"I have been in and around the sport for 40 years, and this is just the culmination of years of hard work. I simply cannot wait to see this race team on the track this spring."
The team is currently choosing between Myles Rowe and Nicholas Rivers to drive its car with an announcement expected soon.
McMillan added of the announcement, which he said could not be understated: "This is not about a driver, it's not even about Coach Reid just as an owner, but this is about the commitment to provide opportunities throughout the sport, whether it's accounting, HR, legal, marketing. There's so many ways in which we can be more involved and more engaged in this sport.
"Through that we're going to service the fans we already have. There have been people of colour following this sport for a long time. For them, this will be a happy moment.
"We hopefully also will introduce new people to this thing that we love called auto racing. As part of the Race for Equality and Change, this is a big step.
"This is also a big step in our social construct for providing equality and equal opportunity for people of color in all areas of our lives."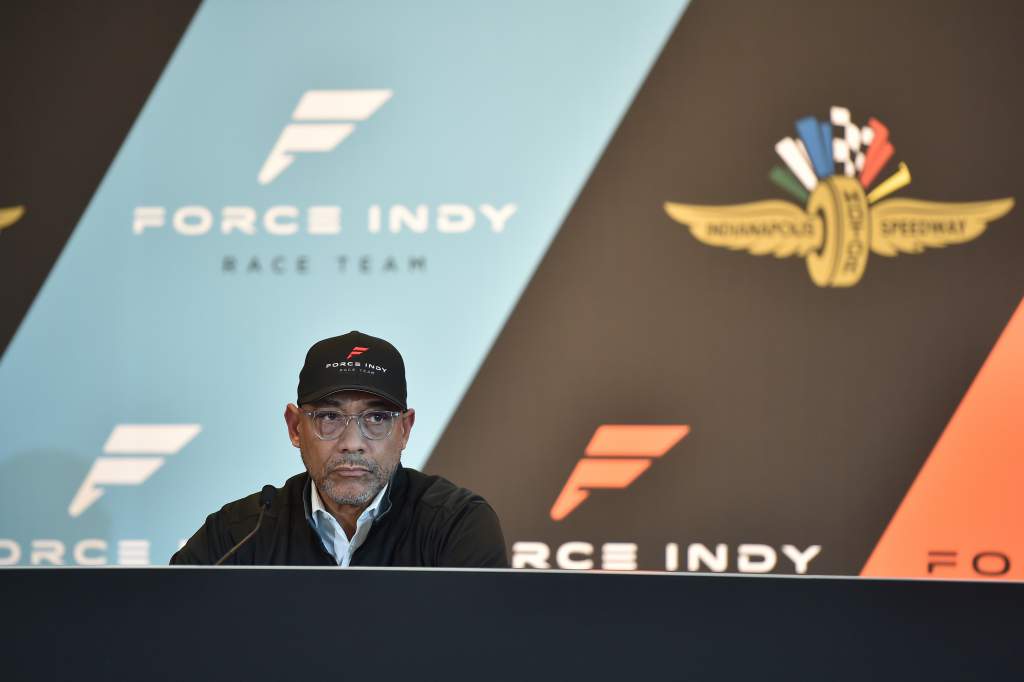 Again, Penske was all over this one, as the team will provide a mentorship programme for Force Indy, its shop will be based just down the road from Penske in North Carolina.
That was already a huge step in terms of the resource and involvement from Penske, but on Tuesday Roger proved he wasn't done by confirming the backing of the new Paretta Autosport team.
Beth Paretta, behind the Grace Autosport team's failed attempt to make the 2016 Indianapolis 500, has worked tirelessly at the grassroots aiming to attract young women into the sport as well as inspiring many other girls from the elite level.
"I worked with women engineers, who only decided to follow the engineering path after they saw another woman in that role," says Paletta, a former executive at Dodge, Fiat Chrysler and with experience of overseeing racing programmes.
IndyCar will be able to hold its head high in 2021 as it excels more in this area
"I'm guilty of that myself, I only pursued a job as an automotive executive after I saw another woman in a role that I thought that maybe I could do one day.
"There is some momentum by we're able to create opportunities for women by shining the spotlight on their stories, because the way that people identify and feel a connection to what they see is innate."
Paretta's unwavering enthusiasm and refusal to give up to get this project off the ground is inspiring, emotional event when you hear her speak of the experience and the great deal of time and effort she has sacrificed in a bid to give back.
We'll have a full feature with Paretta discussing the background and formation of the team soon, but for now, know this: She's the perfect person for this project. And with Penske technical support and the able Simona di Silvestro driving, the ingredients are there to succeed.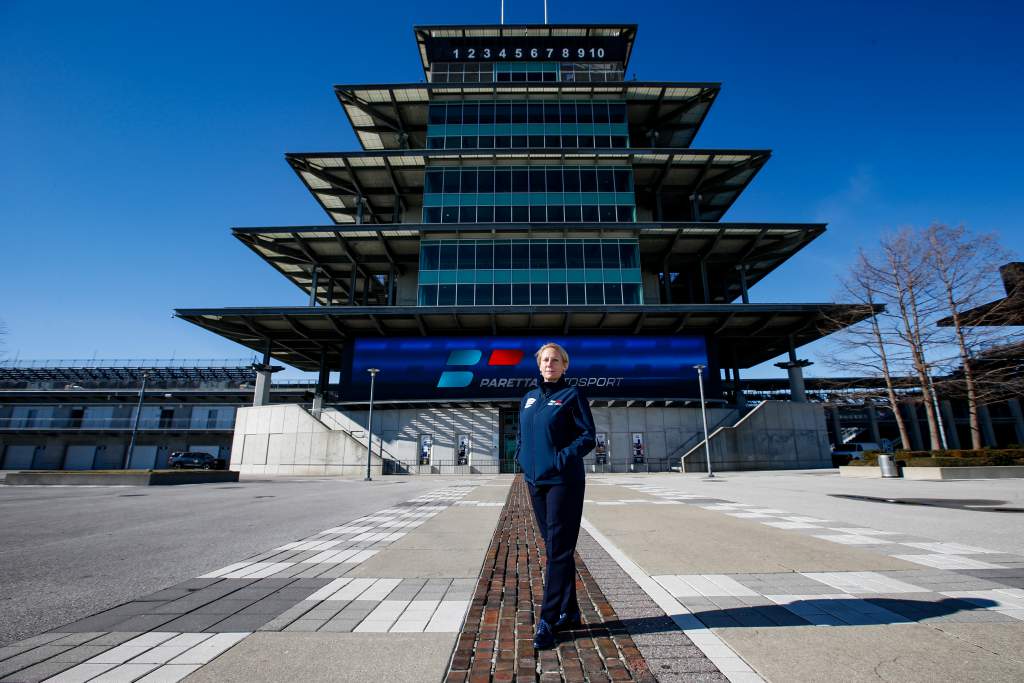 It's no surprise actually to see Paretta involved in this project. If there's anything Roger Penske has done better than all the other good things he's done over the years, it's surrounding himself with the right people. In Paretta, he has done that.
These new projects IndyCar and Penske continue to become involved in can be a leading light of example to other series around the world. We saw NASCAR take the lead in America in terms of fighting for equality in 2020, but IndyCar has stepped up with the backing of Penske to take NASCAR's lead and join it on the frontline.
The fact that Penske appears to float many of his projects amid a global pandemic shows how seriously he has taken the purchase of IMS and IndyCar, and while other series irk at expenditure for any reason in this climate, not just in a bid to improve equality, IndyCar has been able to press on.
Of course, the economies of scale are better in a championship where there's a shared chassis, or where the series Force Indy will compete in has strong links to IndyCar through the Road to Indy.
But the level of investment and intent is still impressive, and IndyCar will be able to hold its head high in 2021 as it excels more in this area.
For that, in so many ways it has Roger Penske to thank.