Drivers across the IndyCar grid will regularly tell you that the championship's racing is the best in the world.
The same-chassis formula allows a chance for smaller teams to be competitive, the race formats allow for mixed strategy and cautions often throw a spanner in the works.
While there are so many variables, perhaps in this championship the driver can make a difference more than most series. So which team has the best line-up?
The Race has given each a ranking – in the order they finished last year's drivers' championship – with one-off entries discounted.
Chip Ganassi Racing (8/10)
Scott Dixon
Alex Palou
Marcus Ericsson
Jimmie Johnson (road courses)
Tony Kanaan (ovals)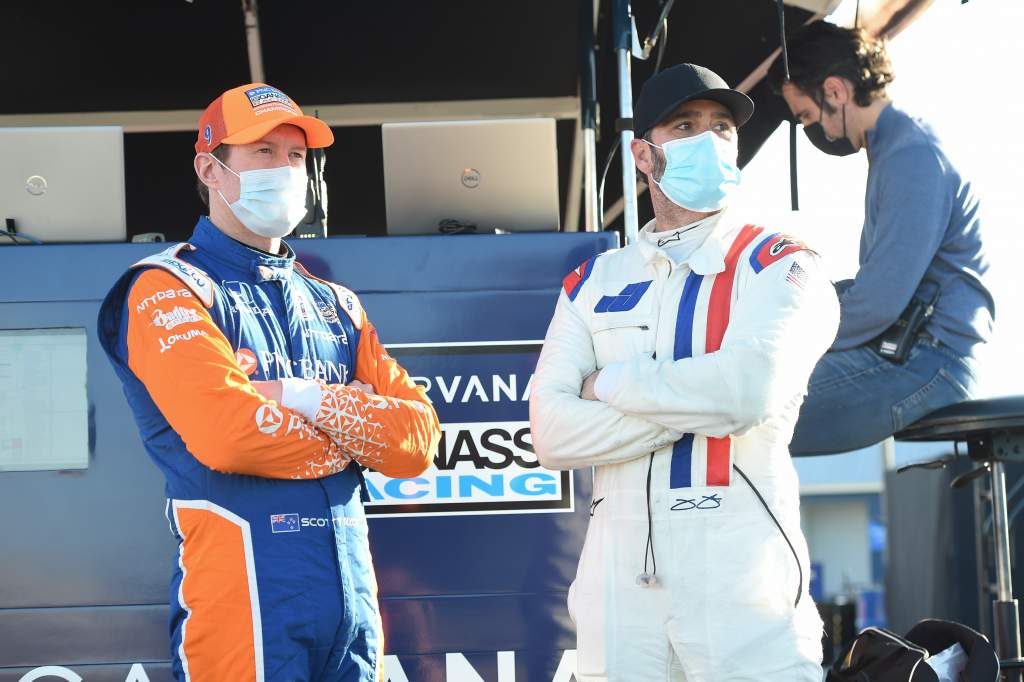 Where to start with this intriguing mix? The team has a fight on its hands after expanding again with a fourth entry in IndyCar for 2021 having been a two-car team in 2019.
Its qualifying form is the big area to improve in 2021 and Marcus Ericsson has been pleased with the progress there. If for a couple of mistakes and bad luck he'd have been in the top 10 last year and Scott Dixon won the title. Alex Palou raced for the struggling Dale Coyne outfit that really should have had a few better results. Palou probably pushed too hard at times but often they just turned up to the track uncompetitive and struggled to recover. Palou himself was outstanding as a rookie at times.
Dixon will be a title threat as always, but how Ericsson and Palou combine to push this team forwards will be interesting as this team has only sustained having one title-challenging driver for many years now.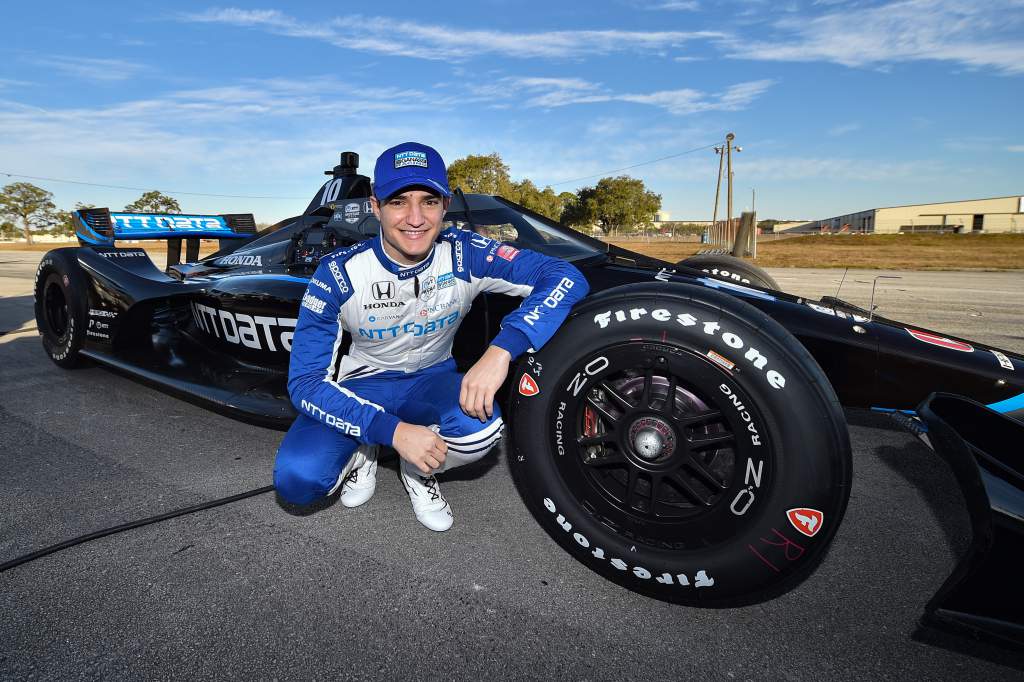 Palou drives differently from Ericsson and Dixon so he could be left behind trying to adapt or offer a key bit of variance for Dixon and Ericsson to learn from. Only time will answer which one.
Johnson is an absolute legend and I won't hear a bad word about him given the enormity of the task he's taken on when he could have retired in peace. He's unlikely to be better than 15th or so this season but it's all about learning.  Kanaan is about as good a 'super-sub' as you can throw in on the ovals.
Palou being an unknown in a top team, Ericsson not yet proving he can win races, Johnson's learning season and so many unknowns make this a probably quite harsh 8/10, but an eight with plenty of upside.
Team Penske (9/10)
Josef Newgarden
Will Power
Simon Pagenaud
Scott McLaughlin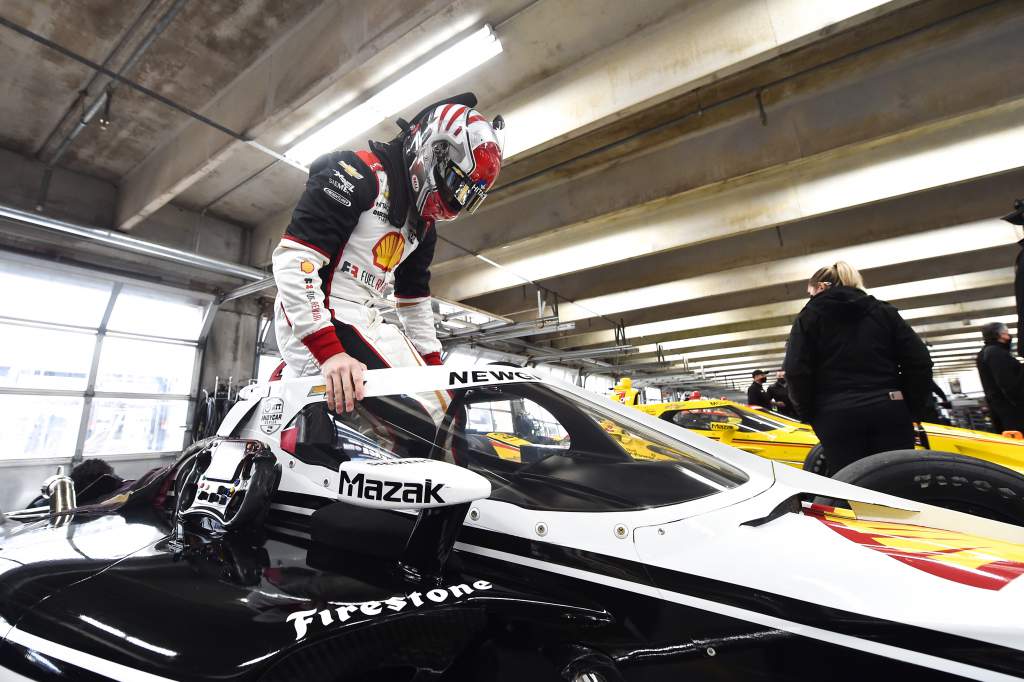 It's hard not to love this year's Penske line-up and declare it the best in IndyCar across the board. Which we have done.
There are 70 IndyCar wins and four titles between its leading three of Josef Newgarden, Simon Pagenaud and Will Power, while that trio believes series rookie Scott McLaughlin is a future winner of races and titles too.
In the returning three, there's little change behind the scenes of note. Double champion Newgarden is arguably at the height of his powers and while Scott Dixon's title was deserved last year, Newgarden drove just as well and faced more misfortune. There's a fire lit under him for 2021 which could be worrying for the whole opposition.
Pagenaud and Power are interesting. Both will win races this year and did last year, but face respective struggles.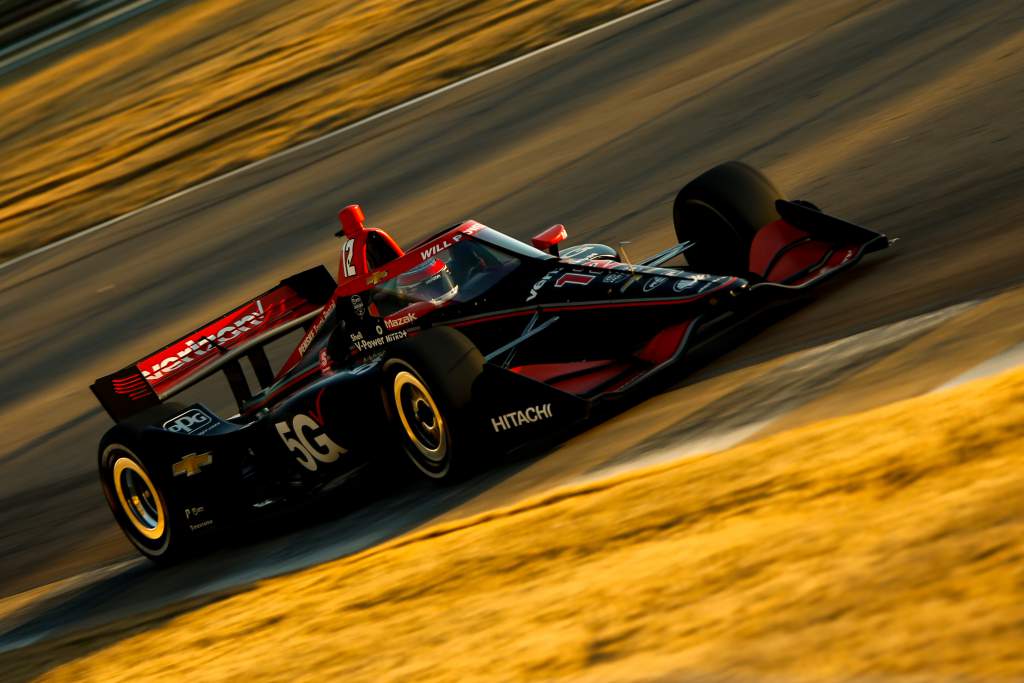 For too many seasons now Power has started the season badly and for whatever reason, struggled to marry his innate speed with even a hint of consistency. That simply has to change if he's to become a proper title contender again.
Pagenaud was a threat more recently as in 2019 he narrowly missed out to Newgarden, but last year was a nightmare. He simply couldn't drive around the understeer in the car and takes a stubborn approach to getting the car into a window he wants before he can extract the maximum.
Whether that's stubborn or just attempting to get the best out of his car and his driving will become apparent in 2021, but could be the deciding factor in his future with his team. Power is definitely in a contract year, while Pagenaud recently refused to confirm he was but it is believed that he is.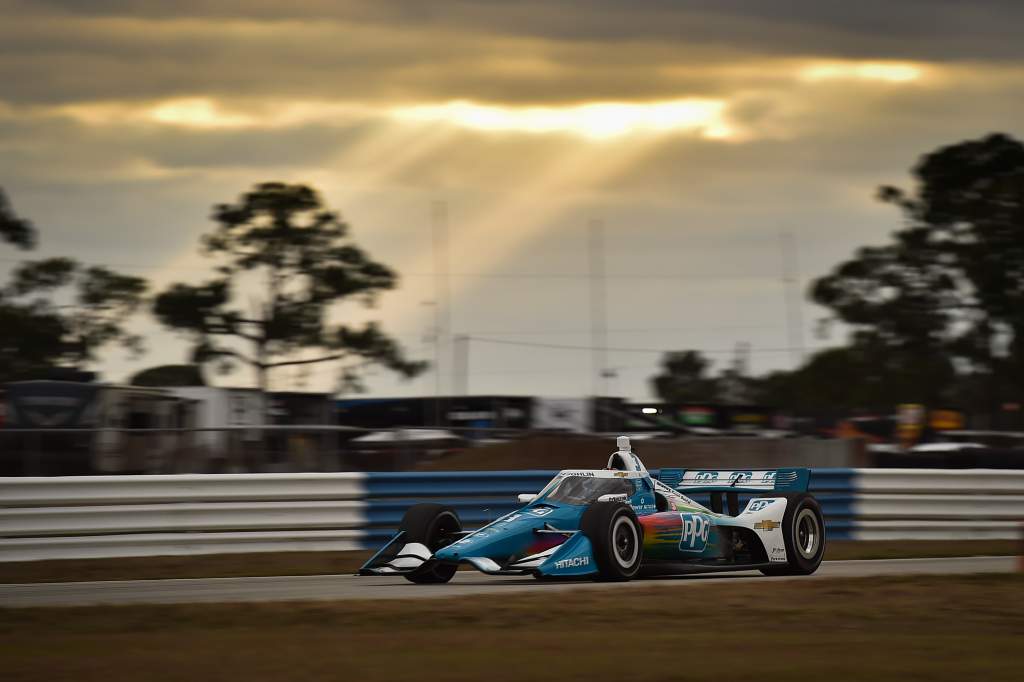 McLaughlin had a low-key debut in the last race of last season but his team-mates have played up the double-Australian Supercars champion's chances as soon as 2021. There's no doubt he has incredible talent, but adapting to a single-seater in one of the world's most competitive championships will be tough.
The fact that Power, Pagenaud and McLaughlin offer slight unknowns mean the line-up narrowly misses out on a 10/10.
Andretti Autosport (8/10)
Colton Herta
Alexander Rossi
Ryan Hunter-Reay
James Hinchcliffe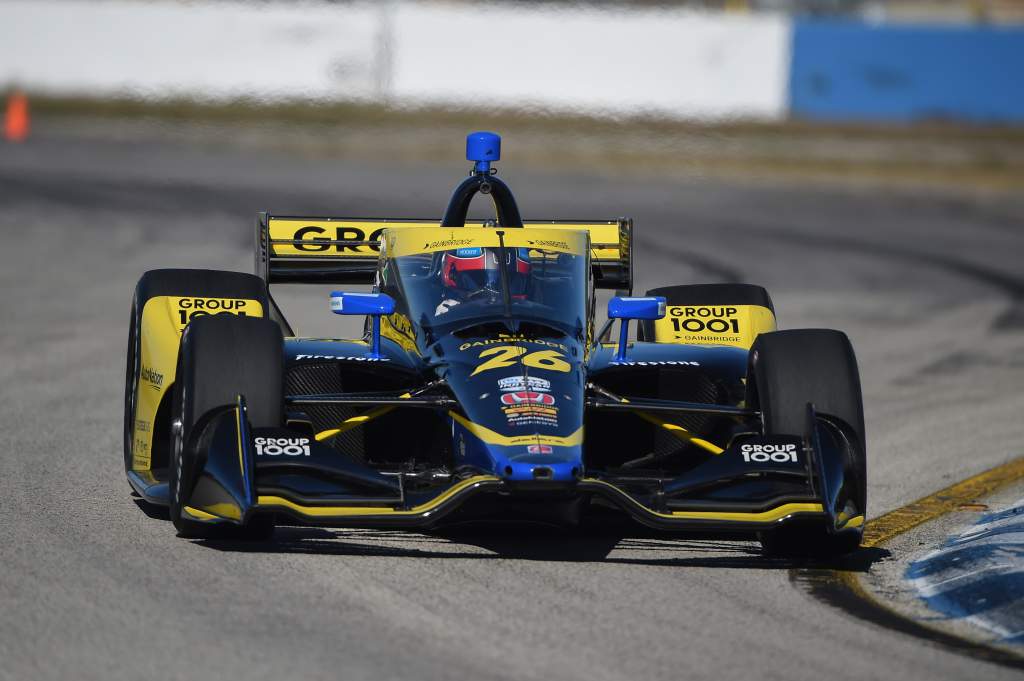 Colton Herta has called this the best driver line-up in IndyCar, but it's hard to argue this one ahead of Penske for me.
Herta and Rossi are the lead drivers and neither has won a championship. Herta was so impressive last year, adding the consistency his rookie year the one previous had lacked. Third in the championship was the reward and while Rossi struggled for two-thirds of the year Herta was the team standout.
Rossi has to rebound hard in 2021. There's no doubt the team struggled with the aeroscreen and its effects on handling, but Rossi made more than his fair share of errors including crashing out of the Indy 500 after a penalty he didn't agree with and then crashing out of the season finale while fighting for the win in an unforced error. He risks ceding his team leader status to Herta.
I know that's ultra-harsh, but it's only because I hold him to such a high standard.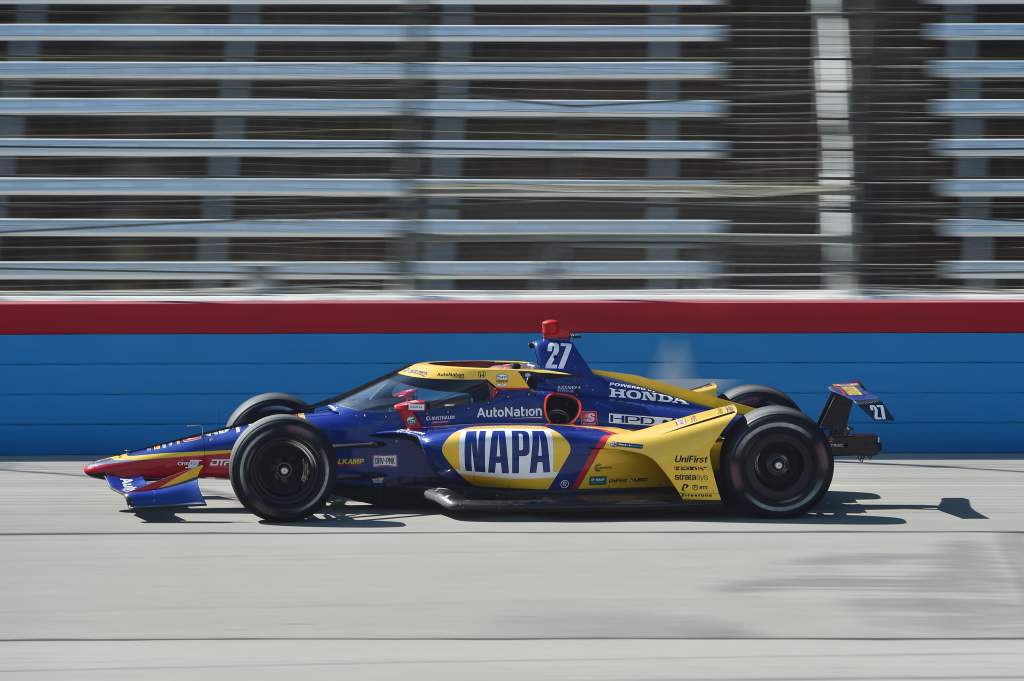 One area this line-up does match Penske in is that it has at least two serious title contenders, then.
Hunter-Reay won the 2012 title but hasn't won a race for two seasons. That doesn't mean he doesn't have value, but rather that his value is as a consistent top-10 finisher rather than a win and title threat.
It's a similar situation for Hinchcliffe who's the series most popular driver really, and although you feel he probably hasn't taken all the key opportunities in his career he's still better than his record on paper shows.
There's no doubt Rossi and Herta are constant race win threats, but Penske has three of them and possibly four in the second half of the year so that line-up gets the nod.
Arrow McLaren SP (8/10)
Pato O'Ward
Felix Rosenqvist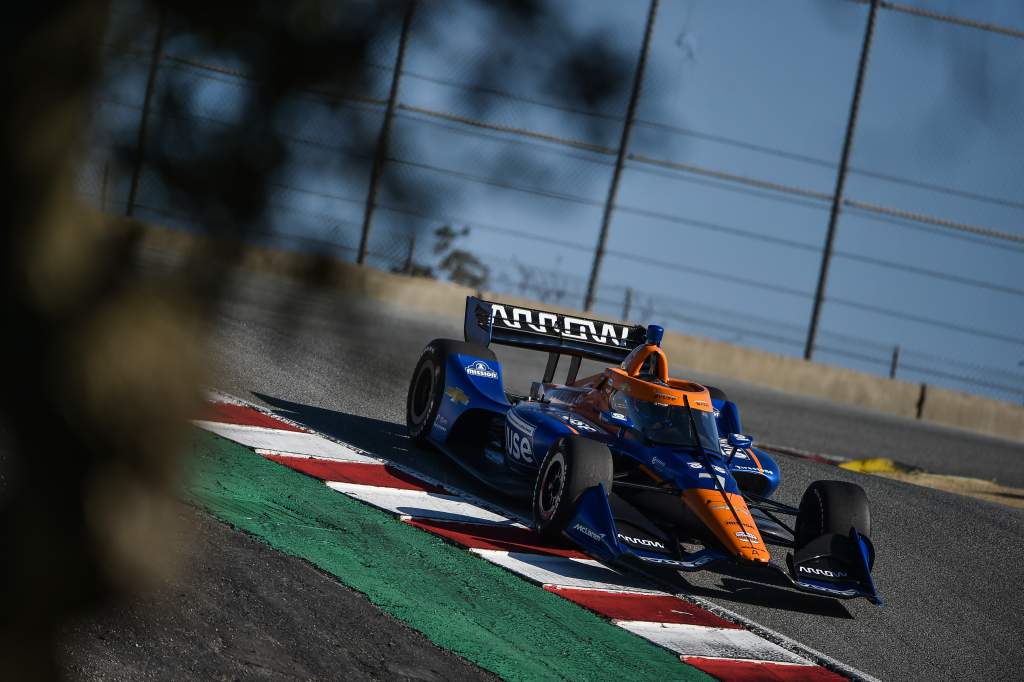 This duo is fascinating! After McLaren came onboard for 2020, O'Ward should have been third in the standings last year if not for a late tail off. There's no doubt he's every bit as good as the other impressive up-and-comers in this series.
He's now matched with Rosenqvist who was rookie of the year in 2019 but struggled in the team that won the championship last year. Perhaps taking on more of a team leader role is going to drive him n this year.
Same spot, different shot. 📸

Can you find all the differences? 🧐 pic.twitter.com/Q2wbmvZu7v

— Arrow McLaren SP (@ArrowMcLarenSP) March 30, 2021
I like where AMSP is at this year, sticking at two cars in a much more traditional European format, with two very fast, capable drivers. I think the specificity it has will pay dividends, as will having a year under its belt honing how the relationship with McLaren aids its performance.
This should be the year the team joins the big three of Andretti, Ganassi and Penske.
Rahal Letterman Lanigan Racing (8/10)
Graham Rahal
Takuma Sato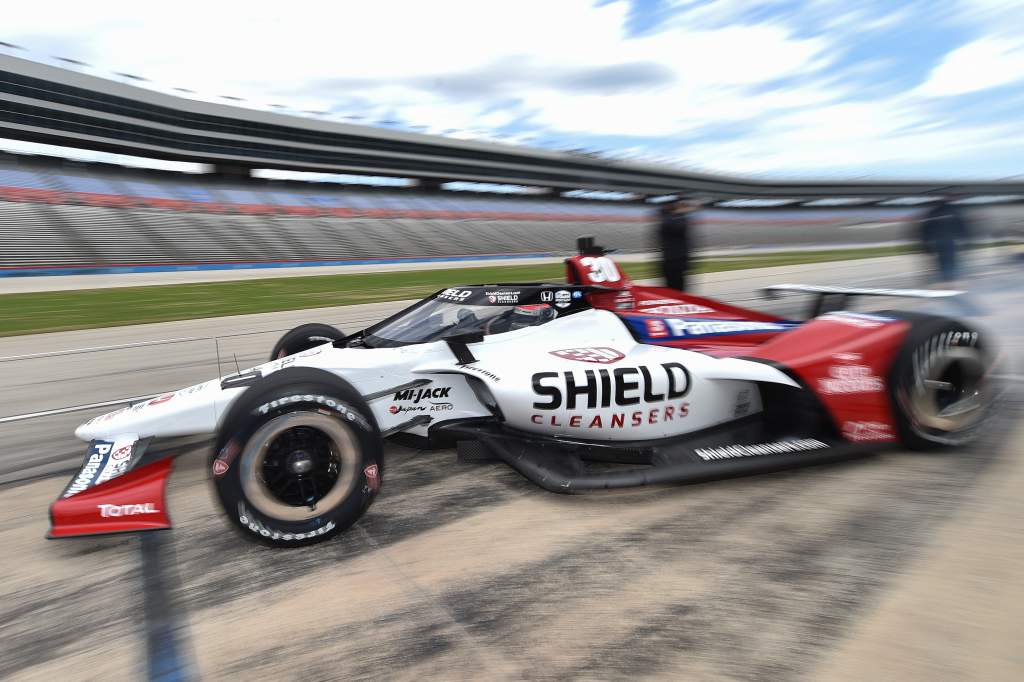 Alright, this duo is yet to prove it can fight for titles, but perhaps there's something to be said for consistency while the three big teams have plenty of off-season change heading into 2021.
After all, it was the only team other than the three above to win a race.
Sato has become a sort of odd juxtaposition where he's a favourite every time we head to the Indy 500, but the rest of the year he's often deemed to be over-aggressive and difficult to race against. Sometimes fairly, sometimes unfairly.
His speed makes him a threat, but it's often at the same tracks each year and that's not the form to be relied upon as a title contender. But I've bumped the rating here purely based on the fact that the Indianapolis 500 is still just as prestigious if not more so than the IndyCar championship and Sato's always a favourite for it. Having a new engineer in Matt Greasley is the only unknown ahead of Sato heading to Indy.
In fact, Graham Rahal has become a regular frontrunner at Indy too with his spectacular style there. He's more consistent than Sato over a season and adds a safe pair of hands to the equation. The day has probably passed where circumstance will fall into place to allow a title, but he's still a strong threat when things go his way.
Dale Coyne Racing (7/10)
Romain Grosjean (road courses)
Pietro Fittipaldi (ovals)
Ed Jones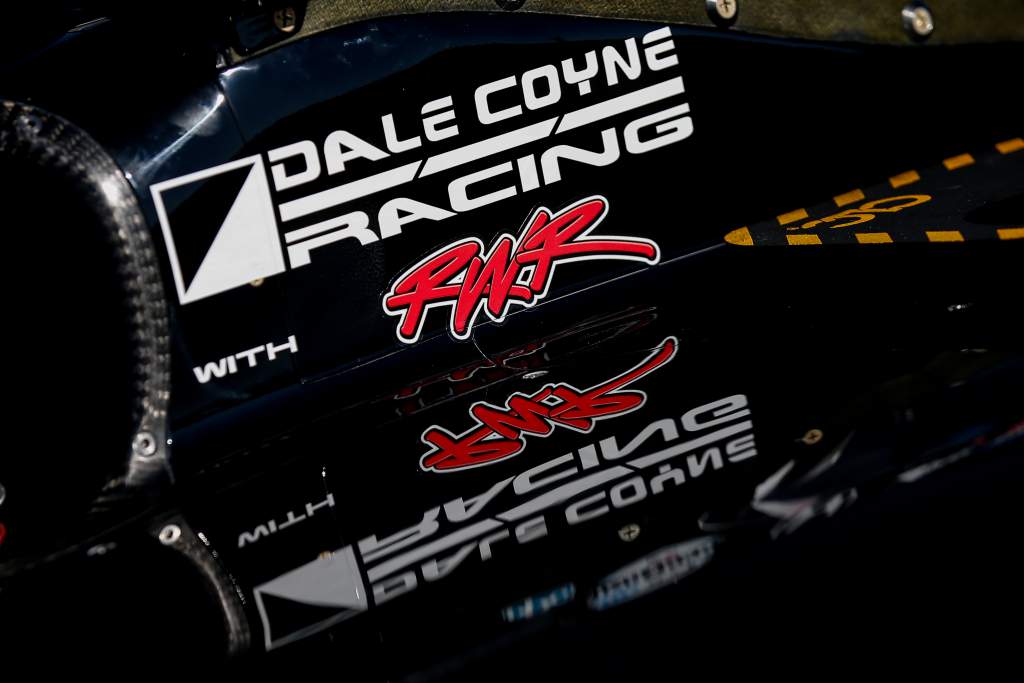 Grosjean's a phenomenal driver, but until we see how he manages the hustle and bustle of an IndyCar race, it's really tough to give him any sort of rating or ranking, especially coming off what was a disappointing year for Coyne just before which it lost some of its key staff.
Jones came close to winning the Indy 500 at his first attempt back in 2017 with Coyne, but since then he's struggled to deliver any stand-out results even after switching to Ganassi for the following season where Scott Dixon won the title. That's not enough to write Jones off as someone who can score wins and top fives, but it does leave a question mark especially in this team that is up against it compared to the big teams.
Two question marks then despite two very talented drivers. A conservative rating in this case, I'll admit, but it's another that I won't be upset or surprised if it's proven wrong.
Fittipaldi is a nice addition too, and he really impressed me in his short IndyCar stint which was curtailed through injury. Like his team-mates he's a bit of an unknown, but the talent is there.
Ed Carpenter Racing (6/10)
Rinus VeeKay
Conor Daly (road courses)
Ed Carpenter (ovals)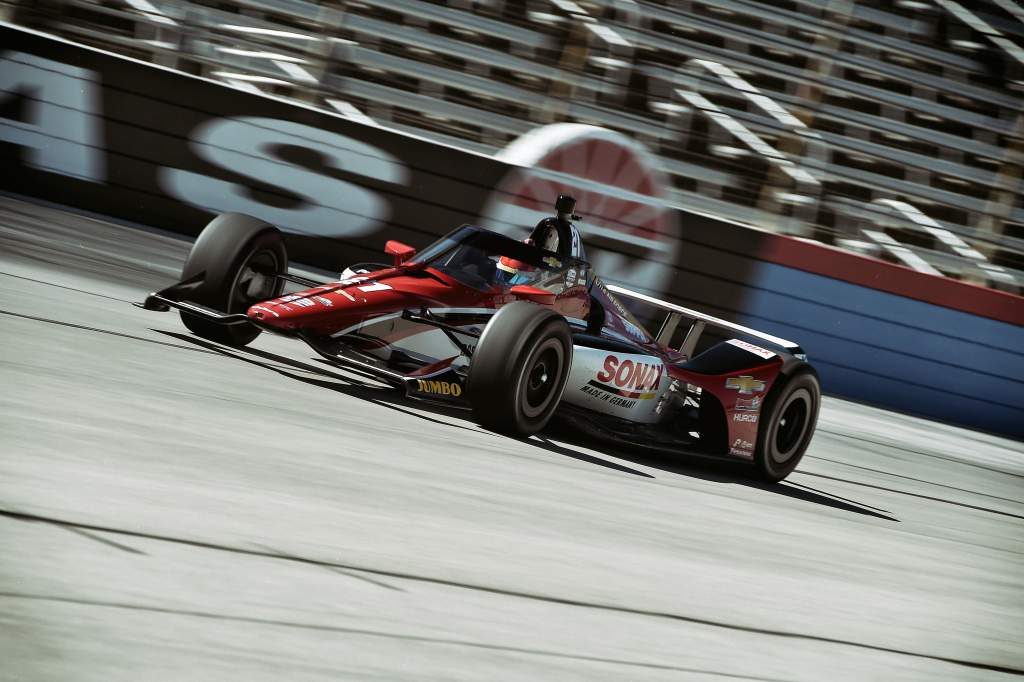 VeeKay was probably the shining light for this team as the rookie of the year last year, but even then I have to temper that with a 14th place finish in the standings. There were flashes of pace and great overtaking moves but that's not enough in IndyCar, and like Colton Herta last year, VeeKay needs to add consistency in 2021.
A Daly/Carpenter car share is one of the better ones on the grid, although neither had a good 2020 in this car. Daly didn't score a top 10 and Carpenter was fifth in the Texas opener then no better than 15th in the five-race stretch following.
All three are talented drivers but are no more than one-off warriors on recent form.
Meyer Shank Racing (7/10)
Jack Harvey
Helio Castroneves (part-time)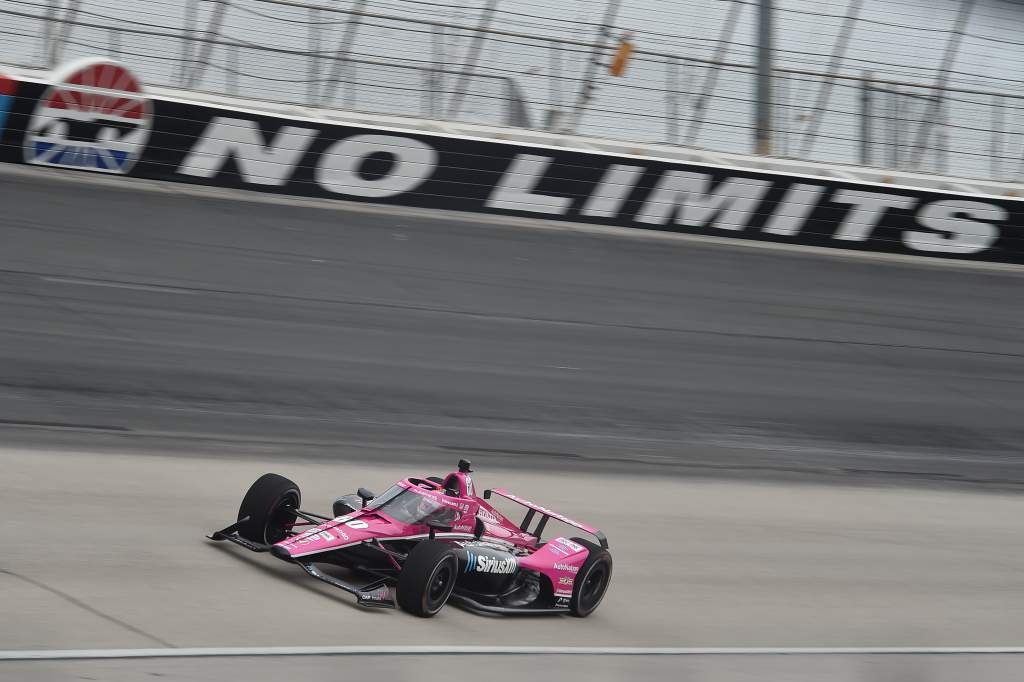 Jack Harvey has every right to argue he should have been in the top eight in points last year and with Andretti's technical support, that's not out of the question for 2021. After all, Andretti really found something in the second half of 2020.
Mind you, Harvey was impressive pace-wise before that Andretti breakthrough which shows you the autonomy of this impressive small team that continues to go from strength to strength. This feature explains a bit more about how it went so wrong in early 2020.
Adding Castroneves is a shrewd move too. He brings in experience of success, can help Harvey and still has his heart set on a full-time IndyCar seat. He knows he needs to impress in 2021 if he's going to achieve that.
We didn't see the best of him in a one-off 500 appearance in a Penske team that struggled, but maybe a switch to Honda with Andretti power will give him a boost towards a record-tying fourth win. He's still capable.
AJ Foyt Enterprises (6/10)
Sebastien Bourdais
Dalton Kellett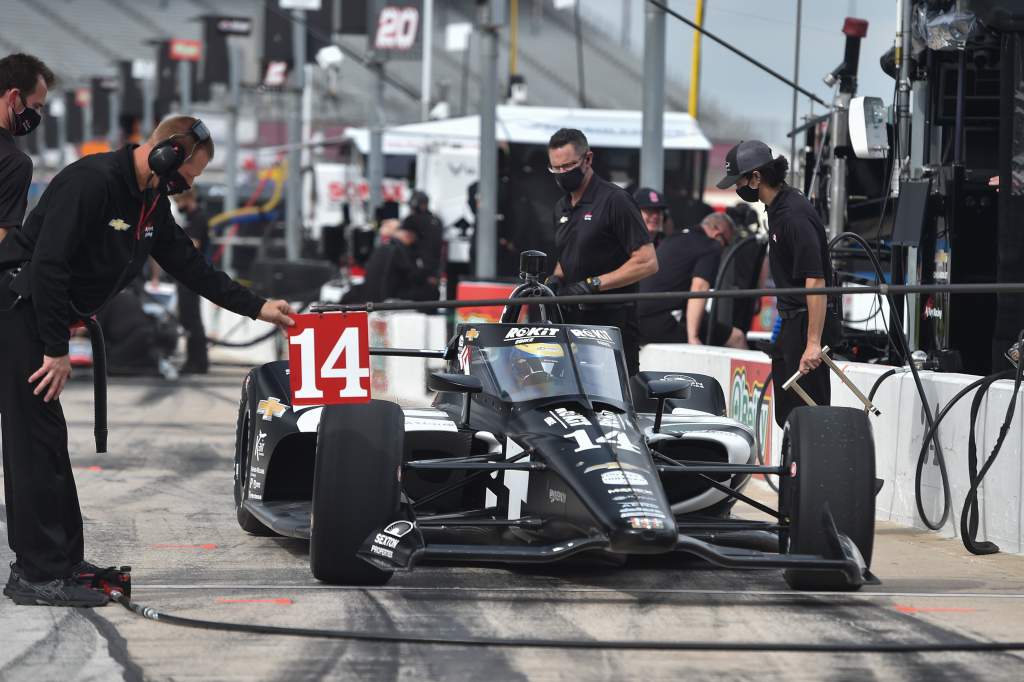 Sebastien Bourdais' Sebring 12 Hour win proves he still has an edge and Scott Dixon has proven age is merely a number in IndyCar.
Bourdais still appears to be fiercely driven towards success by the disdain of being dropped by Dale Coyne at the end of the 2019 season, but hasn't raced for a top team for a while now and has to prove he can still cut it at the front.
Despite what feels like Foyt's eternal struggling in IndyCar, it feels like something is really happening with a lot of investment in the engineering side of things to match the standard of Bourdais. Whether it can challenge for top fives and a win or two will be one of the best stories to track in 2021, especially as AJ Foyt is one of the most successful drivers in American history and his team's woeful performance is just an unacceptable mix.
Kellett has yet to prove he belongs at this level on pace alone and bring's the line-up rating down. But that's with only a handful of races under his belt. Perhaps working with Bourdais and getting a full season can give him a boost.
Carlin (6/10)
Max Chilton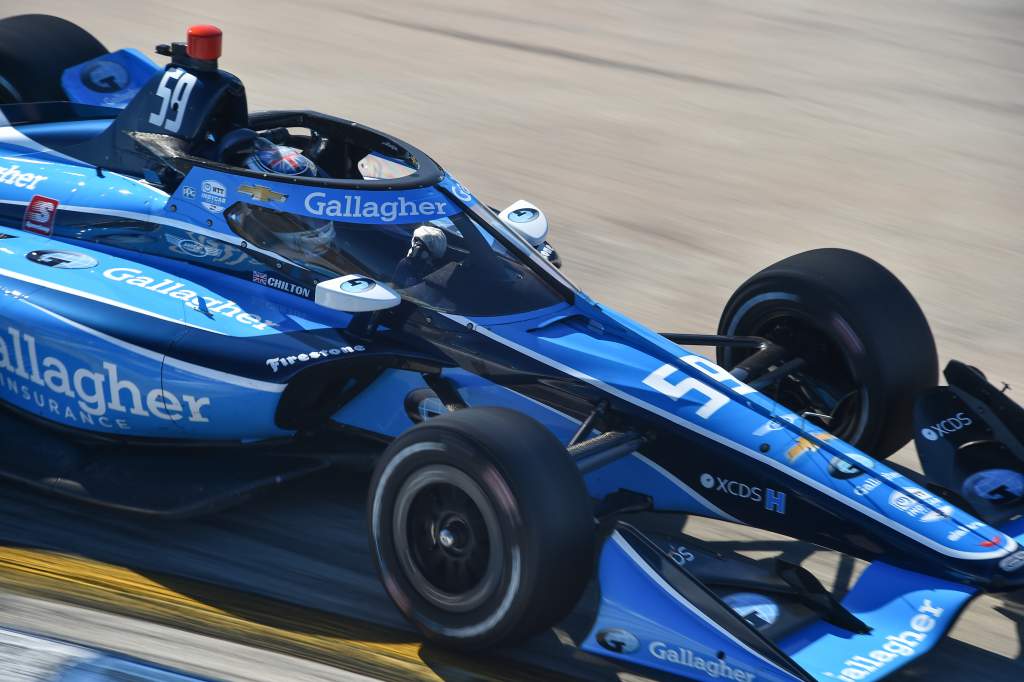 This is the only team on the list with a single, part-time entry as it stands.
I like Chilton, and I think he's better than his 2020 without a top 10 showed – it did include some bad luck when it came to strategy.
A refocused approach in the off-season could unlock a bit more consistency for him in 2021 and that would be good to see as since his switch from F1 he's not been able to prove his ability scoring only one top five.
A six is undoubtedly harsh but ultimately Chilton and Carlin haven't delivered. It's hard to do that as a tiny team up against the big guns, though.
Did we get the rankings right? Let us know in the comments or via our social media.