Supercars champion Scott McLaughlin impressed in his first official IndyCar test for Team Penske at Austin this week by setting the third fastest time.
McLaughlin – who has won his two Supercars titles with the affiliated DJR Team Penske operation – only ran three laps on the first day of the 'Spring Training' test as cold and wet conditions prevented anyone from taking to the track for much of the day – but was not downcast at that point.
"I woke up like it was Christmas and I haven't been able to open my presents," McLaughlin said after Tuesday's truncated running. "But look, I still got a chance to go out there and have a feel.
"The team got an idea of the windscreen with the rain and all of that. Unfortunately, it was just too cold with the tyre. Firestone and IndyCar made the call we should just wait."
But on Wednesday, McLaughlin completed 62 laps and shocked the paddock by climbing up the order in the final 20 minutes of the afternoon session.
In a late push, only Alexander Rossi was able to better McLaughlin's effort before the session ended with 10 minutes to spare as Patricio O'Ward spun.
"Overall, I'm pretty proud to look at the board and be third," McLaughlin said.
"Obviously everyone else probably has a little more in their tank, but that's a pretty good session I reckon."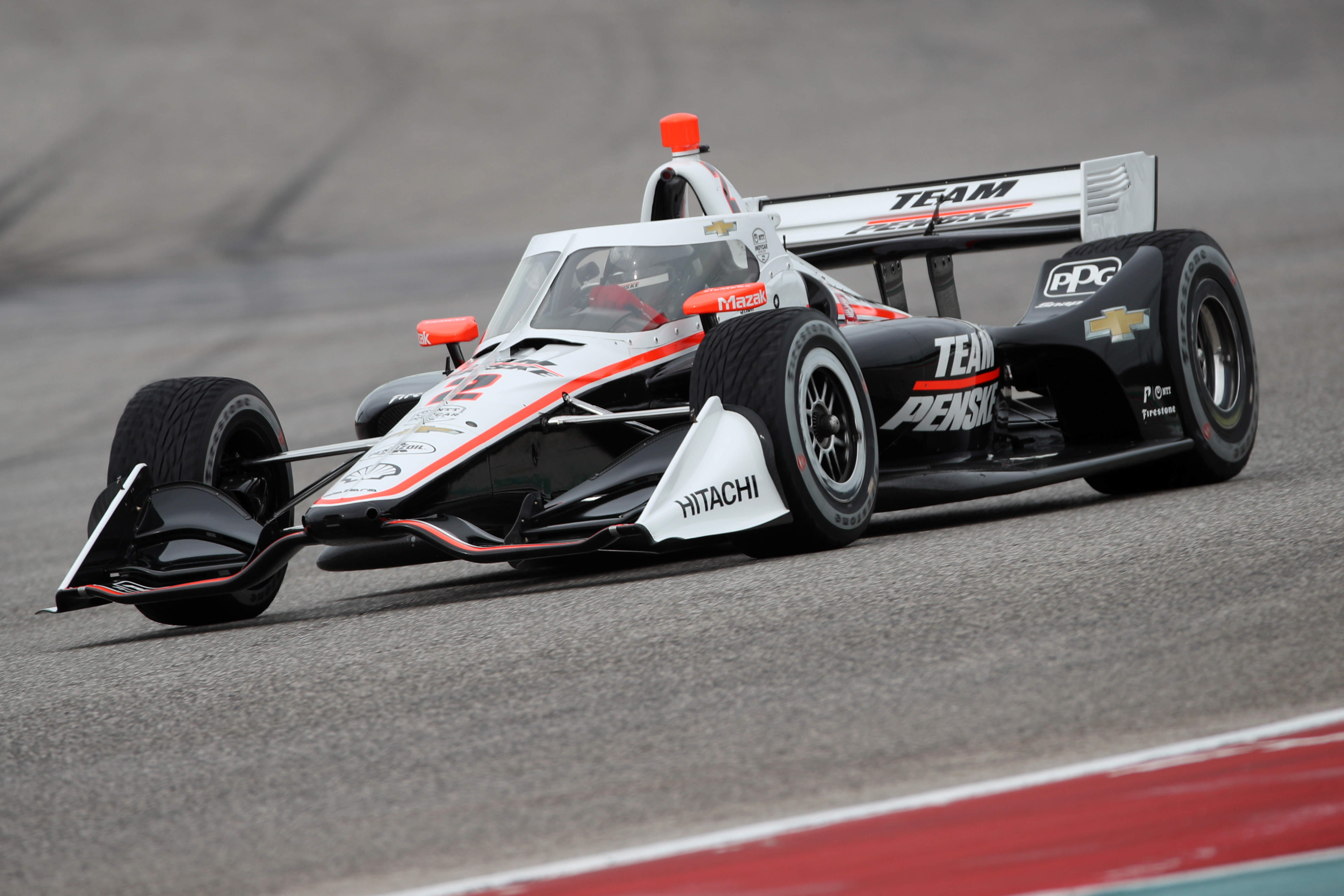 For McLaughlin, the Spring Training test at the United States Grand Prix venue was his first proper opportunity to be measured against the rest of the IndyCar field.
Other than a private IndyCar test at Sebring last month, McLaughlin's open-wheel experience is merely three Formula Ford starts a decade ago.
"This is an altogether new feeling. I'm a racecar driver and I like going fast. This is definitely faster and I'm having a lot of fun," he said.
"There is so much grip in these cars. It is hard on your neck for sure man. I've been training really hard for this and I'm really happy with the car. The speed I can carry through the corners. It's insane.
"I'm getting used to being able to use the aero. You feel every bump. The G forces are huge. Your neck gets a hammering. There is no power steering.
"In the V8 cars, we are quite lucky with that. You really have to force the car. We are going 155mph through the corners, so it is full on. I have a new sense of speed."
While McLaughlin will benefit from more simulator time before his race debut on the Indianapolis road course in May, the Austin test is one of just a few on-track IndyCar outings before then for McLaughlin – making it more than just a headline grabbing exercise.
He will also take part in the oval rookie test at Texas Motor Speedway on Friday.
"I feel really comfortable in the car," said McLaughlin. "We got my seating position comfortable, and that is really good because I'm not going to have too many times in this car before the Indy GP.
"I've done some sim work with the team and that has been really helpful. But once you get in the car, it's really different."
In testing an IndyCar, McLaughlin is one step closer to fulfilling his long-held ambition of racing in America.
It was long thought that he would follow in the footsteps of fellow Supercars champion Marcus Ambrose and make the switch to NASCAR – he even demonstrated an ex-Joey Logano Ford Fusion Cup car at Surfers Paradise in 2018. But following a successful start to his IndyCar foray, a future in America's top single-seater series is looking more and more likely.
"I'd love to explore more in America. I'd love to get to America one day, that's my ultimate goal," McLaughlin said of his Stateside ambitions.
"Whether that is here or anywhere, I just want to try and be here one day. I love the country, I love the people and I love the sport that it is. We'll see what happens.
"Team Penske is making me feel really welcomed. I'm really happy with how it's gone. I'm happy with how we are going. I'm having a good crack at it.
"I have to thank my team in Australia for helping me get to this point, and I can't thank the team over here enough. It's been a dream come true.
"This is America's biggest open wheel series. I've always just wanted to be in America. I'm proud to be here.
"But I'm also looking forward to getting home and racing my Ford Mustang."