Pato O'Ward says he "fought like hell" and "pulled off a miracle" at Laguna Seca to keep himself and his Arrow McLaren SP team in championship contention at the Long Beach IndyCar finale next week.
O'Ward finished 14th and 20th in the two Laguna Seca practice sessions last weekend ahead of qualifying and then 21st in the warm-up before the race.
However, in qualifying – where O'Ward is often able to extract the maximum from a car which is quick over a lap but can be hard on its tyres over a race stint – he managed to make the Fast Six and should have qualified fourth before a spin at the Corkscrew meant he received a penalty for ruining another driver's lap, therefore relegating him to sixth.
He dropped back initially while running the harder black compound tyre as most started on the softer reds, but managed to make a huge middle stint of 26 laps on reds work. While running third, he made the most of traffic for the leaders after the second round of stops to reduce the deficit to points leader Alex Palou in second place from 22 seconds to under 15.
But shortly after the last round of stops he was passed by Graham Rahal, before Romain Grosjean relegated him to fifth on the road.
It means Chip Ganassi Racing driver Palou enters the Long Beach finale 34 points clear and a 11th-place finish will give him the title even if O'Ward wins the race and grabs all the bonus points on offer (one for pole, one for leading a lap and two for leading the most laps).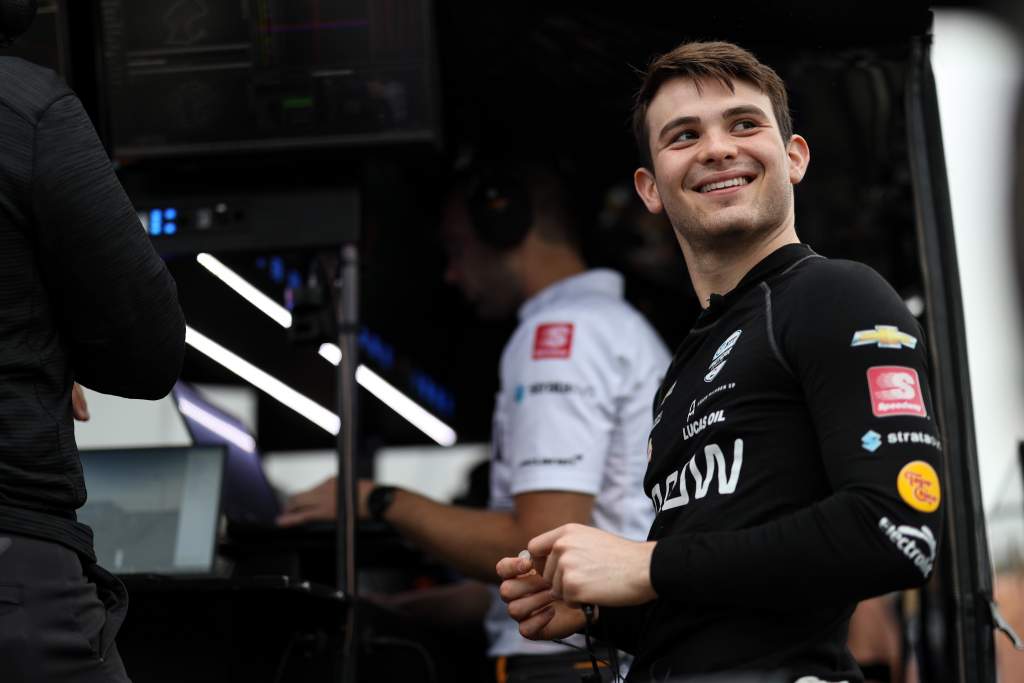 "I'm disappointed, [but] happy," said a conflicted O'Ward after Laguna Seca.
"Happy because I think we pulled off a miracle with what package we had this weekend.
"We didn't have anything at all. I don't know how I pulled off a Fast Six in the qualifying, to be fairly honest. I think that put us in a great position to start.
"We took a risk. We started on blacks, because that's our worst tyre, it has been all year. But the preferred tyre was new. We only had one set of new reds, so we were forced to use three blacks, one new red. That was our race.
ROMAIN GROSJEAN, AGAIN.

Around the outside on Pato O'Ward! #INDYCAR x NBC x @PeacockTV pic.twitter.com/VjEPlZc9p2

— IndyCar on NBC (@IndyCaronNBC) September 19, 2021
"We did everything we could.
"I fought like hell.
"So, we're sort of still alive in the championship. I know a lot of things can fall either our way or against us in Long Beach.
"What we can try and do is just go there and try and win it and we'll see where everything else falls, I guess."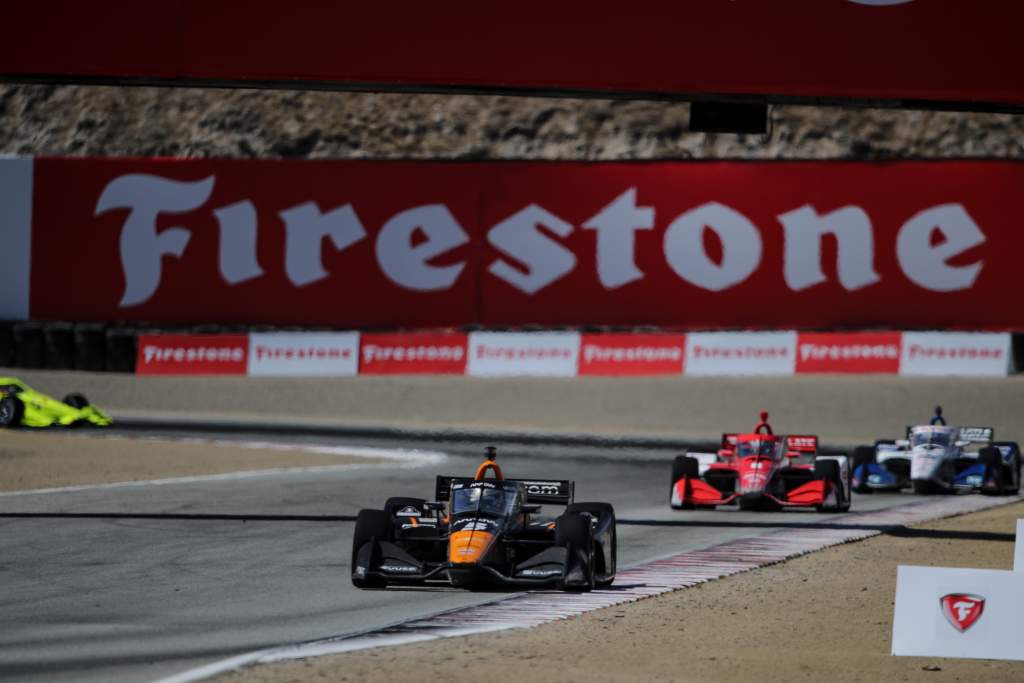 Arrow McLaren SP is at a different stage of its journey to the Chip Ganassi Racing team Palou drives for. Ganassi is an established giant whereas AMSP is in its second year of its partnership with McLaren, having revolutionised its way of working and added key staff behind the scenes.
Its car is one of the most difficult in the field to drive according to O'Ward – with his spectacular car control keeping his season alive even though he doesn't necessarily like to drive the car that way – but the team is making progress as O'Ward admitted he and team-mate Felix Rosenqvist had a similar set-up at Laguna Seca for the first time this season.
"I think we've made a significant jump in just execution, but we're not there yet," said O'Ward when asked whether the year had been a step forward.
"All we can do in Long Beach is win, and then let everything else fall."@PatricioOWard lost some ground to championship leader Alex Palou… but there's still a chance with one race remaining. #INDYCAR pic.twitter.com/nNBUjqlbBc

— IndyCar on NBC (@IndyCaronNBC) September 19, 2021
"We're not where Ganassi is specifically because, I mean, the guys have three cars in the top five in the championship. If you ask me whose championship it is to lose, it's them.
"We're here as underdogs. It's the first time we truly challenged for a championship of this magnitude, with this amount of competitiveness. I mean, I don't think it's ever been this stacked. We're up against multi-time champions.
"I think it's been a fantastic year, I have to say. I'm very proud of what we've been able to accomplish.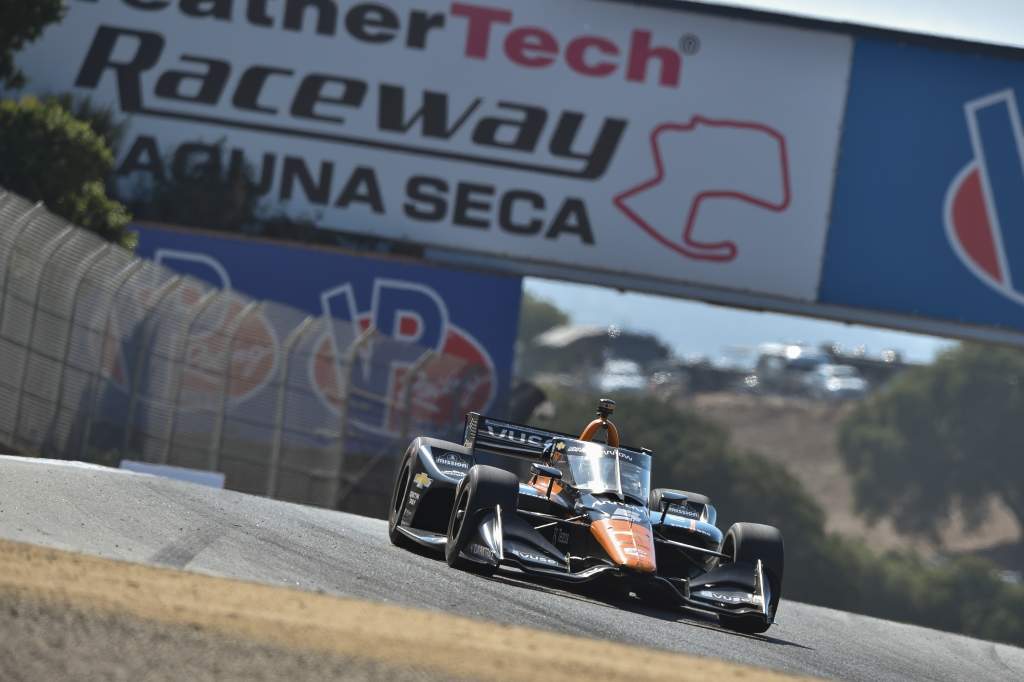 "Really proud of how we've grown. But we're not there yet. We need to keep pushing and we need to keep improving.
"I think when we find a little bit extra that we need, it should put us into contention of more wins just more frequently."
He later added: "We know we're lacking. The problem is we can't find it. That's just the plain truth. We're trying to really find those little extra bits, but we can't seem to find it yet. I know we will.
"I have a lot of faith in the guys that do all the smart things on the team because I'm certainly not the one to look at the numbers.
"We're going to find it. It's not easy, that's why I feel like you put so much emphasis on how hard it is to win here [in IndyCar], because it's freaking, damn hard, man. It's really tough."
Where the Arrow McLaren SP car has excelled this season is in turning on its tyres, and its street course pace does give the team hope entering the finale, especially as pace on street courses seems to have been Palou's only weakness in 2021.
"I'm going for the win in Long Beach, whatever it takes," O'Ward added.
"I think our street course package is probably one of our stronger packages in terms of road courses, street courses, ovals, short ovals.
"I think I'm pretty handy around a street course, so hopefully I can pull off something good and put us into contention."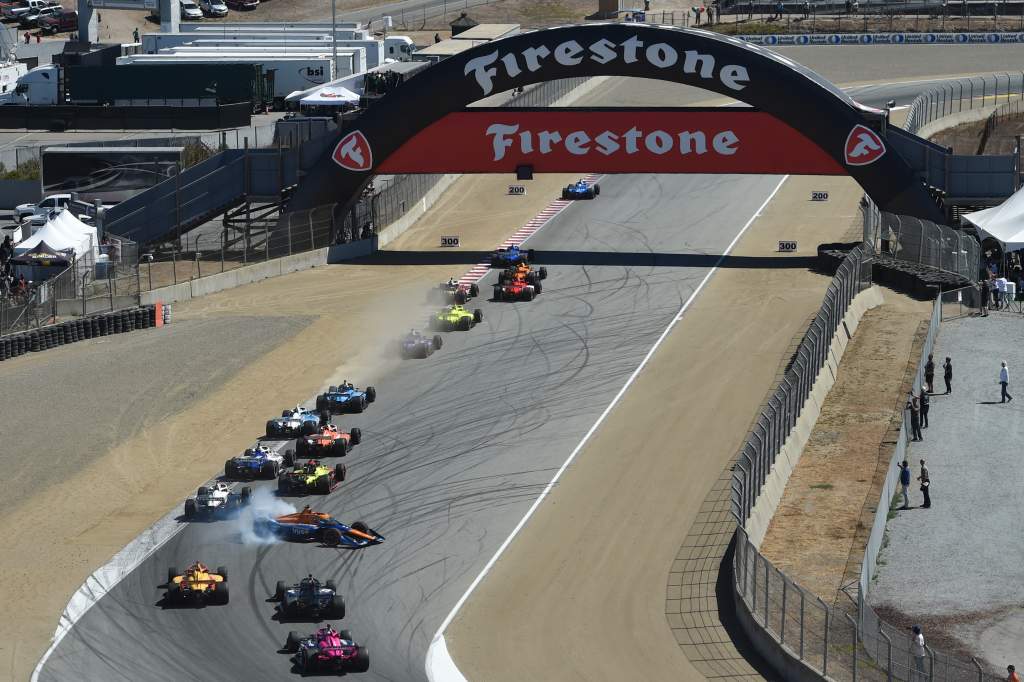 O'Ward's team-mate Rosenqvist had a tough time – calling it "one of the most difficult races I have ever driven" – going off-track twice early on. He finished 19th, and lies 21st in the points heading into the championship finale.
He did miss the second Detroit race and Road America – where he won in 2020 – through injury.