Nico Hulkenberg did a "great job" in his maiden IndyCar test according to the Arrow McLaren SP team, but the outfit still plans to assess more drivers ahead of launching its third car into competitive action.
Hulkenberg tested at Barber Motorsports Park in Alabama last Monday where he completed over 100 laps and set a representative laptime compared to Romain Grosjean's first test at the same venue, even if he was slowest on the day.
Speaking exclusively to The Race, team president Taylor Kiel said the idea was to give Hulkenberg a "thorough test plan that exposed him to everything we could think of that IndyCar-style racing could throw his way".
Kiel added that the team – which could field the car in a part programme in the second part of 2022 ahead of a full-time 2023 entry – had made some changes to the car without telling Hulkenberg what they were in a simple test to assess his feedback, which he said it was impressed with.
Asked if anything, in particular, stood out to him, Kiel says Hulkenberg presented the full package.
"I can't really put my finger on any one thing," says Kiel, "I think that it's always good to experience working with a professional.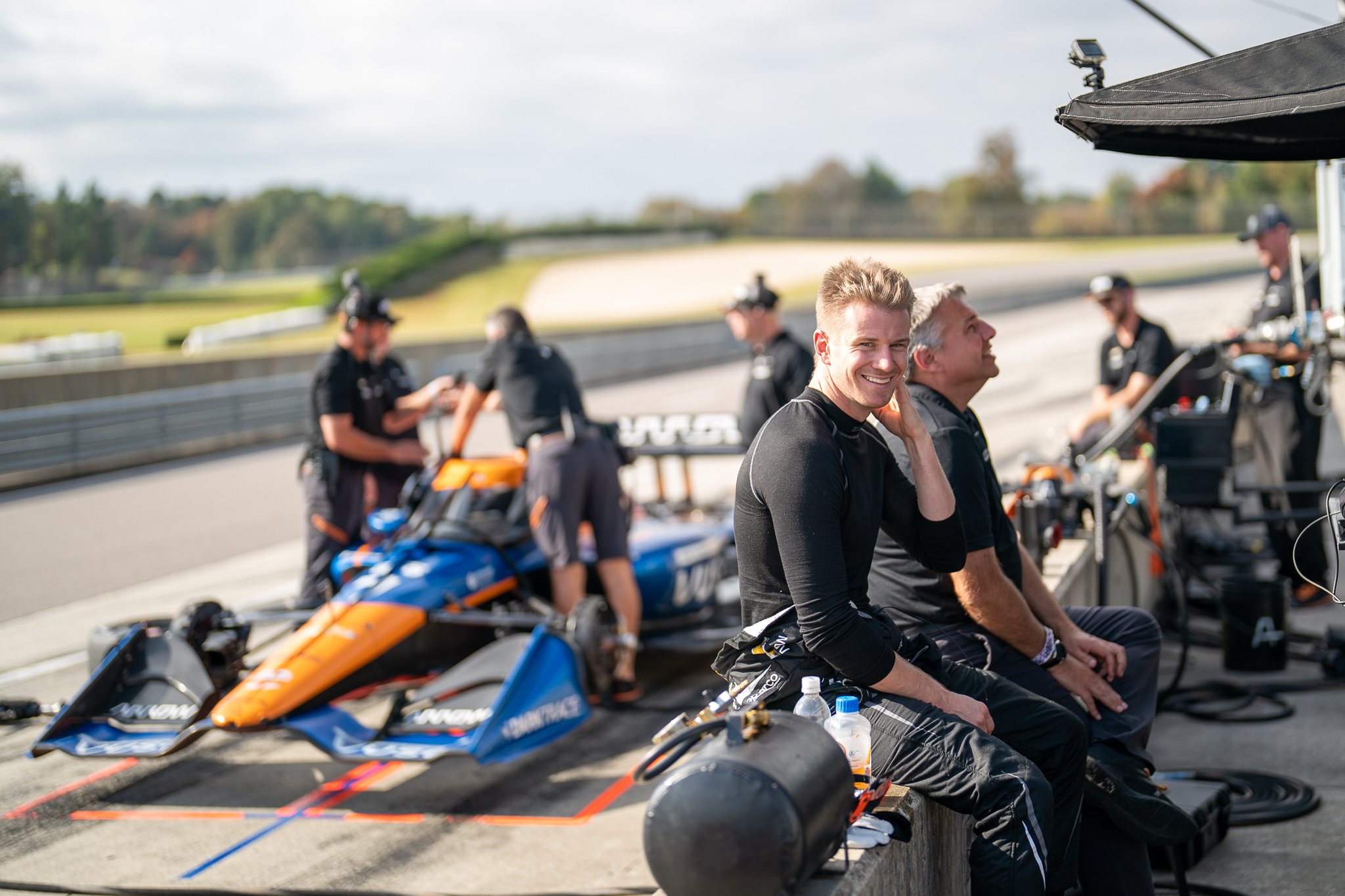 "That's not to say anything bad about the two guys that we have, they are professionals in their own right and they've really grown and matured. Felix [Rosenqvist] is obviously a very polished driver and Pato [O'Ward] came to us very young, but just in the two years now, he's been with our team, he's matured well beyond his years.
"I like working with professionals. That's the bottom line and anytime you bring somebody like him in and he shows up on time, he looks the part, he speaks the part, does his homework, then we can just get on with business.
"That's what I'm looking for. He [Hulkenberg] certainly fits that mould.
"I expected nothing less frankly based on his reputation, and certainly his resume, and he was exactly what I'm talking about."
The Race addressed Hulkenberg's aggressive style before the test surmising that it could be perfect for the nature of the heavy and oversteering IndyCar.
Even if the test made Hulkenberg feel like he needed "a new set of arms" due to the physicality and the lack of power steering, Kiel added that the pre-test notion that his style would suit rang true.
Despite labelling the test a success and with a driver of Hulkenberg's resume on the table, Kiel is still cautious to commit to any one driver for the third car including the ex-F1 driver.
The team has also had Kevin Magnussen in as a sub this year and Juan Pablo Montoya did the Indianapolis 500.
"For us, the timeline is a bit ambiguous," says Kiel.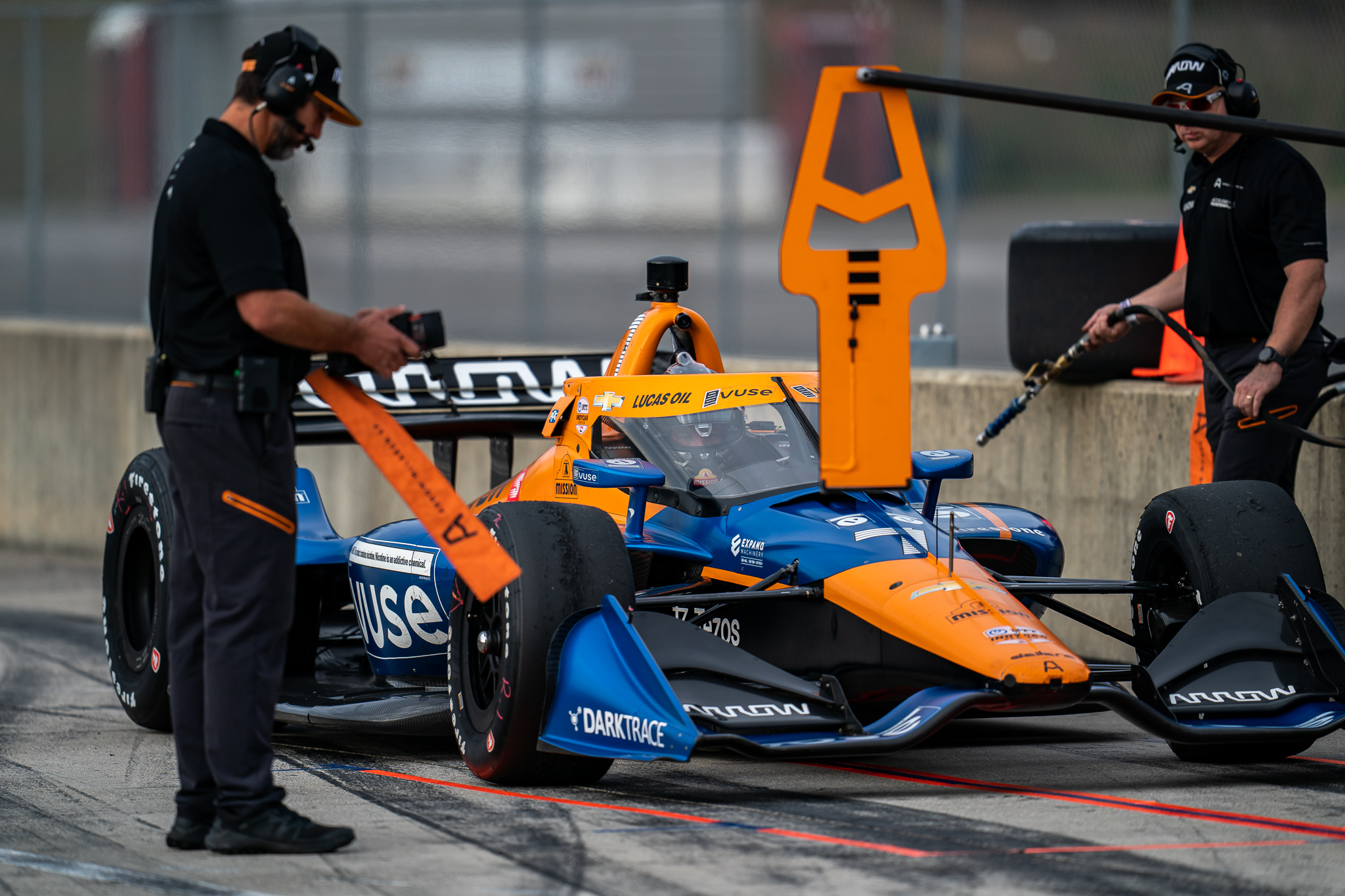 "We've got a lot of things already in place to be able to pull the trigger fairly quickly. So it does buy us a bit of time to make a thoughtful decision.
"So I think that there's two pieces to the story – there's our interest in doing it but not without careful consideration, and we want to make sure it's the right fit and those type of things.
"There's still a lot to go through on our side.
"I think that we certainly want to do our due diligence and just make sure that all the stones are turned over and we're evaluating everything that we can from personnel to drivers to everything, to ensure that the third car programme is additive to the other two. So that's how we're looking at it.
"In terms of Nico, I think we certainly gave him our best shot in terms of exposing him to everything.
"We'll talk to him in the near term and see where his head's at and in the meantime, just keep working towards our own goals as a team too.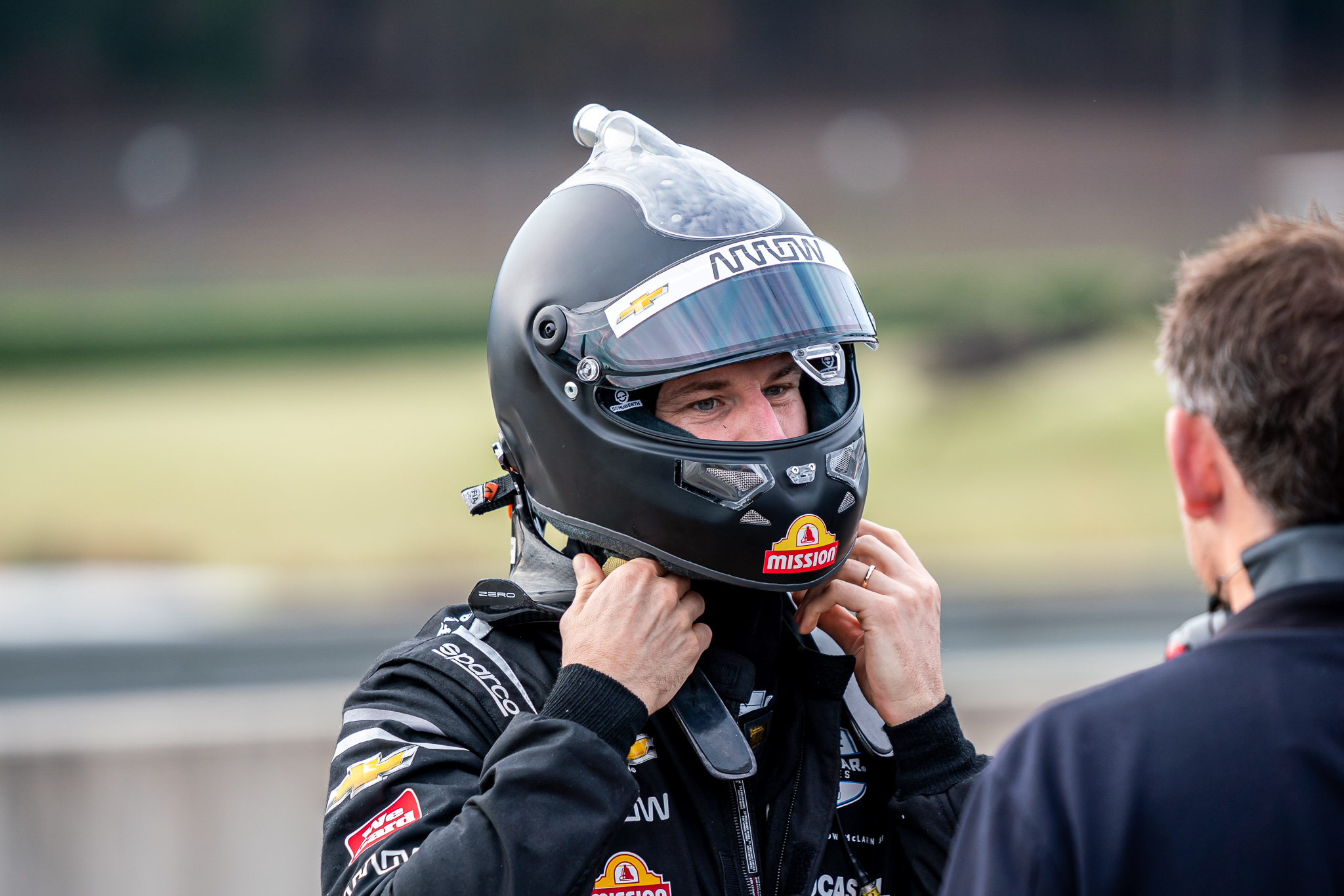 "So, I think there's a bit of time that needs to go by that all sides can consider things equally and then we'll go from there."
Kiel added that signing a driver with F1 experience was not a prerequisite and it was a coincidence that all the shortlisted drivers had raced in that championship, stating: "I don't care if they're from Formula 1 or monster truck racing cars, or if they're from Mars. If they're a good driver and they fit within our team and what we're trying to do, we'll make a move on it."
Among those drivers being considered but not yet in the car is believed to be ex-McLaren F1 driver Stoffel Vandoorne. While logistics can make it difficult to hold a one-day test, it is allowed under IndyCar rules for drivers that haven't raced with teams or in the championship before.
"Is there other drivers that we'd like to try? Yeah, I think so," says Kiel, "and we're working through that list to try to prioritise it and make sure that fits with our schedule and fits with their schedule.
"The biggest thing as I said to somebody else earlier in the week is track availability. It's so difficult to come by in the offseason, that it's really a function of, 'when are the tracks available', and then when is the driver available and then as a team, can we do it?
"So there's a lot of hoops you have to have to walk through from a logistics point of view.
"Certainly we'd like to run through our list and make sure that we're at least giving those drivers kind of in our top three-to-five a shot – just to make sure that we're making the best decision for the team."