Robert Wickens being back behind the wheel of a racing car has to be one of the feel-good stories of 2021 so far.
He was lucky to escape with his life from his 2018 crash at Pocono and has spent every day on the road to recovery since – both physically, with the goal of being able to walk unaided again, and mentally, with the challenges of fighting the adversity brought about the crash.
With undoubtedly every single observer wanting Wickens back competing behind the wheel, The Race has outlined below the battles Wickens has faced and will face in the future, what his test outing in a Bryan Herta Autosport Hyundai means, how it came about and what his racing options are in the future.
Mental health is the toughest part of the recovery
Anyone who has watched the videos of Wickens' exercises and physiotherapy will have almost felt the pain he has gone through, and his determination and high spirits have been on display throughout this ordeal.
We are still chipping away day by day even though I haven't posted about my recovery for a while! The resistance band around my legs forces me to engage more of my glutes. Which is key for my stability in my gait pattern and trunk support when standing. Happy Friday everyone! pic.twitter.com/BlcYUZauWo

— Robert Wickens (@robertwickens) November 13, 2020
It might surprise you to hear then that the mental aspect of his recovery has been the hardest element for him.
"There's been many tough times," said Wickens. "Something that a lot of people try not to talk about, but the mental health aspect of a recovery like this is extremely daunting.
"That's been really one of the biggest struggles.
"I think a lot of people can put in the manual work to try and get better and get stronger, but to do it day in and day out and keep a positive outlook, it's extremely, extremely tough.
"And then there's the whole different world of emotions that come through, then you go through different phases of your recovery and it's the mental aspect that has been hands down the hardest thing of this recovery.
"I've had a great support system. I have a lovely partner with my wife that has always had my back and has always been there for me.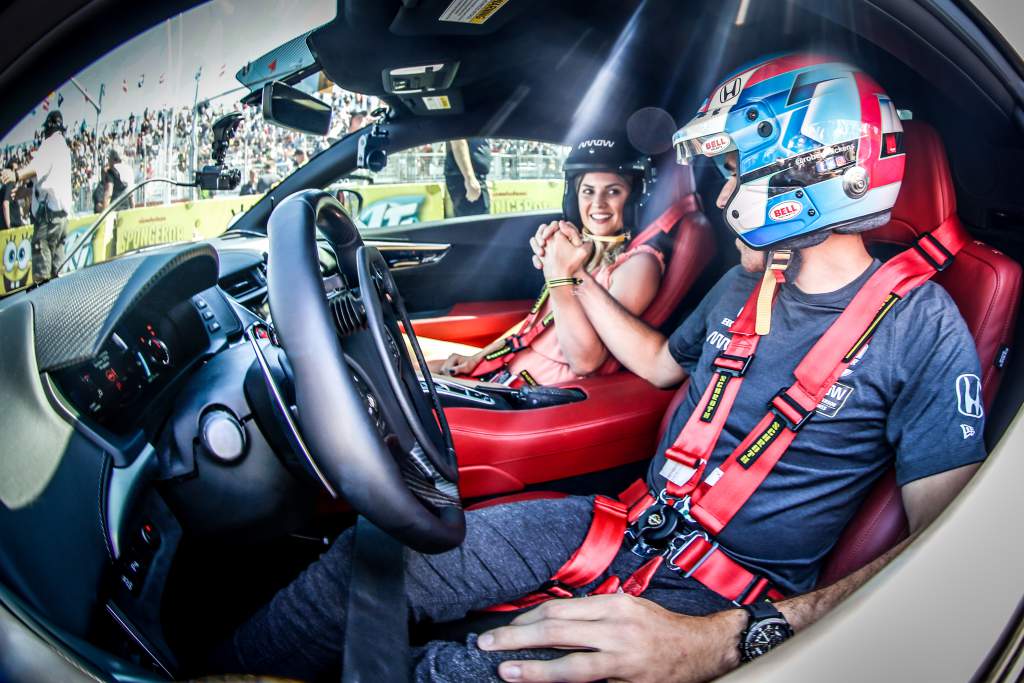 "But then even from family, from friends, from colleagues, you know, I'm so fortunate to have such a great surrounding around me within the motorsports community that I really, I feel sometimes I don't know how I got so lucky to have such a great support system around me."
Motorsport isn't necessarily a leader is in acknowledging negative mental health impacts, but it's getting better, and someone like Wickens explaining and hopefully becoming more of an advocate for mental health in motorsport can only be a great thing for all of those people involved in the sport.
In answering a different question, Wickens raised the key mental health aspect of this ordeal for someone who is an elite sportsman: "We're creeping up on three years now since the accident and I feel like I'm not utilising those prime years of my career. I would love nothing more than to get back at an elite level."
Fighting not only his battle with recovery but also losing those vital years must have been excruciating. Let's hope yesterday's test was the first step to seeing 'WIC' back up on a timing screen.
The impact of Wolff, Zanardi and Carlin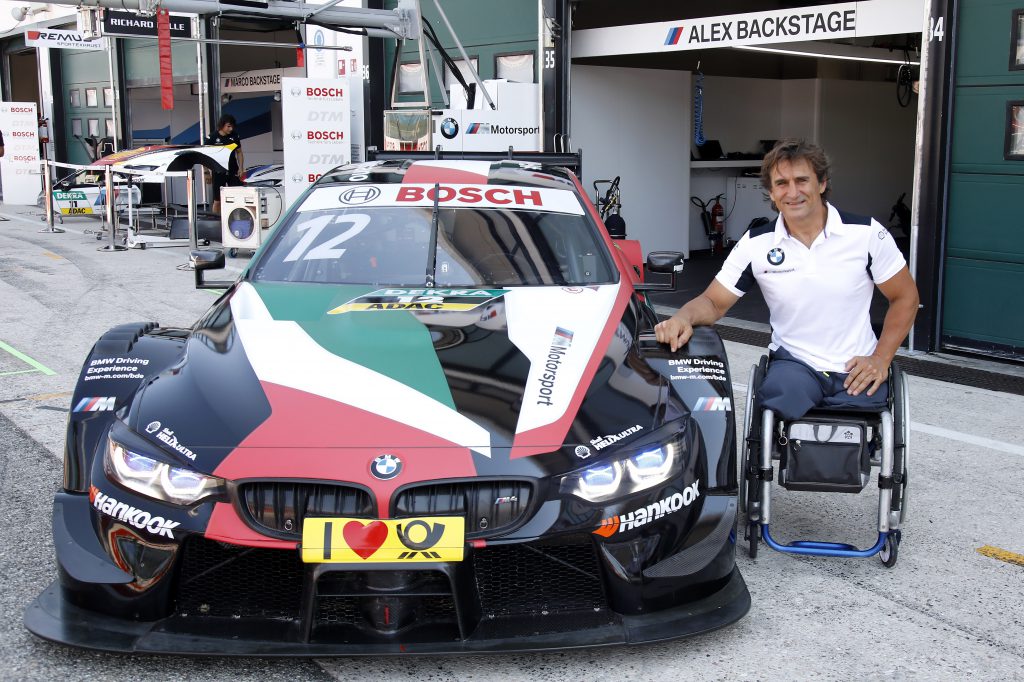 It was inevitable that people have drawn comparisons between Wickens and Alex Zanardi – due to their respective injuries being suffered in top-level American single-seaters – with Zanardi someone who was able to compete again after losing his legs in a CART crash at Lausitzring in 2001.
"Alex was one of the first people to reach out to me," said Wickens. "Once I was ready to take phone calls, we immediately started talking shop and talking about what I needed to go racing again. He gave me a lot of very good feedback on his experiences.
"Same with Billy [Monger, who lost his legs in a British F4 crash but successfully returned to racing]. And Trevor Carlin, who was the team boss for Billy, I was able to pick his brain on more of a technical aspect of what Billy used.
"But then, every injury has its own kind of unique fix. So a lot of the things that they were using actually wouldn't work for me for example, but it's still very interesting to hear what they did and how they fixed or got around their problems."
In his time at Mercedes where Wickens was a consistent race winner in the DTM – my mind did wander to his dominant Norisring win in the wet in 2014 when I heard the Mid-Ohio track Wickens tested on yesterday was wet – he got to know Toto Wolff well.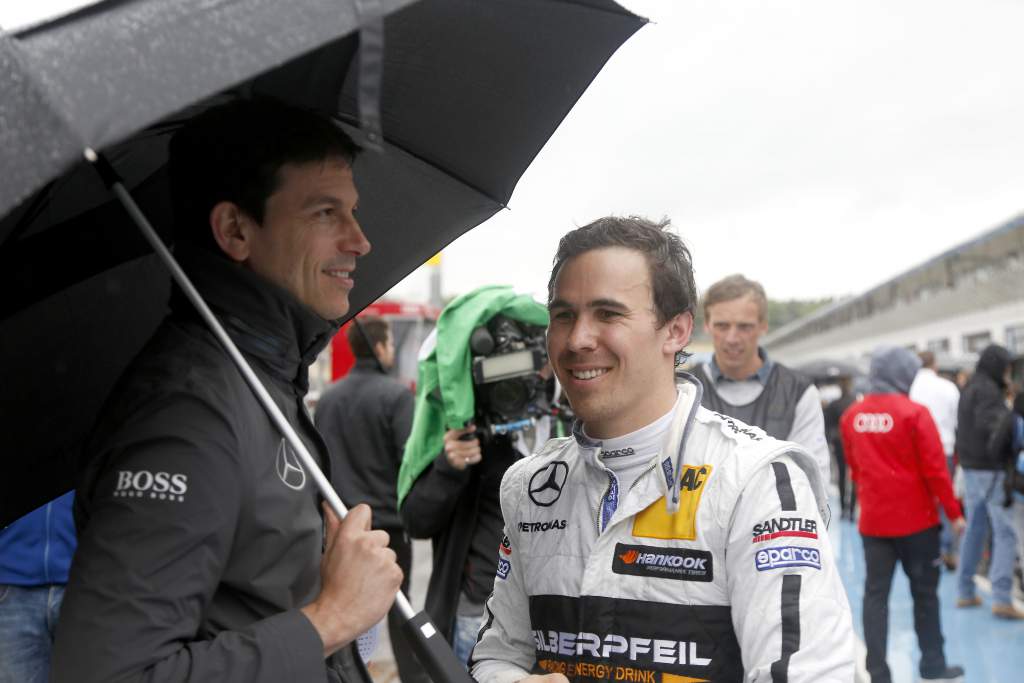 Wolff is another character Wickens picked out as having been vital in his recovery, despite Wickens having left Mercedes to chase an IndyCar career at the end of 2017.
"Luckily I was able to end my relationship with Mercedes on very good terms," he said. "Toto has been a regular person that I've been able to lean on throughout my recovery.
"Whether it be him coming to visit me when I was in the hospital still in Indianapolis to just kind of monthly or bi-monthly phone calls to check in, to see how everyone's doing. You know, he's such a great person."
How the TCR test came about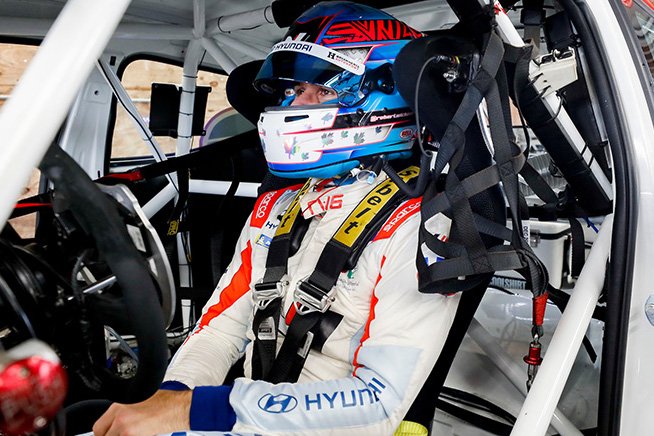 After his crash Wickens has remained part of the Arrow McLaren SP IndyCar team – he credited co-owner Sam Schmidt for helping him choose a rehab centre and with the early stage of his recovery – and has regularly been at the track over the last two seasons as a driver advisor.
Getting back in that paddock allowed Wickens to brush shoulders with many old friends and like-minded racers. Two of those, Bryan Herta and his business partner George Steinbrenner IV, run TCR cars in IMSA and one of their drivers, Michael Johnson, is paralysed from the waist down and therefore races using only hand controls.
This was an obvious fit for Wickens, who does have partial use of his legs back but is for now only able to walk with a frame.
Ride along with @robertwickens, who took some laps around @Mid_Ohio on Tuesday.

He continues to be the living definition of perseverance. (Via Robert Wickens) pic.twitter.com/K8CIcLPoB4

— IndyCar on NBC (@IndyCaronNBC) May 5, 2021
"Bryan approached me a few months ago and he asked if I'd ever want to drive a race car again," adds Wickens."I said, 'Of course!'
"And then that was kind of it for a little bit. And then things started to slowly come together one step at a time.
"He was able to let me know that Hyundai was doing a track day here at Mid-Ohio and there was an opportunity for me to drive Michael Johnson's Veloster and it was kind of the perfect opportunity, just great timing, really.
"IMSA's here in a couple of weeks and they're doing their program to get things ready for the upcoming race and I'm just kinda hanging out in the background and just having fun."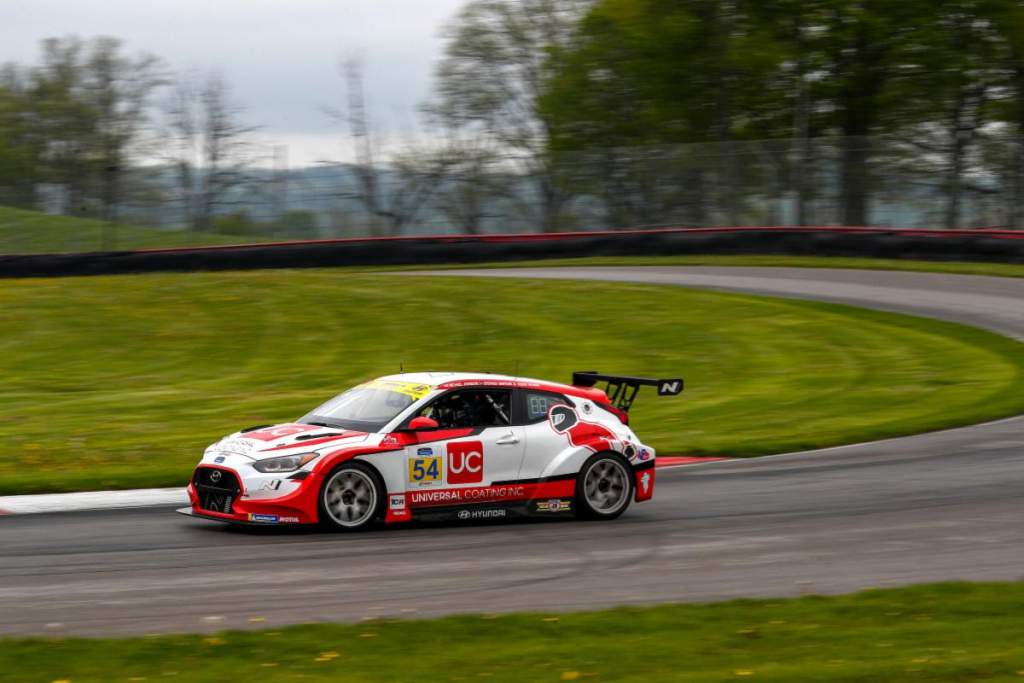 Wickens reckons he bagged about 25 laps in the morning session before returning to the car in the afternoon.
The Race asked if Wickens allowed himself to feel any emotion or relief on his first lap back in the car.
"To be honest, there wasn't!" he replied.
"There was so much going through my head on, what I'm doing with my hands, that I really don't think I thought of a single emotion apart from making sure I was pulling the right thing to stop the car. I think that was the priority.
"As you guys know, Mid-Ohio Turn 1's a pretty daunting corner. So, going up to that the first time in the wet with an entire system that I've never used before, it was definitely daunting.
"But definitely I took baby steps and took it nice and slow, I didn't want to be the hero on lap one.
"I think, we progressed nicely throughout the morning and I'm looking forward to getting back in the car here in a little bit [speaking to media before the afternoon session]."
The hand controls Wickens used explained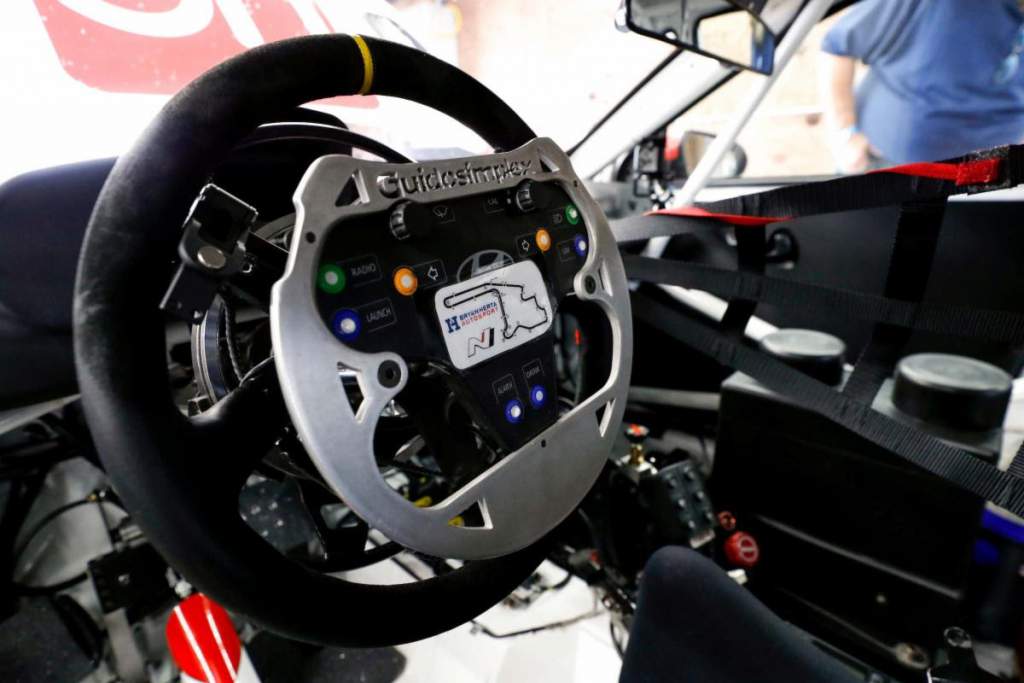 Wickens pulls out of his pit box using a hand clutch with his right hand and applying the throttle with his left.
The throttle is applied through pushing a ring on the front of the steering wheel, and the brake is applied by pulling a ring on the back of the steering wheel, which Wickens labelled "a great system".
"That's the hard thing with accessibility is, there's no textbook on it," adds Wickens on learning the hand controls.
"It's not like the gas is on the right and the brake's on the left like every car, almost in existence. There's been a lot of people in the past that have raced with disabilities. You have Billy Monger, you have Alex Zanardi, you have Michael Johnson here in the IMSA Pilot series.
"They all have different systems and they're all very successful at what they're doing.
"Having everything within fingers' reach on the steering wheel has been pretty good so far. But yeah, it's a really steep learning curve and there's been a lot of mental focus that goes into it, trying to programme in, you know, pre-plan what I'm doing with my hands before I get to the next corner.
"It's slowly starting to take shape where I'm having to think less and less about it."
What are Wickens' racing options now?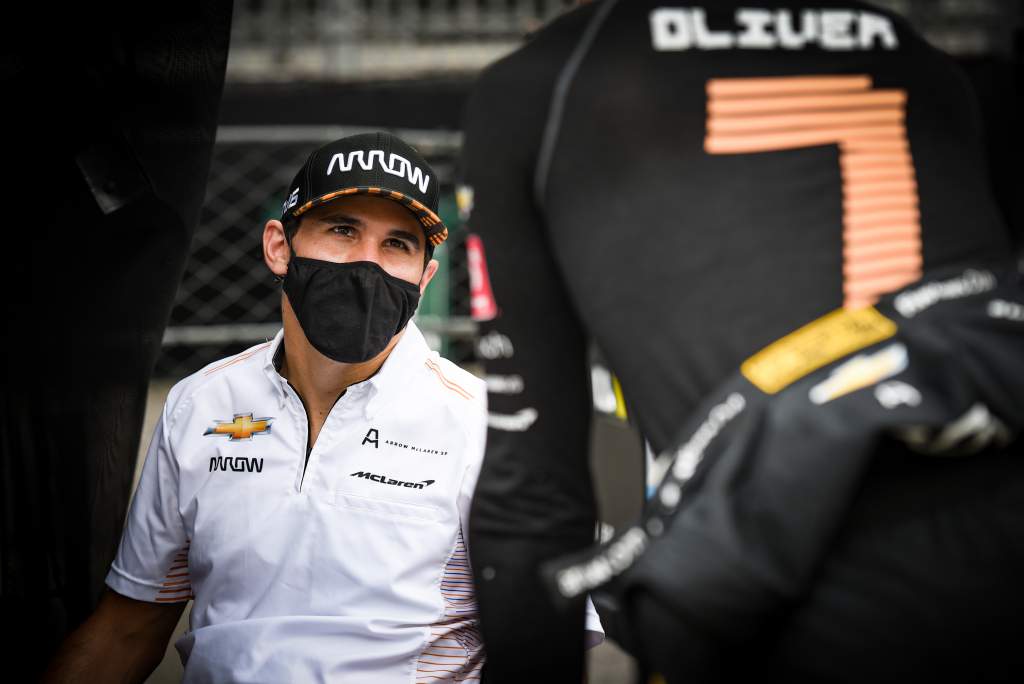 As you can imagine, a room full of media threw just about every championship in motorsport at Wickens for his take on if it provided a future for him. Let's start with IMSA as that's where the car he tested races.
Wickens is keen to return to an "elite"-level motorsport category and IMSA would make sense given the car is already there and ready to go. However, the stumbling block with IMSA is finding the finances to do it.
As we've seen with Monger in his racing career, being the most affable and fantastic advocate for disabled people in motorsport isn't enough to guarantee funding, but you have to believe Wickens, Herta and Steinbrenner can pull something off for Wickens to race.
Interestingly Wickens was asked about an IndyCar return, potentially at the Indy 500. Going back to Zanardi, a hand-control car was developed for him to complete the final laps of the Lausitzring race he missed, but a car of that specification has not raced.
"I was never really ruling it out to begin with," said Wickens.
"I think the biggest thing for me is, the hardest thing of my injury was, I felt like I was just hitting the peak of my career and my abilities when this happened.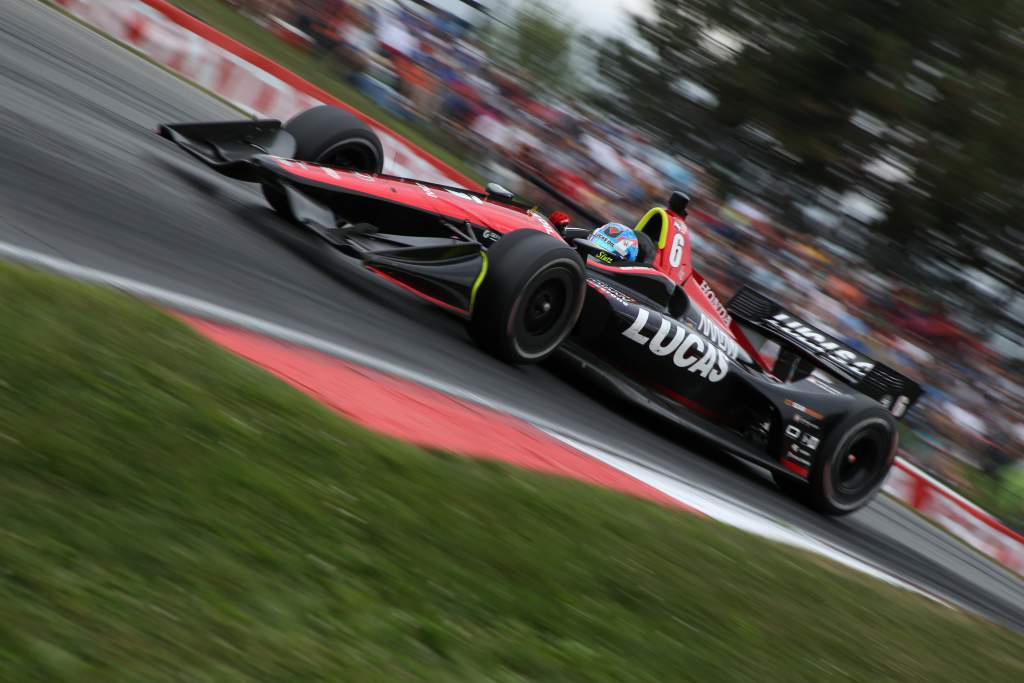 "Sure, selfishly, I would love to get back to IndyCar to close that chapter of my life on my own terms.
"I think right now, there's so much to figure out.
"At the early stages of my recovery, I really wanted to return to IndyCar. I'm not saying I don't now, but understanding what goes into accessibility and I think making an IndyCar competitive with hand controls would be a massive undertaking.
"One that maybe with the current IndyCar regulations wouldn't be entirely feasible.
"So, never say never. There's a lot of great teams out there, and I honestly think crazier things have happened in the past, but for the time being, I'm just going to keep doing what I'm doing, focusing on my rehab and hopefully, finally in due time, the right opportunity will come."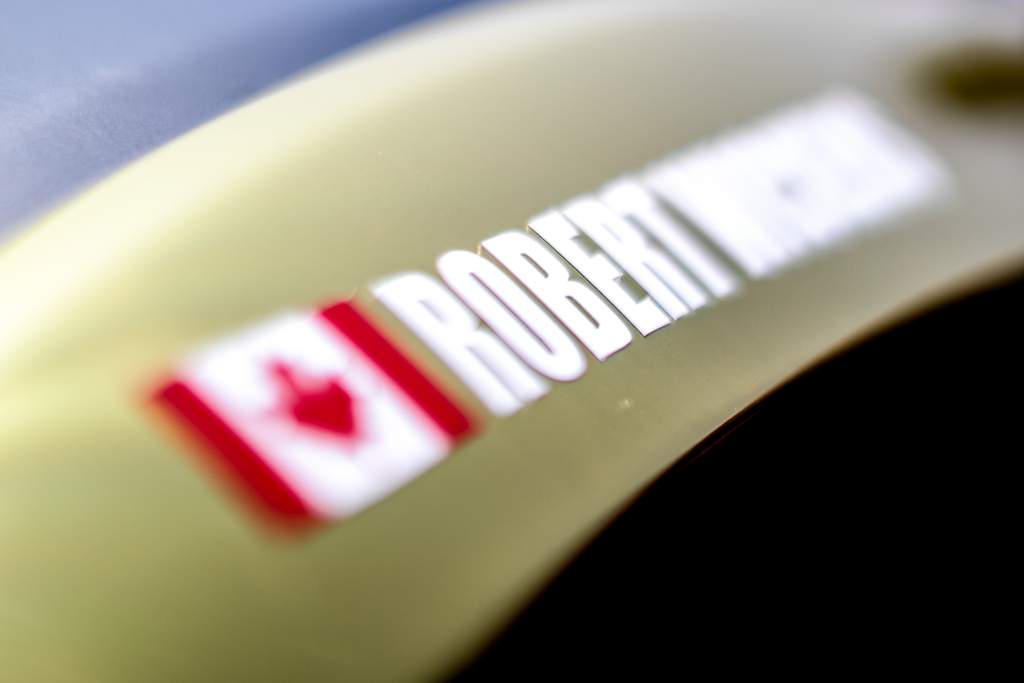 Wickens confirmed there had been no discussions with Formula E teams either, and honestly, I think any talk of anything that's higher than a TCR class in IMSA is too soon for discussion right now.
The Canadian is still doing around six hours of rehab per day and working on regaining more of the feeling he lost after the crash and his spinal surgery.
While everyone should be excited about the prospect of Wickens' return, we don't want him to rush it for our benefit.
As Zanardi proved, you can have a long and successful career in high-level motorsport if the scenario is right.