In the space of five years, Cem Bolukbasi has gone from F1 Esports race winner to preparing for a full-time real-world campaign in Formula 1's leading support series.
He's by no means the first driver to progress from sim racing to real-world motorsports as the likes of Rudy van Buren and James Baldwin have achieved similar after winning World's Fastest Gamer.
The 23-year-old isn't even the first gamer to have made it onto F1's single-seater support bill as GT Academy winner Jann Mardenborough raced in GP3 (now FIA Formula 3) for two seasons and even had a brief stint in GP2 (now FIA Formula 2) in 2015 with Carlin.
However, Bolukbasi is the first to have landed a season-long seat in F2 after signing with Charouz Racing System for 2022.
At the beginning of his career, Bolukbasi trod the familiar path of karting, which he started at seven years old after a couple of years of motocross, and he raced in national and international competitions until 2012 when the money ran out.
After being forced to stop he then turned to sim racing. While he made a name for himself in 2017 by winning one of the races in the grand final of the inaugural F1 Esports Series and then joining Fernando Alonso's now-closed FA Racing Esports team – his time racing competitively on games stretches back far before the boom in racing game esports.
He raced in online leagues organised by Apex Online Racing, taking his first top split win in season eight's race around Monaco in the PC division. That was back in June 2014 when the newest F1 game that had been released at that point was F1 2013.
In 2015 he raced in a few races run by Formula SimRacing on rFactor 2 and then two years later, just a couple of months before his race win in F1 Esports, he was in the rFactor 2 final of the first ever running of World's Fastest Gamer.
The following year he competed in F1 Esports as a part of the Toro Rosso team. He didn't compete in every race but of the four races that he did, his best result was fourth place and he scored points on every appearance.
In 2018 he competed in the VRS GT iRacing World Championship alongside F1 Esports frontrunner Frederik Rasmussen and Porsche Esports Supercup champion Sebastian Job. Their team finished second in the GT endurance championship despite placing in the top two for six of the eight races.
It was in 2019 when Bolukbasi made a return to real-world racing with stints in GT4 European Series and Formula Renault Eurocup.
His move to sim racing was done out of necessity rather than choice and he always hoped it would lead to a return to real-world racing. Although his meteoric rise up through the sim racing ranks and then the motorsport career ladder has even taken him by surprise.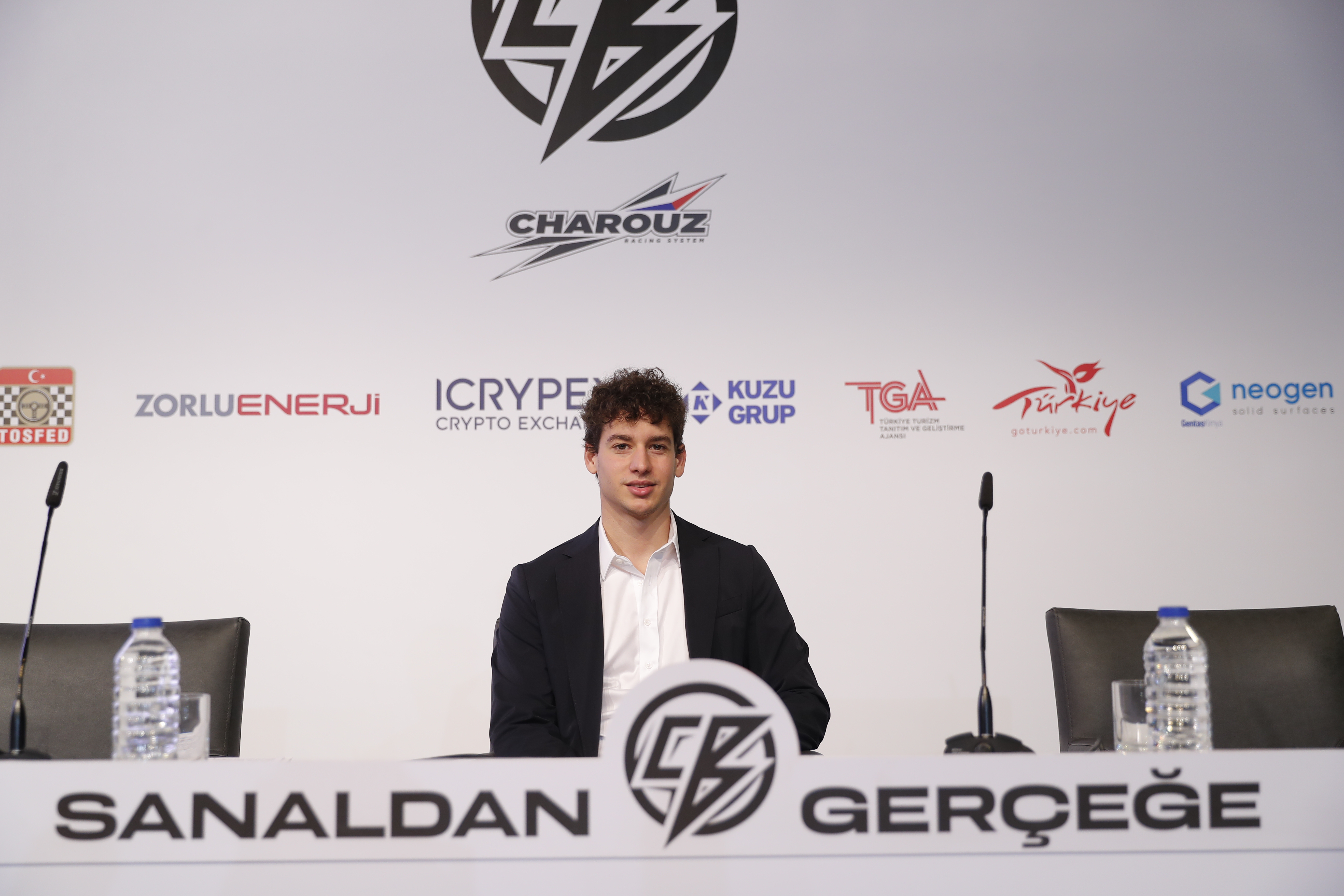 "It was a dead-end for me in real-world racing which was why I started racing in esports," Bolukbasi tells The Race. "Because if I can't drive in the real world then I might as well drive in the simulation side of things.
"It was a very unrealistic dream for me at the beginning but I just kept on believing it. But it turns out it was fine!
"Of course, it was a goal but I didn't think it would happen this quickly or at a level like this."
After competing in the GT4 European Series, where he finished second in the Pro-Am championship in 2020, he then moved primarily to open-wheel racing with a stint in the Euroformula Open Championship in 2021.
He won on his debut in Euroformula and then took a second victory later in the season in Spain. Despite not taking part in the first three rounds of the eight-round season, he still finished fifth in the drivers' championship with eight podium finishes and even a pole position to his name.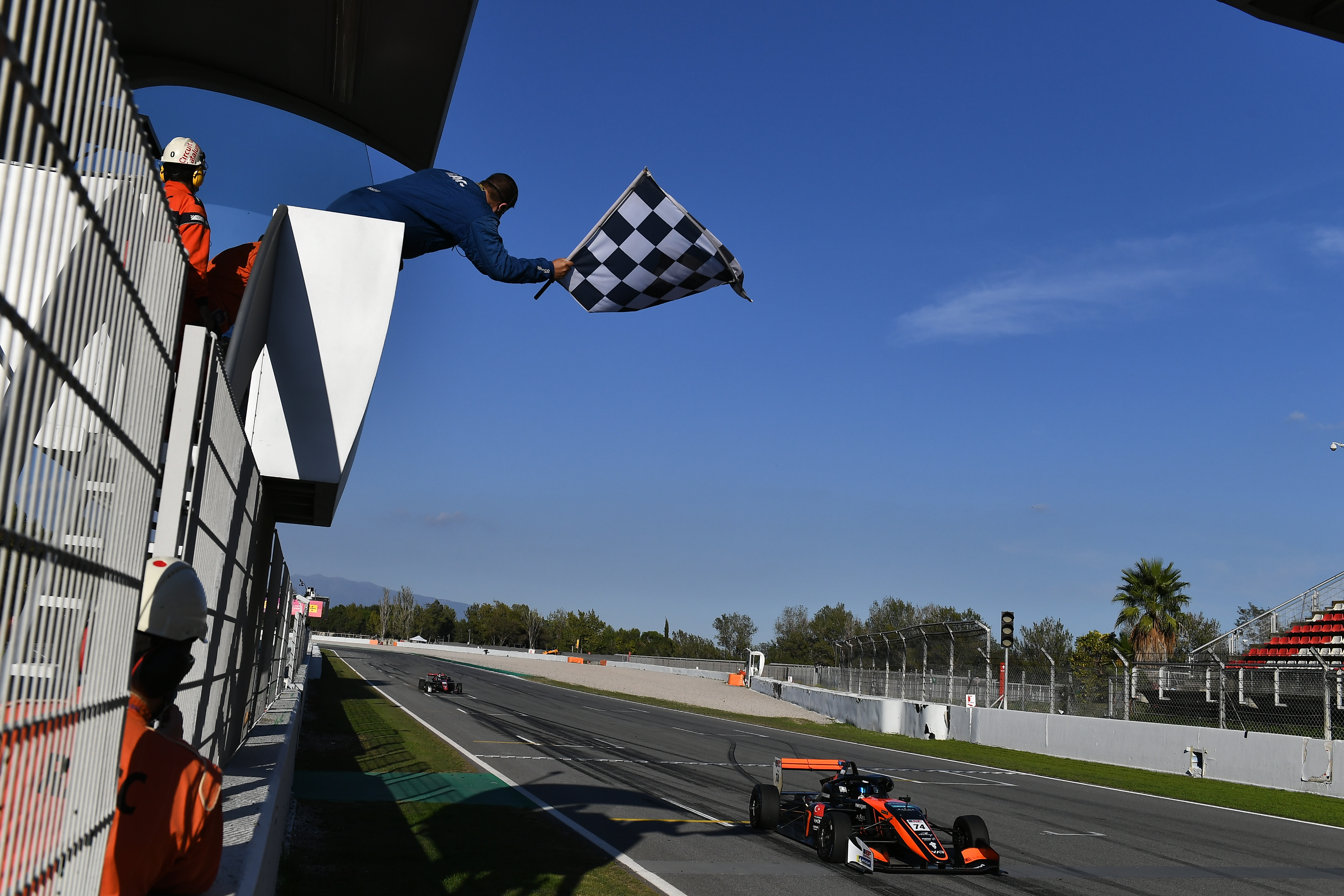 Even in his one and only race in the European Le Mans Series he helped the Eurointernational LMP3 team to its best result of the season with second place in the 4 Hours of Red Bull Ring.
Bolukbasi puts down these impressive results, all accrued within three years of racing professionally in motorsport, due to his time spent in competing in esports and his continued use of sims for practice.
"The people I'm racing against and will be racing against are incredibly talented drivers and very experienced on every level, not just driving but also the engineering side, and if I'm somehow able to catch up to them and improve myself quickly then it's through esports," Bolukbasi says.
"I'm going to tracks that I've never been to before in my life but my competitors have been there for years.
"But I've done so many laps in the simulator, thousands of laps, that I actually know the track so it's almost like I've been there before. So I think that helped me a lot to adapt quicker to the cars and the tracks I've raced with."
Bolukbasi also tested an old GP2 car prior to making his official F2 test debut in the post-season Abu Dhabi test.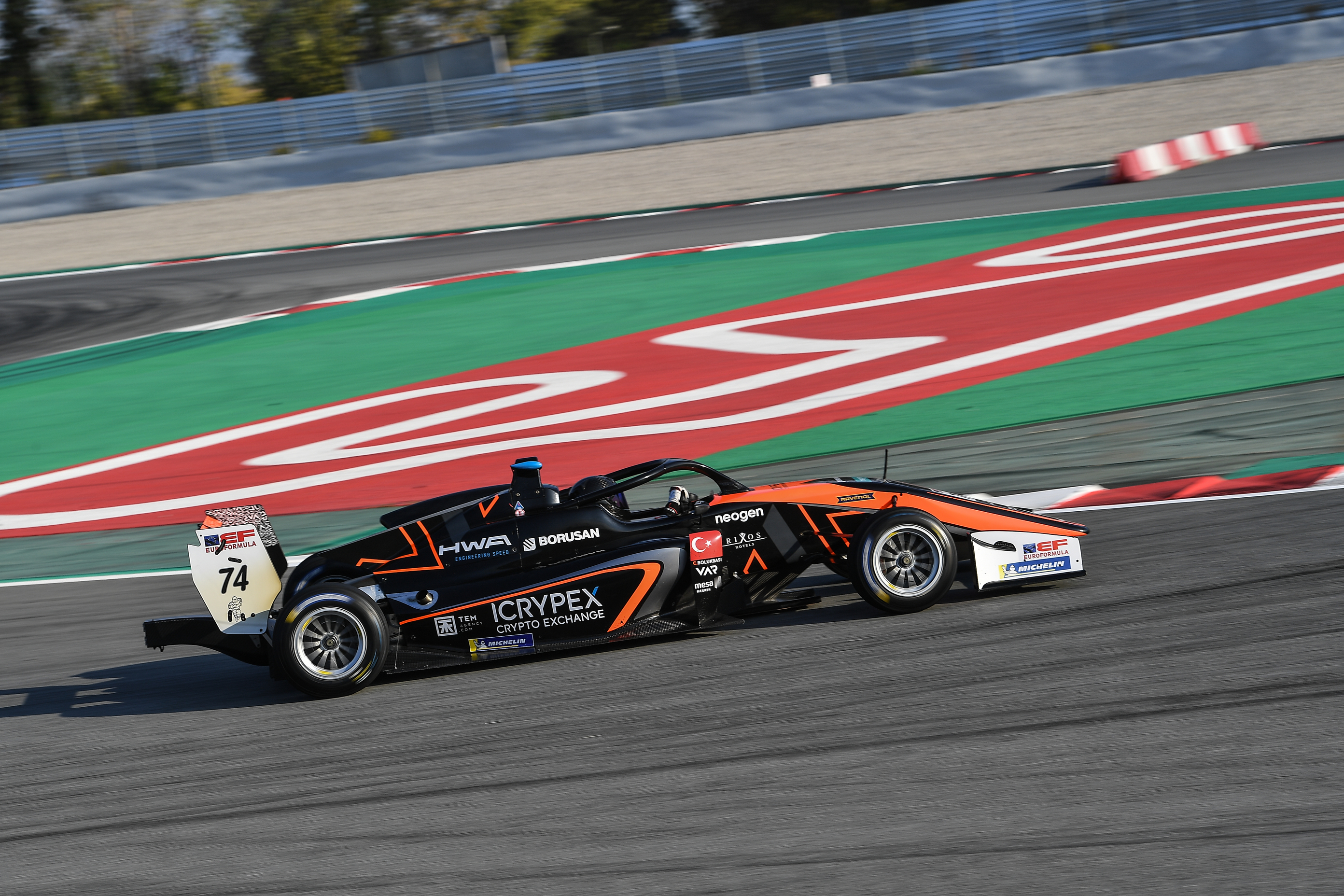 The most relevant part of his racing career to date is his full season in Asian Formula 3 last year. He scored points in all but two races and finished ninth in the championship, just behind Ayumu Iwasa who will also be making his debut in F2 this year.
Also in the championship were Roy Nissany and Jehan Daruvala, both of whom he will be racing against in F2, as well as now F1 driver Guanyu Zhou who won the series.
"In Formula 2 everyone is super talented, I have massive respect for all of them. But knowing that I've raced against people that race in Formula 1 now of course is a big motivation." Bolukbasi says.
"We decided that F2 was the next step and we've been working really hard with the sponsorship side as well because I'm here thanks to the sponsors. If I didn't have their support I wouldn't be anywhere near where I am now.
"We were approaching teams, I was getting approached by some teams so I was approaching and being approached. But also the more races I've done the more offers from Formula 2 I got. So after the post-season test in Abu Dhabi I had a few offers to race in the full championship."
His rise up the motorsport ladder to F2, along with his past in F1 Esports, naturally leads to the idea of Bolukbasi one day being involved in real-world F1.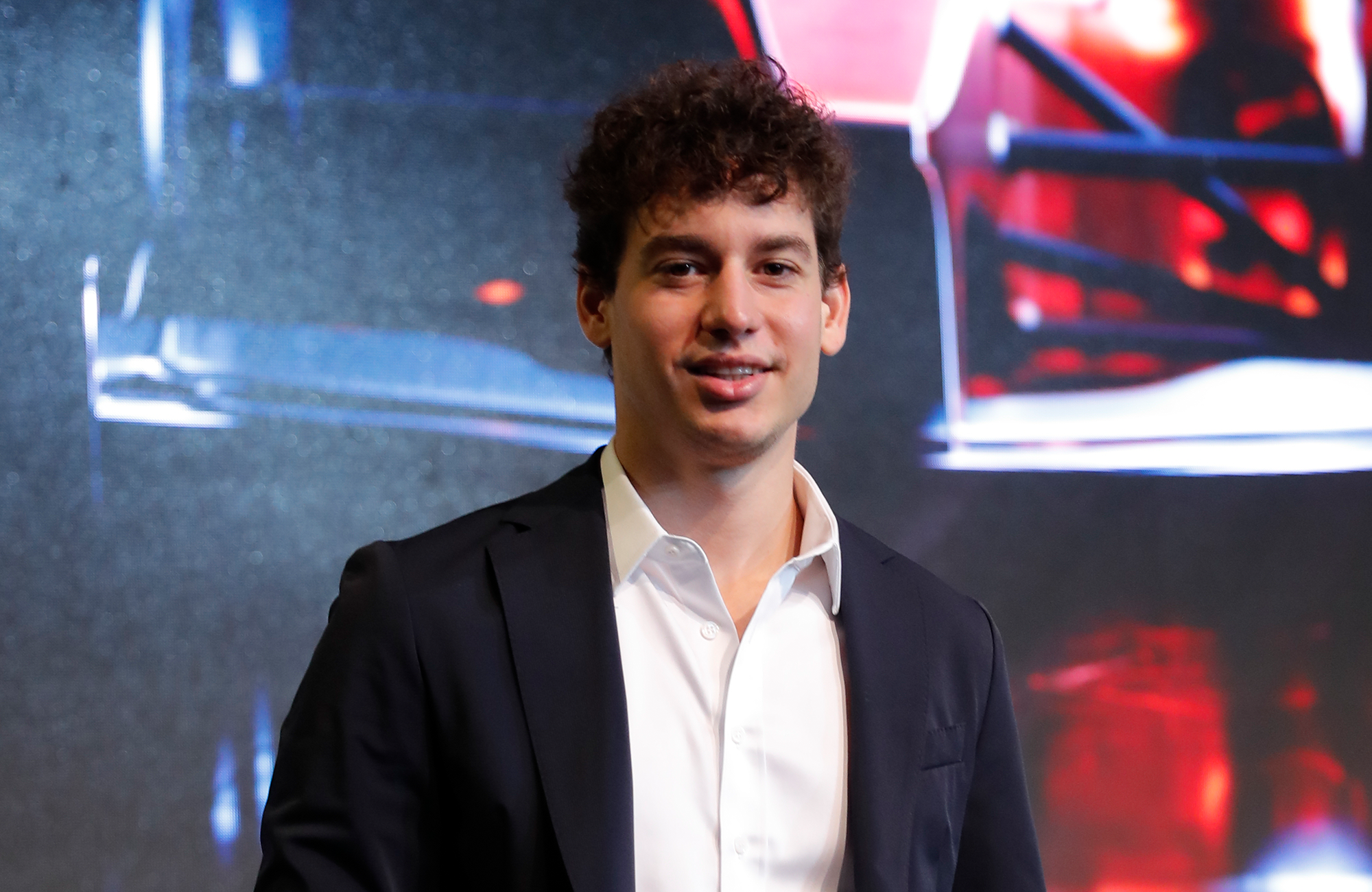 Of course, he still has to earn his stripes in F2 first, having so far had a real-world racing career that's been impressive given his esports origins and the little time which he's raced professionally.
Bolukbasi's Charouz team finished 10th out of 11 teams last year and hasn't won a race since Ferrari tester Antonio Fuoco claimed two wins during the Czech outfit's maiden season in 2018.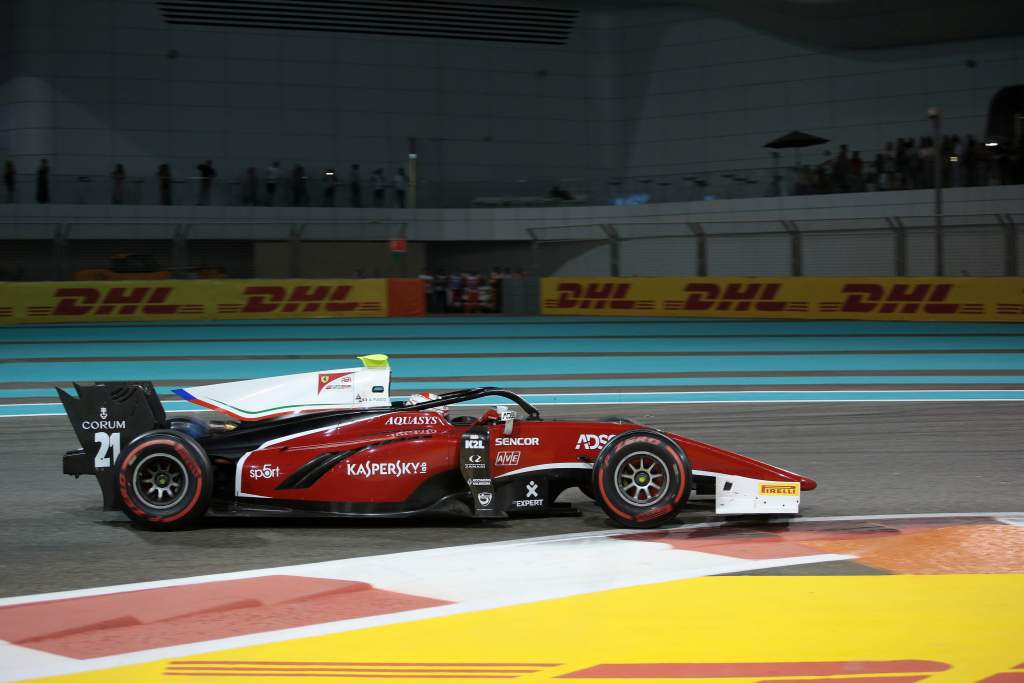 Bolukbasi isn't setting any specific targets for what he hopes to achieve heading into his debut F2 season, but he does now see a move to F1 as a possibility in the future.
"It was very much a dream until last week with the announcement that I'm participating in Formula 2," Bolukbasi adds.
"I think it is definitely becoming a realistic goal now and I'm on the right path to Formula 1. I'm only one step away from it but of course, it's the biggest step also.
"But right now the focus is on the Formula 2 season. I just want to do my best in every aspect and show that I'm good enough to get into Formula 1 and then the rest will come.
"So I'm not focusing on my results, I'm not focusing on if I'll get to F1 – I just want to do my best and then I believe that the rest will come."