Formula E championship leader Pascal Wehrlein is undergoing precautionary hospital checks after his Hyderabad crash that led to Porsche parking all four of its cars in opening practice.
Porsche said the decision to not allow Wehrlein's factory team-mate Antonio Felix da Costa or customer team Andretti's drivers Jake Dennis and Andre Lotterer to run again after the red flag for Wehrlein's crash was because a lack of immediate data from the accident meant the team had no idea of the cause.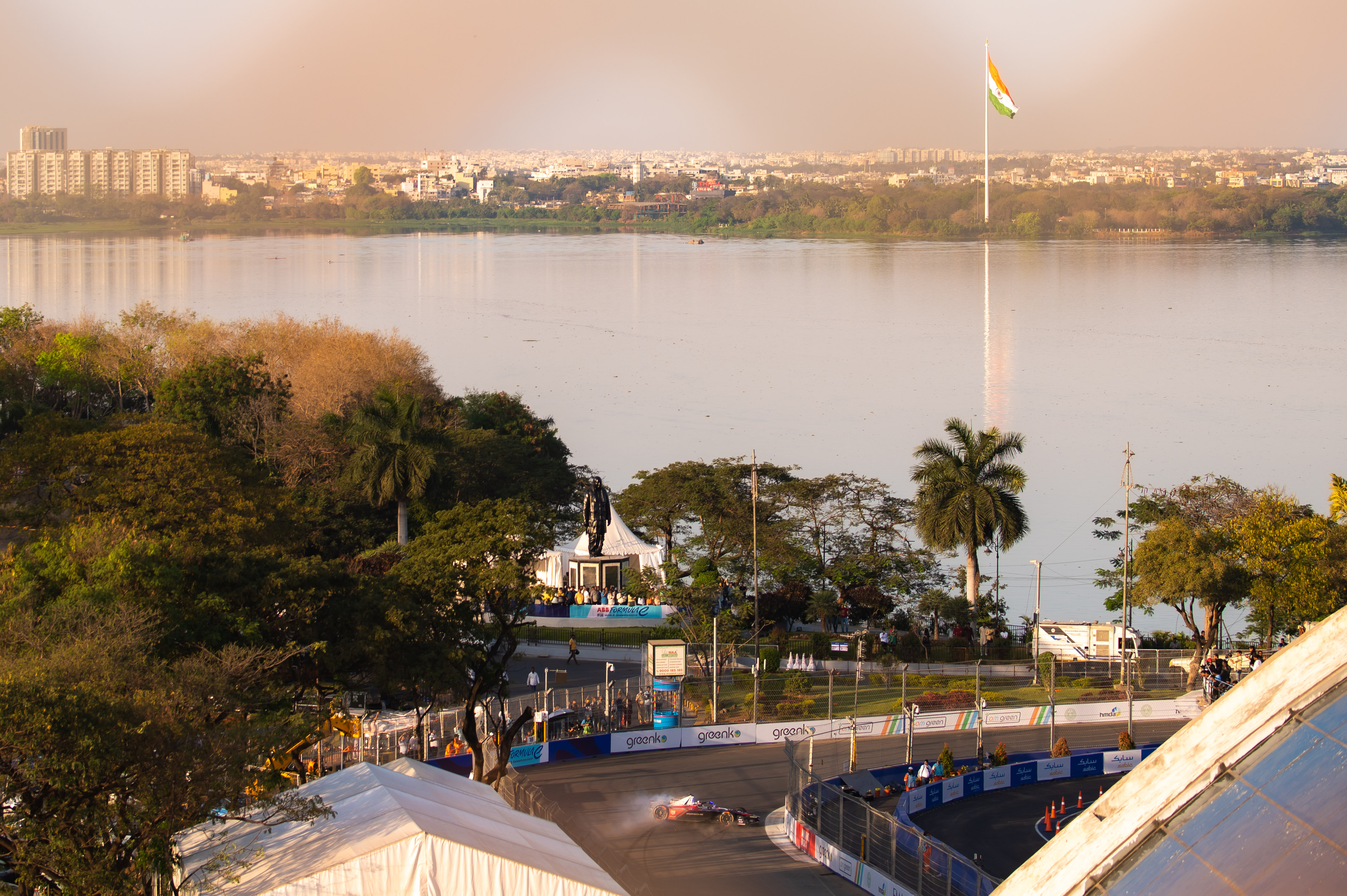 Wehrlein's car snapped into a high-speed spin approaching the Indian track's final corner ahead of his first flying lap, and made heavy contact with the wall.
He walked away unaided and was treated initially by FIA medical delegate Dr Bruno Franceschini and Porsche team physio Rich Connor.
Update: Pascal is okay but has gone to the hospital for some precautionary checks. His #94 is now back in the garage and we are looking at the data to find out what happened and to get the car fixed.

— TAG Heuer Porsche FE Team (@PorscheFormulaE) February 10, 2023
Their conclusion was that he was uninjured beyond bruising, but he will be fully checked in a local hospital to be sure.
"He looks OK, but to double check everything he will now have medical checks and then we will be sure," Porsche's factory motorsport director Florian Modlinger told The Race.
"We want to be 100% sure and to not risk anything, and therefore he goes to the hospital."
Modlinger said from Wehrlein's brief immediate radio communication with Porsche after the crash that "the feeling was that the car had an issue".
But the team was unable to get any data from his car until it was returned to the garage after the session.
So with no indication of what had gone wrong with the car to pitch Wehrlein into the wall, Porsche made the decision not to run again.
"That was a precautionary decision, 100%, because when you see such an accident and have the driver reporting that something felt strange, and you do not know the reason for it because of having not got the data, with such a complex car it's only logical to tell the other cars to box and stay in the box," Modlinger explained.
He added that initial suggestions of a stuck throttle were "too simplistic because it's exactly in the [point in the] corner where he'd just feed back in the throttle and try to accelerate to get a good exit".
With Porsche unable to even begin its data analysis until Wehrlein's car arrived back, Modlinger preferred not to speculate on the cause or what would be required to prevent a repeat.
Porsche has elected to build the car back up around its original chassis, rather than its spare tub, after evaluating the crash damage.
The next track session at Hyderabad is practice two at 8.10am local time on Saturday morning.