Stoffel Vandoorne has told The Race he is "seriously considering" IndyCar and has spoken about his upcoming test with Arrow McLaren SP publicly for the first time, while his Mercedes Formula E team-mate Nyck de Vries says he needs more experience to evaluate a US switch.
The team-mates will drive at the same test at Sebring on December 6, and although that means both drivers would miss being called up to F1 reserve duties in Saudi Arabia, an upcoming Formula E test meant they had already bowed out of that opportunity.
Both drivers will get their first taste of IndyCar machinery – de Vries with Meyer Shank Racing – although Vandoorne visited the penultimate round of the championship at Laguna Seca where he met with multiple teams.
With Mercedes exiting Formula E after 2022, the duo are potentially on the market for 2023, although both as existing World Endurance Championship regulars will be hot properties for Hypercar programmes as manufacturers flood into endurance racing.
Vandoorne's opportunity lies with McLaren as he is well known to the team from his Formula 1 experience there, and also that the team is looking to expand to three full-time entries in 2023 when Vandoorne will be available following Mercedes' Formula E withdrawal.
The team has tested Nico Hulkenberg but he has elected not to pursue a US switch, while Indy Lights champion Kyle Kirkwood is rumoured to have turned down a deal there. Kevin Magnussen is still in the mix after a one-off drive with the team last year replacing the then injured Felix Rosenqvist.
After initially declining to confirm the test to The Race on Thursday, the team tweeted about it later on.
"McLaren and Zak didn't make it a secret that they were testing a couple of drivers for their introduction of the third car they're gonna do," Vandoorne told The Race in an exclusive interview.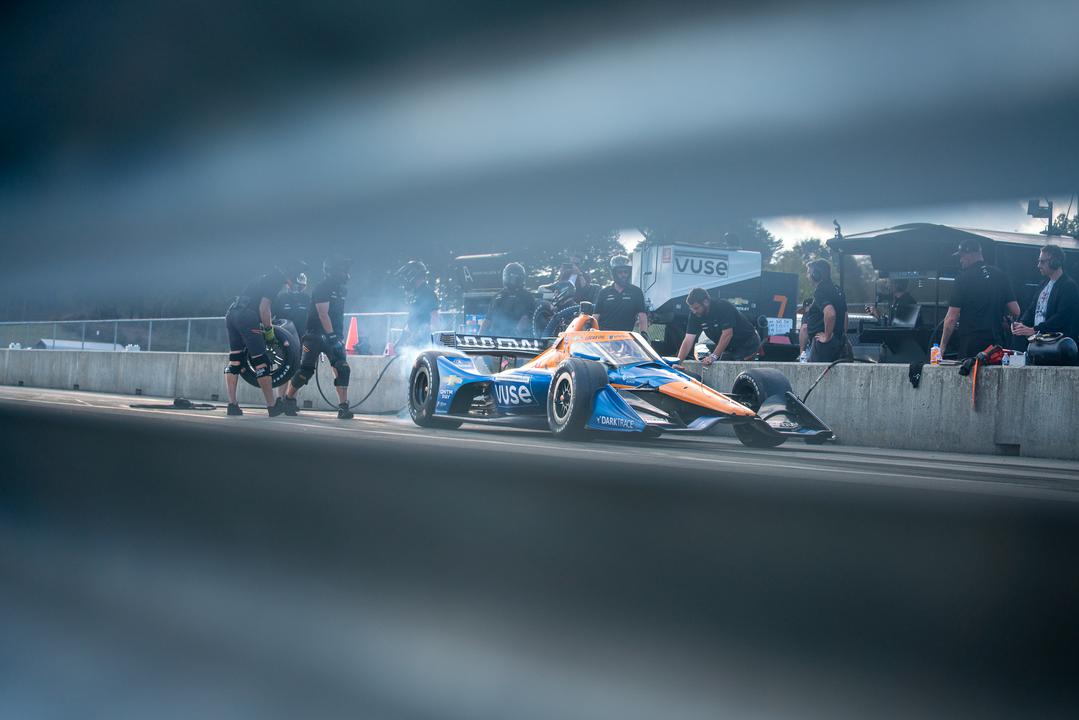 "With Mercedes stopping FE at the end of at the end of next season that leaves me with a few opportunities and possibilities where I kind of need to make a decision about my next career step.
"IndyCar is definitely something I've been very interested in and I've been to watch the race in Laguna Seca, which gave me a good impression, obviously had a lot of chats with a lot of people there.
"Obviously, I know Zak from myself and McLaren and the Formula 1 team. So I am looking forward to go and test the car."
Vandoorne added that he and Arrow McLaren SP have not discussed racing in 2022 where IndyCar and Formula E schedules overlap considerably until Formula E's season finishes and IndyCar has races afterwards.
AMSP is keen to have the car compete in more races this year after the third car did one race in 2020 and two this year.
Vandoorne said he would "be keen to do it in good circumstances", but like de Vries, Vandoorne wants to "have a taste of the car first".
However, he did say that he thinks McLaren taking majority ownership in the team earlier this year will help take the squad "to the next level".
He also added that seeing the re-invigorated Romain Grosjean has made the prospect of racing in IndyCar more attractive.
"I spoke with Romain and he seemed like a completely different guy than when he was in F1," Vandoorne added.
"He just looked so much happier and he had a really good weekend at Laguna Seca, as well.
"It's a championship where everyone has the same machinery. Yes, there's different themes but I think as a driver, if you work well together with with your crew over there, I think you can do a very good job.
"I think that's what Romain is finding right now is, he's got that spark again, where he knows he can fight for a podium, he knows he can go after victories, and that is such a different mindset to be in.
"And I think the series is growing as well. I think it's been it's been gaining a lot of traction lately, now with Roger Penske running the series, I think that is a is a very good thing."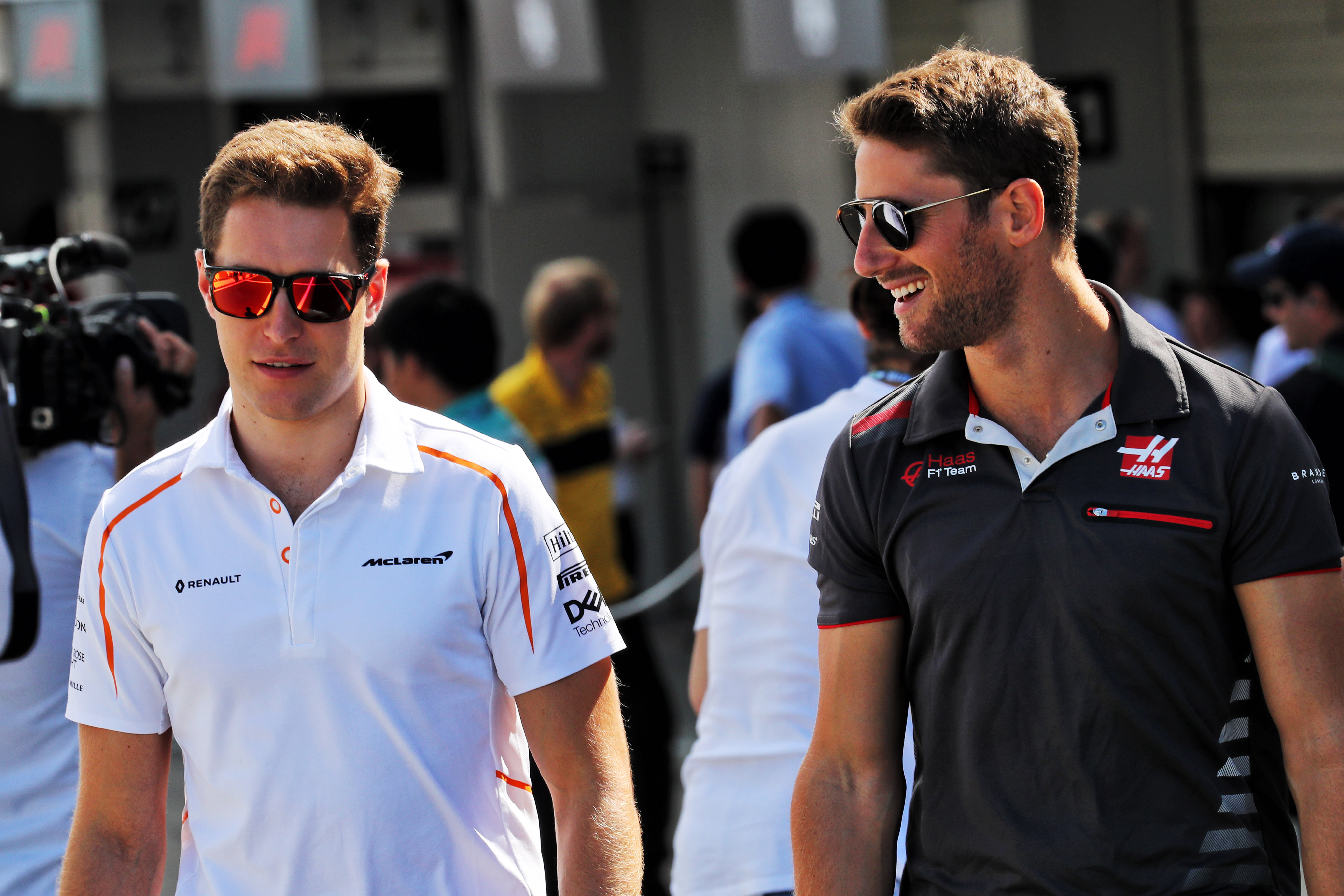 No doubt Arrow McLaren SP will be a strong proposition for Vandoorne, but he will likely be a valued player in next year's silly season after meeting with multiple teams at Laguna Seca.
Naturally, his current team-mate de Vries will play a significant part in that driver market rumour mill.
The reigning Formula E champion has an impressive sportscar resume which no doubt makes him an even more attractive proposition for the Meyer Shank team he'll test with due to its interest in heading to Le Mans with its adjacent prototype programme.
However, for de Vries, this is an exploratory mission to see if he can adapt to the American style of racing which is no doubt different from what he's used to.
"I've been following IndyCar, looking at everyone especially coming from Europe to the US, and following their performance and results," de Vries, also the 2019 Formula 2 champion, told The Race.
"It's just a very different way of racing and I'm just very curious to find out about it, and driving the actual car because it looks like a proper proper beast.
"But also how I find the whole different culture and different environment. I grew up in here in Europe so I think it's a great and exciting opportunity and I'm thankful for the opportunity.
"I don't really know what to expect.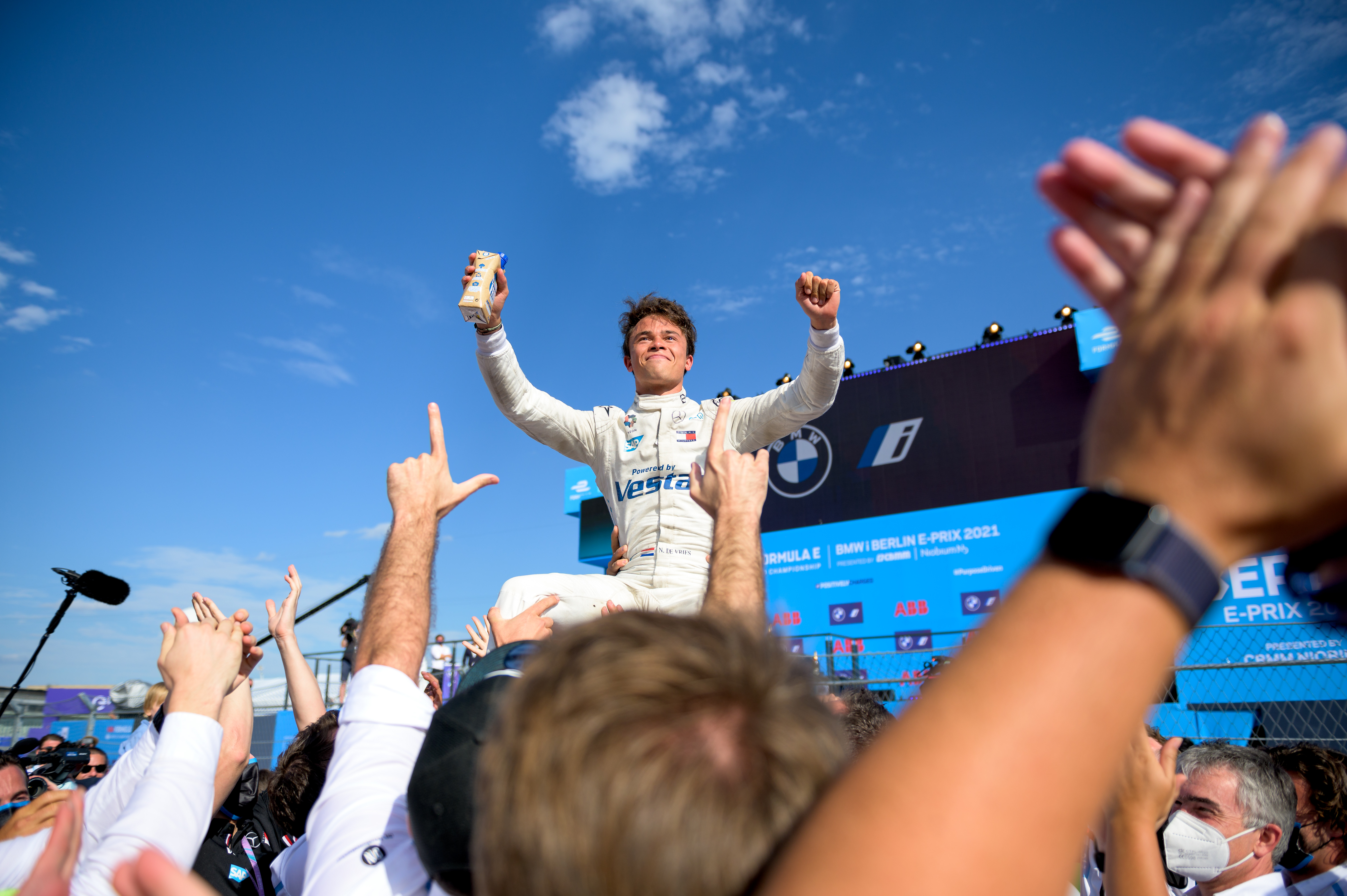 "I'm prepared to be dying – as in I think it's going to be physically very intense. Especially not being used to driving such powerful and fast cars currently."
De Vries says the test has not come about because of IndyCar's recent resurgence, more that he is "a racing driver, I rarely say no".
It's certainly an exploratory experience for both sides, de Vries is a relatively unknown quantity in the States and in turn de Vries isn't sure if he'll gel with the style.
Ultimately Shank contacted him around September and when the team that won the Indy 500 gives you a chance to test its car – whatever the track layout – it would be hard for any racing driver to say no.
Whether it leads to anything more really does depend on if de Vries enjoys it.
"I know too little about everything to kind of confidently say that I am pursuing a future in the US and also you know, really in our world you can't really plan and look that far ahead," he says.
"After Formula 2 I was kind of aiming for a long, long time together with Mercedes in Formula E, but unfortunately, that will end prematurely.
"It just proves that in this world, things are changing, obviously all the manufacturers' interest is now switching to hypercar and then you have Porsche and Audi potentially, joining in Formula 1.
"There is always cycles and there is always something new and something changing.
"So, ultimately, the only thing I can do is to focus on my job and performing on track. And that is also what I love the most about our job because ultimately I want to be driving cars and that's why I was very keen on taking this opportunity testing IndyCar."
Fundamentally, the ball is in de Vries's court as – unlike some drivers who are coming from Europe without other serious options – de Vries will be sought after in Formula E and in sportscar racing for 2023 when he's available.
So a funded IndyCar programme needs to be in the mix to get him over unless he loves his test so much he can't resist.
There's another – on the radar, off again and then back on again – Formula E star in the IndyCar mix too, in Antonio Felix da Costa.
De Vries's Formula E champion predecessor, da Costa tested an IndyCar with Rahal Letterman Lanigan at the end of 2020 with one eye on a switch in 2022 or 2023 after impressing the team.
A vocal supporter of IndyCar, its cars and its racing, da Costa looked to be seriously in the mix for a race seat but then other opportunities closer to home came up and those appear to have taken priority.
However, the Portuguese driver has revealed to The Race that another opportunity – not at Rahal – almost persuaded him to make the switch.
"I've had a couple of offers in IndyCar. One, which is known was with Bobby Rahal, and then a couple more," says da Costa.
"I have to say that there was one that really, really got me thinking and for just packing up my bags and going stateside.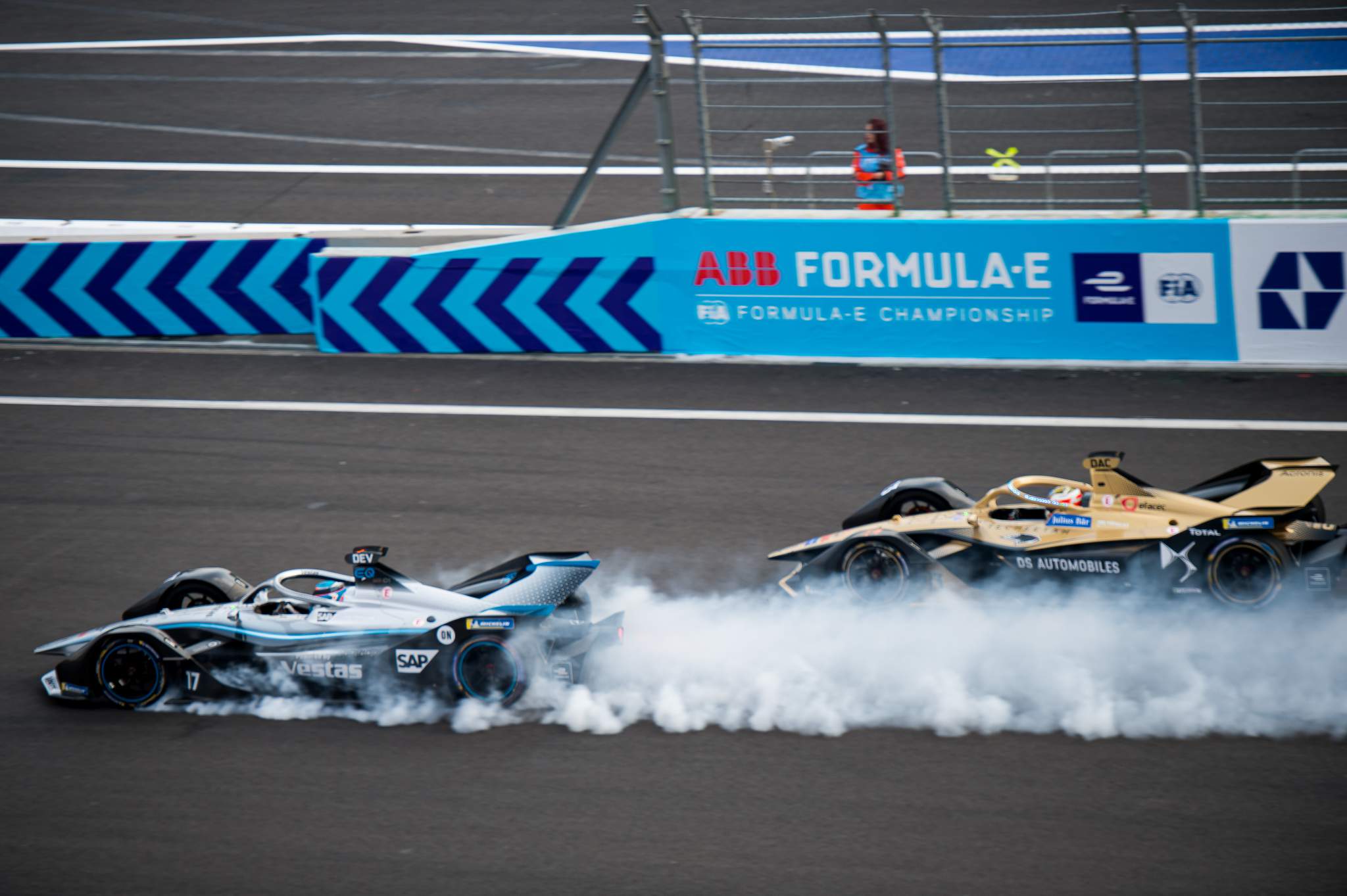 "I was super close to accepting and doing it.
"But in the end with Formula E I want to see it through, I want to see what it can become with this new Gen 3 car.
"I'm super close to endurance and the WEC as well. I want to see those things through also.
"There were too many things on the plate here in Europe to not just pack the bags and just leave it all behind.
"Who knows if the IndyCar chances can pop back up in a year or two from now where I see things a little bit clearer."