The Mercedes Formula E team's points famine continued in New York last weekend, turning a blip into a full blown crisis.
Both team principal Ian James and driver Stoffel Vandoorne believe a bounce back will come sooner rather than later, but with just four races across two events remaining, time is running out.
The team, which looked to be the title favourite at one stage in the first half of the season and which enjoyed a 23-point advantage in the teams' title standings two months ago, now languishes in fifth place, 33 points behind new leader Envision Virgin.
The barren run began in the second race at Valencia in April. Since then, Mercedes has scored just eight points in six races.
If this were football, it would be cast-iron relegation form.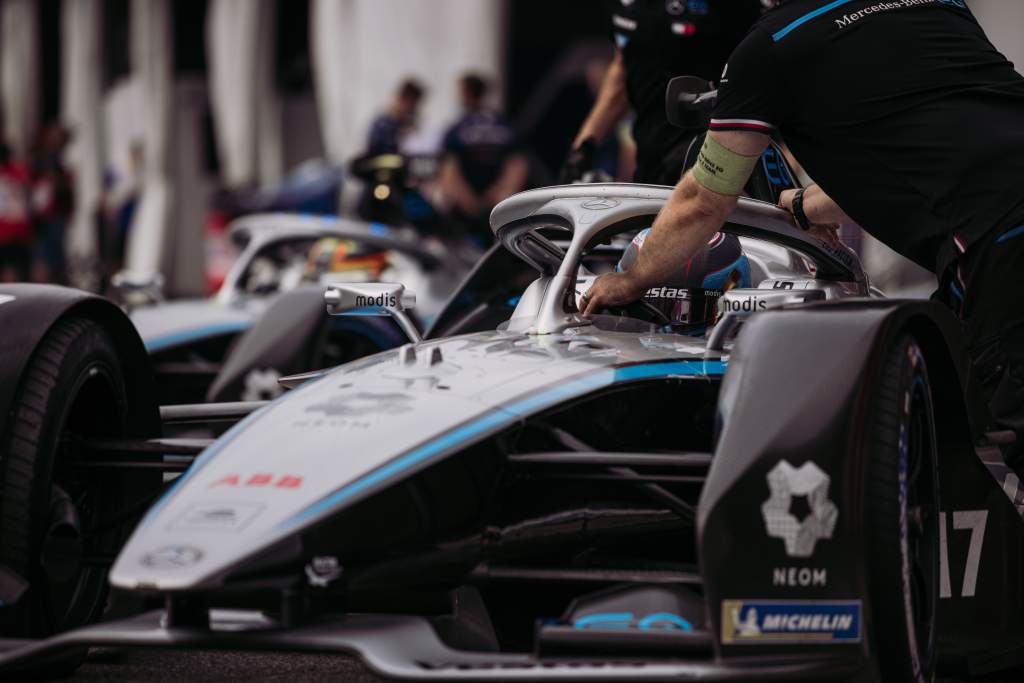 Vandoorne's seventh and Nyck de Vries' ninth in the first Puebla races last month are the only time they have troubled the scorers since de Vries took victory in the infamous energy crisis race at Valencia.
The dearth of points prompted team principal James to admit that the team is "not meeting our own expectations at the moment" and that "we're clearly quite short of that".
"When you don't achieve the results you are aiming for or capable of it's a real kick in the teeth," James told The Race.
"If we weren't hugely disappointed by that, then we'd be in the wrong business, to be quite frank.
"The point is that we're a young team, we've got the spirit required to bounce back.
"This one's been a little bit different this weekend as we've struggled for pace so that's something that we are getting our heads around."
The last point is important.
Mercedes had a host of mostly self-inflicted issues in Monaco including de Vries inadvertently knocking a switch and reducing his own power in qualifying.
But in New York there was a mix of the natural (or perhaps unnatural, edit depending on your viewpoint) qualifying group disadvantage and a worrying drop-off in pace that made progress in the race slower than usual.
To the untrained eye this could be very worrying. But the reality is that the nature of the Red Hook track far from promotes the 'burn from the stern' type performances we have seen on other configurations.
Then again, Maximilian Guenther and Robin Frijns managed it reasonably well in race two last weekend.
That will have been the concerning element for Ian James and his crew, because although Vandoorne was severely hamstrung by a depleted carryover tyre allocation from Saturday to Sunday, it all manifested in barely a sniff of a point for the third race in succession.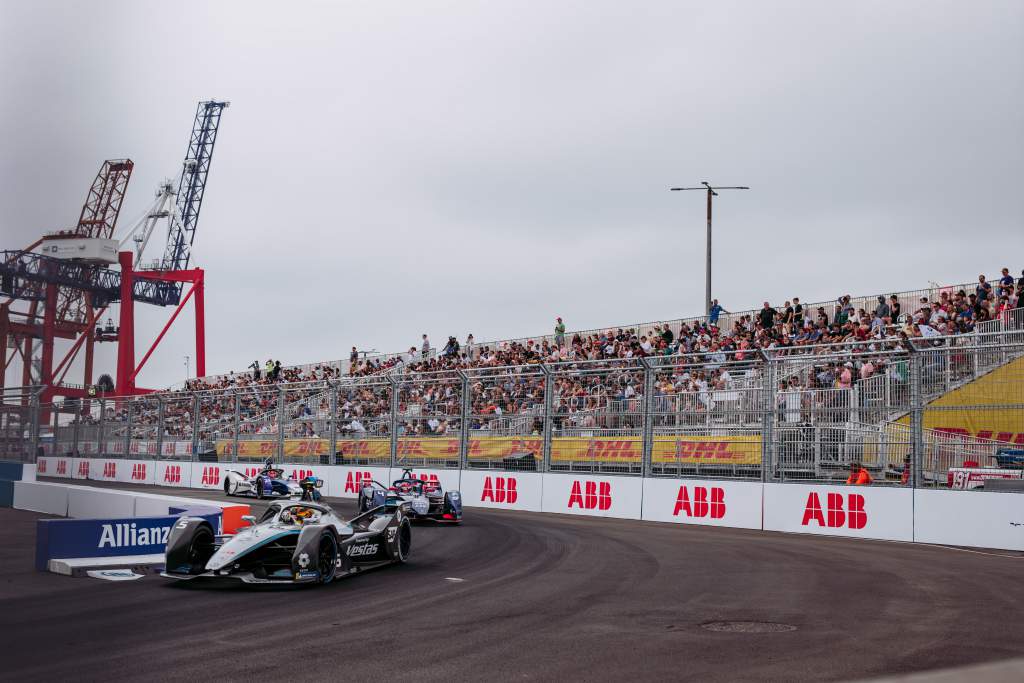 Heads were undoubtably dropped at Mercedes EQ on Sunday evening but Vandoorne insists that they will rise again quickly, telling The Race that "we can get out of this for sure."
"The car is still competitive and we have a competitive package," he said.
"I think today we just got quite unlucky with the circumstances because I had two tyres less."
This was because the Belgian had a front left puncture as well as a damaged tyre from a brush with the wall in qualifying from Saturday. With an allocation of just six tyres for the entire weekend it hurt him massively.
"That is quite frustrating because it's really penalising," he said.
"I'm not asking to have a new tyre or whatever. I don't want any advantage over everyone.
"But it just puts you at a massive disadvantage and in a championship this competitive you cannot really afford to have to have problems like this."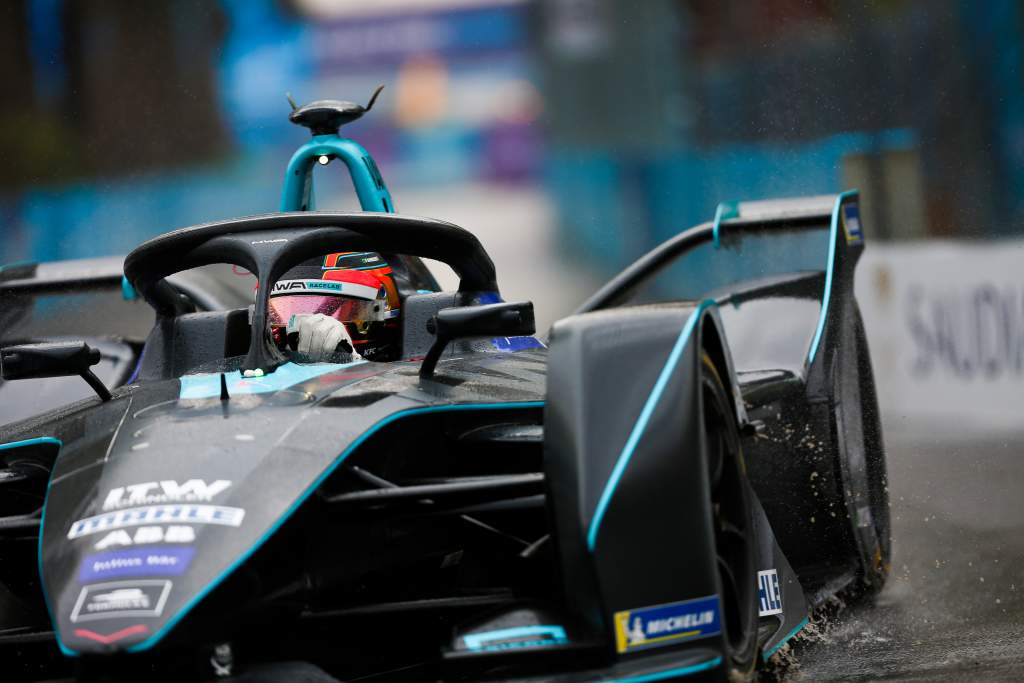 The make-up of the Mercedes EQ squad still has its roots in the HWA Racelab team that ran an explorative campaign in the first season of Gen2 in 2018/19. The HWA element has largely been phased out as the team moves its core operations to the UK from this year onwards.
That is of course if this month we get confirmation that Mercedes is staying in Formula E. That decision is yet to be taken and there are many in the paddock that believe it is still genuinely 50-50.
Might that uncertainty be a contributing factor to Mercedes' downward spiral in recent months on the track?
Overtly the answer is no. However, it cannot be underestimated how ambiguity and corporate dilly-dallying can affect a team's collective psyche and perhaps this trough is one Mercedes is partly digging itself.
Vandoorne says the team is acutely aware of what it has experienced in recent months and how it needs to get its communal cramp-ons ready to scale itself out of this present tricky crevice.
"Everyone in the team really understands what this championship is like," he said.
"In some ways, it's frustrating that it's sometimes so random, and you can't really predict what is going to happen in a weekend.
"It's a bit too unpredictable, almost, let's say.
"But we've got a strong group of people, and one thing I know is that this team will bounce back
"All of us. The drivers, engineers, everyone will be able to put the pieces of the puzzle back together and I'm confident that we can have a strong end of the season."