Formula E has announced the second day of the 2024 pre-season test at Valencia will not go ahead following a fire on Tuesday's first day of running.
Tuesday afternoon's session had already been called off as a result of that fire, which broke out in the box occupied by battery provider WAE (formerly Williams Advanced Engineering).
Sources indicated to The Race that Wednesday's track activity would be postponed as well and the series later confirmed no running would take place, saying the decision to delay track activity resuming on Wednesday was taken "in response" to that incident.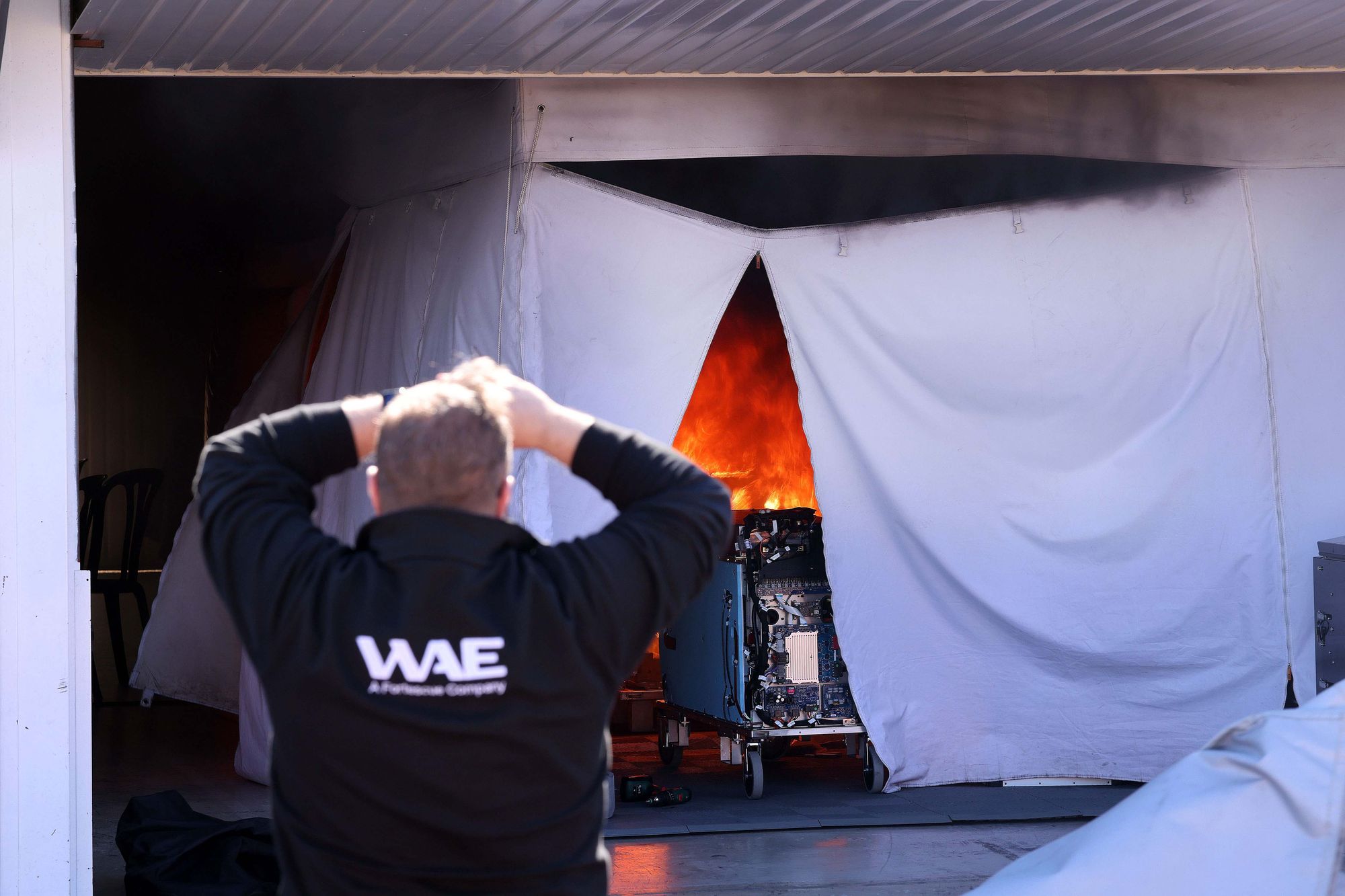 The fire broke out during the lunch break between Formula E's two Tuesday sessions, and is believed to have been caused by the Gen3 battery taken out of the DS Penske car driven by Robert Shwartzman, who stopped on track in the morning session.
The battery had been removed from the car and transported from the DS Penske garage to the WAE one for inspection.
The garage in question was damaged as a result but Formula E said in its statement confirming that Wednesday's running would not take place that anything further had been "contained following the activation of emergency procedures".
A member of WAE was taken to hospital for precautionary checks. Formula E said the one person taken to hospital had been "released without treatment".
The series added that a joint investigation launched earlier in the day by itself, the FIA and local fire authorities was ongoing but said an issue had already been identified and "is being addressed".
"The investigation and further safety assessments will be completed and we aim to resume on-track activities from Thursday, subject to final confirmation tomorrow [Wednesday]," the statement added.
🚨 FAST CHARGING FIRST-LOOK 🚨#FormulaE teams are testing the new attack charge boosters at Valencia ahead of their 2024 debut.

Eight of the units are being shared among the 11 teams this week.

Here's McLaren's Jake Hughes receiving an energy boost ⤵️

🗣️ @sniffermedia pic.twitter.com/PsKHPEOP5M

— The Race (@wearetherace) October 24, 2023
The loss of a second day of running is a significant setback for Formula E and its teams, which are trialling the series' new fast-charging energy boosters this week.
Eight charging units are being shared among the 11 teams present at Valencia.
Jaguar driver Mitch Evans had been fastest in the Tuesday morning session that did go ahead.
Evans, who set a 1m24.474s lap of the 2.49-mile Valencia circuit, was fastest from Porsche's Antonio Felix da Costa and the Jaguar customer Envision's Sebastien Buemi.
Secondary image courtesy of Andreas Beil