An extra test session has been added to the Formula E schedule at Valencia today as teams and organisers push to solve a variety of issues and gain extra development less than a month before the start of the 2023 season.
Several teams have been affected by problems with their Gen3 packages although many are not specifying the precise issues experienced over the last two days, which have both featured six hours of running so far.
Thursday was due to be entirely focused on media activities before a final test day on Friday, but an hour of running will now take place this afternoon.
Porsche's Formula E director Florian Modlinger said the possibility of a Thursday session had been debated since the test began.
"There were discussions already from the beginning of the week, if the Thursday could also be used to run additionally, and there were different opinions in the whole paddock, different points of view, and to be honest on our side we were prepared for both," he told The Race.
"We had originally scheduled not to run, we will now run one hour, we'll take this opportunity, we prepare our cars.
"Today will be a bit different from planned but we were there with the mutual decision. We have no strong opinion in not running or running. We do, our schedule is given, and it's another opportunity, one hour, to learn something about the new cars."
The FIA elected to hold a mock race weekend yesterday. This reduced some track time that was instead used for charging purposes ahead of those sessions.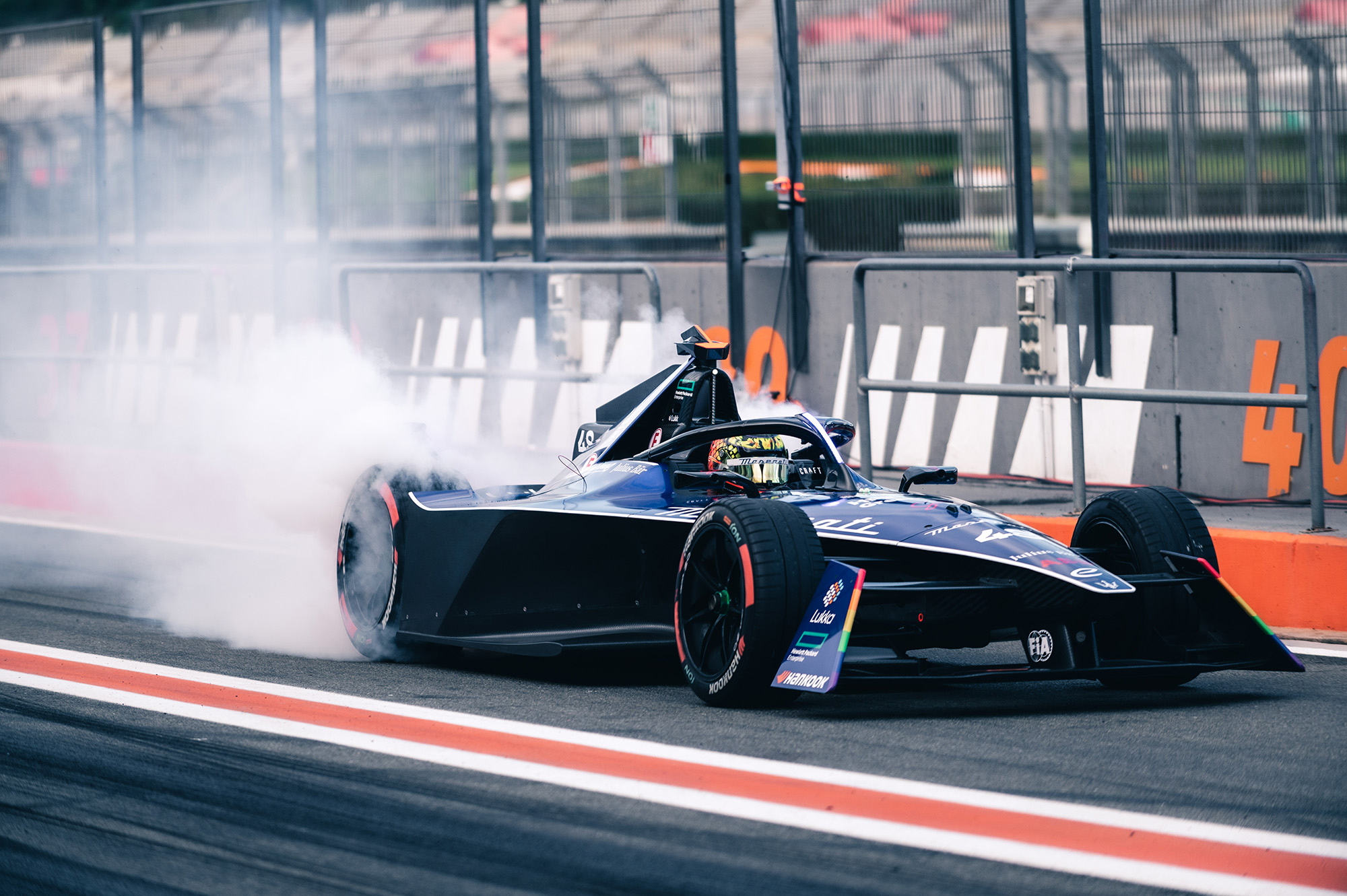 Formula E is facing a race against time to get its Gen3 era underway at present with teams having been affected by several challenges with suppliers to get parts in place.
This has led to teams working around the clock shifts just to get to Valencia, with work also carrying on late into last night after problems stopped some of the competitors in yesterday's sessions.
These included battery related issues for NIO 333's Sergio Sette Camara and Jaguar driver Sam Bird, while Sebastien Buemi's Envision-run Jaguar was compromised throughout the day with a technical problem.
The decision to add a 60-minute session today will enable teams more running to try to get on top of issues after minimal running with their race cars. Some of the teams were not able to shake down these cars ahead of Valencia due to the late arrival of parts from supplier Spark Racing.
There is also known to be very limited spare parts available at Valencia, although packages are expected to be freighted to Mexico City for the first race in a month. The cars and team equipment are scheduled to leave Valencia next week.
Several teams have indicated to The Race that their personnel are reaching burn-out after an intense period over the last few weeks of assembling and readying cars.
Formula E has a limited number of crew that can work on cars at the track and there is a limit of 18 operational staff per team.