Formula E championship contender Jake Dennis called fellow up-and-coming talent Dan Ticktum a "plonker" who is racing "in his own little world" after the Sao Paulo E-Prix collision that left Dennis with a third consecutive zero score.
Dennis was running 11th with Ticktum in 14th when the NIO 333 driver shot past the cars ahead and slammed into the back of Dennis's Avalanche Andretti Porsche, breaking its suspension and in turn causing Dennis to clip his title rival Pascal Wehrlein.
Despite the incident Dennis remains second in the standings but is now 24 points behind Wehrlein, who came from 18th on the grid to seventh.
"It's just a target on my back now," said Dennis.
"That's two races now where I've been driving my own race and some plonker 100 metres behind just forgets to brake and just smashes into me.
"It's just typical. I don't know what else I can do. I don't know what he was thinking; I've seen the onboard and he's like in his own little world.
"I'm pretty annoyed with Dan, I don't know what the situation is with that but he just forgot to brake and smashed into me."
Ticktum said that he would apologise to Dennis, and this is believed to have taken place when the pair were summoned to the stewards' office after the race. The officials gave Ticktum a 15s post-race time penalty that will drop him from 14th to 17th and two penalty points on his licence.
"Of course, if I see him I'll apologise because I didn't mean to do it at all, it's just unfortunately, just a bit of a chaotic race for everybody," said Ticktum before he had spoken to Dennis.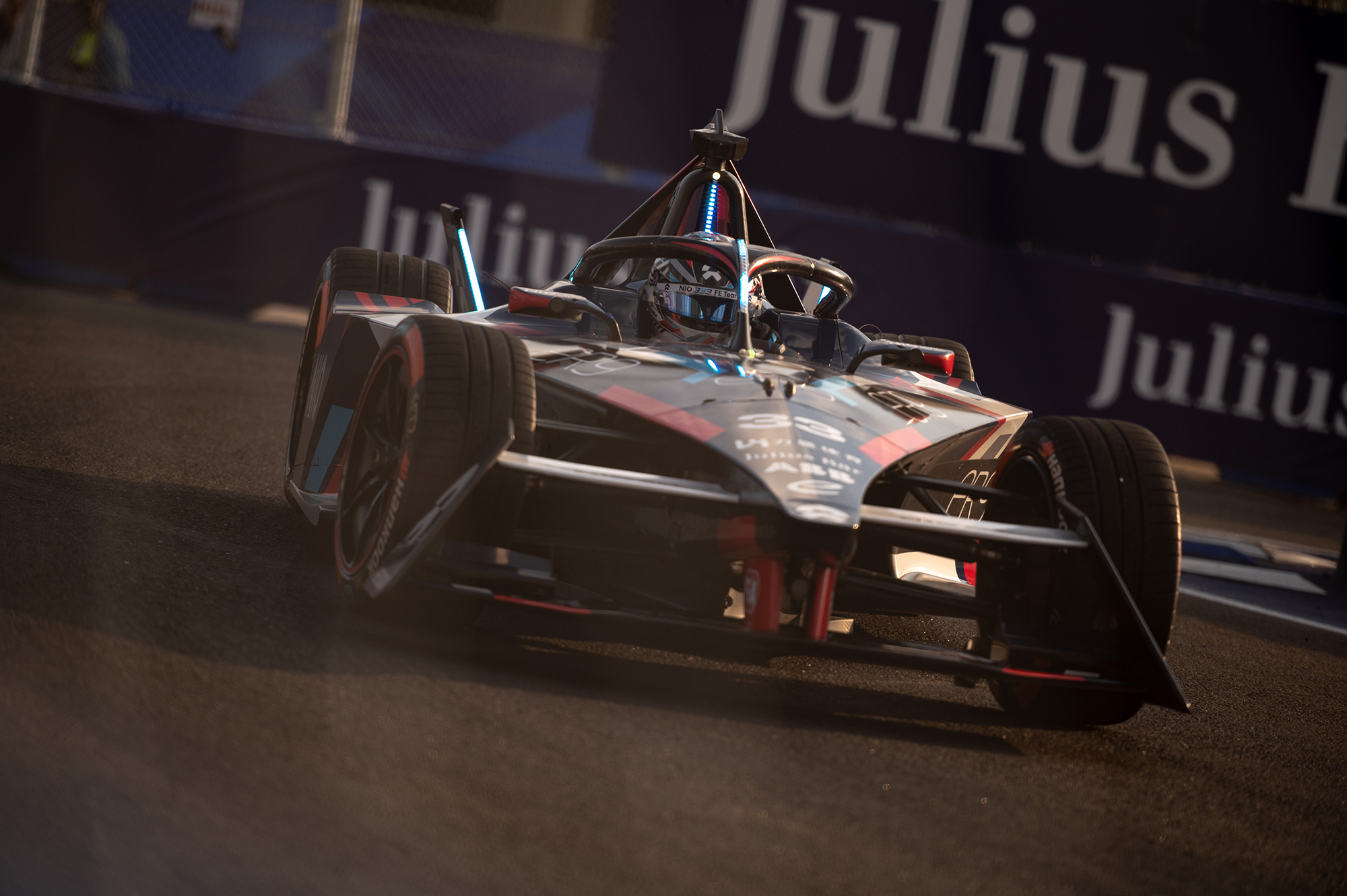 "It just didn't stop on this concrete surface that was laid before the race weekend," said Ticktum.
"The grey stuff [asphalt used for the local Sambadrome festival], when there's a bit of rubber on it it's OK, but if you're off-line… I was braking even earlier than the car I was trying to overtake and it just didn't stop.
"Obviously, combined with the fact that there's more dirt off-line, I have never known anything like that in my racing career, it just did not stop.
"Literally, cause I was right next to the wall as well so I thought 'Right, I'll brake a bit early', braked and just nothing happened.
"Then I tried to brake more and sometimes that makes it worse depending on the systems and stuff and the car, I just didn't decelerate. I think I would have only just made Turn 3; it just didn't stop."
Dennis, who won the opening race of the season at Mexico City, has now scored no points in the last three races. However, he still believes he can fight for the title despite the recent dearth of results.
"We can still win the championship, it's just frustrating right now," he said.
"I'm emotional and just annoyed at the whole situation but it's only round six or whatever it is so there's a long way to go.
"We've just thrown away like kind of around about 40 points right now so it's not good enough."