Antonio Felix da Costa achieved something very rare in Formula E last season.
He switched to a new team in DS Techeetah and beat one of its founding members and its driving force lynchpin – double champion Jean-Eric Vergne.
Vergne has form for being on the losing side in team battles, though.
It happened to him in the 2015/16 season when he made a highly prized switch to the DS Virgin team, only to be outscored by a considerable 32 points by team-mate Sam Bird.
That season was fraught with internal politics at the team, not particularly between Vergne and Bird (although they came close in Paris after wheel-banging antics) but through an increasingly toxic relationship with then team principal Alex Tai.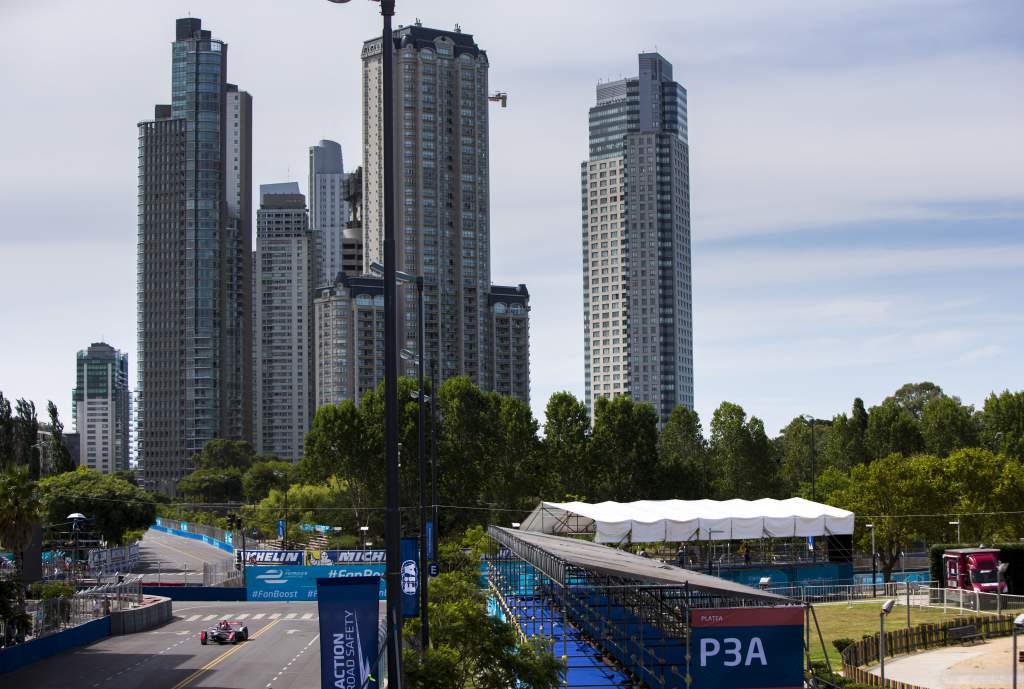 The genesis of it came at Buenos Aires at the beginning of 2016 when Vergne fell ill on race morning. He eventually made it to the track only to be 'benched' by Tai, who took on the bizarre role of medical expert come seasoned driver guru.
The reality was that a spectating Jose-Maria Lopez, there in a supporting PR role through his work with Citroen, was poised to don his helmet and replace Vergne. Tai found this to be a simple and attractive proposition from the start.
It came to a frosty head when Vergne took matters in to his own hands and started to lobby DS executives via phone calls between practice sessions. He ultimately raced.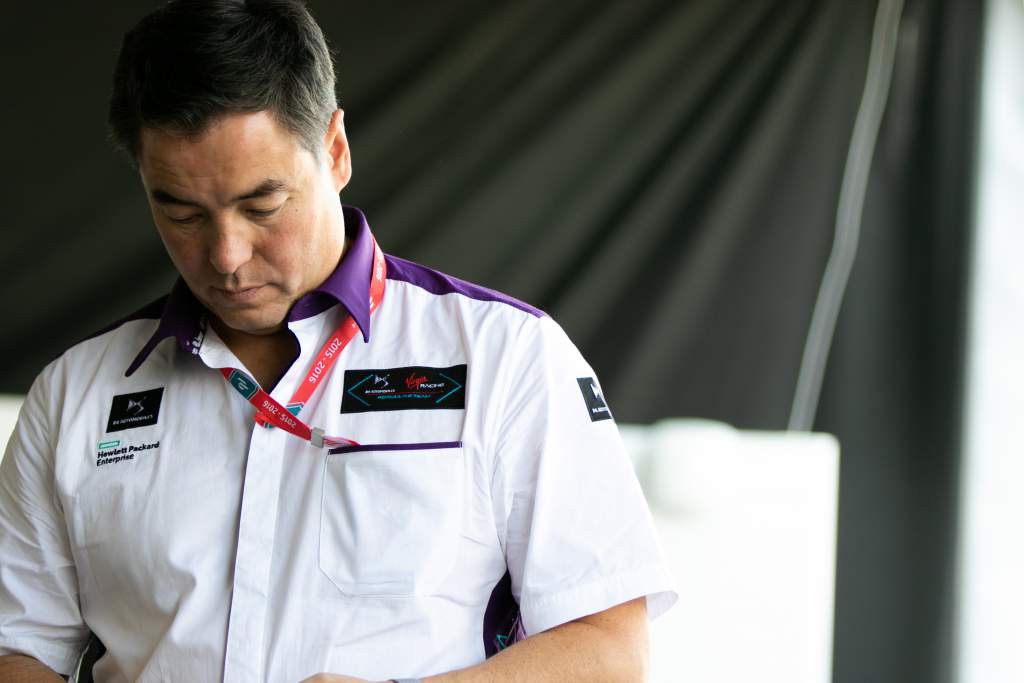 It started a bitter feud, in which Vergne and Tai (pictured) uttered not a single word to each other for most of the rest of the season.
Indeed, it wasn't until Bird's wedding at the end of the campaign that the two started to address the bad blood between them.
By that time Vergne had joined the remnants of the Aguri team, which became Techeetah in August 2016.
The story of how Techeetah became such a force in Formula E was told on these pages last year. Vergne was central to those miracles that played out, and when he was realigned with DS when it linked up with Techeetah in 2018, a deal which Vergne was very much part of, the success started to wash over the team and banish the ill-feeling of those spiky 2015/16 memories.
When Vergne walked through the ex-Aguri door, da Costa vacated the squad for a new venture at Andretti, which by that time was benefitting from increasing involvement from da Costa's DTM paymaster BMW.
Ironically Vergne then waltzed to two titles, while da Costa struggled with BMW's drifting driver management strategy.
Then the revolving doors coalesced and Vergne and da Costa were all of a sudden in the same team, the one Vergne had forcefully helped to become the very best in the business.
"He's a lion, I'm a lion, and when you throw a piece of meat to two lions they sometimes fight a little bit" :: Antonio Felix da Costa
Da Costa readily acknowledges both what Vergne achieved and the curious symmetry their pre-team-mate Formula E stories created.
"JEV is maybe one of the biggest reasons that the team turned into a winning team," he tells The Race.
"He joined them as I left them in season two. I could see already there was a lot of people there with potential, we just weren't well funded.
"With his work and his way of pushing people, that made things very good for them. So you have to respect that, they're champions also because of that, and I kind of joined his team."
Da Costa came into DS Techeetah with "a lot of respect with him and he did the same" and found that Vergne was "always very helpful explaining everything, explaining the car, whenever I had doubts, he was always there to support".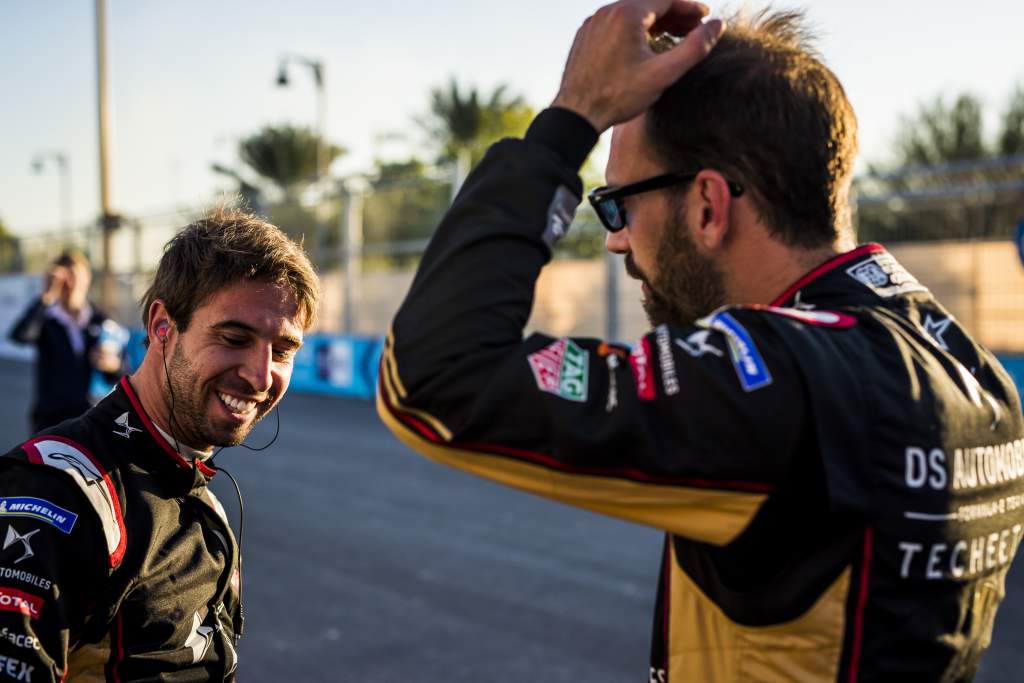 In the autumn of 2019 when da Costa was finally released by BMW, the early indications were that a blossoming relationship between Vergne and da Costa could extend beyond the racetrack, just as the famed friendship between Vergne and his previous team-mate Andre Lotterer did before it.
A joshing acknowledgement of their respective personalities and a carefree launch in Paris that October appeared only to confirm this.
Then came a difficult opening two rounds in Diriyah when for varying reasons the pair garnered a paltry four points between them. Even worse for da Costa was the fact his former team, BMW i Andretti, took a win, two poles and led the early title chase.
Next up came Santiago and the first in a series of intricate attempts to manage the races between da Costa and Vergne.
The first endeavour in Chile most certainly didn't pay off, and this in conjunction with messy communications made for a very uptight post-race DS Techeetah atmosphere.
"Yes, we did have some heated moments in in the season," da Costa admits.
"He's a lion, I'm a lion, and when you throw a piece of meat to two lions they sometimes fight a little bit.
"So it's how it is. Whenever the helmets came off, we were grown-up enough to solve things.
"We carried on working and it happened once or twice in a year or three times or whatever.
"But we were always able to kind of work together. When there's respect that's fine. I think we've managed that pretty well."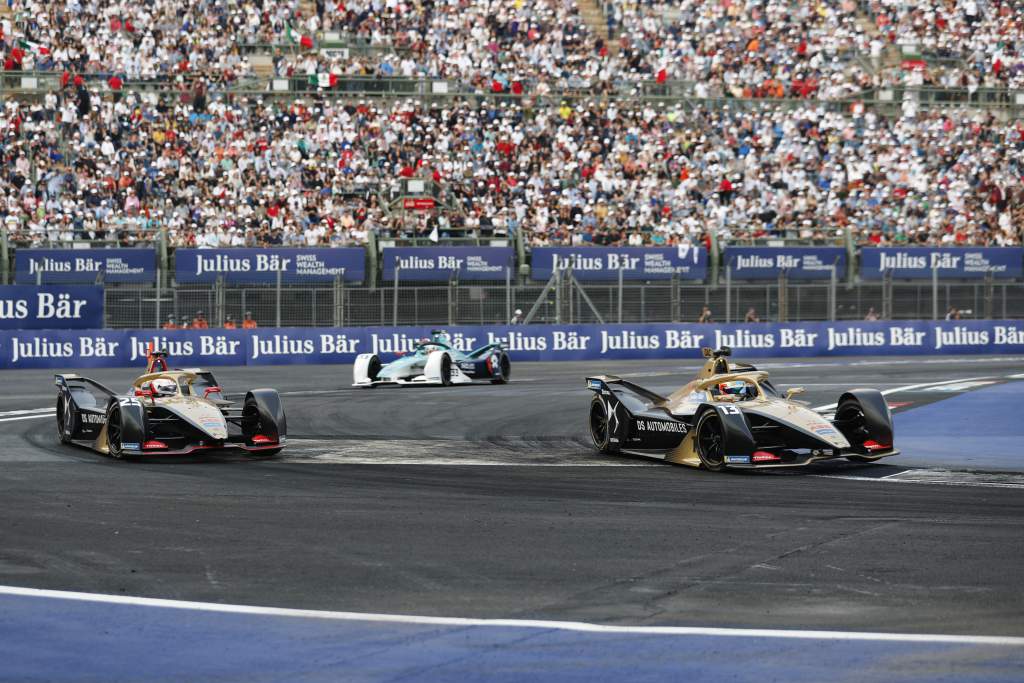 The relationship, while still reasonably healthy, isn't quite the same as it was in those early honeymoon days of late 2019.
The pair did enjoy a skiing holiday together in early 2020 but further buddy trips aren't expected to be a fixture.
But a competitively respectful connection permeates between the pair now, says da Costa.
And, to give Vergne his due, the viscerally explicit radio bleating at Berlin did eventually give way to a champion's sanguinity when da Costa deservedly lifted the title trophy.
That of course is the way it should be. But for the future, Vergne's internal competitive fire has received a combustible accelerant to avenge the 2019/20 defeat.
And da Costa recognises this as he readies for the 2021 battle which begins next month.
"JEV is so talented and I can see him working now harder than ever," he says.
"I think he is coming in very, very hungry and he's pushing me and I'm pushing him, so it's going to be cool to see how this next season unfolds, but I expect him to be right up there."
Vergne will be. Da Costa will be. So the lions will continue to fight for feasts rather than scraps.