Several teams can claim to have pulled off significant coups in a turbulent 2022 Formula E driver market. But perhaps the most dramatic of all has come the way of Avalanche Andretti, which has secured Andre Lotterer's signature on a contract.
The genesis of how Lotterer came to extend what at one time seemed to be a closing chapter on his five-season Formula E story stretches all the way back to February when Andretti team principal Roger Griffiths met two of Porsche's most influential Formula E staff members, Florian Modlinger and Carlo Wiggers.
Modlinger is well-known through his previous DTM roles with Audi Sport, ABT Sportsline, and now at front and centre of the Porsche Formula E team, but Wiggers – the business development linchpin at Porsche – has a much less pronounced profile.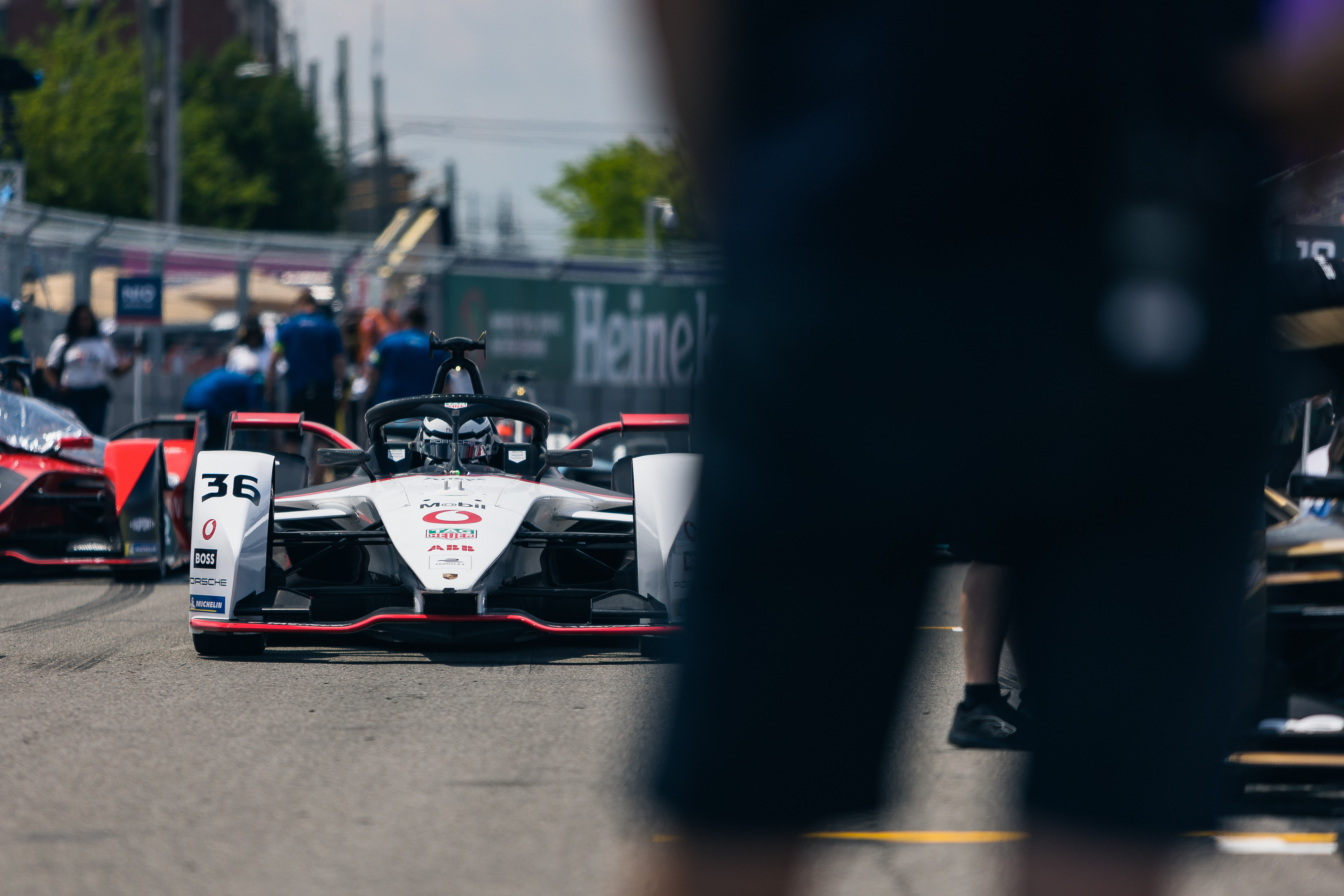 His influence though is significant, and according to both Griffiths and Lotterer he was one of the instigators of Lotterer's move. It is one that will make Lotterer both a potent weapon for Andretti when it enters Gen3 as a powertrain partner of Porsche and a solid conduit in the development of Porsche's new Formula E cars.
Lotterer will join three-time E-Prix winner Jake Dennis, who only added to his shining reputation last season by being hands down the best driver outside of the main quartet of championship challengers (Stoffel Vandoorne, Mitch Evans, Edoardo Mortara and Jean-Eric Vergne).
Lotterer knew instinctively, and independently of the plans for him from Wiggers, Modlinger and Griffiths, that he had unfinished business in a championship he loves for its extreme competitiveness and reliance on guile and race craft.
"It was personally and independently in the back of my mind that if Porsche would supply a private team, that it could be something that might work out for me with the position I was in," Lotterer told The Race.
"I had this idea also. Carlo and Porsche had this idea too and we started to talk about it, because Porsche knew I also wanted to continue in Formula E.
"They'd seen my motivation towards the programme and I also think the combination of having been in the works team for three years and carrying over that experience [helped].
"It's not that I didn't want to be in Formula E anymore but I took this decision to go to sportscars, and it's just that Le Mans is a big race that I still want to win it [again].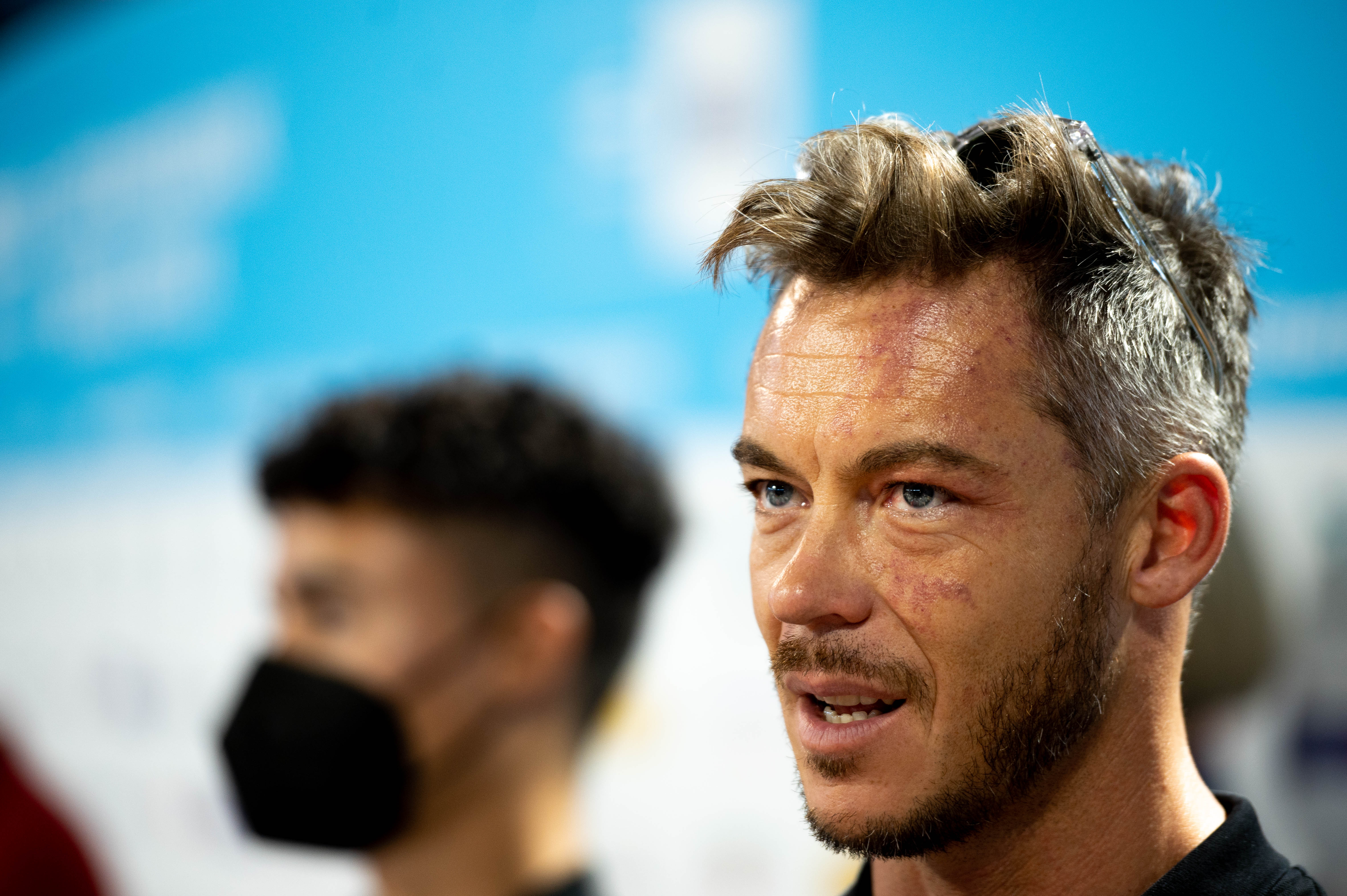 "I didn't want to miss that. But at the same time, I wanted to continue in Formula E."
While Lotterer's special relationship with Porsche has been well documented, the collaborative partnership between Porsche and Andretti didn't initially include talk of Lotterer's future. In fact, it wasn't even on the agenda to start with.
"We never got so far in saying, 'Oh, what would really make it work was if we could have one of your drivers, please'," says Griffiths.
"We always talked about data sharing and being involved together and potentially having debriefs together with all of the drivers.
"But we had yet to make a decision about what our driver line-up was looking like for season nine.
"But when Carlo floated the idea of 'how about Andre'? It was like we'd not really considered that because we didn't think it was something that was on the table.
"We weren't about to go fishing for one of their drivers unless we had the blessing of the mothership. When we started to think about that we thought, 'This makes a lot of sense on many, many fronts'."
Andretti's experiment with Oliver Askew was already faltering by mid-season and in the end it just failed to ignite as it initially might have after a strong debut performance in Riyadh.
The American was unlucky in several senses, especially in that the final season of a rules set was being exploited by the experienced drivers to the full and the new, less-beneficial to rookies qualifying system would always make it difficult for him to reprise what team-mate Dennis had achieved the season before.
By around the time of the Marrakesh round at the start of July, Andretti was reasonably set on its plans for 2023 and those would not include Askew.
While Lotterer is still yet to win an E-Prix, he proved in 2021 and the first part of 2022 to be one of the best and most consistent qualifiers in the field. Prior to Marrakesh, the 10th of the 16 races last season, he hadn't qualified outside the top eight and easily had the best average start position in the field of fifth.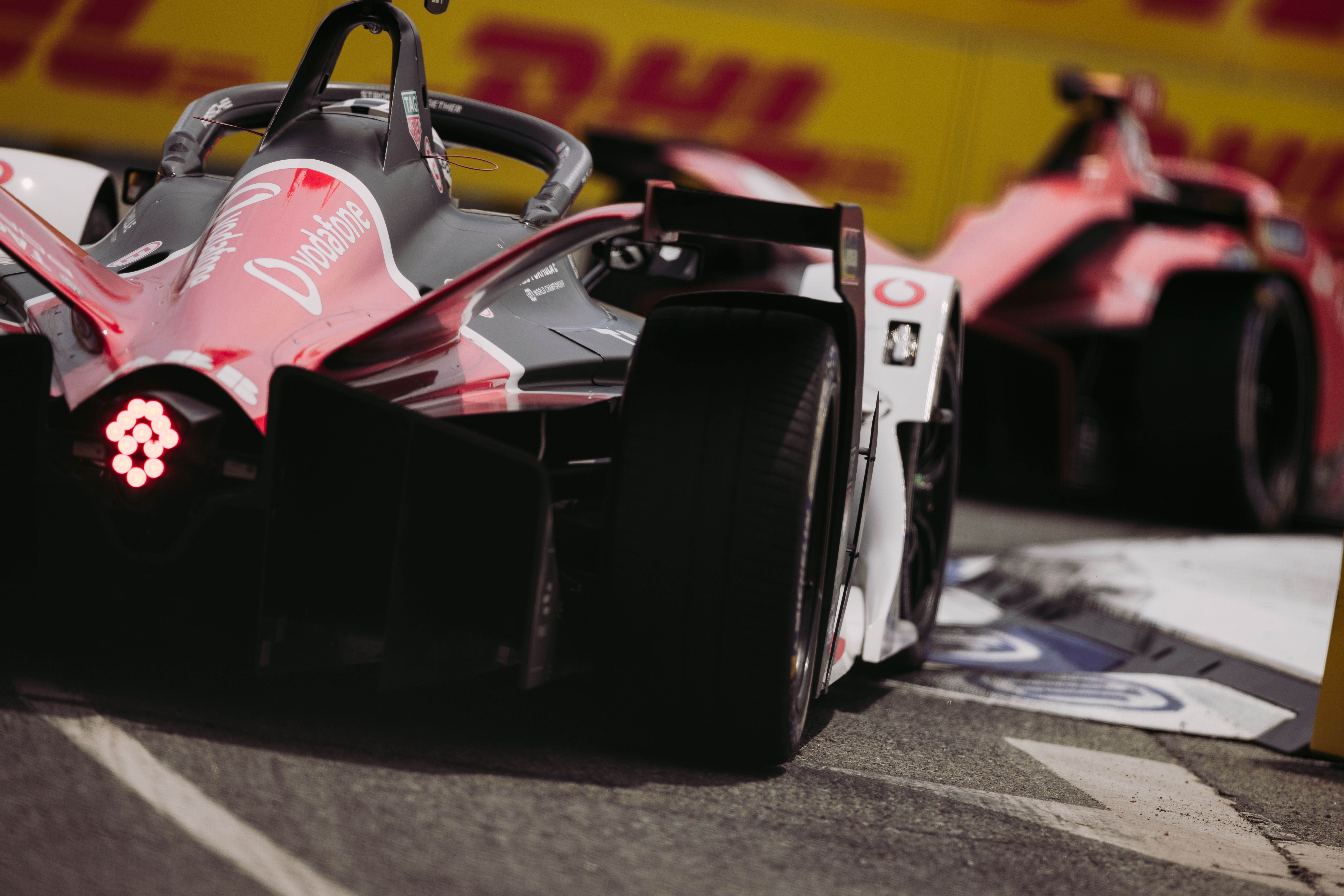 Between New York and Seoul his average start position was 14th. This was through a litany of issues beyond Lotterer's control and it essentially spoiled a once promising season that after Berlin had him seventh in the championship and within touching distance of the top four. By the end of the season, he was 12th and only four points better off.
But there was no frustrated desperation on the racetrack like there had been in 2021. Lotterer's racing has come in for criticism for its often pugnacious nature but Griffiths attributes this firstly to the nature of Gen2 racing, which will seem less refined than Gen3 within the first races next season, and the fact that the emphasis should be on the team to help provide a car that is not mired in the midfield.
"What we recognise with Andre is that he's a forceful driver and an aggressive driver," said Griffiths. "Honestly, I believe he's a clean racer, otherwise, we wouldn't be having him within the team.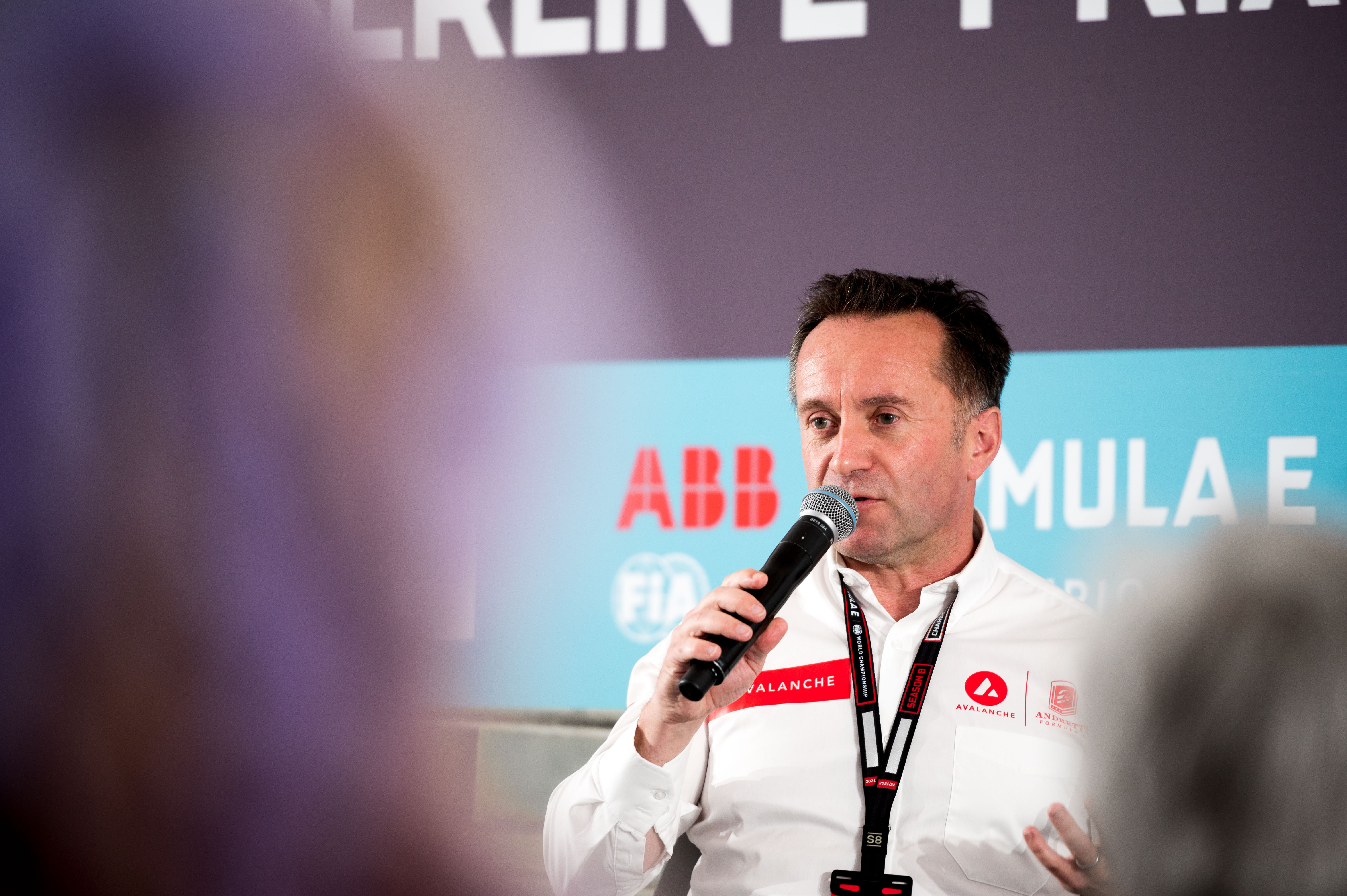 "I like the fire. I like the enthusiasm and I like the driver to move the car forward. What I don't want is a driver to sit there and say, 'Oh, this is all I can achieve'.
"Our responsibility is to give him a car to be able to qualify up front. If you qualify at the front end, you don't get so involved in some of these on-track tussles and battles when you're further back.
"When you're 16th and further back, you're in that 'carbon zone' as we refer to it, where you've got to make every move count, you have to take more risks and you're also up against people that are of a similar mindset as well, everyone's trying to move forward.
"Our responsibility on the engineering side is to give him the car that allows him to qualify regularly in the top five, and then we're in with a shot of having a clean race getting through and getting podium positions."
Andretti firmly believes that Lotterer can help deliver this and more. In fact, Griffiths thinks that the new Dennis and Lotterer axis is potentially one to rival what many in the paddock are already viewing as the absolute benchmark for 2023 – Porsche's Pascal Wehrlein and Antonio Felix da Costa combination.
"I think we potentially have as strong or a stronger line-up than the factory team," he says.
"That's really exciting for us. You always talk about who's your first competitor, and it's usually the guy across the garage. For us, our first competitor is actually the people that are going to be in the next door garage [next season]."
Griffiths is right. After a wretched second half of the season that was awash with errors, Porsche slipped behind its new customer in the teams' standings – meaning that it will frequent the garages downstream from Andretti next season, something that is sure to spice up the rivalry.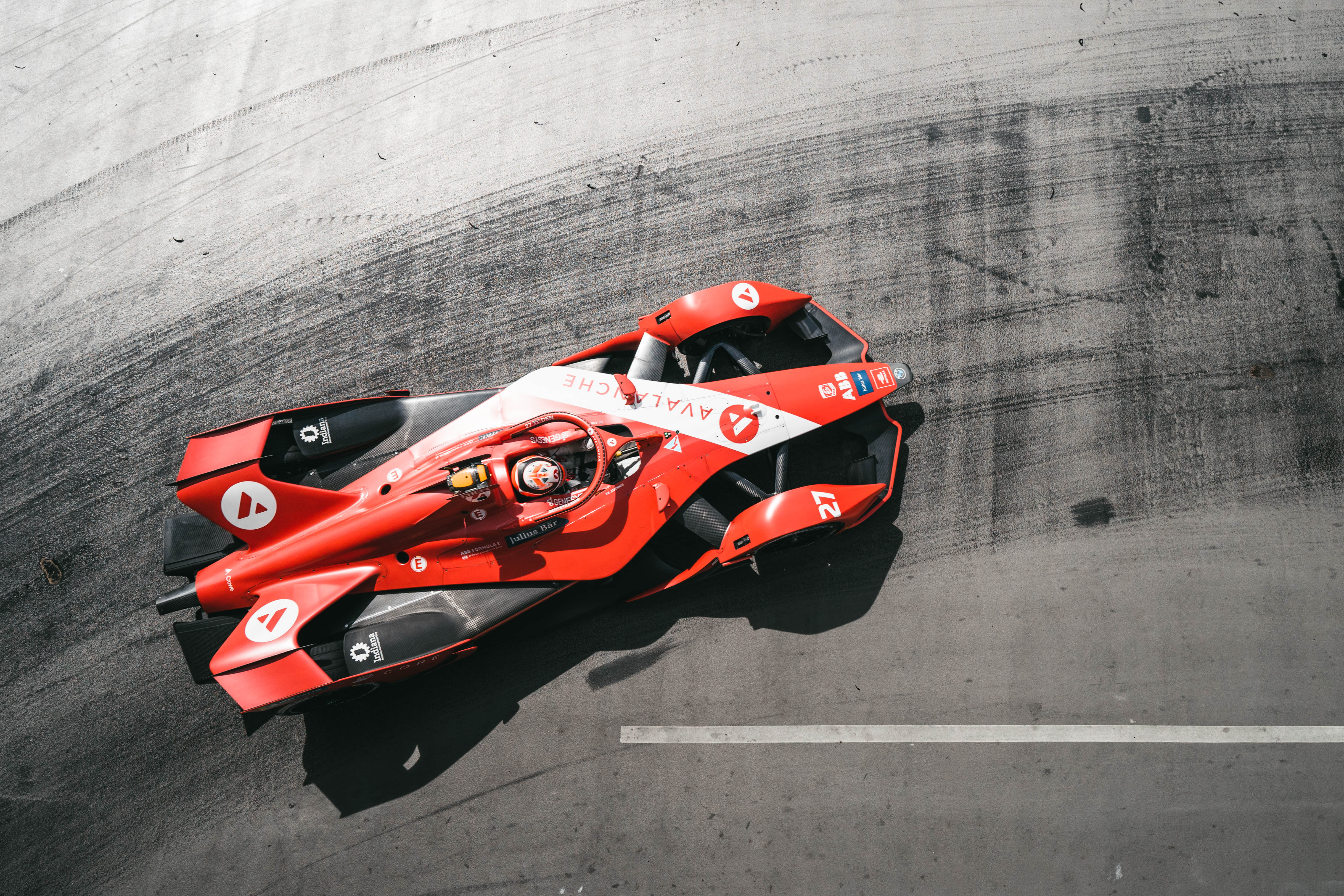 "First and foremost, we're going out to beat the factory team, but then we're going out to try and beat everybody else," adds Griffiths.
"Bringing somebody on board like Andre, with the experience that he has not only in Formula E but in racecraft in general, you don't get what he has achieved with race wins and championships without being very smart and having a high level of ability to be able to read a race.
"That's super key with Formula E, in particular with the way that the sporting format is transitioning with the new car.
"I think that's going to play to our advantage."
LIKELY 2023 FORMULA E DRIVER LINE-UP
Maserati: Edoardo Mortara/Nyck de Vries
DS Penske: Stoffel Vandoorne/Jean-Eric Vergne
Jaguar: Mitch Evans/Sam Bird
Envision: Nick Cassidy/Sebastien Buemi
Porsche: Antonio Felix da Costa/Pascal Wehrlein
Avalanche Andretti: Jake Dennis/Andre Lotterer
Nissan: Sacha Fenestraz/Norman Nato
Mahindra: Lucas di Grassi/Oliver Rowland
Abt: Robin Frijns and Nico Mueller
NIO 333: Options – Oliver Turvey, Dan Ticktum, Jake Hughes, Sergio Sette Camara
McLaren: Rene Rast/Jake Hughes or Oliver Turvey or Maximilian Guenther
Techeetah: Future unclear