Mitch Evans is aiming to "copy and paste" his crushing Seoul race on victory on Sunday to ramp up the pressure on Formula E title rival Stoffel Vandoorne.
Jaguar driver Evans, who has scored four E-Prix wins to Vandoorne's one this season, still has a 21-point deficit after taking 15 out of Vandoorne in race one.
But Evans believes that having "a bit of fun" means "hopefully a big result" can be achieved.
His "copy and paste" attitude to Sunday's crucial final 2022 Formula E race will start with "obviously getting pole, which certainly would be helpful, but I need to win too".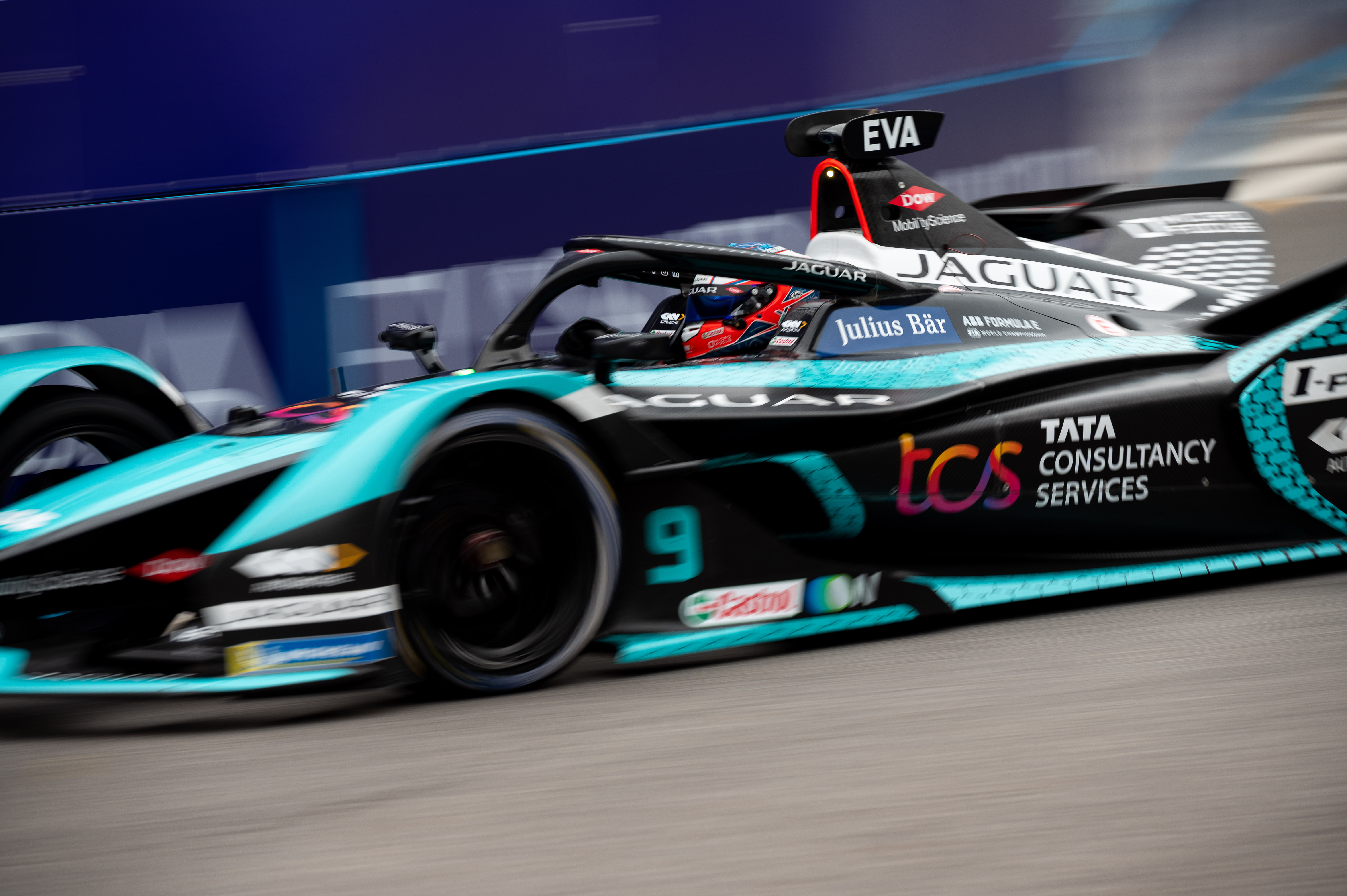 If Evans wins, Vandoorne needs to be seventh or higher. But the three bonus points for pole and one for fastest lap may become factors too. A maximum 29-point score for Evans would mean Vandoorne needs to be at least fifth.
"I need to win the race obviously and for him not to finish so, we need some luck, but as you saw today we were able to do it," added Evans.
"He obviously had a strong race as well, and he'll be there.
"The Mercedes cars are working really well here, nonetheless it's going to be a really tricky day.
"It's Formula E, anything can happen but we won't go down without a fight.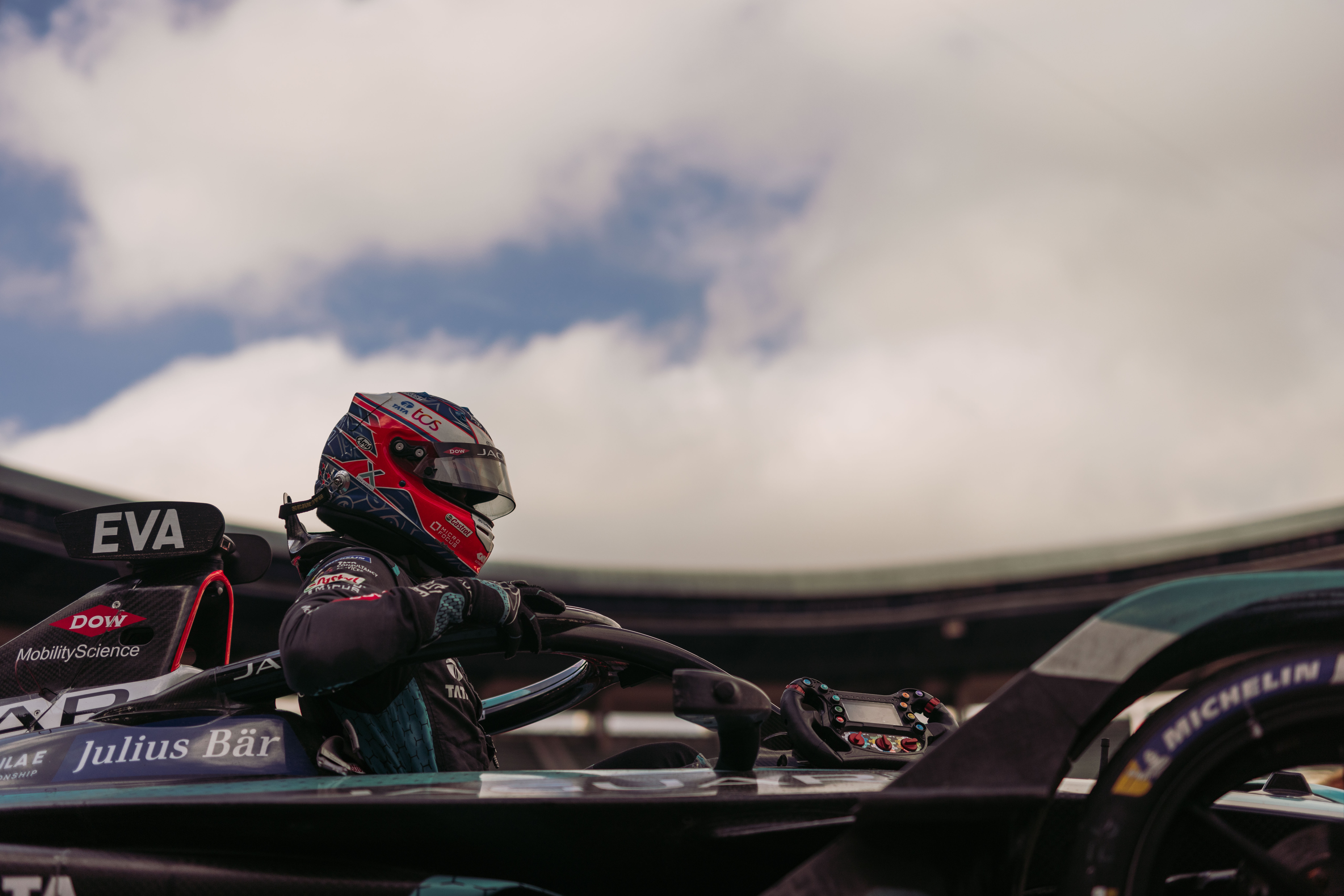 "I think I've secured second [in the points] now anyway so it's all for tomorrow, have a bit of fun and hopefully a big result."
Evans and his team turned the pace of the Jaguar I-Type 5 in dry conditions around from disappointing free practice sessions where Evans felt he was "on the back foot" to set up a dominant victory.
"We didn't really hit the ground running, struggling with balance and overall pace to be honest," he said.
"So, the rain was a bit of a blessing just to mix things up, and obviously I was able to make it into the duels.
"Pole position would have been great just for more points but third on the grid was really good."
Evans executed a phenomenal start to take second place initially before making a move on Lucas di Grassi's Venturi Mercedes to grab the lead in the wettest part of the race before the red flag flew for an eight-car Turn 20 accident.
The Kiwi described this pass as "a bit of a spontaneous move where there was just enough space".
He went on to detail how he "was in a bit of an attacking mindset I would say, considering my position in the championship".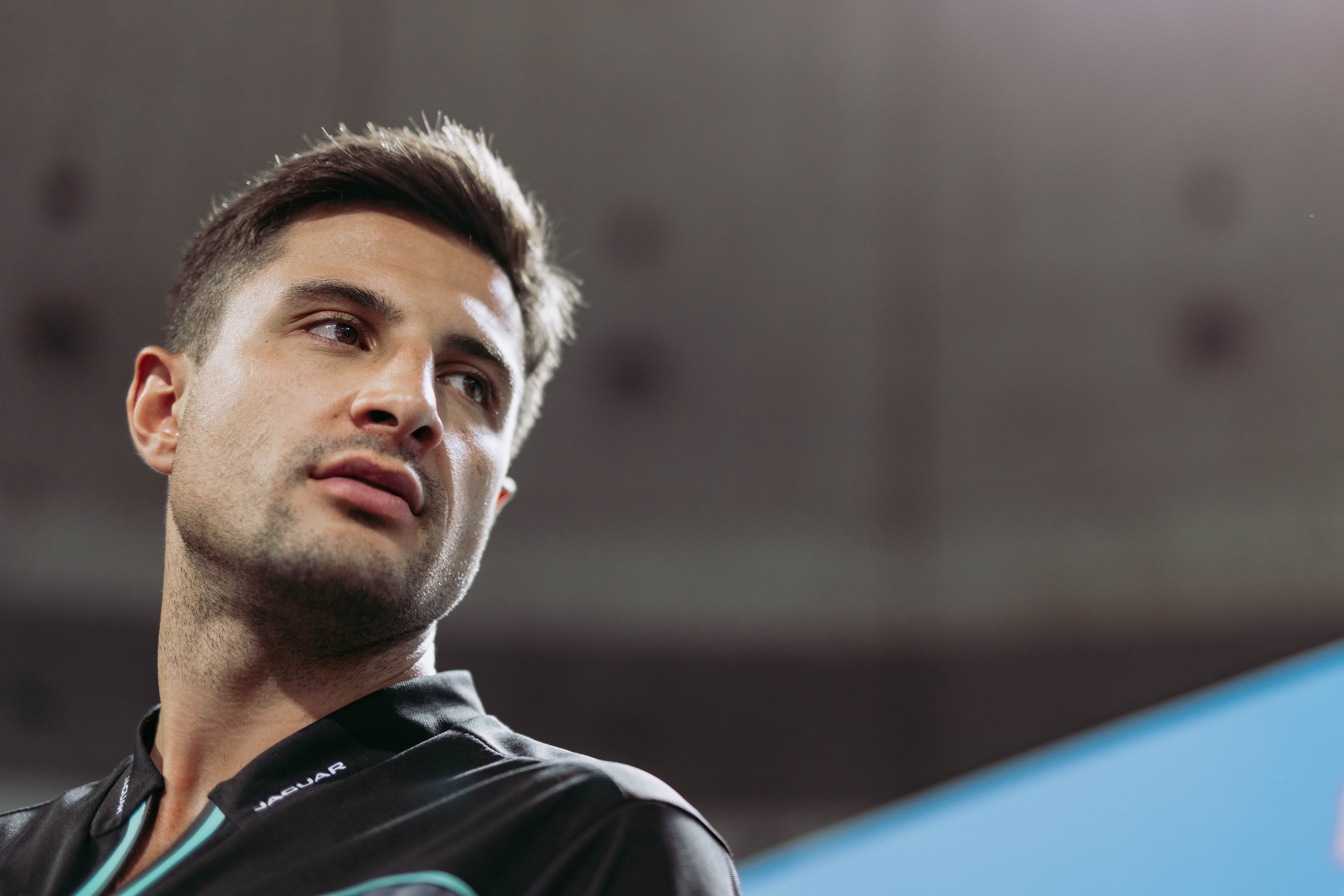 It was one which built the foundation of his fourth win of 2022 and carried over the title fight to the final day of the season even though Evans contended with the track being "like an ice rink" in the stadium section.
Evans survived a mid-race scare when he missed his braking point when Antonio Giovinazzi – who he was about to lap – pitted his Dragon Penske just ahead after an incident with Antonio Felix da Costa.
"Giovinazzi was letting me pass or he was going to the pits and I missed my braking point and went a bit long," said Evans.
"Apart from that the race was pretty under control and it was exactly what we needed.
"We came into this knowing we needed the win; we needed the big result to take the fight to tomorrow and we've done that so really happy for that.
"We've got some work to do tomorrow if it's going to be dry, but at least we're in the fight.
From Vandoorne's point of view, he confessed to The Race that he was mentally quite prepared for Evans to achieve his second double victory of the season this weekend.
Vandoorne took fifth position after a controlled drive but saw his points lead reduced from 36 to 21.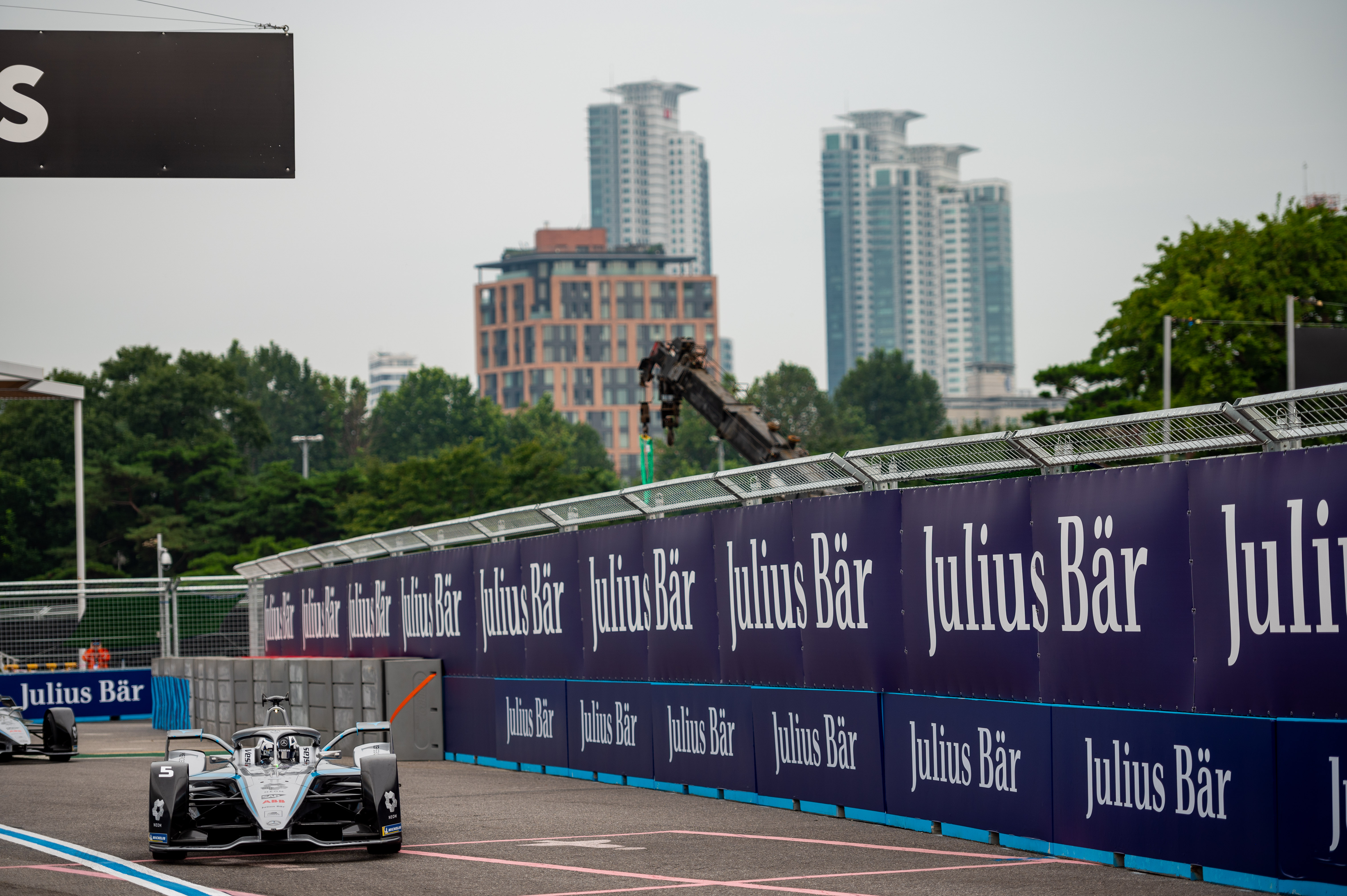 "I think at the last race, I said he's perfectly capable of winning both races," said Vandoorne of Evans.
"His mindset today, it was clear before the weekend: it's make or break and for him it's all about executing two wins basically here this weekend.
"I think they [Jaguar] were strong here in the wet conditions, they executed a strong qualifying, had a great start and he got himself into the lead.
"From there, it was a more straightforward race for him."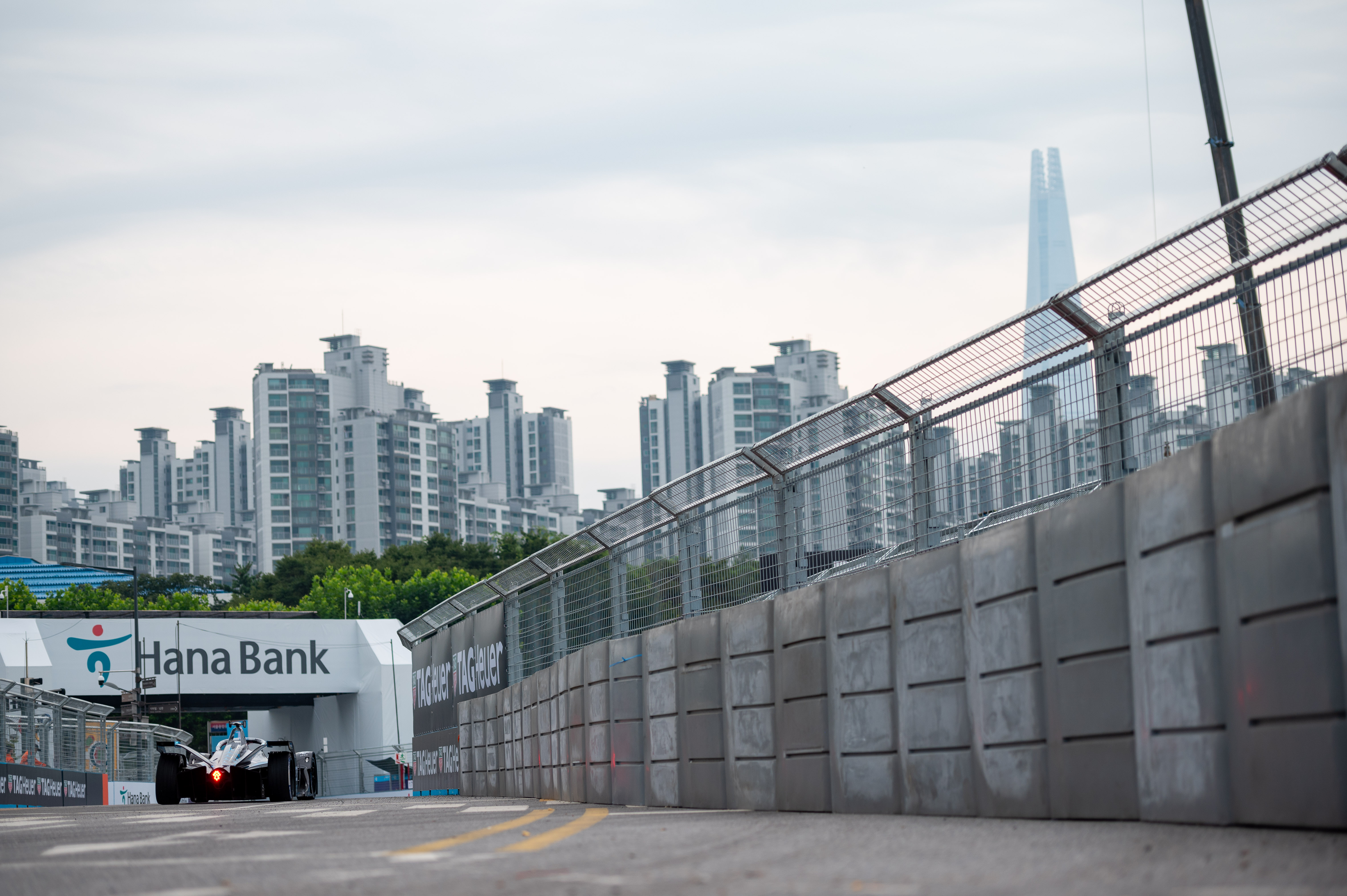 The champion elect slightly rued not getting through his qualifying quarter-final duel against Pascal Wehrlein's Porsche, stating that "whole day was challenging and I think from our side we did well to just get through to the duel stages".
Vandoorne was only fourth in his qualifying group and then losing out to the Porsche in the duels left him seventh on the grid.
"We didn't really make the right decisions at that time; we could have done things differently and I think we could have probably topped the group if we did things right," said Vandoorne.
"I'm not 100% satisfied with today because, in some little areas, we didn't quite put everything together, but if this is one of our bad days again then to get P5, especially with these tricky conditions, it was just important to get home and get points, especially with Mitch being in the lead."
Vandoorne was able to play the percentages to some extent in the race especially when it became clear that former title rival Edoardo Mortara had been handed a five-second penalty for over-defending what was then fifth position against Jean-Eric Vergne's DS Techeetah entry.
His engineer, Stephen Lane, quickly informed Vandoorne of Mortara's penalty as the Venturi Mercedes lurked behind him having dropped back in the incident with Vergne.
"He's always very good at giving me an overview of the race, to inform me about penalties, because it just changes your approach a little bit," said Vandoorne of Lane.
"If, for example, Edo would have been flying and he's really much quicker than everyone else, he's a guy that you don't necessarily have to take the maximum risk with to keep him behind because he's got that five second penalty.
"Once I was in front of him, he couldn't really get that close to put in an attack anymore so I was kind of managing that in a certain way so that he didn't have an opportunity."