Mercedes Formula 1 boss Toto Wolff has not ruled out a return to an older car specification that is "much slower on paper" but the team is "still committed to the current concept".
After a brief but misleading flourish in Friday practice at the Miami Grand Prix, Mercedes slipped to its usual position of barely having the third-fastest car and trailing Ferrari and Red Bull quite substantially over the remainder of the weekend.
George Russell and Lewis Hamilton finished fifth and sixth in Miami, where Mercedes dropped to 62 points behind Ferrari in the constructors' championship. Its lead driver (Russell) is fourth and 45 points adrift in the drivers' standings.
Seven-time world champion Hamilton is only sixth in the championship, 68 points behind leader Charles Leclerc.
Mercedes is yet to get its W13 running as intended because it suffers so much bouncing on-track that does not match its simulations.
The team introduced a significant upgrade at the second test in Bahrain that minimised its sidepods considerably and this is where Mercedes' car design varies most from its rivals.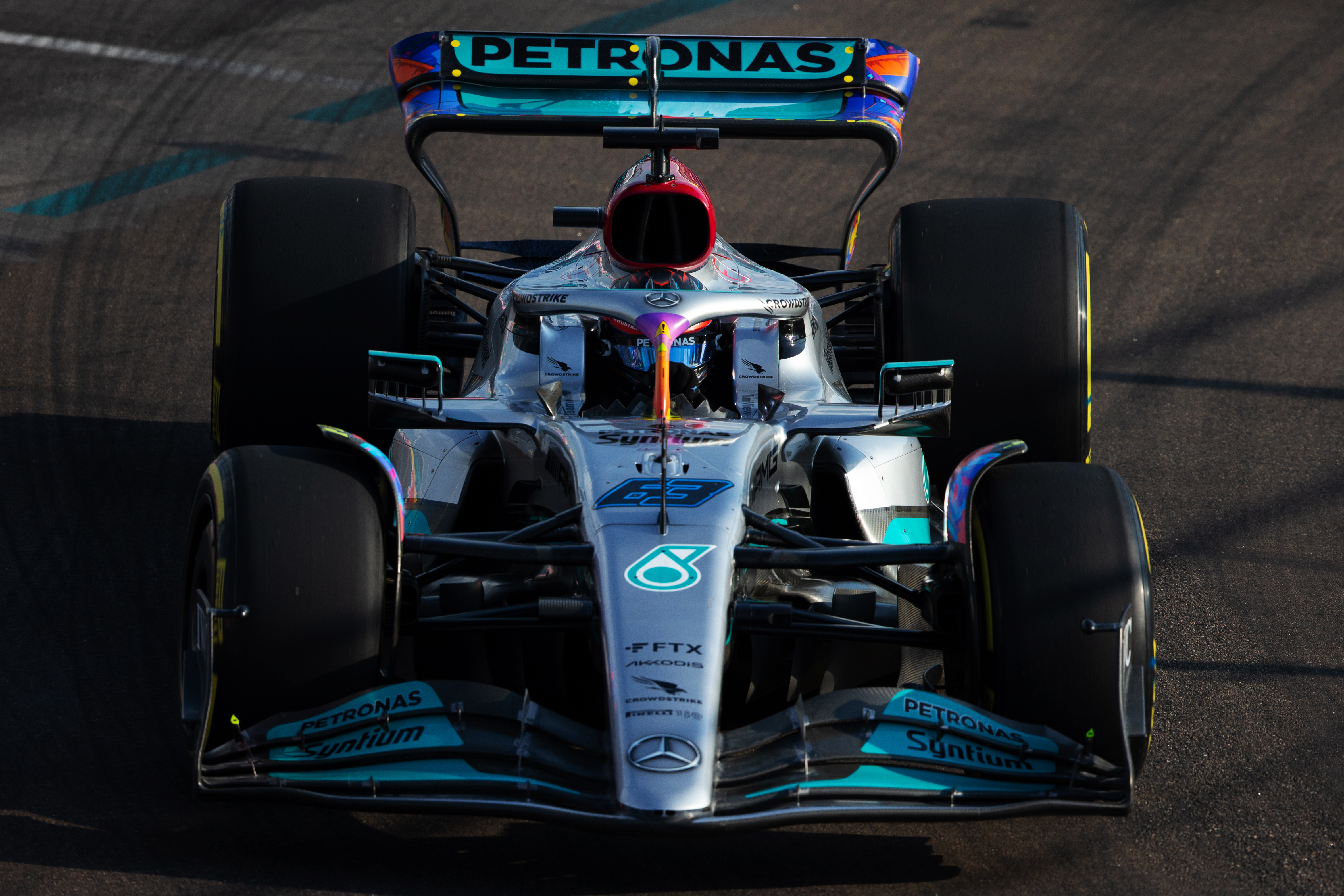 Wolff said in Miami that this means the floor edges "just stick out much wider than everyone else's and that of course gives it much more scope of possible instability".
He is adamant the original version of the W13, with its more conventional sidepods, is "much slower on paper".
Asked if there could be a scenario where Mercedes goes back to older concept because it is quicker in the real world, Wolff said: "Well, I wouldn't discount anything, but we need to give all of our people who have produced great racecars in the past the benefit of the doubt, and we believe this is the route to go down.
"Barcelona [the next race] is definitely going to be a point in time when we are able to correlate with what we've seen in February [in the first test there with the old concept] and gather more data.
"I'm also annoyed by always saying the same thing a lot: gathering data and making experiments. But it's physics and not mystics."
Wolff hinted that if Mercedes did not completely believe its car design could be made to work then it would be better to abandon it.
As that is not the case, it is currently "faithful to the current concept".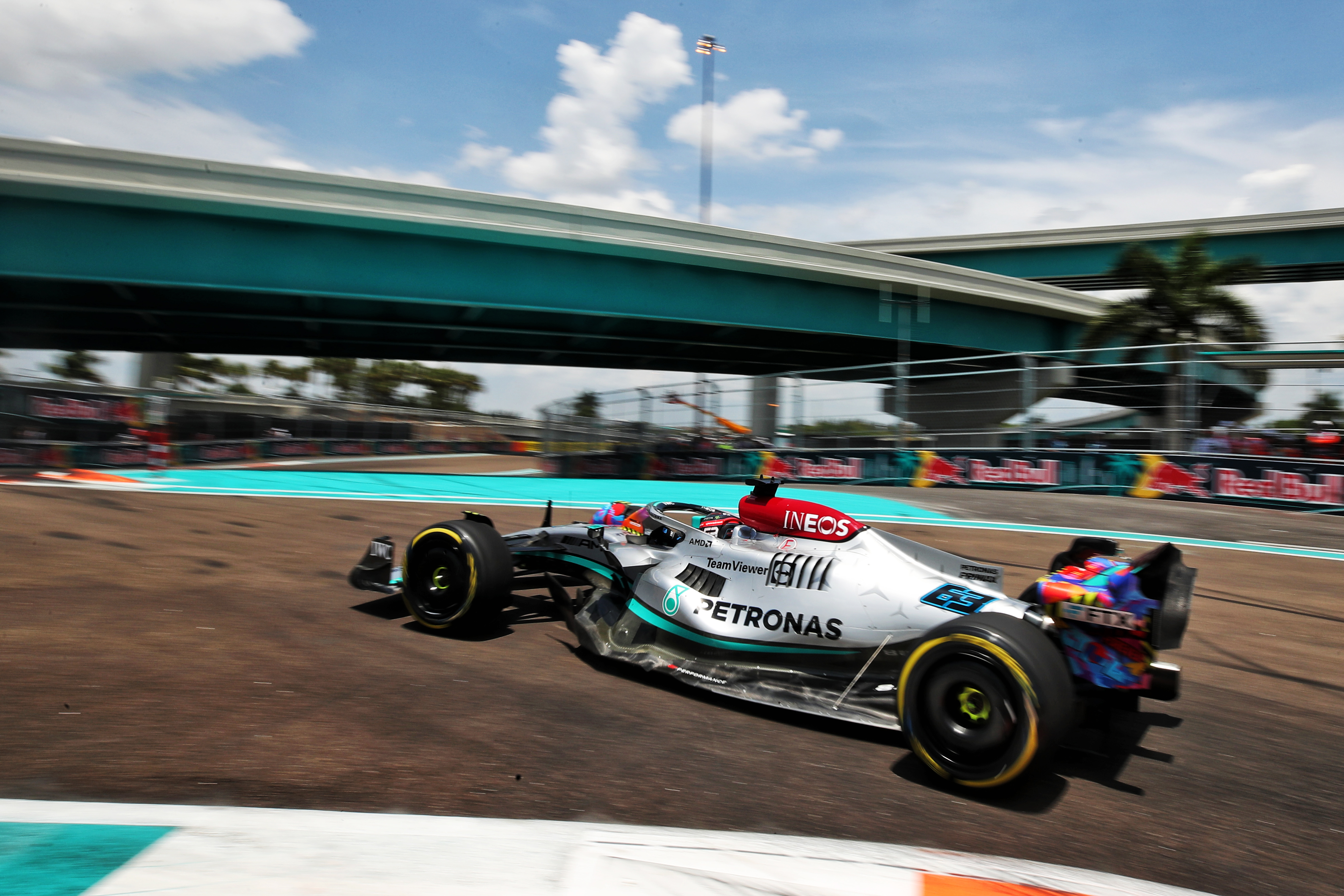 But he reiterated the significance of combing through the data gathered so far in trying to understand why its car is porpoising so badly and how to get that under control, plus the upcoming Spanish Grand Prix and a return to the track where the old concept ran in February.
"We're not looking at the lady next door and if we like it more or not, because it's still good," Wolff said.
"As a matter of fact, we need to understand – before you make a decision to switch to another concept – where did this one go wrong?
"What is the goodness of the concept and what is the badness of the concept?
"And that is a question you can only respond to yourself, but I would be asking ourselves to get an answer after Barcelona, because that's the real correlation we have.
"And by then, we've got to look at ourselves in the mirror and say: 'did we get it wrong or not?'."
The bouncing issue cannot be replicated on the simulator or in the windtunnel but Mercedes had experiments planned this weekend to correlate some modelling work it has done to try to get on top of the issue.
Until that is achieved, Wolff said Mercedes is "flying in the fog a little bit".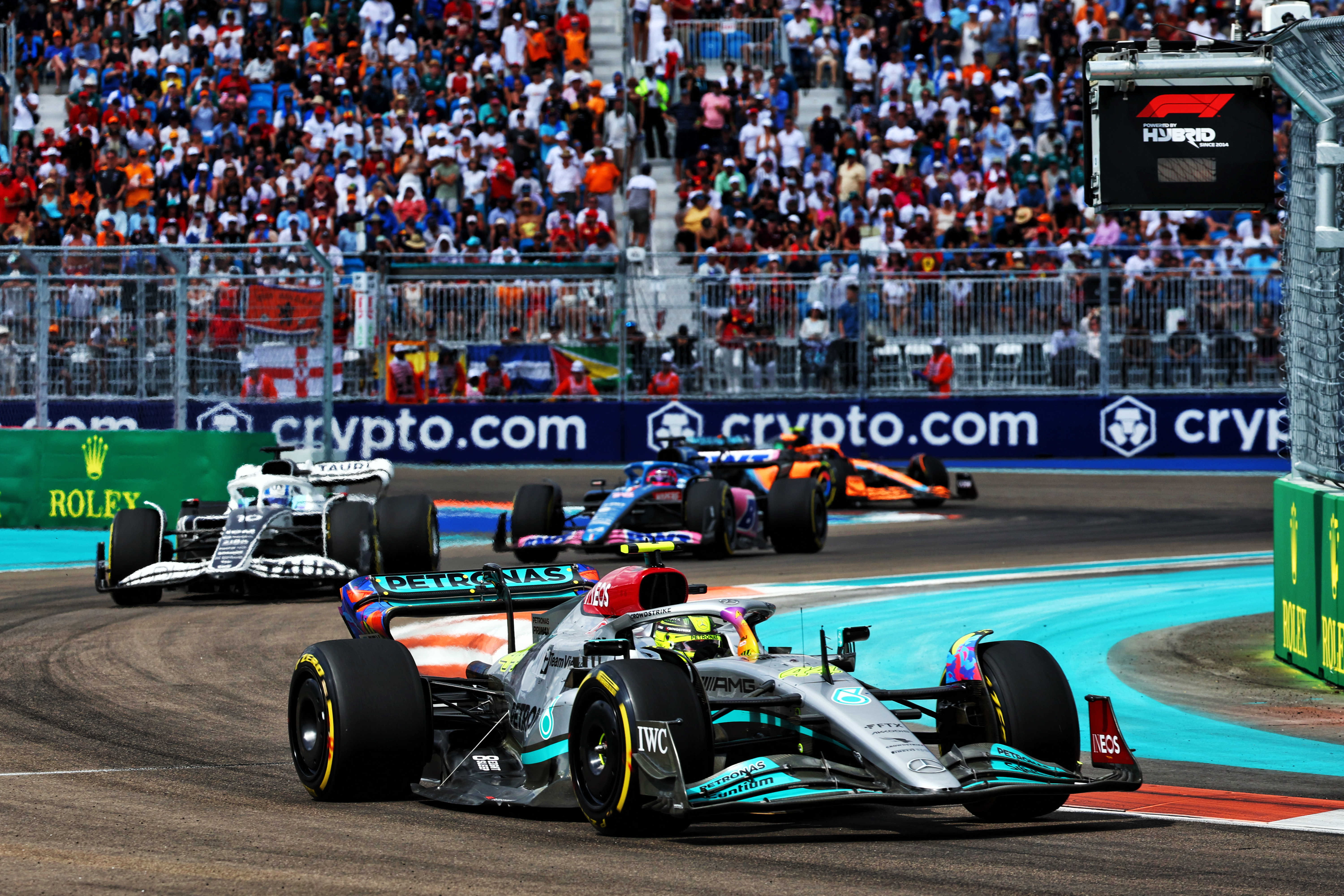 "It's clear that there is potential in the car, which is fast," he said. "But we just don't understand how to unlock the potential.
"It's a car that is super-difficult to drive and on the edge, dipping in and out of the performance window – more out than in.
"And dissecting the data with a scalpel is just a painful process because it takes a very long time and as a matter of fact the data sometimes doesn't show what the drivers tell us.
"Certainly they have their hands full with a car that is not at all comfortable to drive or nice to drive or predictable to drive.
"But the data doesn't show these big swings. We haven't had this situation before where it just doesn't correlate what we see on the screens with what the driver feels.
"That's making it even more difficult."