Mercedes Formula 1 boss Toto Wolff argues an IndyCar-style lap deletion rule for drivers causing red flags in qualifying would end any debate about whether crashes were deliberate, after Monaco Grand Prix polesitter Charles Leclerc's shunt.
Leclerc has earned a surprise first pole position of the season at his home race, where Ferrari has been ultra-competitive all week.
But he and his team are sweating on the extent of the damage caused by a late crash in Q3, which brought out a red flag and ironically secured pole as it prevented Red Bull's Max Verstappen or Mercedes driver Valtteri Bottas improving.
There is zero indication Leclerc's crash was intentional, but it has inevitably triggered some speculation given Monaco is the scene of two previous qualifying incidents of greater notoriety: Michael Schumacher 'parking' at Rascasse in 2006, for which he was sent to the back of the grid, and Nico Rosberg's unpunished trip down the Mirabeau escape road in 2014.
Verstappen and Bottas both said after qualifying they don't think a rule like in the US, where drivers who cause a red flag must forfeit their two best laps, would be fair as it would punish people for honest errors.
Wolff laughed that "certainly it's a good story that Charles is in pole in Monaco" and that "it's even better that Charles in on pole than Max" but added: "I don't want to go that far."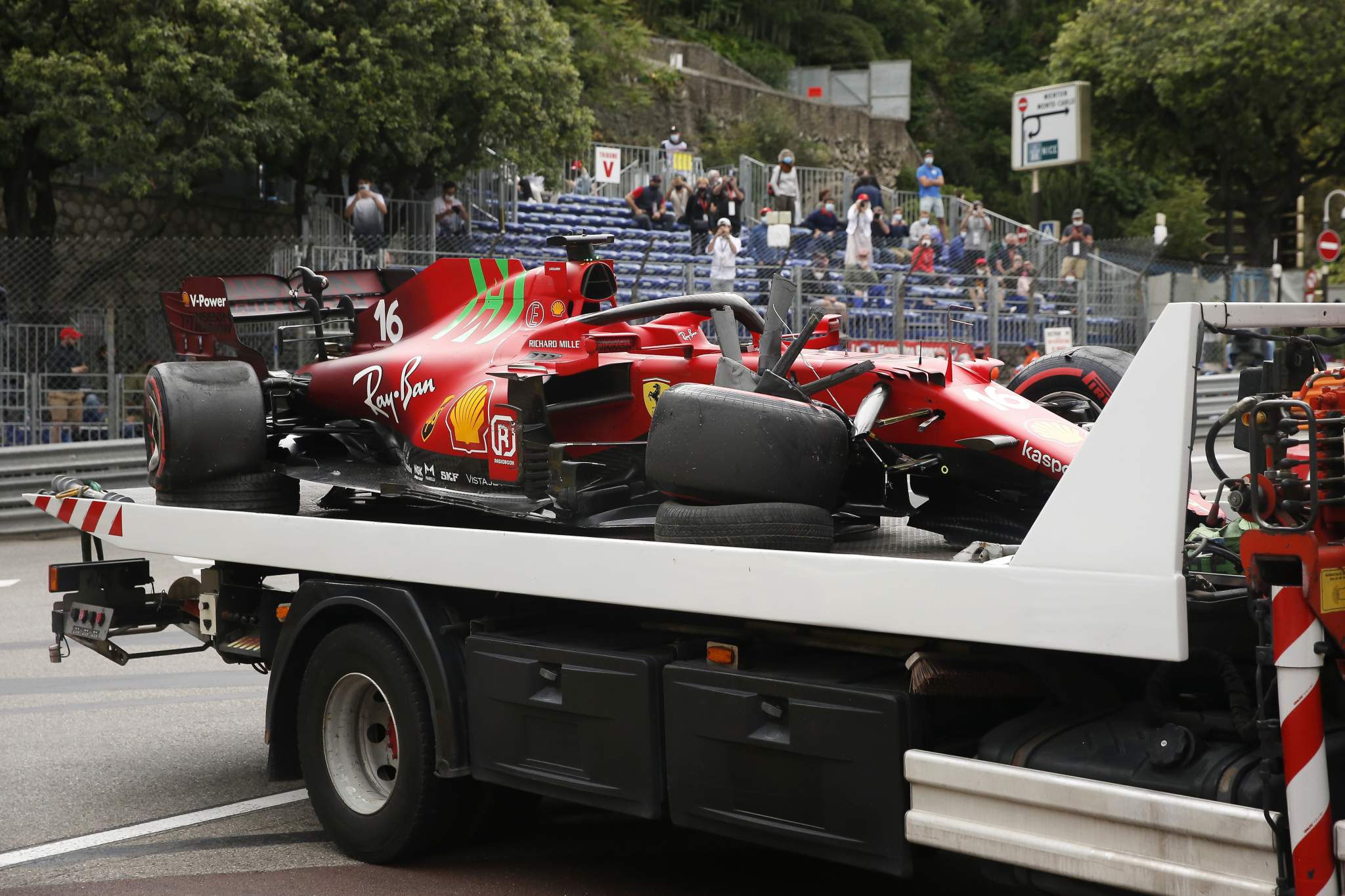 Though his comments may have hinted it was a contrived result, Wolff emphatically ruled out Leclerc's actions being intentional in answer to a question about F1 adopting a rule like in the US.
Wolff said: "I didn't know that that was the rule in the US but I think it's an intelligent rule that would avoid confusion.
"By any means I don't think that Charles put it in the wall [deliberately] today, because there's just too much at stake.
"But it would be a nice little incentive to make sure that the polemic that such a situation provokes is out of question, is not happening because nobody would doubt it."
Leclerc said after qualifying he was worried about the damage his crash caused and said he did not know where he will line up on Sunday.
If he avoids any major component changes he will start from pole but a gearbox change would cause a five-place drop and a new chassis would condemn him to a pitlane start.
Although Leclerc admitted he was taking extra risk on his second run in Q3 when the crash occurred, he said that was because he'd been slower in the first sector and was trying to make up time.
Wolff – who felt gearbox damage was unlikely in Leclerc's crash – still reiterated that the potential consequences of the accident made the risk of doing it on purpose too big.
"Like with all the incidents that we have seen in the past in Monaco, only the driver will ever know what exactly happened," he said.
"In that case I doubt that Charles would make himself detonate in the rail which could cause even more damage to his car."