Mercedes is following Felipe Massa's challenge of the outcome of the 2008 Formula 1 world championship with "interest" after what happened to Lewis Hamilton in the 2021 title decider.
Massa lost the 2008 title by one point to Hamilton but is pursuing legal action on the grounds that F1 and FIA bosses should have acted sooner on their knowledge of Renault's manipulation of that year's Singapore Grand Prix.
It took a year for Renault to be investigated and senior team figures to be punished for orchestrating a deliberate crash by Nelson Piquet Jr so that team-mate Fernando Alonso could win the 2008 Singapore GP.
Massa was leading that race when Piquet caused a safety car period in which Ferrari fumbled Massa's pitstop, as he was released with the fuel hose still attached, picked up a penalty for that and finished a point-less 13th.
When the scandal was uncovered, Ferrari and Massa elected not to pursue legal resolutions, but now Massa is threatening action with the supposed intent of overturning the outcome from 2008 and making him world champion instead – not to get financial compensation.
Massa's action stems from a translated interview with former F1 supremo Bernie Ecclestone on a German website that intimated Ecclestone and then FIA president Max Mosley had known Piquet's crash was deliberate at the time but chose to cover it up.
It has also been claimed that Massa was further emboldened to act after archive footage of the late race director Charlie Whiting re-emerged, stating he was told about Renault's conspiracy at the 2008 Brazilian Grand Prix, where Hamilton won the title in dramatic fashion.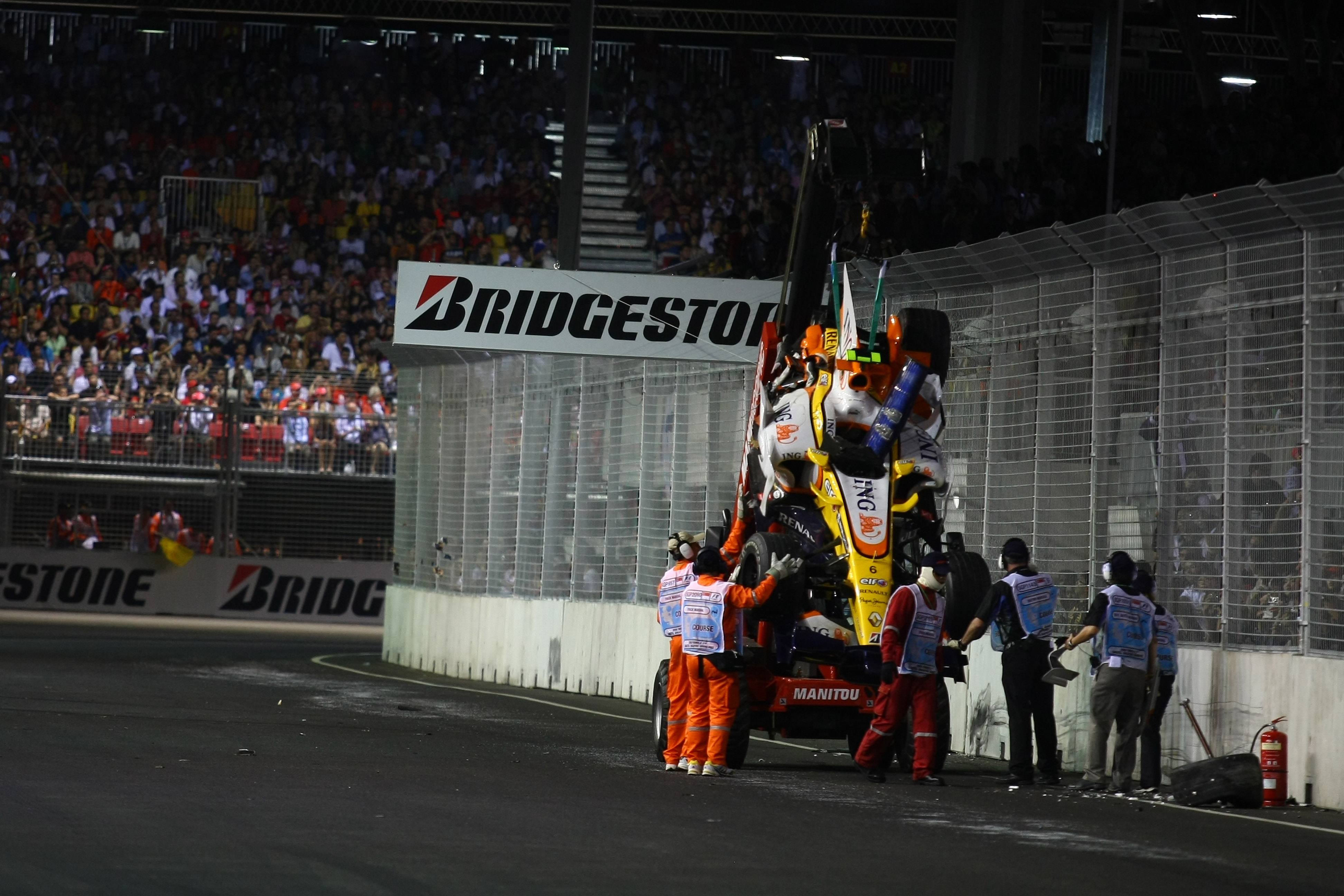 Massa's legal representatives have suggested that F1 and the FIA "deliberately ignored the misconduct that cheated him out of that title" and are trying to build a case while awaiting responses from the championship and the governing body.
Mercedes F1 boss Toto Wolff said that Massa's situation is "interesting" to follow and "not something that anybody saw coming".
"The rules are pretty clear in Formula 1," said Wolff in a likely reference to statutes that settle F1 race and championship results after a certain amount of time.
"It will certainly set a precedent – whatever it is. We're looking from the sidelines with curiosity."
Wolff's reference to a precedent suggested that one of the reasons Mercedes would be paying close attention, beyond being Hamilton's current team, is that if Massa was unexpectedly successful then it could give Mercedes and Hamilton ammunition of their own.
Hamilton was on course to win the 2021 Abu Dhabi GP and with it that year's championship after an intense fight with Red Bull driver Max Verstappen.
A controversial and wrongly executed late safety car period then set the race up for a one-lap shootout in which Verstappen easily passed and beat Hamilton as he was able to pit from second place for fresher soft tyres without losing track position while Hamilton stayed out on old hards.
Verstappen was also able to attack Hamilton immediately at the restart as then-race director Michael Masi moved only the lapped cars between Hamilton and Verstappen out of the way, not others in the field.
Asked by The Race about his reference to a precedent, given Hamilton lost the 2021 title in the final race and therefore the handling of that grand prix directly influenced the outcome of the championship, and Mercedes made a conscious decision not to pursue the matter legally in the days that followed, Wolff pointed out: "And the FIA commented on the 2021 race, with a clear statement.
"So, that's why we are looking at it with interest."
That FIA comment is presumably a reference to the FIA review that followed a few months later.
It was widely believed that had the rules been implemented correctly, the race would have ended behind the safety car as there would not have been time to resume it.
Although the FIA did not explicitly confirm this in its review it did concede that "it was apparent from the analysis that there could be different interpretations" of the rules and that the rules would "benefit from clarification".
It also specifically noted that "human error led to the fact that not all cars were allowed to unlap themselves".
That incorrect procedure influenced what happened on that final lap as either it would have taken longer to let all cars unlap themselves – and therefore the race would likely finish behind the safety car – or potentially no cars should have unlapped themselves and therefore the two championship contenders started the lap with other cars between them.