Several Formula 1 rule tweaks have been pushed through for 2020, including stopping teams from covering their cars at testing and redefining the use of the chequered flag.
F1's sporting regulations have been rewritten so that during testing covering the car is only allowed if the floor of the car is not fitted or during the recovery and repair of a car damaged during track running.
The rest of the time, teams must adhere to the rules in force for grand prix weekends, during which "no screen, cover or other obstruction which in any way obscures any part of a car will be allowed at any time".
This includes specifically outlawing the covering of the engine, gearbox or radiator while engines are being changed or moved around the garage.
The FIA says this has been done to make testing more appealing to the media and fans.
The WMSC also ratified the reinstatement of the chequered flag as the definitive end-of-race signal, not an electronic panel.
F1's rules were changed for 2019 so the panel became the end-of-race signal after an error in Canada in 2018, where a mix-up led celebrity guest Winnie Harlow to wave the chequered flag a lap early.
But in Japan in 2019, a systems error meant the electronic panel incorrectly declared the race over one lap early – which meant the result had to be counted back a lap, as everybody had raced to the real finish.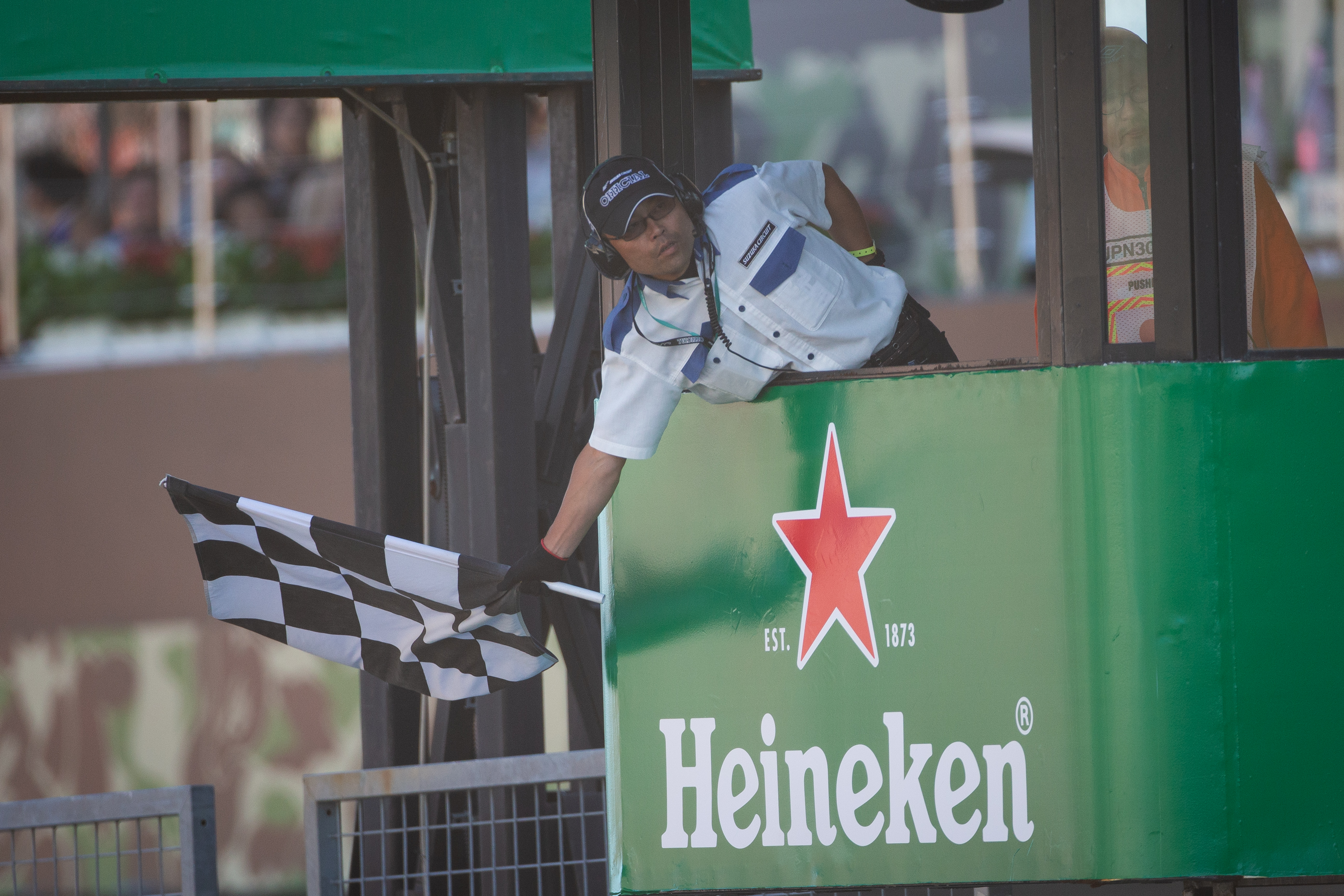 Meanwhile, F1 drivers may use one extra MGU-K next season to help cope with the record 22-race schedule as the allocation has been formally increased to three by the FIA.
Initially, for a 19-race season, each driver was permitted to use five of every element.
This was reduced to three internal combustion engines, turbochargers and MGU-H components and two for the MGU-K, control electronics and energy store.
Among other changes are the final appointment of three single-suppliers: BBS (wheel rims), Magneti Marelli (fuel primer pump) and Bosch (high-pressure fuel pump and piping).
Wording relating to the sampling and testing of fuel at the events has also changed, to incorporate reference declarations.
Ahead of the Brazilian Grand Prix, the FIA requested every team supplied information regarding the designation, specification and quantity of lubricants – among other details – in their engines, so it had a reference for any future checks.
This followed the scrutiny over Ferrari's engine performance advantage after the summer break and at the time was the third technical directive in four weeks aimed at preventing rules relating to fuel flow and lubricant use being exploited.