Nicholas Latifi's 2020 Williams Formula 1 deal, replacing Robert Kubica alongside George Russell, could be interpreted as the latest pay-driver stopgap choice by what has become F1's bottom team.
Though Latifi crowned his junior single-seater career with a Formula 2 title bid in 2019, he had first appeared in the series as long ago as the 2014 GP2 campaign and had only managed to put together a championship campaign in his fourth full season.
There had long been paddock talk of sufficient family financial support to make F1 a realistic – perhaps even inevitable – prospect, but the mediocre results he was producing through Formula 3, Formula Renault 3.5 and then his early GP2/F2 efforts did little to suggest he would reach the top level on merit.
Even when Latifi got his first F2 win in 2017, he followed that breakthrough season with a step backwards as he struggled to adapt his driving style and set-up choices to the series' new car in '18 and floundered for much of the year while his DAMS team-mate Alex Albon fought for the championship and earned an F1 graduation.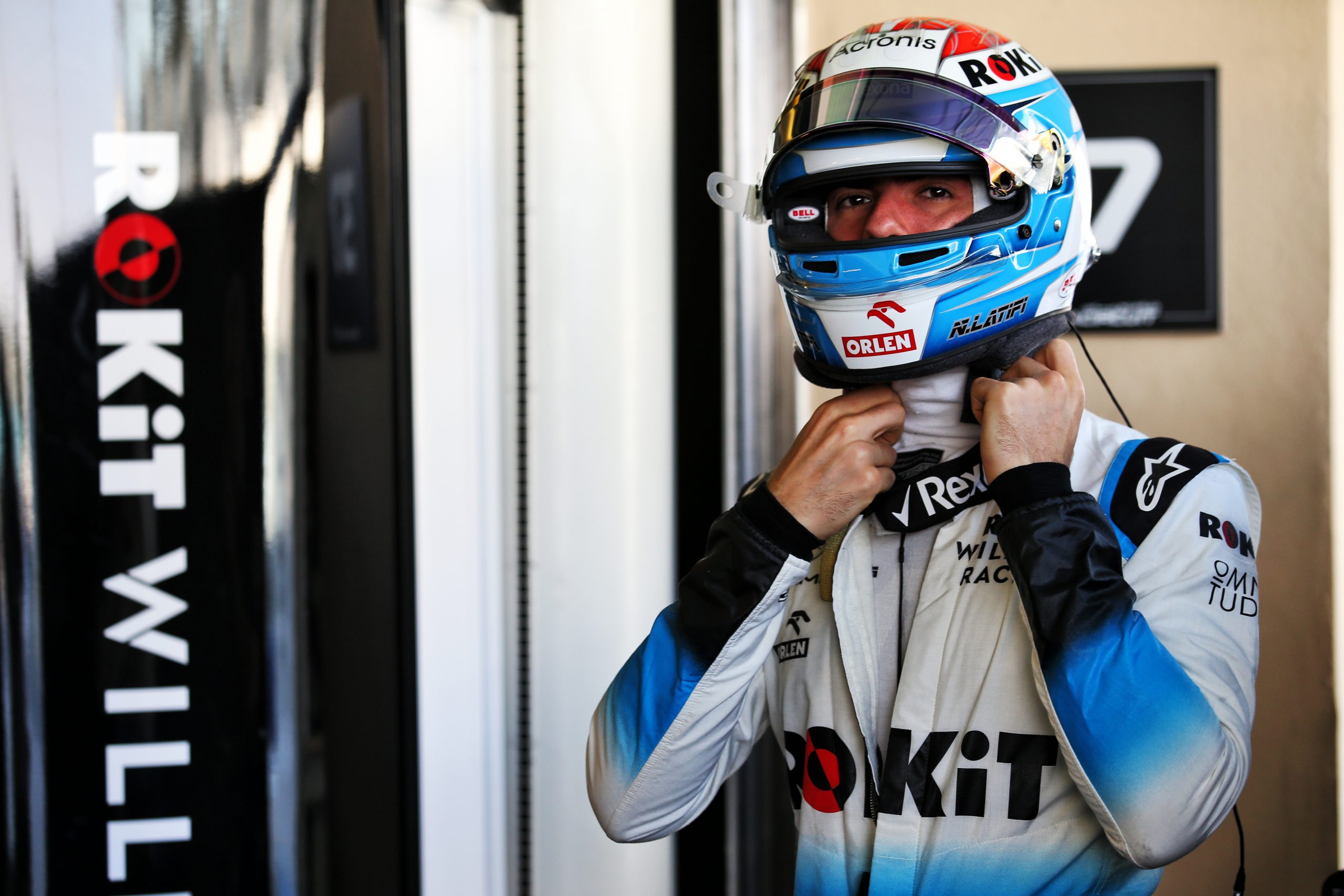 But when deputy team principal Claire Williams called Latifi "probably a fairly obvious choice" for the final vacancy on the 2020 F1 grid, she wasn't simply thinking in monetary terms.
Russell has been the only beacon of hope in a season of relentless misery for Williams, and that's not just because of the underdog heroics he was producing to drag its troubled car as close to the rest of the pack as he did weekend after weekend.
From Williams's delayed start to testing right through to trailing the field yet again in Abu Dhabi nine punishing months later, Russell did his utmost to keep spirits up and emphasise his faith in this once-great team's ability to get out of its current plight. Though not unrealistic or delusion in his expectations, he understood the contribution he could make to motivation levels if he kept his head up.
That was quite a contrast to the dour outlook from team-mate Kubica – who, while often praising his crew's hard work in adversity, was generally not a shining light of hope or optimism. He was, at times, the precise opposite, stoking outside criticism of his team rather than defending it.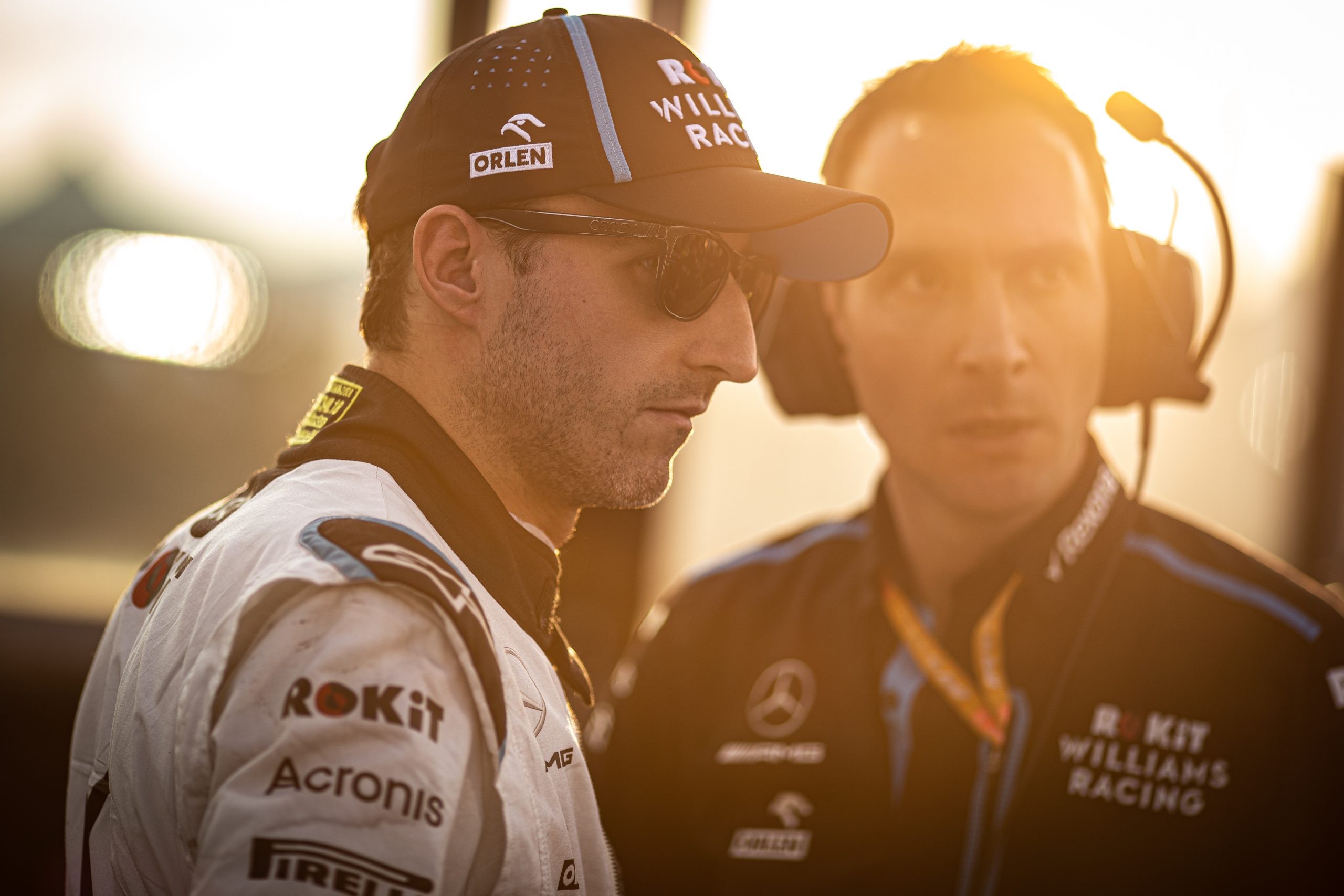 Those differing stances were utterly understandable given Russell was a highly-rated 21-year-old with time on his side and long-term Mercedes support and Kubica was a 35-year-old who'd finally made it back onto the F1 grid after a decade of extraordinary effort and suffering following his life-and-career-changing severe rally crash only to find himself lumbered with a terrible car from a team in crisis.
But it came as no surprise to hear Williams cite Latifi's attitude more than anything else when quizzed about her team's driver choice.
"He's got a very similar personality to George, and George has proved how motivating he is for everybody in the team."
"He's just become a really great part of the team," she said of Latifi. "He's got a great personality – and from a track performance perspective, he's done a good job in the F2 campaign this year.
"I think he'll be instrumental in driving the team forward.
"He's got a very similar personality to George, and George has proved how motivating he is for everybody in the team, and I think Nicholas will fully mirror that next year."
As rookies go, 24-year-old Latifi is well prepared. His various young driver programme/development/reserve deals with Renault, Force India/Racing Point and Williams mean he has already participated in 11 grand prix Friday practice sessions and eight F1 test days, as well as all he will have picked up off-track from his involvement with those teams. Kubica often referenced his relative unfamiliarity with current F1 technology and tyres given his long absence; Latifi is likely to be in better shape in this regard. Almost 100 starts in Pirelli-shod GP2/F2 cars won't hurt on that front either.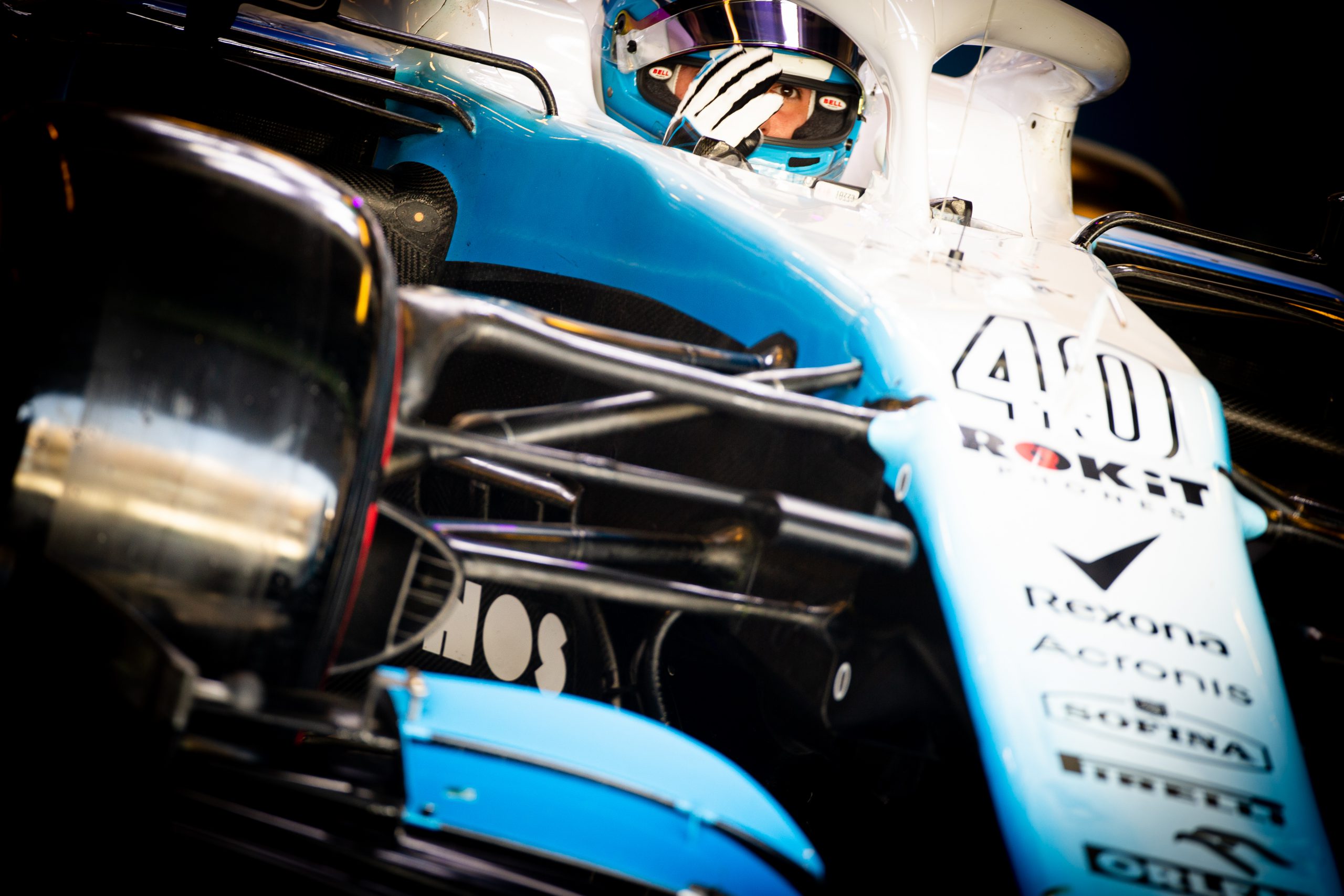 He's also still a driver on an upward development curve, who was underprepared in the early part of his junior single-seater career and who has built himself into a respectable contender for an F1 seat through hard work and deep self-analysis.
Latifi was far from the only highly experienced driver in the 2019 F2 field, but he and Nyck de Vries broke clear of the pack. It was Latifi who took the early initiative in the title fight, before the advantage swung to de Vries in the controversial Monaco race in which Latifi was among the cars erroneously placed a lap down after a mishandled race stoppage. Incidents in Austria and Italy also contributed to the unrepresentatively large final gap between de Vries and Latifi in the points.
"I've been through all the highs and lows that come with motorsport I've had to dig myself out of some very difficult situations – most notably last year."
He described GP2/F2 as "where I've learned the most about myself as a driver but also about myself as a human being", citing his turnaround from the poor 2018 alongside Albon to his '19 title challenge as the most significant moment.
"I've been through all the highs and lows that come with motorsport I've had to dig myself out of some very difficult situations – most notably last year," Latifi said after his final F2 race.
"The season I had in 2017 was obviously a very strong one, and then when you have a season like 2018 you really start to question yourself. Especially when I was with a team-mate who was performing well.
"But I managed to get on top of it at the end of the season and obviously this year the goals were quite clear."
He also has no qualms about acknowledging the mediocre early part of his junior career, and how much he owed to the DAMS team that has run him for the past four years.
"I was coming in as a rookie and a driver that, I can say with confidence, had proven nothing in motorsport," Latifi said of his arrival at DAMS ahead of the 2016 GP2 season.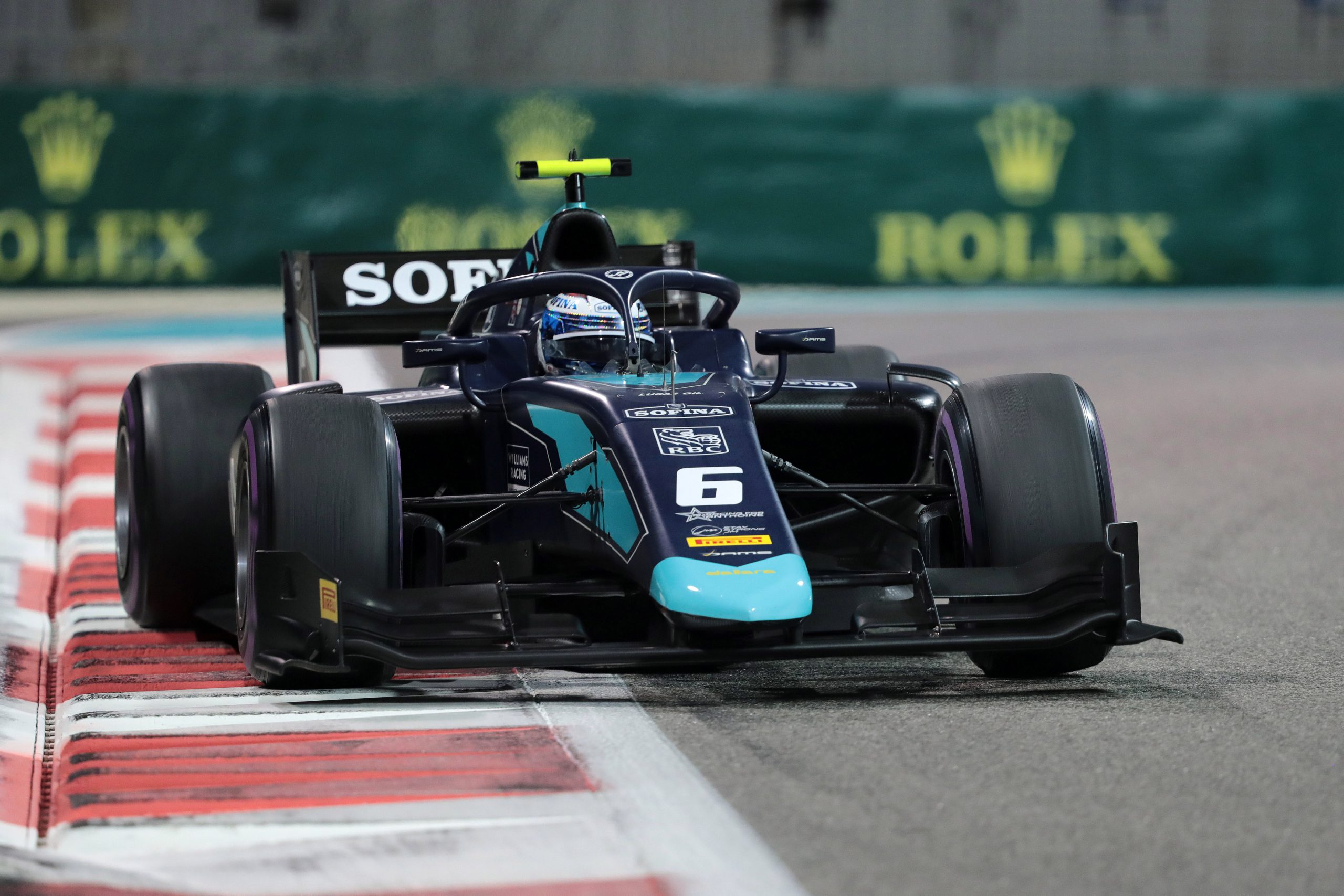 "I'd had flashes of performance here and there but to go with a top team like DAMS, they took a big risk on me and it was not smooth sailing. They worked so hard. I just can't thank them enough."
Even after his 2019 F2 runner-up result, Latifi is not regarded as a driver obviously in Russell's class – or on a par with Kubica in his pre-rally-crash heyday. But given its current situation, it's easy to see why Williams is attracted by the prospect of having 'two Russells' in its cars in personality terms. A hard-working, humble, team player on a strong improvement curve is a pretty good fit for a team trying to lift itself off the floor.