The 2021 Styrian Grand Prix failed to deliver an exciting fight for the lead, but there were plenty of interesting storylines throughout the field.
Max Verstappen picked up Red Bull's fourth consecutive victory ahead of his main title rival Lewis Hamilton, while the second Mercedes of Valtteri Bottas pipped Sergio Perez to the final place on the podium by just half a second.
Our writers pick out the winners and losers from the first of two races at the Red Bull Ring this year.
Winners
Max Verstappen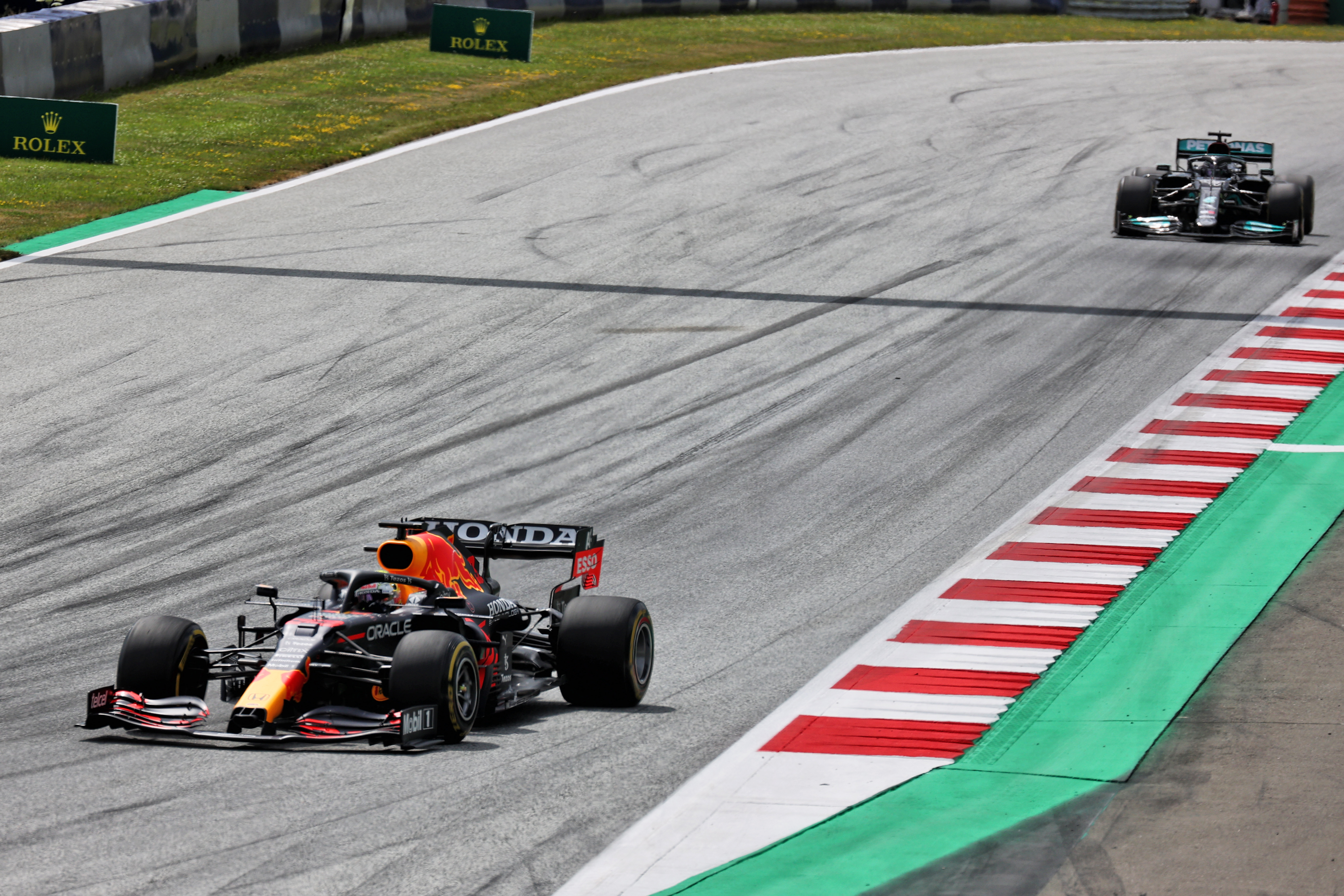 While a straightforward win by 2021 standards, Verstappen was completely in control and made the most of his and Red Bull's advantage perfectly.
As team principal Christian Horner said, it was "clinical" and crucially opens up a handy 18-point lead in the drivers' championship. – Edd Straw
Lando Norris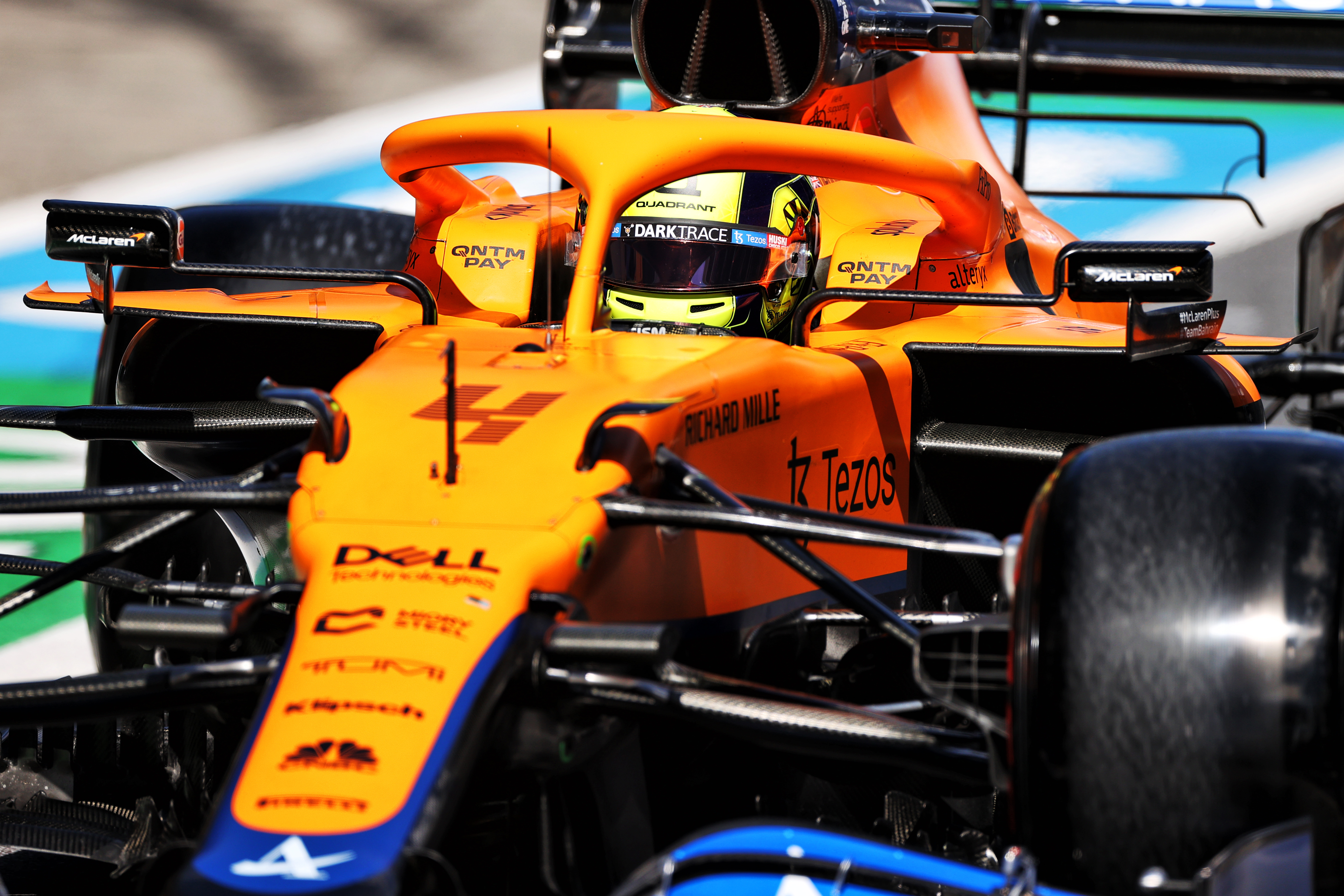 Norris converted his excellent qualifying performance into a comfortable fifth place, which was the best possible given the pace of the McLaren.
He was sensible in the first stint when he allowed Perez and Bottas to come past, allowing him to focus on his real battle – and he did so by finishing seven seconds ahead of Sainz. His task was made a little easier by the Ferrari driver's late charge being interrupted by getting stuck behind Hamilton before Sainz unlapped himself, but it was still another solid drive. -ES 
Carlos Sainz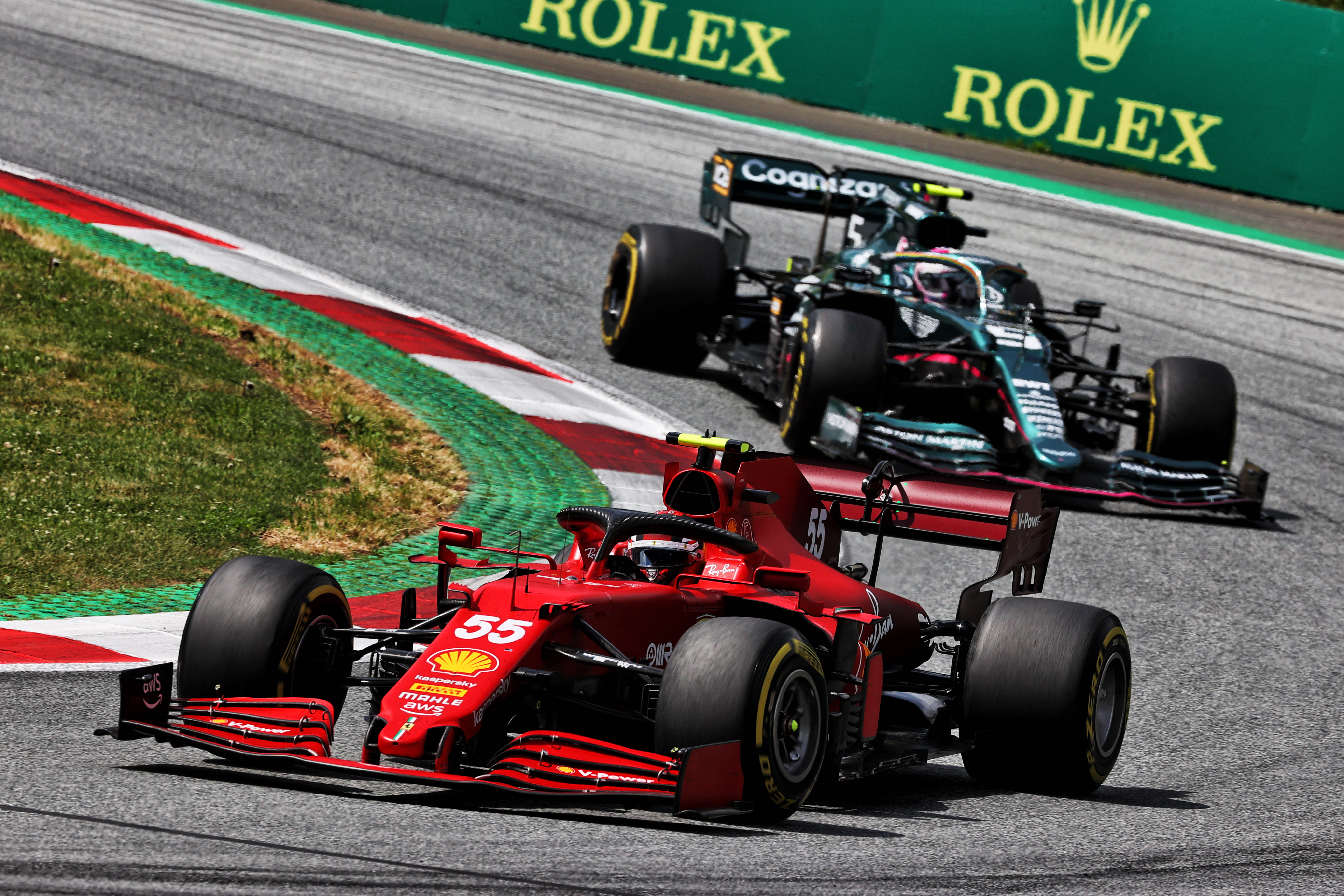 Norris running third and finishing a clear fifth might on paper make this look like a cracker for McLaren, but Sainz was within 7s of him at the finish having qualified nine places further back.
This was a quietly superb drive from Sainz, with his pace around the pitstops leading to a three-place gain and an on-track pass on Lance Stroll doing the final step.
It was a sign that Ferrari's trend of flying on Saturday and slumping on Sunday has flipped. But it and Sainz really need to put some complete weekends together. – Matt Beer
Lance Stroll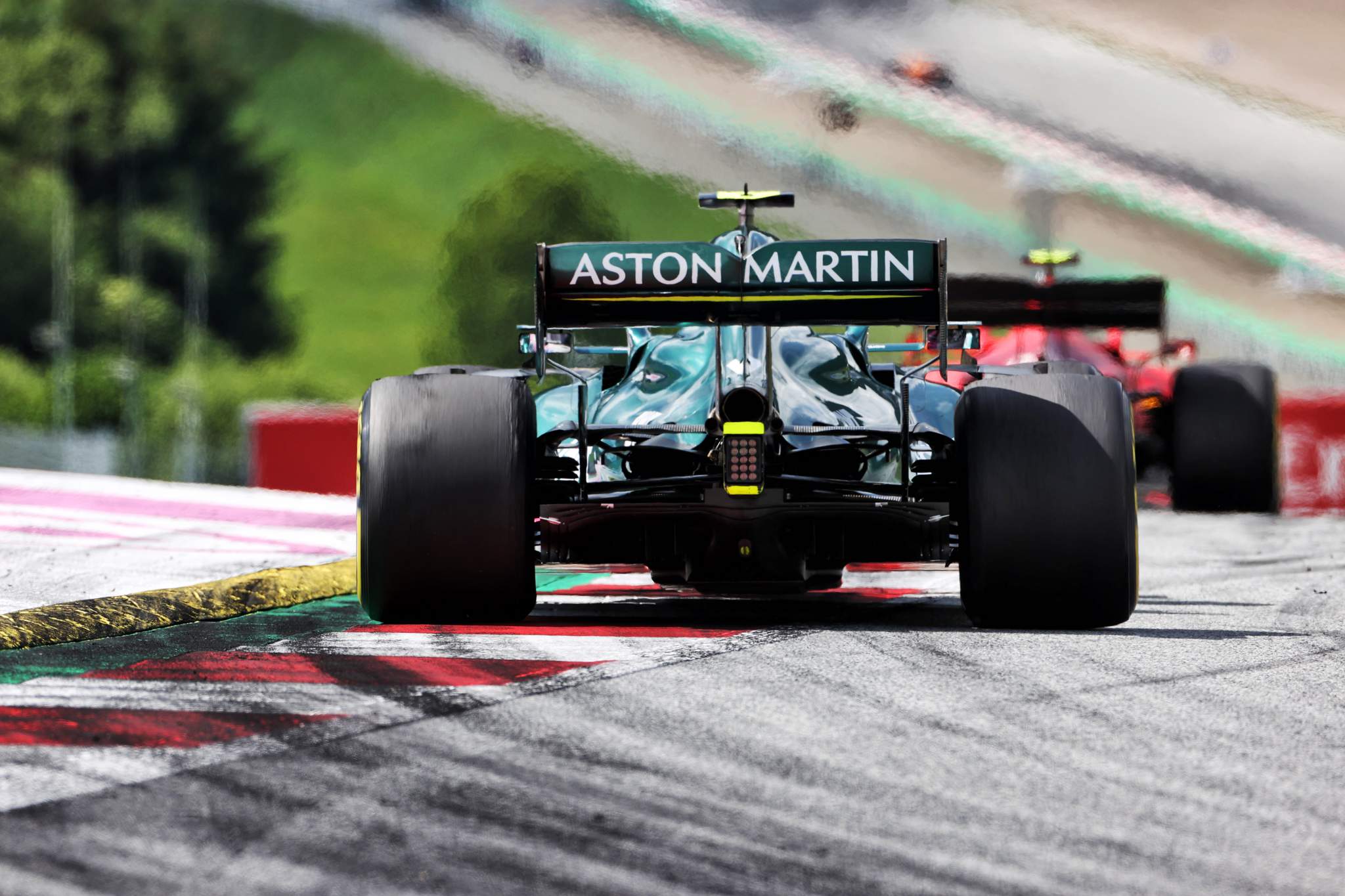 Given Sebastian Vettel's recent heroics, a third eighth place of the season for Stroll doesn't seem too special – especially given he ran sixth for so long.
But it halted a trend of finishing behind his team-mate lately, and he successfully held off a pair of hard-chargers in Fernando Alonso and Yuki Tsunoda.
Not a headline-grabber, but one of Stroll's strongest days of 2021 so far. – MB
Losers
Valtteri Bottas and Sergio Perez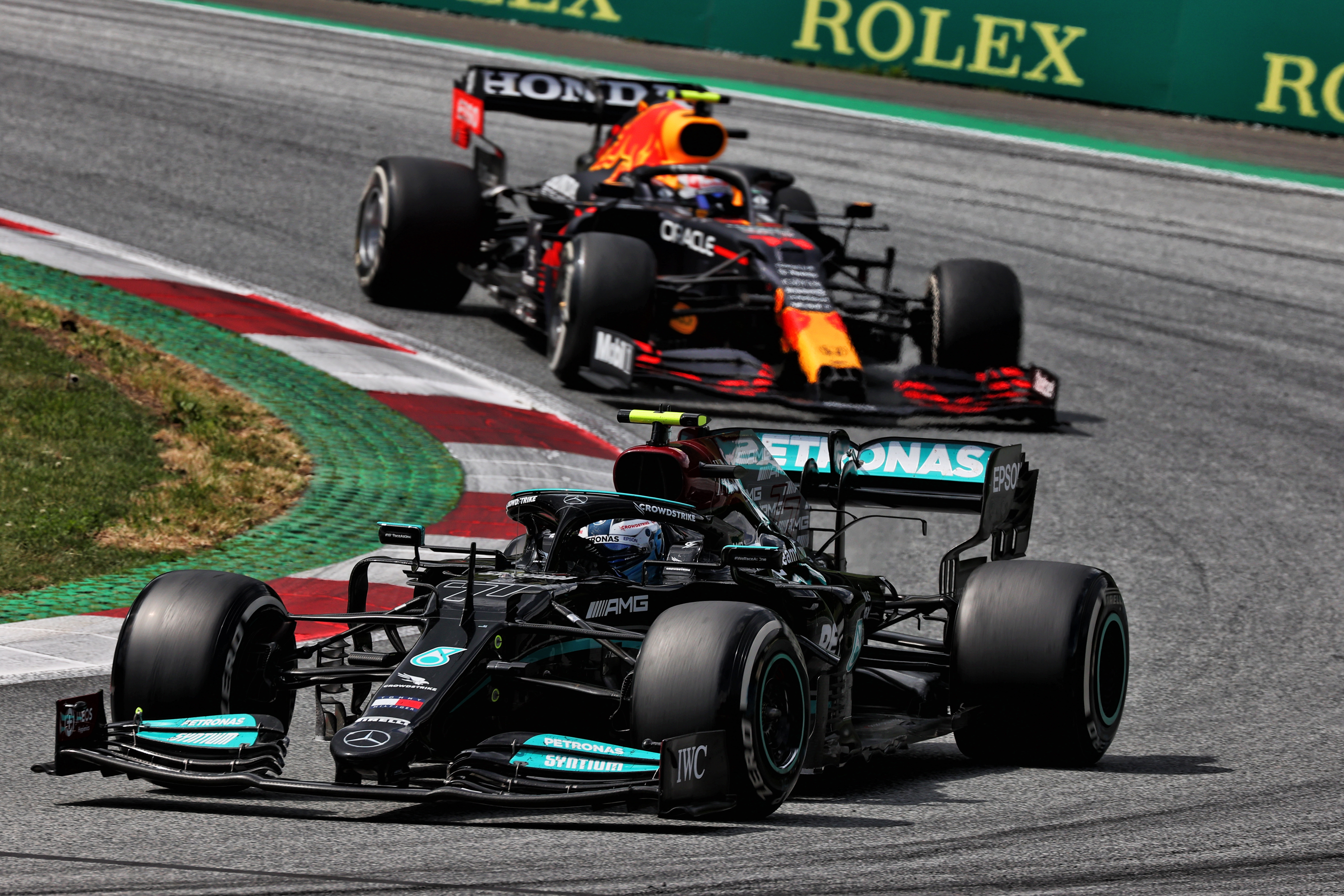 They did their best to inject an ounce of tension into a dull race right at the finish but this was a bad grand prix for Bottas and Perez.
The deficit to their team-mates was enormous and while the first stint initially bottled up behind Norris didn't help there was an awful lot more time spent free of the McLaren than behind it.
Perez can use the excuse of a second pitstop to explain his margin whereas Bottas faded badly at the end on the same strategy as Verstappen and (until the penultimate lap) Hamilton.
Bottas comes out of this fractionally better as he got the podium from fifth on the grid, and helped Mercedes minimise the damage in the constructors' championship.
But it wasn't the best advert of their respective abilities to be more than number twos and they were probably lucky there wasn't a faster third team in the mix today. – Scott Mitchell
George Russell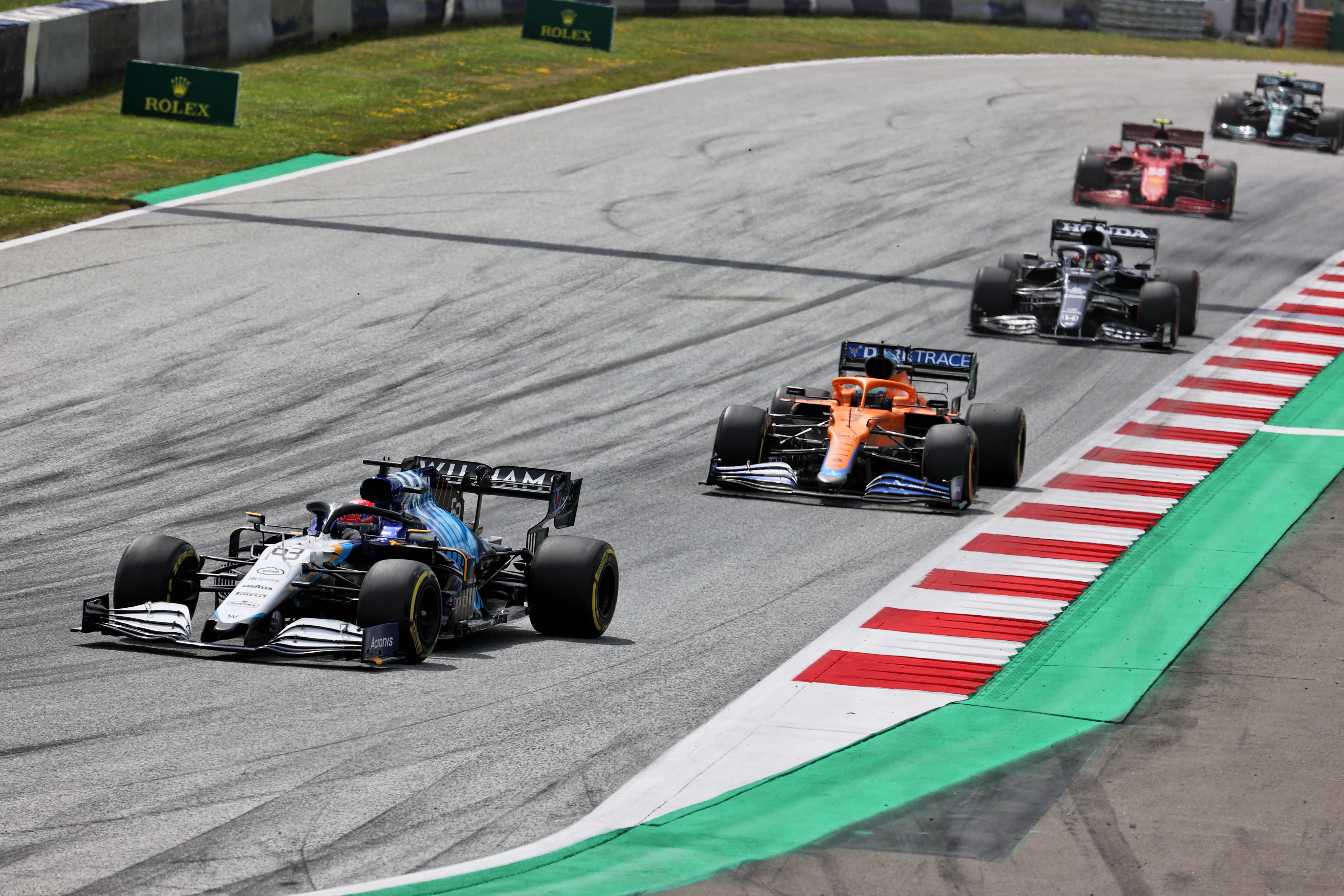 George Russell's best chance of ending Williams's 34-race streak outside of the points was looking so promising before the first pitstops. He moved from 10th to eighth place in the opening laps, and was putting the pressure on Alonso's Alpine.
Then it all went wrong. Russell was told he was moving to "Plan B" for reliability reasons and he then had a lengthy pitstop as his Williams team did work around his sidepods – the team attributed it to a power unit issue.
A second pitstop followed in quick succession and it dropped Russell down into 18th place where he'd eventually retire from – ending his best opportunity to score his first points for Williams. – Josh Suttill
Pierre Gasly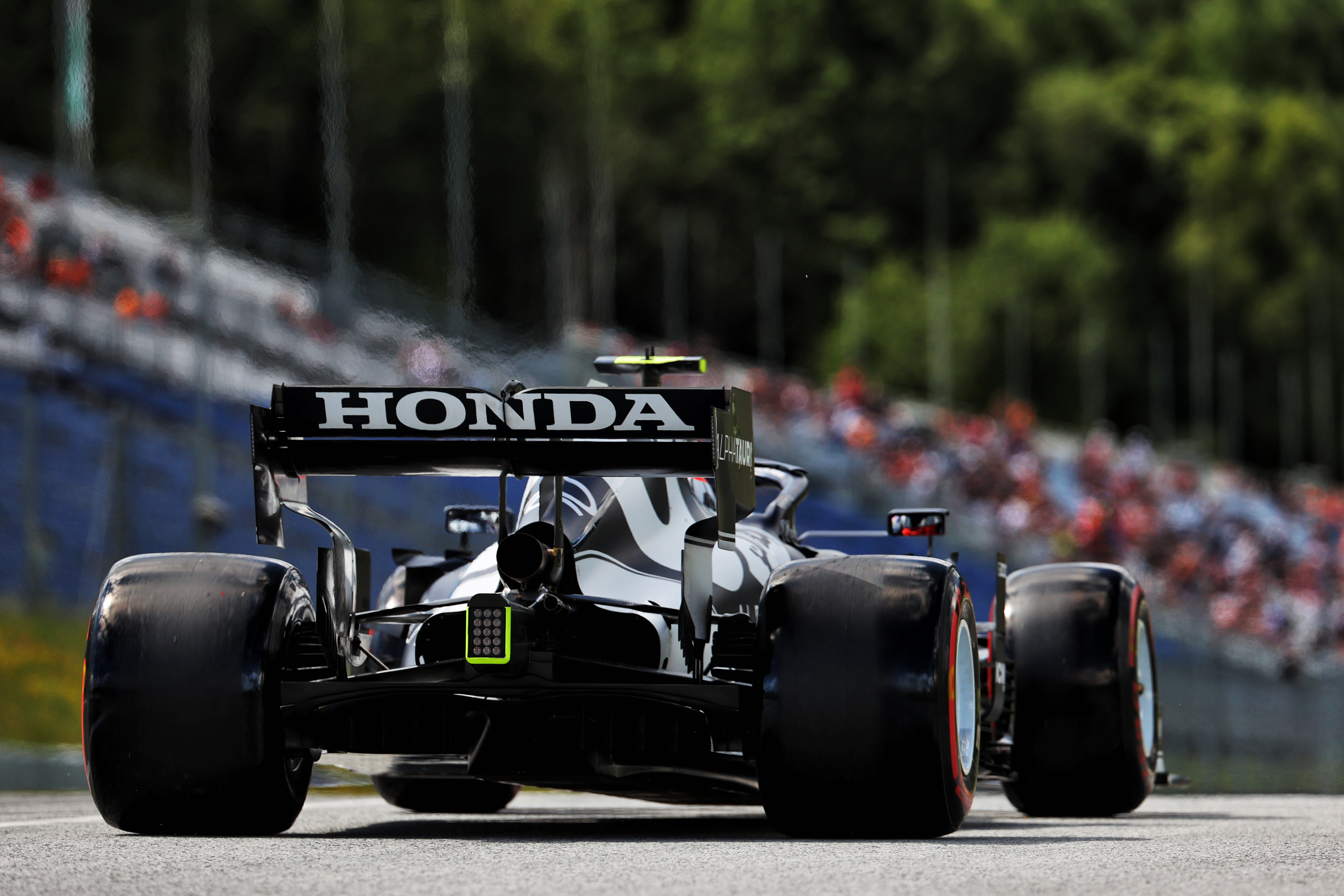 Gasly's strong 2021 qualifying form continued with sixth place on the grid but it all ended in tears for the AlphaTauri driver on the opening lap with four separate collisions.
The first came when he made brief contact with Charles Leclerc's Ferrari at Turn 1 and then a second far more costly contact occurred a few seconds later as Leclerc's front wing connected with Gasly's rear-left tyre before the duo had even reached the Turn 3 braking zone.
That braking zone featured the third separate contact as Gasly spun Antonio Giovinazzi's Alfa Romeo around and then was clipped by the Williams of Nicholas Latifi for good measure.
It's difficult to remember a more incident-filled first lap for one driver.  – JS
Charles Leclerc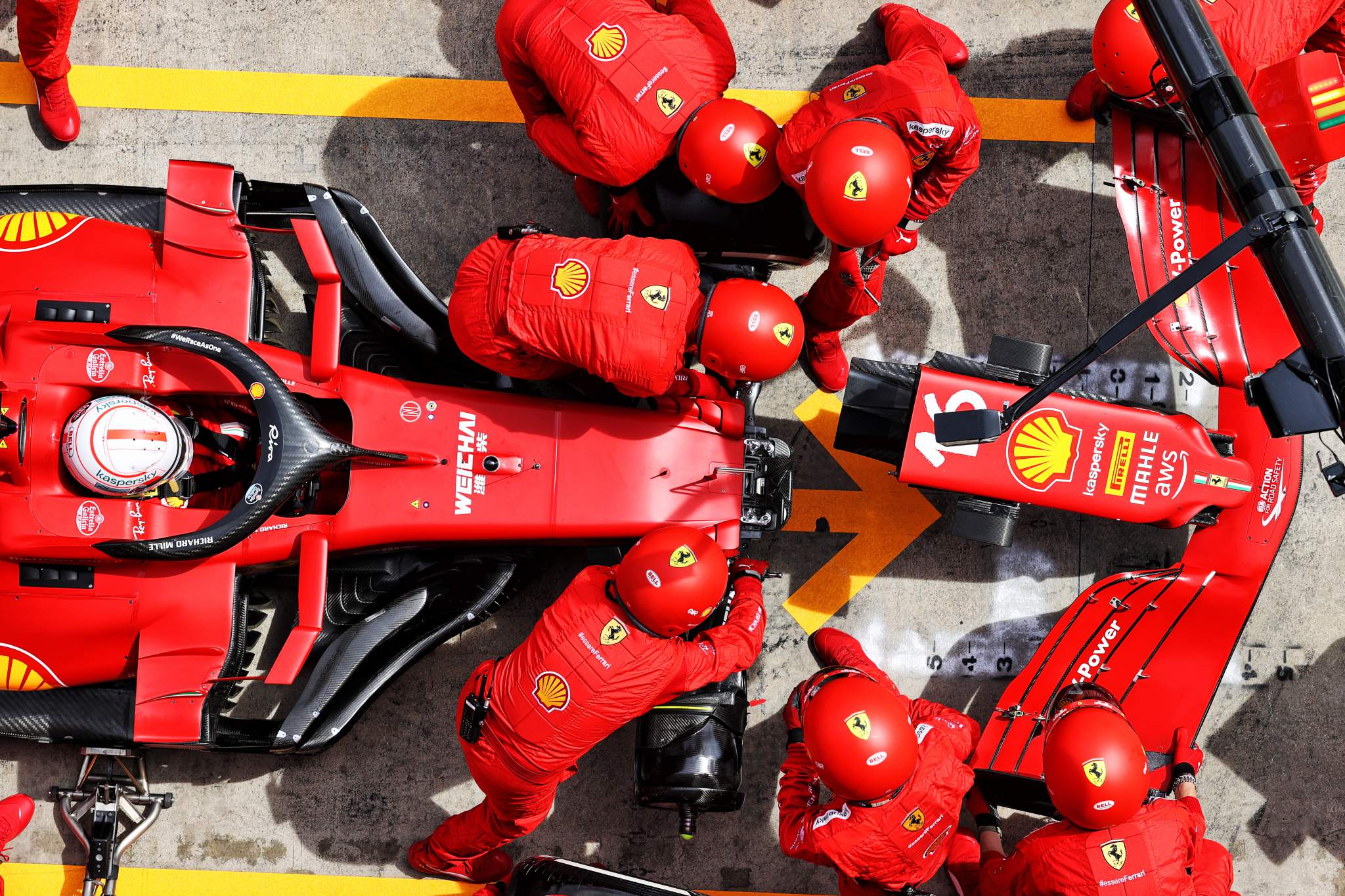 Most of Charles Leclerc's race was very good and it'll probably wind up a lot of the people who voted him 'driver of the day' to see him in this column.
But Leclerc could, probably should, have finished fifth in this race not seventh.
The driver of the day accolade seems to be reserved for someone who has made their life harder than it needs to be, then does a good job getting back to roughly where they should've finished all along.
Is that really the best performance? No.
Leclerc created his own problems by not moving left (as he had plenty of space to) on the opening lap and breaking his front wing on Pierre Gasly's left-rear tyre.
That could've wrecked his race and definitely impacted the end result. He was then very lucky in the second half of the race not to get a puncture when he moved over needlessly on Kimi Raikkonen and hit the Alfa Romeo's front wing.
There was so much good about Leclerc's grand prix but ultimately he's finished lower than he should have done and he only has himself to blame for that. – SM
Daniel Ricciardo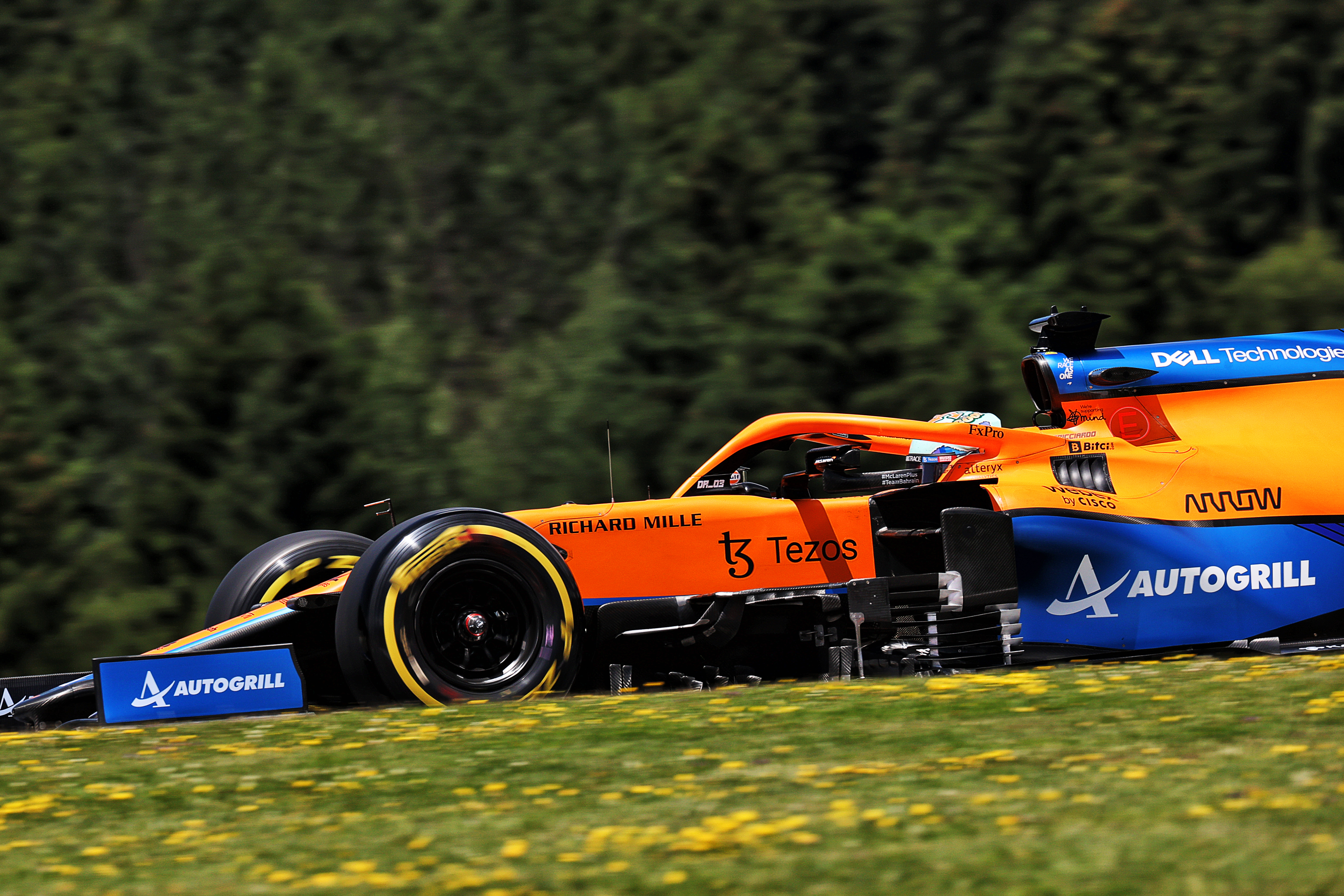 Daniel Ricciardo put so much emphasis on the likelihood of the trio of races across Paul Ricard and the Red Bull Ring being a chance to get his head around the McLaren. Now it looks like the chink of light in France was deceptive.
We're a long way into this season now and Ricciardo was a painfully long way behind Norris today, at a relatively normal track.
Yes, he was hurt by that odd loss of power having made great early progress and yes his strategy was unproductive, and yes he did pull off a couple of late overtaking moves successfully.
But he still started and finished 13th, while Norris started third and finished fifth. – MB 
Esteban Ocon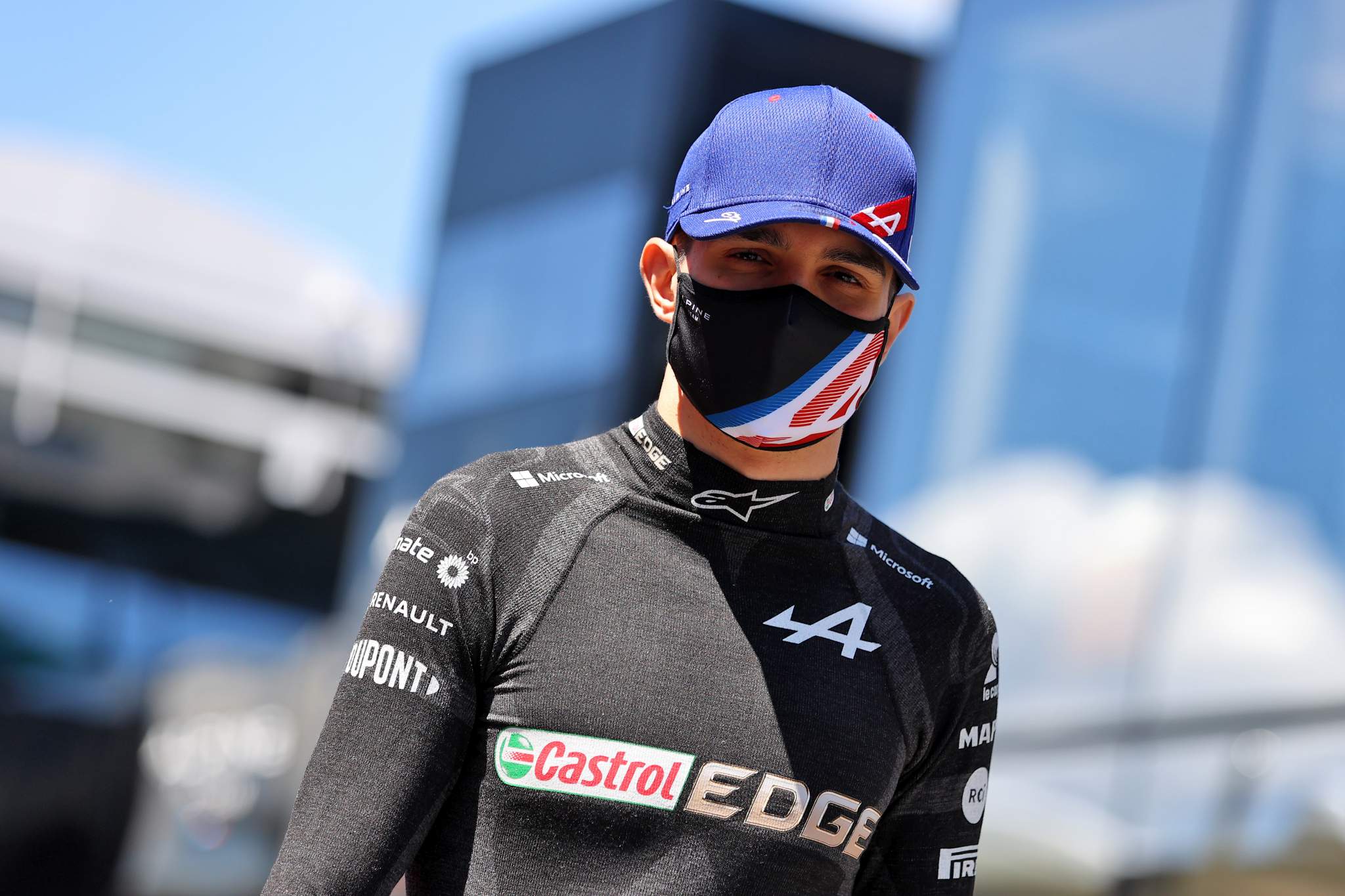 Alonso's return to form has highlighted just how much Esteban Ocon has struggled across the last two weekends.
Since putting to paper on a new three-year deal that will keep him at Alpine until the end of 2024, Ocon has been nowhere near Alonso in either qualifying or the races.
He ended up finishing down in 14th place while his team-mate Alonso picked up two hard-fought points in ninth place. – JS