The fourth round of the 2022 Formula 1 season delivered plenty of twists and excitement along with its fair share of winners and losers.
Max Verstappen dominated the Emilia Romagna Grand Prix at Imola with his Red Bull team-mate Sergio Perez leading home a Red Bull one-two, while points leader Charles Leclerc crashed before recovering to sixth.
With Verstappen and Leclerc unsurprisingly among them, our writers pick out the biggest winners and losers from the race.
Winners
Max Verstappen and Red Bull
Dropping just one point from the second-most lucrative weekend in F1's history – behind only the 2014 double-points season finale – was exactly the response Red Bull needed after the disappointment of Verstappen's Australian GP retirement.
Verstappen could scarcely have asked for a smoother Sunday; having got away much better than on Saturday, there was none of the hassle of the sprint race as he raced off into the distance. On whatever tyre – the intermediate, medium, or soft – he looked a clear step ahead.
A trademark recovery in the sprint a below-par qualifying result put Sergio Perez in position for the race proper, and he made good on that by nailing the start to take second, then kept Leclerc at bay and repassed the Ferrari when he had to.
Red Bull is now second in the constructors' championship (after Saturday's sprint) and has made up an awful lot of ground on Ferrari. There's still work to do in the drivers' standings, but this was as potent as it has looked for some time. – Jack Cozens
Lando Norris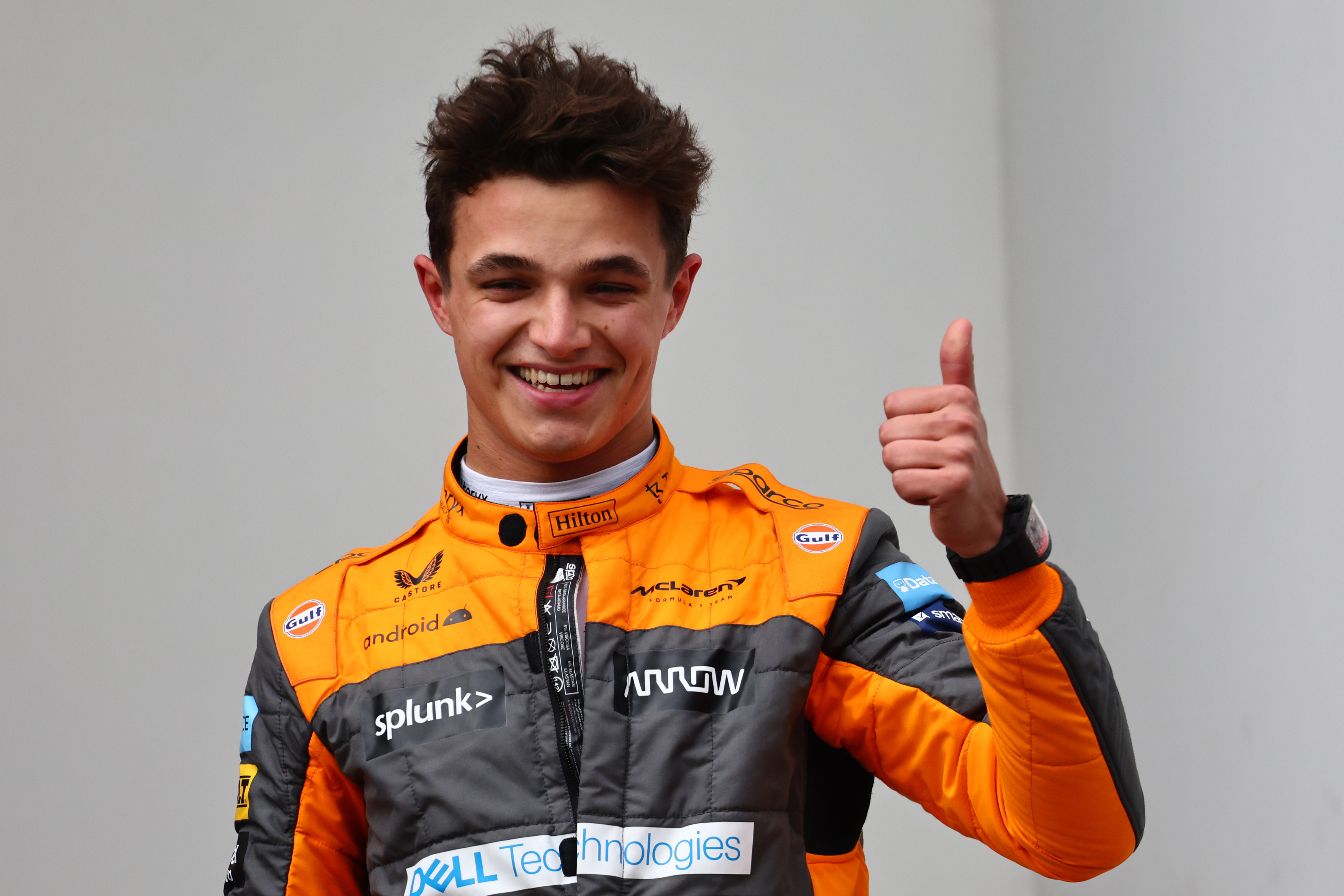 Logically, that impressive but quite fortunate third in Friday's qualifying session should have been as good as it got for Lando Norris and McLaren at Imola.
But it turned out to just be the start of a glorious weekend that ended in a first podium of 2022 for a team that was in quite a state at the end of testing and during the season-opener only a month ago.
Yes, Ferrari in particular handed this podium to Norris and other upper midfield teams have plenty of reasons to claim coulds/woulds/shoulds from the circumstances of this wild, soggy weekend.
But the key element here is that Norris and his half of McLaren were the ones that kept it together and made things happen when so many didn't this weekend. They hugely deserve the reward that's brought them. – Matt Beer
George Russell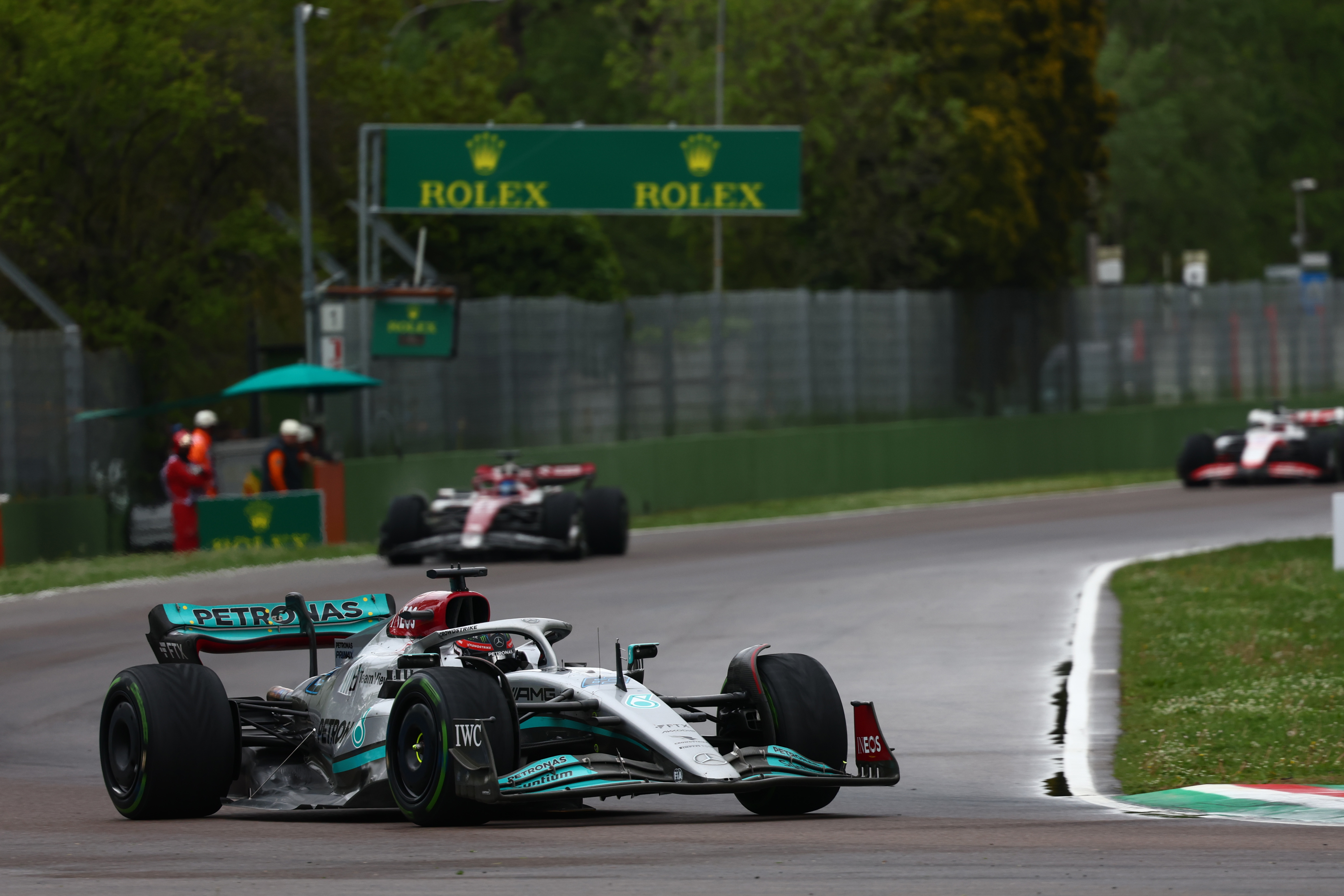 Russell's race was made at the start, but from there he showed exactly what had been hinted at in Saturday morning's second practice – that the Mercedes' pace was nowhere near as bad as it seemed once it was afforded some clear air.
Mercedes can't be content that it still appeared to be slower than McLaren and Alfa Romeo in race trim, but the fact Russell was able to hold off Valtteri Bottas in the closing stages made his run to fourth all the more impressive.
A 40-second-plus gap to the winner wasn't great either, but fourth appeared the limit and Russell maximised his chances in the race from 11th on the grid. That drive looks better and better too in the context of Lewis Hamilton's failure to escape the pack. – JC
Yuki Tsunoda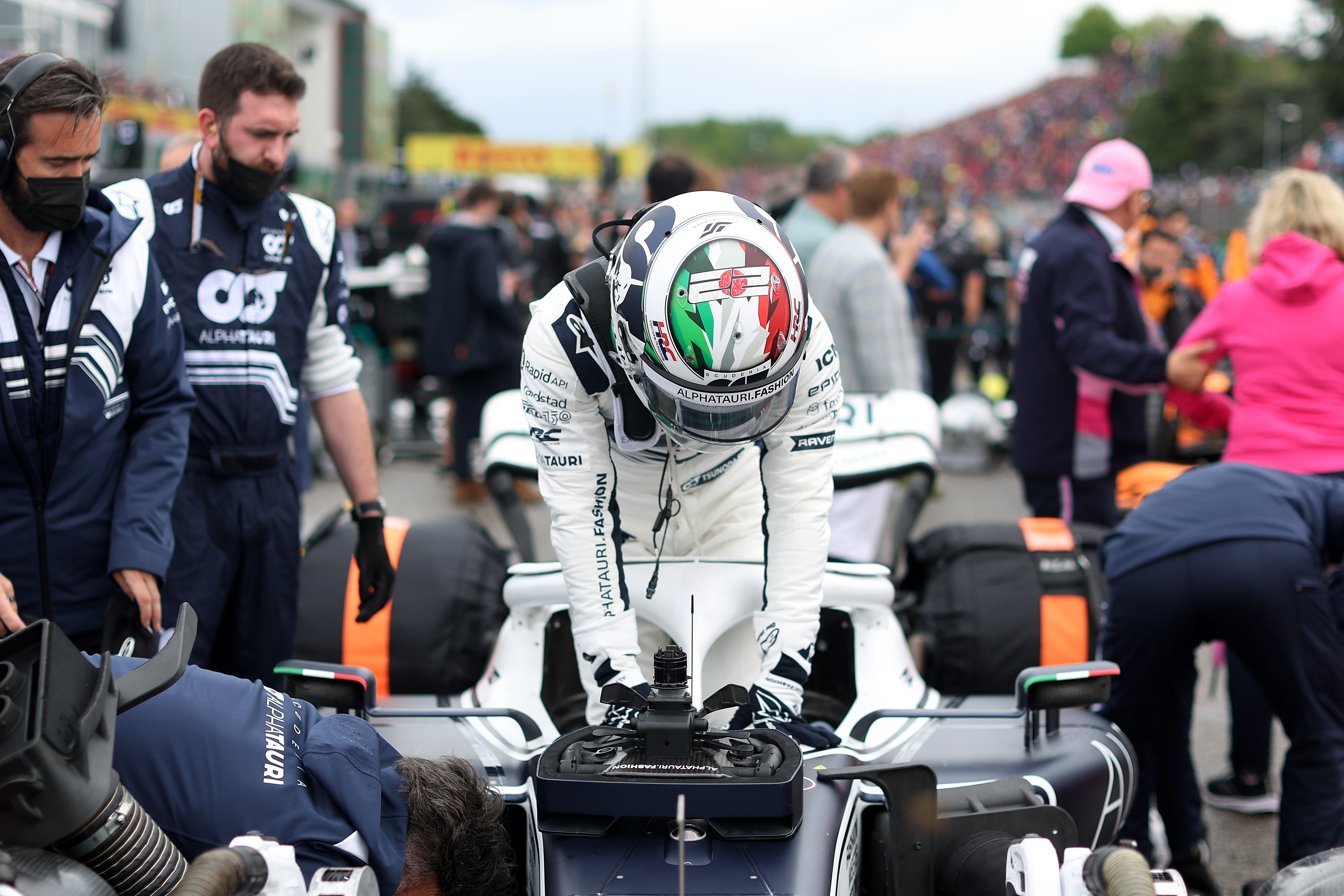 Tsunoda has made a habit of turning unpromising circumstances into something good through this weekend.
Out in Q1 on Friday, up to a promising 12th via the sprint on Saturday. Seemingly set to tumble out of early points position in the grand prix once DRS was enabled given he was holding up a six-car train at half-distance, instead Tsunoda surged clear and started hacking a path forward.
It was a shame – but not surprising – that he couldn't hang on ahead of the recovering Leclerc to make the final result sixth not seventh, but this was still perhaps Tsunoda's second-best F1 drive after Abu Dhabi 2021. And on the sort of tricky weekend when last year he probably would've knocked quite a few chunks off his car. Commandingly clear of Pierre Gasly, too. – MB
Aston Martin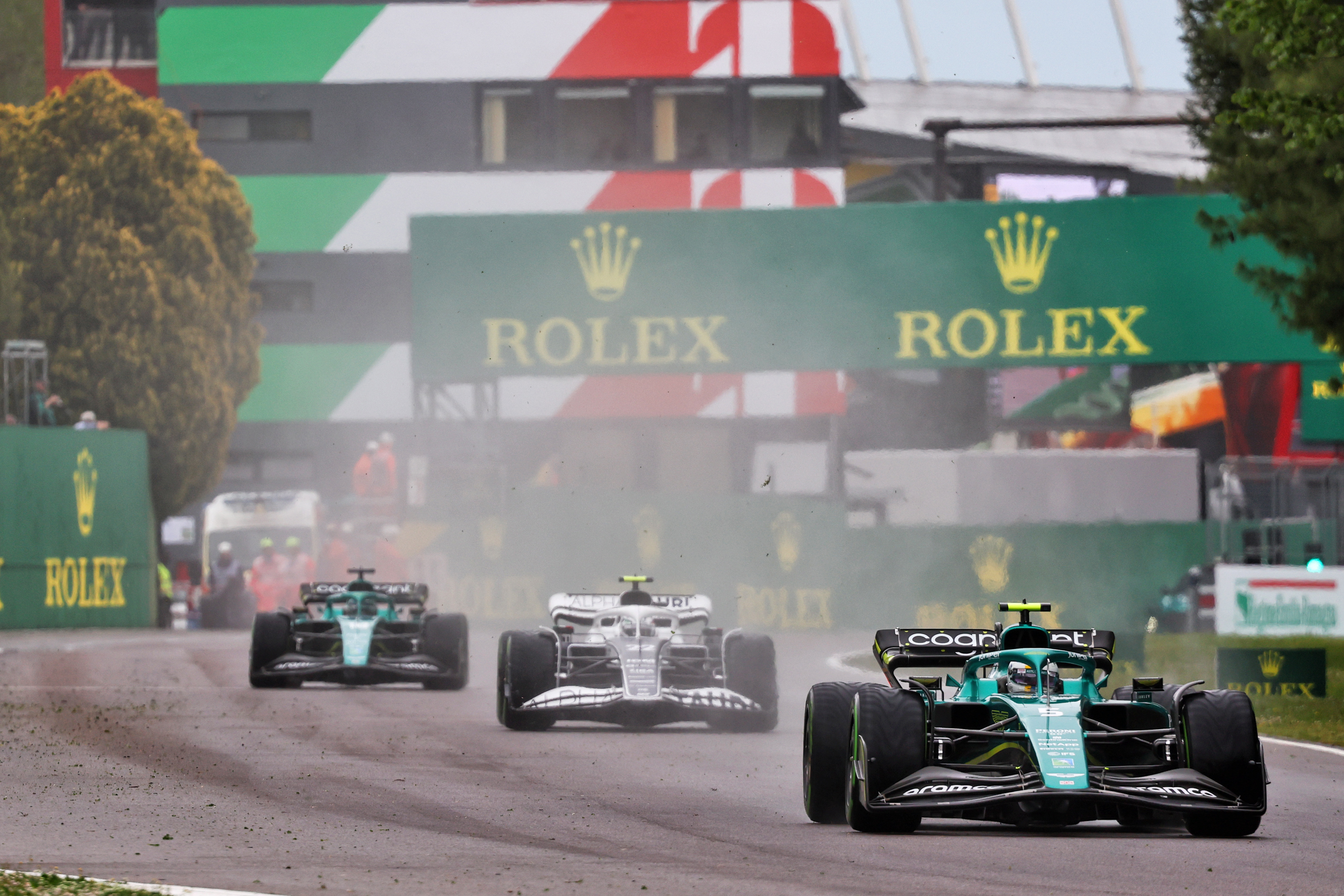 Aston Martin got off the mark in 2022 in style with a solid double points finish courtesy of gutsy drives from both Sebastian Vettel and Lance Stroll.
Vettel climbed to a lofty eighth place early on, but unlike in the sprint race, he avoided a steep decline and instead drove a solid race to secure his best result since Mexico last year and firmly put to bed the wrongs of an abysmal Melbourne weekend.
Stroll once again demonstrated his stern defensive skill to be one of his strongest assets and that translated into a 10th-place finish to bring Aston's points total to five. – Josh Suttill
Losers
Ferrari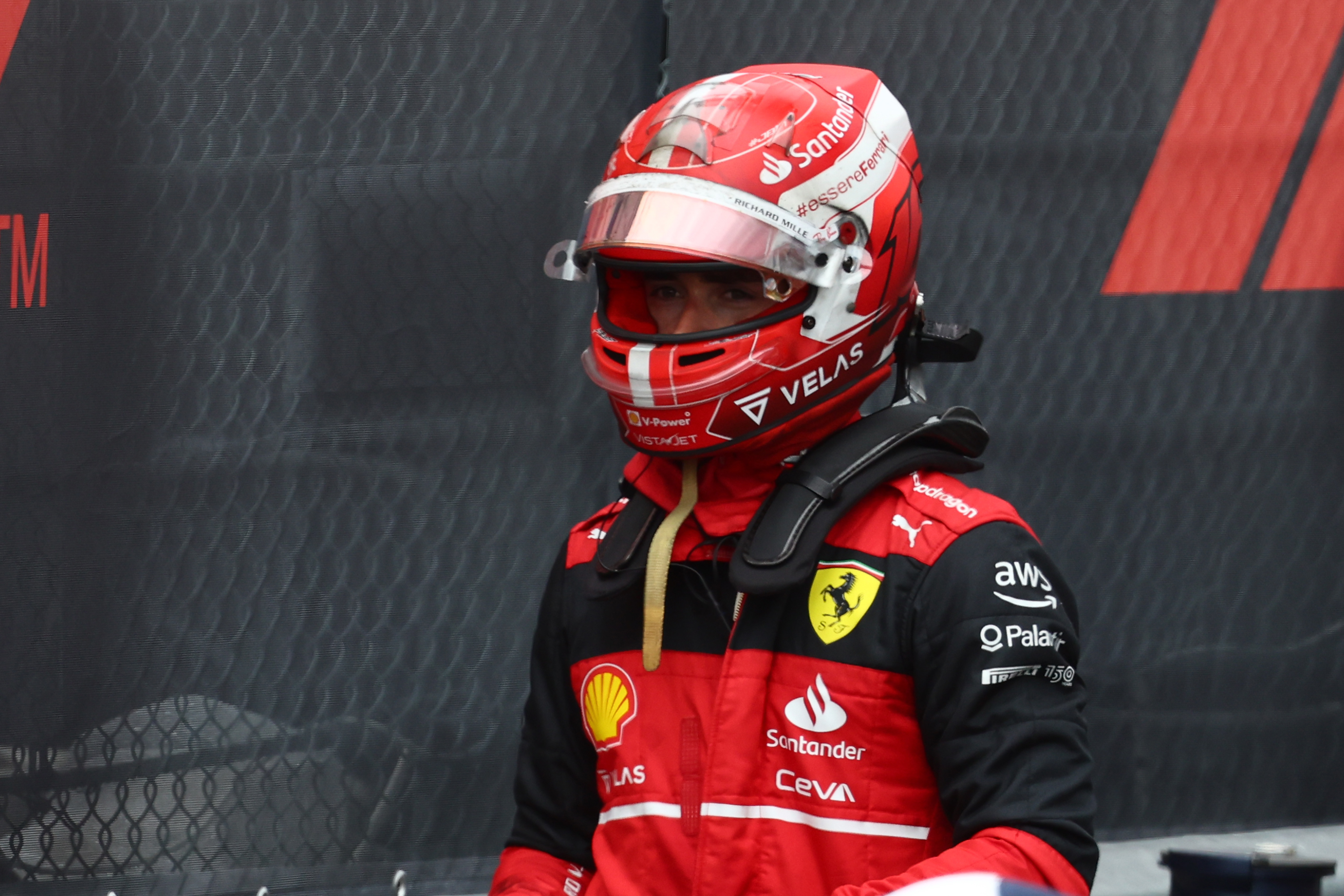 Just when it looked like Carlos Sainz was back on the right track having recovered to fourth in the sprint, so came the hammer blow in the form of contact from Daniel Ricciardo through the first proper corner of the race.
Even with one car out of the race and the Red Bulls looking untouchable, despite Leclerc's best efforts to keep Perez in sight, a comfortable podium was within reach.
Then came the first proper mistake we've seen from Leclerc, which meant 15 points for third became eight for sixth.
On home soil, at a track where it was expected pre-weekend to be the pacesetter (even if the unsettled weather made the order less predictable), this was far from the weekend Ferrari would have hoped for – and one it can't afford a repeat of anytime soon. – JC 
Lewis Hamilton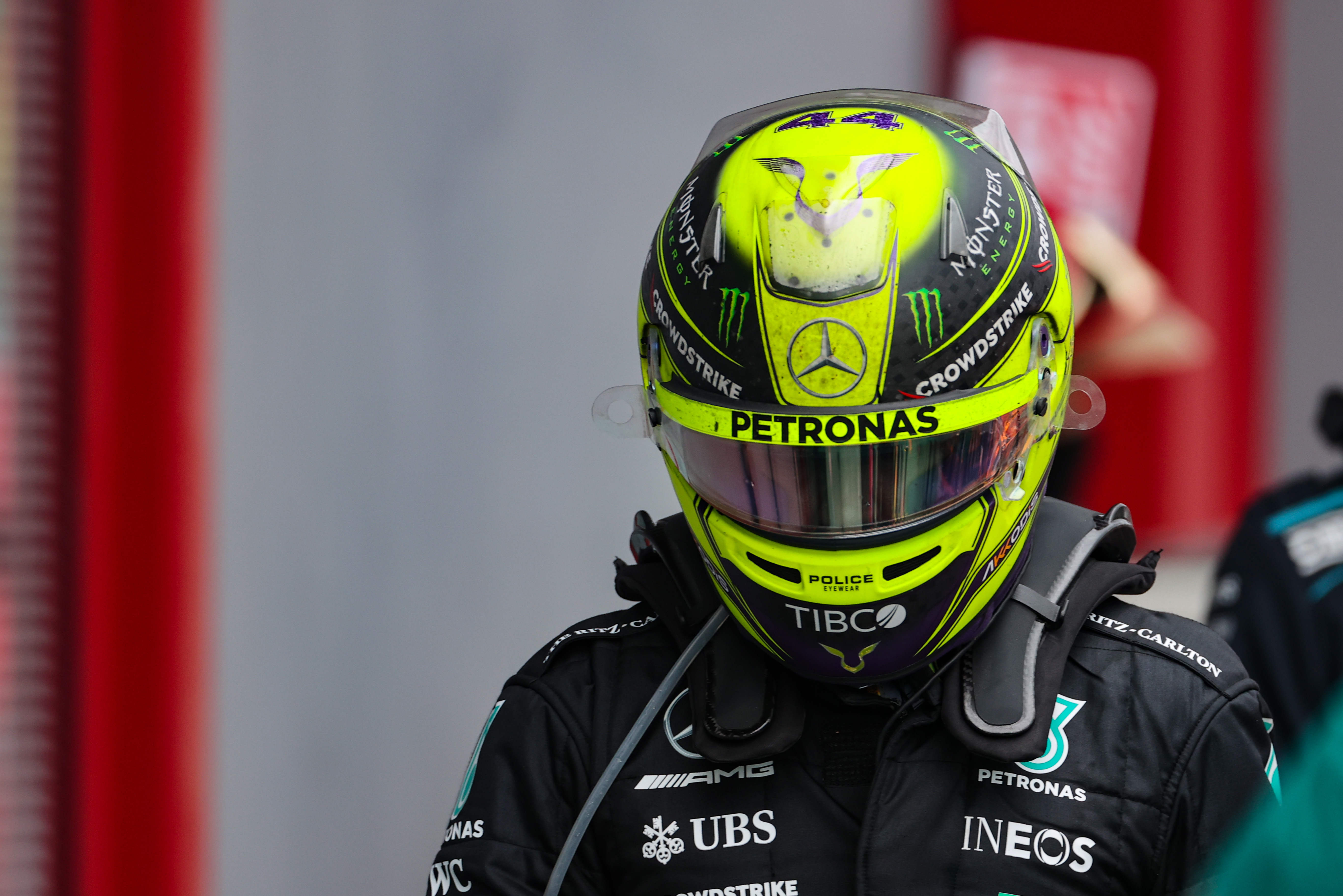 Toto Wolff was right to apologise to Hamilton for the state of Mercedes right now via team radio at the end of the race. And there were a lot of external circumstances involved in the fact Hamilton was stuck in the midfield all race and finished a frankly astonishing lapped 13th.
But the fact Russell made something great happen with the same raw materials cannot be ignored. Nine places clear of his legendary team-mate was absolutely tremendous from Russell in just his fourth race as a Mercedes full-timer.
That's two races out of four now where Mercedes has been at its worst and Russell has got a significantly better result than Hamilton. That doesn't reflect well on the seven-time champion right now. He's right to dismiss suggestions Russell's better at handling competitive adversity as lazy punditry, but it's not looking like a groundless theory. – MB
Daniel Ricciardo
McLaren should still come away from Imola buoyed by its performance, but on another weekend where Ricciardo showed similar pace to Norris the fact that he no-scored in the race proper while his team-mate clinched an unlikely podium will be hard to swallow.
Sixth on the grid and a good launch put him in contention, but then came the contact with Sainz. The rest is history.
Ricciardo getting on the kerb unaided just forced him a little wider than needed to get two cars through the corner, and it seemed fair that it went down as a racing incident. But it also rendered Ricciardo's race useless – his only noteworthy contribution coming when he pitted first for slicks (which proved to be the right time to cross over). – JC 
Mick Schumacher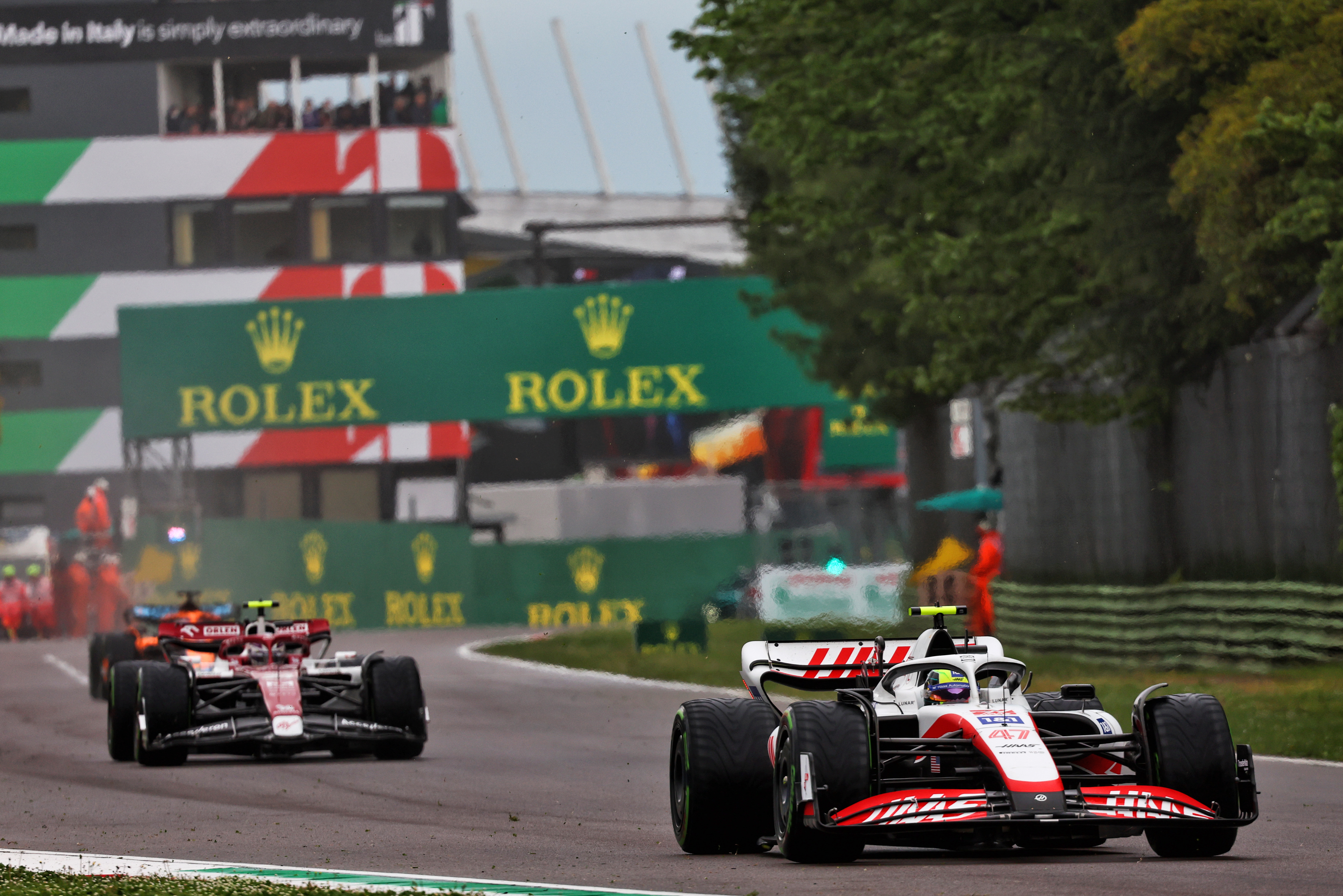 A miserable day for Mick Schumacher who finished an F1 race inside the top 10 for the first time on Saturday but spun as a result of the Ricciardo/Sainz clash.
This put him almost dead last (only ahead of Ricciardo) and progress thereafter was difficult.
While attempting to pass Nicholas Latifi, Schumacher took to the grass and then spun when he rejoined the track on the exit of the Variante Alta.
A race to forget and another missed opportunity to score his first points in F1. – JS 
Fernando Alonso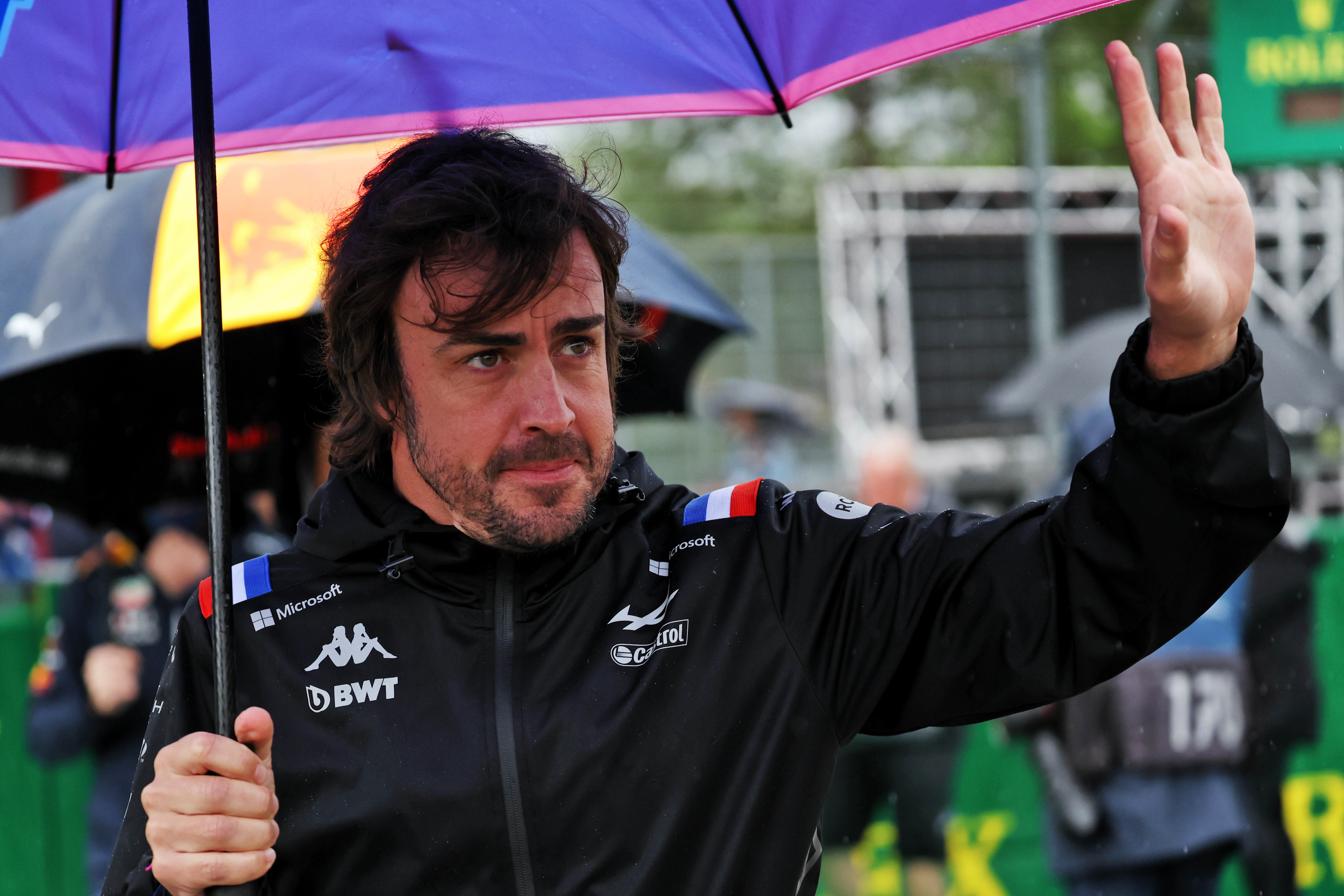 The former king of sprint races went backwards on Saturday which made his prospects for Sunday that bit bleaker.
The damp start to the race could have given Alonso and Alpine an opportunity to surprise but instead, a spinning Schumacher blew Alonso's sidepods wide open and he was forced to retire.
This weekend will likely only add to Alonso's feeling that Alpine is failing to get the results that its solid 2022 car warrants. – JS