Williams Formula 1 development driver Roy Nissany has become the third Formula 2 driver to receive an event ban in 2022.
A penalty for "driving erratically under the safety car" in the Zandvoort feature race tipped Nissany's penalty-point tally over the limit of 12 that mandates an event ban.
The Israeli picked up two penalty points for a bizarre clash under the safety car with David Beckmann while the duo pulled alongside Virtuosi's Marino Sato.
⚠️ Nissany and Beckmann have received post-race penalties for driving erratically under the Safety Car

— Formula 2 (@Formula2) September 4, 2022
Those two points add to the 11 that Nissany had acquired in the previous 12 months.
Three of those points were earned during the French GP weekend for three separate incidents; blocking in practice, rejoining the track unsafely in practice, and leaving the track and gaining an advantage in the feature race.
Prior to that Nissany drew criticism for his "unpredictable and unsafe" defence that sent Red Bull junior Dennis Hauger airborne in the Silverstone feature race.
Both Roy Nissany and Dennis Hauger walked away from this scary incident #BritishGP #F2 pic.twitter.com/URWV64LGQe

— Formula 2 (@Formula2) July 3, 2022
That earned him three penalty points in addition to a grid penalty and one penalty point he was serving at Silverstone for his on-track incident with Cem Bolukbasi, which sparked a paddock altercation involving Bolukbasi's father and Nissany's trainer that led to Bolukbasi receiving a fine.
Nissany becomes the third F2 driver to be banned this season following Amaury Cordeel's suspension from the Silverstone round and Alpine F1 junior Olli Caldwell's forced absence from Spa.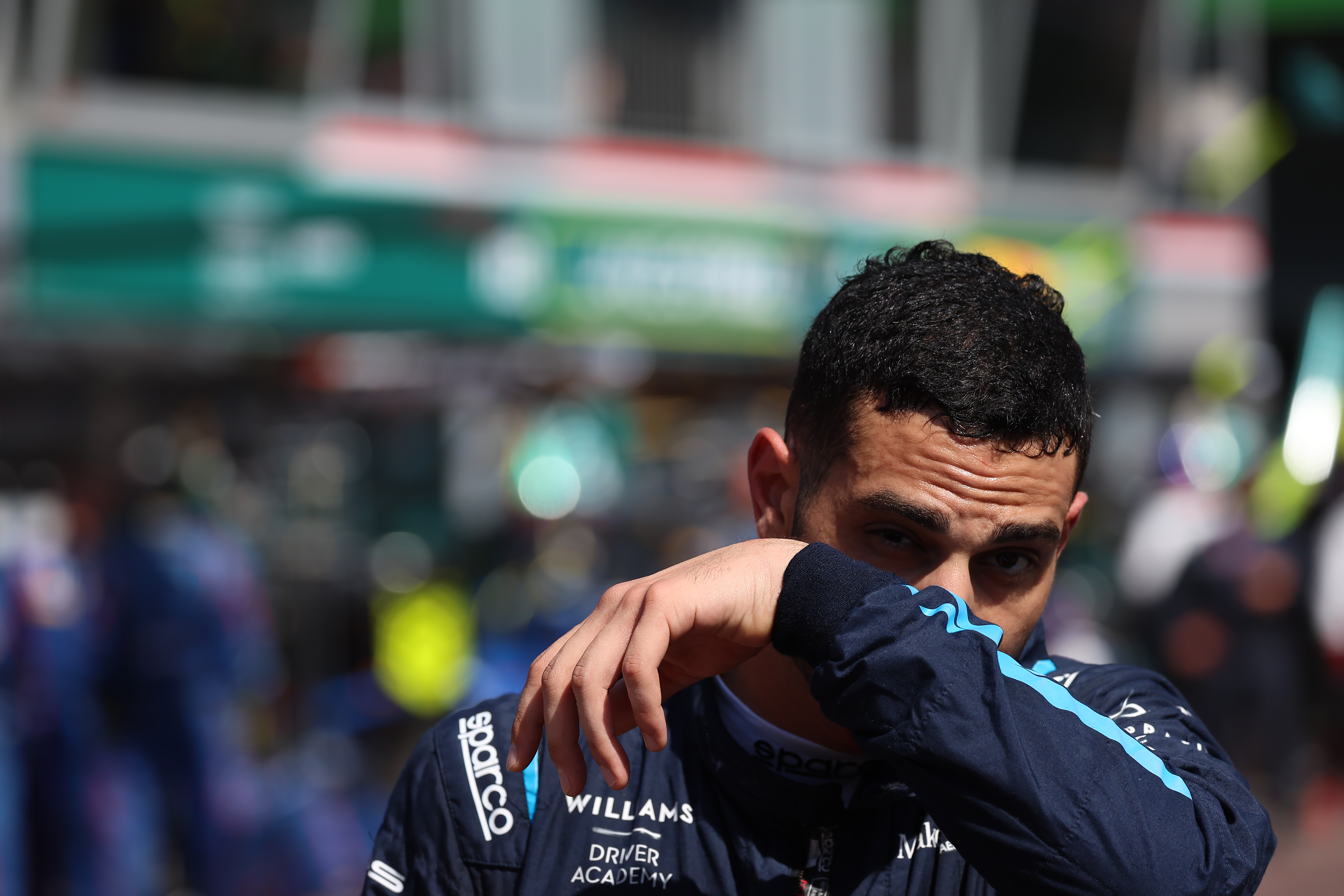 Having previously served as a Sauber F1 test driver in 2014, Nissany joined Williams at the end of 2019 and made two F1 free practice appearances for the team last season.
The 27-year-old is currently 17th in his fourth year in F2, having previously spent three years in the now-defunct Formula Renault 3.5 series that was equivalent to F2.