Williams Formula 1 team boss Jost Capito has teased the prospect of Logan Sargeant being confirmed as a 2023 race driver during the United States Grand Prix weekend.
Formula 2 rookie Sargeant, a Williams F1 junior and the leading American prospect on the F1 ladder, emerged as the favourite to replace Nicholas Latifi once a loan deal for Oscar Piastri was off the table and AlphaTauri signed Nyck de Vries.
Ahead of the US GP at Austin, Capito made an appearance on Amp's new F1 show Fast & Loose and was asked about the prospect of an American driver being on the 2023 grid.
"Follow the news and you might see something on Saturday," he said.
Sargeant's appointment has appeared increasingly likely for some time although he does not yet have a superlicence and will only be eligible for one if he finishes in a leading position in the F2 standings.
Exactly where Sargeant must finish is unclear. He has 27 superlicence points from his Formula 3 results, should get one more from his FP1 appearance at Austin, and looks to be eligible for two extra bonus points for not picking up any licence penalty points this year. That could put him on 30, in which case finishing sixth in the championship would be sufficient.
While it looks likely Sargeant will secure that, it is not guaranteed. He is currently third in F2 with one round remaining with a 12-point gap to the driver currently seventh, Liam Lawson.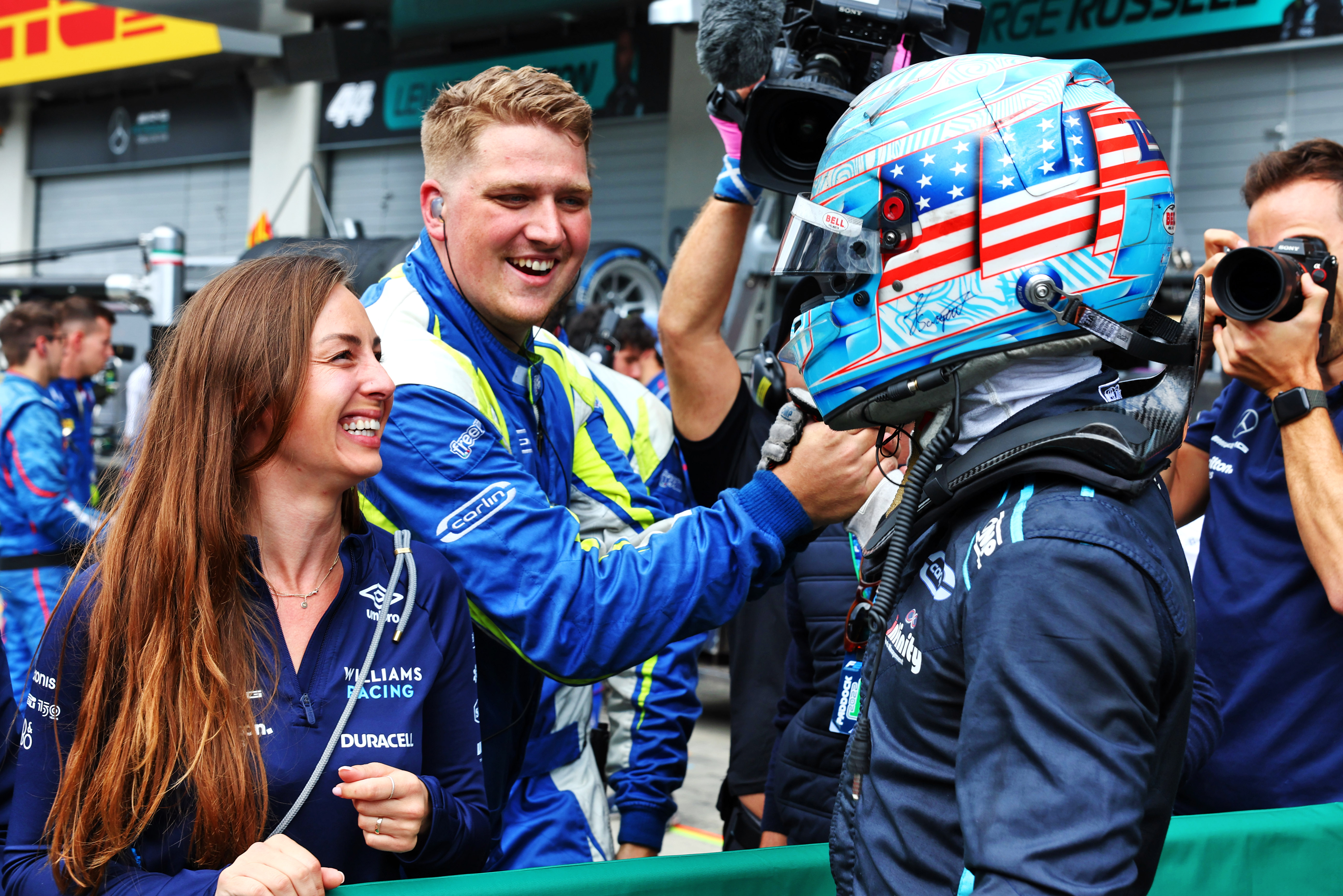 After a mid-season surge that included two wins he has had a run of relatively low-scoring events, particularly the last two events at Zandvoort and Monza.
Sargeant failed to score in either feature race after being eliminated on the opening lap each time – he went through the gravel at the start before contact with Ralph Boschung broke his suspension and led to a race-ending crash further round the lap, while at Monza he was caught up in a crash ahead.
The upside is that in that time, some of the drivers immediately behind him have also struggled for form.
Though Jehan Daruvala and Enzo Fittipaldi have scored well, Sargeant's tally of six points in the last two events is actually better than Jack Doohan's (five) and only slightly less than Lawson's (nine).
Asked at Austin on Friday when his future would become clear, Sargeant replied "honestly I'm not sure" and added: "I need a good Abu Dhabi to secure my superlicence and that's the main focus at the moment, to have a good round and solidify myself in the top two or three in the championship".
Sargeant is one of four drivers who made their Friday practice debuts at the United States Grand Prix.
Two of the others, Robert Shwartzman (Ferrari) and Theo Pourchaire (Alfa Romeo), are mainly box-ticking exercises with the new-for-2022 rules around FP1 outings for rookies. Alex Palou's run for McLaren is similar but higher profile given McLaren and Ganassi's recent fight over the 2021 IndyCar champion.
Sargeant's running is more significant in the context of preparing for 2023.
He drove for Williams in the post-season Abu Dhabi test last year so this is not his first taste of F1. But this was a bigger opportunity with an emphasis on doing a professional job.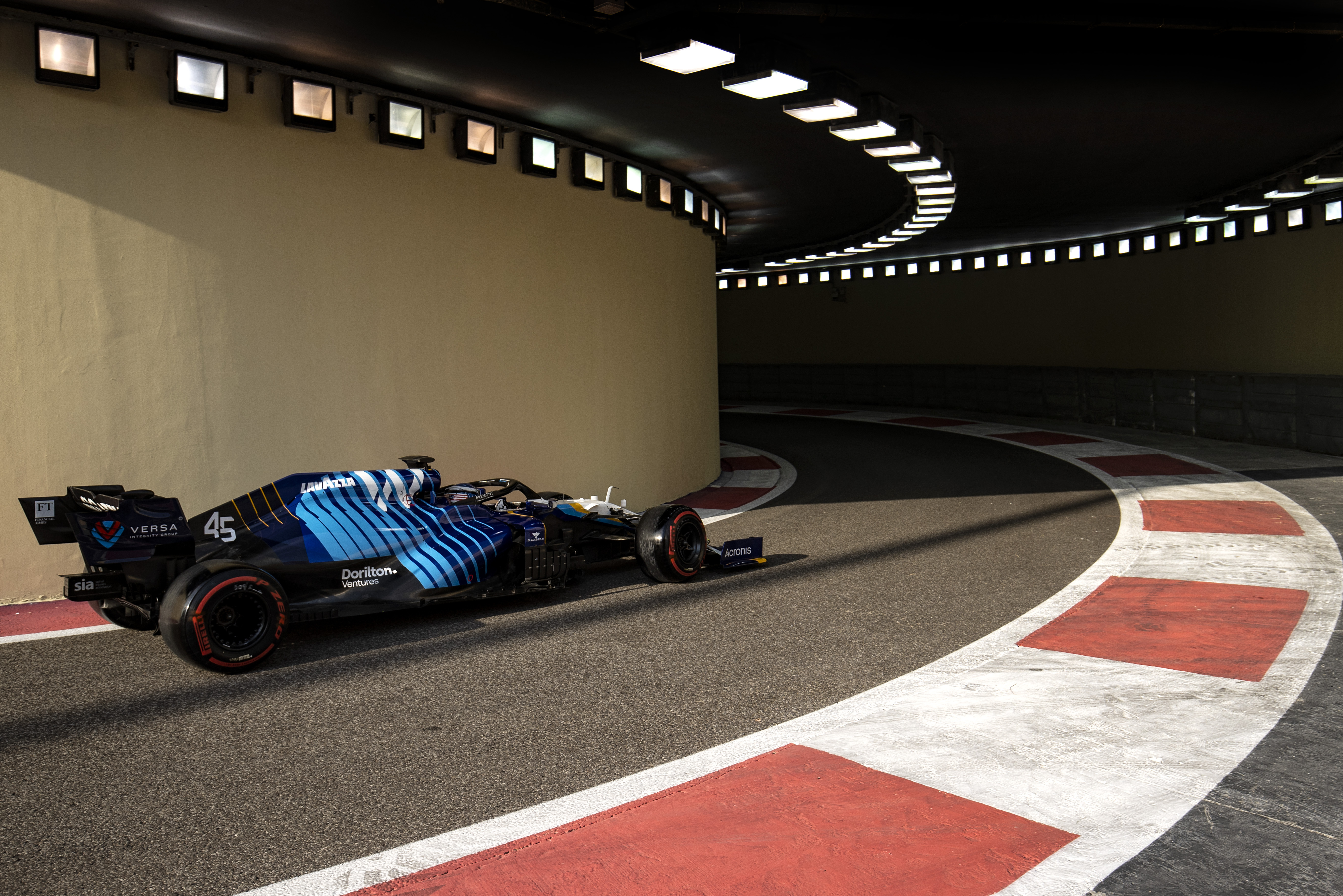 Ahead of this weekend, Williams head of vehicle performance Dave Robson said that Sargeant's role in FP1 would be "vital to our progress" given the second practice session will be disrupted by work the team must conduct evaluating Pirelli's candidate 2023 tyres.
Sargeant's work at the factory in preparation for this has been such that race driver Alex Albon has admitted he is "really there more than I am", and he has shadowed the team at other grands prix as well.
He has called this a "special moment", and it is fitting that it should come at his home grand prix, almost exactly 12 months since he joined the Williams programme on the eve of the 2021 Austin race.
The timing of that announcement was no coincidence and, if Capito's hint is to be taken seriously, Williams could be about to deploy the same strategy for a far grander F1 promotion.
---
More from Fast & Loose on Amp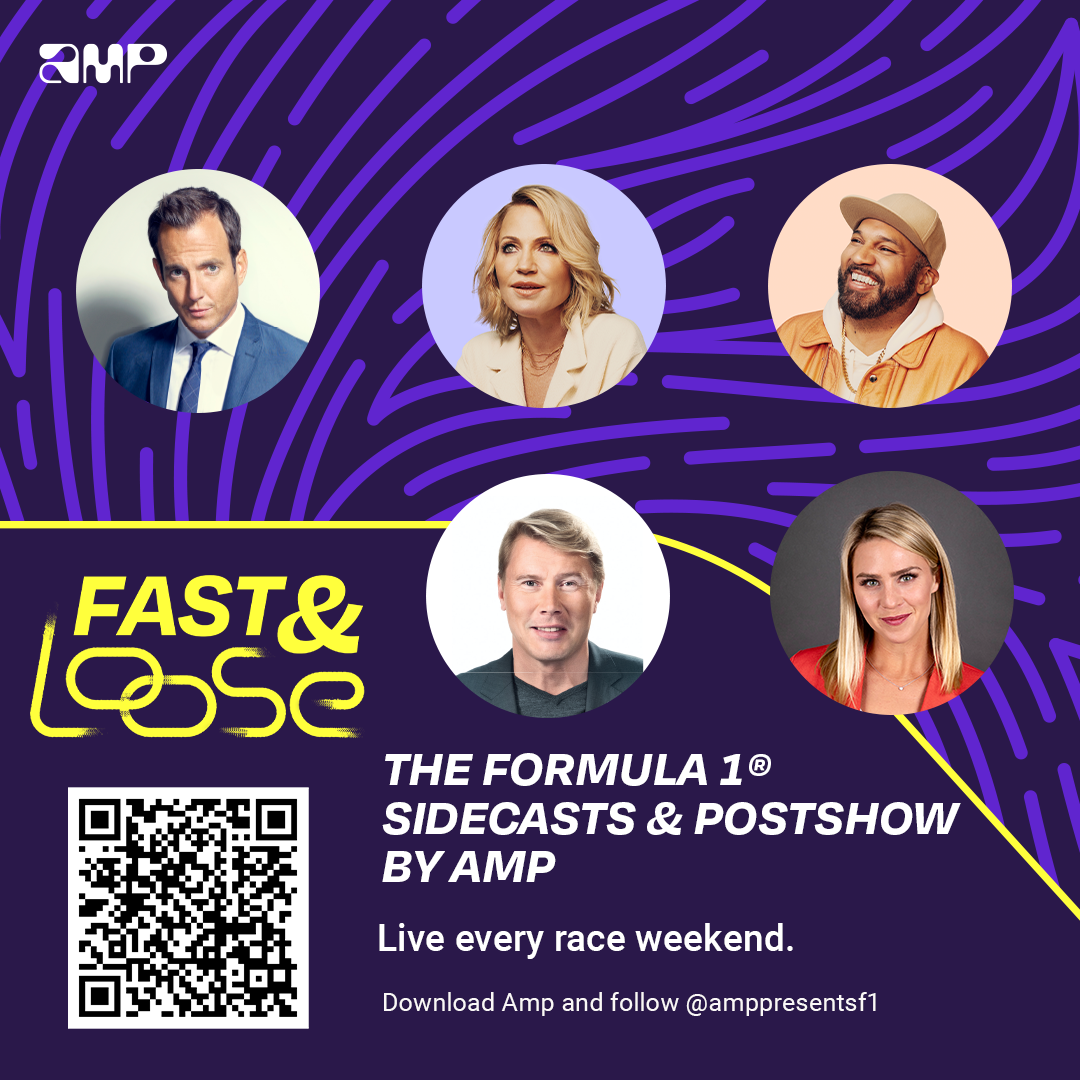 Want more F1? And a few laughs, too. Check out Fast & Loose, the Formula 1 Post Show on Amp – where commentary meets comedy.
Chat expert analysis with Mika Hakkinen, share hot takes with Will Arnett, and connect with other fans live after every race. Amp is a new live radio app where top artists, creators, and athletes spin their favourite tracks, and take your calls in real time. Tune in live immediately following every F1 race, drop comments in chat, or call in as Mika, Will and Michelle Beadle are joined by a rotating list of insiders, commentators and drivers.
Download the Amp app here and follow @amppresentsf1 to join the conversation. (Available in US only).
---