The anticipation around Lewis Hamilton's new contract, and it only being a one-year deal, meant another key element of uncertainty around Mercedes' Formula 1 team from 2020 has been swiftly forgotten.
For much of last season, the future of Hamilton seemed intertwined with Mercedes boss Toto Wolff's.
Both were key cogs in F1's ruthless winning machine yet both were out of contract at the end of the year and whispers that Wolff could genuinely leave were relentless.
His future was the first to be resolved, but not until December.
Wolff committed to Mercedes for several more seasons in a deal announced as part of the team's new shareholding structure: the team principal joined Daimler and new investor INEOS in being an equal owner, increasing his shares to achieve that.
At the FIA's end-of-year prizegiving, Wolff's commitment was total. He described the three-year deal as a "misunderstanding", adding: "I haven't committed to a further three years, I have committed for life. Irrespective of my own role, I could be team principal, CEO, executive chairman at any time, but Mercedes is what I do, and will do for many years to come."
This was not a complete U-turn from Wolff's early-2020 position, as he had never stated a desire to leave or even said it was likely. But it did complete a two-step shift from being uncertain, perhaps even vague, about his future with Mercedes.
That's because there was a timeline in which Wolff's stint with Mercedes came to an end in 2020.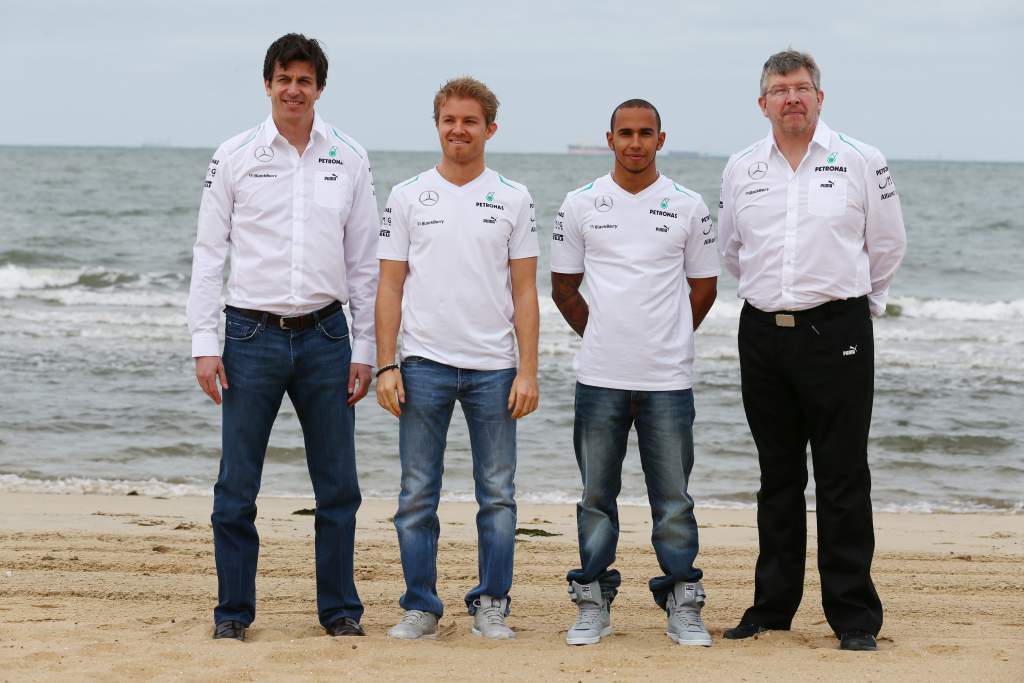 Wolff joined Mercedes at the start of 2013, taking a 30% stake in the grand prix team in the process. At some point, 2020 had been mapped out as the end of that project.
Only Wolff can say with complete conviction if that was just the idea early on, or if he started 2020 with the plan still being to sell his shares back to Daimler or to a third party, conclude his activity and move on to something new.
Wolff said late last year he "never envisaged leaving the team from a shareholding point of view". So, it might be wrong to say Wolff spent the first part of 2020 expecting to leave Mercedes. But he had not ruled it out.
He could have moved 'upstairs' out of the day-to-day running of the team, had Daimler find an automotive role for him, or backed off to become a minority shareholder with no immediate influence. And he had an exit strategy of sorts as a shareholder too, should he commit to selling after all.
He credits the disrupted start to the 2020 season and the coronavirus pandemic with giving him an important opportunity to reflect.
Wolff spends most of his year on the road, lives in the UK close to Mercedes' Brackley base, and with limited time to return to Vienna, Austria. Suddenly he had a rare opportunity to pause and work out what he wanted, because he didn't know.
This is reflected in how his messaging changed through the season. Initially he said he wasn't sure what would happen. During the season this shifted significantly – the first step in Wolff's position changing – as he suddenly became much more concrete, declaring he would be leading Mercedes beyond 2020 but had yet to thrash out his exact role.
The shift was because Wolff had made his mind up during the autumn to stay with Mercedes. Then it became working out what that would mean, as he was given the freedom to decide his job.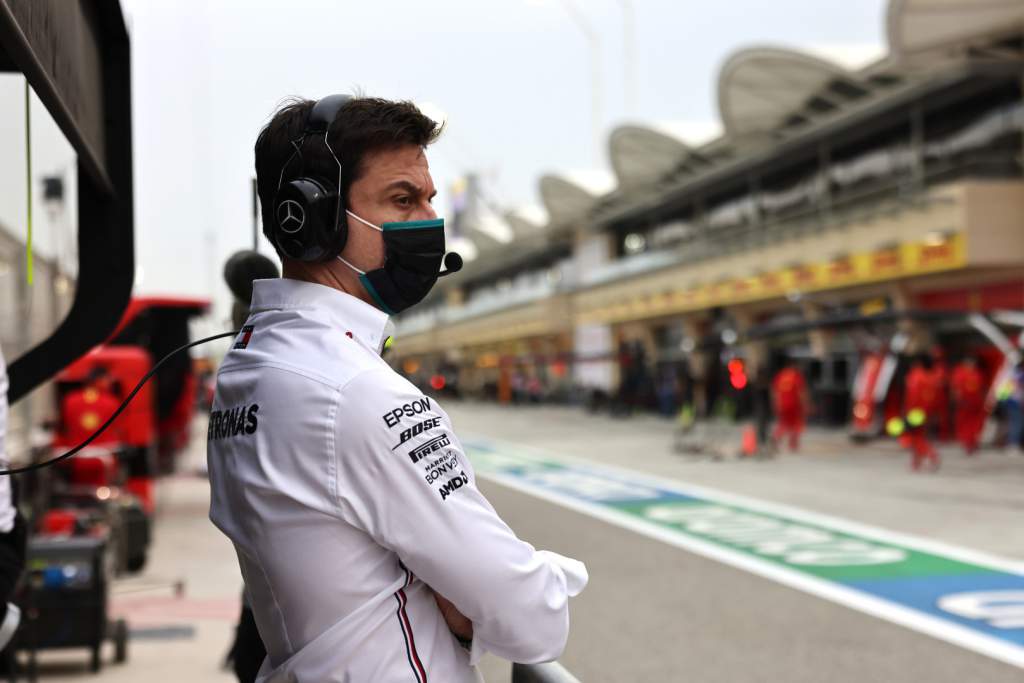 There was brief talk of Wolff potentially identifying a successor, and still moving 'upwards' into an executive role rather than team principal. Wolff says he was given the freedom to make that choice.
By December, when Daimler reduced its shareholding, Wolff expanded his slightly, and INEOS joined the party, the second step in Wolff's shift was confirmed: it remained 'as you were' regarding team management.
"I'm staying on in the role that I enjoy as a team principal, but for the future of the team and the sustainability of the team and the growth of the team from my perspective, it is about looking into the future, who eventually could take over from me as team principal one day," Wolff said at the time.
"And then me transitioning into a more corporate role as chief executive officer or executive chairman.
"When that will happen, we don't know. But Jim [Ratcliffe, INEOS owner], Ola [Kallenius, Daimler chief] and I are in agreement that it's my duty to define who could do this role in the future.
"It is a total alignment of interest between the three of us that we wouldn't want to have somebody running the team that is not efficient and successful."
The upshot is Wolff went from being uncertain about staying with Mercedes, and with a route to withdraw his shareholding, to committing "for life" and even taking on a greater ownership stake.
So, what changed?
It's impossible to ascertain exactly from the outside. Wolff credits it to finding fresh motivation within an organisation he is deeply fond of. More than once he has referred to Mercedes GP as his family, but as an investor at heart it's fair to say Wolff cannot thrive on sentiment alone.
It appears that F1's shifting landscape is a key driving force. That comprises the budget cap being enforced this year contributing to the biggest threat yet to Mercedes since it established its modern empire, but also the opportunity it has to become a money-making team rather than a drain on resources.
It is an enticing, fresh combination of Wolff's motorsport and financial worlds.
"I spent a year thinking about it," Wolff tells The Race.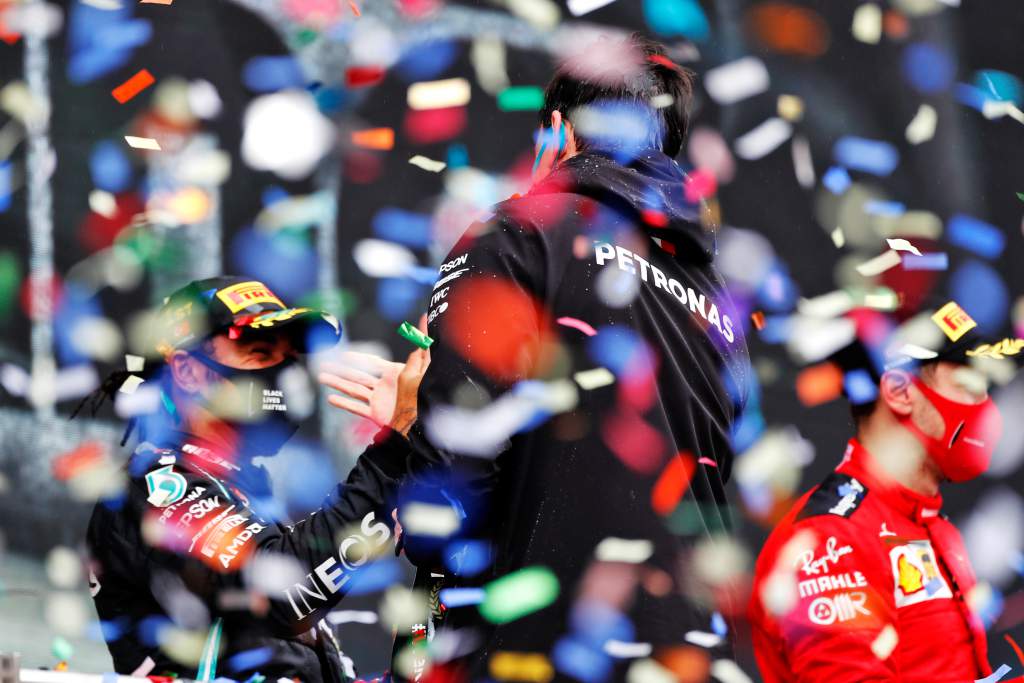 "I decided that I love the connection to the people. I enjoy developing the organisation further, staying successful in Formula 1, not taking anything for granted and having any kind of self-entitlement, building our engineering arm Mercedes-Benz Applied Science.
"And in an environment where the cost cap has caused us much pain to resize, downsize, utilise the opportunity to make this a financially successful organisation, like the American sports teams have shown us when they introduced the salary caps.
"Over a year I came to the conclusion that this is what I want to do. And decided that I'm not going to sell out, but I'm going to stay in as a shareholder.
"This is how I want to continue, and maybe one day I will identify somebody that can do my job and the variety of my roles better than I, and then I will hand over the baton to this person, and support, mentor, and maybe have another role.
"This is very exciting to think about this organisation beyond me in the role of team principal."
In another timeline, Wolff and Mercedes are already preparing for that in 2021.