Throughout 2020 Formula 1 pre-season testing we and the teams have preached that as time passes and we acquire more data, the picture will become clearer. But when the second week of testing kicked off, pre-season threw up its most misleading day so far.
Now there are just two days of on-track work left before the Australian Grand Prix weekend begins, and we are still waiting for a lot of answers.
Nice as it was to see Robert Kubica top the times at an official F1 session again, the Alfa Romeo is clearly not the fastest car (even though it has now topped two of the four days so far). And we're expecting to see a new unofficial lap record at Barcelona by the end of Friday, so it was curious to see nobody lap within a second of Valtteri Bottas's benchmark from last week.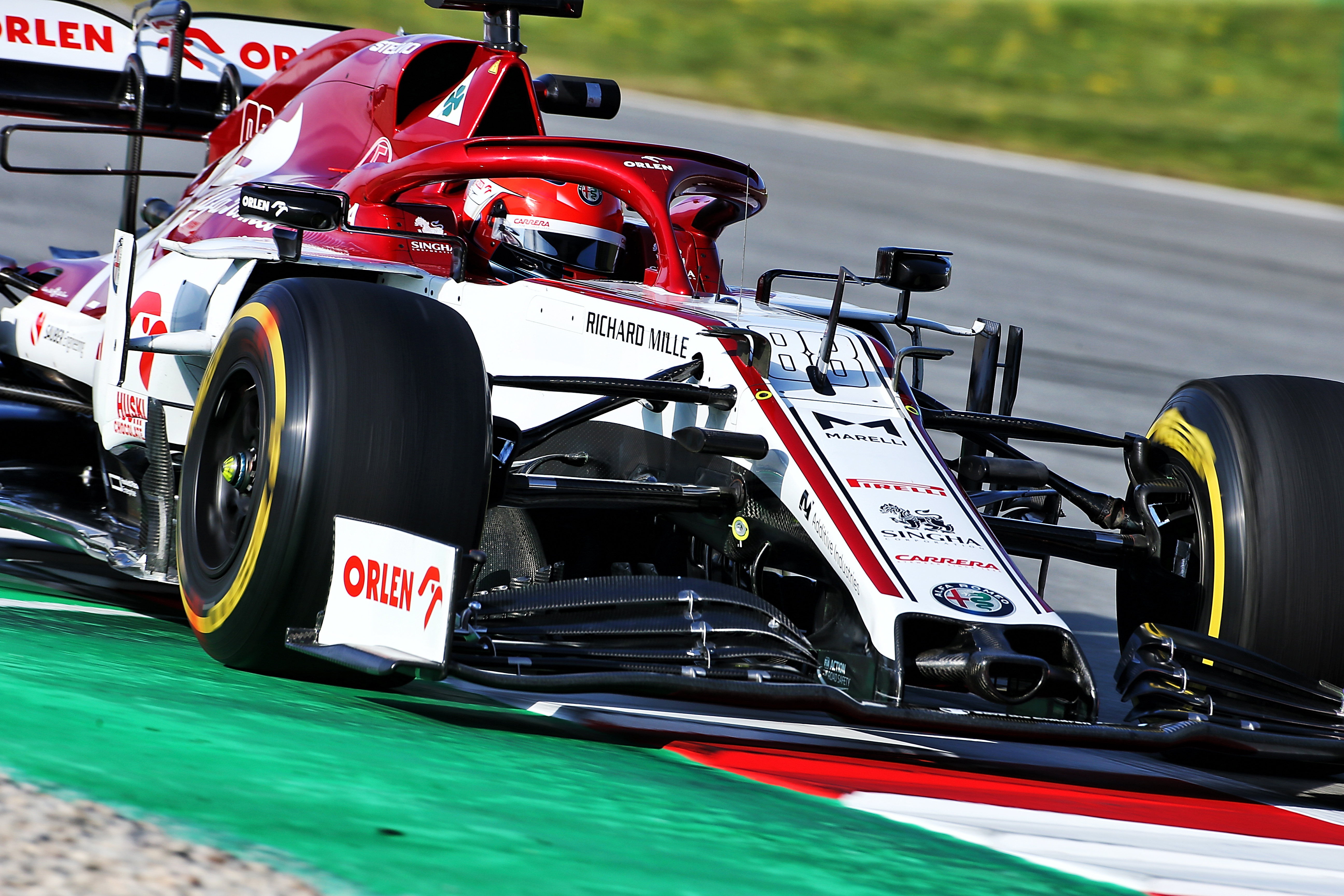 Testing is full of variables, and the most common you hear are those that are controlled by the teams themselves: fuel loads, engine modes, or driver effort, for example. However, external variables such as track and ambient conditions also have a huge part to play.
That blend is why a lot of what you saw on the fourth day of testing was unrepresentative.
"I just feel good in the car. If it's good enough, you never know. Testing doesn't really show you anything" :: Max Verstappen
A great example of that is Red Bull's Wednesday. On the surface, it seems quite problematic.
After comfortably its most productive few days of F1 testing in recent history left spirits sky-high, Red Bull appeared to return to reality with a bump. A pair of 'double' setbacks for its two teams bookended the day, as issues for the senior team bizarrely coincided with problems for AlphaTauri as well.
In the morning both teams had mechanical problems to resolve on their respective cars. Late on, they were running their cars dry – deliberately running out of fuel. But Max Verstappen spun, and stalled. There was no serious issue at play here.
That goes some way to explaining why Verstappen was all-smiles as he surveyed the recovery of his stopped Red Bull, and his feedback to the media immediately afterwards was surprisingly upbeat.
"So far it's OK," he said."It's testing and it's really difficult to say if it's good enough.
"[But] it feels quick. Everything feels like we have a lot of grip."
There is no hiding that the mechanical problems early on were a setback. But reading into his comments, and a bit of body language, it is hard to shake the feeling there's a lot of confidence coursing through Red Bull at the moment.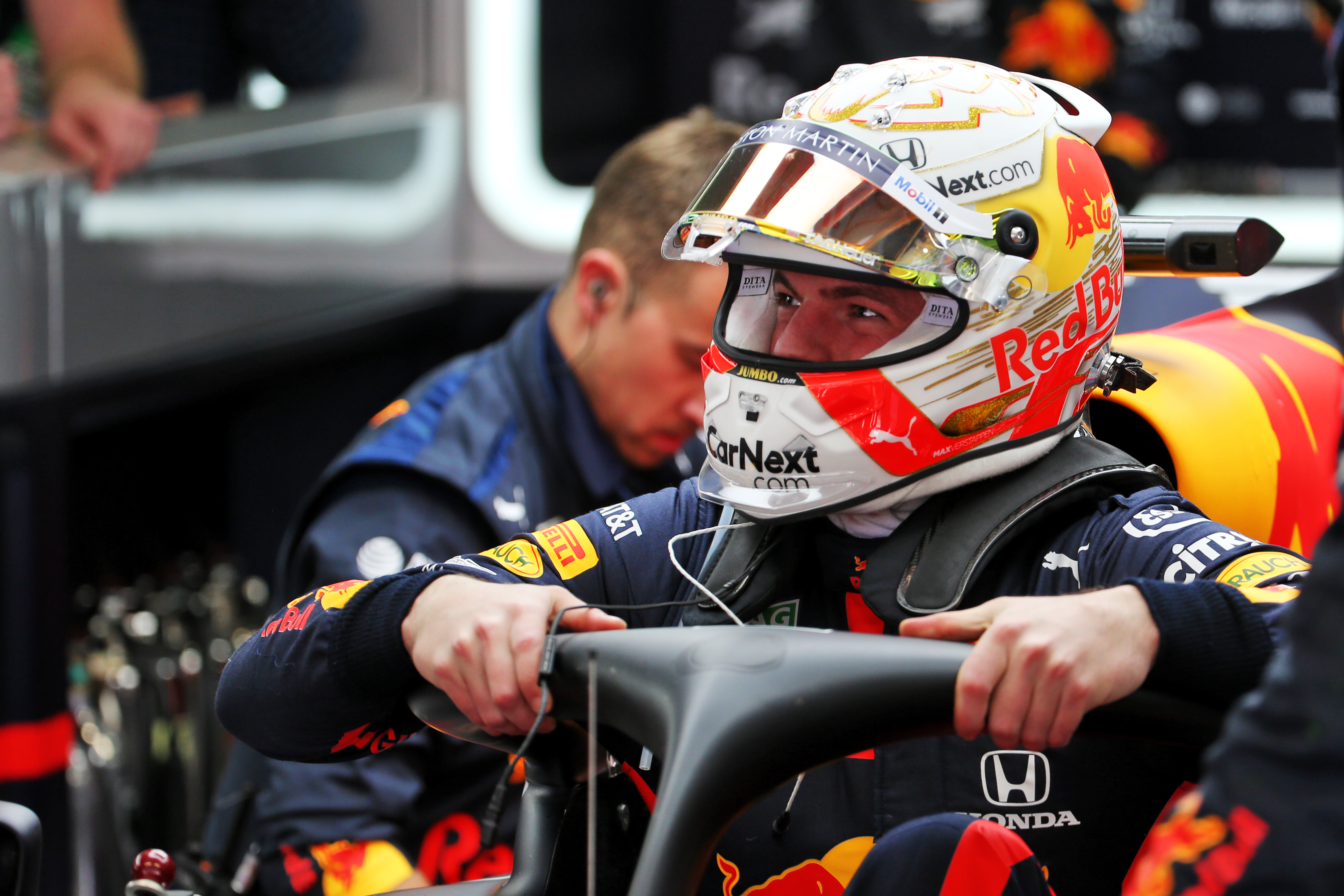 That is not at all what the timing screens, or what you heard about its car problems, or the images you saw of Verstappen sliding to a halt in the final minutes of the day, would have you believe.
Another example of a confusing first day of testing this week is Charles Leclerc's analysis.
Ferrari says it is behind its rivals at the moment and that means consistent running and work to improve its car is vital.
And while Sebastian Vettel did lap faster than Ferrari's muted first week of testing, it was a minor improvement. Less than a tenth of a second.
Leclerc took over from the car later in the day, and says it was "very difficult" to draw comparisons with the morning running, let alone last week. The weather comes into play here.
"It was a very difficult afternoon to be honest, also to judge, because there was quite a lot of wind," says Leclerc.
"I struggled quite a lot with the wind this afternoon in general, and made quite a bit of mistakes driving-wise.
"We've been working on the car but the only reference we had basically was today. But also comparing with the morning, or the three days last week, was very, very difficult. Mostly because of the wind."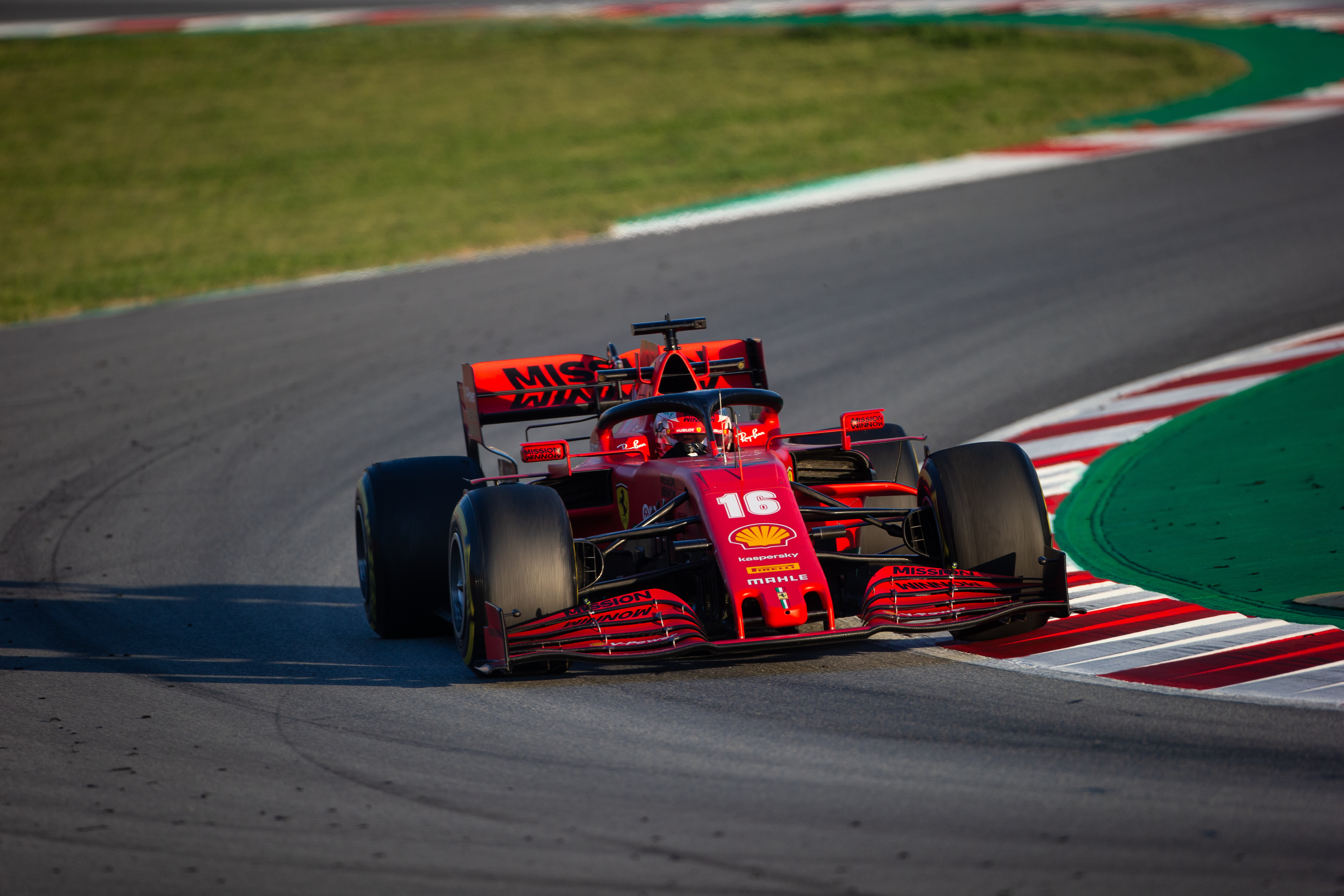 The teams will still get a lot from days like Wednesday, because there is always something to learn. And when the data emerges from the long runs that most teams conducted, there will still be conclusions to draw.
Mercedes technical director James Allison says: "It was an interesting day, because it got quite gusty at various points. That was useful for us, learning how to get the best from the car as the wind picks up."
His team is the benchmark for not getting distracted by misleading conditions. But like-for-like running is always better at testing because the more the variables are controlled, the more accurate the test gets.
That means we are taking even more of a stab in the dark as to what's happening, because it looks like Team X is going slower than last week, which represents a step backwards. But if Team X is only 0.2s slower, and the track is between 0.5s and 1s slower because of temperatures, or wind, or whatever, then again the picture is not what it seems.
Asked what could be read into the lap times, Verstappen was blunt.
"You can't say anything about that," he says. "I just feel good in the car.
"If it's good enough, you never know. Testing doesn't really show you anything."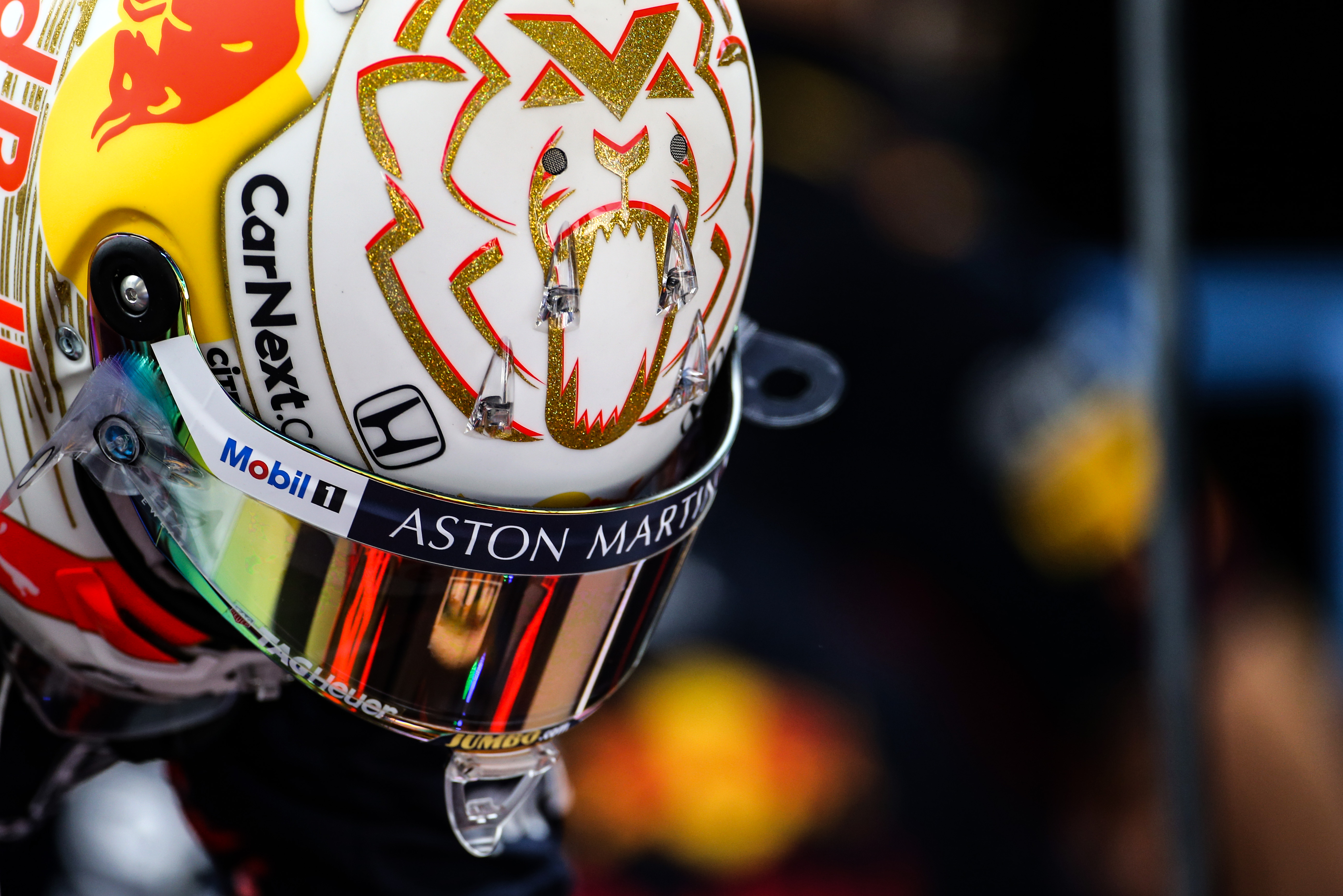 We know that is not entirely true, and we also know that sooner rather than later, 'feeling good' will not be enough. He will need lap times to back up his confidence, even if they don't come on days like Wednesday – for whatever reason.
The bottom line is testing does show something, but only if you cut through myriad factors, incorporate relevant caveats, and still take that with a pinch of salt.
Even then it can be hard to see a clear picture. On a misleading day like this one, it is hard to make out anything at all.
GARY ANDERSON: WHAT THE ADJUSTED TIMES TELL US
Below is a list of my 'adjusted times'. What I've done is convert the times from the tyres that were used to the medium compound C3 tyre. And if anyone has set a faster time on the C3 than what I've calculated, I've used that time. I can't get it much closer than this.
| | | |
| --- | --- | --- |
| Pos | Team | Adjusted best time so far |
| 1 | Mercedes | 1m16.432s |
| 2 | Red Bull | 1m17.135s |
| 3 | Racing Point | 1m17.347s |
| 4 | Renault | 1m17.373s |
| 5 | AlphaTauri | 1m17.456s |
| 6 | Alfa Romeo | 1m17.642s |
| 7 | McLaren | 1m17.774s |
| 8 | Ferrari | 1m18.113s |
| 9 | Williams | 1m18.168s |
| 10 | Haas | 1m18.380s |
Just three teams – highlighed in bold – improved their times from the previous week on day four of testing. I would have expected more improvements.
There are four days off between the two tests, which gives a team a lot of time to really go through the data. So I would have thought more 'green' times would pop up here, but they haven't. And the ones that did improve did not make very big gains.
That said, Sergio Perez lapped within a tenth of a second of his best time from the first week and the average lap time has reduced slightly, which suggests there is no dramatic difference in the track conditions.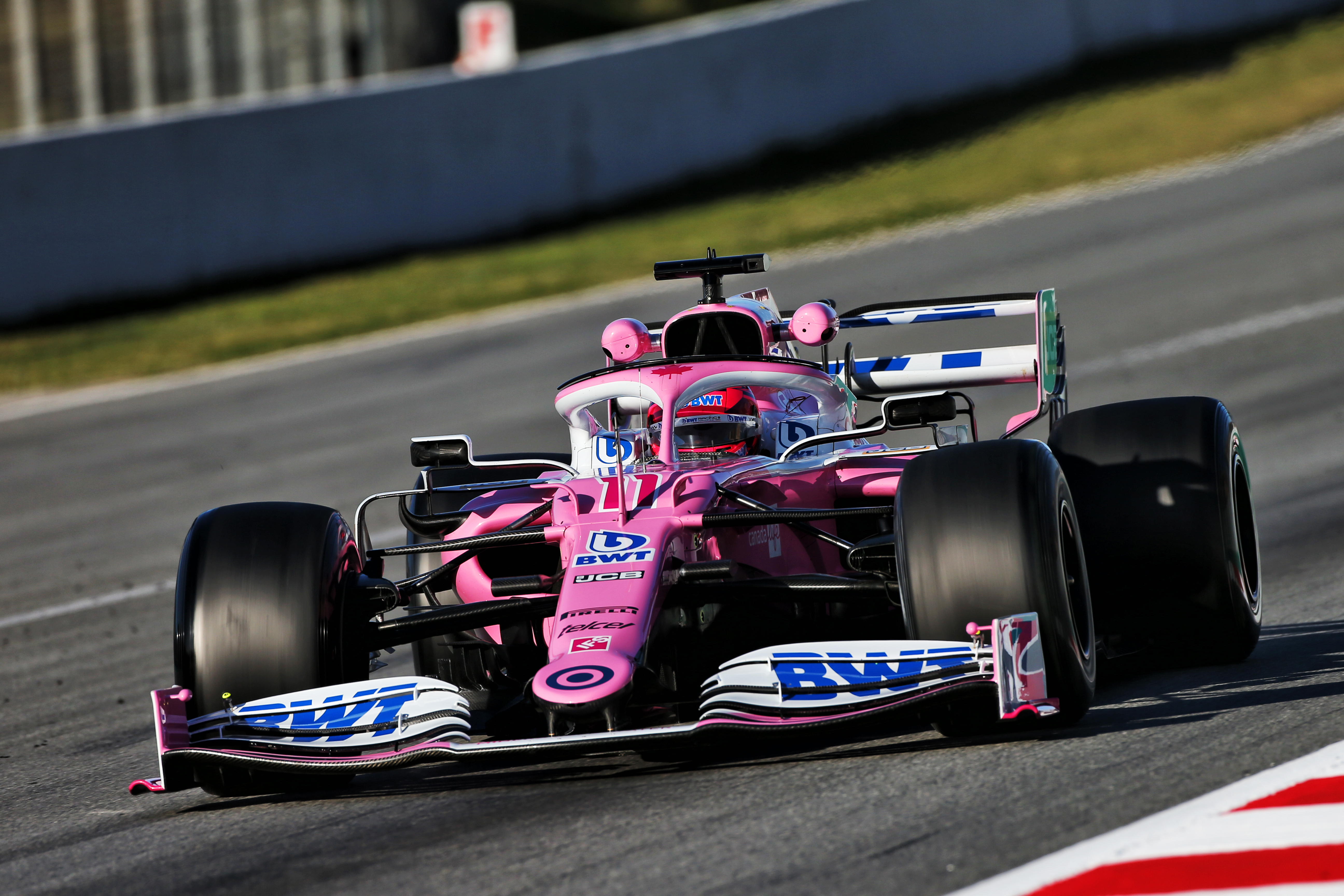 I don't think anybody showed their full hand on Wednesday. There has been no great improvement or loss.
As for the comments about the wind, there's always something to learn. You will get windy days. So if this morning was calmer, it will give you a delta of how the car performs and what needs to be changed when it gets windier – especially as some cars are affected more when it is windy.
An unusual day should not change the teams' mindsets or how valuable the track time is, just because the pace is not what is expected.
As Allison has indicated, you can get something out of it – but you have to do the work.