Daniel Ricciardo's rise from 16th to ninth in the Portuguese Grand Prix has left the McLaren driver hopeful he can make a breakthrough with its Formula 1 car without waiting for upgrades.
Ricciardo had said early in the Portuguese GP weekend that his lingering discomfort in the MCL35M was something he was trying to adapt his driving around but needed updates to the car to alter its characteristics.
He was then knocked out of the first part of qualifying at Algarve and left at a loss to explain the bulk of a deficit of more than a second to Lando Norris, with Ricciardo describing the Q1 exit as "not acceptable whether it's tricky or not".
In Sunday's race Ricciardo was much more competitive and was able to pick his way through the midfield into the points. The foundation of that drive was excellent racecraft on the opening lap and immediately after the safety car restart, but Ricciardo was also happy with the peak of his pace in the race and thinks he has identified potential solutions to bring the car more to his liking.
"I woke up frustrated and wanted to have a forceful race," he said. "The first lap was good, took a few chances and it paid off and it was fun.
"There were times on the medium that showed really good pace, there was some good promise there. On the hard at the end it was a little trickier, we still managed to hold on to the points. We've still got some work to do.
"The clean laps I did obviously I was happy, but then there were still mistakes during the race and most of the mistakes came from the same thing.
"Obviously updates will help but I think actually just in set-up, I can help myself in that area.
"It's probably just something I missed maybe in the first few races and I think I can probably just change a little bit the set-up."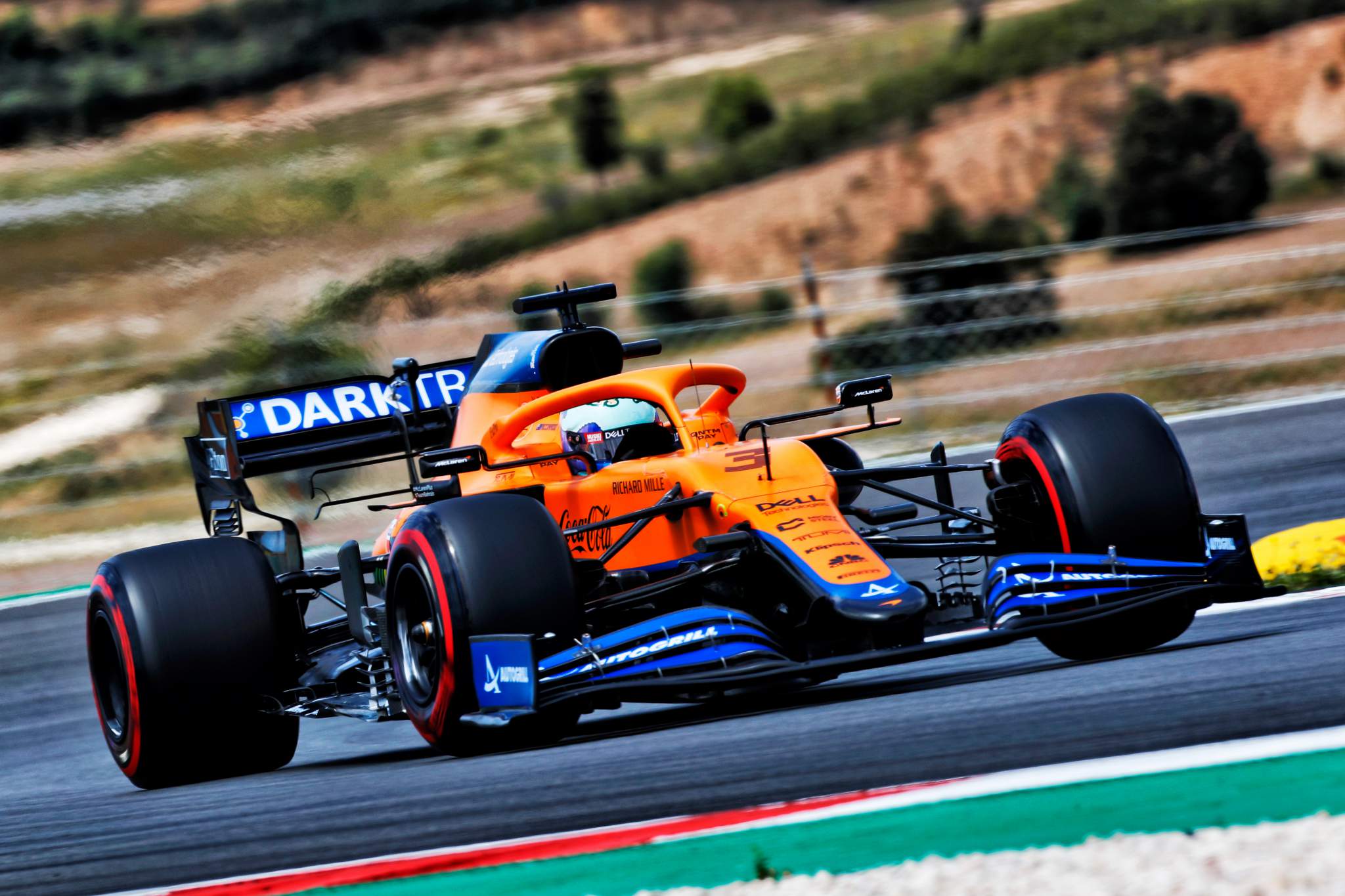 Ricciardo's hope is that working on the suspension settings will help settle the car down and stop him locking the brakes and losing the rear.
He said there is a "fine line" and "a period in the entry phase where the car is on a knife edge" but wants to focus more on the set-up having already outlined to the team where to focus car development to improve his situation longer-term.
"There's probably a set-up solution where I can just open that and not be on such a knife edge because it really is sensitive," he explained.
"Lando is certainly able to drive around that better than me at the moment.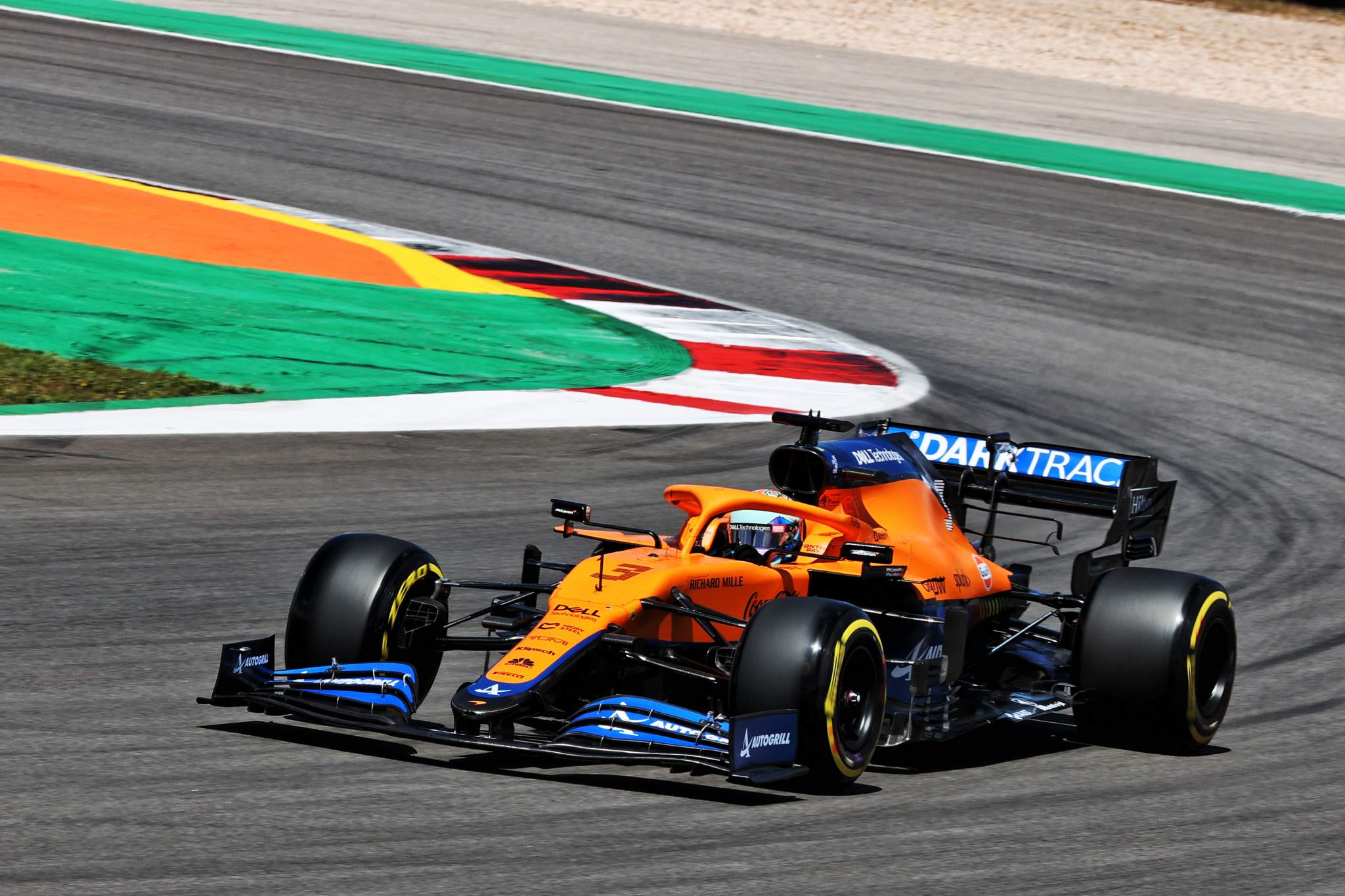 "Probably to fast-track my learning I could just try something with the set-up that opens that window, which is probably with suspension.
"Bahrain and Imola I had a clear direction for the team, as far as updates go, to feed back to aero 'this is where we need to improve the car moving forward'.
"But I still wasn't sure what I want currently in the car and how I want to set-up the car.
"I'm trying not to go too far away from Lando because obviously he's on top of it and is driving well.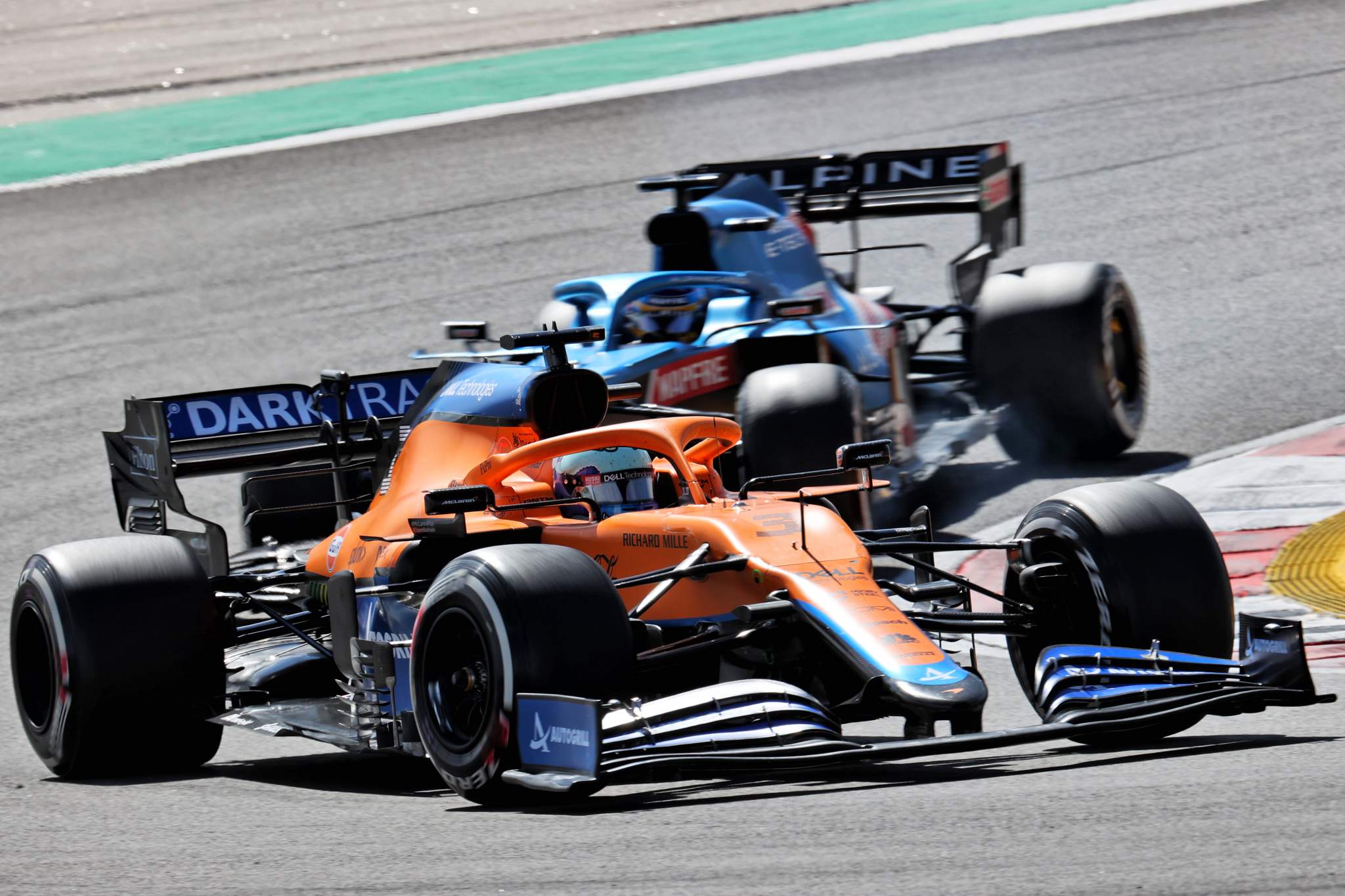 "I learned a few things [on Sunday] to set it up to suit me and let's see how that goes in Barcelona."
Ricciardo joked it's "probably the first time in a while" he's been excited for the Spanish Grand Prix this weekend given how much mileage is done there.
The Portuguese GP weekend was made more complicated by Algarve's low-grip surface and difficult wind conditions and Ricciardo believes returning to a known quantity at Barcelona, before this year a traditional pre-season testing venue, as a place he will not have "too many odd things going on or excuses of any sorts" as it is a grippy, higher-downforce circuit.
Ricciardo's recovery drive in Portugal drew praise from McLaren team boss Andreas Seidl, who backed up the claim that there were conclusions drawn from the grand prix that can help Ricciardo's progress.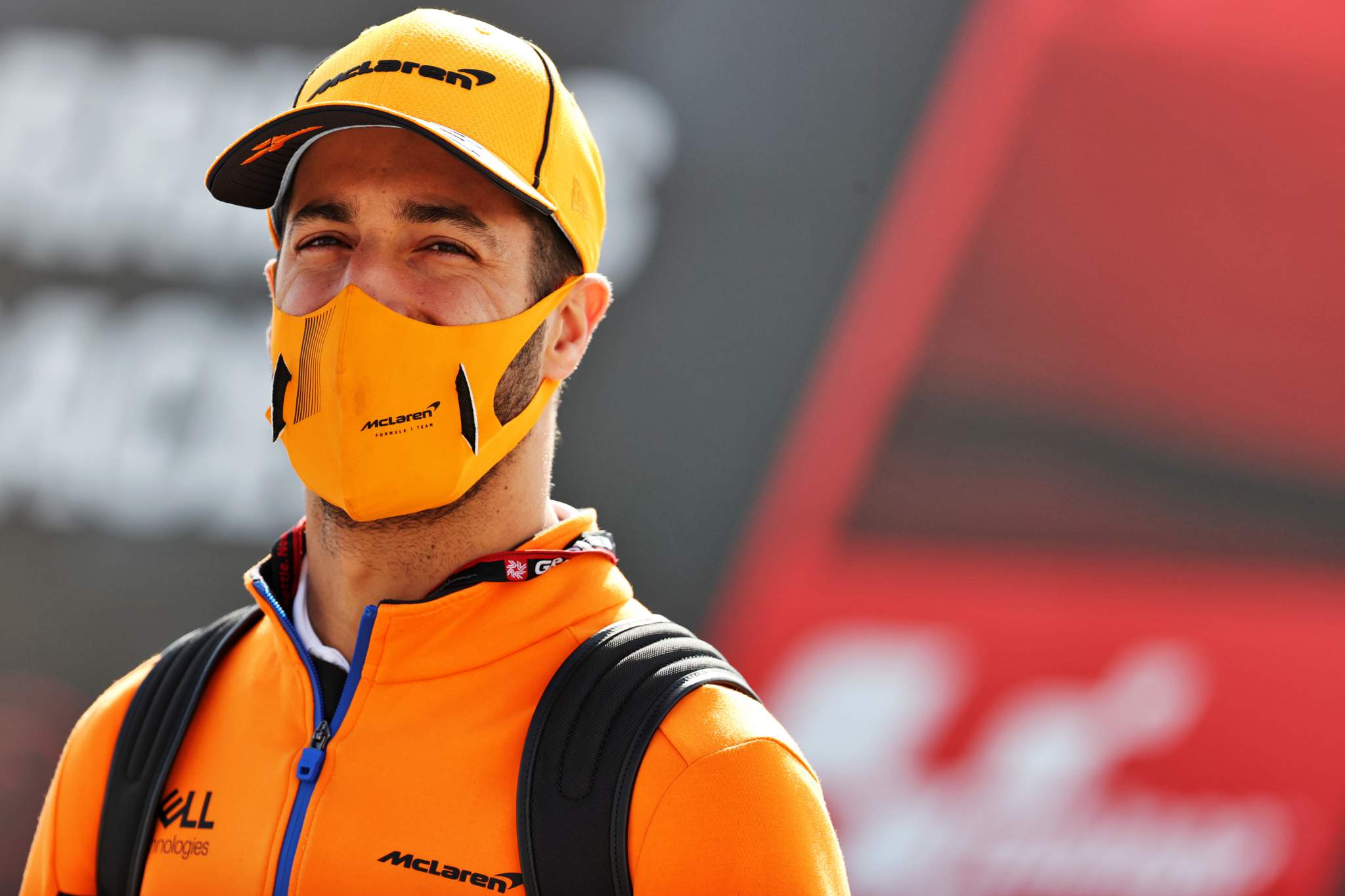 "It helped him together with us to understand more the challenges he's having with our car that cost him performance," said Seidl.
"I'm quite optimistic with this strong drive and with the learnings from it that we can make the next step in Barcelona.
"It's something which just doesn't allow him to continuously push the car at the limit because for him it in certain dynamic conditions is like driving on a knife's edge.
"But that's definitely something where we already made steps for this weekend together with him despite the disappointment in qualifying and we simply have to keep working together with him in order to improve this situation.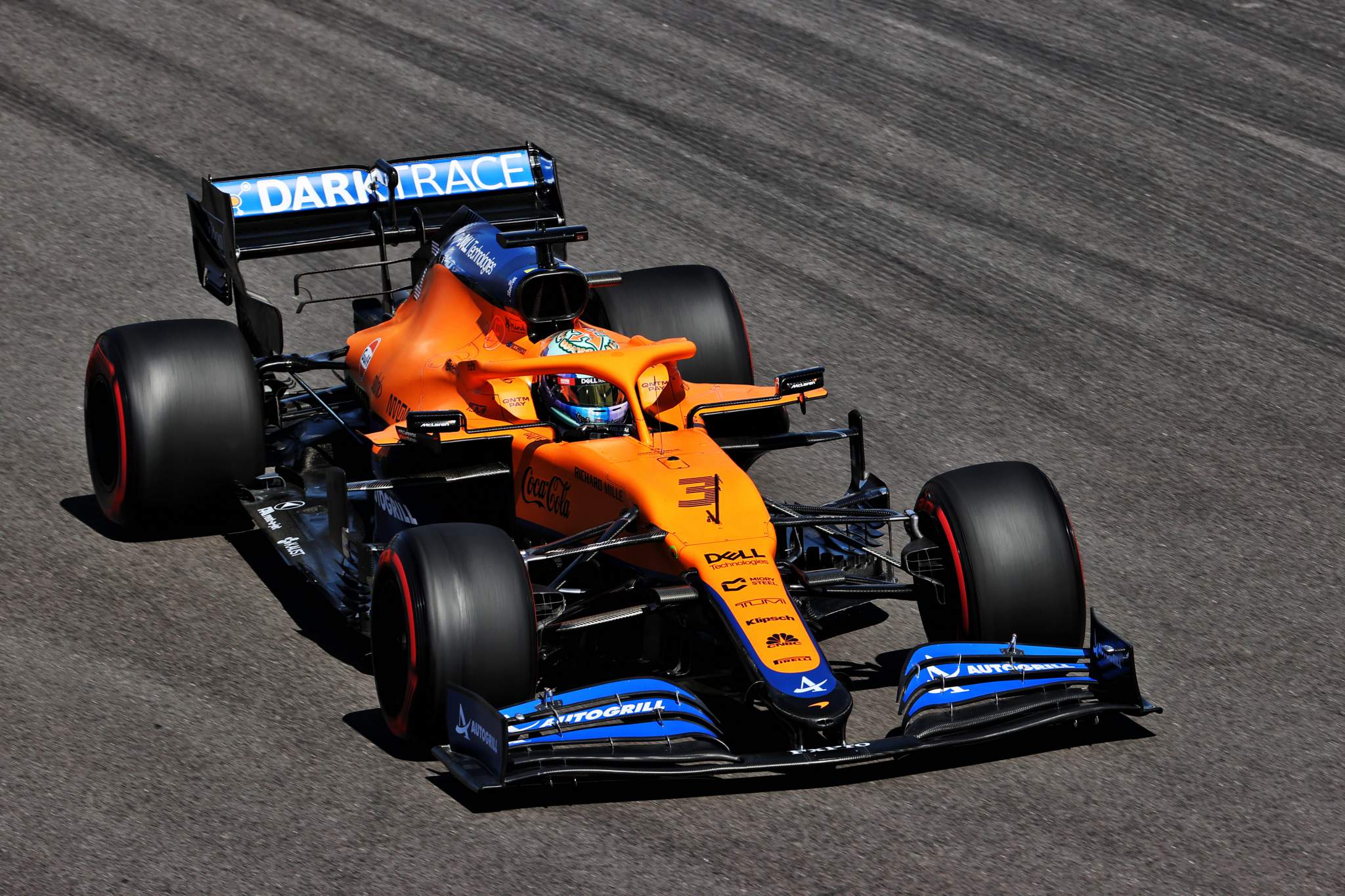 "As always, there's one part on the driver side but obviously we also look deeply on the team side into this and see how we can help him with improvements we bring to the car, with set-up changes in order to lift the performance."
After three races, Norris is an impressive third in the drivers' championship. He has finished in the top five at each grand prix this year, scored a podium at Imola and has racked up 37 points – 21 more than Ricciardo, whose best finish is sixth.
Seidl confirmed there is not a "huge difference" in the set-ups the two drivers are using and put the different form down to Ricciardo's ongoing adaptation to McLaren and their specific driving styles.
"Lando is fully familiar with how our car behaves, to the characteristics of our car," said Seidl.
"He's one with it, one with the team. And on Daniel's side it's new and he needs to get used to our car.
"Then the second point is of course there's also differences between each driver of how they drive in order to go to the limit in each corner.
"That's simply something we need to get together with a clear aim to get those cars to maximum performance every lap they do."