If the Russian Grand Prix had gone differently, McLaren would have become the first non-Mercedes, Red Bull or Ferrari team to win two races in a Formula 1 season in nine years.
The last time that happened was in 2012 – and it was McLaren. It could yet happen over the remaining eight races of 2021. If it does it would be a fine achievement by McLaren but it wouldn't change anything about its trajectory that's already well-established.
McLaren is the leading contender to reshuffle the F1 pecking order and has been for a while now. The progress has been emphatic and there are big moves afoot behind the scenes to keep the momentum going for some time.
That's why Lando Norris didn't think his team-mate Daniel Ricciardo's victory at the Italian Grand Prix revealed anything that wasn't already known about McLaren beforehand.
"It's just added to, or is proof of, the improvements that we've made over the last few years," says Norris.
Norris doesn't know it while we're speaking in the Sochi paddock but he's 24 hours from his first F1 pole position and 48 hours from the devastation of losing his first F1 victory in the closing laps of the Russian GP.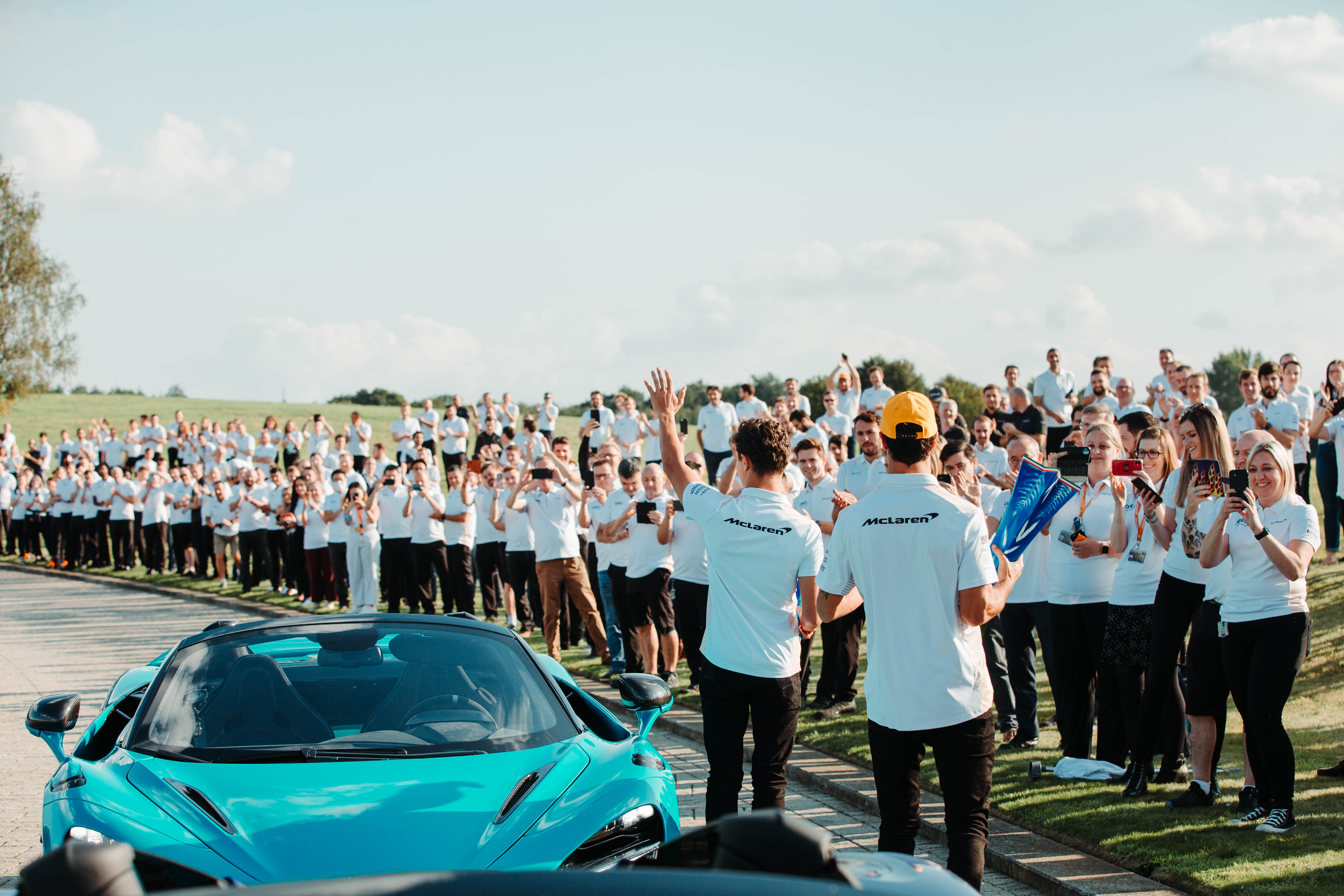 Getting caught out by the late downpour triggered criticism of Norris and McLaren from different quarters. And though their frustration and disappointment was immeasurable, spare a thought for the media outlet that had planned a piece on McLaren's title trajectory from a pre-race Norris interview…
But just like Ricciardo's victory at Monza didn't suddenly transform McLaren into a serious prospect, the tiny margins that cost McLaren stunning back-to-back triumphs don't rob the team of all its potential.
Knowing that is what stopped McLaren from getting carried away after Monza and is what will allow the team to move on quickly from what happened in Russia. Why should one weekend define the team's outlook in a season where it has more podiums than any but Red Bull and Mercedes?
For instance, Norris briefly forgets how many podiums he's had himself. "You've lost count," The Race offers. "There's just so many!" he laughs back. Then he makes a more serious point.
"I think it's four," Norris says. "We are on that trajectory and I think everything's gone extra good this one weekend [Monza] and that's what we got.
"But I don't think it's made us believe anything different to what we already knew."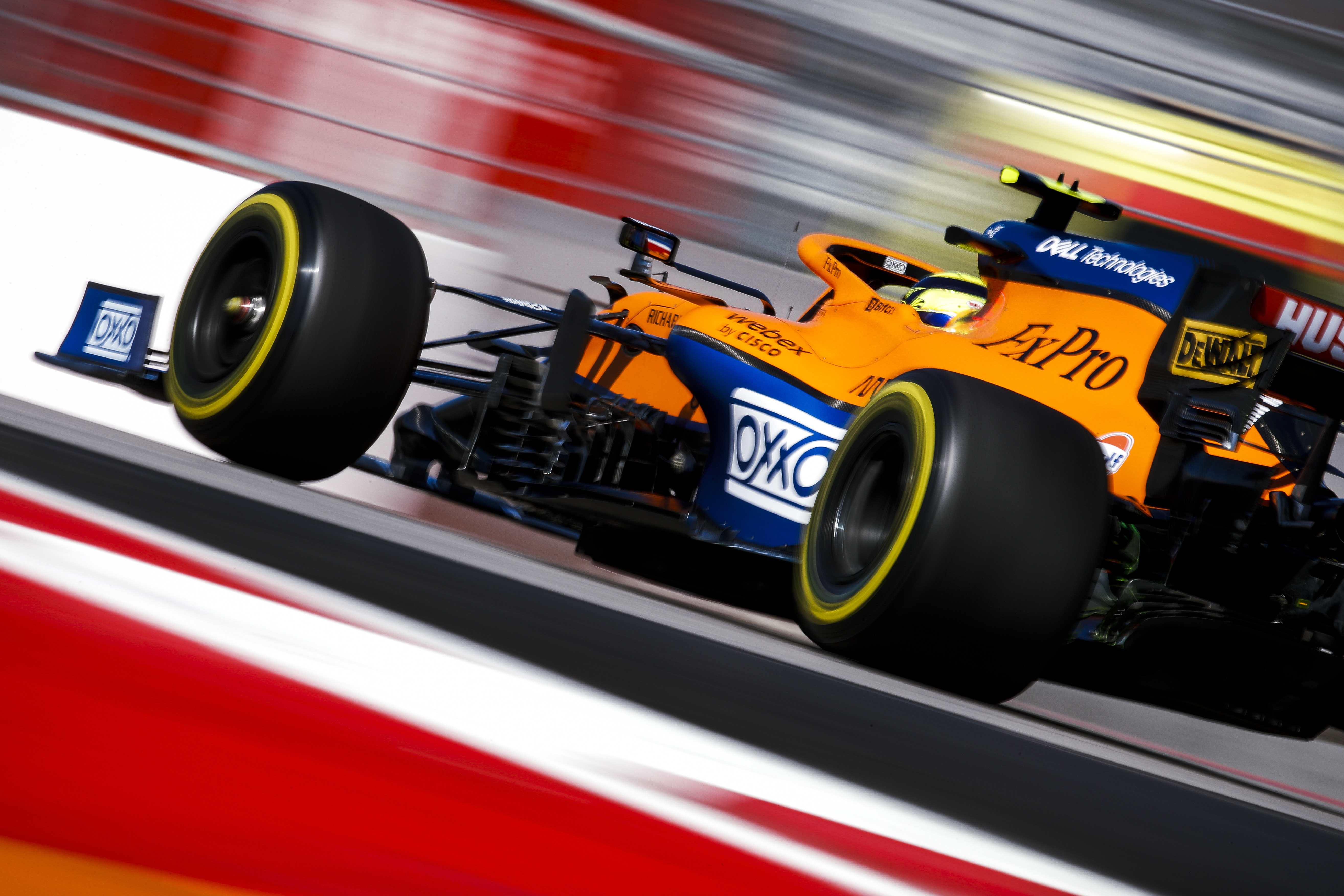 There is a fascinating vibe around McLaren at the moment. It is a very easy team to engage with but there is such clear and considered leadership, notably from immovably calm team principal Andreas Seidl, that the seriousness of this racing operation is abundantly clear.
Norris has seen this develop up close. He calls 2018 his "first proper year" embedded within McLaren, dovetailing his Formula 2 season with a test and reserve role and picks out some details from life inside the McLaren Technology Centre that capture a shift in environment.
One that stands out is his observation that staff aren't dressed "like they're in a business meeting every day".
"Everything has just been a change for the better from what I've seen and from what I hear and from what I know," Norris says.
"Speaking to guys and girls working there, it's a cooler environment to be working."
McLaren's revival isn't just about focusing on substance rather than style (even though it helps). Simplicity, transparency and accountability are key. Not for nothing was Seidl, shortly after taking up his team principal role, able to convince the board that a new windtunnel and simulator were needed.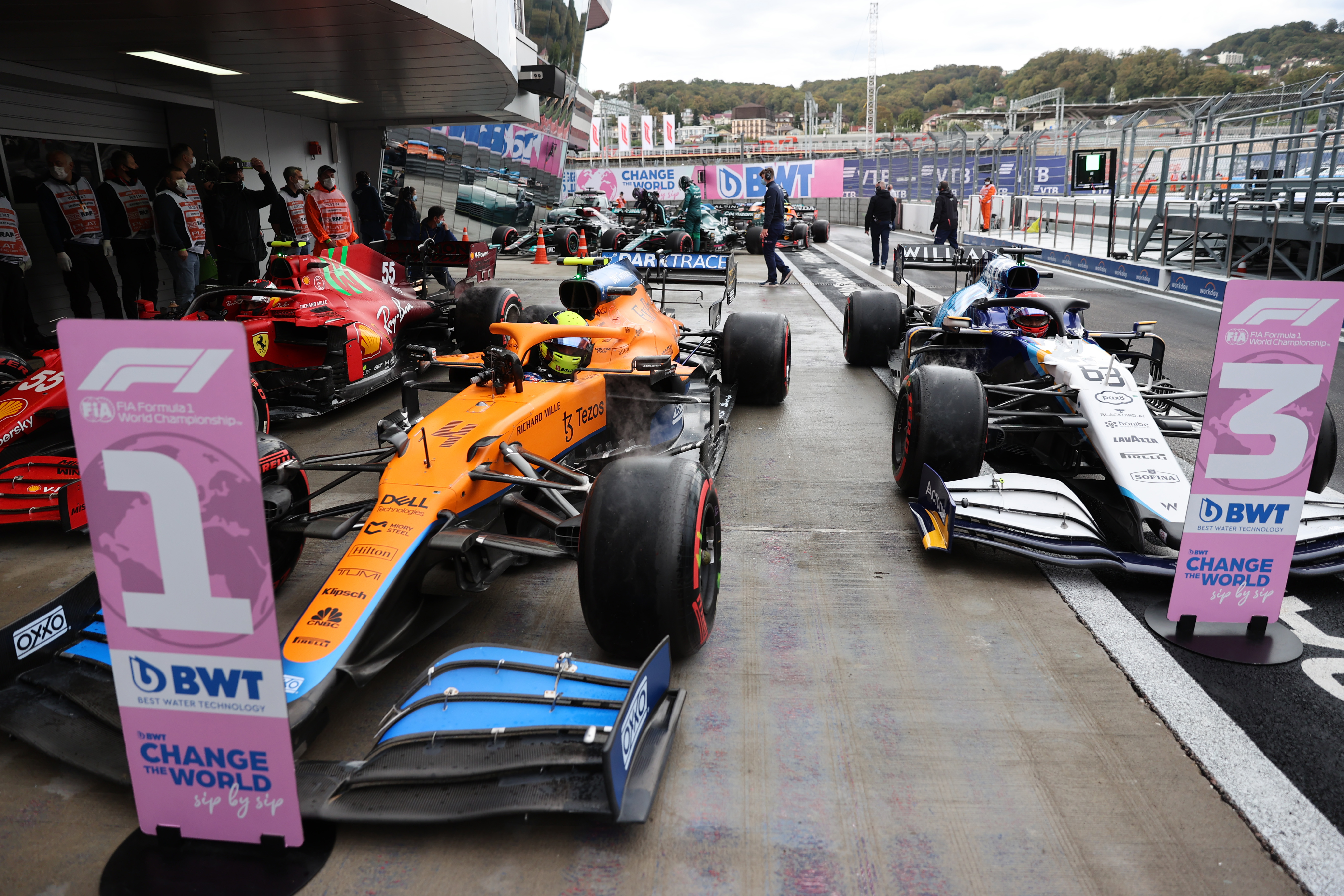 Imagine the faith that must have been placed in him and McLaren Racing CEO Zak Brown for the shareholders, having seen their team end the 2018 season with arguably the slowest car on the grid, to green-light such expensive projects.
"I looked at it the other day," says Norris of the 2018 nadir. "Qualifying here [Sochi] they were 4.1 seconds off of pole position. And I looked at that and just thought…how tough that must have been for everyone, including the drivers, just seeing that and just thinking…'Where do we go from here…?'
"4.1 seconds… I think that little period when I was just hearing a lot of things, 'this is going to be happening, that's going to be happening, this is the plan we're gonna have in place for X amount of years' and Zak saying 'we're gonna bring this guy in and this guy in' and so on."
This can be traced to the early 2018 restructuring that made Brown CEO of McLaren Racing. He had previously been the executive director of the McLaren Technology Group, made up of McLaren Racing, Applied Technologies and Marketing. Splitting the Group into tech, automotive and racing divisions set McLaren on a much healthier F1 course.
With Brown in a more focused role, the F1 rebuild began. Eric Boullier left as racing director and Seidl was hired with a 2019 start date.
Much that is positive about modern-day McLaren can be traced to Brown's appointment of Seidl and what Seidl has subsequently done with his authority.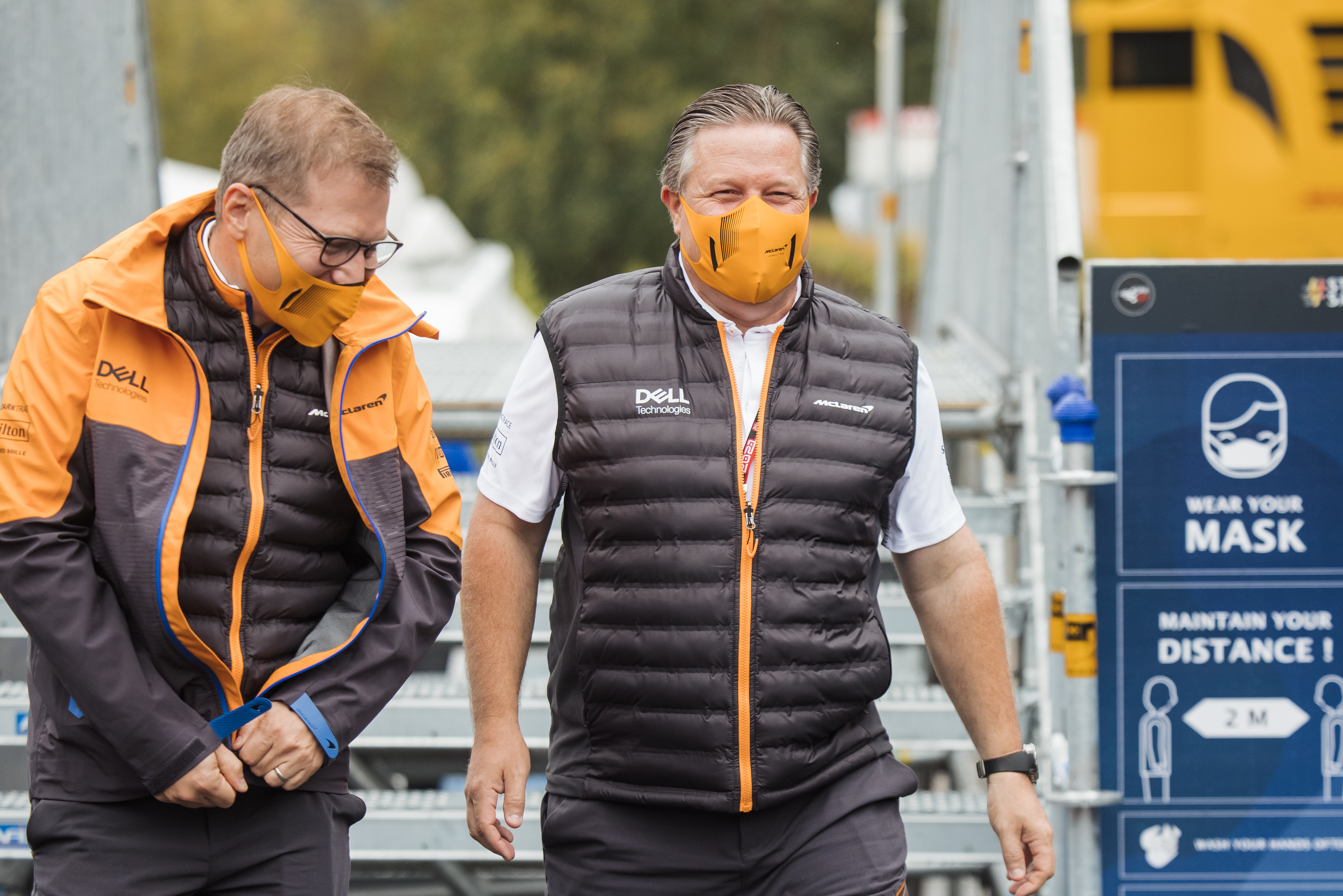 Identifying faults in the technical structure, upgrading outdated facilities, updating sub-standard equipment for the garage, improving the structure around practice for pitstops, and addressing the internal environment have been clear priorities.
Some changes have triggered swift, short-term improvements – hence McLaren's rise to being best-of-the-rest in 2019, finishing third in 2020, and ending a nine-year win drought this season. Others are what give observers, especially close-up ones like Norris, so much confidence that McLaren's trajectory is sustainable.
Norris doesn't know what a title-winning F1 team looks like on the inside. But he admits he's struggling to imagine what else McLaren could be putting in place to become exactly that.
"It's a tricky one to answer because I haven't seen what it is like," he says.
"But I've seen the improvements within the team from the last few years. And I guess to an extent, there's only so many things you can actually do, and so good you can be.
"When you're just looking at the main things in place that we have, with who's running things, who's in charge of different things, how they're doing it – then I think I can be confident in saying that we have a very good team at the moment. And I'm very happy with it.
"When we've been in the position [to win], like Monza, when the mechanics for the pitstops have been under pressure, they performed. And relative to everyone else that day, they did the best job.
"So many things, they made a lot of progress. And I feel like if we were in the position to be fighting for a championship, we are in a very good position to do so.
"There's still things to improve on, things we can always try and be better on.
"But the people who are in the team now, how everything's run structurally, with the investment for the windtunnel and things like that, Andreas overlooking all of those things – I have more confidence than ever that we have a team capable of definitely doing so."