Guanyu Zhou's financial backing was a "pillar" of Alfa Romeo's decision to sign him for the 2022 Formula 1 season but it is "not the only one", the team insists.
Formula 2 title challenger Zhou will become the first Chinese grand prix driver when he partners Valtteri Bottas at Alfa Romeo next year.
Signing Zhou will be a key part of Alfa Romeo's bid to top up its budget and operate at the cost cap next year, while F1 is known to be keen on using Zhou's arrival to secure a second race in China from 2023 onwards.
Asked about the importance of Zhou's backing, Alfa Romeo team boss Frederic Vasseur said: "The first criteria is the performance of the team. It means that to be performant you need to have good drivers, good technicians, good engineers, a good feeling from the drivers, and a good budget.
"It was a pillar of the decision, for sure. I was always clear like this because we want to get the cost cap. It's the best way for us to be performant.
"But it's not the only one. I think Zhou is doing a very good job in F2 and I think that everybody is underestimating the level of performance and the job done by Zhou this season."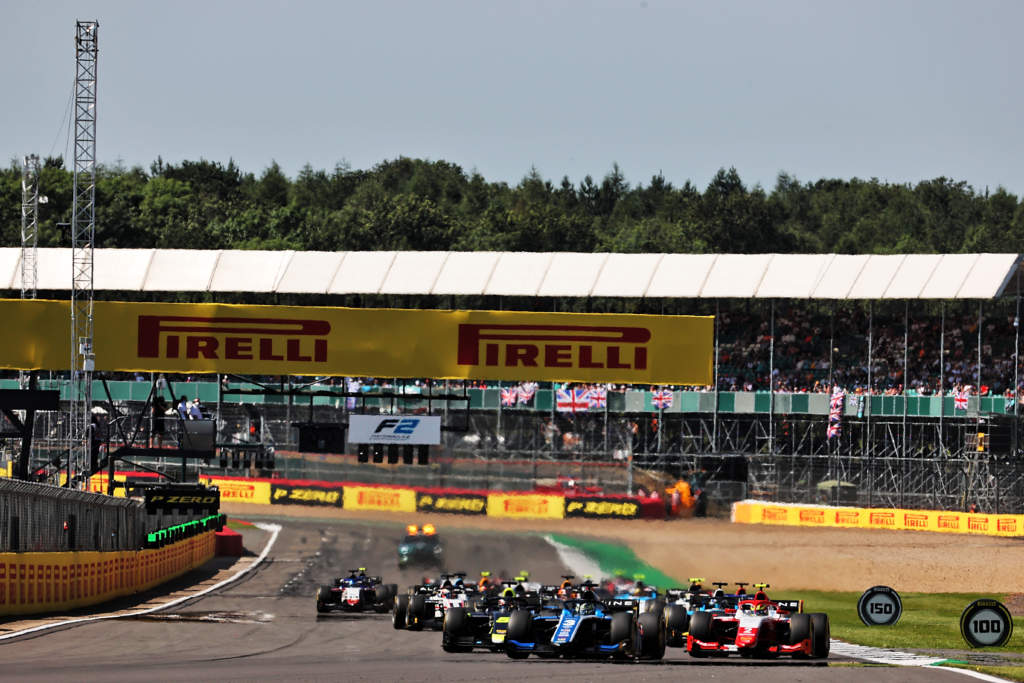 Though Zhou's financial support is hardly a secret, attention was drawn to the situation by remarks from outgoing Alfa Romeo driver Antonio Giovinazzi after it was announced he would be leaving the team.
Giovinazzi said F1 is "ruthless" when money influences decisions, a stance Vasseur sympathised with to a degree.
"You can imagine that I was not very happy but on the other hand I can understand that it was quite emotional for him," said Vasseur.
"We had a discussion, now he knows perfectly that he has to stay focused, that it will be important for him, that motorsport is a small world.
"If he wants to come back in F1 he has to show that the motivation and pace are still there.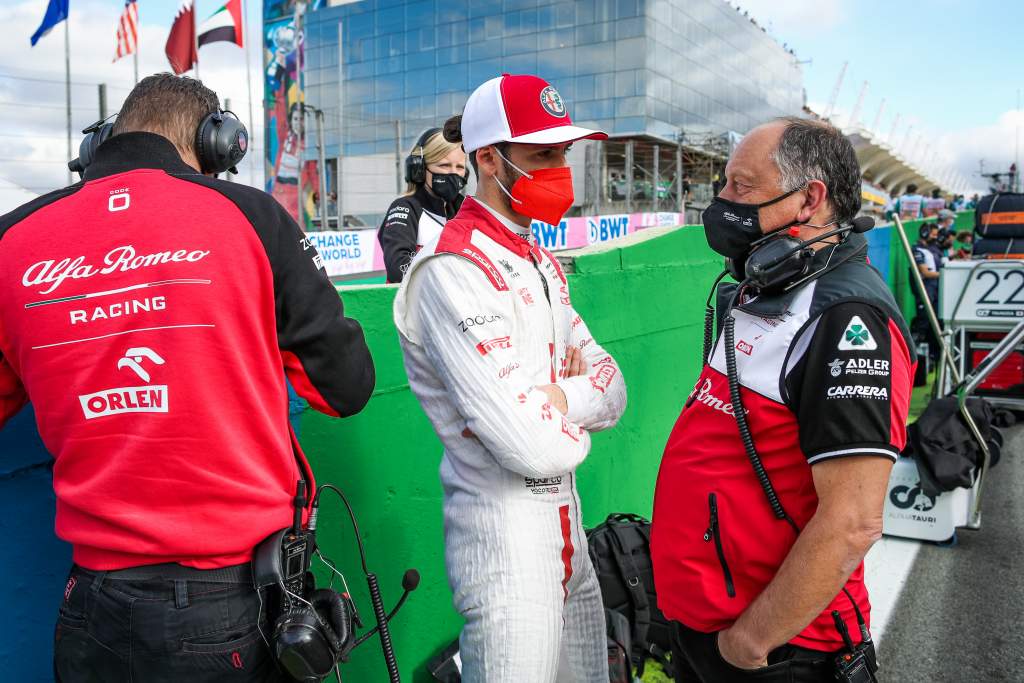 "Regarding the fact that motorsport is driven by sponsors, it's not new, I think every single team from the grid, they have sponsors, they have finance and that we have to deal with.
"But we all have the same target at the end, to perform and it's part of the job."
Zhou is in his third season of F2 and is second in the championship but trails his fellow Alpine F1 junior Oscar Piastri – a rookie – by 36 points.
He has completed multiple days of testing in F1 machinery with Renault and Alpine in his time as part of the team's Academy line-up.
Vasseur believes Zhou's position as an F2 frontrunner with a chance of winning the championship "comments that he is the right choice".
"The performance is speaking for itself," Vasseur said of Zhou's qualities.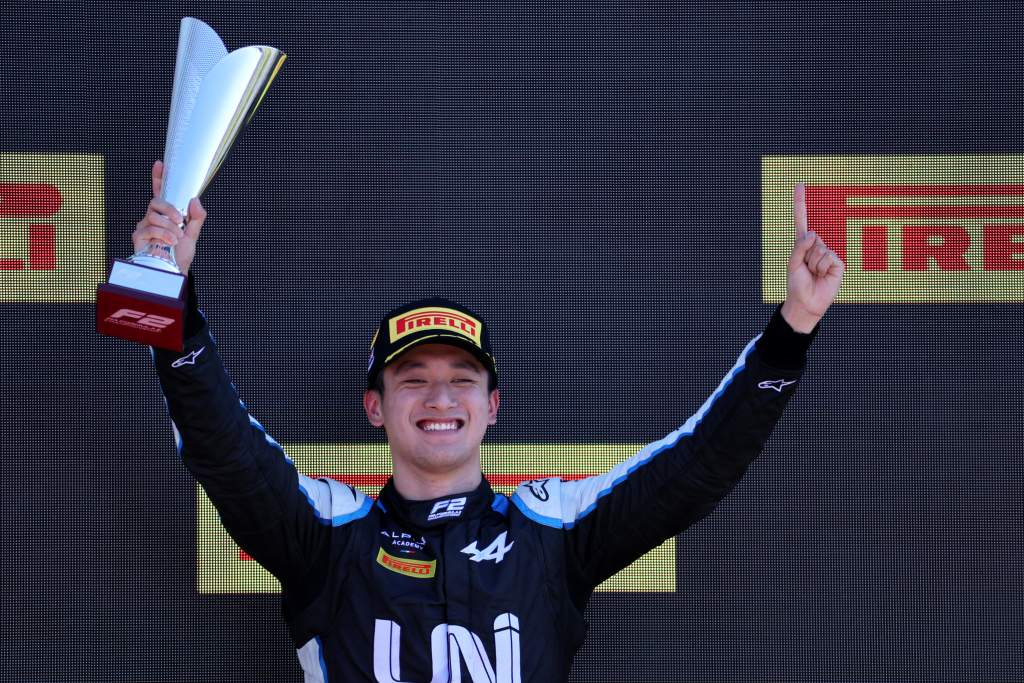 "He's a frontrunner, he won this season in Bahrain and Silverstone. In F2 it's probably the two most demanding tracks, Bahrain for tyre management and Silverstone, its high-speed corners.
"But he did some pole positions, he's always there, consistent and I'm sure he will do well next year.
"And also I would say that the determination, because that he moved from China to Europe and we know perfectly that when you move from Europe even to Japan, it's not an easy move for a driver and Zhou did the opposite.
"When you are 13 and you move to Europe just because you want to become a racing driver, for me it's a mega, huge commitment.
"I'm convinced he will put all of his energy into the project and I'm convinced he will do well."
Alfa Romeo has not confirmed the length of Zhou's deal but he is believed to be on a one-year contract.
There is no Chinese Grand Prix next year because of the coronavirus pandemic but there could be two in 2023 if Zhou is still on the grid. Although his short-term Alfa Romeo deal puts him at risk of that not being the case, it is likely he would find an alternative drive elsewhere – most likely Haas.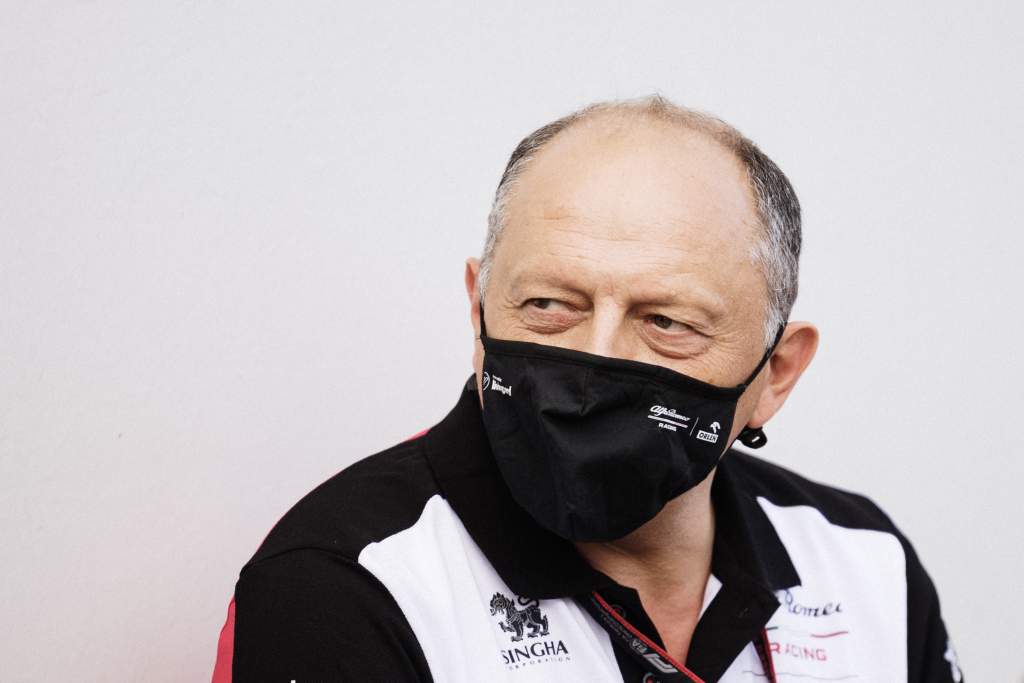 "I won't make any comment on the duration," said Vasseur. "If it was the case, for sure it would have been part of the press announcement but we are expecting to have a long-term collaboration."
Asked about keeping Zhou until the Chinese Grand Prix returns in 2023, Vasseur said: "Yeah, but guys, we didn't start 2022! We are in 2021, we didn't do the first test session…
"Let's see what he will do next year, how we will move forward and then we will take the decision at the end of 2022 for 2023.
"The fact that you have a Chinese Grand Prix has nothing to do with the performance of the team and the performance of the driver."