Whether Sauber continues its commercial tie-up with Alfa Romeo beyond the 2021 Formula 1 season has consequences for various elements of the team.
Sauber's team has been ever-present in F1 since making its debut in 1993 but the name disappeared from the official entry list in 2019 when it signed a title partnership deal with Alfa Romeo.
That relationship has extended beyond just the team name and livery, albeit not by much in a sporting or technical sense, and Alfa is linked to various elements of the team in different ways.
Our F1 writers explore what it might mean if the deal does end in 2021.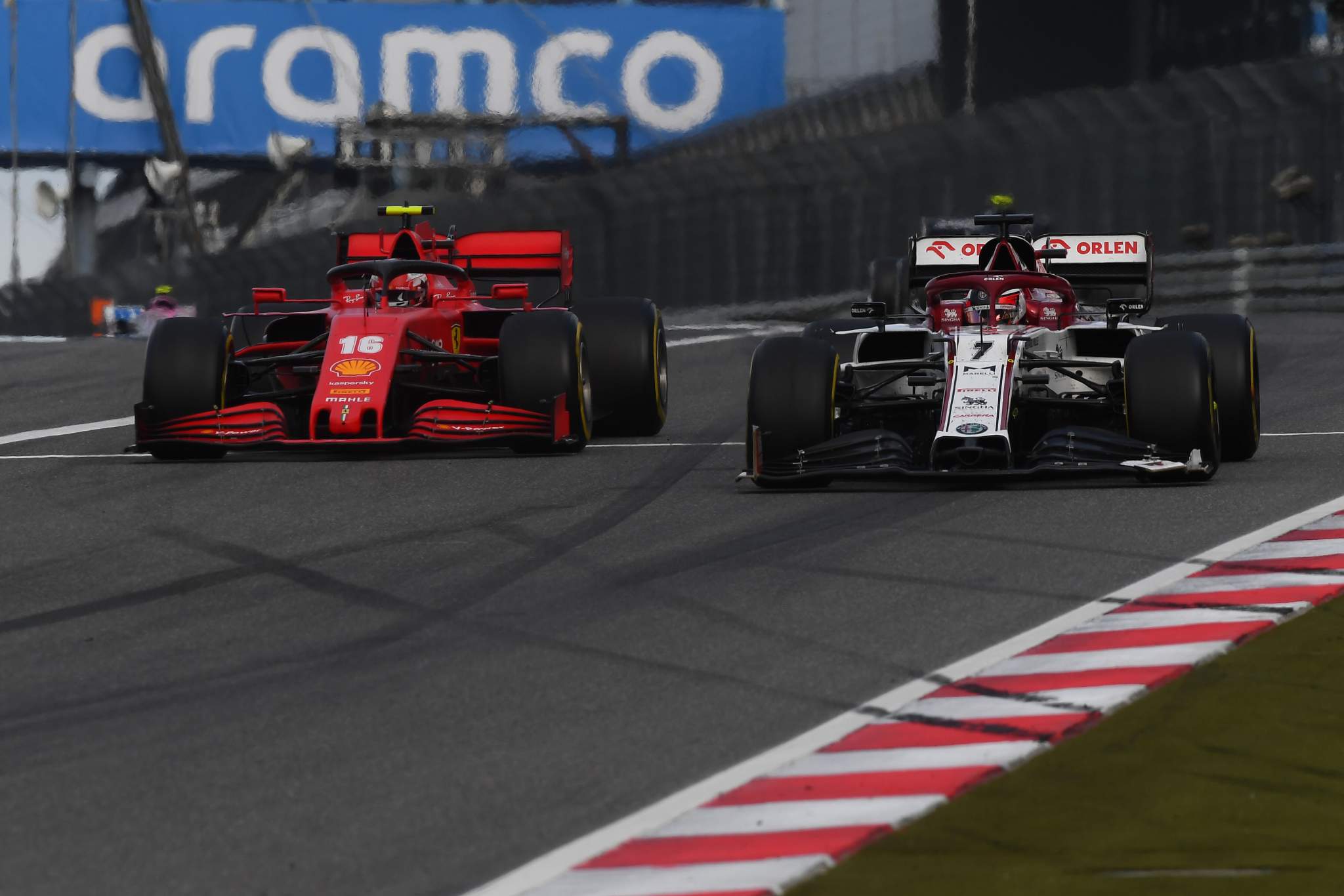 Will it stay with Ferrari?
While the Alfa Romeo sponsorship and Ferrari engine-supply deals are related, they are not interdependent. This means there's every chance that if Alfa Romeo does part company with Sauber, the Ferrari supply deal will remain.
As it stands, Sauber has not finalised an engine supply deal with Ferrari for 2022 and beyond, although it is widely expected to do so. But it has been linked with a switch to Renault power and the company would be keen to have a customer team to supply beyond the works Alpine team.
Now that the engine freeze has been agreed and Red Bull and AlphaTauri's deals to run Honda technology on a continuation basis, this means Renault has averted the risk of having to supply those teams.
This means it could redouble its efforts to get Sauber on board, although Ferrari appears the more likely option at this stage.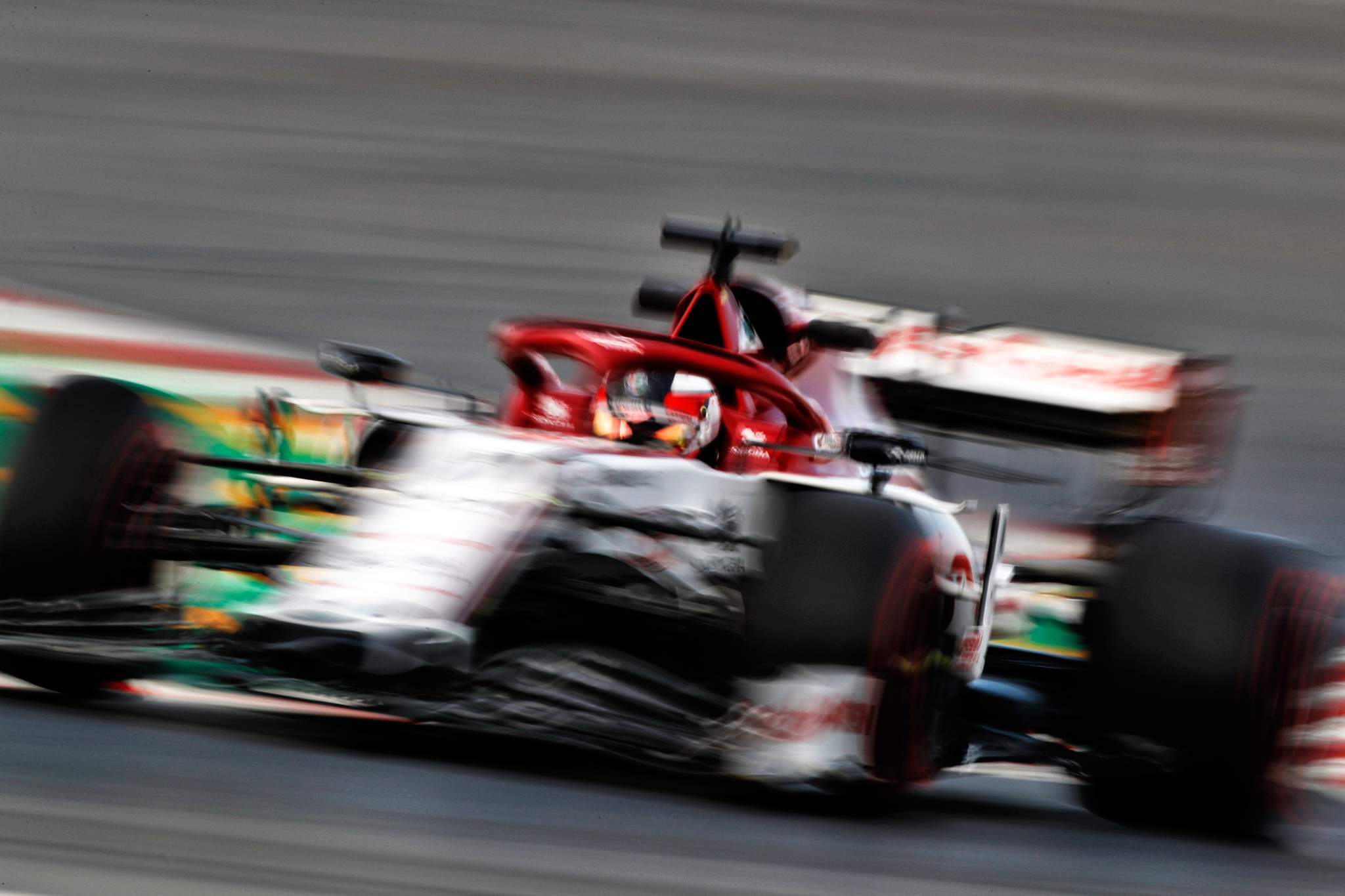 What will Sauber's ownership do?
Sauber's existence was threatened in the mid-2010s by financial challenges that led to staff not being paid.
It owes its survival to a takeover by Longbow Finance, a Switzerland-based investment firm that comprises some Swedish billionaires, including Finn Rausing, connected to then-driver Marcus Ericsson.
Rausing is also said to have been responsible for bailing Sauber out of its contractual mess in 2015 when the team turned up to the season opener with three drivers.
There is no doubt that the Alfa sponsorship and recruitment of Robert Kubica's Polish backer Orlen have helped shift the financial burden of running the team since then.
And if the Alfa deal does end, scoring a new major commercial partner will presumably be a major priority to ensure that the team is self-sufficient.
But with F1 introducing its first-ever budget cap in 2021, rejigging its financial redistribution model, and supposedly poised to become more competitive with new technical rules from 2022, this is an opportunity for previous investment to finally pay off.
That will manifest itself in one of two ways. Either the likes of Rausing will believe this is the time to sell, because an F1 team is an attractive business proposition probably for the first time in history, or they will see this as the chance to benefit from owning it.
While Alfa is a more luxurious identity for its F1 team to adopt, even running as Sauber again would allow the current ownership to build its franchise value as one of only 10 entries in a championship that should go from strength to strength in the coming seasons.
But whatever the ownership, Sauber's F1 team should remain on firm ground with or without Alfa.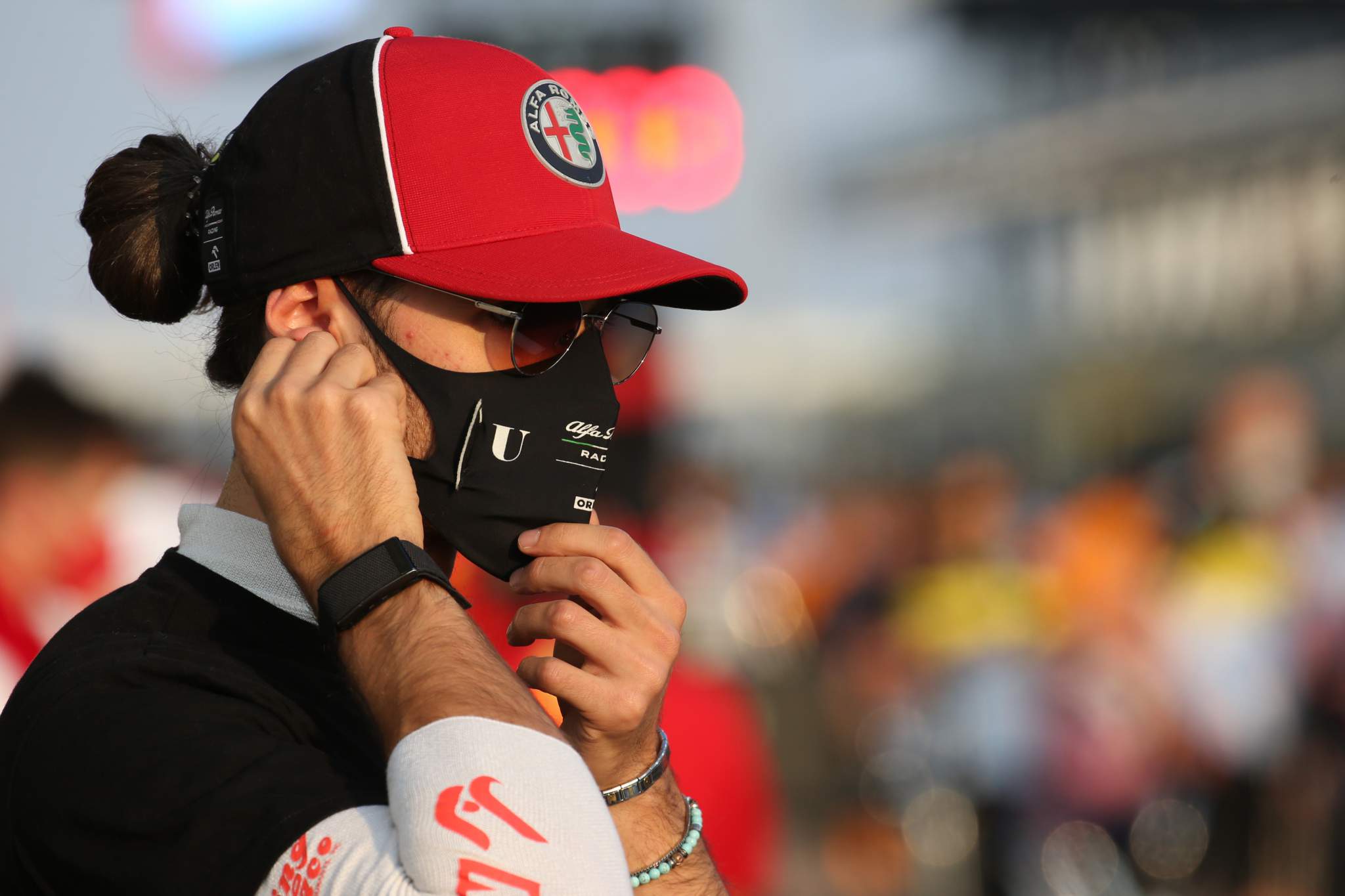 2022 seats up for grabs
Sauber has not confirmed either driver beyond this season and should the Alfa Romeo deal not continue that increases the likelihood of an overhaul or next season.
It's understood that retaining Antonio Giovinazzi this year was requested by Alfa Romeo at a time when its ongoing involvement this year was not yet confirmed because of a desire to have an Italian driver in the team. Had that not been the case, Ferrari is believed to have favoured placing one of its younger drivers in the seat, potentially Formula 2 runner-up Callum Ilott.
The evergreen Kimi Raikkonen turns 42 this year and is out of contract at the end of the season. While he could continue and would remain a solid option for next year, should he want to remain in F1, he's also a salaried driver and therefore alternatives could appeal more.
Given Alfa Romeo is expected to have another difficult season, it will continue to be a team that has to choose from the driver options remaining once the stronger teams have made its deals. What's more, it could have to opt for drivers with a budget to replace the value of the Alfa Romeo deal if it is discontinued.
But if it has free choice, there will be appealing options both in terms of any drivers who are dropped by more competitive teams, or bringing in juniors affiliated with other teams such as Ferrari Academy members Robert Shwartzman and Illot or even Alpine-contracted Guan Yu Zhou.
A non-sporting loss
Scoring the Alfa deal was part of the Sauber recovery in the Longbow era and came a few months after it installed Frederic Vasseur as team principal.
Significant investment was made under Vasseur's stewardship, expanding staffing levels by more than a quarter. Alfa's backing has played some part in that.
Vasseur has spoken enthusiastically about the impact the Alfa commitment had inside the team, too. He believes it has motivated staff, made it more attractive to outside hires, and played a part in getting a driver of Kimi Raikkonen's calibre onboard after he lost his Ferrari drive.
This has always seemed like an alliance that relied on non-sporting gains (which we'll come onto shortly) so any loss will be felt off-track, and wouldn't necessarily tangentially affect it on-track either.
It's not that Alfa's not been an actual team partner, but putting roadcars in the Sauber windtunnel means the automotive company has got something out of it technologically in a way that's never been reciprocated (and never looked likely to).
The Sauber renovation under Vasseur has been augmented by Alfa's presence, but it hasn't been reliant on it.
And given this has always remained a Sauber operation on the sporting and technical side, a return to the Sauber name would reflect reality more fairly.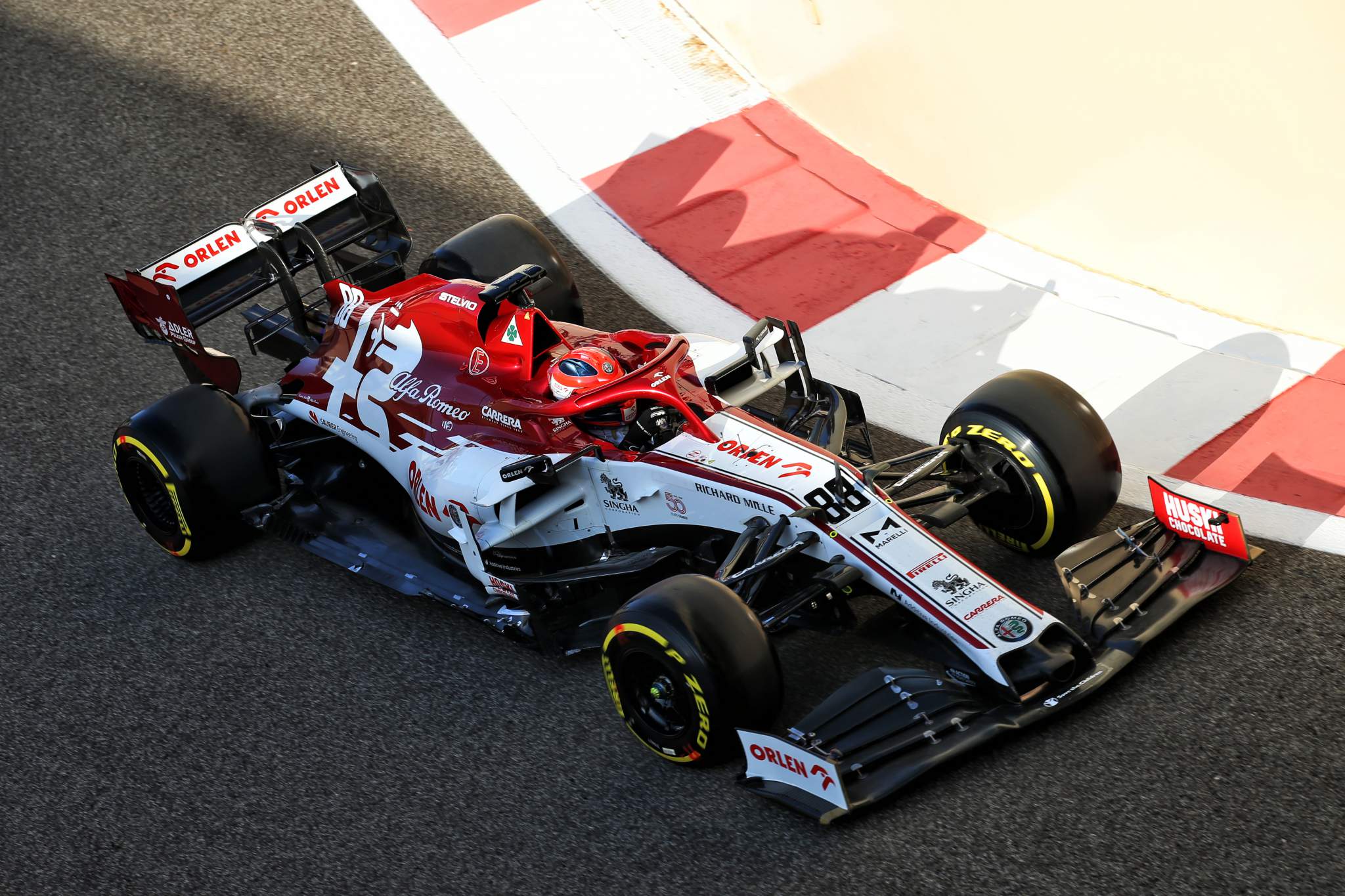 The end of an uneasy identity?
The Alfa-Romeo sponsorship of the Sauber team has always sat a little uneasily. It's almost disrespectful of Alfa's glorious heritage and a confirmation really that as a brand it has become a plastic facsimile of its former self.
For the last couple of decades its road cars have been largely restyles of ordinary Fiats – though with occasional glorious exceptions like the 159 Quadrifoglio which harks back to the marque's glory days as one of the most revered sporting brands in the world – and the slapping of Alfa-Romeo livery on another team's cars just reinforces the sense that it is now only a badge.
It's a kind of cynical use of the brand, a cashing-in, but a reflection of the company's commercial failure when it was an independent. Alfa-Romeo is the company which gave birth to Ferrari, which produced the era-defining P2 and P3 grand prix cars in the pre-war years, which blitzed the first two years of the F1 world championship with the Alfetta in 1950-51, which produced a range of impossibly stylish and appealing sporting road cars, with sophisticated and exotic engineering.
From that to a paint job on a Sauber is sad. If the new owners of the brand, Stellantis – the biggest car conglomerate in the world – are serious about reinvigorating its credibility, the current F1 arrangement probably doesn't have a place.