Anyone who watched the Turkish Grand Prix weekend would have to admit that the whole event was very different to what we have seen before. From the first laps of Friday practice to the last lap of the race, it never stopped giving.
The thing that led to the excitement of this race was the lack of grip. It caught everyone out, including Pirelli, but it did add to the action and the unpredictable outcome both for the grid and for the race. Unpredictable, that is, other than Lewis Hamilton coming out on top.
But was it real racing? Was it a bit artificial and would it become a bit of a farce if it was like this for every grand prix?
On dry tyres, these high-downforce cars on this slippery track surface were not going to be any faster than Sebastian Vettel's pole lap from 2011.
So if we look at the steps in grip and power since then, we are probably talking about something like a six-second loss just from lack of track grip.
Not every circuit owner is going to want to resurface their tracks and no-one seems to like Bernie Ecclestone's old sprinkler system idea, so this would need to be addressed in the aerodynamic spec of the cars.
If we are looking for six seconds of laptime, that is in the region of a 50% reduction in overall downforce. Running a Monza wing set-up at Monaco would probably be a reduction of about 15%, no bargeboards of any sort another 15%. That still leaves another 20% to find.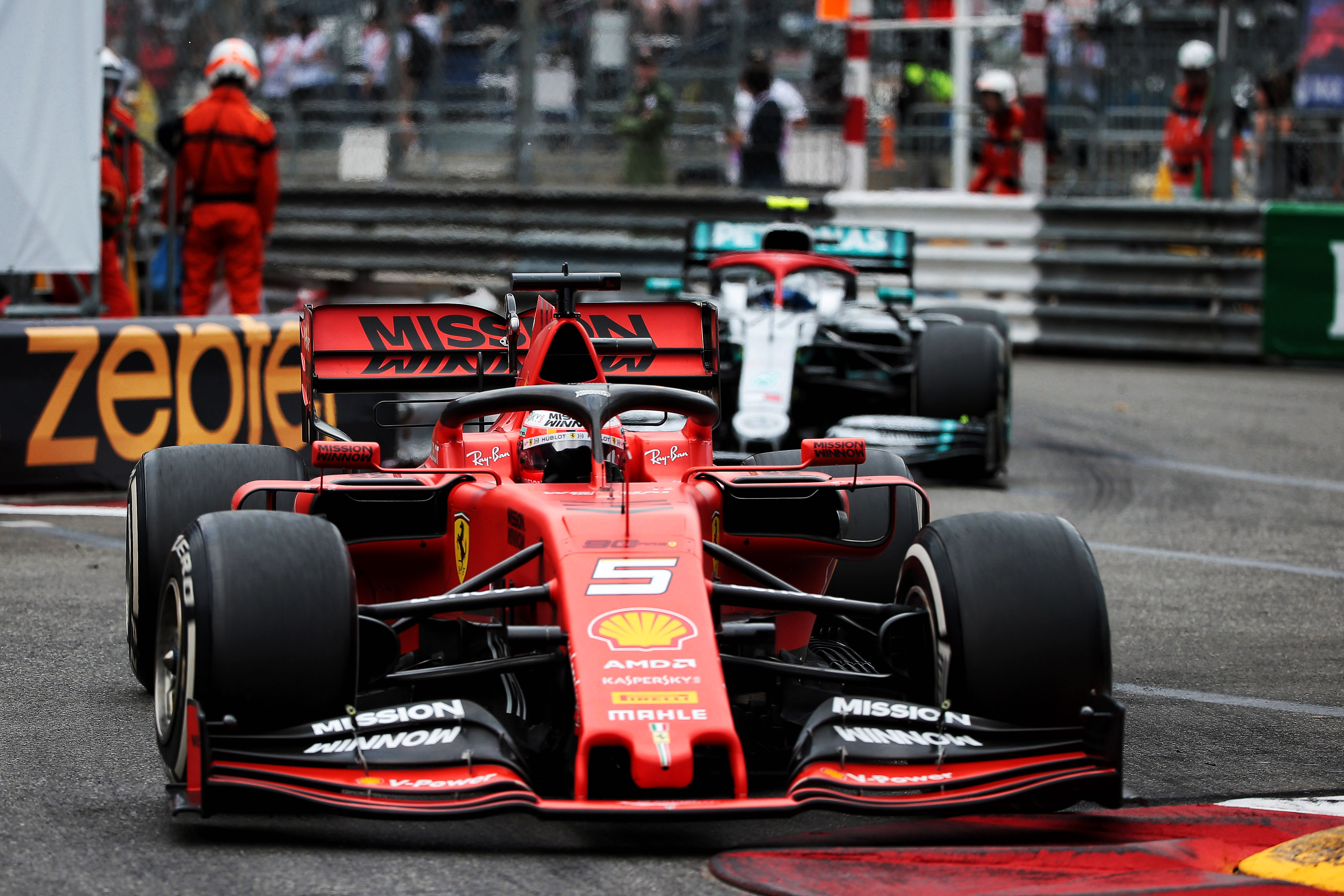 It's possible and although it would never eliminate the problem of one car following in another car's turbulence, it would certainly be in the correct direction.
The changes that are being implemented for 2022 go in this direction, but are nowhere near as extreme as would be required to make an F1 car difficult to drive.
They are evil beasts as they are, but the thing we saw over the Turkey weekend was that even in horrible conditions no-one was actually going fast enough through any of the corners to damage their cars even if they did have an out-of-control spin.
Also, with a lot less load on the tyres in the fast corners, it would allow Pirelli to develop tyres with more grip and compliance in slow corners. That alone would offer more opportunity for a driver to pull off an overtaking manoeuvre.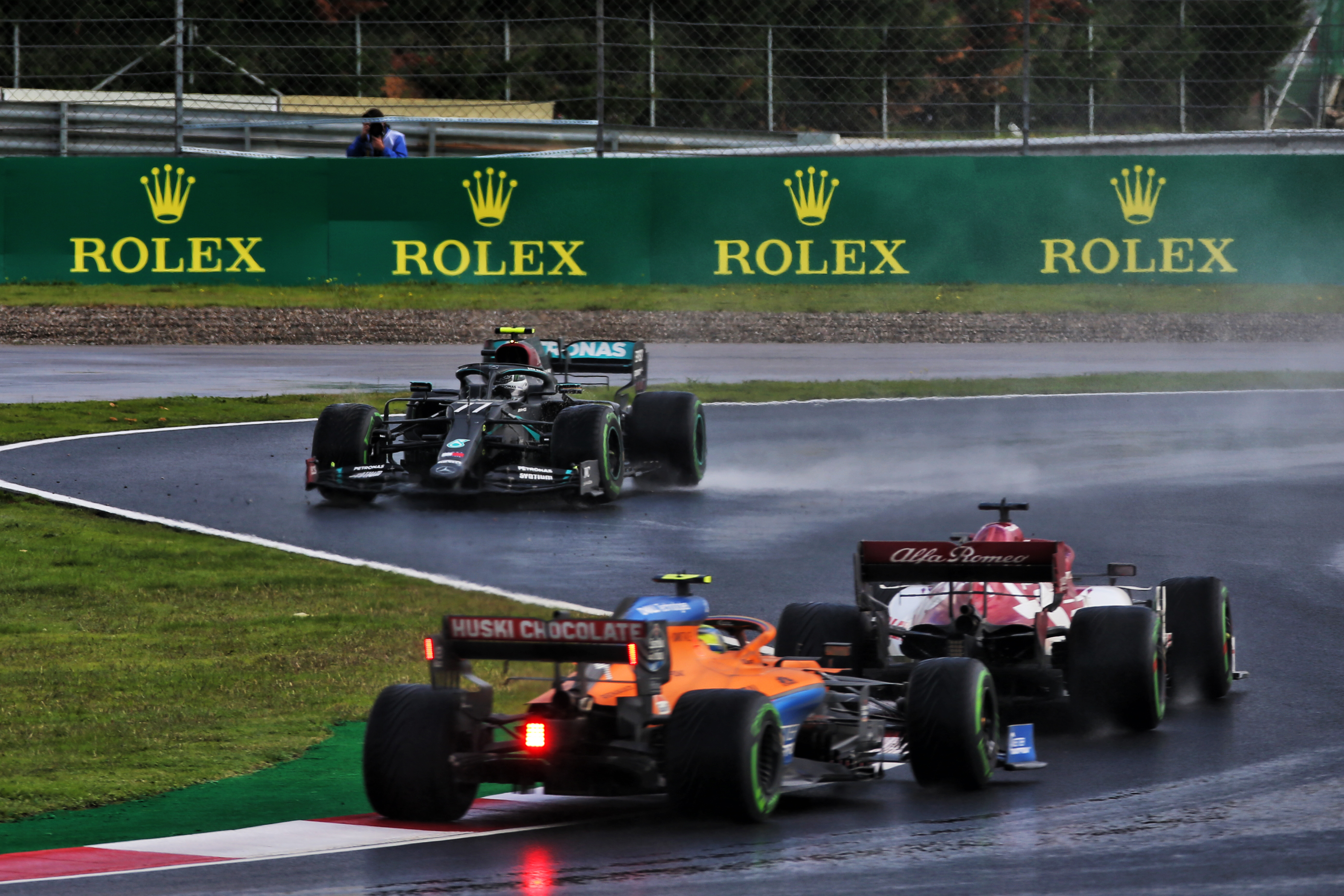 However, the risk I mentioned earlier is that the cars become aerodynamically unstable.
With what we saw in Turkey, the grip between the tyre and the surface just wasn't there. But the aero loads were still on the car, meaning that at high speed the cars were still aerodynamically stable.
Some of you reading this article might remember seeing, among others, the Mercedes sportscars driven by Mark Webber and Peter Dumbreck flipping at Le Mans in 1999. I also remember Ian Ashley having an airborne accident at Mosport Park in 1977 when his car took off over a hump in the track.
All preventable stuff but with less load on these high-speed cars they could very easily become projectiles, and when their attitude gets out of its working window anything can happen.
The Turkey weekend threw up a lot of questions for F1 and the powers that be need to carefully consider the answers. It was a bit of a free trip into the unknown, like the Nurburgring event that inadvertently became a two-day weekend, or when we occasionally have had Sunday morning qualifying.
The end result of the race is as always that we have a winner and, as former McLaren boss Ron Dennis would say, the rest are losers.
But in Turkey we had an exciting and fairly unpredictable event along the way.
Other than the fact that the winner was Hamilton – who simply knows how to win in any conditions.