When Aston Martin's new Formula 1 programme turned its first laps on track at Silverstone earlier this year with Sebastian Vettel and Lance Stroll, its preparations for the 2021 season also included an F1 first.
Working with its new partner Crypto.com, the team created a series of digital content pieces – including videos from the launch and those initial laps, plus a slow-motion pitstop film – to sell to fans.
The pieces were sold as NFTs, or non-fungible tokens. It's an early example of motorsport waking up to the digital value industry growing up quickly around blockchain, be it cryptocurrency trading platforms as corporate partners or unlocking ways to use it to enhance the fan experience.
An NFT is effectively a secure and non-transferable digital certificate of authenticity and ownership, stored on the blockchain, which enables video, imagery or any other type of digital item to be bought and sold.
"This is about creating something that's both relevant and desirable" :: Rob Bloom, Aston Martin
Just like physical collectables, such as cards, these digital items can be traded and the supply limited to create value. However, as individual NFTs can be tracked, it is possible for organisations that originally sell them – like Formula 1 teams – to take a cut whenever an item is sold on, effectively creating the potential for a healthy flow of recurring revenues over time.
Although the technology has existed for several years, in recent months NFTs have gained greater prominence, particularly within sport and the world of art, as the value of crypto has risen and more people have been at home, seeking out screen-based entertainment.
The NBA – so often a pioneer sports league when it comes to media, technology and fan engagement – has generated significant revenue from its own digital highlights trading platform, Top Shot, and sales records in the digital art world have been smashed. Most notably, the artist known as Beeple sold a piece of digital art as an NFT in March for $69million.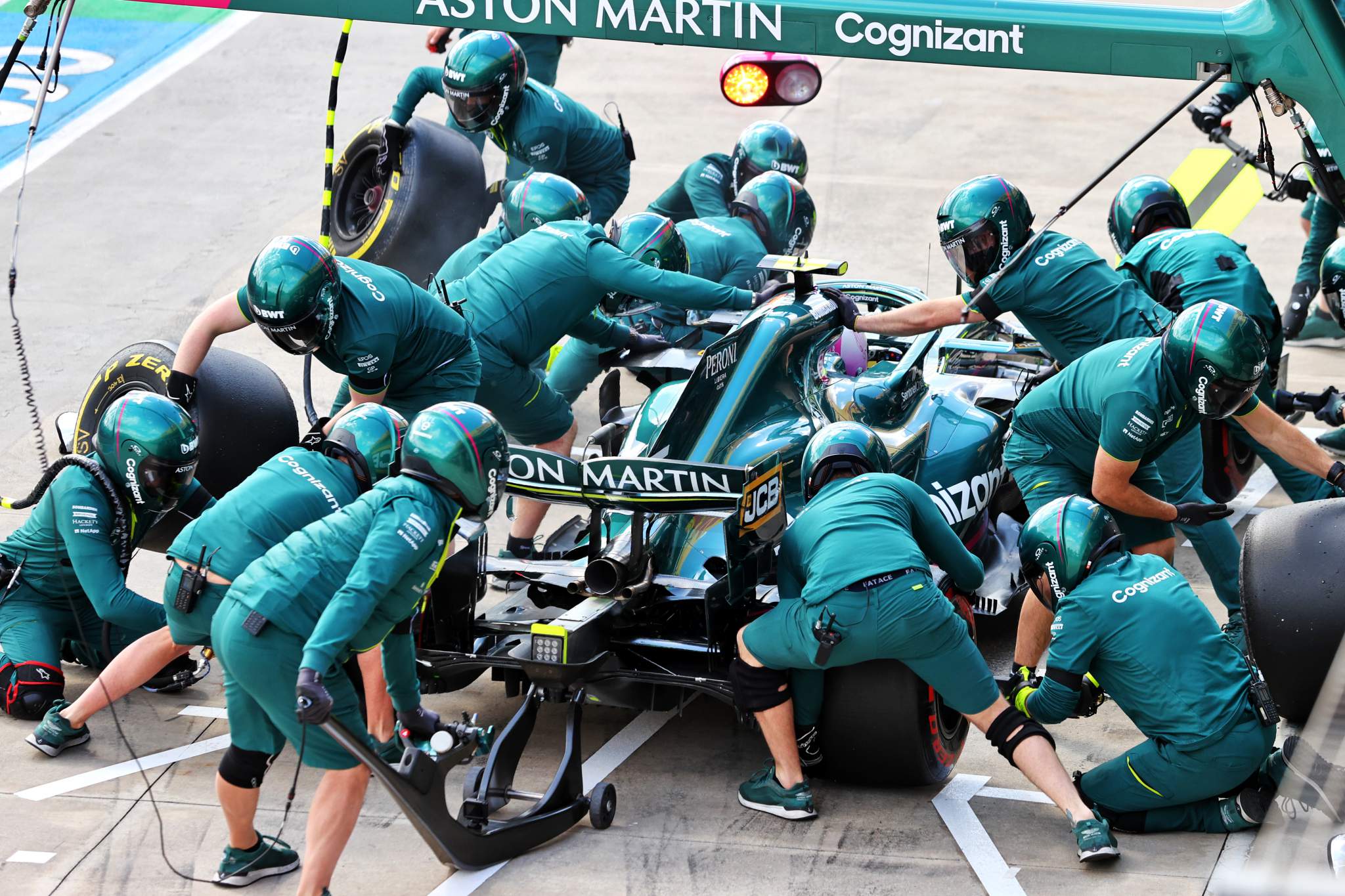 At around the same time, Aston Martin was finalising its new partnership with Crypto.com, a trading platform which is aiming to lead the way in the wider adoption of cryptocurrency.
"Like all teams we're always exploring the partnerships space," explains Rob Bloom, Aston Martin F1's chief marketing officer. "But we're trying to do things a little differently."
Bloom reports the team's first foray into the world of NFTs, an initial drop of around 1500 units or digital collectibles which sold out within 24 hours, as "hugely successful", adding: "We worked with Crypto.com to firstly educate ourselves around the category internally, as much as recognising that we have to take our global fanbase on a journey."
While the idea of placing a value on a digital item and then trading it in the same way a fan of the team might buy a physical picture or collectible is new, Bloom says the core principles of content and storytelling were at the heart of a project intended to capitalise on the anticipation surrounding Aston Martin's return to Formula 1.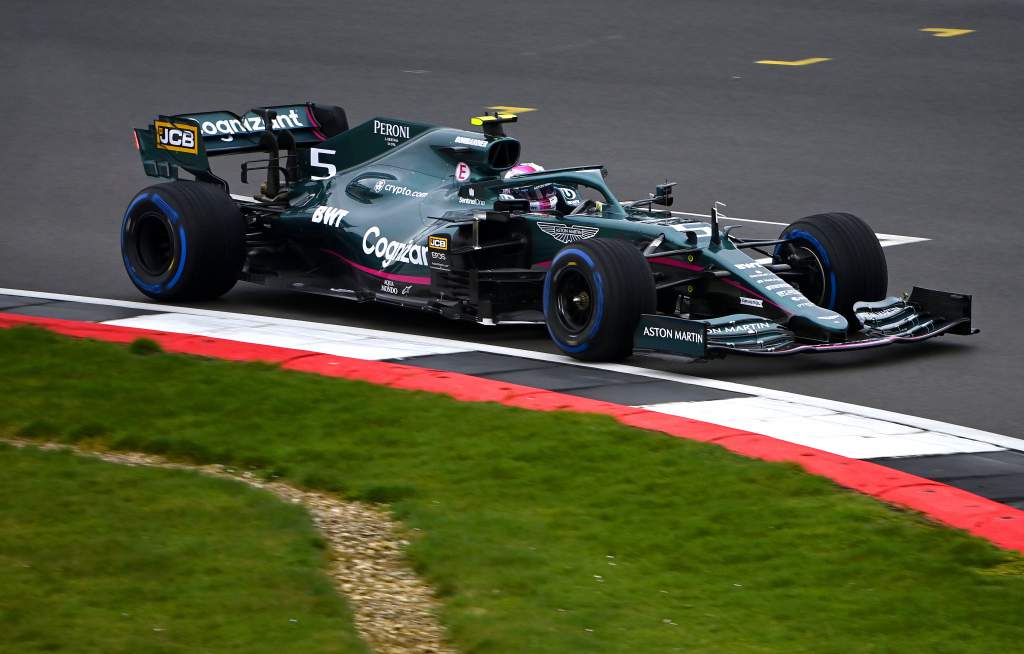 "This is about creating something that's both relevant and desirable," he says, pointing to Vettel's first laps in the AMR01 at Silverstone at the start of March. "These create an emotional connection and a sense of engagement.
"It's not just about selling a piece of content as an NFT, but creating a piece of content that has an emotional and historical significance."
Aston Martin is not alone in exploring what is likely to emerge quickly as a new sponsorship category, as crypto trading platforms and other related businesses begin to spring up and fight for market share in their own sector.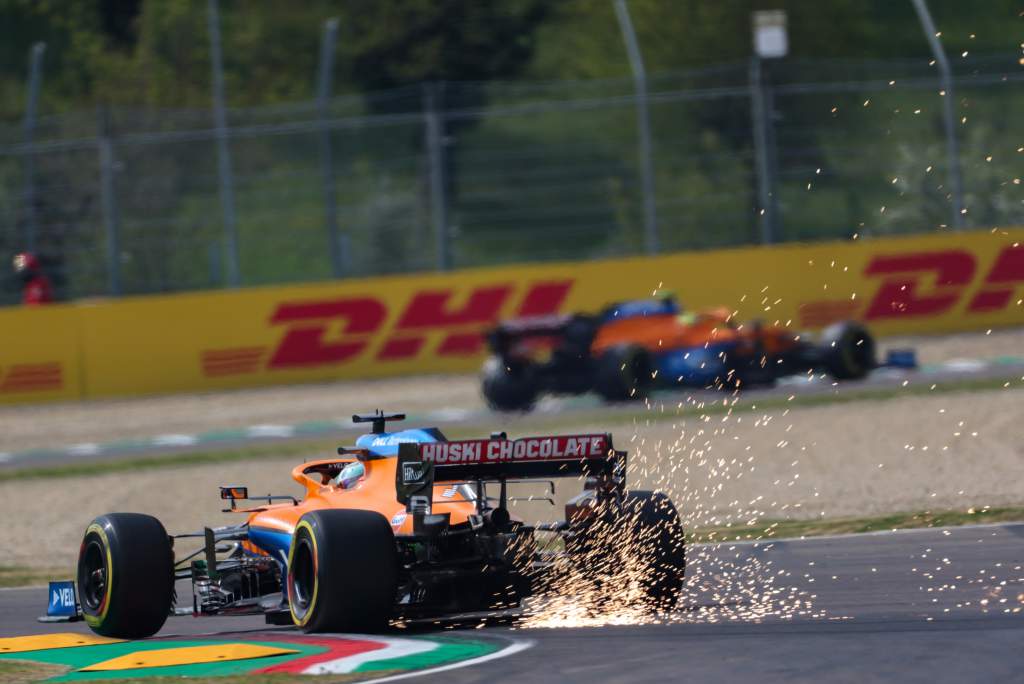 On the eve of the new season, McLaren announced a new partnership with Bitci.com, a Turkish base crypto exchange. The two companies are working together to launch fan tokens, essentially a new form of membership allowing McLaren followers who acquire them access to content and benefits.
Reigning Formula E champion team DS Techeetah is also dabbling in the space. It has this season partnered with multi-asset investment firm eToro, which has over 20 million users in 100 countries and is among the largest cryptocurrency trading platforms.
In this uniquely structured deal eToro has given the team £1million to invest on the platform, with DS Techeetah keeping any profit as its sponsorship fee.
"It was the team that came to us with the idea," says Dylan Holman, eToro's global sponsorships, senior manager.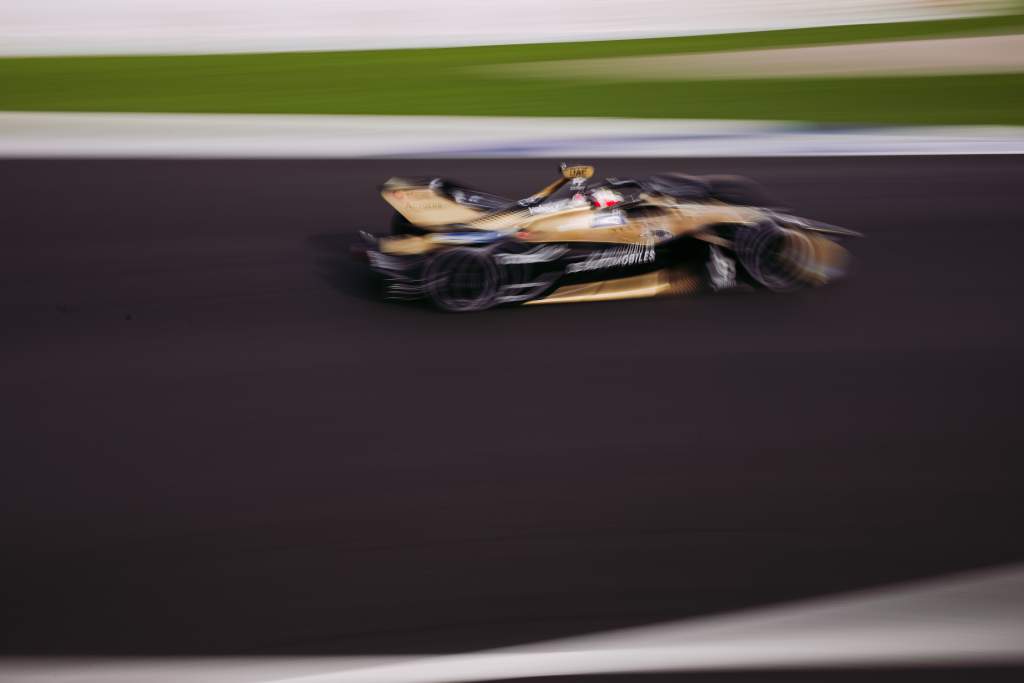 "It's not specifically a crypto investment, although their investments will automatically copy our top trades and those will have a diversified portfolio – and they are very likely to have some crypto in their portfolio."
The innovative agreement is primarily a brand awareness play by eToro, but sponsorships also have an important role to play in spreading the word and building the general understanding about crypto.
"It starts with education and then new customers is a driver as well," Holman explains. "Our average audience is a 34-year-old. The people who are into Formula E are tech-savvy and that's a great target demographic for us. So it's about putting investing on their radar and educating them about it.
"With DS Techeetah throughout the year we're going to be creating content which talks about their investing accounts, what they're doing, how it's performing and the type of companies they're investing in."
Aside from enabling the sale of unique digital collectibles and the emergence of a new sponsorship sector, blockchain is also powering the next generation of motorsport games.
At the end of 2019, F1 signed a licensing agreement with Animoca Brands, a developer which specialises in creating blockchain-based games and fan engagement products for the likes of Marvel and Power Rangers.
The result is F1 Delta Time, where participants can create, collect and trade personalised cars and components on one of the main cryptocurrencies, Ethereum.
"NFTs represent a significant shift-in-focus from the physical to the digital. It will inevitably take time to adopt. But it's not going away" :: Rob Bloom
"The intention was to create a real destination motorsports title but to do so in what we felt was going to be this new style of gaming, blockchain gaming," says Robby Yung, the CEO of Animoca Brands, which also has partnerships in place with MotoGP and Formula E.
"The key differentiator is the idea that we're giving gamers property rights," he explains.
"Blockchain as a technology, unlike Web 2.0 or the original web, which is based on the idea of transferring files back and forth, is the idea of transferring value or ownership. It allows gamers, in this case, to legally own the digital items they buy."
Through NFTs, F1 Delta Time players are able not only to create and personalise their cars, but then trade them on platforms like OpenSea.
"I can get some return for the investment I've made in the car, or conversely, I can go to the marketplace and try and find better parts to upgrade my car and not just rely on things they buy from us as the game developer," Yung explains. "You can go and participate in the free market."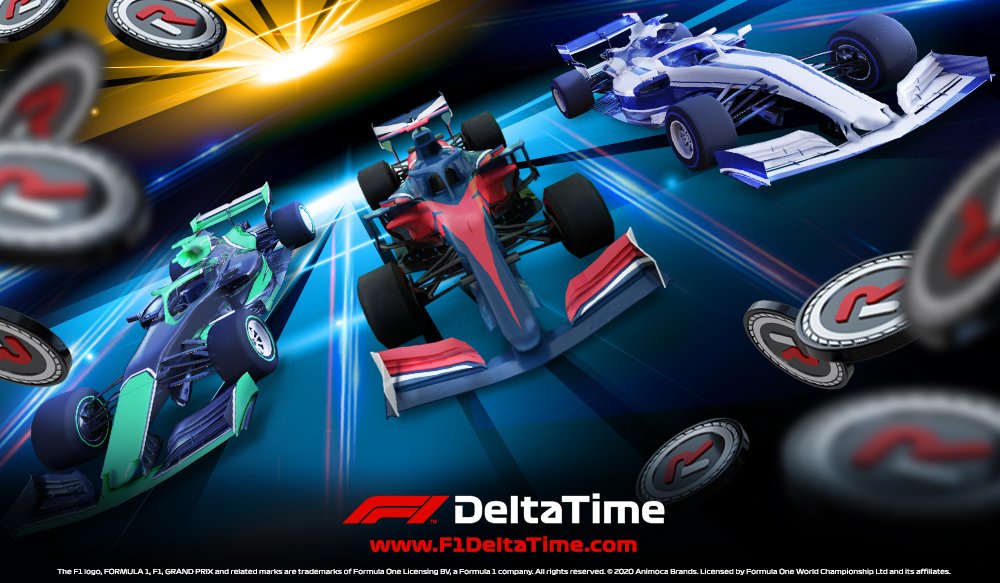 Yung adds: "The way we've created it, leveraging blockchain, it's a fundamentally different product than F1 racing experiences from Codemasters or other developers.
"As you play in the game, as you win races, there are prize pools – if you won the most races during the week, there is a prize pool which we pay in REVV, the in-game currency we created.
"There's a competitive angle. That's not unusual in games but the difference is you can take that REVV and spend it elsewhere, not just inside our game. You could go and trade it for Ethereum and buy artwork, or do something else with it.
"That exchange ability, that portability, creates momentum and really starts to build what we call a play-to-earn model, where it can be a revenue generating activity for you as an individual to play the game. If you're good, you can literally earn money."
As someone who lives and breathes blockchain on a daily basis, Yung also has an eye on the other potential uses for NFTs.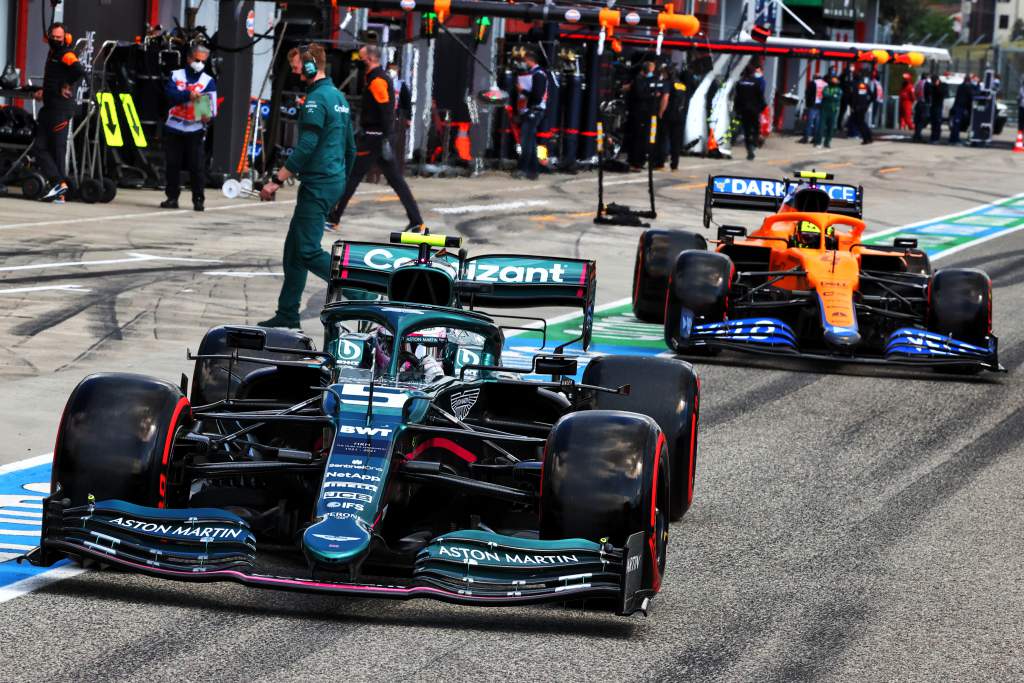 "The early adopters have tended to focus on collectibles because I think they're the easiest way of bringing ownership into digital items," he says.
"It takes a little bit of time to get your head around the idea that a digital item can be unique and not able to be copied and permanent.
"Another application is for ticketing and creating tickets for events that are NFT tokens. That means when a fan goes to an F1 event, they could have a ticket that contains other NFT deliverables whether that is a collectible item or some other fan engagement reward."
Bloom's thinking is similar.
"NFTs represent a significant shift-in-focus from the physical to the digital," he says.
"It will inevitably take time to adopt. The more athletes, teams and rights holders that get involved, the more familiar fans and traders will become with the concept and platform.
"But it's not going away. At present, it feels very early in the direct application of content, so I expect the category will present new and interesting opportunities.
"The pictures of your friends and family on your phone are arguably more important to you than a dusty family album sitting at home – and we think that's indicative of where we're headed.
"There will need to be ongoing considerations around ownership of content rights, which is where series-level opportunities may well emerge."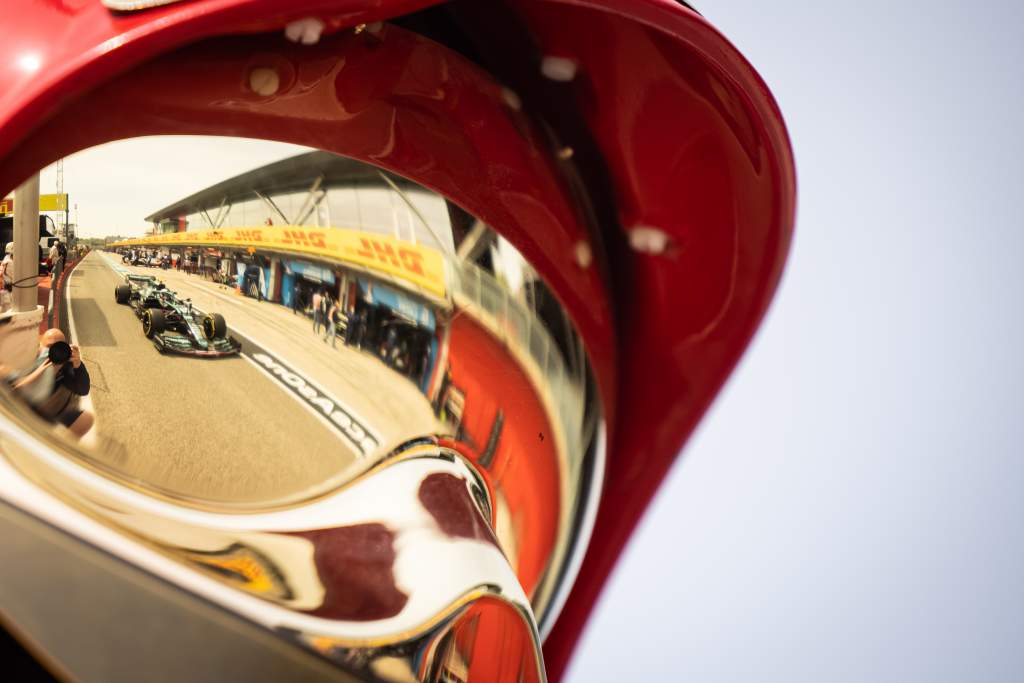 Other experts in the space have also pointed to the potential challenges around ownership and rights. It's something on Animoca Brands' mind, too. NFTs make it possible to, for example, take a car created in F1 Delta Time into a MotoGP game to race there.
While that might be an intriguing prospect for gamers and fans, the practical realities of crossovers between officially licensed products may make that unworkable, at least for now.
"Brands are going to have to be comfortable about their product interacting with the products of other brands," says Jung.
For now, though, expect further NFT drops of digital collectibles. Where Aston Martin has led the way, other F1 teams are sure to follow in the coming months.
"Like all nascent technologies," Bloom points out, "the market is likely to stabilise and rationalise, which is a good thing. But we're keen to track its development very closely."